So, we get it about Wyoming, You are a bunch of outdoor-loving, tough-minded, hard-working folks. So when we say a place in Wyoming is `one of the worst', and we cite data and statistics that indicate places with cheap homes and `no indoor entertainment,' are a bad thing, we're using what people have said they desire as a basis for a ranking.
Is it all rosy in the Cowboy State? Of course not. Just like every other state, Wyoming has its least desirable spots. The purpose of this post is to use science and data to determine which cities are the worst you could possibly live in if you make Wyoming your home.
After analyzing 29 of the state's most populous cities (over 2,100 people), we came up with this list as the 10 worst places to live in the state of Wyoming:
What? Where are these places you wonder? And before you get all riled up and say we're picking on small town America, that's not the case.
We understand there's a lot of good in every place.
However, according to data (which doesn't measure things like beauty and 'friendly people'), there are far better options in the state for making a place home. And the worst place to live in Wyoming? That would be Riverton.
Read on below to see how we crunched the numbers and see how your city fared in 2021.
If you're looking for something more national, check out the worst cities in America or the worst states in America.
For more Wyoming reading, check out:
The 10 Worst Places To Live In Wyoming For 2021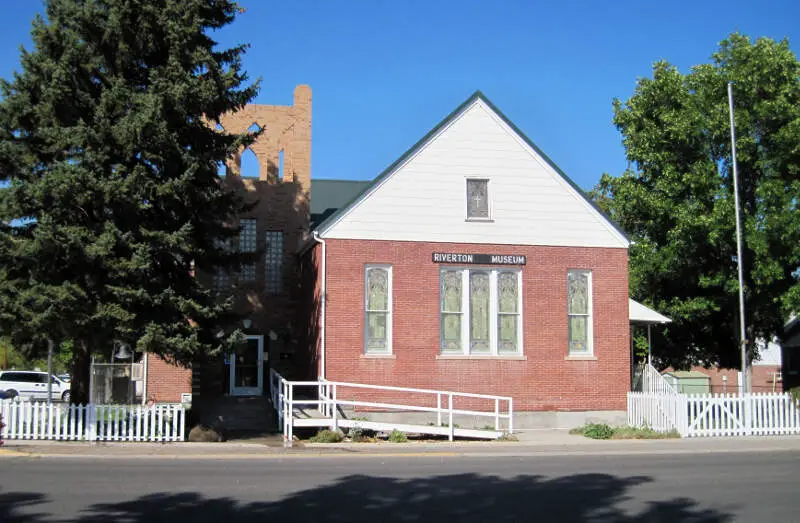 Source: Public domain
Riverton ranks as the worst place to live in Wyoming for 2021.
While some people have come to the defense of Riverton as being 'not as bad' as it is portrayed in the media, the fact remains that this city deserves to be high on this list when you look at the data.
Crime is the highest in Wyoming here. Residents have a 1 in 25.6 chance of being robbed every year within city limits. For Wyoming, that's really high. And if you read forums and chatter about Riverton, people have said the entire Wind River Indian Reservation area, which Riverton lies inside of, has a notorious drug and crime history.
The unemployment rate is 5.1%, which is the 12th highest in the state, and families earn just under $52,463 a year, which is the 6th highest in Wyoming. 12.7% of the people here live below the poverty line.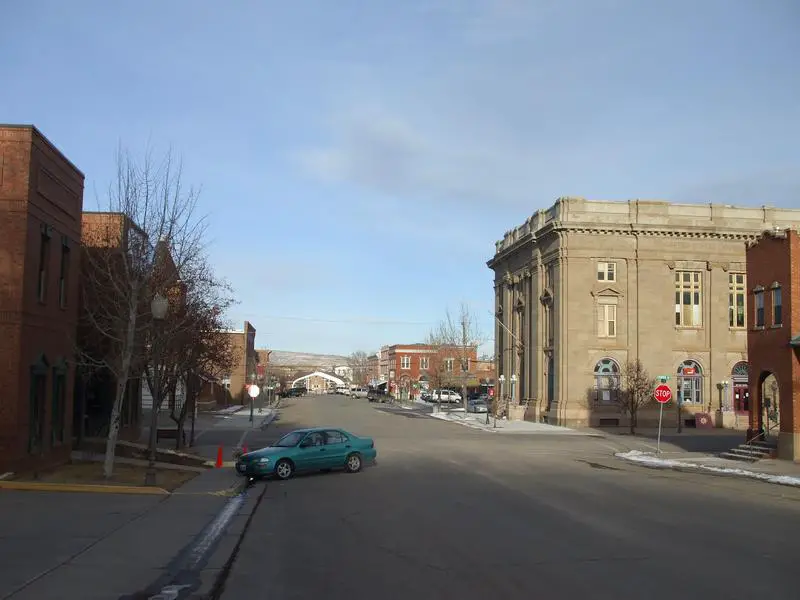 Evanston is modest town of 11,848 residents located in the southwest corner of the state, near the Utah border and about an hour and a half away from Salt Lake City. The community came into existence along with the original transcontinental railroad. This railroad connection has largely given way to asphalt, with I-80 now running through town.
The nearby highway gives the town some economic support, but not enough. The unemployment rate hovers at an elevated 7.5%, though the median income comes in at a healthy $58,566. The town also suffers from deficits of housing and education. Even the best schools in town only receive ratings of 6/10 on Great Schools.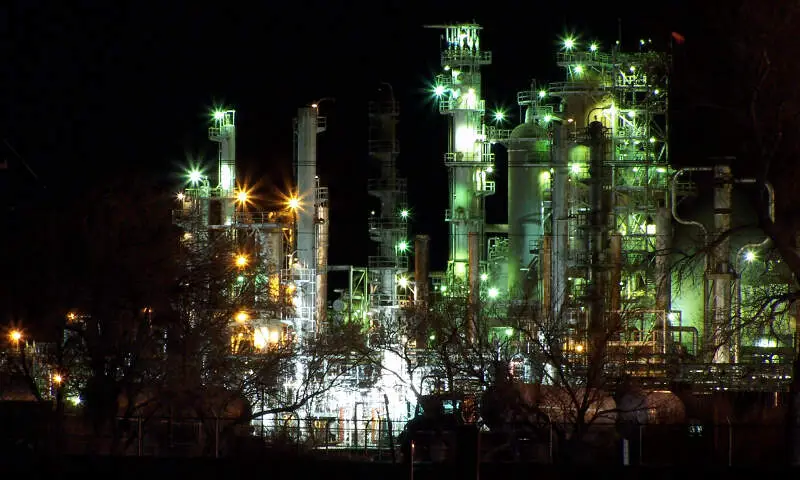 Source: Public domain
What the heck is going on in little Evansville? The crime is the 6th highest in the state of Wyoming. Here, residents have a 1 in 40.6 chance of being robbed. That means if you live here, and didn't have something stolen from you, there's a good chance your neighbor did.
That ratio is one of the highest we've seen in the nation. Perhaps the high unemployment rate has something to do with it. More than 1.2% of Evansville residents were without jobs in the latest numbers we collected, which is the 28th highest in the state.
Add it all up, and this is truly the worst place you could live in Wyoming.
While numbers in Wyoming are clearly better when you compare them to the rest of the nation, the fact is when you compare Wyoming cities against one another, you see big differences. Take the schools, for instance.
Just outside of Casper, Mills schools are just about as low as you can get when it comes to student funding and teacher-student ratios. Home values here average $112,100, which is the lowest in the state. Say what you want about 'cheap living,' the fact is homes are priced by demand, and there's not a lot of demand to live in Mills.
Plus, 10.7% of the population here lives below the poverty line.
Plus, the crime rate is the 11th highest in the state here. Every year, when you're within Mills city limits, you have a 1 in 55.2 chance of being robbed. That's a lot of broken into cars and homes.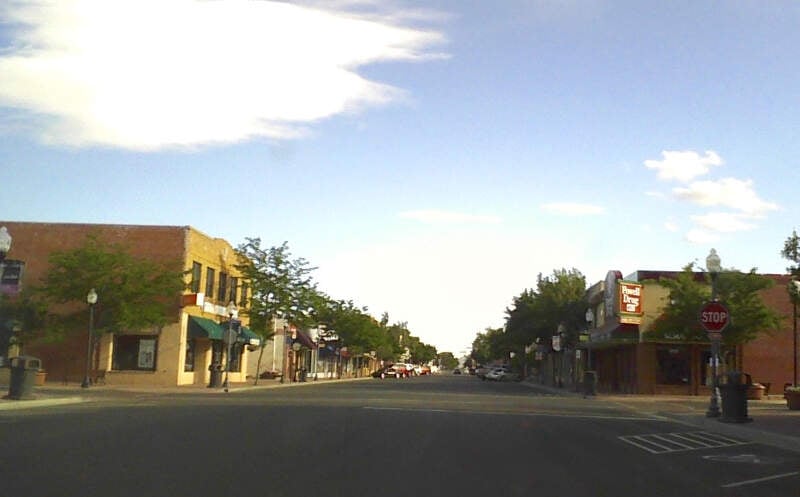 Starting life as a cattle town, Powell has expanded its economic prospects since those early days. Now, farming and oil drilling provide livelihoods as well. Still, many residents of this northwest Wyoming town find themselves under financial pressure. The poverty rate runs to 15.5%, despite a comparably robust median income of $56,875.
Powell stands an hour and a half east of Yellowstone National Park. If you're not willing to make the drive, you can stay in town and visit the Homesteader Museum. Powell also has its intellectual pursuits, providing a home for Northwest College.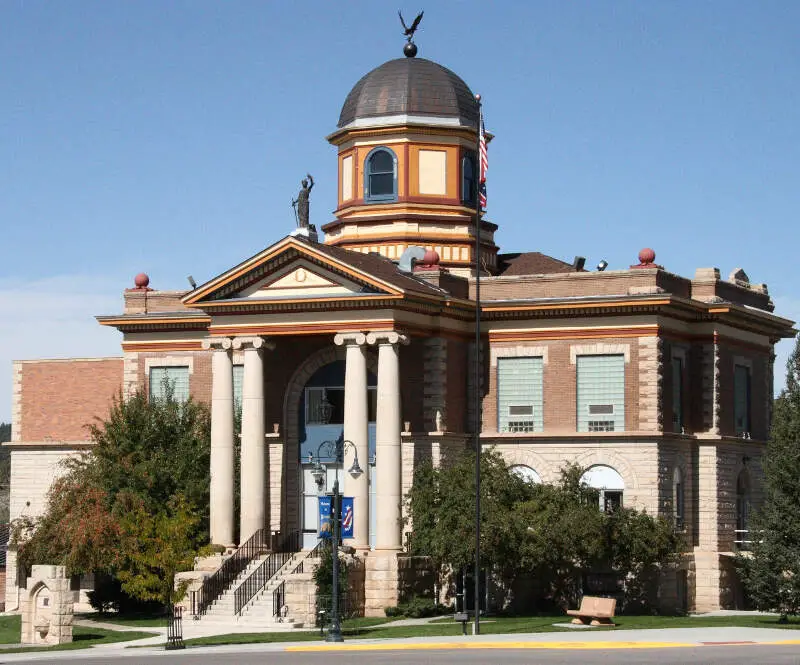 When towns make these lists, the economy is usually the culprit. Nothing tanks an otherwise loveable community like major financial troubles. Lucky for the folks of Newcastle, that's not the issue here. The economy does quite well, with a median income of $59,535 and a poverty rate well below 10%.
Still, this town in east-central Wyoming doesn't count as a haven. It still ends up on this list, largely because of issues related to housing and diversity. Also, a relatively isolated community, near the South Dakota border and the Black Hills National Forest, suffers from a mild lack of day-to-day amenities.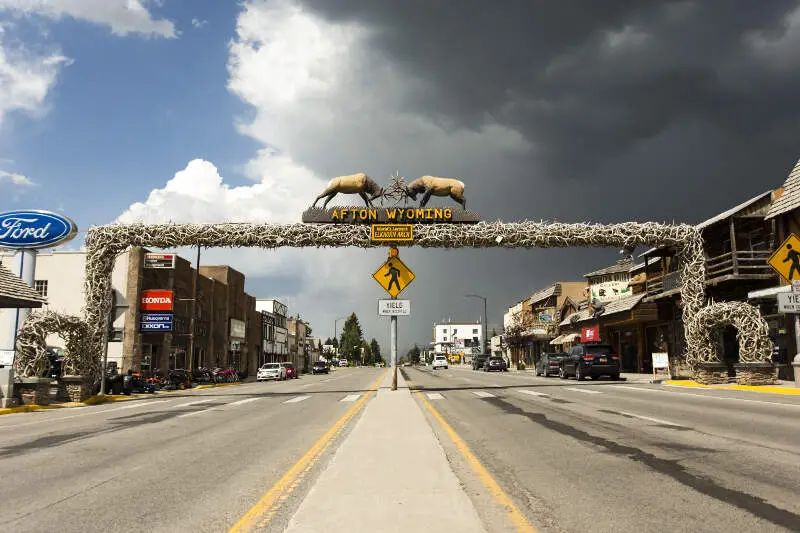 Do you have a thing for large architectural structures made out of animal parts? Then Afton might strike you as the perfect vacation spot. After all, it boasts the world's largest elkhorn arch.
Other than that, this town in west-central Wyoming, a short drive from the Idaho border, has little to recommend it. Jobs are hard to find, with the town suffering a 12.4% unemployment rate.
Meanwhile, the cost of living is high. The local median home price hovers at $229,500, compared to a median income of $51,458. As an isolated community, Afton endures a shortage of diversity and amenities (other than the elkhorn arch, that is).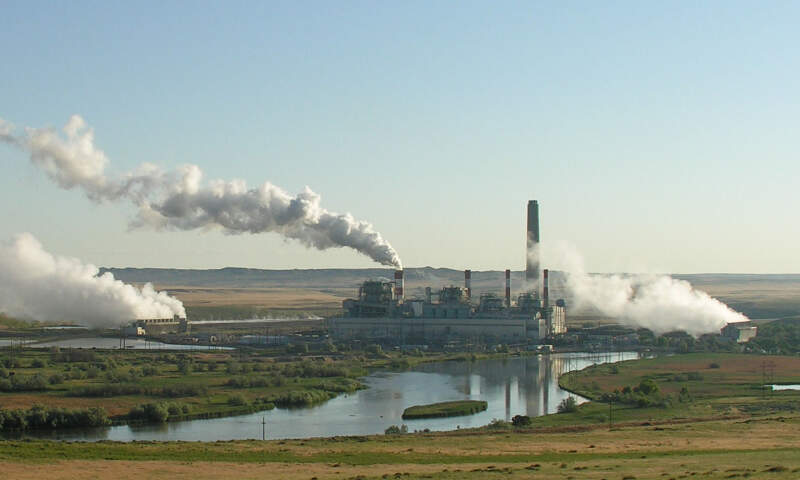 Glenrock started life as Deer Creek Station, a stop along the original Oregon Trail. Its current name comes from the nearby Rock in the Glen, a feature of the landscape that became an important landmark on the trip west.
In modern times, the Oregon Trail has been replaced by I-25. This provides some continued travel trade for the town, though the local economy only comes out mixed. The median income is relatively high at $61,167, but the unemployment rate runs into the double digits.
At the same time, the 2,594 residents face the troubles that come with an isolated small town. This includes scant amenities and limited diversity.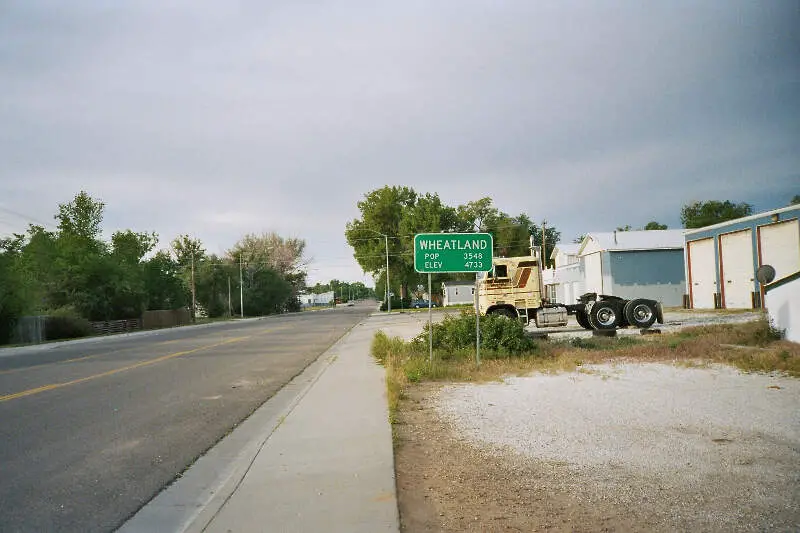 Wheatland's most famous former resident is a horse. The famous bucking bronco Steamboat, born in 1896, has become the model for both the Wyoming state logo and the symbol for the University of Wyoming.
You might not know it from a first glance, but Wheatland is actually an economic dynamo. The town boasts an unemployment rate of 1.9% and a median income of $60,061.
Still, a town best known for a horse that died 100 years ago can get a little stale. Isolated in the southeastern part of the state, Wheatland suffers from a lack of amenities.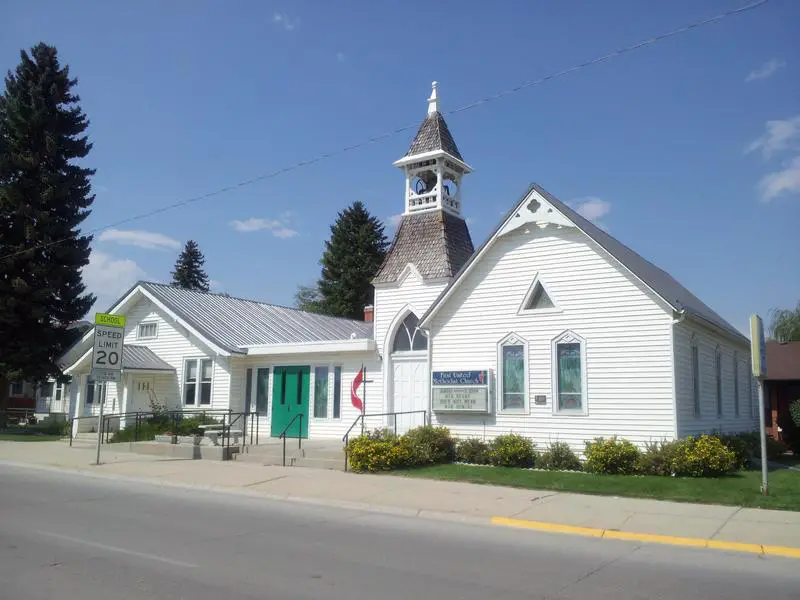 Having a Buffalo, Wyoming, makes much more sense than having a Buffalo, New York. After all, that's where the buffalo roamed.
For this Buffalo, a vibrant energy business (especially in methane production) has bolstered the local economy. The unemployment rate sits at 4.7% and the median income hovers at $58,679.
However, this has had some negative impacts as well. The median home price has ballooned to $234,100, a tough mortgage to afford for many in town. Like many of these remote communities, the town also faces a scarcity of amenities and diversity.
How we determined the worst places to live in Wyoming for 2021
To figure out how bad a place is to live in, we only needed to know what kinds of things people like and then decide what cities have the least amount of those things.
We don't think it's a stretch to assume that people like the following things:
Good education
Lots of jobs
Low crime
Low poverty
Nice homes
High incomes
High population density (Lots of things to do)
Short work commutes
Health insurance
The data comes from the Census's most recent American Community Survey and from the FBI Uniform Crime Report.
We broke crime down into violent crime and property crime to give violent crime a larger weight — if you did a simple calculation of all crimes per capita, property crimes are normally 7x more common and really bias that ranking.
Furthermore, only cities with at least 2,000 people were considered — leaving 29 cities.
We then ranked each city from 1 to 29 for all the criteria with a #1 ranking being the worst for the particular criteria.
Next, we averaged the rankings into one "Worst Place To Live Score".
Finally, we ranked every city on the "Worst Place To Live Score" with the lowest score being the worst city in Wyoming — Riverton. Read on for a detailed look at the 10 worst cities in Wyoming. You can download the data here.
This list is a scientific analysis based on real data and is completely unbiased.
Wrapping Up The Worst In Wyoming
If you're looking at areas in Wyoming with the worst economic situations, where there's higher than average crime, and not a lot to do, this is an accurate list.
And in the end, Riverton ranks as the worst city to live in Wyoming for 2021.
If you're curious enough, here are the best cities to live in Wyoming:
Laramie (Pop. 32,381)
Cody (Pop. 9,764)
Kemmerer (Pop. 2,747)
For more Wyoming reading, check out:
Where Are The Worst Places To Live In Wyoming?
| Rank | City | Population |
| --- | --- | --- |
| 1 | Riverton | 10,891 |
| 2 | Evanston | 11,848 |
| 3 | Evansville | 2,963 |
| 4 | Mills | 3,919 |
| 5 | Powell | 6,295 |
| 6 | Newcastle | 3,445 |
| 7 | Afton | 2,058 |
| 8 | Glenrock | 2,594 |
| 9 | Wheatland | 3,558 |
| 10 | Buffalo | 4,578 |
| 11 | Rawlins | 8,820 |
| 12 | Thermopolis | 2,703 |
| 13 | Torrington | 6,675 |
| 14 | Worland | 5,180 |
| 15 | Lovell | 2,237 |
| 16 | Casper | 58,446 |
| 17 | Douglas | 6,393 |
| 18 | Lyman | 2,285 |
| 19 | Bar Nunn | 2,782 |
| 20 | Jackson | 10,553 |
| 21 | Cheyenne | 63,607 |
| 22 | Rock Springs | 23,319 |
| 23 | Green River | 12,069 |
| 24 | Lander | 7,555 |
| 25 | Gillette | 32,857 |
| 26 | Sheridan | 17,844 |
| 27 | Laramie | 32,381 |
| 28 | Cody | 9,764 |
| 29 | Kemmerer | 2,747 |
Editor's Note: This article is an opinion based on facts and is meant as infotainment. Don't freak out we updated this article for 2021. This is our seventh time ranking the worst places to live in Wyoming.