Editor's Note: We updated this article for 2023. This is our tenth time ranking the snobbiest cities in America. This article is an opinion based on facts and is meant as infotainment — don't freak out.
Swipe left for slideshow. Article continues below.
There are certain parts of the country where residents and snootiness go together like a snob and a superiority complex. Of course there's the West Coast snob – a newer creature who perhaps made his or her money in tech or a startup.
There's the southern snob, who takes pride in family money and goes to events like cotillions and coming out parties (yes, really.)
And then there's the snob of the Northeast – a wealthy, high-class, individual, who, don't even bother asking, is much smarter, more sophisticated, and way more learned than you.
But where are the snobbiest people in the entire country located? Using data scraped from the internet, it's not too hard to tell. You just have to know where to look.
We're the snob hounds, and we're on the case.
After analyzing the 341 largest cities in the nation, we've firmly decided that these are the 10 snobbiest cities in the snobbiest country of them all:
The 10 Snobbiest Cities In America For 2023
Washington, DC
It looks like it's just about a Coastal Elite sweep, doesn't it?
First off, we're not saying there's anything wrong with the people in these cities. If we had the money and knowledge a lot of the people in these cities do, we'd probably be a little snobby, too.
And to be clear, we didn't form this list based on our own biases — we relied on the cold hard data.
Check out more about America here:
The 10 Snobbiest Cities In America For 2023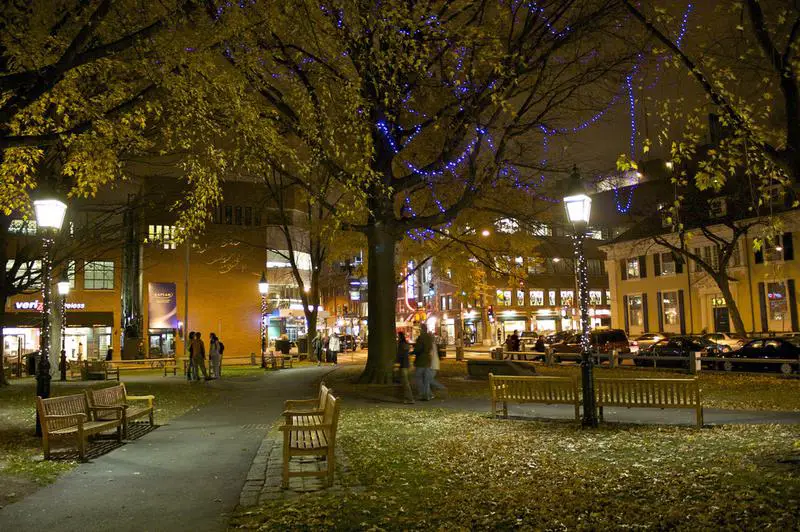 There are snooty places, there are snobby places, and then there's Cambridge. If you haven't spent much time there, know this: They probably think they're better than you.
When you look at the data it's hard to disagree. People in Cambridge live in some of the most expensive homes in the country (albeit they are very much overpriced). And Cambridge folks are really smart: 50%+ of its residents have a college degree.
But they're not just money snobs in the area. They're culture snobs, too.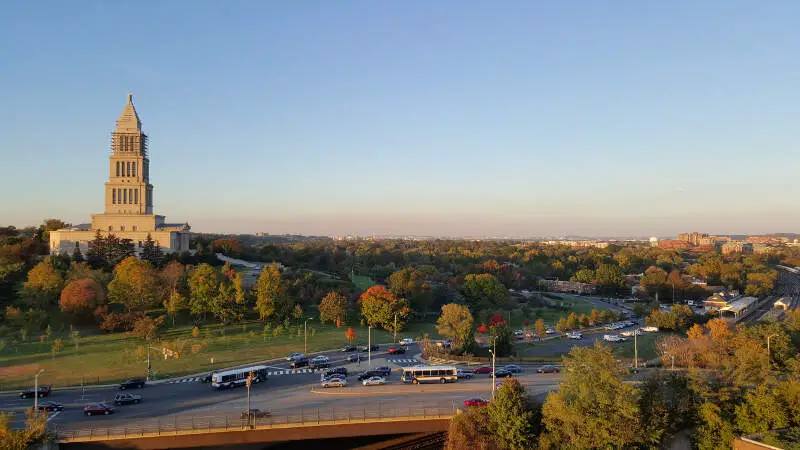 Down I95 a days drive is Alexandria, which is also right up there with apparent snobbery.
Whose kids are the most pampered in all the land? Alexandria's kids, that's who. There are more private schools in Alexandria than most other cities in the nation.
And they're culture snobs here, too.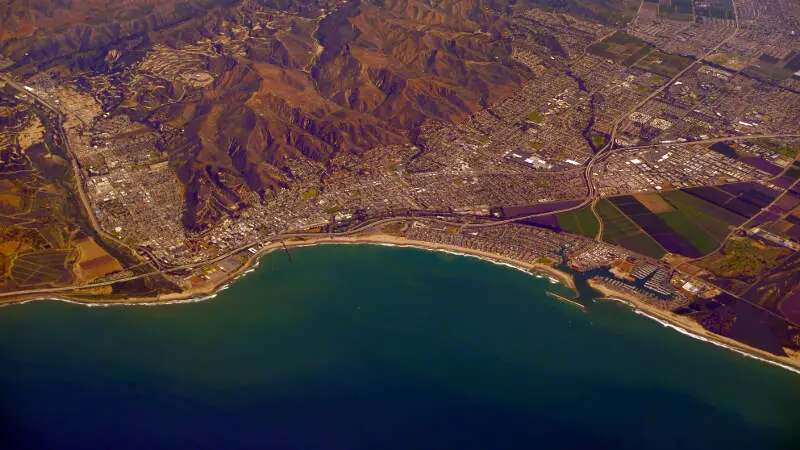 Snob Buenaventura' for nothing (Do they? They should).
When you have the highest number of destination spas per capita, that's also a sign that you're slightly above the rest of us when it comes to snobbery.
Ventura ranks highly in the number of museums. It's home to several prestigious art festivals each year as well.
Plus, Ventura residents make a pretty penny and they're really smart.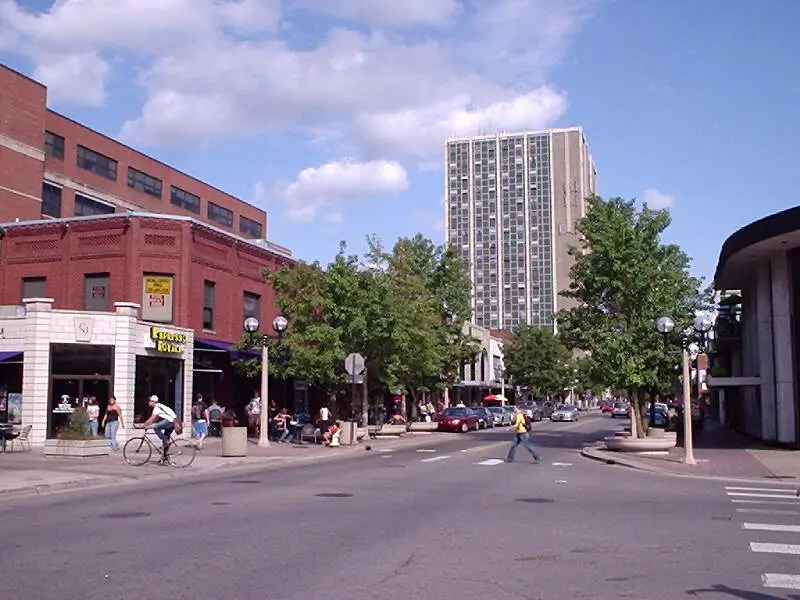 There's one big reason Ann Arbor is on this list. It starts with an S and ends in MART. These folks are just geniuses. They're spoiled with culture, too.
Not only do families in Ann Arbor command relatively big salaries, over two-thirds of the residents in Ann Arbor have a college degree.
In fact, Ann Arbor is the 2nd smartest city in the nation. Only 4% of residents don't have a high school diploma.
While the theater scene has a big following, the museums are where the city stands out.
That's okay. They can just afford to buy the paintings and look at them in the comfort of their large homes.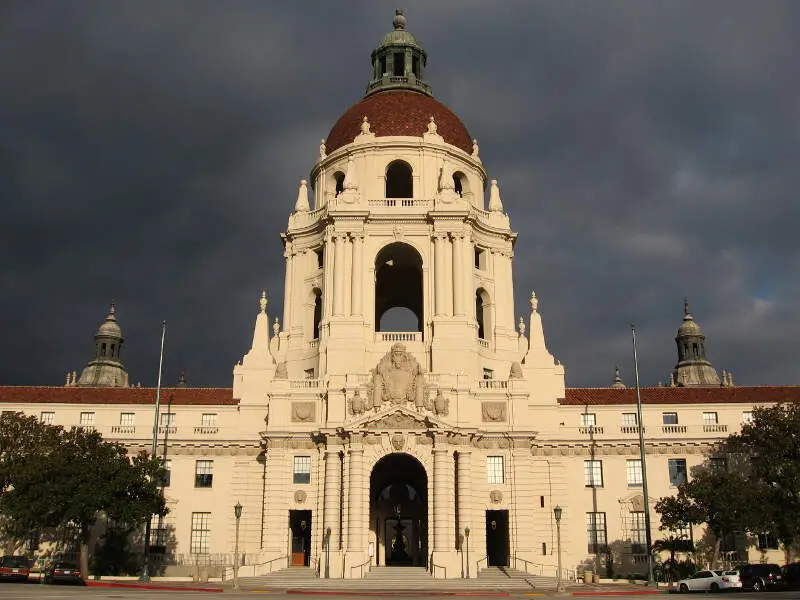 Source: Public domain
Pasadena (aka "Crown City") isn't too far behind the cities above when it comes to the number of private schools in the area (3rd in the nation), and theaters per capita (4th). It's also one of the wealthiest cities in the country, too.
Have you ever watched the Rose Parade on New Year's Day? That's in Pasadena. So is Caltech, the Jet Propulsion Lab and the Norton Simon Museum.
Does that make you snobby? Only when you brag about it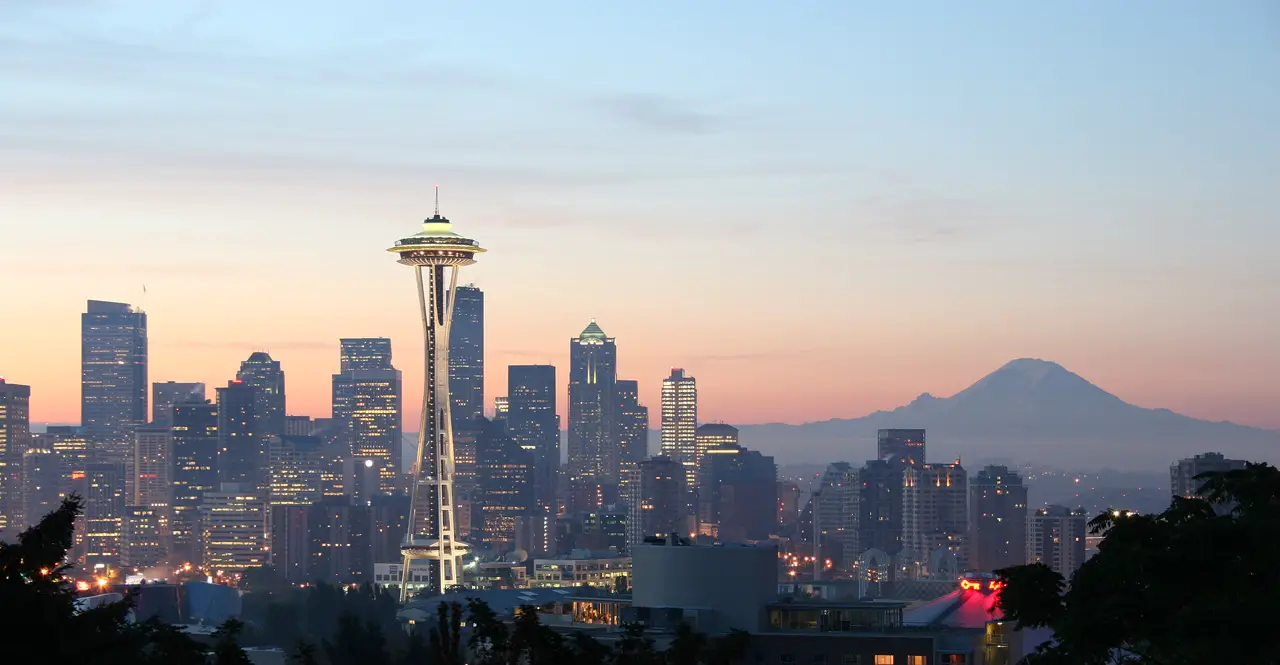 Source: Public domain
he folks up in the northwest are snobs for sure. Especially in Seattle, home of the snobbiest culinary restaurant on earth, Starbucks. It's also a huge technology driven city, home to places like Amazon.
And, Nordstrom is headquartered there. That's so snobtastic.
Seattle has the 5th most theaters in the nation per capita, so there are undoubtedly long lines at the latest Les Miz productions. It also boasts the 8th most art galleries in the country. With places like the Seattle Opera and Pacific Northwest Ballet in town, it's clear there are some real culture snobs here.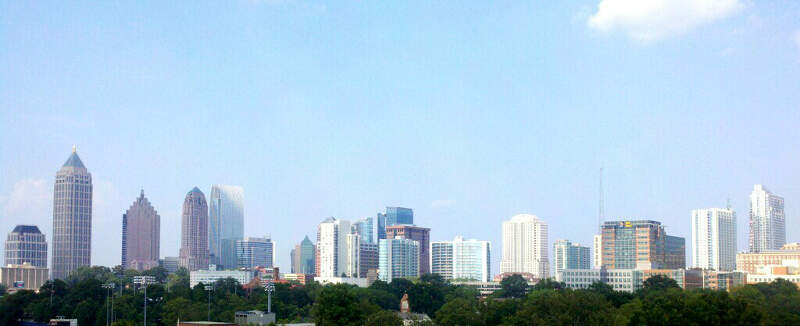 So here's the thing about Atlanta: Sure, there are a lot of 'kickback' people who live here, and the people who live here are friendlier than those in other cities on the list.
But many are snobs nonetheless. They know Atlanta might be the 'best' city in the nation, and they think they're better than you and I because they live there.
It's got plenty to do, there are lots of art openings all the time, and lots of people there are smart and successful.
Are we jealous? Yes we are. We'd be snobby if we lived there, too.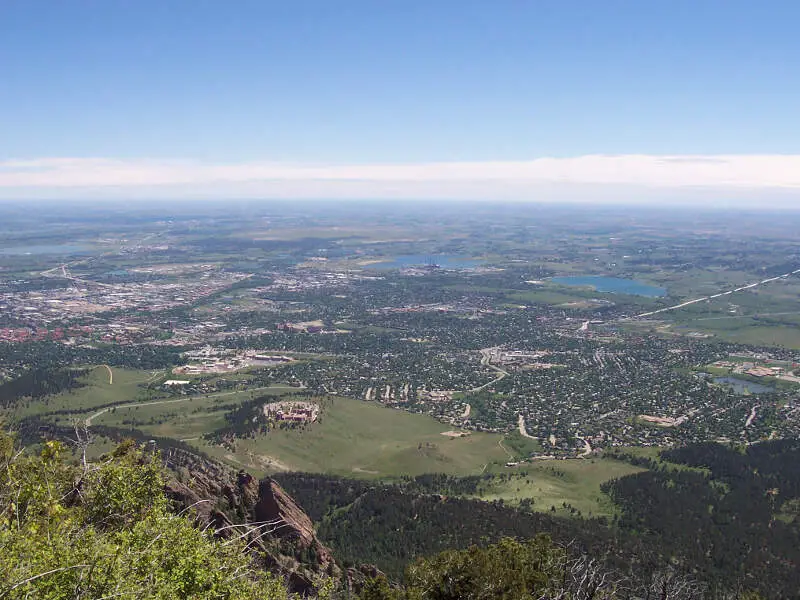 Source: Public domain
Boulder is a very affluent city a short drive from Denver.
And, like some of the other snobby cities, there are lots of private schools in Boulder.
The statistic that really puts Boulder on the snob pedestal are the geniuses that go to museums all the time — they are a really smart bunch here.
If you live in Boulder, you brag about the fact that you live in Boulder. Plain and simple.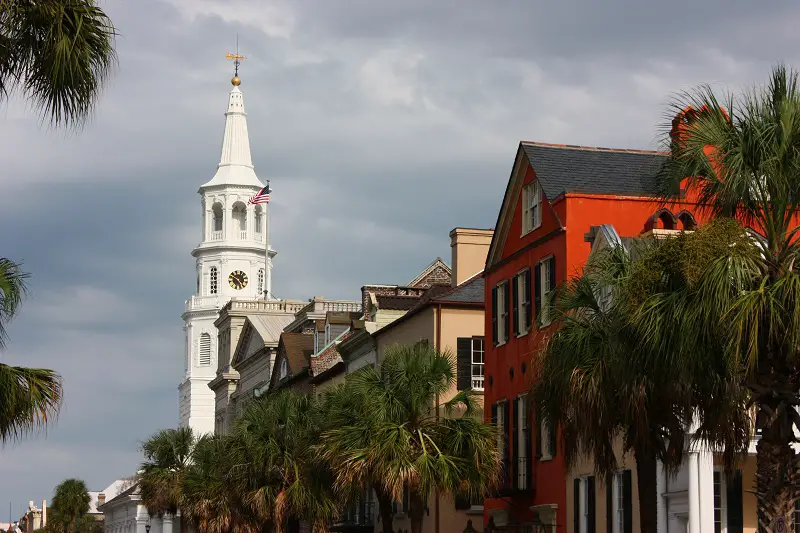 It's a little surprising to see a Charleston on the list, but the facts are the facts.
There are art museums and private schools up the wazoo in Charleston. In fact, it should be called "The Private School City of The Arts."
Though we didn't measure shopping venues, you could make a case that Charleston has one of the highest concentrations of snobby retail in the nation.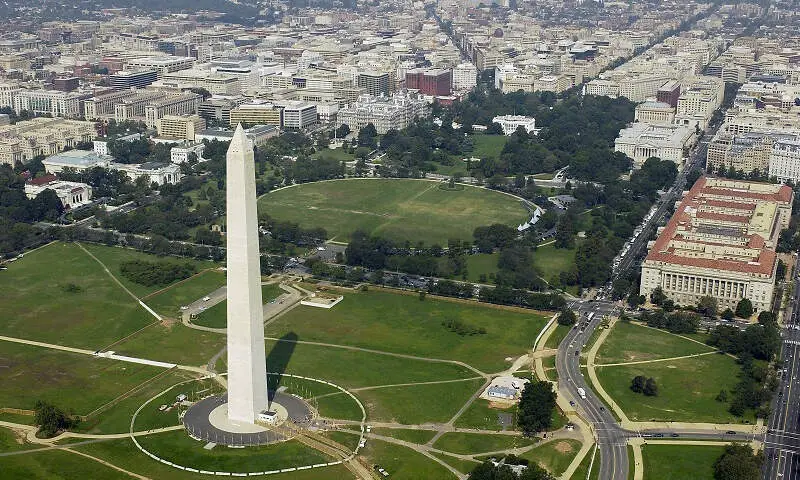 Source: Public domain
If you know anyone who lives in D.C., you'd definitely agree with this list. While there is a large percent of the population that's struggling here, the wealthy, connected portion of the population more than makes up for it.
D.C. is a culture snobs dream; there are hundreds of galleries, theaters and other snooty type venues here. There are lots of private art museums here, which house major collections from some of the world's leading figures.
And they have a world famous opera, ballet and symphony house.
Does being from D.C. automatically make you a snob? Only when you act like it.
How we determined the snobbiest places in America for 2023
We started by making a list of every place in America with more than 100,000 people based on the 2017-2021 American Community Survey.
That left us with 341 cities to rank.
We then looked at the following snob-tastic criteria for each of the places on the list:
We threw a lot of criteria at this one in order to get the best, most complete results possible. Using FBI crime data and the government census this is the criteria we used:
Average home price (Higher is snobbier)
Median household income (Higher is snobbier)
Percent of population with a college degree (Higher is snobbier)
Private schools per capita (Higher is snobbier)
Museums per capita (Higher is snobbier)
Farmers markets per capita (Higher is snobbier)
Finally, we averaged together the ranks of all the individual scores into a giant "Snobby Index" and the city with the lowest index — Cambridge, MA — ranked as the "Snobbiest City In America". You can download the data here.
Time to put on your monocle and go through these snooty places.
Summing Up The Not So Humble Pie
Well there you have it, the places in America that needed a piece of humble pie, with Cambridge in particular being called out as the snobbiest city in the nation.
So sure, we may call you guys a little 'snobby'. But it's only because we're jealous.
If you're curious, here are the least snobby (or most laid back) cities in America:
Laredo
Brownsville
Warren
Detailed List Of The Snobbiest Cities In America
| Rank | City | Population |
| --- | --- | --- |
| 1 | Cambridge, MA | 116,892 |
| 2 | Alexandria, VA | 158,185 |
| 3 | San Buenaventura (Ventura), CA | 110,572 |
| 4 | Ann Arbor, MI | 122,731 |
| 5 | Pasadena, CA | 138,771 |
| 6 | Seattle, WA | 726,054 |
| 7 | Atlanta, GA | 492,204 |
| 8 | Boulder, CO | 104,930 |
| 9 | Charleston, SC | 147,928 |
| 10 | Washington, DC | 683,154 |
| 11 | Daly City, CA | 104,914 |
| 12 | Berkeley, CA | 119,607 |
| 13 | San Mateo, CA | 105,087 |
| 14 | San Francisco, CA | 865,933 |
| 15 | Allen, TX | 102,778 |
| 16 | Portland, OR | 647,176 |
| 17 | Bellevue, WA | 149,365 |
| 18 | Stamford, CT | 134,820 |
| 19 | Richmond, VA | 225,676 |
| 20 | The Woodlands, TX | 115,716 |
| 21 | Salt Lake City, UT | 199,153 |
| 22 | Carlsbad, CA | 114,858 |
| 23 | Scottsdale, AZ | 238,685 |
| 24 | Jurupa Valley, CA | 104,684 |
| 25 | Miramar, FL | 134,306 |
| 26 | Arlington, VA | 235,764 |
| 27 | Sugar Land, TX | 110,272 |
| 28 | Denver, CO | 706,799 |
| 29 | Santa Rosa, CA | 179,213 |
| 30 | Westminster, CO | 115,535 |
| 31 | Sandy Springs, GA | 106,605 |
| 32 | Fort Collins, CO | 166,788 |
| 33 | Enterprise, NV | 219,566 |
| 34 | Columbia, SC | 137,276 |
| 35 | Plano, TX | 282,181 |
| 36 | Little Rock, AR | 201,893 |
| 37 | Oakland, CA | 437,548 |
| 38 | Urban Honolulu, HI | 351,554 |
| 39 | Madison, WI | 265,447 |
| 40 | Santa Clara, CA | 127,922 |
| 41 | Boston, MA | 672,814 |
| 42 | Wilmington, NC | 115,976 |
| 43 | Huntington Beach, CA | 198,735 |
| 44 | Eugene, OR | 173,278 |
| 45 | Centennial, CO | 107,972 |
| 46 | Columbia, MO | 124,342 |
| 47 | Chico, CA | 103,898 |
| 48 | Miami, FL | 440,807 |
| 49 | Naperville, IL | 149,013 |
| 50 | Tacoma, WA | 217,332 |
| 51 | Minneapolis, MN | 425,091 |
| 52 | Metairie, LA | 140,590 |
| 53 | Pittsburgh, PA | 303,207 |
| 54 | Tallahassee, FL | 195,057 |
| 55 | Raleigh, NC | 462,219 |
| 56 | Torrance, CA | 147,156 |
| 57 | Burbank, CA | 107,364 |
| 58 | Columbia, MD | 105,086 |
| 59 | Durham, NC | 279,106 |
| 60 | Orlando, FL | 302,968 |
| 61 | Fremont, CA | 231,502 |
| 62 | College Station, TX | 116,276 |
| 63 | Cary, NC | 171,603 |
| 64 | Providence, RI | 188,812 |
| 65 | San Jose, CA | 1,013,337 |
| 66 | Baltimore, MD | 592,211 |
| 67 | Tampa, FL | 380,476 |
| 68 | Jersey City, NJ | 287,146 |
| 69 | Huntsville, AL | 210,081 |
| 70 | Coral Springs, FL | 133,693 |
| 71 | Anchorage, AK | 292,545 |
| 72 | Richardson, TX | 115,904 |
| 73 | Gainesville, FL | 138,741 |
| 74 | Irvine, CA | 297,868 |
| 75 | West Valley City, UT | 139,361 |
| 76 | Fullerton, CA | 142,964 |
| 77 | New Orleans, LA | 383,974 |
| 78 | Spring Valley, NV | 217,441 |
| 79 | Murfreesboro, TN | 148,970 |
| 80 | San Diego, CA | 1,385,398 |
| 81 | Orange, CA | 139,195 |
| 82 | Highlands Ranch, CO | 103,238 |
| 83 | Cincinnati, OH | 308,664 |
| 84 | Davie, FL | 104,782 |
| 85 | Concord, NC | 102,566 |
| 86 | Hillsboro, OR | 105,909 |
| 87 | Sacramento, CA | 518,605 |
| 88 | Sunnyvale, CA | 155,550 |
| 89 | Arvada, CO | 122,903 |
| 90 | League City, TX | 111,847 |
| 91 | Rochester, MN | 119,732 |
| 92 | Lafayette, LA | 122,469 |
| 93 | Roseville, CA | 145,687 |
| 94 | Austin, TX | 944,658 |
| 95 | Billings, MT | 115,689 |
| 96 | Tempe, AZ | 178,862 |
| 97 | Boise City, ID | 231,537 |
| 98 | Manchester, NH | 114,730 |
| 99 | Fort Lauderdale, FL | 182,247 |
| 100 | Grand Rapids, MI | 197,858 |
Snobbiest Places By State