Naming the worst places to live in Hawaii might sound like a silly thing to do. Hawaii is probably the most exotic and beautiful state in the nation. It's a destination for vacations and honeymoons.
The Hawaiians are fiercely protective of their state, and rule breakers are not tolerated. In fact, while tourism is the biggest job provider and economic backbone of the state, most locals would rather prefer that you stay out.
But is it all good in The Aloha State? Of course not. Just like every other state, Hawaii has its least desirable spots. The purpose of this post is to use science and data to determine which places are the worst you could possibly live in if you make Hawaii your home.
After analyzing 51 of the state's most populous cities (over 5,000 people), we came up with this list as the 10 worst places to live in the state of Hawaii:
The 10 Worst Places To Live In Hawaii For 2021
What? Where are these places you wonder? And before you get all riled up and say we're picking on small town America, that's not the case.
We understand there's a lot of good in every place.
However, according to data (which doesn't measure things like beauty and 'friendly people'), there are far better options in the state for making a place home. And the worst place to live in Hawaii? That would be Hawaiian Ocean View.
Read on below to see how we crunched the numbers and see how your city fared in 2021.
If you're looking for something more national, check out the worst cities in America or the worst states in America.
For more Hawaii reading, check out:
The 10 Worst Places To Live In Hawaii For 2021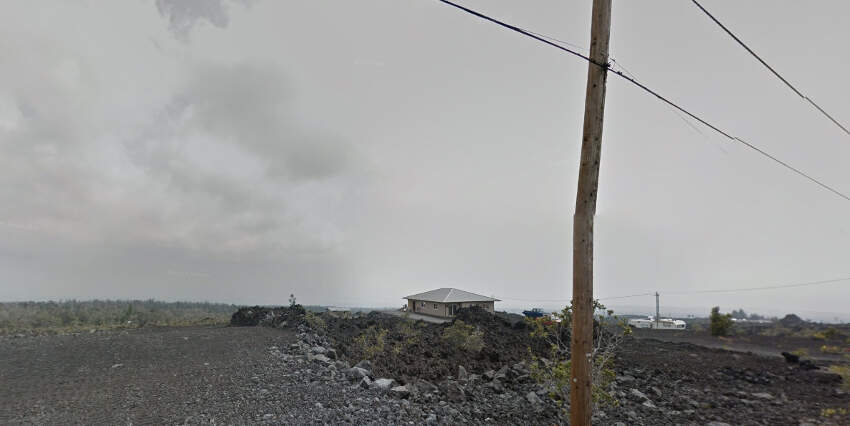 Source: Wikipedia
What could be wrong with a Hawaiian ocean view? Sounds ideal, doesn't it. But the town Hawaiian Ocean View still ends up on this list.
Well, to be fair, the name isn't false advertising. The town really is located along the ocean, on the southern tip of the Island of Hawai'i. Unfortunately, great views and beach access (at places like Pohue Bay Beach) can only go so far.
The economy in the area is horrendous. The unemployment rate comes in at 22.7% and the poverty rate sits at the truly frightening level of 55.2%. Meanwhile, the cost of living remains high and the town exists far from an urban area. It will take a drive of nearly an hour and 45 minutes to reach Hilo.
Hawaiian Beaches is a CDP located on the eastern side of the Island of Hawaii.
Here, you can find the absolute cheapest homes of anywhere in Hawaii. There's a reason homes sell for an average of $190,000. It means no one wants to live here. Homes are priced by demand.
Income levels here are $34,000, and nearly 1 in 5 people in Hawaii Beaches lives below the poverty line. Plus, the unemployment rate is 5.7%, which is really high for Hawaii.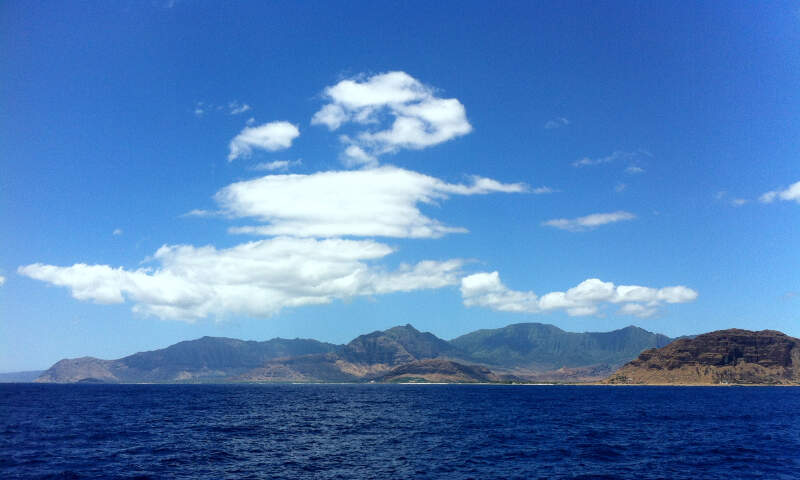 You know you're in trouble when your town gets known for its homeless. Well, that's the case with Waianae. The area houses the Pu'uhonua o Waianae, the state's largest homeless camp (one big enough and well-established enough to have its own Facebook page ).
And you know what? It all makes sense. After all, Waianae faces a 13.5% unemployment rate and a 24.4% poverty rate. At the same time, the median home price sits at $375,100, a big ask when the median income comes in at $62,172. It ranks as the 3rd worst place to live in Hawaii for 2021.
But, this being Hawaii, there is an upside. This town on the western shore of O'ahu sits along the water, with access to many beaches, including Pokai Bay Beach.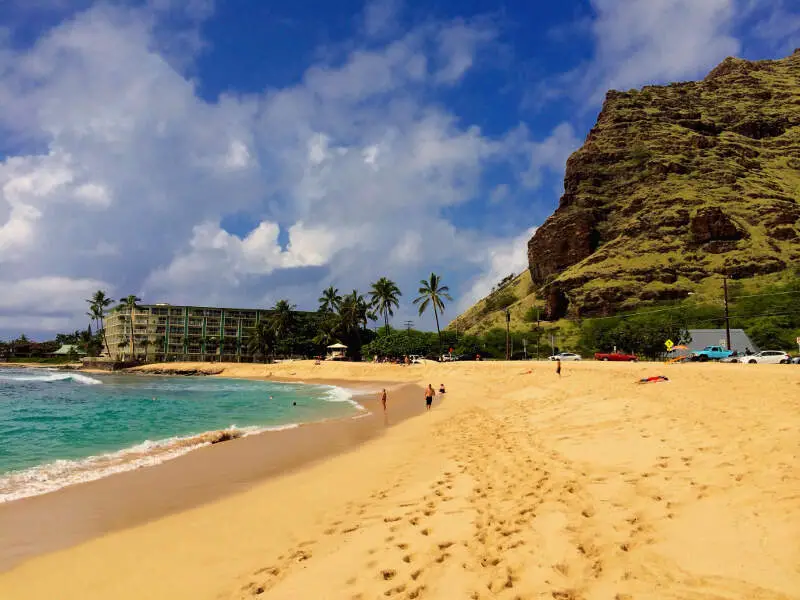 Here's another seaside community located on the western shore of O'ahu. Again, the town suffers no lack of sun and ocean breezes. Check out Aki's Beach if you're ever there on vacation.
Day-to-day life comes with its challenges, though. Once again, poverty and affordability present the biggest problems. Nearly a third of the 8,404 residents live below the poverty line. Education suffers in this financial environment, with the town's elementary school receiving a 2/10 rating on Greatschools.
Meanwhile, the cost of living sits 50% above the national average. This comes with a median home price of $404,900, a figure that compares to median income of $50,992.
Hawaiian Paradise Park ranks as the 5th worst place to live in Hawaii for 2021, let's take a look at why. Communities in Hawaii often come with names that promise idyllic living conditions. In reality, many of these fall short of their lofty monikers. Add Hawaiian Paradise Park to the list of disappointments.
Located on the eastern shore of the Island of Hawai'i, the town has the usual complement of gorgeous ocean landscapes (well, usual for Hawaii, that is). Just head to Shipman Beach to see what we mean.
Unlike many of the entries on this list, Hawaiian Paradise Park doesn't have a massive poverty problem. However, affordability remains an issue. The cost of living tops the national average by 40% and the median home price hovers at $303,300. At the same time, isolation makes simple activities, like a commute to work, more difficult.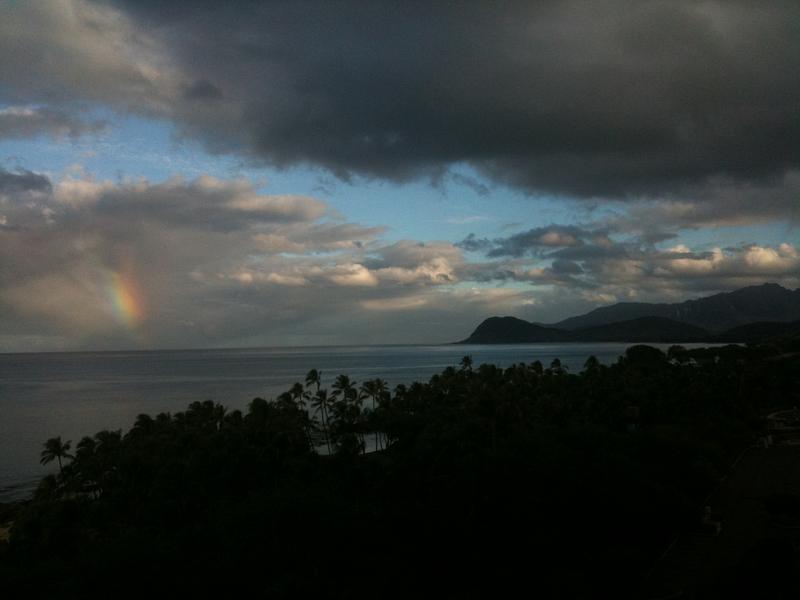 The western coast of O'ahu consists of a string of communities with similar profiles. Gorgeous beaches? Check. Expensive living conditions? Check. High unemployment and elevated poverty levels? Check and check.
Nanakuli fits this pattern perfectly. Located about 40 minutes outside of Honolulu, the community features beautiful oceanside attractions, like Zablan Beach. However, that comes with a cost of living 50% above the national average and a median home value of $370,600.
You also get a spotty economy, as the tourist trade doesn't provide enough employment for everyone in town. As a result, the community faces a 11.9% unemployment rate and a 15.3% poverty level.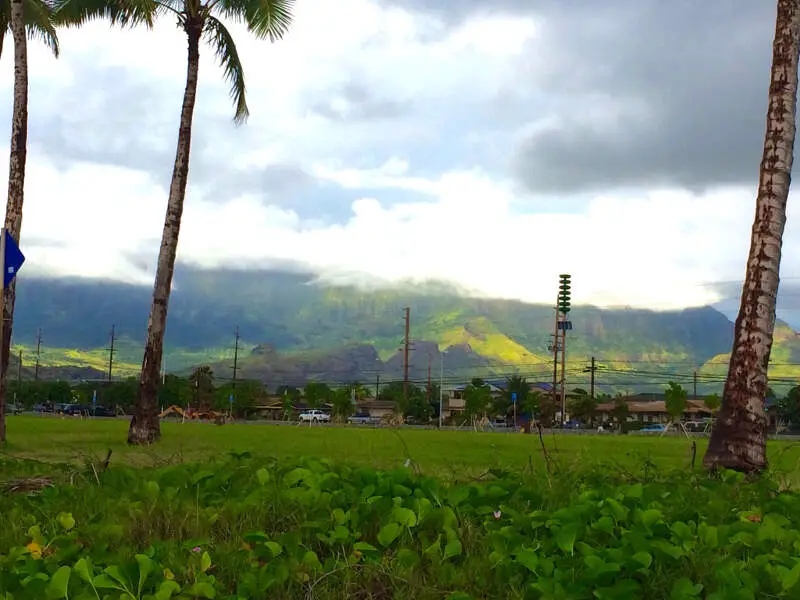 Let's see if you've been paying attention to this list so far. We're going to give you a little info about Maili and see if you can guess the rest.
The town sits along the western shore of O'ahu, about 40 minutes away from Honolulu . Can you figure out how it ended up on this list?
That's right: you get enchanting scenery and excellent access to waves and sand, at places like Māʻili Beach Park. But you also face the typical tradeoff. Just like the surrounding communities (many of which make this list as well), Maili comes with a tough commute, an extremely high cost of living, and a high poverty rate, in this case hovering at 18.1%.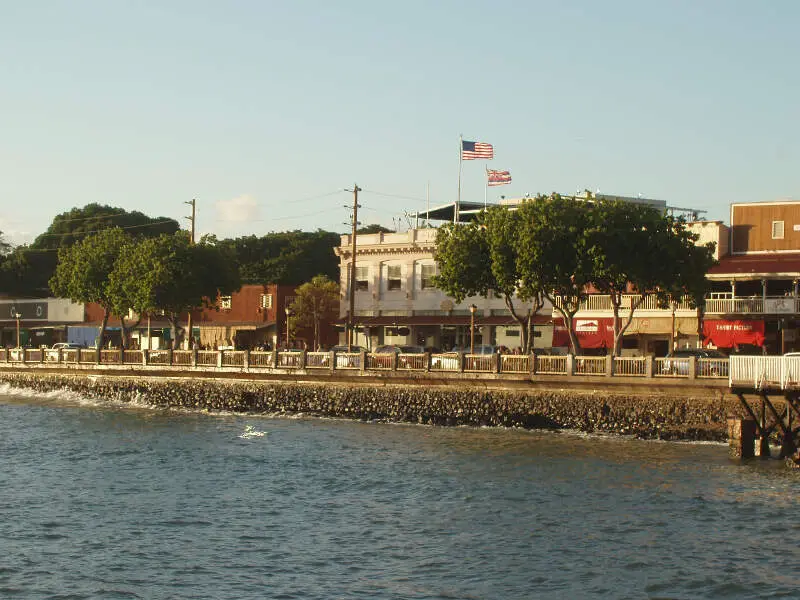 Source: Public domain
Lahaina is located on the eastern shore of Maui, within sight of the Humpback Whale National Marine Sanctuary. Pretty good spot, huh? The community has other benefits as well. It features a solid economy, with a 5.5% unemployment rate and a $75,850 median income. At the same time, it has good housing, solid schools, and excellent amenities (including whales!).
So how did it end up on this list? Well, the price tag for all these advantages starts to add up. The cost of living tracks at 75% above the national average. This includes a median home value of $686,800.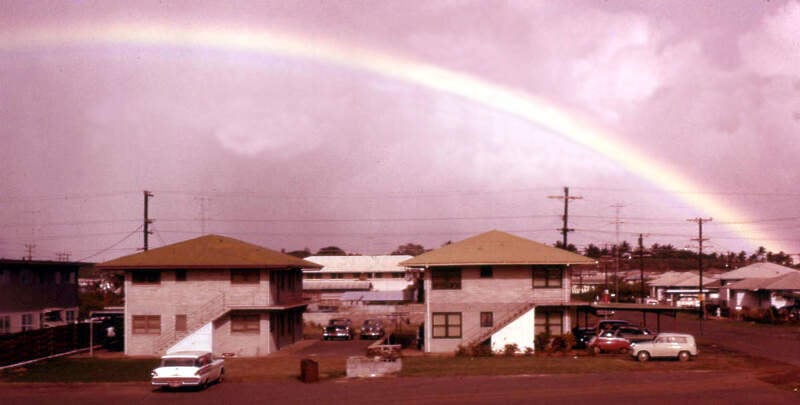 Source: Public domain
Located about 15 minutes from the Pearl Harbor National Memorial, Waipahu sits along the harbor's West and Middle Lochs. If you like golf, this is the place for you. Several courses dot the local landscape.
A great place for retired executives. Maybe not an ideal location for working families. The commute is difficult and the local schools are spotty. In addition, the town sports an intimidating cost of living. Expenses in the region top the U.S. norm by 75%, while the median home value comes in above $500,000. It ranks as the 9th worst place to live in Hawaii for 2021.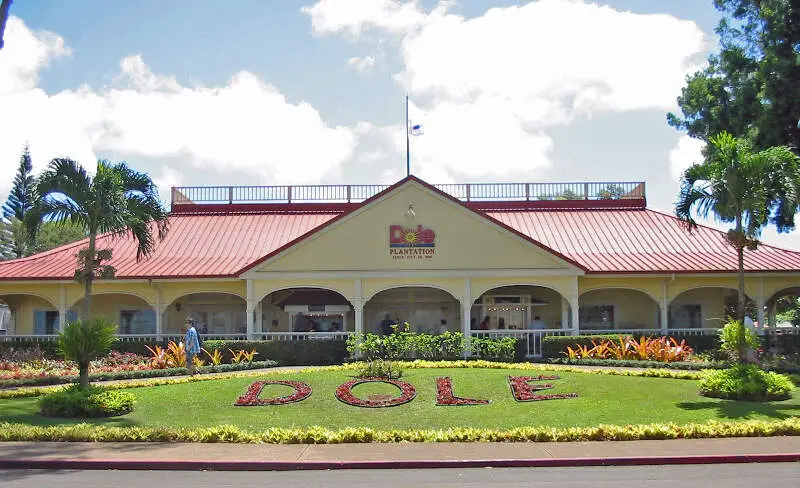 Wahiawa is a medium sized city just outside Schofield Barracks in the middle of Oahu.
Here, crime is the 10th highest in the state, and income levels and home values are far below the state average. It is known as a drug infested town, where you're more likely to get ripped off than killed. Commenters in forums say it's 'run down' here and kind of 'ghetto.'
Another commenter said it's the armpit of Oahu.
The hookers here might be good entertainment for those stationed nearby. At least they have that.
How we determined the worst places to live in Hawaii for 2021
To figure out how bad a place is to live in, we only needed to know what kinds of things people like and then decide what cities have the least amount of those things.
We don't think it's a stretch to assume that people like the following things:
Good education
Lots of jobs
Low crime
Low poverty
Nice homes
High incomes
High population density (Lots of things to do)
Short work commutes
Health insurance
The data comes from the Census's most recent American Community Survey and from the FBI Uniform Crime Report.
We broke crime down into violent crime and property crime to give violent crime a larger weight — if you did a simple calculation of all crimes per capita, property crimes are normally 7x more common and really bias that ranking.
Furthermore, only cities with at least 5,000 people were considered — leaving 51 cities.
We then ranked each city from 1 to 51 for all the criteria with a #1 ranking being the worst for the particular criteria.
Next, we averaged the rankings into one "Worst Place To Live Score".
Finally, we ranked every city on the "Worst Place To Live Score" with the lowest score being the worst city in Hawaii — Hawaiian Ocean View. Read on for a detailed look at the 10 worst cities in Hawaii. You can download the data here.
This list is a scientific analysis based on real data and is completely unbiased.
Wrapping Up The Worst In Hawaii
If you're looking at areas in Hawaii with the worst economic situations, where there's higher than average crime, and not a lot to do, this is an accurate list.
And in the end, Hawaiian Ocean View ranks as the worst city to live in Hawaii for 2021.
If you're curious enough, here are the best cities to live in Hawaii:
East Honolulu (Pop. 47,540)
Mililani Mauka (Pop. 20,090)
Waikele (Pop. 7,442)
For more Hawaii reading, check out:
Where Are The Worst Places To Live In Hawaii?
| Rank | City | Population |
| --- | --- | --- |
| 1 | Hawaiian Ocean View | 5,011 |
| 2 | Hawaiian Beaches | 5,320 |
| 3 | Waianae | 13,609 |
| 4 | Makaha | 8,404 |
| 5 | Hawaiian Paradise Park | 11,202 |
| 6 | Nanakuli | 11,461 |
| 7 | Maili | 11,437 |
| 8 | Lahaina | 12,776 |
| 9 | Waipahu | 39,469 |
| 10 | Wahiawa | 17,122 |
| 11 | Kahului | 31,336 |
| 12 | Haiku-Pauwela | 8,987 |
| 13 | Ewa Villages | 6,585 |
| 14 | Kihei | 22,402 |
| 15 | Wailua Homesteads | 6,117 |
| 16 | Waipio Acres | 5,451 |
| 17 | Urban Honolulu | 348,985 |
| 18 | Napili-Honokowai | 6,739 |
| 19 | Kula | 7,621 |
| 20 | Hilo | 45,056 |
| 21 | Wailea | 6,218 |
| 22 | Wailuku | 17,708 |
| 23 | Hanamaulu | 5,150 |
| 24 | Kapaa | 10,580 |
| 25 | Kalaoa | 11,729 |
| 26 | Lihue | 7,267 |
| 27 | Ewa Beach | 14,479 |
| 28 | Kahaluu-Keauhou | 5,291 |
| 29 | Kapolei | 21,674 |
| 30 | Pukalani | 7,695 |
| 31 | Kalaheo | 5,487 |
| 32 | Waimanalo | 5,538 |
| 33 | Laie | 5,704 |
| 34 | Holualoa | 9,688 |
| 35 | Waihee-Waiehu | 9,319 |
| 36 | Makakilo | 19,775 |
| 37 | Halawa | 14,453 |
| 38 | Kaneohe Station | 11,289 |
| 39 | Makawao | 7,341 |
| 40 | Royal Kunia | 14,565 |
| 41 | Waimalu | 14,043 |
| 42 | Ocean Pointe | 14,989 |
| 43 | Ewa Gentry | 25,641 |
| 44 | West Loch Estate | 6,139 |
| 45 | Waipio | 11,469 |
| 46 | Aiea | 9,638 |
| 47 | Kaneohe | 33,841 |
| 48 | Ahuimanu | 8,023 |
| 49 | East Honolulu | 47,540 |
| 50 | Mililani Mauka | 20,090 |
| 51 | Waikele | 7,442 |
Editor's Note: This article is an opinion based on facts and is meant as infotainment. Don't freak out we updated this article for 2021. This is our seventh time ranking the worst places to live in Hawaii.