There is nothing like Oklahoma.
Songs, movies and pop culture in general have talked about Oklahoma forever now. It's got a lot of history, beauty, culture and some of the friendliest sports fanatics in the country. If you grew up there, you'll most likely never leave.
But is it all good in the Sooner State? Of course not. Just like every other state, Oklahoma has its least desirable spots. The purpose of this post is to use science and data to determine which cities are the worst you could possibly live in if you make Oklahoma your home .
After analyzing 67 of the state's most populous cities (over 2,5,100 people), we came up with this list as the 10 worst places to live in Oklahoma:
Where are these places, you wonder? And before you get all riled up and say we're picking on small towns in Oklahoma, that's not the case.
We understand there's a lot of good in every place. For example, the best place to live in Oklahoma is Alva.
However, according to data (which doesn't measure things like beauty and 'friendly people'), the state has far better options for making a place home. And the worst place to live in Oklahoma? The worst place to live in Oklahoma is Poteau.
Read below to see how we crunched the numbers and how your city fared in 2023.
If you're looking for something more national, check out the worst cities in America or the worst states in America.
For more Oklahoma reading, check out:
---
Table Of Contents: Top Ten | Methodology | Summary | Table
---
The 10 Worst Places To Live In Oklahoma For 2023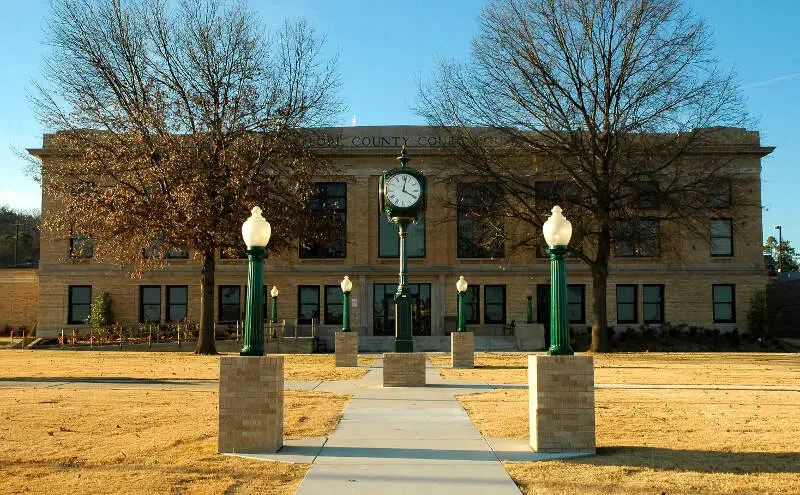 Way out near the Arkansas state line is Poteau, where there simply isn't much to do, entertainment wise. You have a long way to drive to get to any decent sized city.
But that's not all. The unemployment rate is at 6.2%, which is the 2highest in the state. And the income levels are far below the state average. So, even if residents here had a 'big city' to venture into every now and then, many couldn't afford to make the trip.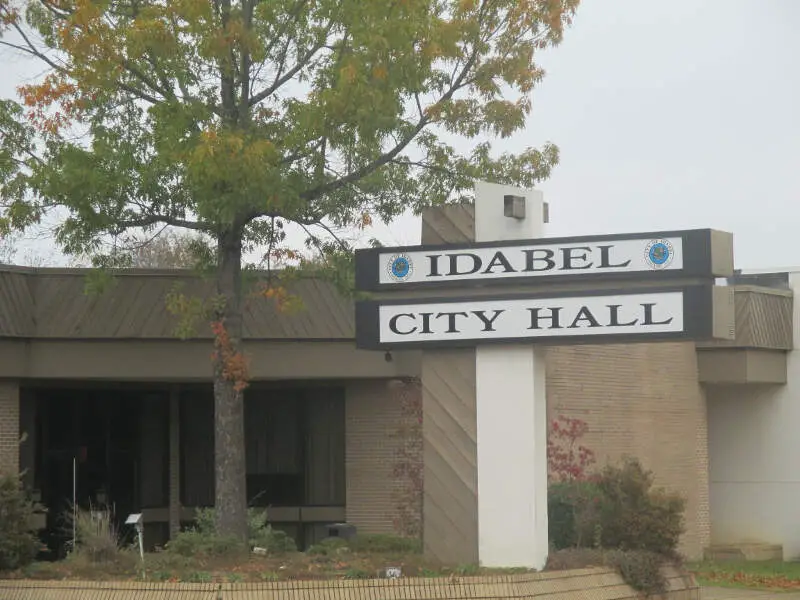 Speaking of a long drive for some indoor entertainment, people in Idabel would have to drive all the way down to Texarkana to find a decent-sized town. If they could afford it. The average family in Idabel lives right at the poverty line, and 8.1% of them are unemployed, which is the 11th highest in the state.
Crime is certainly above the state average here.
But on the bright side, the education, measured in terms of money spent per student and teacher-student ratio, is towards the top.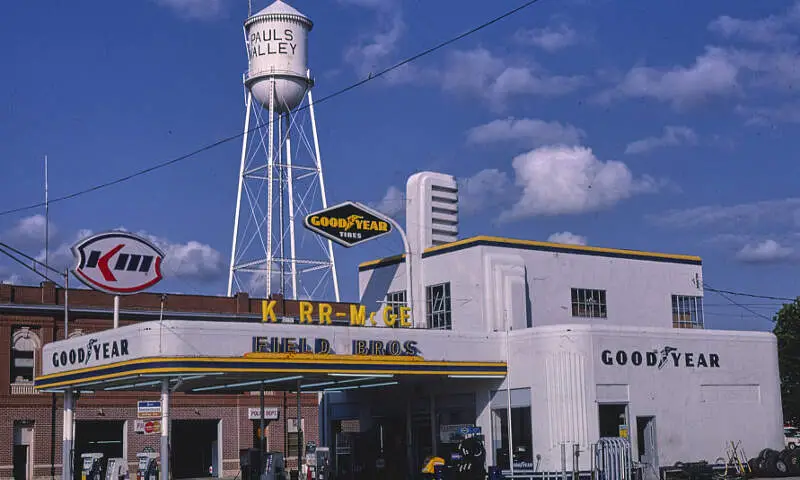 Source: Public domain
Pauls Valley stands along I-35, about an hour south of Oklahoma City. The 6,030 residents generally work in agriculture or in the oil business. Unlike many of the towns on this list, the local economy actually hums along quite nicely. The unemployment stands at 5.9% and the median income hangs at $41,032.
So, if jobs are relatively easy to find, what's the problem? Well, safety for one thing. The crime rate in Pauls Valley runs 150% above the U.S. standard. Housing and education are issues as well.
Looking for something to do in town? Head over to the Toy & Action Figure Museum. Or, if you want some more grown up, the Jet Stream Casino is around as well.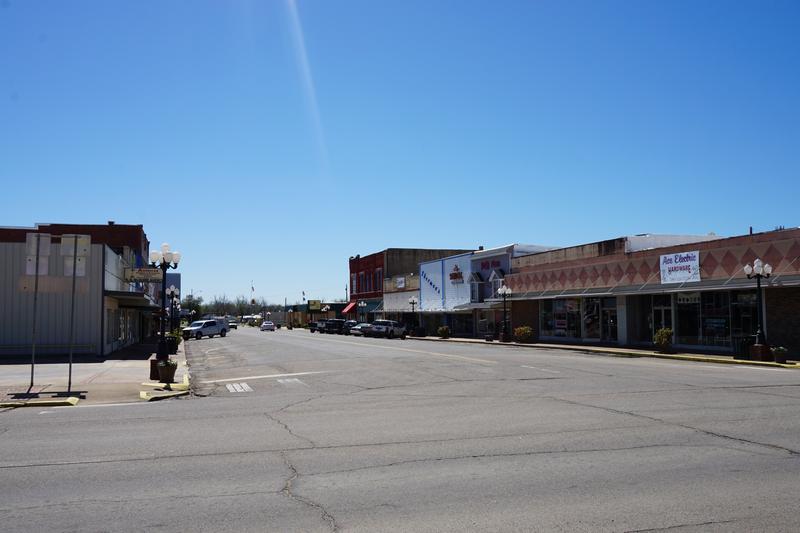 Located in the southern part of the state, a short drive from the Texas border, Hugo was named after novelist Victor Hugo. That's right: the Les Miserable guy. Strike you as a weird reference for a small town in Oklahoma? Well, the connection will seem appropriate once you hear some of the economic stats about this place.
The 5,146 residents of Hugo suffer with an unemployment rate of 10.2% and a median income of $27,710. As a result, fully 37.6% of locals scrape by below the poverty line.
Like Les Mis, Hugo has beauty mixed in with the suffering. For instance, check out the Frisco Depot Museum or Hugo Lake State Park.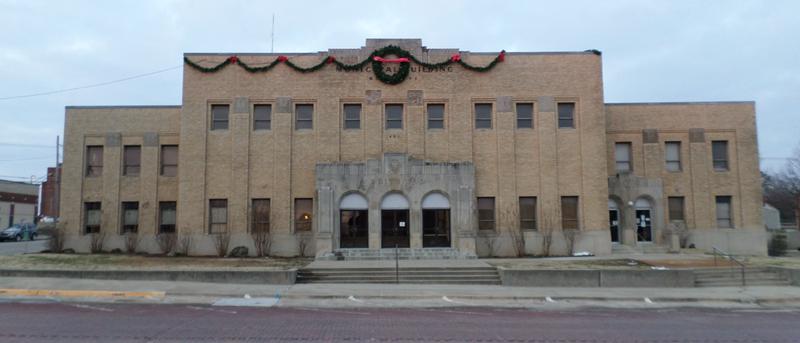 When you're looking at science and data, Seminole is the 5th worst place you can live in Oklahoma. Let's see why.
The unemployment rate in Seminole is 9.1%. In terms of comparing Oklahoma cities to one another, that's the 7th highest in the state.
And while a lot of folks in Seminole are out of work, the ones who have jobs earn $34,375 a year, which doesn't leave a lot of wiggle room. And the crime in Seminole is the 13th highest in the state, where 1 in 26.2 people have a chance of being the victim of a property crime, according to the latest FBI numbers. That's really high.
Plus, it's one of the least densely populated places in the state, where you have to drive an hour to Oklahoma City to find anything beyond the norm for fun. Sure, Oklahomans enjoy their 'outdoor' fun, but when you want to mix in a fancy night out or hit the malls, that's a long drive.
Seminole folks could use a big hug right about now.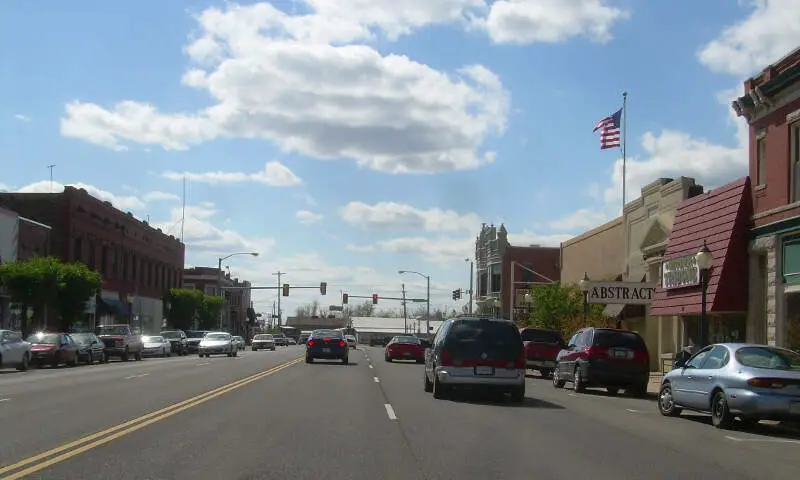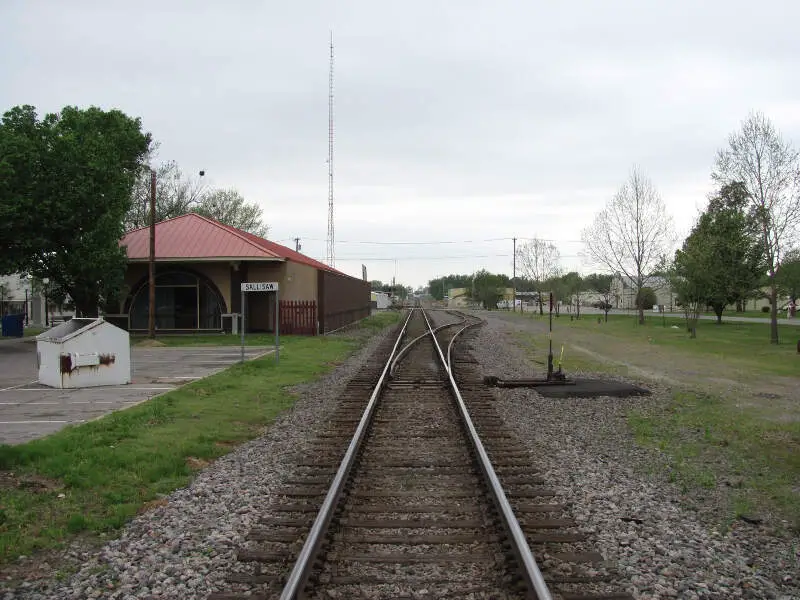 Sallisaw sits in the eastern part of the state, about a half hour from Fort Smith, Arkansas. More than anything else, rampant poverty lands this community of 8,503 residents on this list. The poverty rate in town runs nearly 30%, with unemployment hovering at 4.5%.
Housing and safety are also concerns. The town's crime rate comes in at 30% above the national average.
Sallisaw has its benefits. Located near the Arkansas River, it provides excellent access to outdoor activity. Residents can also head to Sequoyah National Wildlife Refuge.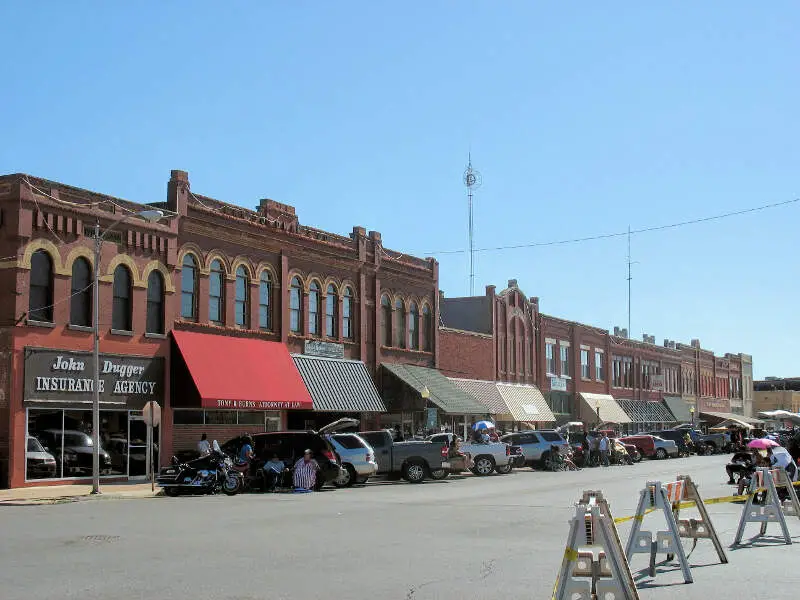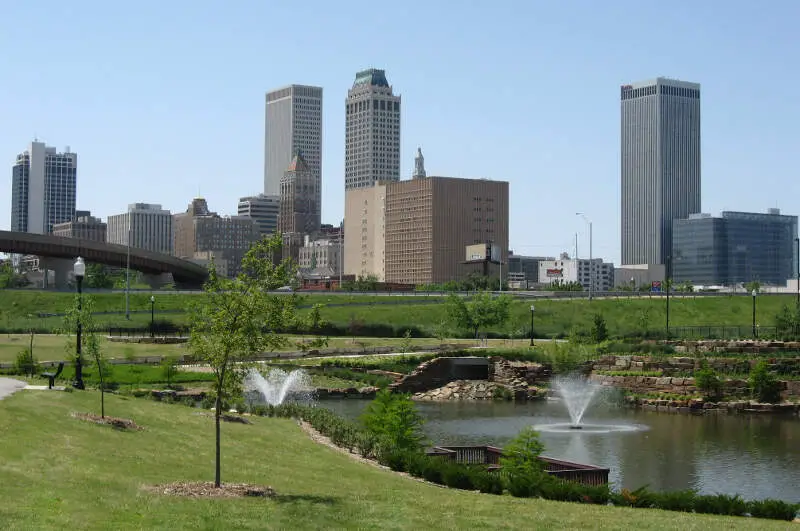 If you drive a half hour south of Tulsa on Route 75, you'll come to Okmulgee, which has the 9th highest unemployment rate in the state of Oklahoma. At 8.7%, a lot of folks are having a hard time finding jobs here, and those that do earn some of the lowest salaries in the state.
The crime rate is the 29th highest in the state, where people have to lock their doors at night, considering that 1 in 39.9 was statistically vulnerable to a property crime in 2023.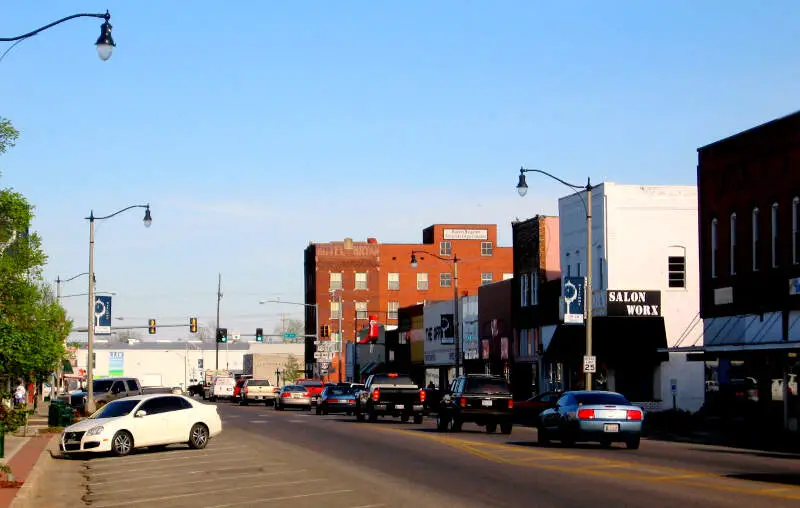 Methodology: How we determined the worst places to live in Oklahoma for 2023
To figure out the worst places to live in Oklahoma, we only needed to know what kinds of things people like and then decide what cities have the least amount of those things.
We don't think it's a stretch to assume that people like the following things:
Good education
Lots of jobs
Low crime
Low poverty
Nice homes
High incomes
High population density (Lots of things to do)
Short work commutes
Health insurance
The data comes from the Census's most recent American Community Survey and the FBI Uniform Crime Report.
We broke crime down into violent crime and property crime to give violent crime a more significant weight. If you did a simple calculation of all crimes per capita, property crimes are typically 7x more common and bias that ranking.
Furthermore, only cities with at least 5,000 people were considered — leaving 67 cities.
We then ranked each city from 1 to 67 for all the criteria, with a #1 ranking being the worst for the particular criteria.
Next, we averaged the rankings into one "Worst Place To Live Score."
Finally, we ranked every city on the "Worst Place To Live Score," with the lowest score being the worst city in Oklahoma — Poteau. Read on for a detailed look at the ten worst cities in Oklahoma.
Editor's Note: This article is an opinion based on facts meant as infotainment. We updated this article for 2023. This is our tenth time ranking the worst places to live in Oklahoma.
Summary: Wrapping Up The Worst In Oklahoma
If you're looking at areas in Oklahoma with the worst economic situations, where there's higher than average crime and little to do, this is an accurate list.
And in the end, Poteau ranks as the worst city to live in Oklahoma for 2023.
If you're curious enough, here are the best cities to live in Oklahoma:
Edmond (Pop. 93,522)
Jenks (Pop. 25,210)
Alva (Pop. 5,056)
For more Oklahoma reading, check out:
Worst Places To Live In Oklahoma?
| Rank | City | Population |
| --- | --- | --- |
| 1 | Poteau | 8,741 |
| 2 | Idabel | 6,945 |
| 3 | Pauls Valley | 6,030 |
| 4 | Hugo | 5,146 |
| 5 | Seminole | 7,131 |
| 6 | Wagoner | 7,694 |
| 7 | Sallisaw | 8,503 |
| 8 | Anadarko | 6,182 |
| 9 | Okmulgee | 11,330 |
| 10 | Durant | 18,358 |
| 11 | El Reno | 17,164 |
| 12 | Ardmore | 24,829 |
| 13 | Muskogee | 37,214 |
| 14 | Shawnee | 31,237 |
| 15 | Pryor Creek | 9,439 |
| 16 | Vinita | 5,250 |
| 17 | Chickasha | 15,655 |
| 18 | Tecumseh | 6,356 |
| 19 | Henryetta | 5,667 |
| 20 | Holdenville | 5,753 |
| 21 | McAlester | 18,225 |
| 22 | Purcell | 6,506 |
| 23 | Tulsa | 410,652 |
| 24 | Guthrie | 10,767 |
| 25 | Miami | 12,997 |
| 26 | Duncan | 22,664 |
| 27 | Warr Acres | 10,443 |
| 28 | Ada | 16,804 |
| 29 | Cushing | 8,201 |
| 30 | Woodward | 12,246 |
| 31 | Claremore | 19,173 |
| 32 | Catoosa | 7,821 |
| 33 | Norman | 125,745 |
| 34 | Tahlequah | 16,213 |
| 35 | Grove | 6,900 |
| 36 | Blackwell | 6,192 |
| 37 | Enid | 51,129 |
| 38 | Coweta | 9,696 |
| 39 | Harrah | 6,155 |
| 40 | Lawton | 91,247 |
| 41 | Sand Springs | 19,935 |
| 42 | Bethany | 20,542 |
| 43 | Collinsville | 7,765 |
| 44 | Sapulpa | 21,853 |
| 45 | Noble | 7,078 |
| 46 | Bartlesville | 37,074 |
| 47 | Altus | 18,825 |
| 48 | Guymon | 12,804 |
| 49 | Yukon | 23,697 |
| 50 | Glenpool | 13,446 |
| 51 | Clinton | 8,612 |
| 52 | Blanchard | 8,511 |
| 53 | Stillwater | 48,055 |
| 54 | Moore | 62,633 |
| 55 | Piedmont | 7,306 |
| 56 | Newcastle | 10,970 |
| 57 | Tuttle | 7,412 |
| 58 | Choctaw | 12,130 |
| 59 | Mustang | 19,847 |
| 60 | Broken Arrow | 112,751 |
| 61 | Owasso | 37,559 |
| 62 | Verdigris | 5,189 |
| 63 | Weatherford | 12,034 |
| 64 | Bixby | 28,091 |
| 65 | Edmond | 93,522 |
| 66 | Jenks | 25,210 |
| 67 | Alva | 5,056 |