If you've ever been to New Mexico, you know it's a beautiful place. The desert landscapes are some of the prettiest places in the country, and the mountain areas have some of the best outdoor activities in the entire southwest.
But is it all enchanting in the Land Of Enchantment? Of course not. Just like every other state, New Mexico has its trouble spots. The purpose of this post is to use science and data to determine which cities in New Mexico are the least desirable to live in.
Of course, you'll most likely disagree if you see your town atop this list. But nonetheless, according to science, these cities are the worst places you could possibly live if you make New Mexico your home. These places need a big hug right about now.
After analyzing 33 of the state's most populous cities (over 5,200 people), we came up with this list as the 10 worst places to live in New Mexico:
The 10 Worst Places To Live In New Mexico For 2023
Where are these places, you wonder? And before you get all riled up and say we're picking on small towns in New Mexico, that's not the case.
We understand there's a lot of good in every place. For example, the best place to live in New Mexico is Corrales.
However, according to data (which doesn't measure things like beauty and 'friendly people'), the state has far better options for making a place home. And the worst place to live in New Mexico? The worst place to live in New Mexico is Belen.
Read below to see how we crunched the numbers and how your city fared in 2023.
If you're looking for something more national, check out the worst cities in America or the worst states in America.
For more New Mexico reading, check out:
---
Table Of Contents: Top Ten | Methodology | Summary | Table
---
The 10 Worst Places To Live In New Mexico For 2023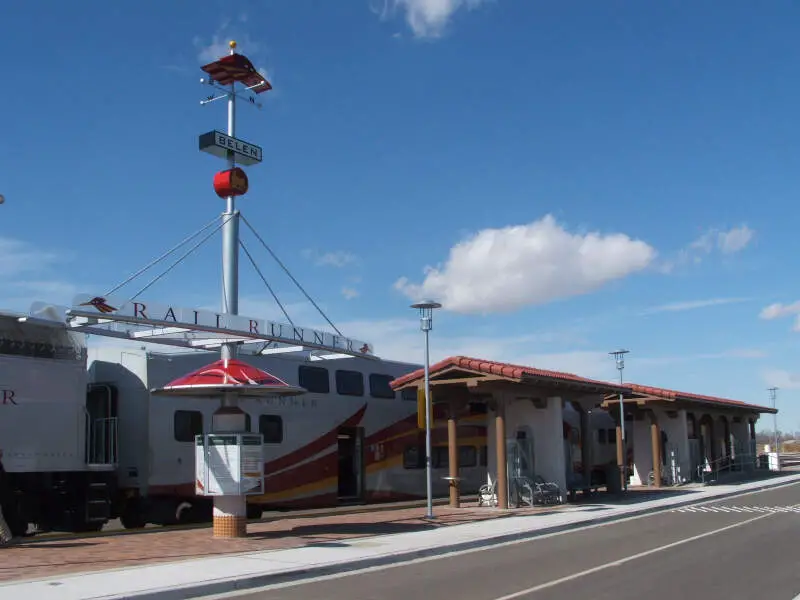 Source: Public domain
Belen's main issue is crime. It's the most dangerous place in the state of New Mexico. Is that a surprise?
If you live in Belen, you have a 1 in 21.8 chance that you'll be the victim of a property crime. That's really high, especially for a city of its size. That's a lot of stolen lawn mowers, cell phones and cameras. Perhaps it's because the folks here live in far nicer homes than some of the other cities to top this list. They're targets.
The public schools are underfunded and the unemployment rate is far higher than the state average.
Belen is a half hour south of Albuquerque on I-25.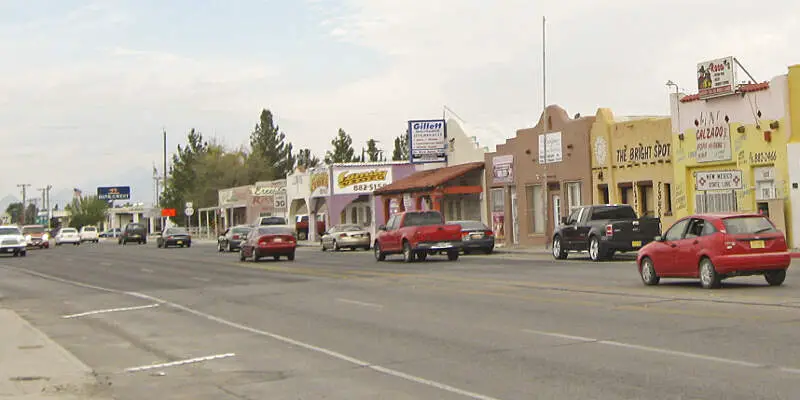 Source: Public domain
One stat explains why Anthony makes this list: a poverty rate of 38.1%. When nearly half the residents live below the poverty line, little other explanation is necessary. But other factors compound the situation. For instance, housing in town is bad and the educational system is spotty.
Anthony does have its draws, though. Built along the state line with Texas in the southern part of New Mexico, the town sits about a half hour from both El Paso and the Mexican border. Meanwhile, residents can head to nearby parks along the Rio Grande.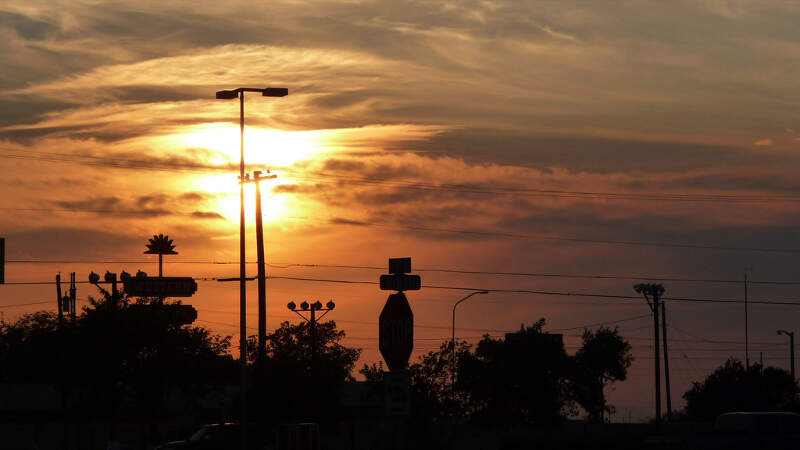 When you're looking at science and data, Deming is the 3rd worst place you can live in New Mexico. Let's see why.
The unemployment rate here is 8.6%. That's out of this world high. Located about 30 miles north of the Mexico border, there's a good chance that many of the out-of-work residents are recent immigrants.
The average income for a household here is $30,491. According to the U.S. Census, the poverty level for a family of four is $24,600. So the people in Deming are barely making ends meet.
Crime, while not sky high, is still above average for the state, and there were two murders in this small city two years ago. And the public education system is rated very low in terms of the number of dollars spent per student.
Plus, what do you do for entertainment in Deming? It's an hour west from Las Cruces on I-10. All there is to do for fun is shop at Walmart and eat Mexican food. Oh wait, there's an annual duck contest in town every year!
Here's what one person said about Deming on City-Data: "Lots of vacant and/or underutilized commercial property and storefronts, businesses closing, some fairly grim housing, it just seems to lose a little more air every time I'm through there."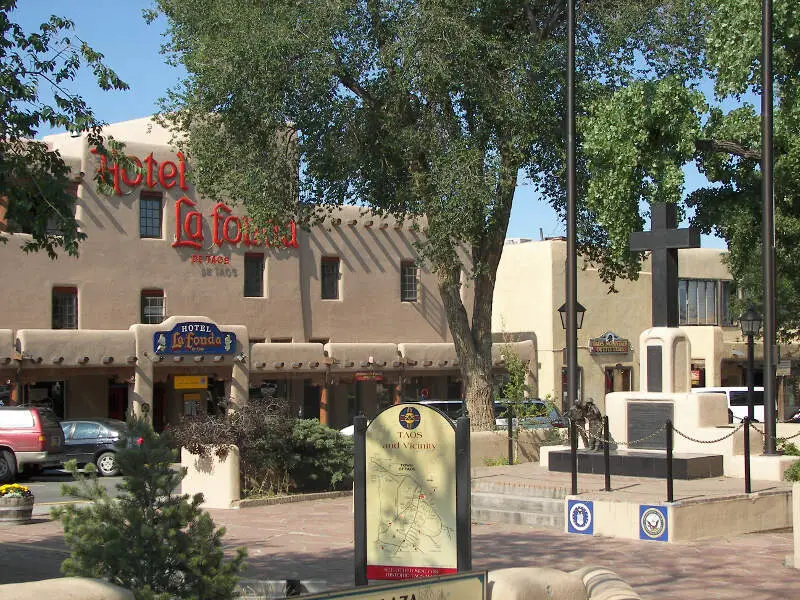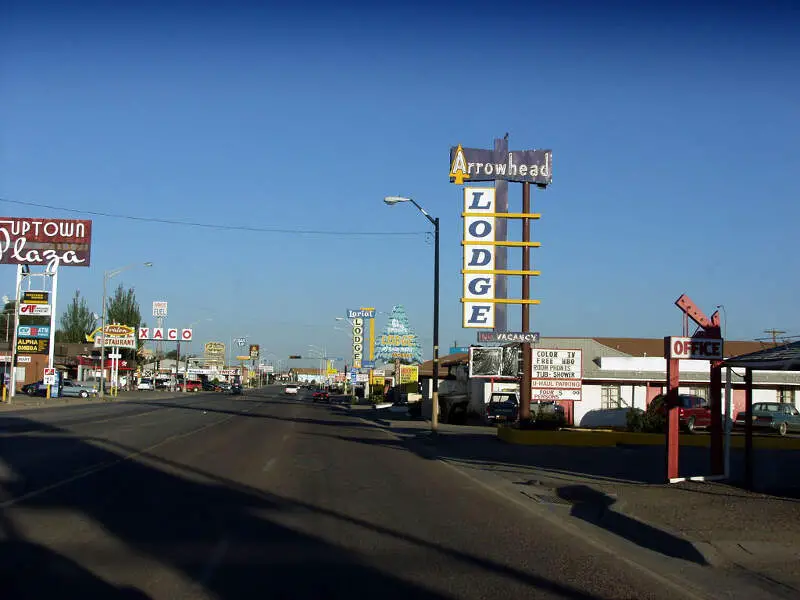 You don't get more Wild West than a town called Gallup. The community wasn't founded around horses, though. Instead, it originated as a railroad town in the late 19th century.
These days, Gallup has earned the title "Heart of Indian Country." It sits near the Navajo and Zuni reservations in the western part of the state, near the border with Arizona. It ranks as the 5th worst place to live in New Mexico for 2023.
Significant economic challenges hold the area back. More than a quarter of residents live below the poverty line and the unemployment rate sits at 6.1%. At the same time, crime represents a major problem. The crime rate tracks at more than triple the national average.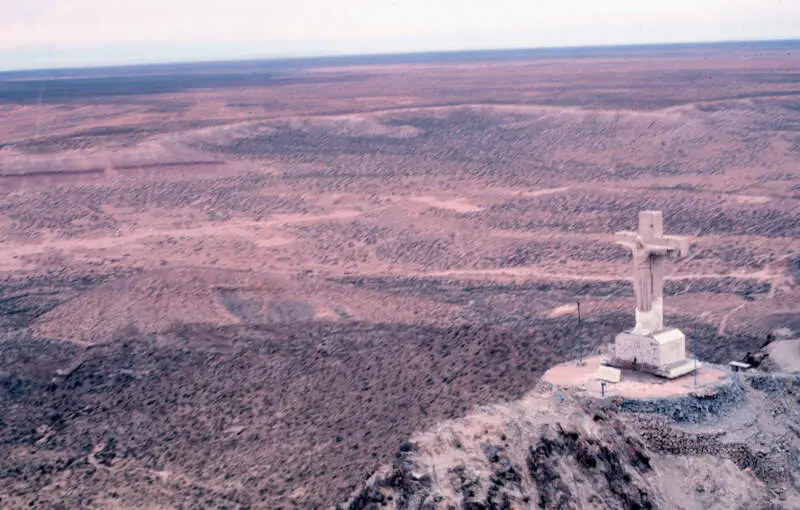 Source: Public domain
Sunland Park sounds like a kind of carnival — maybe some sort of desert-themed amusement park. Not quite. Sure, the town has its share of perks, like the Rio Grande River, which flows through town, or the local casino. But, generally speaking, life in the area is no thrill ride.
Sitting along the Mexican border in the southern part of the state, Sunland Park has serious economic problems. The median income hovers at $34,639, while the unemployment rate runs 3.6%. Almost 40% of its residents struggle with sub-poverty conditions. This comes with challenges related to housing, affordability and education.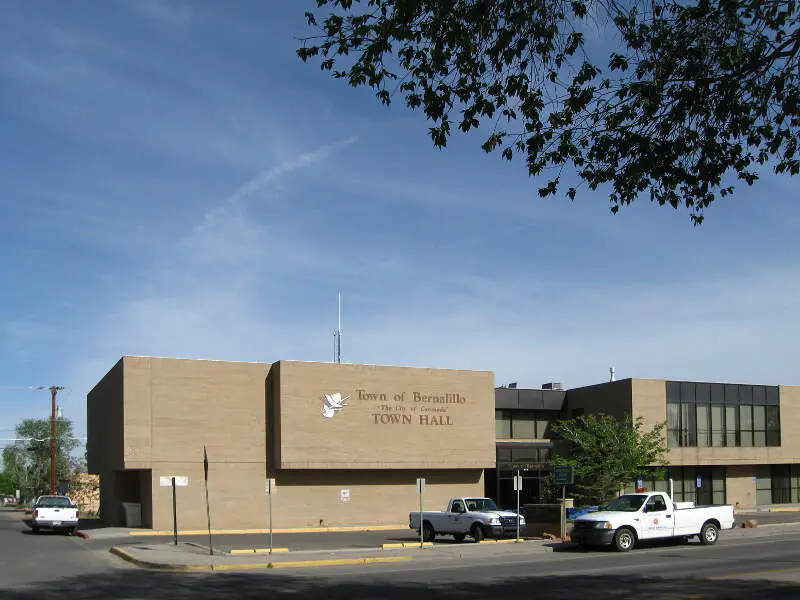 Source: Public domain
Bernalillo represents a northern suburb of Albuquerque, located a quick 20-minute jaunt up I-25 from the city center. The town is noted for its wine. For more than a quarter century, it hosted the New Mexico Wine Festival — though the event ended in 2014.
That's a shame. With day-to-day life this rough, locals would benefit from a few bottles of wine. Bernalillo has serious economic problems, from a 7.4% unemployment rate to a 15.5% poverty rate. These financial woes spill over into other aspects of life, leading to concerns related to safety and education. The crime rate runs nearly 25% above the national average.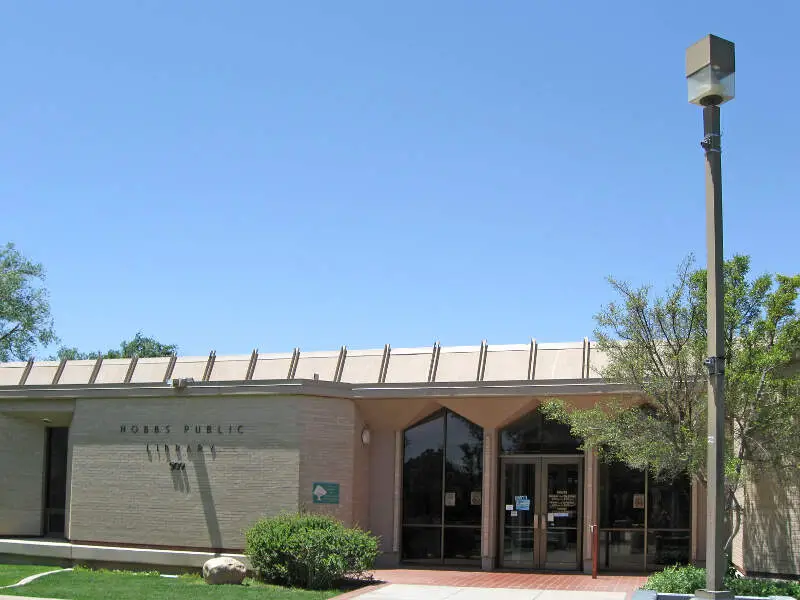 Source: Public domain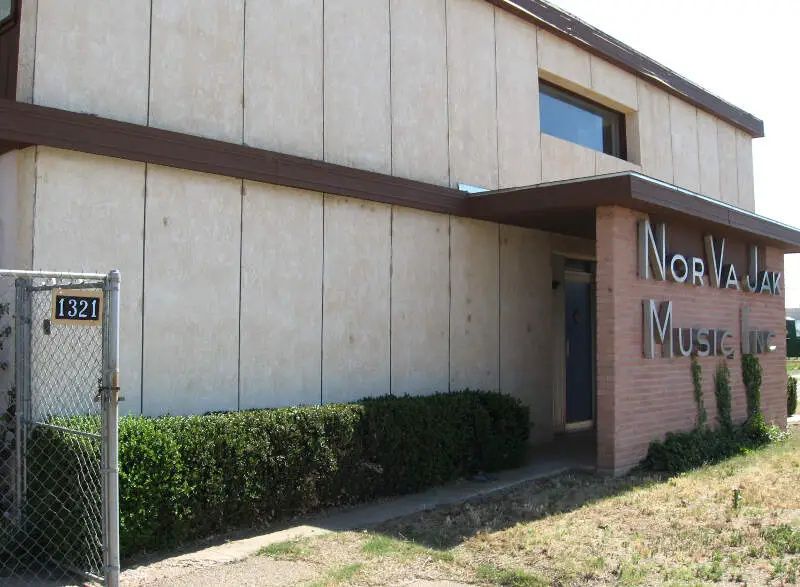 Clovis has a long history. Like, very long. Like, an entire set of prehistoric technologies have received the name "Clovis culture" because their artifacts were first discovered near town.
More recently, the modern community of Clovis sprung up in the early 20th century as part of a railroad boom. In the 1950s, it became a wellspring of popular culture because of the Norman Petty Recording Studio, where the likes of Buddy Holly and Roy Orbison came to record some of their hits.
Fast forwarding to the 21st century, the area suffers from acute economic difficulties. It sports a 8.9% and a 20.6% poverty rate.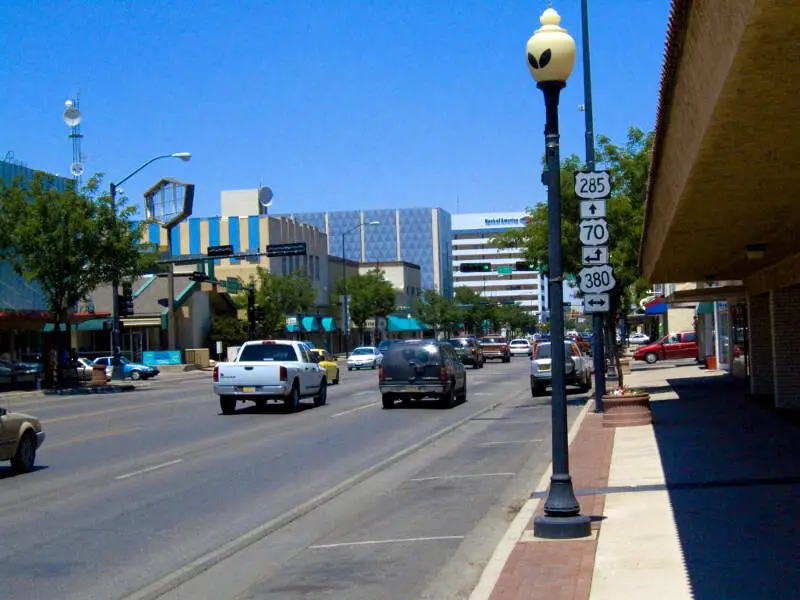 Methodology: How we determined the worst places to live in New Mexico for 2023
To figure out the worst places to live in New Mexico, we only needed to know what kinds of things people like and then decide what cities have the least amount of those things.
We don't think it's a stretch to assume that people like the following things:
Good education
Lots of jobs
Low crime
Low poverty
Nice homes
High incomes
High population density (Lots of things to do)
Short work commutes
Health insurance
The data comes from the Census's most recent American Community Survey and the FBI Uniform Crime Report.
We broke crime down into violent crime and property crime to give violent crime a more significant weight. If you did a simple calculation of all crimes per capita, property crimes are typically 7x more common and bias that ranking.
Furthermore, only cities with at least 5,000 people were considered — leaving 33 cities.
We then ranked each city from 1 to 33 for all the criteria, with a #1 ranking being the worst for the particular criteria.
Next, we averaged the rankings into one "Worst Place To Live Score."
Finally, we ranked every city on the "Worst Place To Live Score," with the lowest score being the worst city in New Mexico — Belen. Read on for a detailed look at the ten worst cities in New Mexico.
Editor's Note: This article is an opinion based on facts meant as infotainment. We updated this article for 2023. This is our tenth time ranking the worst places to live in New Mexico.
Summary: Wrapping Up The Worst In New Mexico
If you're looking at areas in New Mexico with the worst economic situations, where there's higher than average crime and little to do, this is an accurate list.
And in the end, Belen ranks as the worst city to live in New Mexico for 2023.
If you're curious enough, here are the best cities to live in New Mexico:
Rio Rancho (Pop. 102,403)
Raton (Pop. 6,082)
Corrales (Pop. 8,488)
For more New Mexico reading, check out:
Worst Places To Live In New Mexico?
| Rank | City | Population |
| --- | --- | --- |
| 1 | Belen | 7,374 |
| 2 | Anthony | 8,748 |
| 3 | Deming | 14,730 |
| 4 | Taos | 6,524 |
| 5 | Gallup | 21,901 |
| 6 | Sunland Park | 16,488 |
| 7 | Bernalillo | 9,049 |
| 8 | Hobbs | 39,476 |
| 9 | Clovis | 38,505 |
| 10 | Roswell | 48,347 |
| 11 | Lovington | 11,505 |
| 12 | Portales | 12,151 |
| 13 | Grants | 9,208 |
| 14 | Farmington | 46,696 |
| 15 | Ruidoso | 7,636 |
| 16 | Las Cruces | 109,934 |
| 17 | Los Lunas | 17,072 |
| 18 | Tucumcari | 5,221 |
| 19 | Santa Fe | 86,935 |
| 20 | Carlsbad | 31,525 |
| 21 | Albuquerque | 562,336 |
| 22 | Aztec | 6,283 |
| 23 | Truth or Consequences | 6,078 |
| 24 | Bloomfield | 7,514 |
| 25 | Edgewood | 6,106 |
| 26 | Los Ranchos de Albuquerque | 5,904 |
| 27 | Alamogordo | 31,201 |
| 28 | Las Vegas | 13,247 |
| 29 | Artesia | 12,637 |
| 30 | Socorro | 8,553 |
| 31 | Rio Rancho | 102,403 |
| 32 | Raton | 6,082 |
| 33 | Corrales | 8,488 |