Editor's Note: This article is an opinion based on facts and is meant as infotainment. Don't freak out we updated this article for 2020. This is our sixth time ranking the worst small places to live in Virginia.
Swipe left for slideshow. Article continues below.
Article Table Of Contents   
(Skip to section)
Most Americans have never been to Virginia. However, as the people who live there know, Virginia is an awesome state.
But is it all roses? Definitely not. Just like any other state, Virginia has its trouble spots. This article aims to determine, using science, the absolute worst small towns to live in the Old Dominion. Don't shoot the messenger, this is all using data.
After analyzing more than 151 of Virginia's smallest cities, we came up with this list as the 10 worst small towns in Virginia where you'd never want to live:
These are the worst small towns in Virginia for 2020:
So what is the worst small town to call home in virginia for 2020? According to the most recent census data, Raven is the worst small town to live in Virginia.
Of course, many of these cities would rank highly if they were in other states, since Virginia has its stuff figured out.
Read on below to see how we crunched the numbers, or scroll to the bottom to see how your town ranked.
And if you already know about the small towns, check out the best places to live in Virginia or the worst places to live in Virginia.
If you're looking for something more national, check out the worst cities in America or the worst states in America.
The 10 Worst Small Towns In Virginia For 2020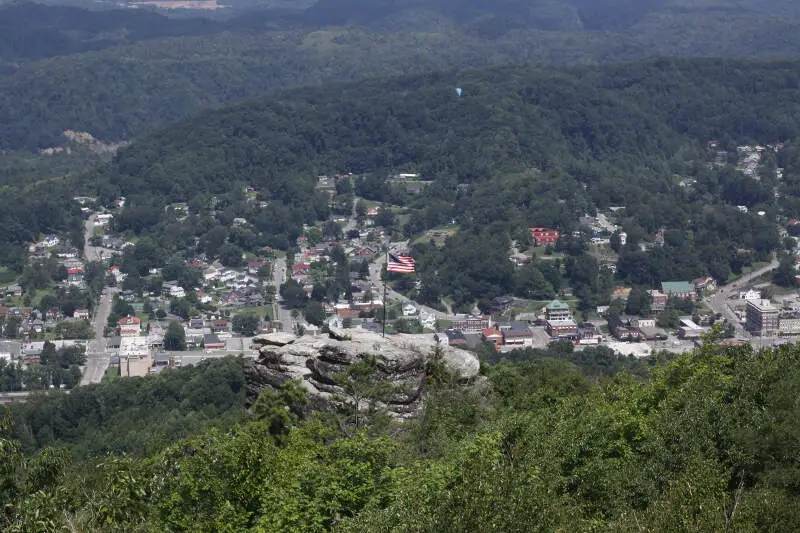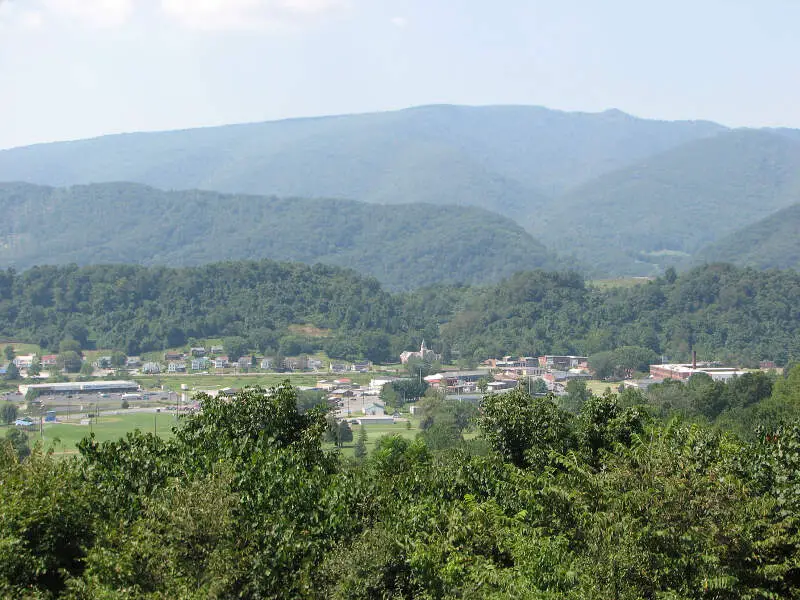 Source: Public domain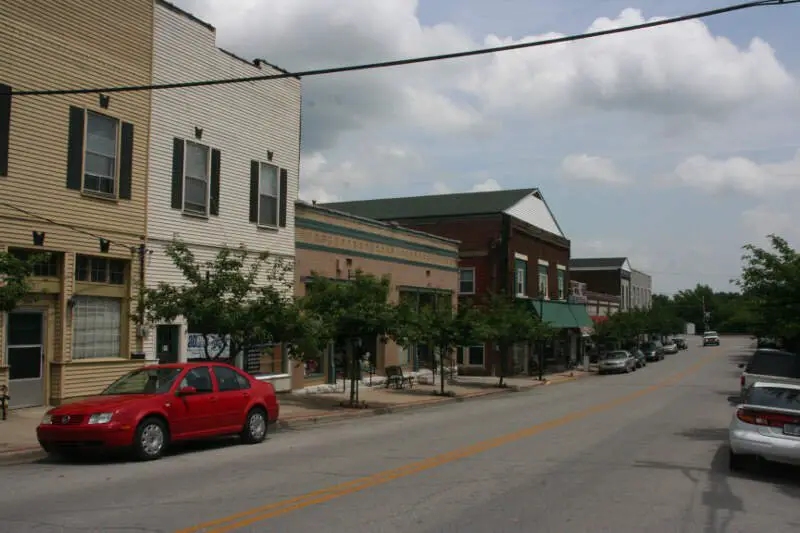 Source: Public Domain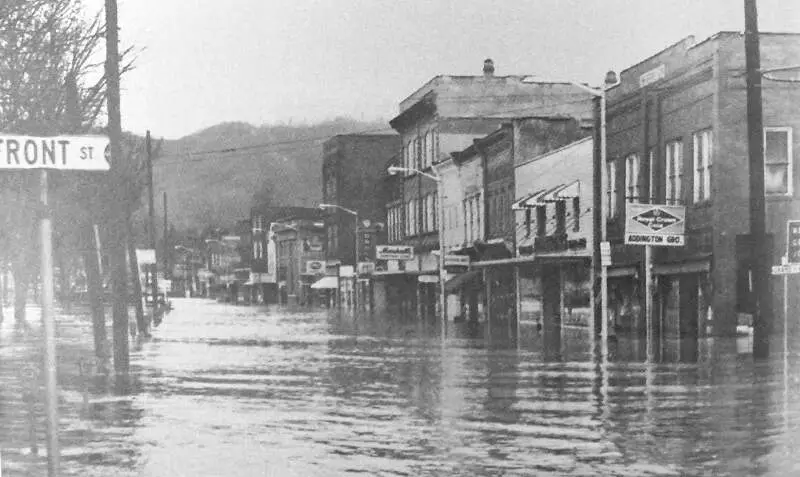 Source: Public domain
How do you decide if a place is lousy or not?
In order to rank the worst small towns to live in Virginia, we had to determine what criteria people like or dislike about a place. It isn't a stretch to assume that people like low crime, solid education, things to do and a stable economy.
So we scraped the internet for those criteria, and it spit out the answer. Like magic.
How we determined the worst small towns to live in Virginia for 2020
We threw a lot of criteria at this one in order to get the best, most complete results possible. Using FBI crime data and the Census's 2014-2018 American Community Survey, this is the criteria we used:
Population Density (The lower the worse)
Highest Unemployment Rates
Low housing costs (meaning there's no demand)
Adjusted Median Income (Median income adjusted for the cost of living)
Education (Number of high school dropouts)
High Crime
We looked at cities with populations between 1,000 and 5,000 people, of which, there were a lot - 151 to be exact.
Additional note: We get the crime numbers from the FBI, which gets its crime numbers from the cities themselves. Dropout numbers are based on the adult population, not just the current graduation rates of teenagers.
This list is a scientific analysis based on real data and is completely unbiased.
There You Have It - The Worst Small Towns In Virginia
If you're analyzing teeny places in the Old Dominion with the worst economic situations, where there's high crime and there's not a lot to do, this is an accurate list.
If you're curious enough, here are the best small towns to live in Virginia, according to science:
Pantops (Pop. 3,569)
Haymarket (Pop. 1,629)
Hayfield (Pop. 4,335)
For more Virginia reading, check out:
Detailed List Of The Worst Small Towns In Virginia
| Rank | Town | Population |
| --- | --- | --- |
| 1 | Raven | 1,666 |
| 2 | Pennington Gap | 1,974 |
| 3 | Appalachia | 1,469 |
| 4 | Norton | 3,990 |
| 5 | Saltville | 2,621 |
| 6 | Chase City | 2,401 |
| 7 | Hillsville | 2,671 |
| 8 | Independence | 1,139 |
| 9 | Honaker | 1,330 |
| 10 | Coeburn | 1,669 |
| 11 | Victoria | 2,043 |
| 12 | Lawrenceville | 1,380 |
| 13 | Stuart | 1,499 |
| 14 | Castlewood | 2,058 |
| 15 | Weber City | 1,534 |
| 16 | Henry Fork | 1,511 |
| 17 | Meadow View | 1,307 |
| 18 | Gate City | 2,406 |
| 19 | Clifton Forge | 3,603 |
| 20 | Gretna | 1,310 |
| 21 | Rocky Mount | 4,747 |
| 22 | Wakefield | 1,022 |
| 23 | Dryden | 1,282 |
| 24 | Stanleytown | 1,297 |
| 25 | Jonesville | 1,248 |
| 26 | Glasgow | 1,487 |
| 27 | Tappahannock | 1,925 |
| 28 | South Hill | 4,411 |
| 29 | Rustburg | 1,477 |
| 30 | Waverly | 2,051 |
| 31 | Stanley | 1,730 |
| 32 | Horse Pasture | 2,136 |
| 33 | Cedar Bluff | 1,081 |
| 34 | Cana | 1,926 |
| 35 | Altavista | 3,442 |
| 36 | Kenbridge | 1,015 |
| 37 | Ridgeway | 1,047 |
| 38 | Keysville | 1,007 |
| 39 | Louisa | 1,724 |
| 40 | Mount Jackson | 2,451 |
| 41 | Exmore | 1,521 |
| 42 | Ferrum | 2,233 |
| 43 | Shawsville | 1,836 |
| 44 | Luray | 4,818 |
| 45 | Chilhowie | 1,855 |
| 46 | Clintwood | 1,434 |
| 47 | Crewe | 2,448 |
| 48 | Blackstone | 3,438 |
| 49 | Appomattox | 1,851 |
| 50 | Kilmarnock | 1,478 |
| 51 | Orange | 4,935 |
| 52 | Fieldale | 1,116 |
| 53 | Amherst | 2,569 |
| 54 | Verona | 3,964 |
| 55 | Tazewell | 4,327 |
| 56 | Patrick Springs | 1,808 |
| 57 | Merrimac | 2,127 |
| 58 | Adwolf | 1,673 |
| 59 | Shenandoah Farms | 3,807 |
| 60 | Pembroke | 1,056 |
| 61 | Chatmoss | 1,405 |
| 62 | Bluefield | 4,984 |
| 63 | Dublin | 2,655 |
| 64 | Glade Spring | 1,429 |
| 65 | Courtland | 1,958 |
| 66 | Shenandoah | 2,888 |
| 67 | Onancock | 1,227 |
| 68 | New Market | 2,341 |
| 69 | Windsor | 2,700 |
| 70 | Prince George | 2,129 |
| 71 | Timberville | 2,613 |
| 72 | Hurt | 1,478 |
| 73 | Glenvar | 1,066 |
| 74 | Deltaville | 1,050 |
| 75 | Lyndhurst | 1,803 |
| 76 | Chincoteague | 2,899 |
| 77 | Lebanon | 3,249 |
| 78 | Edinburg | 1,261 |
| 79 | Buchanan | 1,179 |
| 80 | Dooms | 1,074 |
| 81 | Gordonsville | 1,708 |
| 82 | Emory | 1,306 |
| 83 | Narrows | 2,087 |
| 84 | Colonial Beach | 3,555 |
| 85 | Wise | 3,047 |
| 86 | Woodlawn Cdp (Carroll County) | 2,110 |
| 87 | Loch Lomond | 4,601 |
| 88 | Rural Retreat | 1,644 |
| 89 | Harriston | 1,255 |
| 90 | Pearisburg | 2,669 |
| 91 | Berryville | 4,293 |
| 92 | Warsaw | 1,704 |
| 93 | Springville | 1,326 |
| 94 | Halifax | 1,314 |
| 95 | Bracey | 1,101 |
| 96 | Cape Charles | 1,145 |
| 97 | Stephens City | 1,989 |
| 98 | Middl | 1,516 |
| 99 | Chatham | 1,210 |
| 100 | Broadway | 3,855 |