This article is an opinion based on facts and is meant as infotainment. Don't freak out.
Swipe left for slideshow. Article continues below.
Your Google search history is an extension of your mind. In many cases, what you've been privately searching for online isn't something you'd want your spouse or colleagues to see. It will show what you've been obsessing about (like that minor, but embarrassing ailment or an ex-lover), what you're planning to do soon – and most likely – the things you worry about most.
While it really is none of our business what people do behind their closed doors, it's always fun to peer behind the curtain and see what keeps people entertained. What do they do late at night (or, in many cases, all day long?)
Most of us know someone who seems to have sex on their mind all the time. When they're not having sex, they're talking about it, and when they're alone, lots of times they're watching it online.
Who is watching porn the most in Michigan? Let's put on your binoculars as we look into the lives of Michigan residents to see some pretty sexy stuff. After using common search tools, we came up with this list as The 10 cities in Michigan where people are watching porn the most:
Southgate
Allen Park
Davison
Harrison Township
Westland
Grand Blanc
Lincoln Park
Port Huron
Detroit
Roseville
Are these a surprise? We don't live in Michigan, and don't know the area very well, so you guys decide whether or not these cities make sense. But, either way, it's the 100% truth.
We also have some honorable mention cities as well. We'll get to those later. And if we're wondering, there's no way to know who is watching the least amount of porn in Michigan. We wish we knew, too. That would be a whole nother post on its own.
What sex crazed criteria did we use?
In order to rank the cities which watch the most porn, we simply had to see which cities searched for porn the most in Michigan over the last 10 years or so. Using Google Trends, it's pretty easy to figure it out, actually.
You might say it's easy sleazy.
So, let's get started. The numbers below are on a scale of 100. Anything over 60 is considered high volume.
1. Southgate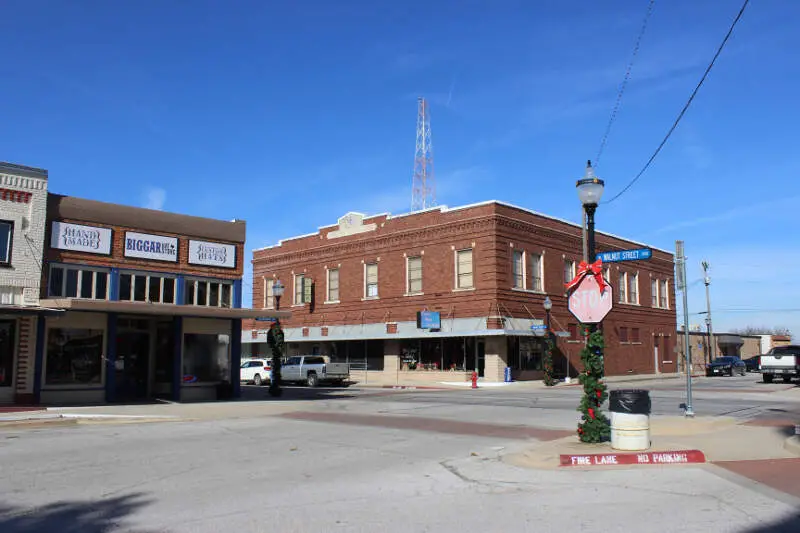 Source: Google Maps
Population: 30,047
Google search index: 100
What the heck is going on in Southgate? This eastern Detroit suburb has been spending a lot of time in the bedroom, it appears.
Almost all of the cities with an interest in porn are in the general Detroit area. That shows where the minds are for lots of people in that region of the state.
If you know anyone in Southgate, tag them in this post. They'll probably freak out. Better yet, if you live in Southgate, you'd better explain yourselves, mister.
Could it simply be 100 people completely overwhelming the porn searches from here? Who knows. This is just really interesting stuff.
2. Allen Park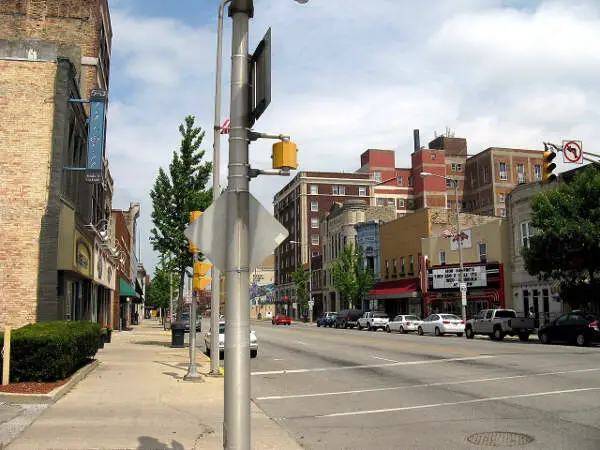 Source: Google Maps
Population: 28,200
Google search index: 79
Just south of Dearborn is the medium-sized suburb of Allen Park, which Money Magazine once ranked as one of America's Best Small Cities. Well, they're just about 'the best' at something else, too.
But when you look at the difference between the interest levels coming from Southgate and Allen Park, it really puts things into perspective.
Allen Park is also home to the world's largest model tire. Insert joke here.
3. Davison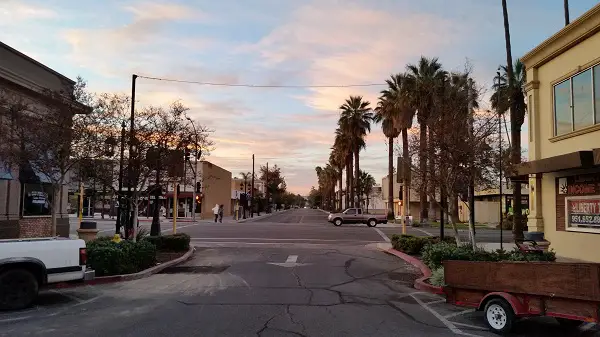 Source: Google Maps
Population: 5,173
Google search index: 76
The Flint suburb of Davison has seen its population shrink by 5% over the last 10 years. As if Flint doesn't have enough going on, now it's clear that there are quite a few people in the general area who are partaking in some pretty mindless, filthy internet searches.
4. Harrison Township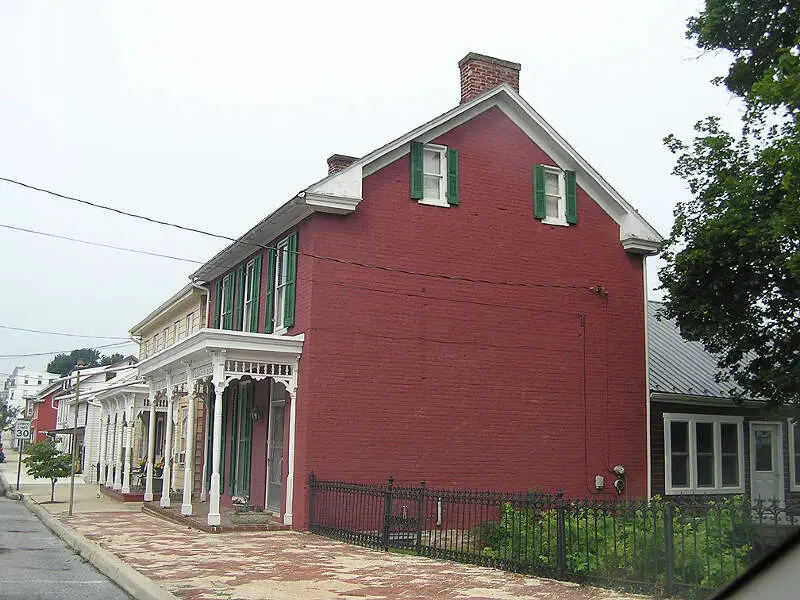 Source: Google Maps
Population: 24,879
Google search index: 68
Just up the road along Lake St. Clair is Harrison Charter Township, a medium-sized enclave that's sure seen its fair share of porn viewers when you look at the data.
Due to the large number of marinas here, Harrison Township has been dubbed, "The Boating Capital of Michigan." We could think of another nickname, too.
5. Westland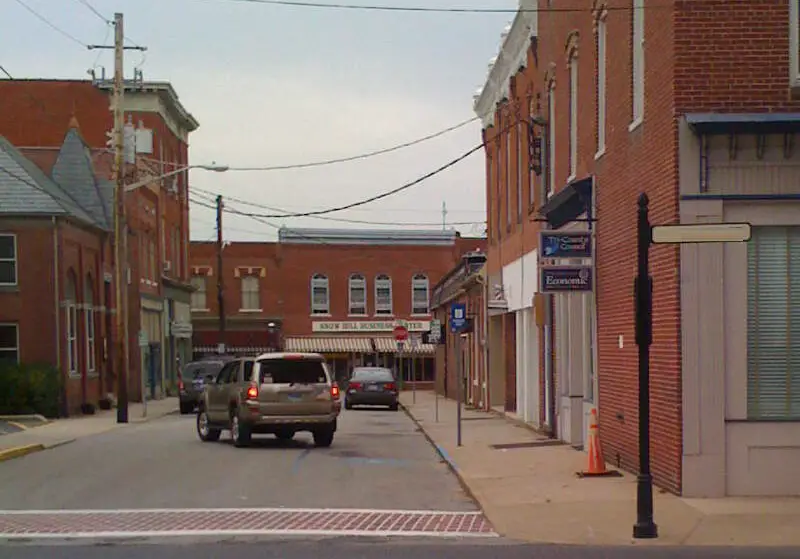 Source: Google Maps
Population: 84,942
Google search index: 67
What's the deal with the general Detroit area, anyways? Seems like there are lots and lots of people in the general Detroit area with their hands tied up every evening.
Michigan's 10th largest city has the nickname of "All-American City". Watching porn is just a 'Merica thing to do, apparently.
6. Lincoln Park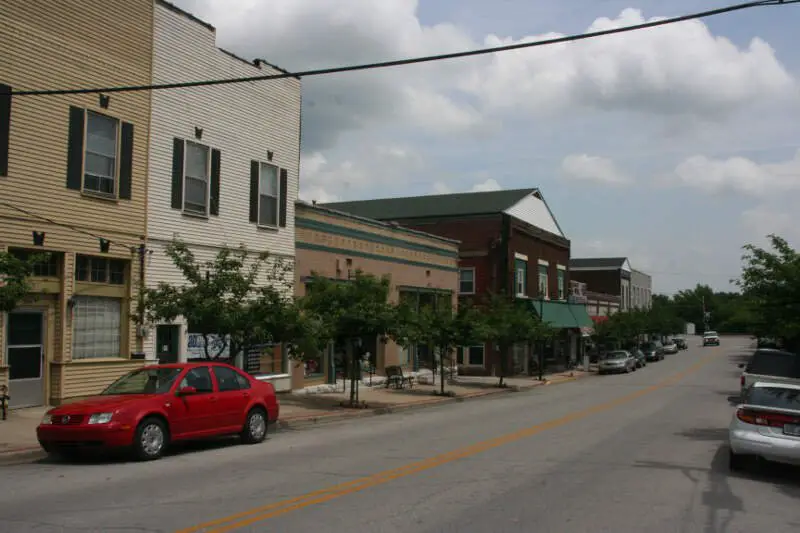 Source: Google Maps
Population: 38,500
Google search index: 65
It's hard to find anything really exciting going on in Lincoln Park, so it would be hard to blame the many residents of this Wayne County city who head home after work to fire up the computer. After all, it can be a lot cheaper to curl up next to the fireplace and watch sex all night.
7. Grand Blanc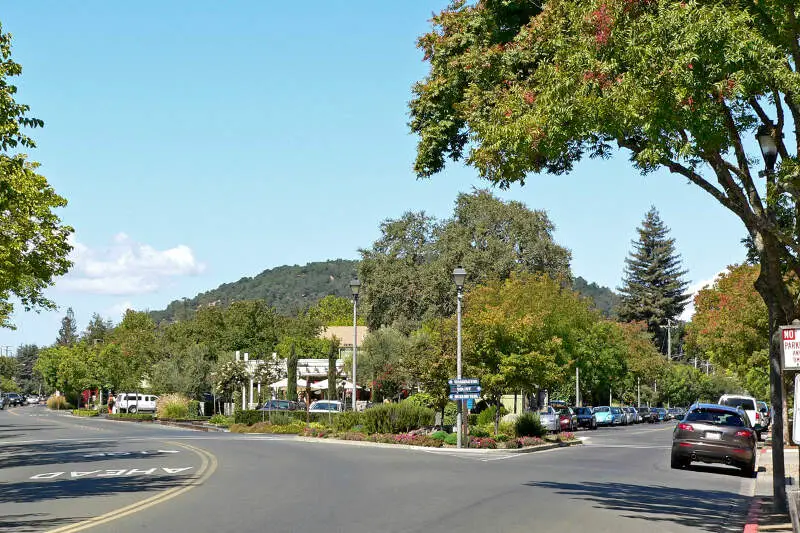 Source: Google Maps
Population: 8,144
Google search index: 64
This teeny Flint suburb sure packs a punch when it comes to the sheer number of people watching porn, per capita. This is just about your average, place, actually. Average earners, average home prices. Just an average group.
Flying under the radar maybe?
8. Port Huron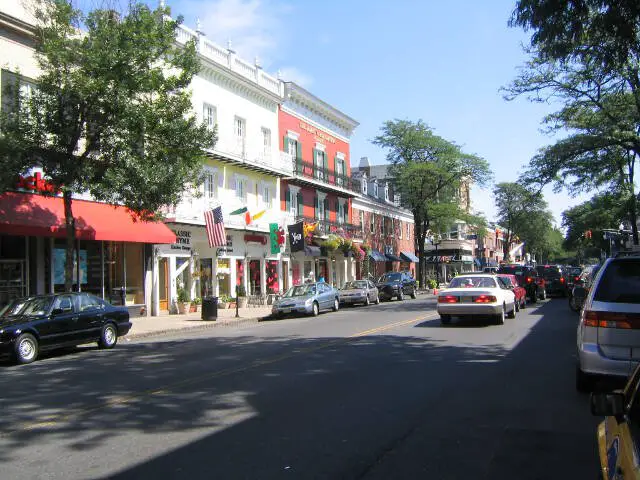 Source: Google Maps
Population: 30,150
Google search index: 62
What must the Canadians right across the border think? If many Port Huron residents want to spend their time starting at sex on their laptops, that's their own business. Do the Canadians notice slower internet at about 6 p.m. every night? If so, we might know who the culprits are.
We're also curious to know what the porn habits are in Canada just across the Blue Water Bridge.
9. Detroit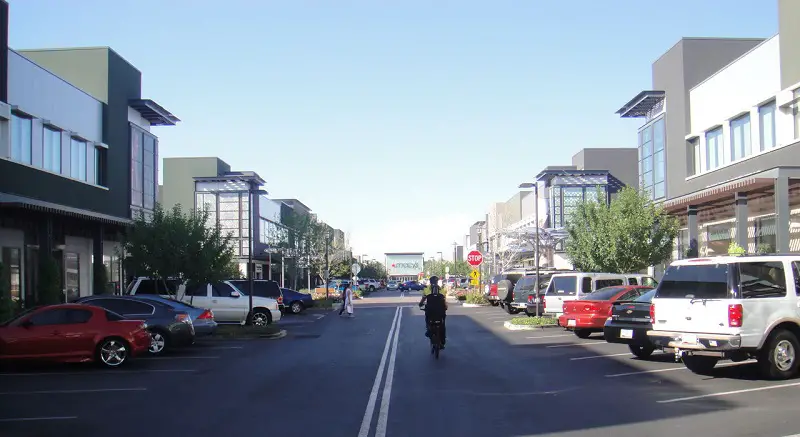 Source: Google Maps
Population: 689,404
Google search index: 61
Here we go with the big dawg in the room. Sure, there are lots of people in Detroit who don't watch porn. But since Detroit is the largest city in the state, and the search volume is high, you could say this is the center of it all.
Ultra high-speed internet has arrived in Michigan, and rumor has it that Rocket Fiber will be making inroads in Detroit soon. That means iTunes songs in less than 1 second, and an hour's worth of some pretty raunchy stuff in under a minute.
You might start seeing even less people at Pistons games next season. They'll be too distracted.
10. Roseville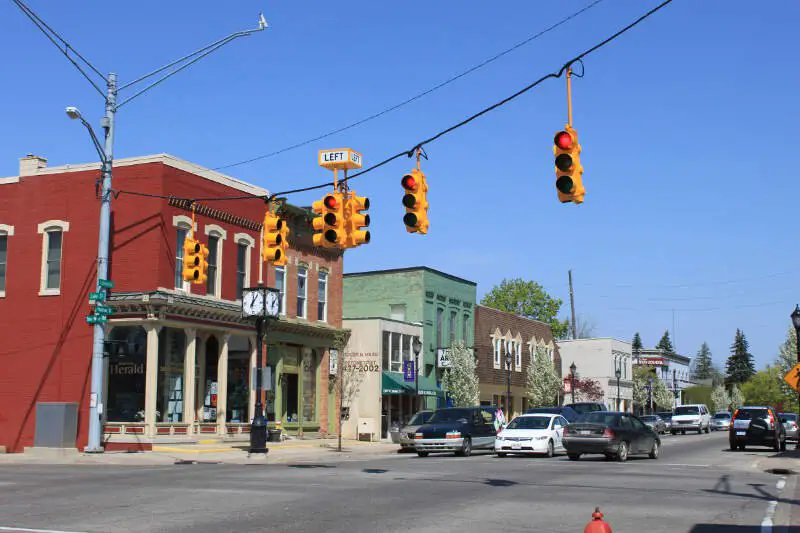 Source: Google Maps
Population: 47,404
Google search index: 61
Geez guys. If you're experiencing slow internet connections on the entire southeastern corner of the grand state of Michigan, this might just solve the whole head scratcher. Many of you in that portion of the state have some really filthy thoughts.
You can pin a rose on Roseville as being one of the more popular areas for porn in Michigan – at least since 2004. But who knows, things can change with the breeze. Perhaps somewhere down the line, a new internet trend will encompass southeast Michigan.
We don't even want to speculate on what that might be. Use your imaginations.
Climbing out from under the data
If you're measuring the cities in Michigan with the highest number of people who search for porn per person, this is an accurate list. We have to say, however, that after this list goes public, we might see a dramatic difference in these results if we were to measure them again in a week.
If you're curious, here are a few other 'honorable mention' cities in Michigan, which also had some pretty strong tendencies in regards to our current study:
Dearborn Heights – 59 Google Index
Taylor – 56
Muskegon – 56
Adrian – 55