Editor's Note: This article is an opinion based on facts and is meant as infotainment. Don't freak out we updated this article for 2020. This is our sixth time ranking the worst places to live in Michigan.
Swipe left for slideshow. Article continues below.
Article Table Of Contents
(Skip to section)
Thrillist just ranked Michigan as the best state in the nation, which should really come as no surprise to anyone. With its four legitimate seasons, natural wonders, regional diversity and seemingly endless waterfront, it's no wonder that Michigan would top all 49 of the lesser states on any list you might want to throw together.
All the same, anyone familiar with Michigan knows there are places that need some real TLC right now. And it's not just Detroit. In fact, there are cities that might need a hug even more than Detroit. Here are the 10 cities in the Great Lakes State who have it a little rough right now.
The 10 Worst Places To Live In Michigan For 2020
What? Where are these places you wonder? And before you get all riled up and say we're picking on small town America, that's not the case.
We understand there's a lot of good in every place.
However, according to data (which doesn't measure things like beauty and 'friendly people'), there are far better options in the state for making a place home. And the worst place to live in Michigan? That would be Highland Park.
Read on below to see how we crunched the numbers and see how your city fared in 2020.
If you're looking for something more national, check out the worst cities in America or the worst states in America.
For more Michigan reading, check out:
The 10 Worst Places To Live In Michigan For 2020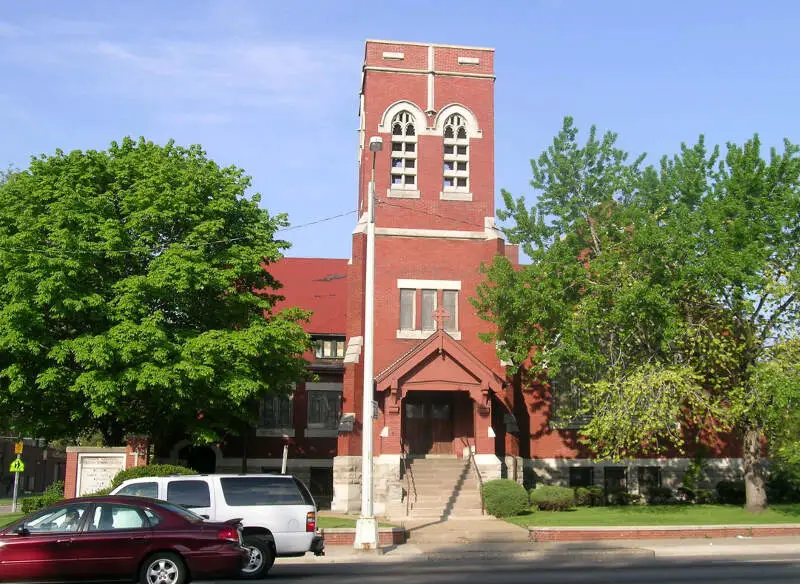 Highland Park is entirely surrounded by Detroit, and it is so bad that Detroit's government won't even consider absorbing Highland Park into the larger city due to the fact that all of Detroit's unflattering crime and unemployment statistics would instantly be made worse. If you live in Detroit and you're passing through Highland Park, give a friendly wave and a smile. You need each other's support right about now.
Highland Park ranks 1st in all of Michigan in unemployment, 10th in overall crime, 4th from the bottom in adult drop out rates, and it has the worst average income level in the state. In fact, the only thing saving Highland Park is a middle of the road population density, so there's at least something to do while you look for a job.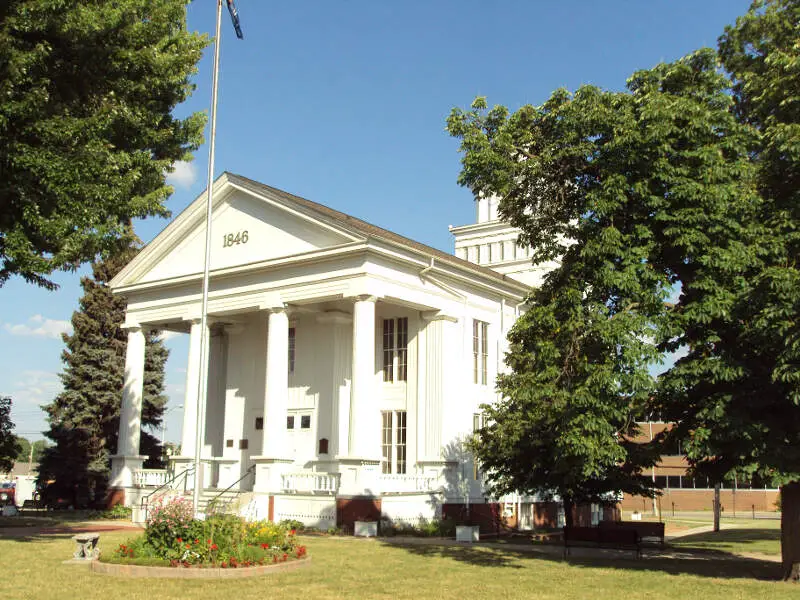 Source: Public domain
Lapeer is the birthplace of Oklahoma City bombing conspirator Terry Nichols, and it seems sadly appropriate that such one of the smallest cities on this list was able to produce one of the worst human beings on earth. The folks up here could use some kind thoughts right about now.
Although it has the highest home values of any city on this list, it still ranks in Michigan's bottom third in crime, and it's firmly in the state's bottom fifth in income, education and unemployment. Further contributing to Lapeer's ranking among the dregs of the state is the fact that it spends less money on its students that all but four cities in Michigan.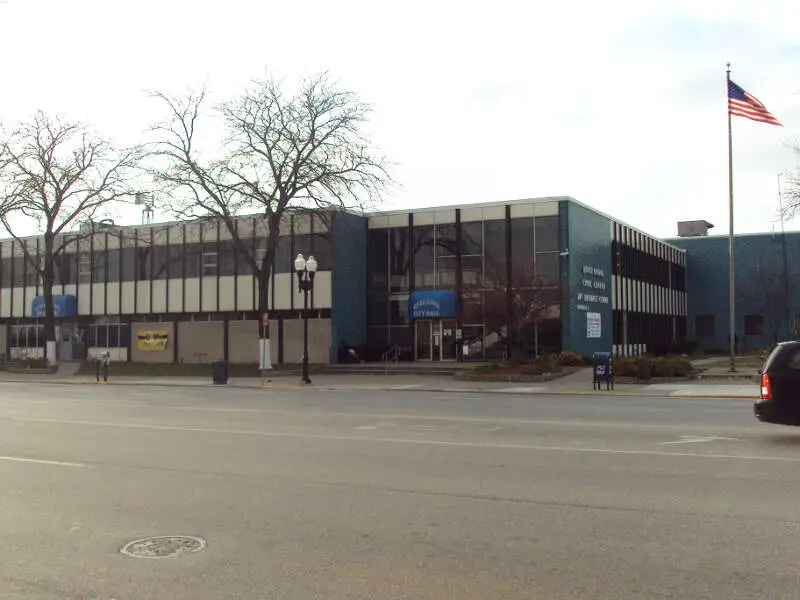 Source: Public domain
When you're looking at science and data, the city of River Rouge is the 3rd worst place you can live in the state of Michigan. Let's see why.
Residents who live in River Rouge, located in Wayne County, have the 43rd most crimes in the state committed against them. Factor in a much-lower income level--per resident--and homes valued around $34,200, and you've got yourself a crummy place to live. In terms of comparing it to the rest of Michigan, that is.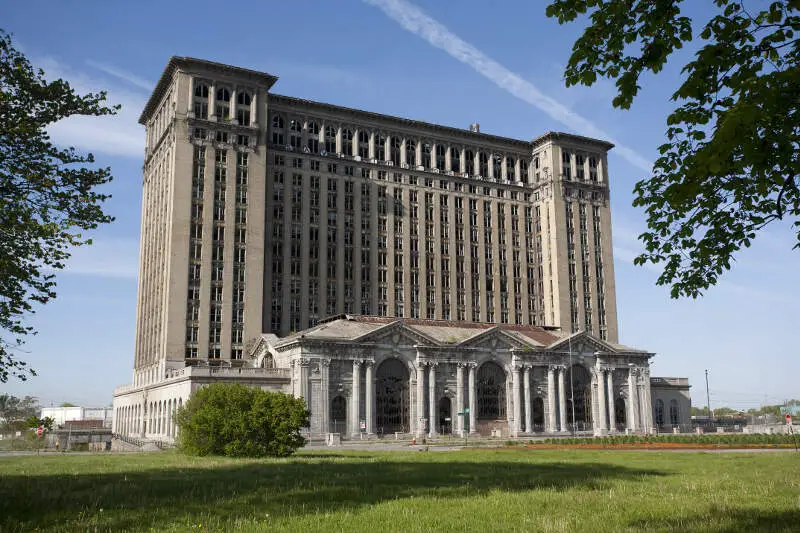 When you're looking at things from purely a scientific standpoint, Detroit is the 4th worst place in the state of Michigan.
The U.S. defines the poverty line at $24,600 a year for a family of four. Detroit is right on the verge of that when you look at what the average citizen there earns a year. And the home values are eye-opening low. On average, the home value in Detroit are the 7th lowest in the entire state.
And when you factor in high crime and a high tax rate, it really can't get much worse in Michigan.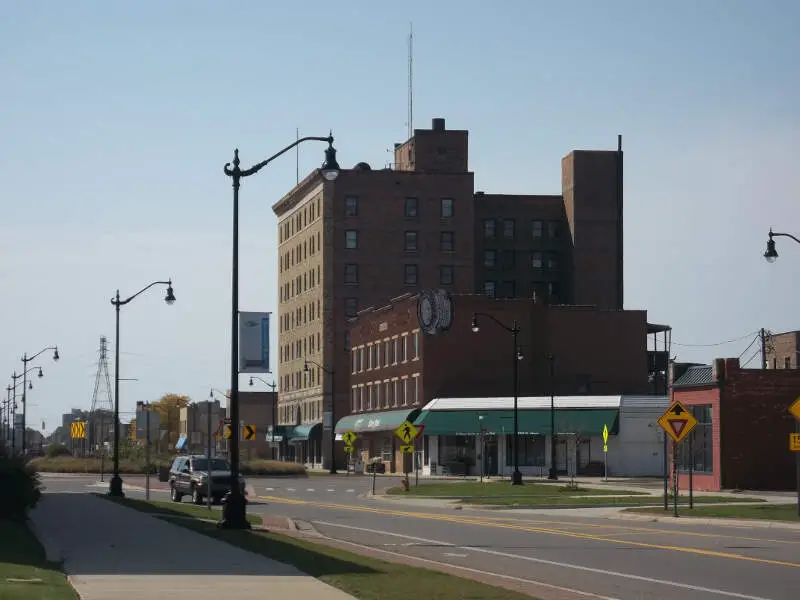 Benton Harbor, MI needs a big hug right now. The unemployment rate here is 17.1%, the median income is just above the poverty line, and the crime is the 2nd highest in the state. You have a 1 in 23.5 chance of being robbed here every year.
You could find a much better place to call home.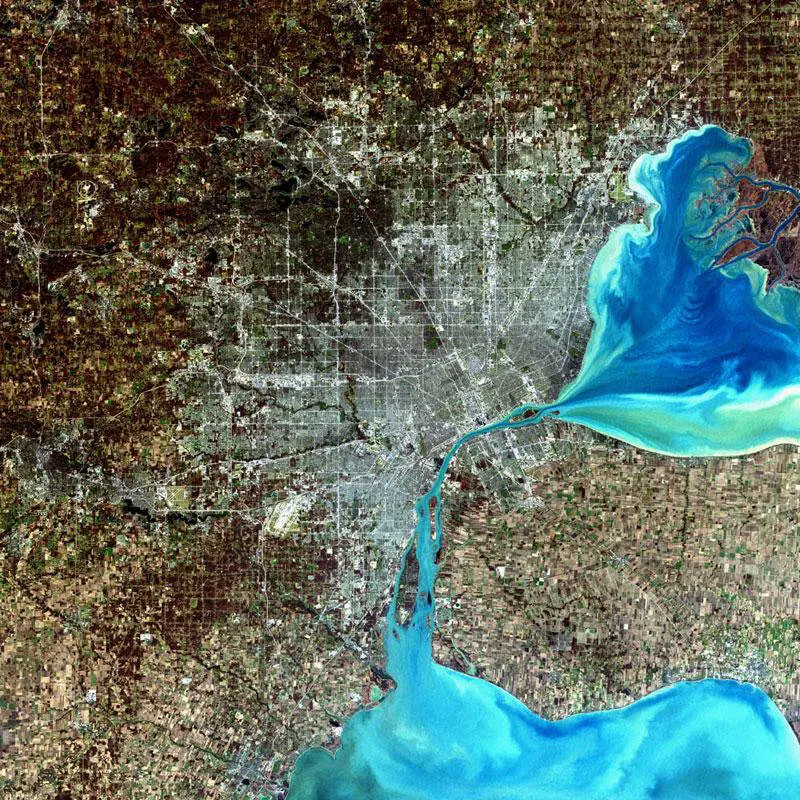 Ecorse is a hot mess right now. There are some big economic problems here AND crime is really high. In fact, Ecorse is the 16th most dangerous place you can live in Michigan.
Residents in Ecorse have a 1 in 31.9 chance of being the victim of a property crime. That's a lot of stolen laptops, cell phones and sunglasses.
When you're considering home prices, you can't do much lower than in Ecorse, where average homes are valued at only$40,500. That's the 5th-lowest in the state. But residents earn far less than in other cities, so their mortgage payments might still seem overwhelming.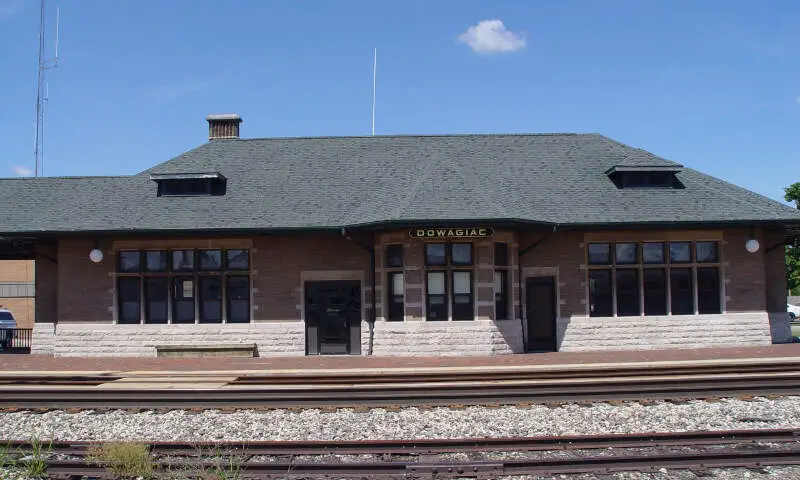 Source: Public domain
If you live in Dowagiac, you're either going to fiercely protect your town, or you agree that it should be on this list. Either way, it doesn't matter, because science says it's the 7th worst place to live in the state.
You've got the 50th highest crime rate in Michigan, which saw 80 violent crimes last year. You have a 1 in 50.6 chance of being robbed and a 1 in 182 chance of being attacked, raped or killed here for every year you spend in the city limits of Dowagiac.
Plus, folks are simply out of work. Dowagiac sports the state's 12th highest unemployment rate (12.2%), and families bring in a combined $32,574 a year, which is far below the state average.
No wonder homes are cheap; you can get one yourself for only $69,300.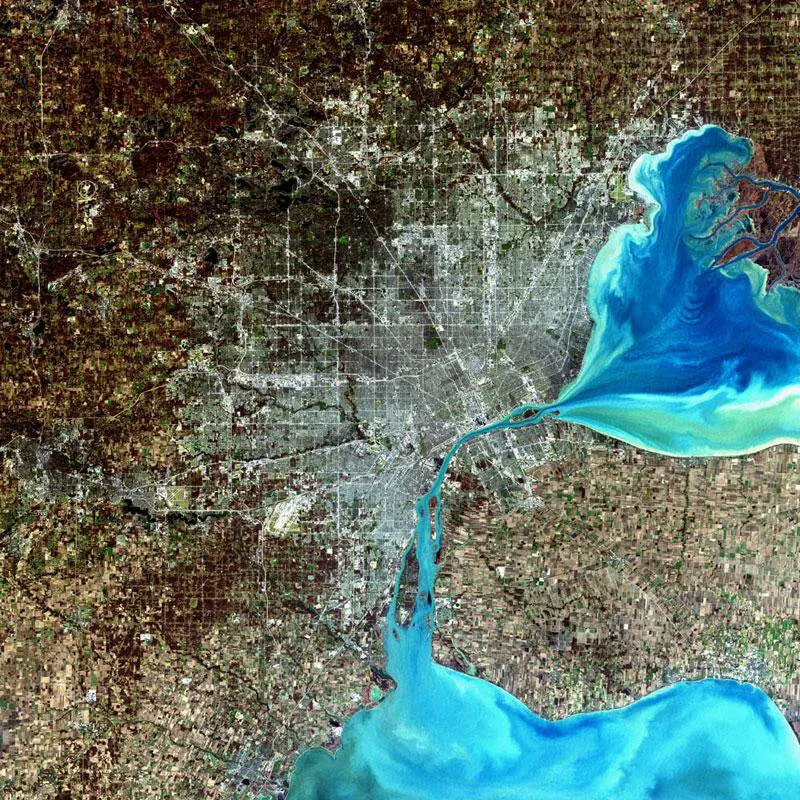 There would be a temptation to put Pontiac on this list simply because the Silverdome, with its deflated roof and gutted interior, is one of the biggest eyesores in the state. It's hard to think of it as the site where 93,000 fans once gathered to watch Wrestlemania III.
An eyesore that definitely landed Pontiac on this list of worst cities is the city's unemployment rank, which was second from the bottom, incomes and home values in Michigan's lowest 20 percent, and a crime rate in the top 20 percent. With statistics like that, we couldn't keep Pontiac off this list even if the Silverdome's ruins were made of actual silver.
The people of Pontiac are undoubtedly trying to pull themselves up from their bootstraps and could use a kind thought right about now.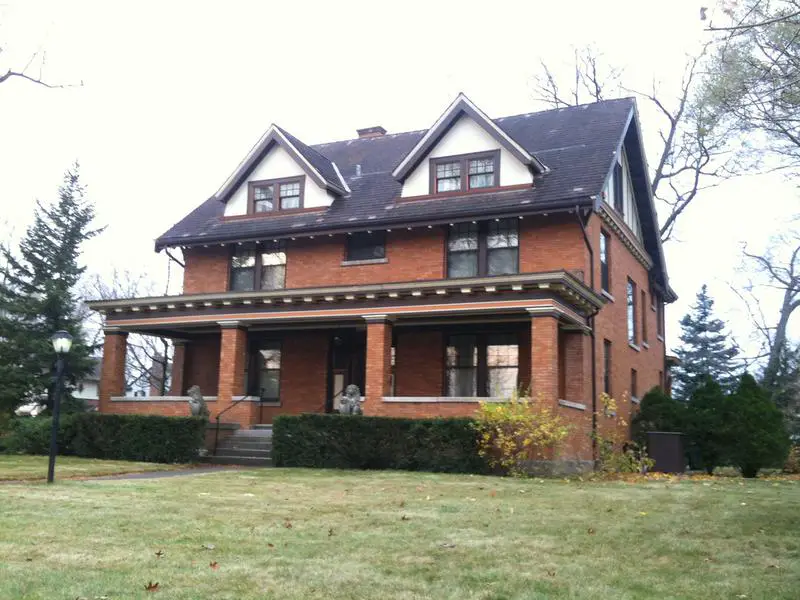 Muskegon Heights, MI needs a big hug right now. Residents here are underpaid, underemployed and possibly lonely.
Additionally, crime is worst in the state, which is very high considering Muskegon Heights is so far removed from the rest of Michigan.
If you know anyone in Muskegon Heights, dm them on Facebook and tell them you love them. They can probably use it right about now.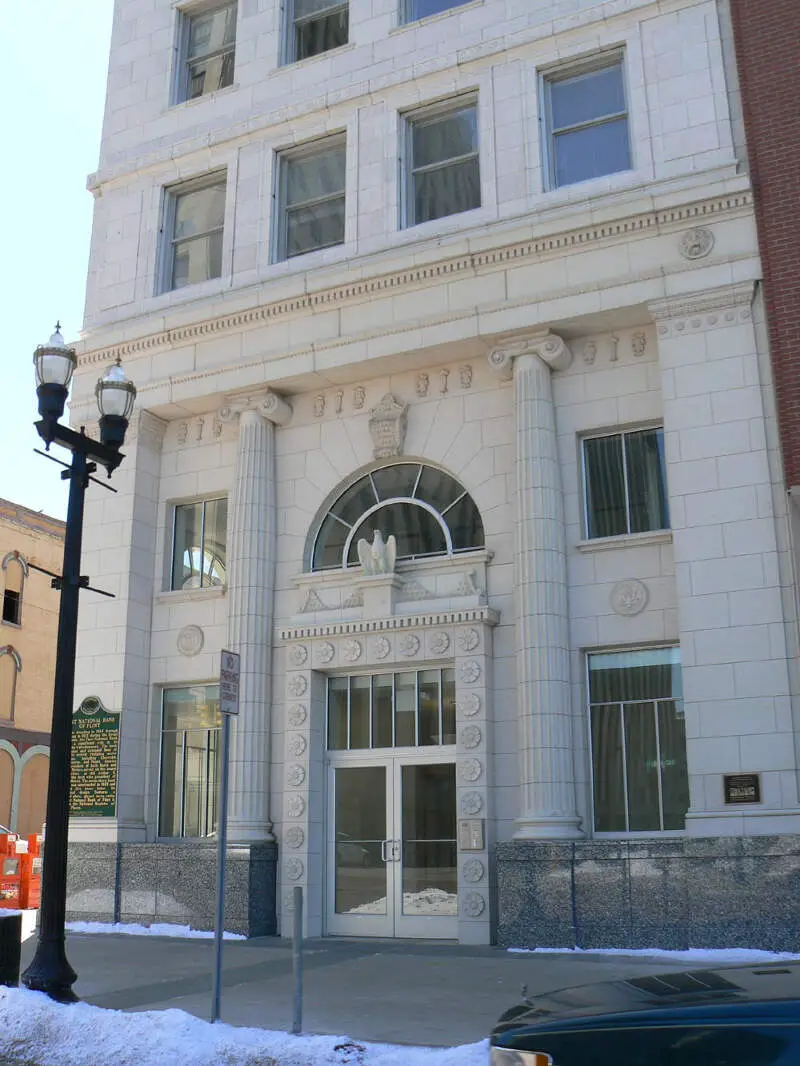 Source: Public domain
Flint needs some tough love.
Years ago, someone told me the sun never shines in Flint. That's not true, of course, but you can understand why she might say that when you analyze certain facts about Flint. Of the 145 cities considered in this ranking, Flint had the least to be proud of across the board.
Not only does Flint have Michigan's lowest home value rank, but it also had the 3rd and 14th highest rankings in unemployment and crime respectively. Statistics like that will certainly make the sun shine a bit dimmer, and it will win you are in contention for title of "Worst City in Michigan."
If you know anyone in Flint, tag them on Facebook and tell them you love them. They can probably use it right about now.
How we determined the worst places to live in Michigan for 2020
To figure out how bad a place is to live in, we only needed to know what kinds of things people like and then decide what cities have the least amount of those things.
We don't think it's a stretch to assume that people like the following things:
Good education
Lots of jobs
Low crime
Low poverty
Nice homes
High incomes
High population density (Lots of things to do)
Short work commutes
Health insurance
The data comes from the Census's most recent American Community Survey and from the FBI Uniform Crime Report.
We broke crime down into violent crime and property crime to give violent crime a larger weight -- if you did a simple calculation of all crimes per capita, property crimes are normally 7x more common and really bias that ranking.
Furthermore, only cities with at least 5,000 people were considered -- leaving 145 cities.
We then ranked each city from 1 to 145 for all the criteria with a #1 ranking being the worst for the particular criteria.
Next, we averaged the rankings into one "Worst Place To Live Score".
Finally, we ranked every city on the "Worst Place To Live Score" with the lowest score being the worst city in Michigan -- Highland Park. Read on for a detailed look at the 10 worst cities in Michigan. You can download the data here.
This list is a scientific analysis based on real data and is completely unbiased.
Wrapping Up The Worst In Michigan
If you're looking at areas in Michigan with the worst economic situations, where there's higher than average crime, and not a lot to do, this is an accurate list.
And in the end, Highland Park ranks as the worst city to live in Michigan for 2020.
If you're curious enough, here are the best cities to live in Michigan:
Huntington Woods (Pop. 6,340)
Berkley (Pop. 15,360)
Birmingham (Pop. 21,066)
For more Michigan reading, check out:
Where Are The Worst Places To Live In Michigan?
| Rank | City | Population |
| --- | --- | --- |
| 1 | Highland Park | 10,915 |
| 2 | Lapeer | 8,731 |
| 3 | River Rouge | 7,536 |
| 4 | Detroit | 677,155 |
| 5 | Benton Harbor | 9,920 |
| 6 | Ecorse | 9,372 |
| 7 | Dowagiac | 5,779 |
| 8 | Pontiac | 60,116 |
| 9 | Muskegon Heights | 10,735 |
| 10 | Flint | 97,161 |