This article is an opinion based on facts and is meant as infotainment. Don't freak out.
Swipe left for slideshow
I need to be brutally honest right from the get go and tell you Iowa is probably the most boring state in the entire country, and yes, I've considered North Dakota, New Hampshire and Montana. The only time most Americans even remember Iowa is part of the United States when they catch an airing of "The Music Man" on Turner Classic Movies.
Iowa's universities are known for absolutely one thing: winning national championships in wrestling. When your claim to fame is dominance in the most boring sport on the planet, you've officially ascended to the top of the boring pyramid. Honestly, I'd rather watch badminton players play golf.
With that in mind, using science, we've somehow managed to differentiate between Iowa's nauseatingly boring places and those that are only yawn inducing.
Atlantic
Clear Lake
Spencer
Johnston
Washington
Webster City
Clinton
Bettendorf
Charles City
Newton
How we determined the most boring places to live in Iowa
To figure out how boring a place is, we rely on a complex algorithm that factors in things we generally think make people exciting, and then we figure out which cities have the least number of those exciting people. Here are some of the things people tend to think of as making a city's population boring:
Population density (Lower is more boring)
Lots of Old People
Lots of REALLY Old People
Lots of Married People
Lots of People With Young Children
Then, our algorithm generates several lists of the cities that have plenty of residents with high rankings in all of these categories. After a crunching of the numbers, a list of all of the cities magically appears listing them from most boring to most exciting.
Read on below to learn more about the cities with the most boring residents in Iowa.
For this list, we used every Iowa city that qualified for our rankings based on having a population of at least 7,000 residents. This keeps us from prejudicing our rankings by including very small pockets of retired people.
This list is a scientific analysis based on real data and is completely unbiased.
1. Atlantic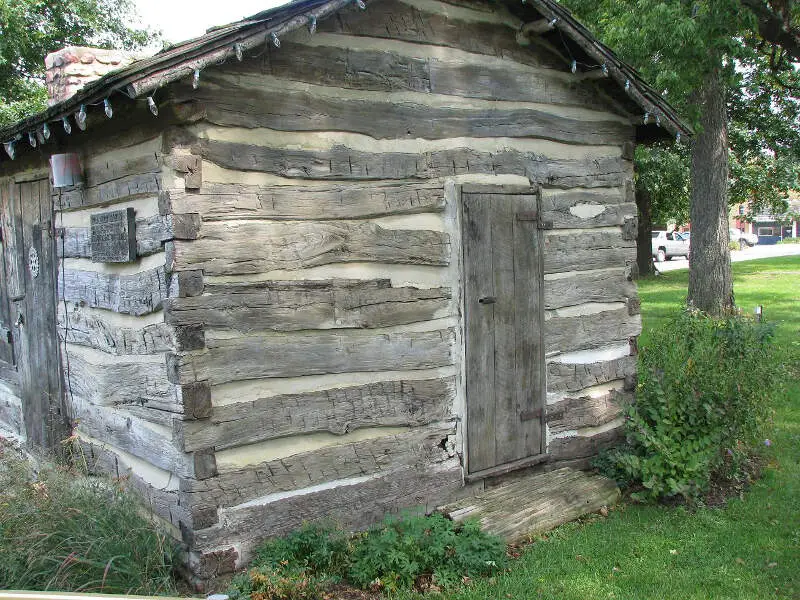 Population over 35: 58%
Homes with residents over 65: 41%
Married households: 57%
Average resident age: 43
Households with children: 28%
Atlantic is one of the smallest communities in Iowa to have its own daily newspaper, and heaven knows what sort of daily material is considered newsworthy in Iowa's most boring city.
To be fair, Fairfield is Iowa's oldest city, ranking first in average age. The dullness of Atlantic's residents has to do not only with the age of its population, but the degree to which they are spread across the landscape.
Atlantic's inhabitants rank 4th in average age, 5th in the percentage of the population over 35 years of age, and 3rd in the number of households containing people 65 or older.
Making matters worse, Atlantic has the 4th lowest population density in the state, which means that folks living there need to travel great distances just to bore each other.
2. Clear Lake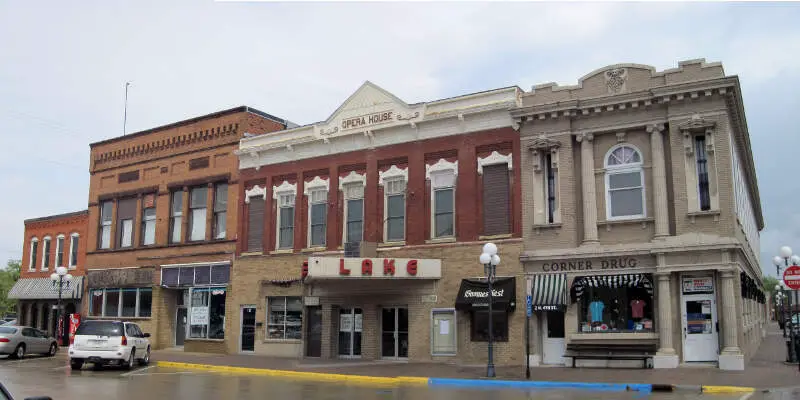 Population over 35: 58%
Homes with residents over 65: 41%
Married households: 56%
Average resident age: 43.5
Households with children: 25%
Clear Lake is appropriately named, because it seems like you have to swim across a lake to find your neighbors. That's because Clear Lake has the lowest population density in Iowa, making it a difficult place to find people to hang out with.
Of course, when you find people to hang out with in Clear Lake, you may end up hanging out in a bingo hall, because Clear Lake is home to the 3rd oldest residents in Iowa in terms of average age.
Sadly, Clear Lake doesn't even have any children to brighten the mood (or reduce the average resident age), because it ranks toward the bottom of the list for having households with kids.
3. Spencer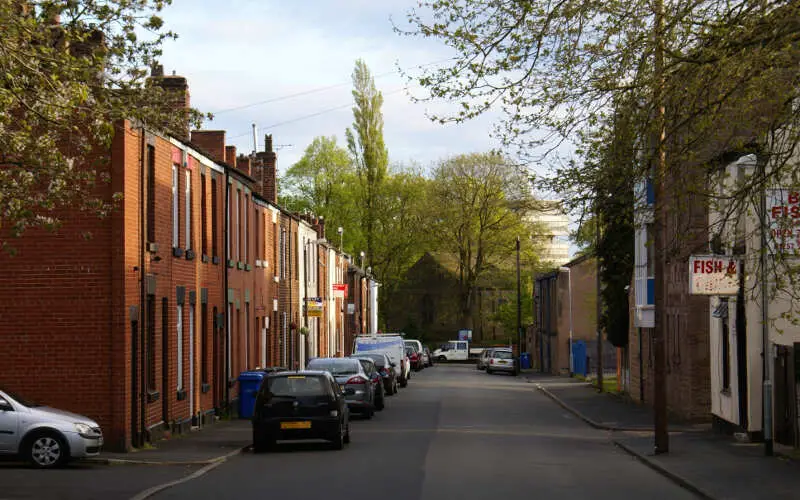 Source: Public Domain
Population over 35: 60%
Homes with residents over 65: 40%
Married households: 54%
Average resident age: 43.7
Households with children: 27%
I know what you're thinking: "Spencer has that big fair every year! It attracts hundreds of thousands of people every year! Spencer isn't boring!"
Slow down, Usain Bolt. That's why we come up with lists like this; to keep you from getting tricked.
Just because boring people host activities to attract exciting people to their cities, that doesn't make the boring people less boring. It only makes you a sucker for falling for their tricks.
Spencer has the 2nd oldest population in Iowa for qualifying cities, along with the 2nd highest population percentage over 35 years of age. And, no, they don't have very many kids, either.
4. Johnston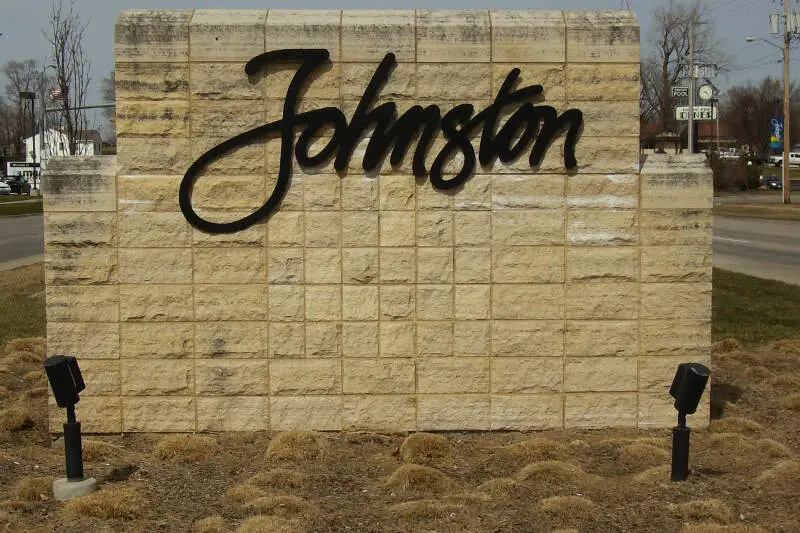 Population over 35: 53%
Homes with residents over 65: 28%
Married households: 63%
Average resident age: 38.1
Households with children: 43%
Johnston has experienced explosive growth over the last decade. In fact the only things overflowing more than Johnston's population numbers are the diapers in Johnston households.
That's right; I said diapers, because Johnston ranks 3rd in Iowa for its percentage of married households and first overall for its percentage of households with children.
Unfortunately, this also means Johnston likely ranks first in percentage of boring Facebook photos showing off the faces of children that only a mother could love (#mybabyisbetterthanyours). When your idea of a fun evening consists of seeing how many "likes" your fourth child's baby photos can get you, the excitement in your life is over with (#timetochangeanotherdiaper).
5. Washington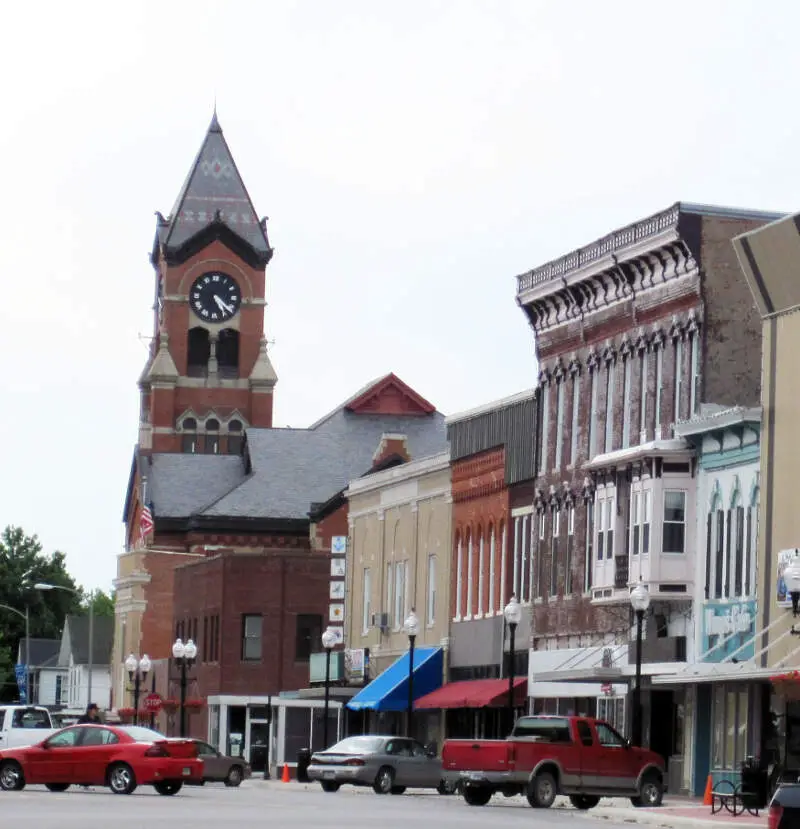 Population over 35: 57%
Homes with residents over 65: 43%
Married households: 53%
Average resident age: 41.8
Households with children: 30%
Washington is one of the oddest inclusions on this list. Yes, it has the 8th oldest overall population in Iowa, but nothing else really stands out that you might think would land it in the number five spot overall.
And then you see it: Even though Washington has the 12th highest population percentage over 35, it has the 2nd highest percentage of homes containing a resident over 65.
That is a really head scratching statistic, and I'm left to assume people in Washington just like moving their grandparents in to live with them. And if THAT doesn't scream "boring," I don't know what does.
6. Webster City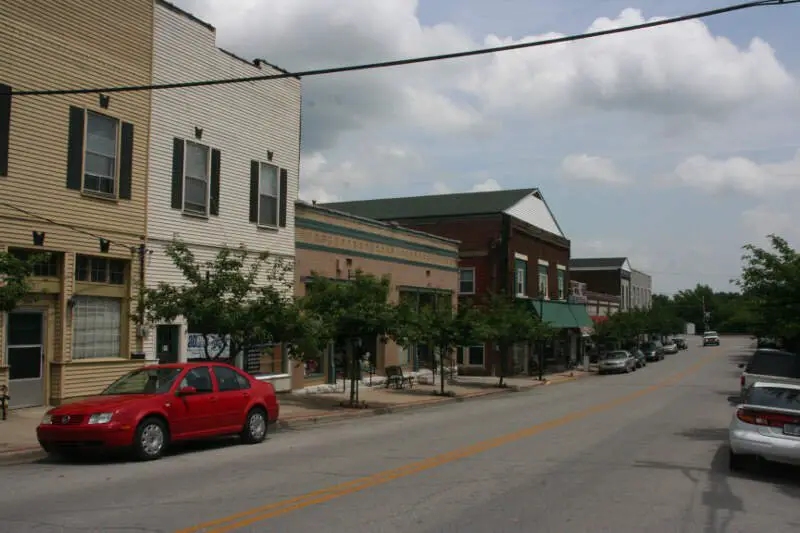 Source: Public Domain
Population over 35: 59%
Homes with residents over 65: 37%
Married households: 51%
Average resident age: 40.7
Households with children: 28%
Webster City has Iowa's 9th highest age average and its 4th highest population percentage over 35, all of which is made worse by having Iowa's 6th lowest population density.
If Webster City residents should be feeling inadequate about anything, it's how dull they are.
7. Clinton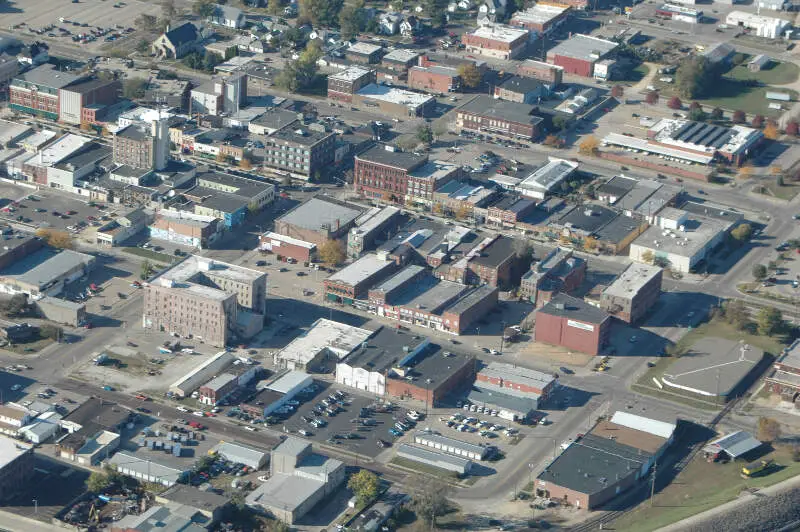 Population over 35: 56%
Homes with residents over 65: 40%
Married households: 48%
Average resident age: 40.4
Households with children: 29%
On the bright side, Clinton is not Atlantic. That's about all Clinton has going for it, because in terms of statistical readings, the two cities have a lot in common.
Clinton's population density issue is actually worse that Atlantic's; Clinton ranks 3rd in terms of low density. Aside from that, that only thing truly eye catching is Clinton's percentage of households containing senior citizens, which is 9th highest in Iowa.
Again, this just goes to show you how much population density can skew rankings. Even if Clinton's residents were exciting (don't worry; they're not), it takes too much effort to find another person in Clinton to share any excitement with.
8. Bettendorf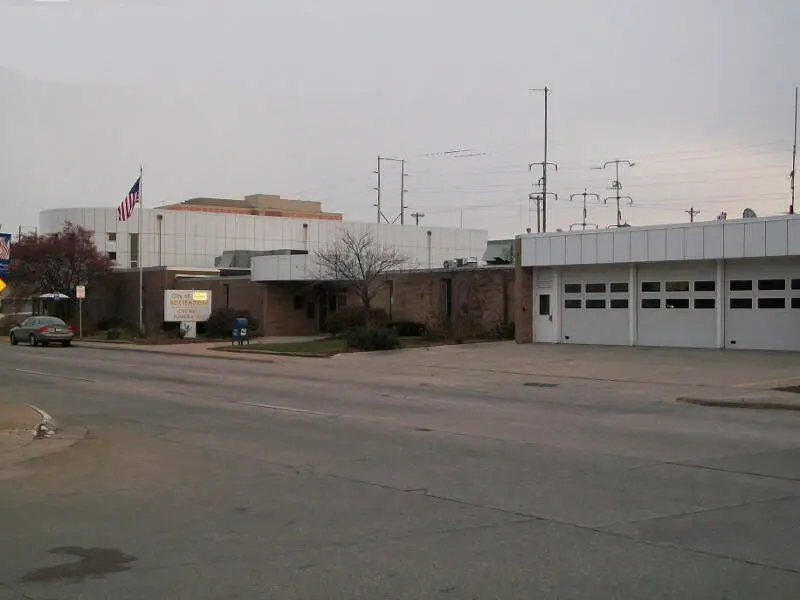 Population over 35: 58%
Homes with residents over 65: 37%
Married households: 60%
Average resident age: 40.6
Households with children: 32%
Bettendorf lies within the Quad Cities region, which I assume means that cities therein are four times as boring as regular cities.
Bettendorf ranks 7th in Iowa for the percentage of its population over 35, 9th in percentage of married households, and 11th for overall age rank.
We also can't overlook the fact that Bettendorf ranks first in the most-German-sounding-name category. This name is a telltale sign the city was founded by German immigrants, and the Midwest's German immigrants weren't exactly known for the way they spiced up the evening.
EVERYONE knows all the Midwest's hot spots have French or Native American names. Go ahead and name me a fun Midwestern city with a German sounding name. Right. I didn't think so.
9. Charles City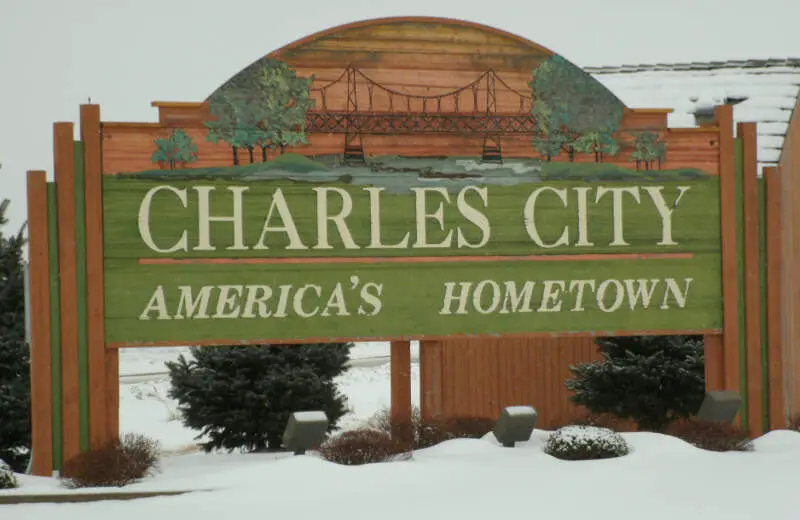 Population over 35: 58%
Homes with residents over 65: 42%
Married households: 48%
Average resident age: 41.9
Households with children: 27%
The word "tractor" was invented in Charles City. Tractors equate to farming, farming equates to boring, and boring equates to Charles City. My logic is infallible.
Even if my logic isn't rock solid, my numbers are. Charles City has the 8th highest percentage of residents over 35, the 7th highest average resident age, and the 4th highest percentage of households with an inhabitant over the age of 65.
Age rankings like those will make your city boring even if it invented the word "awesome."
10. Newton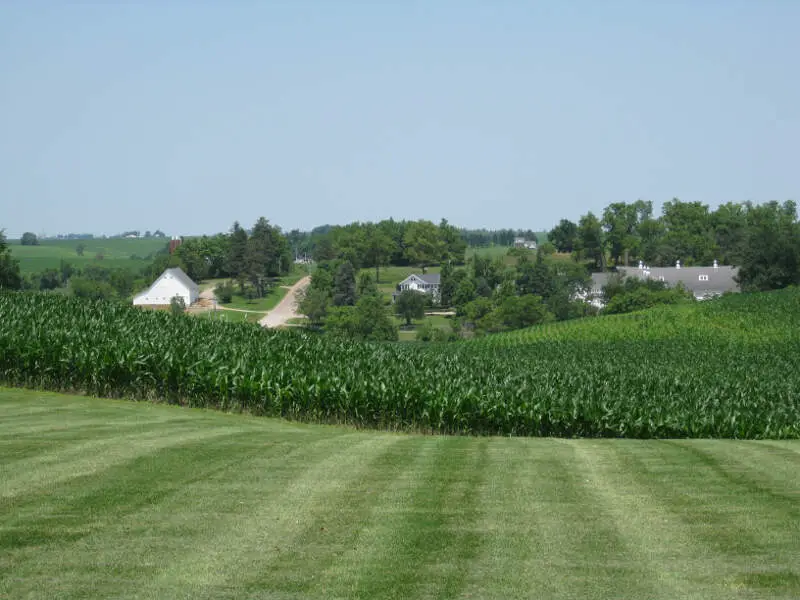 Population over 35: 59%
Homes with residents over 65: 39%
Married households: 47%
Average resident age: 43
Households with children: 28%
With a name like Newton, what else did you expect? To be on this list, right? Whether you're talking about a fig newton or Isaac Newton, it's just not a name that generates excitement.
You know what's as boring as washing machines? Newton's citizens.
The average age for Newtonians makes them the 5th oldest city in our rankings, and it has Iowa's 3rd highest percentage of residents over the age of 35.
Seriously, Newton's last big technological innovation involved Maytag washing machines. So, you know we're not exactly dealing with a technological dynamo.
Closing out the books on boring in Iowa
On a list like this, there are usually no winners, but since Iowa is undoubtedly the most boring state in the United States, the cities on this list are all top contenders for the title of "Most Boring City in the World." And THAT, my friends, is an accomplishment.