This article is an opinion based on facts and is meant as info-tainment. Don't freak out.
Swipe left for slideshow
Advertisement
[adrotate banner='4′]
There are lots of people who throw the term 'ghetto' around. But where is the actual ghetto in Illinois?
How do you decide if a place is ghetto or not? You ask the internet. According to the Urban Dictionary, a ghetto is defined as:
"urban; of or relating to (inner) city life" and "poor; of or relating to the poor life."
Using that criteria, it's not hard to scrape the internet, run some scientific data on where ghettos might exist in a state and then put out a list.
After analyzing all cities with a decent amount of people in them, we came up with this list as the most ghetto places in Illinois:
East St. Louis
Centreville
Ford Heights
Read on below to see where your town ranked.
For more Illinois reading, check out:
Advertisement
[adrotate banner='5′]
What ghetto criteria did we use?
In order to rank the most ghetto places in Illinois, we had to determine what criteria defines a ghetto city or neighborhood.
Since a ghetto is defined as a poor area, we used income levels, crime and education levels as a guide to determine where the most broke citizens of a state live.
Additionally, the staples of inner city life include cheap and discounted retail outlets.
We started by making a list of every place in Illinois with more than 2,500 people based on the 2013 American Community Survey. That left us with over 450 places in the Land of Lincoln.
We threw a lot of criteria at this one in order to get the best, most complete results possible. Using Yelp and Area Vibes, this is the criteria we used:
Household income levels
High school graduation rates
Number of convenience stores
Number of drug stores
Number of discount stores
Crime
Note: For the sake of getting reliable numbers, we counted places within a city's border, as well as within a short driving distance.
All of these results are listed in a per capita basis. Meaning number of stores per person in a state. Additionally, high school graduation rates are determined by looking at the total number of people who live in a city, not the current graduation rate of an area's high schools.
Advertisement
[adrotate banner='7′]
1. East St. Louis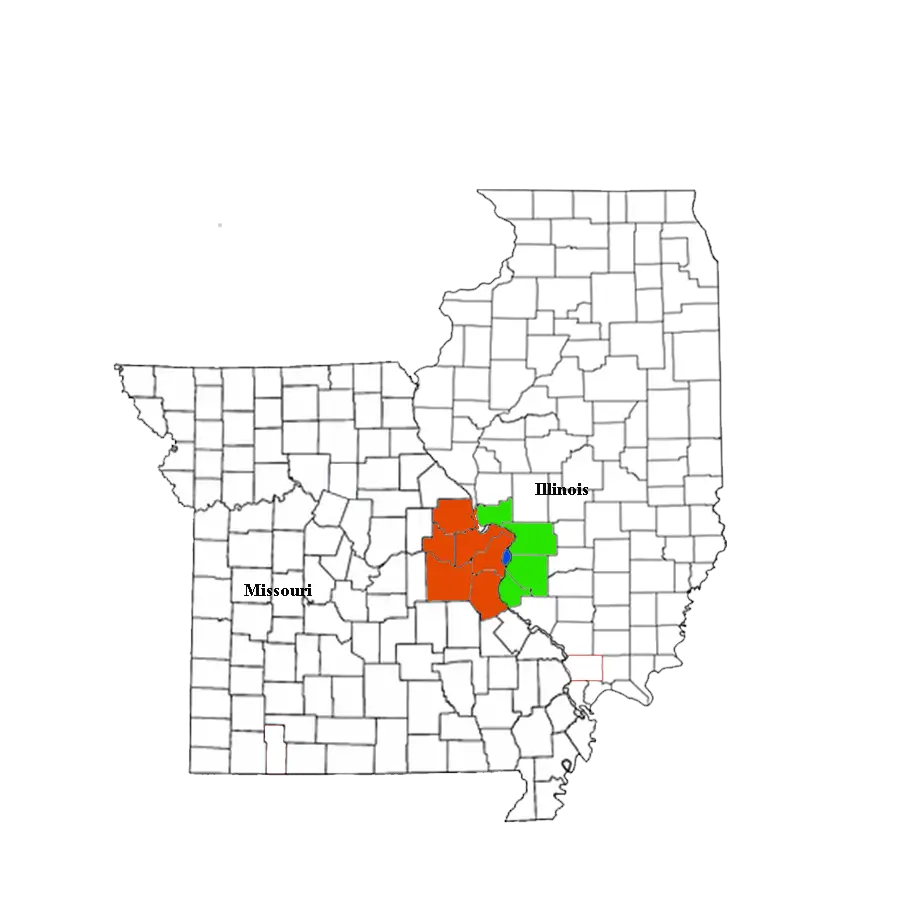 Income: $21,041
High school: 72%
Drug stores: 15th
There's no doubt that East St. Louis is the most ghetto city in Illinois when you look at the data. It would be hard for anyone in Illinois to doubt the validity of this assertation.
East St. Louis residents are the poorest of any city in the state. Most residents here earn far below the poverty line, and it's one of the more dangerous cities in the state as well.
And when more than a quarter of the city is a high school dropout, that's a sign of a real ghetto.
2. Chicago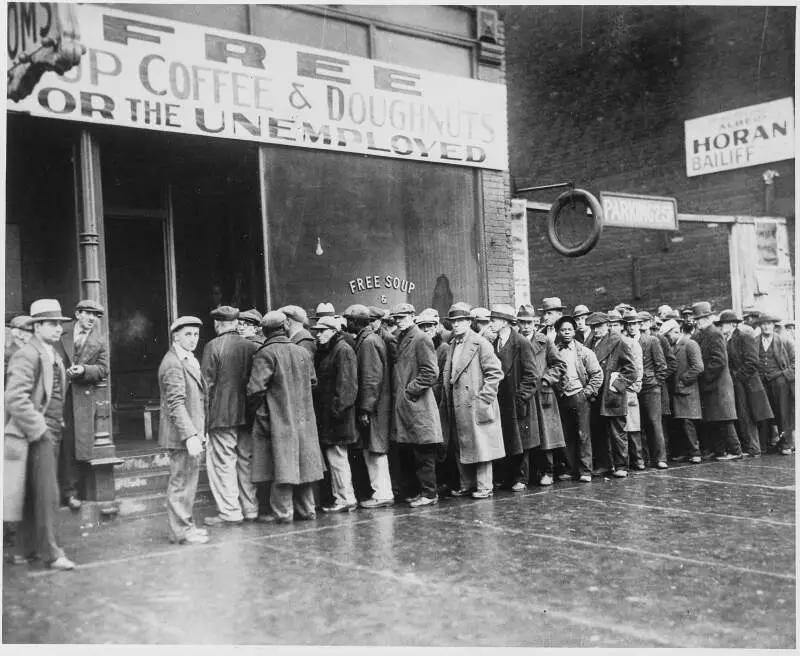 Income: $50,344
High school: 77%
Convenience stores: 17th most
Sure, parts of Chicago make it one of the best cities in the nation. But there are large swaths of Chicago that make it one of the worst cities in America, too.
Crime is really high here, which is a well known fact. And when you factor in staples of inner city life such as convenient stores and drug stores (which Chicago has a ton of), then the city of Chicago rises towards the top of the Illinois ghetto list.
3. Harvey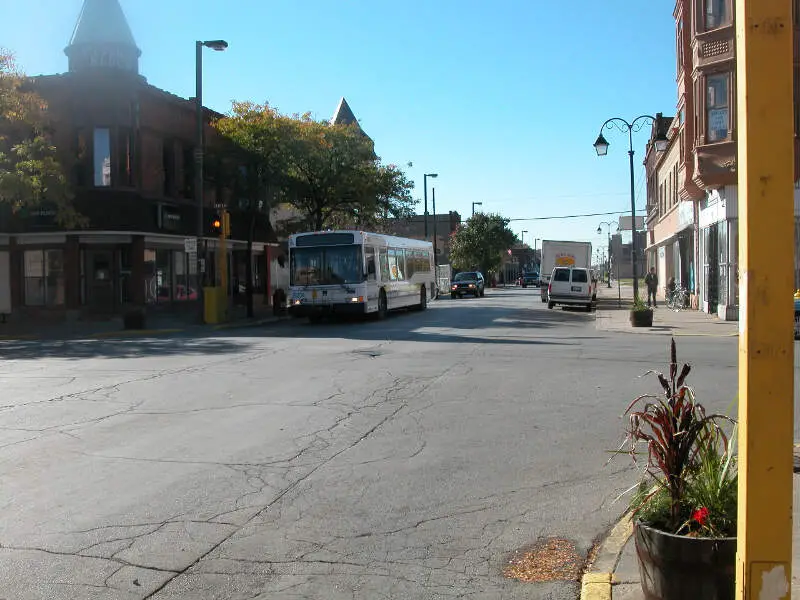 Income: $30,815
High school: 70%
Crime: Worst in the state
You may or may not be aware that Harvey is statistically, the most dangerous city in Illinois, according to FBI numbers, which take into account the number of violent and property crimes that happen here every year.
A half hour south of Chicago, you have a 1 in 62 chance of being raped, murdered or attacked for every year you spend in Harvey city limits. And the crime here hasn't improved in the last 3 years, either.
4. Robbins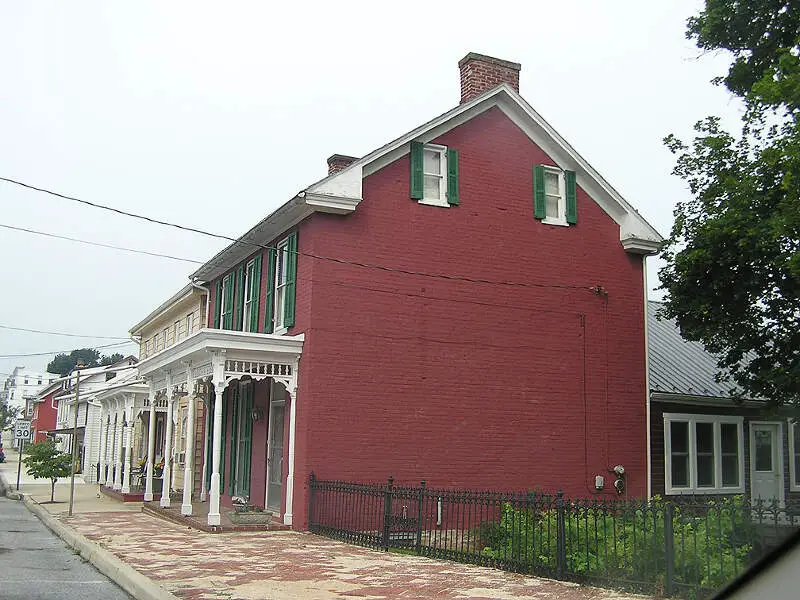 Source: Public Domain
Income: $31,110
High school: 74%
Drug stores: 39th
Robbins is a tiny village on the south side of Chicago. With only a population a tad over 5,000 people, it can be one of the rougher, poorer areas in the Windy City.
Not only are there a lot of dropouts in Robbins, it has a high concentration of drug stores (a staple of inner city life).
5. Hazel Crest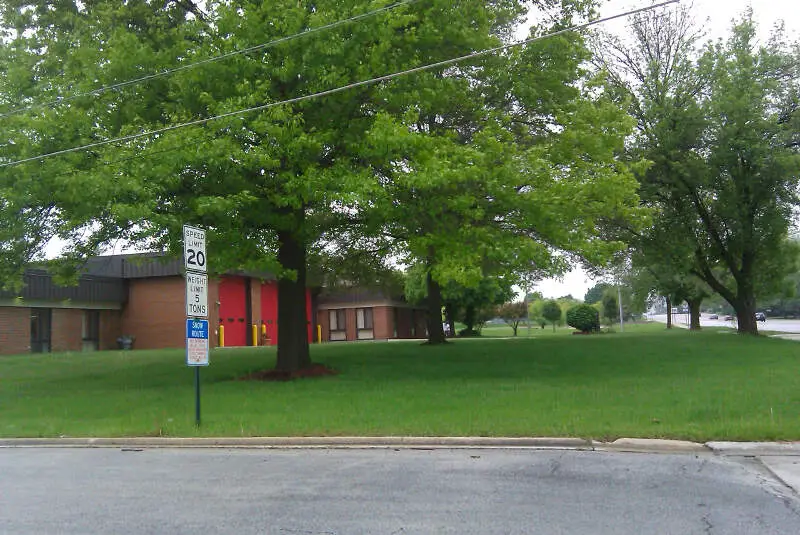 Income: $41,441
High school: 81%
Hazel Crest isn't a necessarily violent place, but when it comes to property crimes, you have to watch your back here. If you spent a year within Hazel Crest city limits, you'd have a 1 in 30 chance of being the victim of a property crime.
Hazel Crest is a village on the south side of Chicago with a population of 14,400. Twitter seemed to agree with us on this one:
"When did hazel crest become so ratchet n ghetto I was up by Popeyes in hazel crest it felt like I was in Harvey."
6. Maywood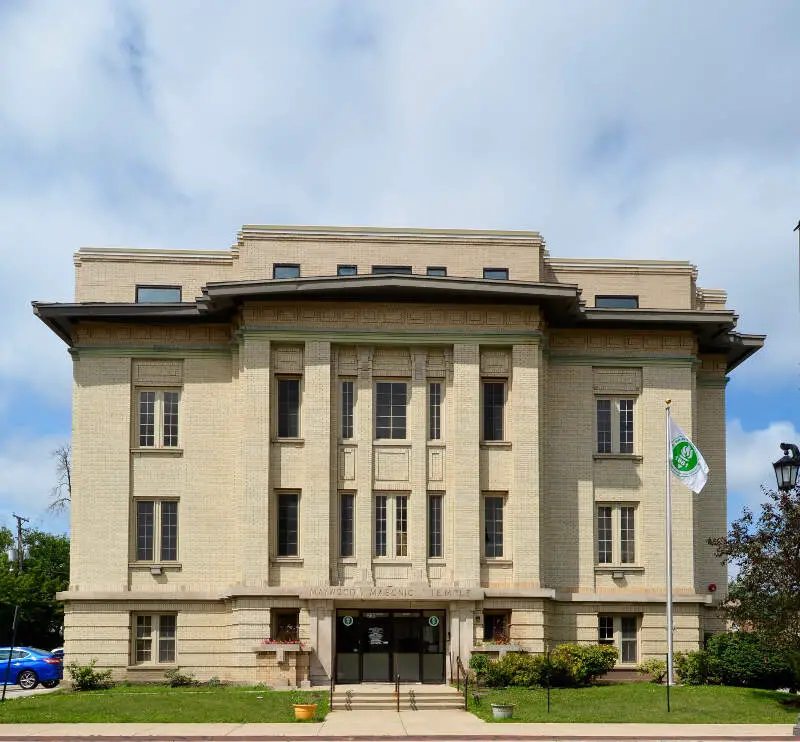 Income: $36,863
High school: 72%
Crime: 29th highest
The village of Maywood is another suburb of Chicago, on the city's west end. Here, you've got some of the poorest and least educated residents in the state.
Maywood saw 6 murders in 2013, and for a city of about 25,000, that's just insane. That means 1 in 4,000 people in Maywood was killed not too long ago. That's certainly a way to keep the population numbers down.
7. Centreville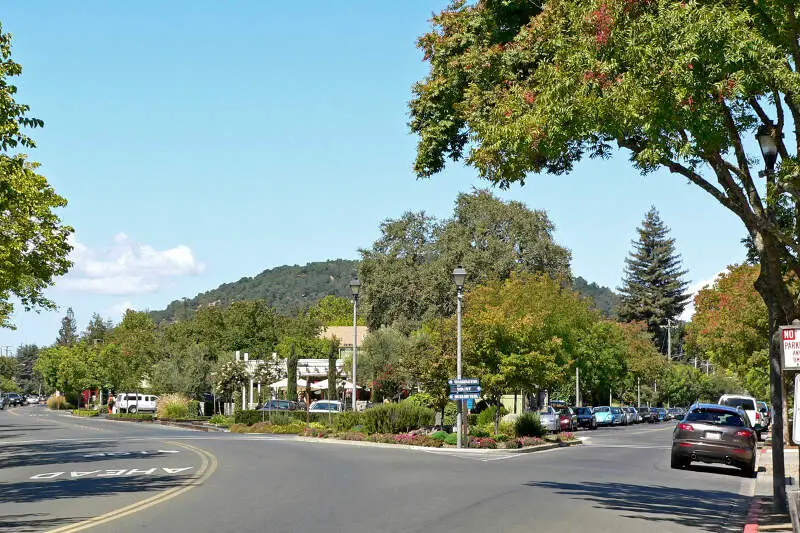 Source: Public Domain
Income: $62,313
High school: 70%
Centreville is a small city of about 5,300 (and shrinking by the week) just outside of East. St. Louis. While there is a portion of the city that isn't all that bad, according to the data, the dropout rate and number of convenient stores, drug stores and discount stores in the area make it a ghetto, by definition.
8. Sauk Village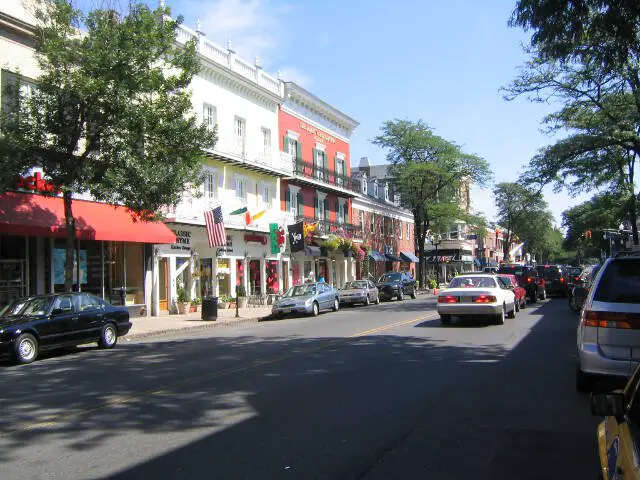 Source: Public Domain
Income: $44,977
Crime: 6th highest
High school: 80%
Sauk Village has seen quite a drop in its crime over the last three years, but still remains the 6th most dangerous place in Illinois. Internet forums have called Sauk Village a 'crime-ridden ghetto' and a 'slum'.
While those might be a little harsh, it appears as if the general public agrees with the data – Sauk Village is one of the more ghetto cities in the state of Illinois.
9. Ford Heights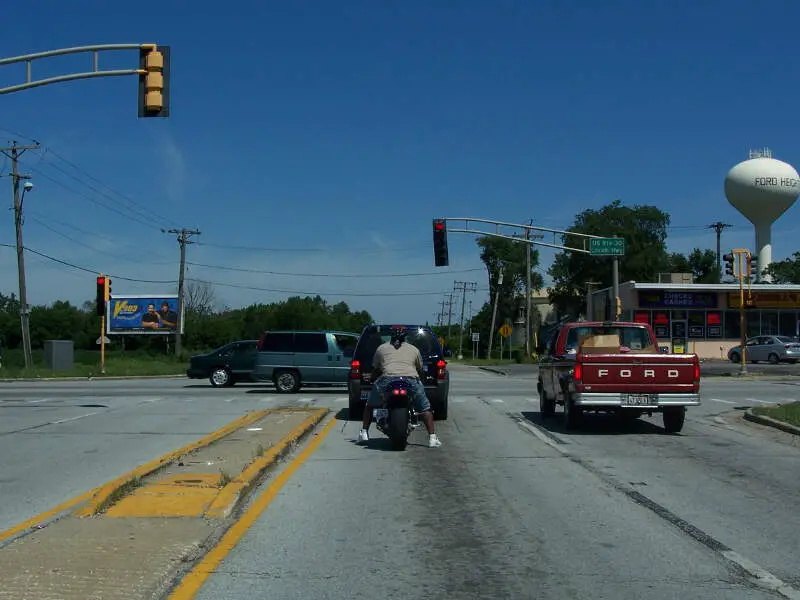 Income: $17,000
High school: 60%
Formerly called East Chicago Heights, this village of only 2,800 is one of the most concentrated ghettos in the state. Most residents here live in subsidized housing, and earn far below the poverty level.
This area is often viewed as one of Chicago's most impoverished suburbs, and at one point, was the poorest suburb in the country.
The population here has plummeted nearly 50% in the last 30 years.
10. Countryside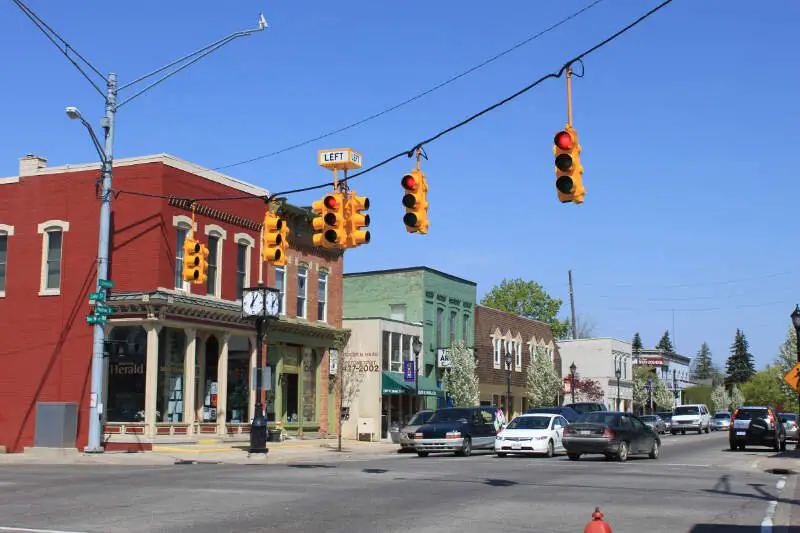 Source: Public Domain
Income: $32,897
High school: 81%
Crime: 10th highest
Countryside is a small city on the west side of Chicago. It's a very poor city, and there were a handful of murders here just a few years ago. Nearly 1 in 1,000 people here was killed in 2013.
It also has one of the highest concentrations of drug, discount and convenience stores in the state.
There You Have It
If you're measuring the locations in Illinois where there are a high number of poor and uneducated residents, and where there are a high number of discounted shopping stores, this is an accurate list.
Additionally, here are the least ghetto places in Illinois:
Campton Hills (Pop. 10,985)
Chatham (Pop. 11,807)
Lake In The Hills (Pop. 28,934)
Godfrey (Pop. 17,941)
Eureka (Pop. 5,341)
We also wrote about the drunkest cities in Illinois if you didn't happen to see it. Click here to read it.