This article is an opinion based on facts and is meant as info-tainment. Don't freak out.
Swipe left for slideshow
Advertisement
[adrotate banner='4′]
Is there anything really wrong with being called a Kansas redneck? Some have said Kansas is even more redneck than Alabama. In some places, it's spectacularly redneck.
Wait. What is a redneck anyways? Well, according to the official bible of literature, the Merriam-Webster Dictionary, a redneck is:
"A white person who lives in a small town or in the country especially in the southern U.S., who typically has a working-class job, and who is seen by others as being uneducated and having opinions and attitudes that are offensive."
Plus, we thought why not add in a few stereotypes? Cause, you know, rednecks like to hunt, fish, drink, smoke and shoot things. And shop at Walmart.
Using that criteria, it's not hard to scrape the internet, run some scientific data on where the most members of the Kansas redneck family tree most likely live.
Because, the data never lies, does it?
So, hold our beers and watch this. After analyzing all cities with a decent amount of people in them, we came up with this list as The Most Redneck Cities in Kansas:
Fort Scott
Many of these are the types of places where people have deer horns on their hoods and where people wear camo to church.
Read on below to see where your town ranked.
For more Kansas reading, check out:
Advertisement
[adrotate banner='5′]
What redneck criteria did we use?
In order to rank the most redneck cities in Kansas, we had to determine what criteria makes a redneck.
We threw a lot of criteria at this one in order to get the best, most complete results possible. Using Yelp and Google Maps, this is the criteria we used:
The dictionary definition categories
Small towns
Least amount of high school graduates
Lives in the south or midwest
And the stereotypical categories
Number of dive bars per city
Number of mobile home parks per capita
Number of tobacco stores per city
Number of places to get fishing gear
Number of guns and ammo stores per city
Walmarts, Golden Corrals, Bass Pro Shops, and Dollar Generals nearby
Note: For the sake of getting reliable numbers, we counted places within a city's border, as well as within a short driving distance.
Advertisement
[adrotate banner='7′]
1. Dodge City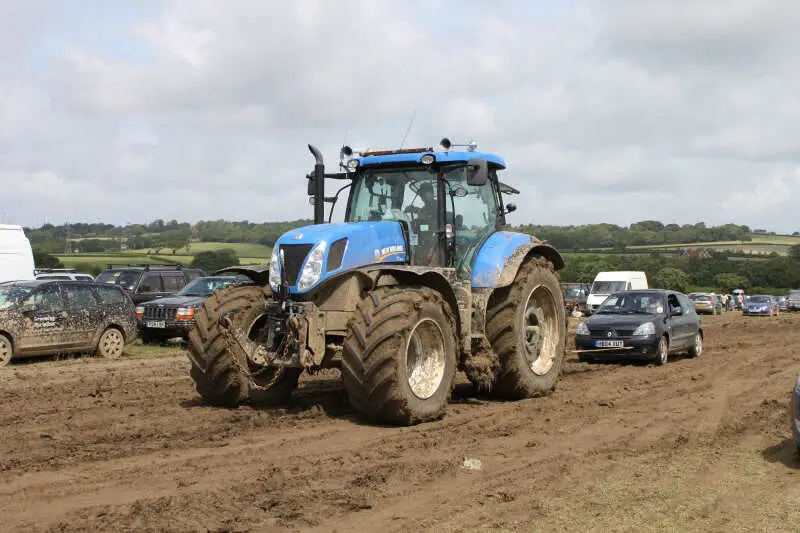 Cattleman's Lounge, Dodge City, KS. Google Maps
Population: 27,207
High school graduation rate: 63%
Bars per capita: 7th in Kansas
Mobile home parks per capita: 6th in the state
Whoo-whee, Dodge City! You have the official bragging rights as being named the most redneck city in the entire state of Kansas. You may now brag to your friends and share this endlessly on your Facebook walls.
First off, when you have a high school graduation rate of 63%, you know who was ditching class to run off and shoot guns and get stuck in the mud when their friends were learning about math.
Not that there's anything wrong with that.
There are a significantly higher number of mobile home parks in the area as well, and you they have 4 dollar stores all to their very own. Therefore, there's no excuse for showing up empty handed to a Dodge City barbecue.
2. Great Bend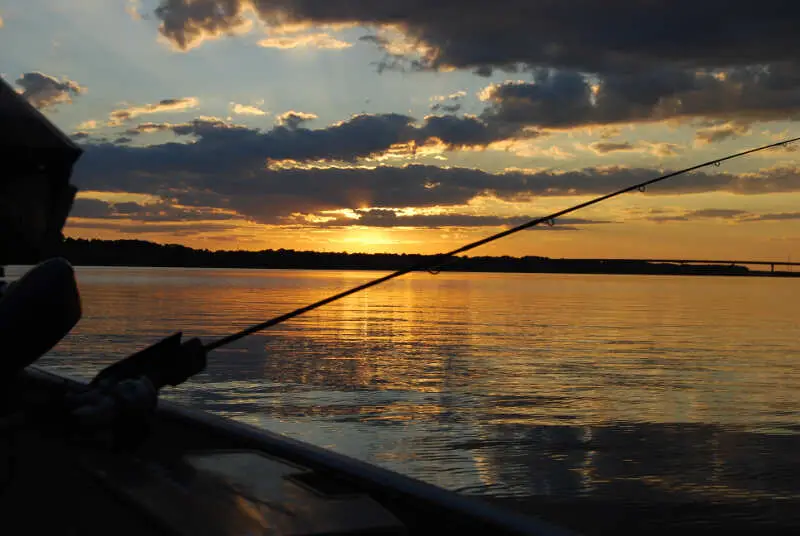 Charlie's Place, Great Bend, KS. Google Maps
Population: 15,877
High school graduation rate: 79%
Tobacco stores per capita: 5th in the state
Mobile home parks: 9th in Kansas
Not only do the numbers indicate there are rednecks all over the place in Great Bend, but the high school graduation rate is really low. Imagine if the Great Bend rednecks had ditched school as much as their peers over in Dodge City.
They could've won this thing.
The number of tobacco stores, which we refer to as the 'chew factor' is almost the highest in the state at a 5. And it's 91% white here.
Plus, there are a number of mobile home/trailer parks in the area. Nothing's more redneck than sitting around the trailer park, tossing back a case of Busch Light, firing off a few rounds into the bug zapper.
God Bless America.
3. Russell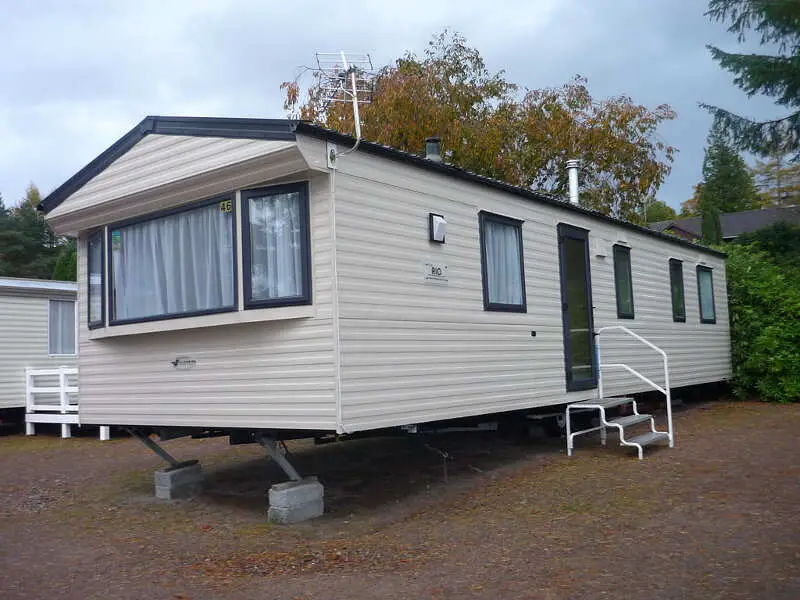 Waudby's Sports Bar & Grill, Russell, KS. Google Maps.
Population: 4,411
Gun stores per capita: 2nd in Kansas
Fishing/bait shops per capita: 3rd in Kansas
Dollar stores per capita: 5th
Well, you ain't runnin out of ammo, bait or cheap groceries here in Russell, for sure. They have almost more gun stores, bait shops and dollar stores in the state, per capita here. In fact, a redneck wouldn't even have to leave Russell their entire lives.
Perhaps many don't.
It's 97% white in Russell, which is located right along I-70 in the middle of the state. Nearby is Wilson Lake, which has some great areas to pull some great crappie out of.
No wonder why so many rednecks live here.
4. Fort Scott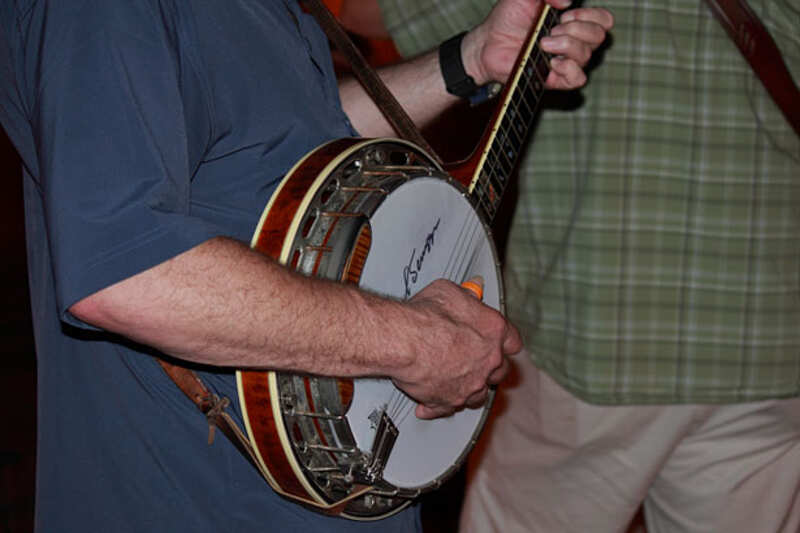 Dollar General, Fort Scott, KS. Google Maps
Population: 8,045
High school graduation rate: 79%
Walmart rank: 7th in Kansas
Chew factor: 6
Fort Scott is 88% white, and pretty blue collar. But, forget the data for a sec and listen to what Twitter has to say about Fort Scott:
"I'm positive that more than 50% of Fort Scott Kansas is toothless rednecks"
"Fort Scott Kansas: Redneck zombies"
"To anyone who thinks there are a ton of rednecks in Fort Scott, come to Wichita, it'll blow your mind."
Wichita didn't make this list, but it sounds like it should've.
5. Arkansas City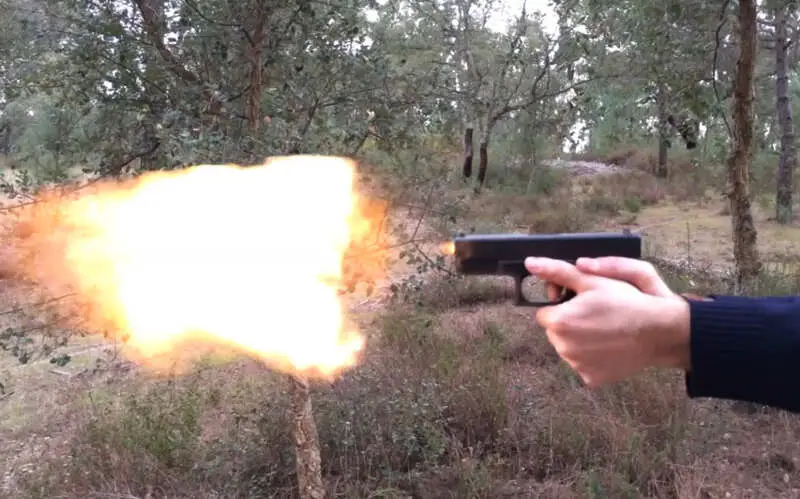 KC's Whiskey Barrell, Arkansas City, KS. Google Maps
Population: 12,350
High school graduation rate: 75%
Guns and ammo per capita: 12th in Kansas
Bars per capita:11th in the state
Arkansas City is right on the banks of the Arkansas and Walnut Rivers.
Here's a typical day for a redneck here. Wake up at 10 am and chug a few Old Milwaukees. Then, you fire up the Chevy or Ford, drive down to the river, and pluck a few catfish out with your bare hands. Then, drive over to Walmart, walk in barefoot and get some bread crumbs to fry them up in.
No wonder the graduation rate is so low here. Too many distractions.
6. Goodland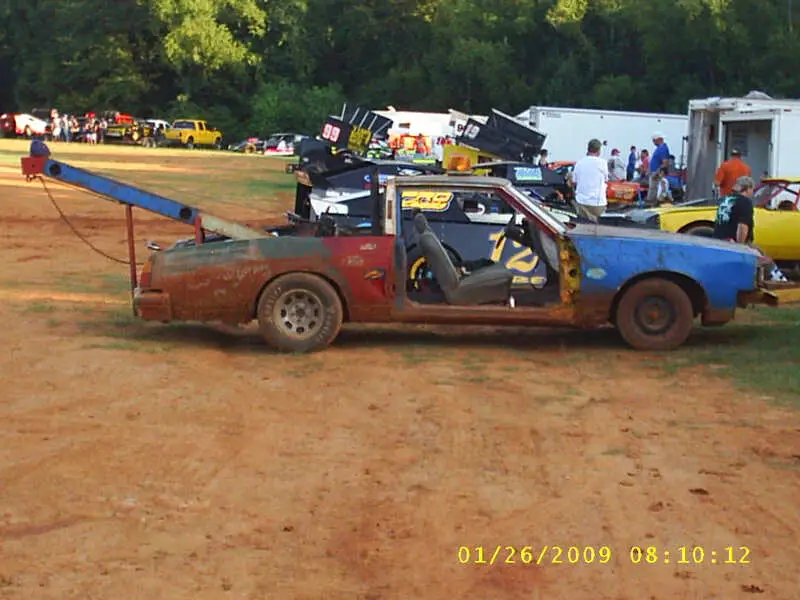 Crazy R's Bar and Grill, Goodland, KS. Google Maps
Population: 4,492
Bars per capita: 1st in Kansas
Fishing/bait shops per capita: 5th in the state
Chew factor: 2
Little ol' Goodland has it made if you're a redneck. For a tiny town, you have a few bars, plenty of places to get your chew, a Walmart, and a Dollar General. And, it's 92% white.
In fact, this little town near the Colorado border might just be the best kept redneck secret up until now. Go forth and prosper, future rednecks of Kansas!
7. Emporia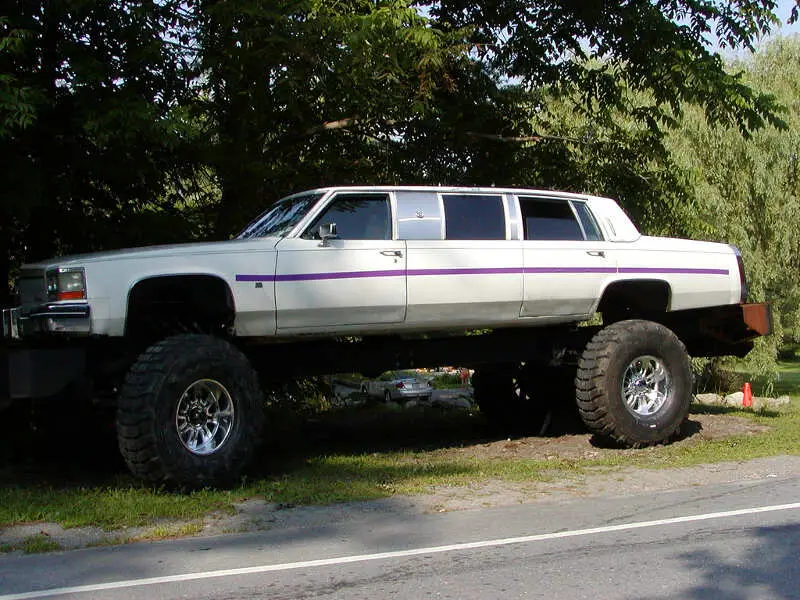 Ozzys Get N Go Liquor, Emporia, KS. Google Maps
Population: 25,245
High school graduation rate: 77%
Chew factor: 10th in Kansas
Fishing/bait shop rank: 11th
The data indicates that Emporia is simply crawling with rednecks. It's very white, and very blue collar. Of course, they don't open up tobacco stores and bait shops in places where they won't have lots of customers.
There are lots of places for rednecks to fish here. It's located smack dab between the Neosho and Cottonwood Rivers, where you might see rednecks lined up every morning to get their supper. And nearby is the Tallgrass Prairie National Preserve, where hunting is prohibited.
But when did a 'No Hunting' sign ever stop a determined redneck?
8. Garden City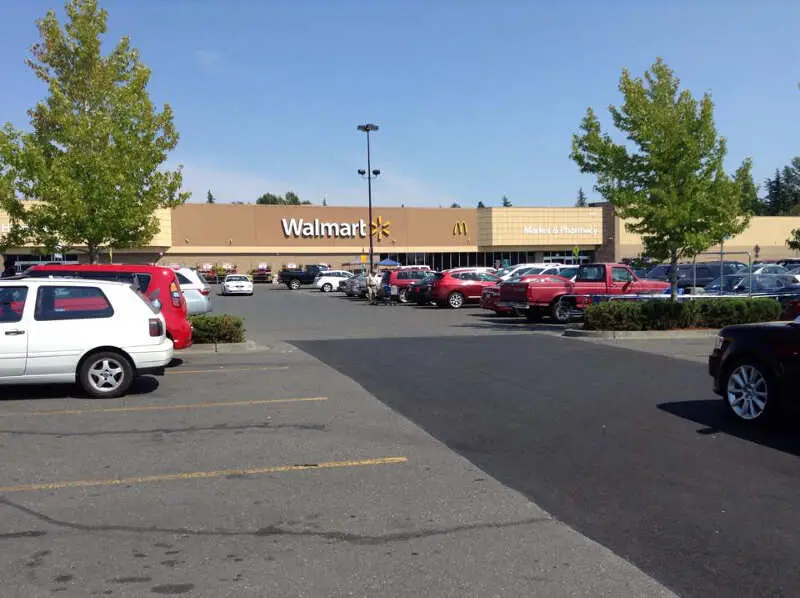 Traders Pawn Shop and Armory, Garden City, KS. Google Maps
Population: 26,506
High school graduation rate: 64%
Chew factor: 10th
Fishing/bait shops per capita: 9th in the state
When you have a mostly white town in Kansas, where 1 out of 3 people didn't finish high school, you know it's gonna be pretty necky. And that's the case for Garden City. In fact, there are only two other places in the state where rednecks ditched class more often.
You can see why. There are too many distractions in Garden City. There are plenty of bars, dollar stores, a Dress For Less, and nearby is the Sandsage Bison Range. No shooting at the bison, Garden City necks. They are protected.
9. Ulysses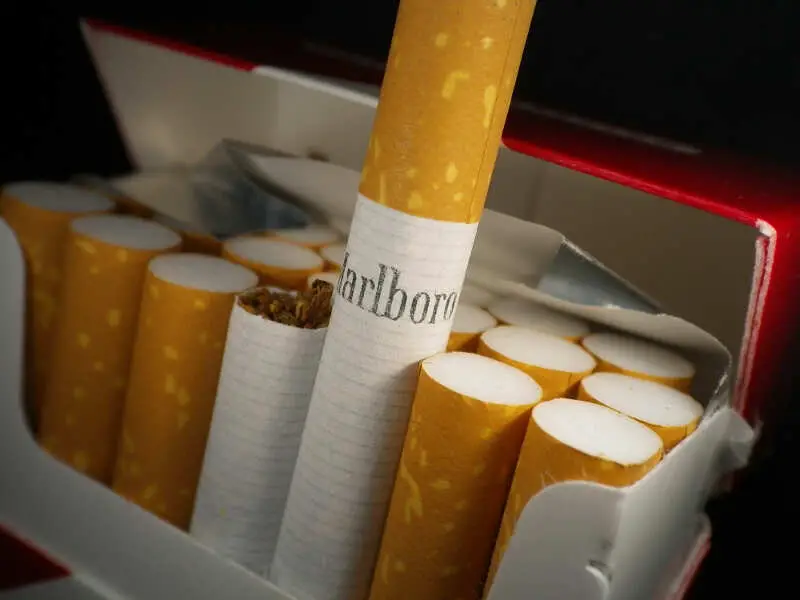 Iron Horse Bar, Ulysses, KS. Google Maps
Population: 6,007
High school graduation rate: 72%
Fishing rank: 4th in the state
Mobile home parks per capita: 5th
Yes, we're aware that Ulysses is 20% hispanic. But what we're also aware of it the sheer number of rednecky things to do here, and the fact that it has the potential to become a real redneck mob at some point.
Think about it – lots of people didn't graduate high school, there's plenty of fishing, and there are several mobile home parks in the area. Which means the rednecks in Ulysses have been holding out on you guys. True rednecks share the love.
If you know a redneck in Ulysses, it's probably time you visited again. They'll have the catfish fryer warm and ready for you.
10. Chanute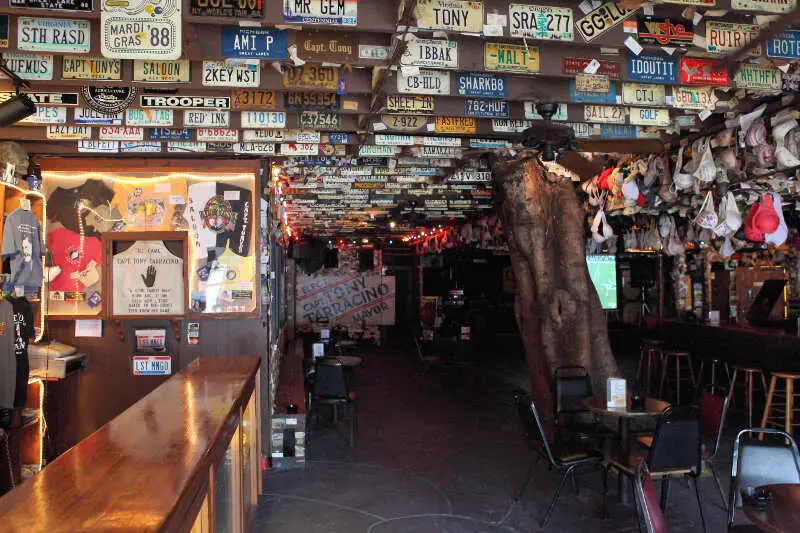 Chanute's Walmart. Google Maps
Population: 9,138
High school graduation rate: 77%
Chew factor: 12
Dollar store rank: 12th in the state
It might as well be 100% white in Chanute. Seriously, has anyone who lives there seen anyone but a white person in this town?
Chanute is one city on a long path of redneck row that is Route 169, heading south from Olathe to the Oklahoma border. It's very necky out here, and you can imagine what goes on out in the sticks when no one is looking.
Wait. Rednecks don't care when someone is looking. They do whatever they want, regardless.
That's why we love them. Most of the time.
There You Have It
According to the official dictionary definition of a redneck, and based on stereotypes that the internet says are true, using science to determine the most redneck cities in a state can't be too far off. If you're analyzing smaller cities in Kansas with blue collar workers, where people have lots of options for drinking, fishing, hunting and Walmarting, this is an accurate list.
If you're curious enough, here are the least redneck places in Kansas (if that's even possible):
Bel Aire (Pop. 6,747)
Hesston (Pop. 3,675)
Fort Riley (Pop. 8,277)
Mission Hills (Pop. 3,532)
Roeland Park (Pop. 6,797)
We also wrote a story on the worst places to live in Kansas if you haven't seen it yet. Click here to read it.