Editor's Note: This article is an opinion based on facts and is meant as infotainment. Don't freak out we updated this article for 2020. This is our sixth time ranking the worst places to live in Arkansas.
Swipe left for slideshow. Article continues below.
Article Table Of Contents
(Skip to section)
Arkansas is known as the "Natural State", and it's often easy to see why: there's an absolute abundance of natural scenic beauty, clear lakes and streams, and fascinating wildlife.
But, unfortunately, there are some cities and towns that are better places to live in Arkansas than others. Using scientific data, we've compiled a list of the worst places to live in Arkansas.
These are the places you don't want to end up for reasons like high crime and unemployment rates, along with lack of access to quality education.
Here is the worst of the worst in Arkansas:
The 10 Worst Places To Live In Arkansas For 2020
What? Where are these places you wonder? And before you get all riled up and say we're picking on small town America, that's not the case.
We understand there's a lot of good in every place.
However, according to data (which doesn't measure things like beauty and 'friendly people'), there are far better options in the state for making a place home. And the worst place to live in Arkansas? That would be West Memphis.
Read on below to see how we crunched the numbers and see how your city fared in 2020.
If you're looking for something more national, check out the worst cities in America or the worst states in America.
For more Arkansas reading, check out:
The 10 Worst Places To Live In Arkansas For 2020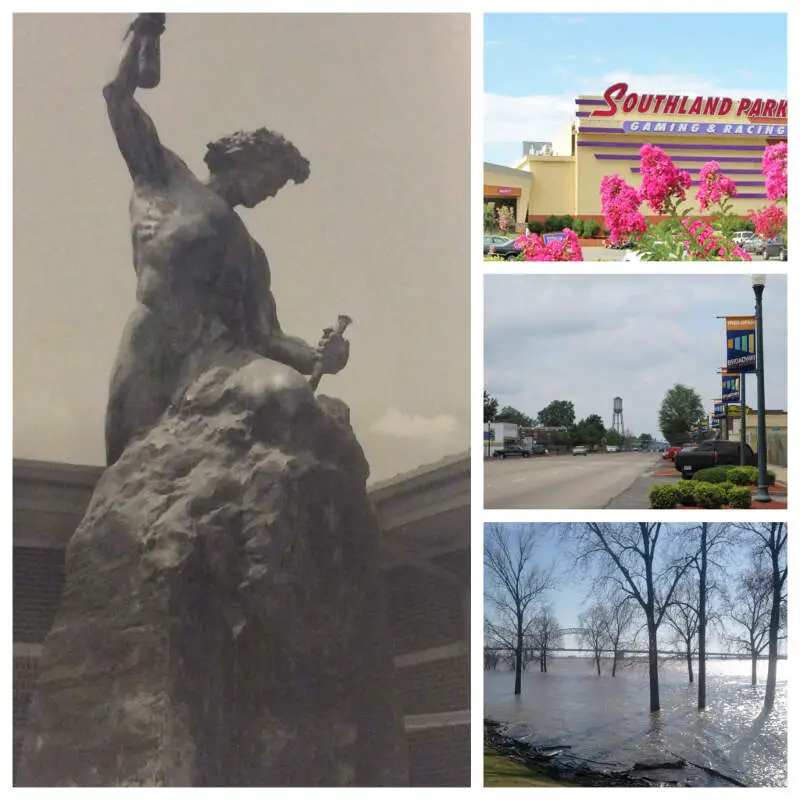 West Memphis ranks 1st in worst places to live in Arkansas for several obvious reasons: it has the 3rd highest crime rate in all of Arkansas, and the unemployment rate is the 5th worst in the state.
While there is a higher median income, the heavy crime rates and high unemployment rates make West Memphis one of the worst places to live.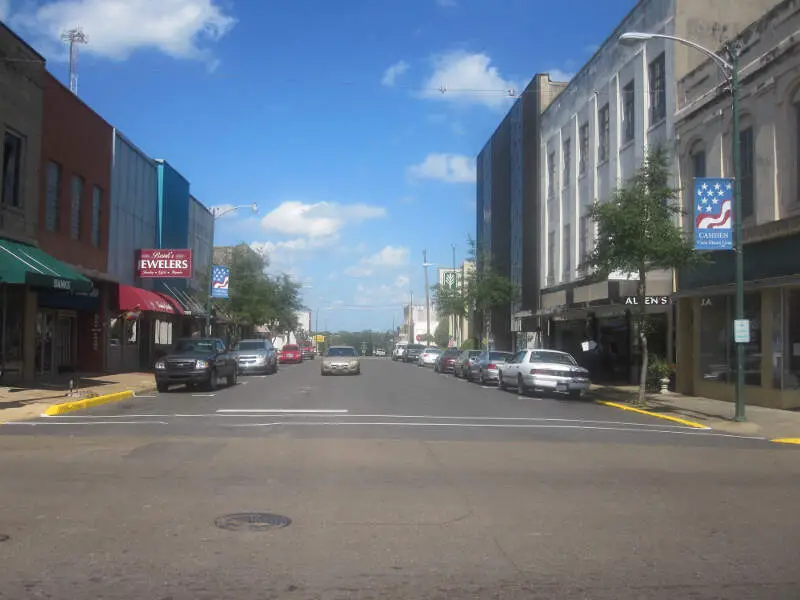 Camden has some of the same issues that the cities above have. The crime is statistically the 13th-highest in the state of Arkansas. And residents earn far less than it takes to live a normal life. The unemployment rank is also higher than almost every other city in the state at 7.0%.
Additionally, 31.4% of the population lives below the poverty line.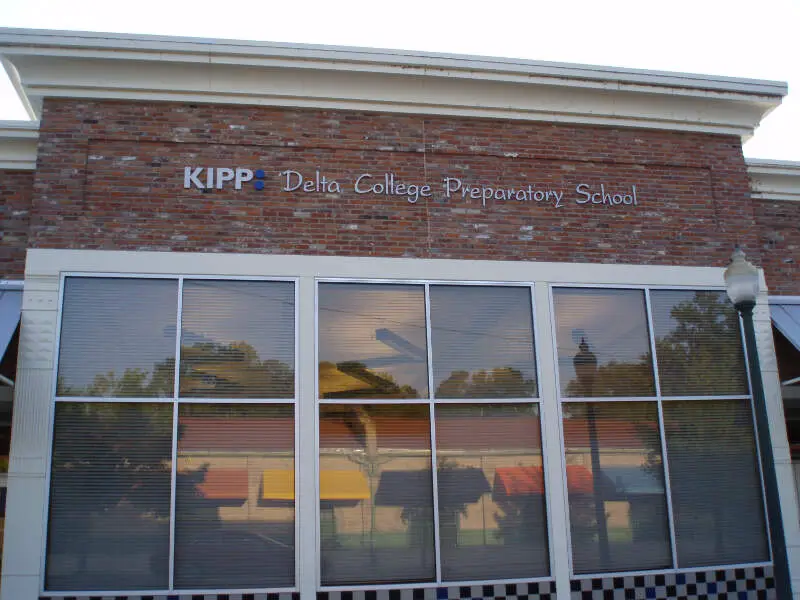 Source: Public domain
It's true that the unemployment rate in Helena-West Helena is even worse than Osceola. Additionally, the media income is substantially lower than Osceola as well.
However, Helena-West Helena has a slightly lower crime rate than many other cities on this list, causing it to be a slightly safer (and better!) place to live.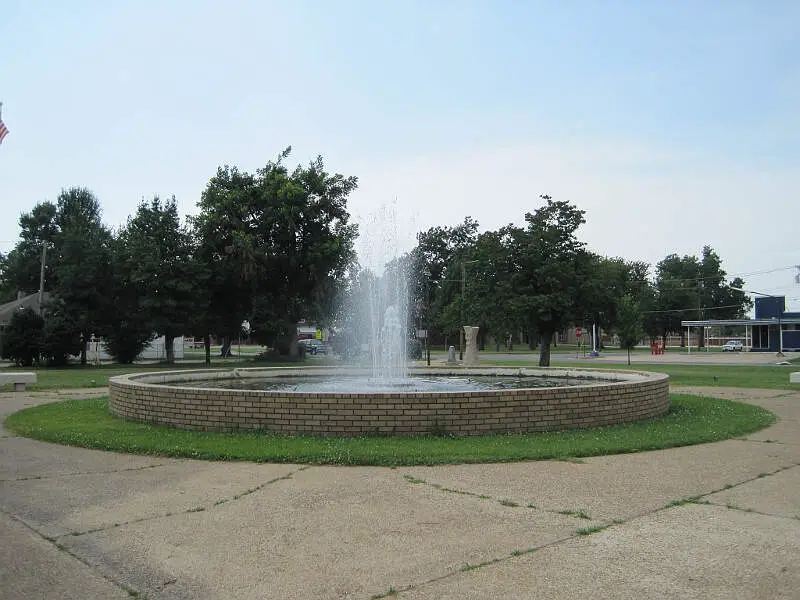 Blytheville, AR needs a big hug right now. The unemployment rate here is 10.2%, the median income is just above the poverty line, and the crime is the 5th highest in the state. You have a 1 in 17.1 chance of being robbed here every year.
You could find a much better place to call home.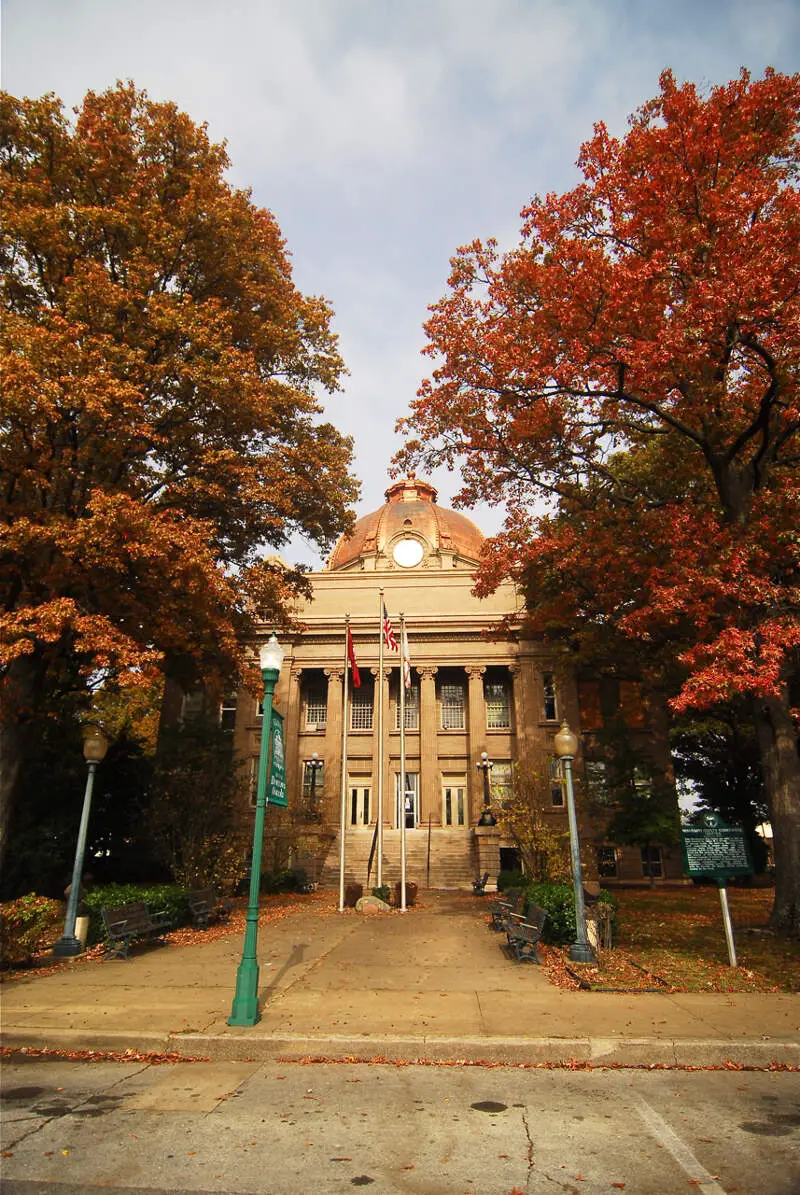 While the median household income in Osceola is higher than other towns on this list, causing it to be lower down on the list of "worst cities", Osceola still has the 3rd worst unemployment rate in the state, as well as the 7th worst crime index.
Therefore, though the average Osceola household brings in a higher income, there are fewer people working here than in other cities across the state. It doesn't help that everyone has to be constantly worried about crime, either.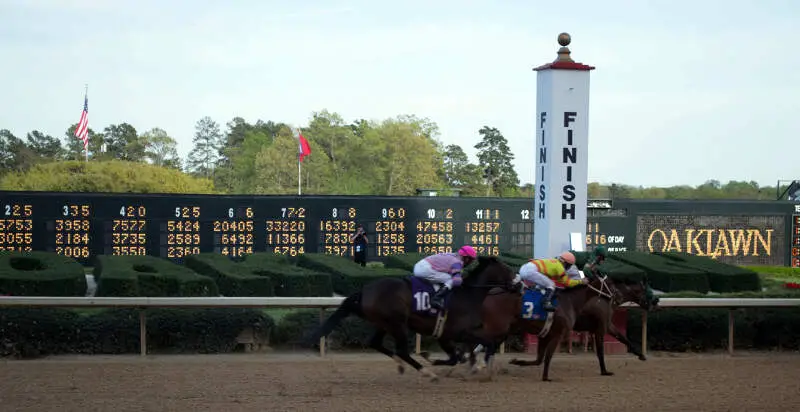 Hot Springs is another place in the Natural State that has some real eye-opening numbers. The unemployment rate in Hot Springs is a staggering 9.0%, but at least those who have jobs earn a modest salary ($34,120 a year). Homes are actually priced respectfully at $117,200, but still far lower than the state average.
Crime in Hot Springs is bad, but not horrible.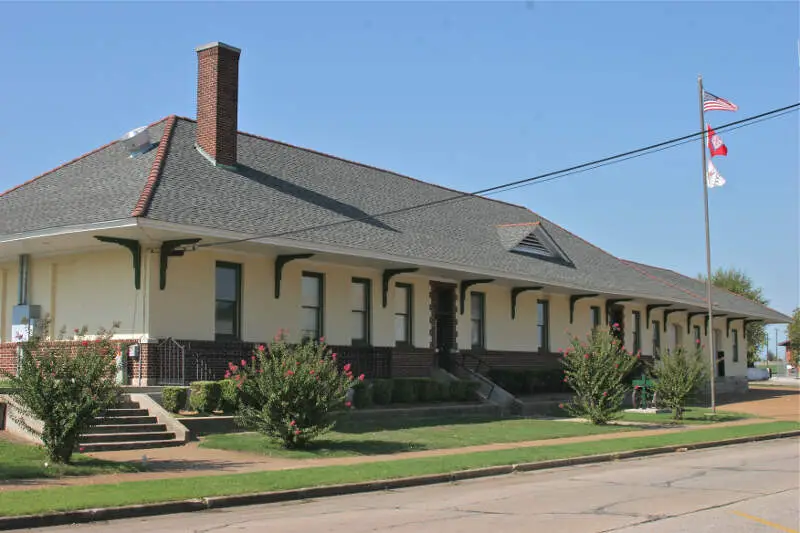 Newport is at the top of the list for worst places to live in Arkansas. It has the 12th worst crime index in the state, the unemployment rate is exceptionally high, and the median income is one of the lowest in the state.
Additionally, 30.1% of the population lives below the poverty line.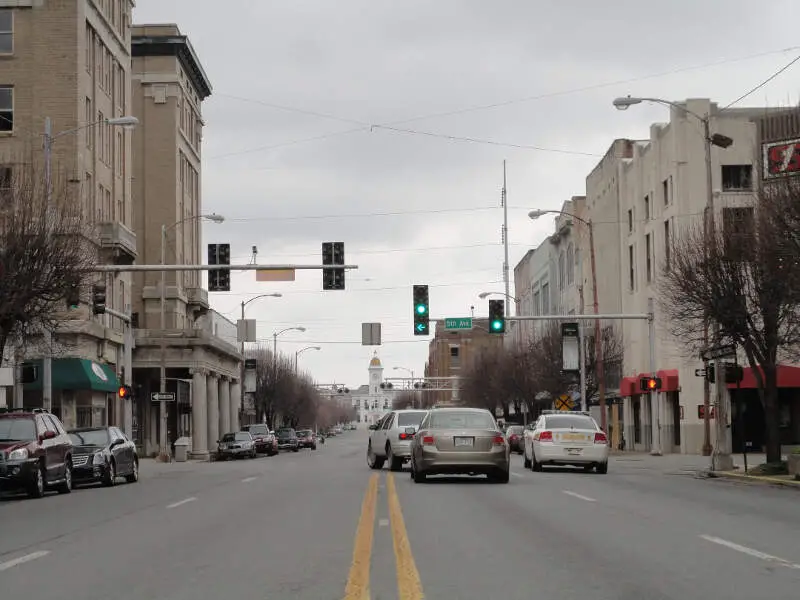 There are some bad places to live and some really, really bad places to live. According to the data, Pine Bluff is one of the worst places you can live in Arkansas. And quite possibly, one of the worst places you can live in, period. Let's see why.
We're not economists, but when you have a 13.0% unemployment rate for a city of 43,840 people, that's a sign that things aren't just bad. They are downright depressing.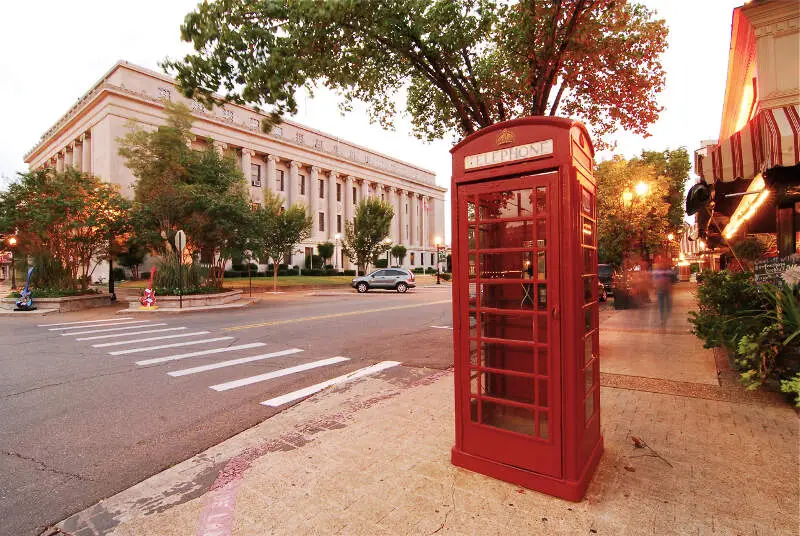 Now we can get to some actual cities that might have some normal numbers. In this case, El Dorado ranks high mainly due to the low economic numbers. Homes are the 18th cheapest in the state here at $89,600. Say what you want about low cost of living. What the data says is that cheaper homes means less demand. And there isn't a lot of demand to live in El Dorado.
The median income levels here are the 33rd lowest in the state of Arkansas, at $42,411. Crime is above average, but not horrible like some of the cities we'll talk about in a minute. And almost 8.9% of people in El Dorado were without jobs according to the latest numbers.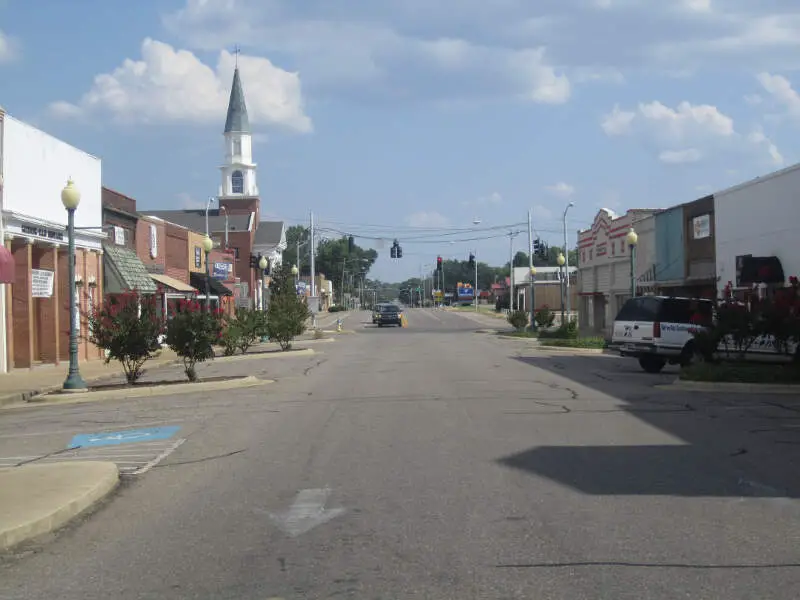 Here in Hope, you have some of the highest crime and the highest unemployment rates in Arkansas. That's not a good combination.
Located in Hempstead County, you have a 1 in 25.1 chance of being the victim of a property crime when inside Hope city limits every year. Some of those crimes might be due to the relatively high unemployment rate (6.2%). That's good for the 25th highest unemployment rate in Arkansas.
How we determined the worst places to live in Arkansas for 2020
To figure out how bad a place is to live in, we only needed to know what kinds of things people like and then decide what cities have the least amount of those things.
We don't think it's a stretch to assume that people like the following things:
Good education
Lots of jobs
Low crime
Low poverty
Nice homes
High incomes
High population density (Lots of things to do)
Short work commutes
Health insurance
The data comes from the Census's most recent American Community Survey and from the FBI Uniform Crime Report.
We broke crime down into violent crime and property crime to give violent crime a larger weight -- if you did a simple calculation of all crimes per capita, property crimes are normally 7x more common and really bias that ranking.
Furthermore, only cities with at least 5,000 people were considered -- leaving 62 cities.
We then ranked each city from 1 to 62 for all the criteria with a #1 ranking being the worst for the particular criteria.
Next, we averaged the rankings into one "Worst Place To Live Score".
Finally, we ranked every city on the "Worst Place To Live Score" with the lowest score being the worst city in Arkansas -- West Memphis. Read on for a detailed look at the 10 worst cities in Arkansas. You can download the data here.
This list is a scientific analysis based on real data and is completely unbiased.
Wrapping Up The Worst In Arkansas
If you're looking at areas in Arkansas with the worst economic situations, where there's higher than average crime, and not a lot to do, this is an accurate list.
And in the end, West Memphis ranks as the worst city to live in Arkansas for 2020.
If you're curious enough, here are the best cities to live in Arkansas:
Cabot (Pop. 26,176)
Maumelle (Pop. 18,053)
Bentonville (Pop. 46,857)
For more Arkansas reading, check out:
Where Are The Worst Places To Live In Arkansas?
| Rank | City | Population |
| --- | --- | --- |
| 1 | West Memphis | 25,009 |
| 2 | Camden | 11,152 |
| 3 | Helena-West Helena | 10,965 |
| 4 | Blytheville | 14,298 |
| 5 | Osceola | 7,049 |
| 6 | Hot Springs | 36,969 |
| 7 | Newport | 7,695 |
| 8 | Pine Bluff | 43,840 |
| 9 | El Dorado | 18,129 |
| 10 | Hope | 9,847 |