This article is an opinion based on facts and is meant as info-tainment. Don't freak out.
Swipe left for slideshow. Article continues below.
Is there anything really wrong with being called a Kentucky redneck? Most rednecks would say, "I don't care what you call me, as long as you call me for supper."
Rednecks are a part of our culture. They are hailed as being great in our song lyrics. They're prominently featured in reality television. There are even video games about rednecks.
So, you'd think people who are rednecks would be proud to be called a redneck. Especially in Kentucky. Here, you've got people who vote one way, who stick to their own, and who would rather rely on each other than on the government.
Wait. What is a redneck anyways? Well, according to the official bible of literature, the Merriam-Webster Dictionary, a redneck is:
"A white person who lives in a small town or in the country especially in the southern U.S., who typically has a working-class job, and who is seen by others as being uneducated and having opinions and attitudes that are offensive."
Plus, we thought why not add in a few stereotypes? Cause, you know, rednecks live in mobile home parks and they like to hunt, drink, chew and shoot things. They eat at Waffle House and shop at Bass Pro Shops, Walmart and Dollar General.
Using that criteria, it's not hard to scrape the internet, run some scientific data on where rednecks might live in Kentucky, and then put out a list.
Because, the data never lies, does it? So hold our beers and watch while we run some rankings!
After analyzing 142 cities with a population above 2,500, we've finally determined these are The Most Redneck Cities in Kentucky:
Read on below to see how we crunched the numbers and how your town ranked.
For more Kentucky reading, check out:
What redneck criteria did we use?
In order to rank the most redneck cities in Indiana, we had to determine what criteria makes a redneck.
We threw a lot of criteria at this one in order to get the best, most complete results possible. Using Yelp and Google Maps, this is the criteria we used:
The dictionary definition categories
Small towns
Least amount of high school graduates
Lives in the south
And the stereotypical categories
Number of dive bars per city
Number of mobile home parks per capita
Number of tobacco stores per city
Number of guns and ammo stores per city
Walmarts, Waffle Houses, Bass Pro Shops, and Dollar Generals nearby
Note: For the sake of getting reliable numbers, we counted places within a city's border, as well as within a short driving distance.
If you'd like to see the complete list of cities, from most to least redneck, we put in a list of the cities in a chart at the bottom. Hope you're on there if you want to be.
How does a redneck count to 10? 1, 2, Dale…
1. Prestonsburg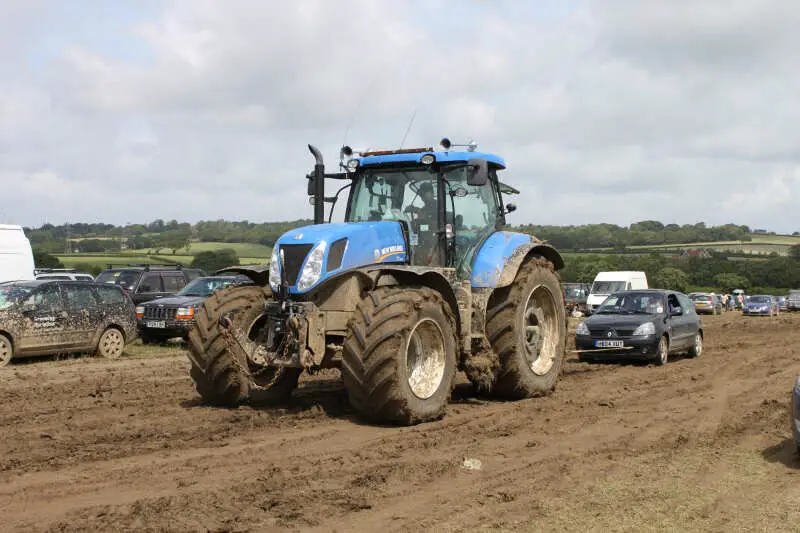 Prestonsburg Guns and Pawn. Google Maps.
Population: 3,308
Tobacco stores per capita: 3rd in Kentucky
Mobile home parks per capita: 7th in the state
High school graduation rate: 65%
Walmart rank: 3
Dern tootin', Prestonsburg! You have the official bragging rights as being named the most redneck city in the entire state of Kentucky. You may now brag to your friends and share this endlessly on your Facebook walls.
Lets see why. Prestonsburg has the third most places to get smokes and chew, per capita, in Kentucky. And there are the 7th most number of mobile home/trailer parks per capita in the state.
Plus, they have a Walmart all to their very own here, along with a Dollar Tree, Big Lots and Save A Lot. That means while dad is getting cheap ammo, mom and the kids can get all gussied up for the big barbecue.
Prestonsburg is on Route 23 by Dewey Lake way out in the middle of nowhere on the eastern side of the state.
2. London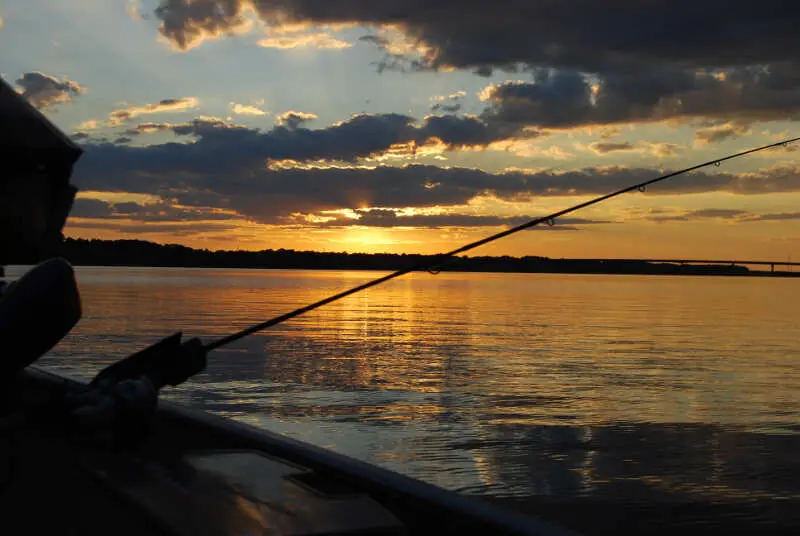 The tackle shop, London, KY. Google Maps
Population: 6,797
Fishing/bait shops per capita and the area: 2nd most in Kentucky
Tobacco stores per capita: 14th
Gun stores per capita: 11th
Way down on I-75 on your way to Tennessee is the city of London, where you have the 2nd most fishing/bait shops per person in the state. And the rednecks who live here most likely take advantage of the fishing in nearby Wood Creek Lake, which is home to the biggest largemouth bass in Kentucky, weighing in at 13 pounds. That was in 1984.
Things are still pretty rednecky here today. There are also a high number of tobacco stores, so rednecks here can always have a fresh can of chew. Plus, there are the 11th highest number of gun stores in the state.
Did you know London is home to the annual World Chicken Festival, that celebrates the life of Colonel Sanders? That's so redneck.
3. Grayson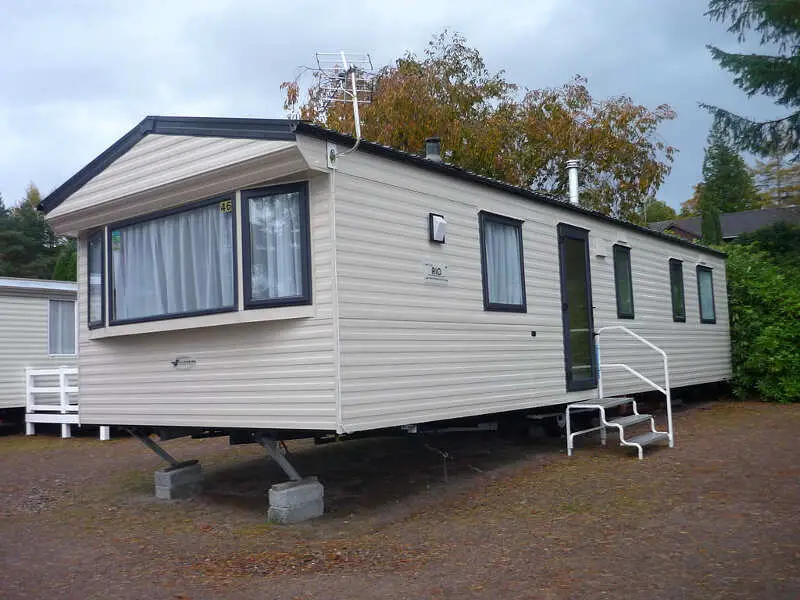 Prichard's Outdoor Shop, Grayson, KY. Google Maps.
Population: 4,159
High school graduation rate: 68%
Walmart rank: 12th
Mobile home parks per capita: 3rd in the state
Based on the number of mobile home and trailer parks in the area, you can bet there's lots of rednecks in Grayson, a city that's almost 99% white and where most people are blue collar workers.
Nothing is more redneck than shooting a critter, taking it back to the trailer park and dipping it in a vat of lard. Or do they prefer to wrassle roadkill from vultures here?
Either way, according to data, there are almost more rednecks per capita in Grayson than in any other place in Kentucky.
4. Hazard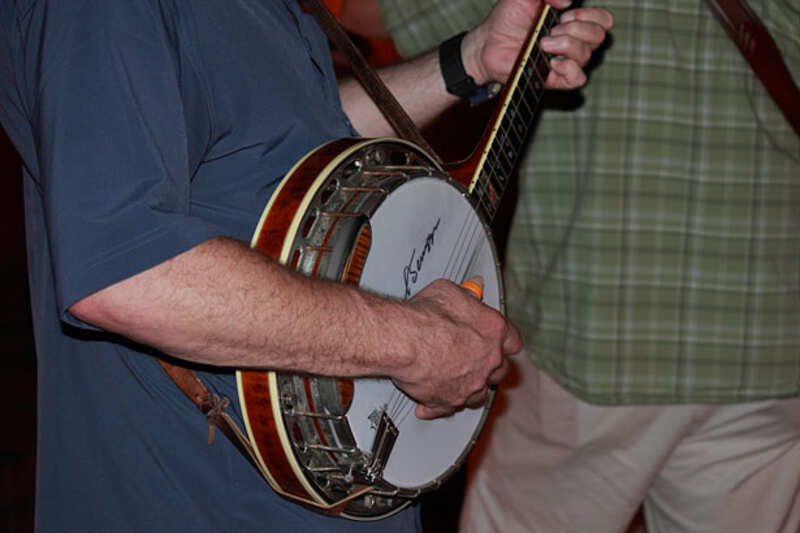 Hazard Kentucky's Walmart. Google Maps.
Population: 5,117
Fishing/bait stores per capita: 3rd in Kentucky
Walmarts per capita: 1st in the state
Mobile home park rank: 8th
Hazard has a Walmart SuperCenter all on its own, and for such a small town, that's a big deal for the rednecks who live here. Short lines for cheap bait is never a bad thing.
There's a high number of mobile home parks in the area, and nearby is the North Fork of the Kentucky River, where rednecks can sit in the backs of their trucks and fish for bass all day long. That's probably why the fishing and bait shops per capita is so high.
Hazard is about an hour east of London back in the hills.
5. Corbin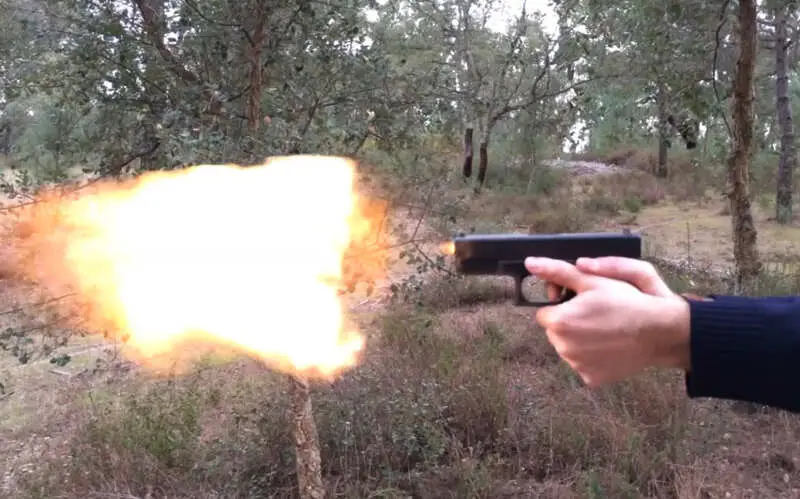 Bait Bucket near Corbin, KY. Google Maps
Population: 7,010
Mobile home parks per capita: 15th in the state
Chew factor: 15
Fishing/bait shops per capita: 9th in Kentucky
Corbin is also on I-75, almost in Tennessee. Rednecks here have the 9th highest number of fishing shops in the state. And, they've got the Laurel River Lake right outside their back door, which has excellent black bass, rainbow trout, walleye and bluegill.
Corbin is at the base of the Daniel Boone National Forest, named after the most famous redneck of them all. Most of the hunting here is open to the public, and free of charge. There's awesome turkey hunting, along with other game birds.
So, folks here don't even have to head into their city's Walmart to get dinner. They can just get it themselves just down the road.
The 'chew factor,' measured in terms of tobacco stores in the area, is the 15th highest in Kentucky in Corbin.
6. Somerset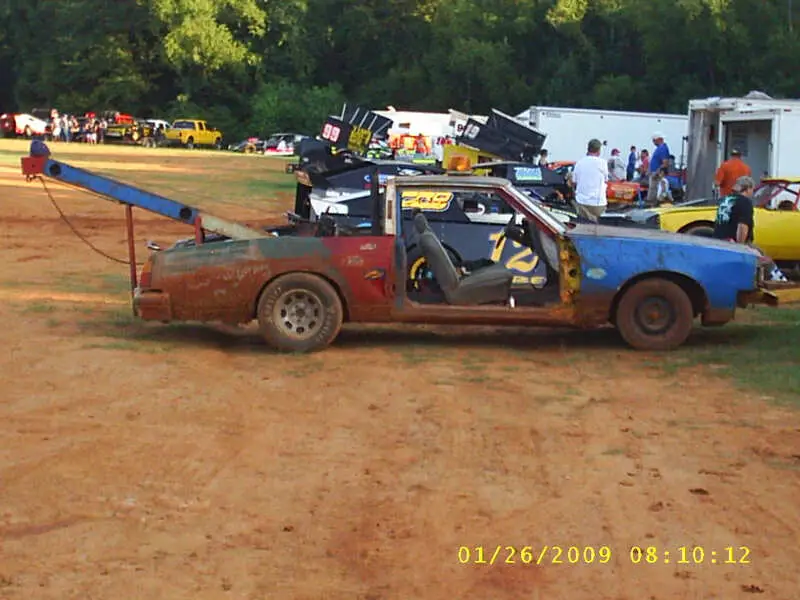 Machine Shop, Somerset KY. Google Maps.
Population: 11,254
Dollar Store ratio: 1st in the state
Chew factor: 8th
Mobile home parks: 13th in Kentucky
There are far and away more Dollar Stores in Somerset than in the entire rest of the state. A Google map search turned up 11 within a short drive. That's insane!
Plus, there's community college in town,so rednecks here can get their basic education requirement filled. That GED means Get 'er Done!
Who are we kidding? Rednecks here would rather skip school and head down to the Cumberland River, which basically goes right through town. Nothing's more redneck than sitting on your back deck, throwing back a case of Natty Lights and listening to the UK/Louisville game.
7. Carrollton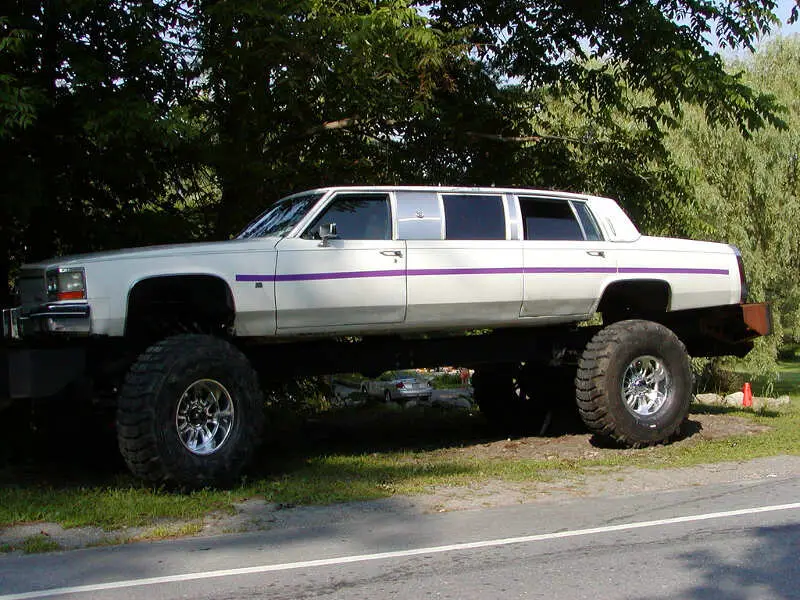 DJ's Tavern, Carrollton, KY. Google Maps.
Population: 3,687
Waffle House rank: 2nd in Kentucky
Walmart rank: 11th
Gun stores per capita: 5
Woo-wee! The rednecks in Carrollton sure do like to shoot their guns. They have the 5th most gun stores in the area here. Isolated right on the banks of the Ohio River, they can probably cause quite a stir out here and not bother any neighbors.
Has anyone seen a video of redneck fishing when they throw explosives into the water and then grab all of the stunned fish that float to the top? They could do that in Carrollton and probably get away with it.
Or, they could just go into their town's Waffle House and get biscuits and gravy. But that's boring.
8. Morehead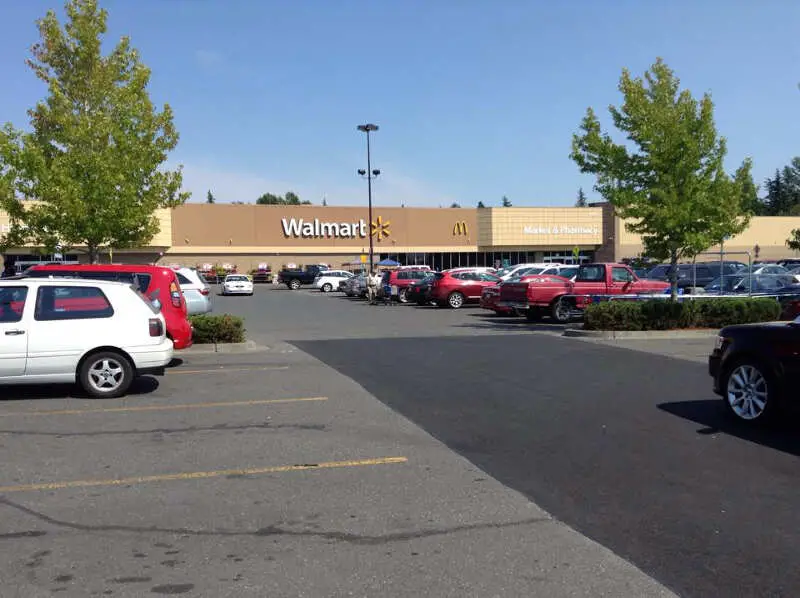 Downtown Morehead, KY. Google Maps
Population: 6,898
High school graduation rate: 78%
Walmarts per capita: 7th in Kentucky
Chew factor: 9th
The high school graduation rate in Morehead is really high for a redneck town. See, all you smart ass rednecks had to go and mess it up for everyone. You would have ranked much higher if you hadn't studied so darn much.
The high number of places to get guns and ammo, chew, having a Walmart in town, and a 95% white population makes Morehead a top place for rednecks to live in Kentucky.
Morehead is also close to the Licking River, and is located in the foothills of the Appalachian Mountains. So you know there's lots of poaching going on here. When did a 'No Hunting' sign ever stop a redneck?
9. Barbourville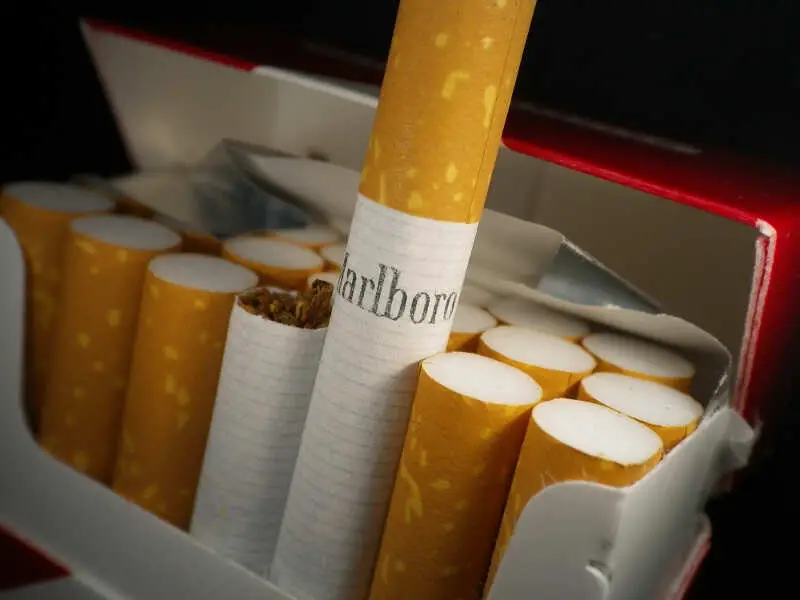 One of the many places to fish on the Cumberland in Barboursville, KY. Google Maps
Population: 3,218
High school graduation rate: 56%
Chew factor: 7
Mobile home parks per capita: 30th in Kentucky
Here in Barbourville, we have the opposite of Morehead. Almost half of the people here didn't graduate from college. Instead, they most likely learned on their own. You know, life skills like fishing on the Cumberland and shooting at squirrels in the nearby Kentucky Ridge State Forest.
There are plenty of mobile home/trailer parks nearby for Barbourville rednecks to cozy up next to their kin and listen to the wind blow, too.
10. Benton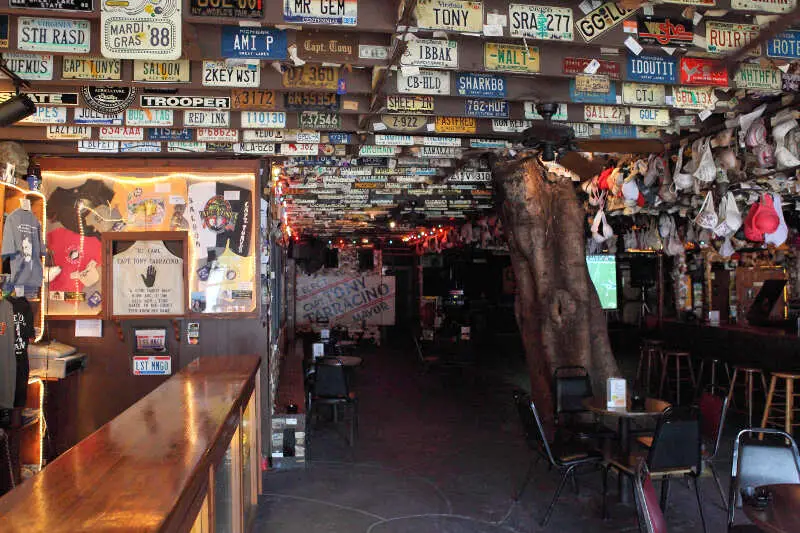 Lots of trucks outside of Little Pig's Bar-B-Que, Benton, KY. Google Maps
Population: 4,395
Mobile home parks in area: 11th in Kentucky
Walmart rank: 13th
Chew factor: 23rd
Benton is home to a 98% white population that's fairly well off, in comparison to the rest of the cities on this list. Meaning what you've got here are some rednecks with paychecks.
Benton has the 11th most mobile home/trailer parks per capita in the state, and its chew factor is 23rd. And there's great fishing and hunting in the nearby Lake Barkley and surrounding areas.
Benton, way down near the Tennessee state line, is also home to the annual festival, "Tater Day."
That's so redneck.
There You Have It
According to the official dictionary definition of a redneck, and based on stereotypes that the internet says are true, using science to determine the most redneck cities in a state can't be too far off. If you're analyzing smaller cities in Kentucky with blue collar workers, where people have lots of options for drinking, smoking, hunting and Walmarting, this is an accurate list.
If you're curious enough, here are the least redneck places in Kentucky
Indian Hills
Hurstbourne
Douglass Hills
Oakbrook
Fort Knox
We published a story on the 10 worst places to live in Kentucky that might be more 'stimulating' reading for your day. Number 5 will blow you away.