Editor's Note: This article is an opinion based on facts and is meant as infotainment. Don't freak out we updated this article for 2020. This is our sixth time ranking the worst places to live in Kentucky.
Swipe left for slideshow. Article continues below.
Article Table Of Contents
(Skip to section)
There is nothing like Kentucky.
Songs, movies and pop culture in general have talked about Kentucky forever now. It's got a lot of history, beauty, culture and some of the gosh darn friendliest sports fanatics in the country. If you grew up there, you'll most likely never leave.
But is it all good in the Bluegrass State? Of course not. Just like every other state, Kentucky has its least desirable spots. The purpose of this post is to use science and data to determine which cities are the worst you could possibly live in if you make Kentucky your home .
After analyzing 75 of the state's most populous cities (over 5,200 people), we came up with this list as the 10 worst places to live in Kentucky:
What? Where are these places you wonder? And before you get all riled up and say we're picking on small town America, that's not the case.
We understand there's a lot of good in every place.
However, according to data (which doesn't measure things like beauty and 'friendly people'), there are far better options in the state for making a place home. And the worst place to live in Kentucky? That would be Mayfield.
Read on below to see how we crunched the numbers and see how your city fared in 2020.
If you're looking for something more national, check out the worst cities in America or the worst states in America.
For more Kentucky reading, check out:
The 10 Worst Places To Live In Kentucky For 2020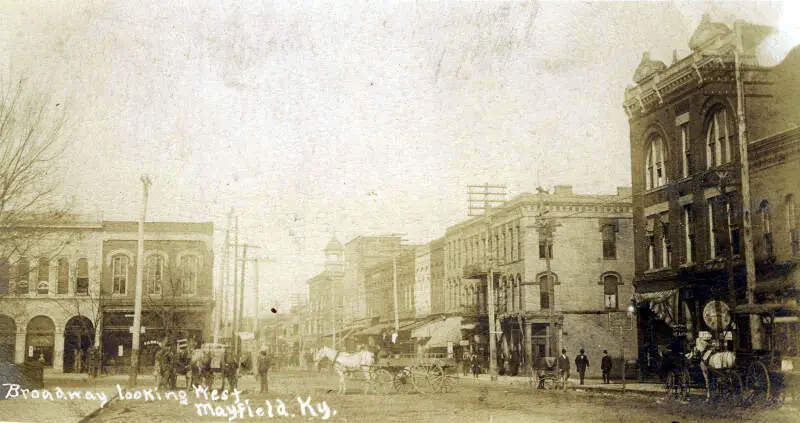 Source: Public domain
Mayfield is out in the middle of nowhere, in the southwestern part of the state. Here, 19.0% of the adult population lack's even a high school degree. That makes Mayfield have the 7th highest adult drop out rate in Kentucky.
Income levels are also near the poverty line, and home prices are around $91,300 each -- the 5th lowest in Kentucky.
As you can imagine, there's not a lot of demand to live here.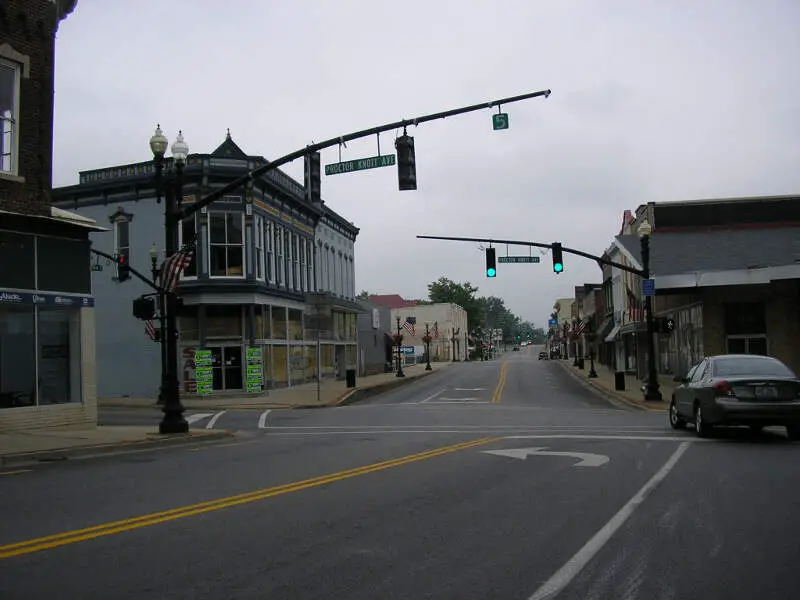 Welcome to Lebanon, which might be one of the poorest areas in Kentucky. Residents average $29,699 a year in combined income, which is right at the poverty line. In fact, 30.1% of Lebanon residents live below the poverty level.
Homes here go for an average of $90,300 and the unemployment rate hovers near 16.7%.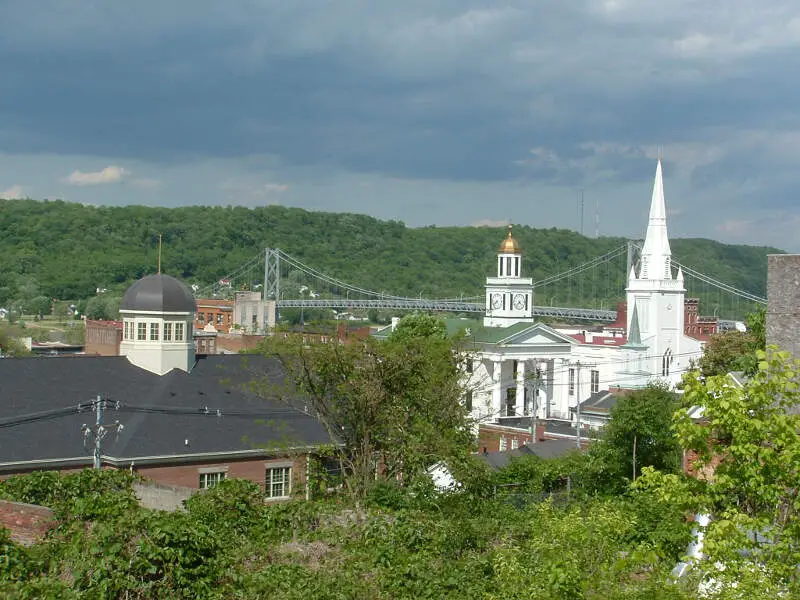 You can sure expect that Maysville is going to be a pretty rough place to live, it comes in 3rd in our analysis. It is. In fact, Maysville has the 25th-highest crime rate in the state. Probably no surprises there.
There were 19 violent crimes here in 2020, and residents have a 1 in 31.9 chance of being the victim of a property crime. That means, most likely, if you live in Maysville, either you or someone on your block had their home or car broken into last year.
You can also imagine that the economy here is in the pits -- the unemployment rate sits at 7.8% which is the 2worst in Kentucky.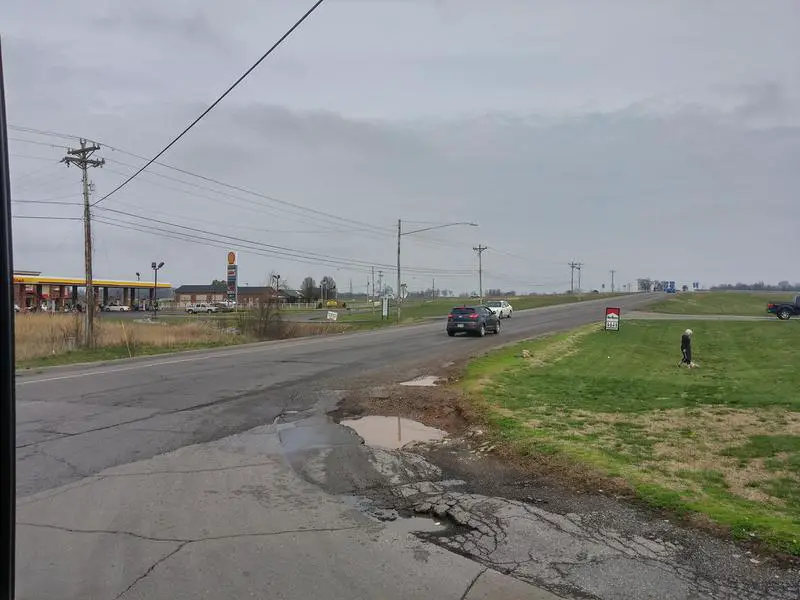 When you're looking at the worst places you could live in Kentucky, Oak Grove came in 4th. Let's see why.
When you're comparing the unemployment rate to the rest of the nation, Kentucky residents are very hard workers. But when comparing the unemployment rate among cities in Kentucky, you can see some really big differences. In Oak Grove, the number of people out of work is 7.6%
In Kentucky, that's the 23rd highest in the state.
The residents in Oak Grove have the 38th lowest incomes in the state. Folks in Oak Grove average $44,236 a year. Which isn't too shabby in comparison to the other 'lowest' income cities in most other states.
Additionally, the homes are valued at $103,100 on average. That's the 15th lowest in the state.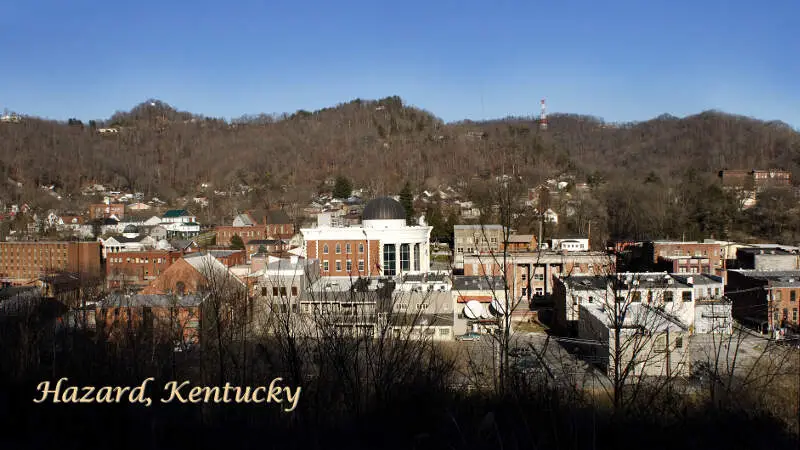 When you're looking at science and data, the city of Hazard is the 5th worst place you can live in the state of Kentucky. Let's see why.
Residents who live in Hazard, located in Perry County, have the 32nd most crimes in the state committed against them. Factor in a much-lower income level--per resident--and homes valued around $130,500, and you've got yourself a crummy place to live. In terms of comparing it to the rest of Kentucky, that is.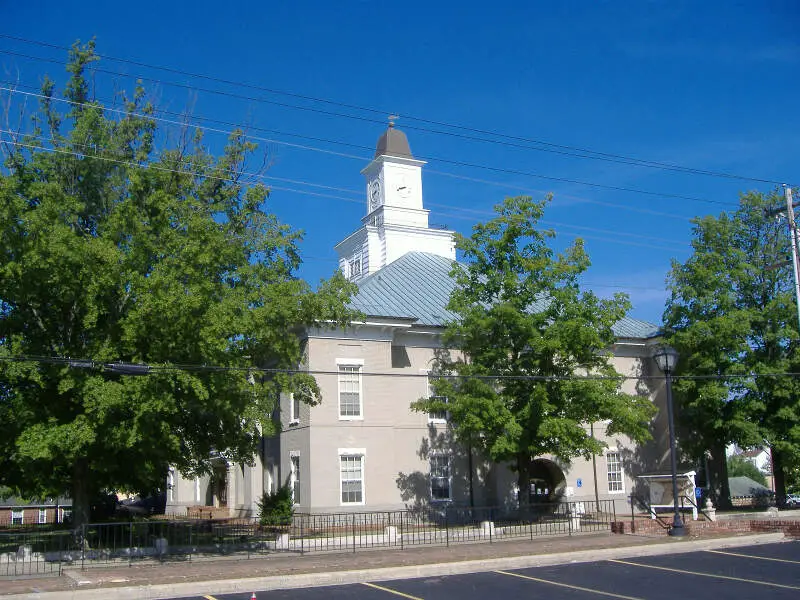 Source: Public domain
If, by some reason, you were driving through Russellville, after stopping to ask for directions, you may have noticed that things aren't so peachy keen here.
It's tough out there for people to stay afloat when their income levels are so low ($32,367) and they can't get good jobs (8.9% unemployment rate).
Russellville ranks as the 6th wost place in Kentucky.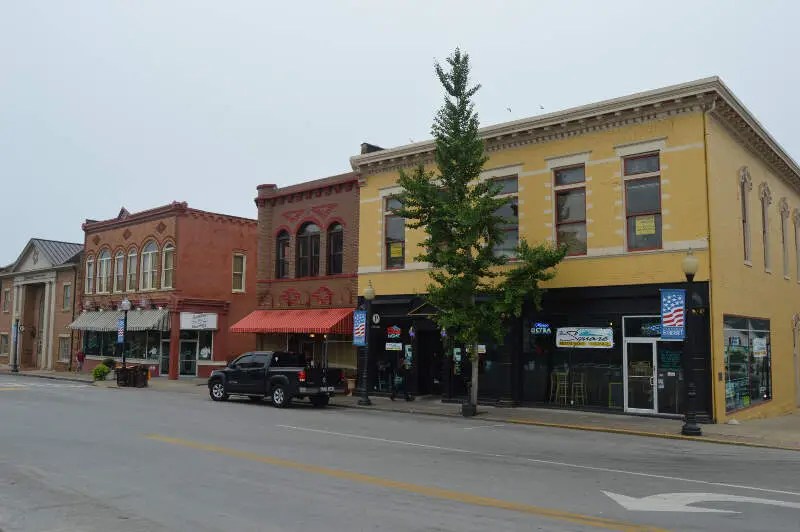 Source: Public domain
Somerset, KY needs a big hug right now. Residents here are underpaid, underemployed and possibly lonely.
Additionally, crime is 37th worst in the state, which is very high considering Somerset is so far removed from the rest of Kentucky.
If you know anyone in Somerset, dm them on Facebook and tell them you love them. They can probably use it right about now.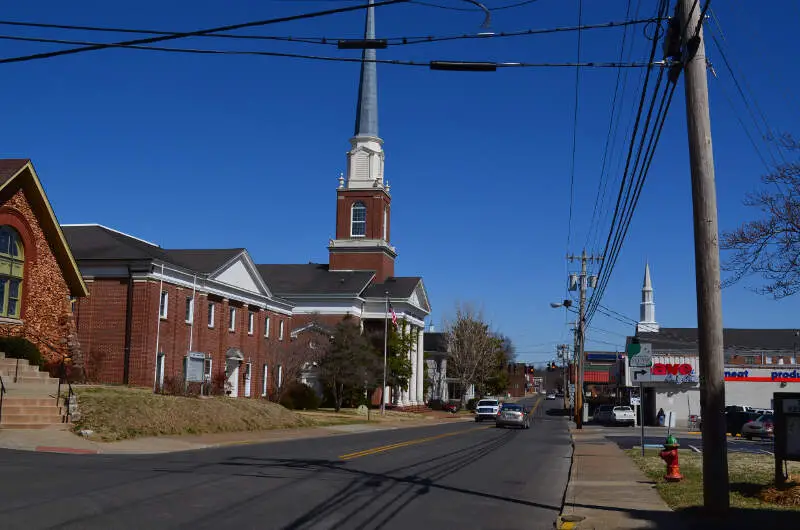 Glasgow places 8th in our ranking of the worst places to live in Kentucky.
You can imagine it's a pretty simple life down there. Which is fine, unless you look closely at the data.
Homes are the 22nd cheapest in the state, and at $113,100, just about anyone with a pulse can buy a home here. However, the unemployment rate (9.7%) is the 8th highest in Kentucky, and income levels are far below the state average. And 28.2% of the population lives below the poverty line.
Would you have guessed that the area around Glasgow has one of the highest crime rates, per capita in Kentucky?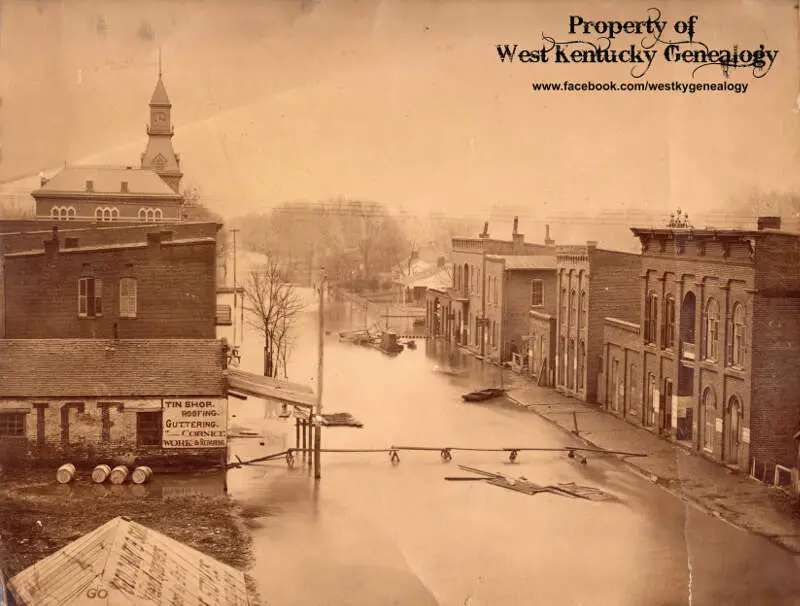 Paducah needs some tough love as it ranks as the 9th worst city to live in Kentucky for 2020. There's not a lot to do here, and when you factor in some of the lowest student support in the state and some of the worst weather, it's not a place you might want to move to.
And the crime in Paducah is the 5th highest in the state, where 1 in 21.9 people have a chance of being the victim of a property crime, according to the latest FBI numbers.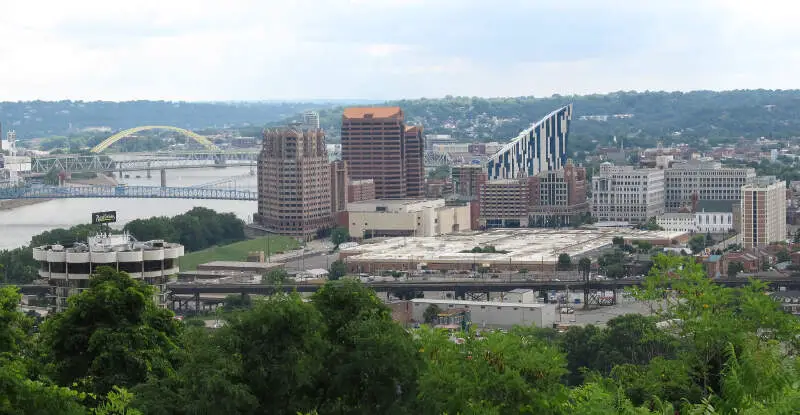 Covington doesn't have it much better, in terms of overall economic outlook. The unemployment rate is at 8.5%, and people average less than $41,254 a year in combined household incomes. Homes stand at $105,900, which is very low, and crime in the worst 10% in Kentucky.
And again, in terms of the overall 'enjoyment' factor, it's not easy to find fun on a Friday night.
How we determined the worst places to live in Kentucky for 2020
To figure out how bad a place is to live in, we only needed to know what kinds of things people like and then decide what cities have the least amount of those things.
We don't think it's a stretch to assume that people like the following things:
Good education
Lots of jobs
Low crime
Low poverty
Nice homes
High incomes
High population density (Lots of things to do)
Short work commutes
Health insurance
The data comes from the Census's most recent American Community Survey and from the FBI Uniform Crime Report.
We broke crime down into violent crime and property crime to give violent crime a larger weight -- if you did a simple calculation of all crimes per capita, property crimes are normally 7x more common and really bias that ranking.
Furthermore, only cities with at least 5,000 people were considered -- leaving 75 cities.
We then ranked each city from 1 to 75 for all the criteria with a #1 ranking being the worst for the particular criteria.
Next, we averaged the rankings into one "Worst Place To Live Score".
Finally, we ranked every city on the "Worst Place To Live Score" with the lowest score being the worst city in Kentucky -- Mayfield. Read on for a detailed look at the 10 worst cities in Kentucky. You can download the data here.
This list is a scientific analysis based on real data and is completely unbiased.
Wrapping Up The Worst In Kentucky
If you're looking at areas in Kentucky with the worst economic situations, where there's higher than average crime, and not a lot to do, this is an accurate list.
And in the end, Mayfield ranks as the worst city to live in Kentucky for 2020.
If you're curious enough, here are the best cities to live in Kentucky:
Edgewood (Pop. 8,723)
Wilmore (Pop. 6,299)
Fort Thomas (Pop. 16,313)
For more Kentucky reading, check out:
Where Are The Worst Places To Live In Kentucky?
| Rank | City | Population |
| --- | --- | --- |
| 1 | Mayfield | 9,940 |
| 2 | Lebanon | 5,621 |
| 3 | Maysville | 8,797 |
| 4 | Oak Grove | 7,411 |
| 5 | Hazard | 5,170 |
| 6 | Russellville | 7,008 |
| 7 | Somerset | 11,376 |
| 8 | Glasgow | 14,370 |
| 9 | Paducah | 24,879 |
| 10 | Covington | 40,552 |