This article is an opinion based on facts and is meant as infotainment. Don't freak out.
For more Florida reading, check out:
Is there anything really wrong with being called a Florida redneck? Most rednecks would say, "I don't care what you call me, as long as you call me for supper."
Wait. What is a redneck anyways? Well, according to the official bible of literature, the Merriam-Webster Dictionary, a redneck is:
"A white person who lives in a small town or in the country especially in the southern U.S., who typically has a working-class job, and who is seen by others as being uneducated and having opinions and attitudes that are offensive"
Plus, we thought why not add in a few stereotypes? Cause, you know, rednecks live in mobile home parks and they like to hunt, drink, smoke and shoot things. And shop at Bass Pro Shops, Walmart and Winn-Dixie.
Using that criteria, it's not hard to scrape the internet, run some scientific data on where rednecks might live in Florida, and then put out a list.
Because, the data never lies, does it?
After analyzing all 206 cities in the Sunshine State with cities under 25,000 people, we came up with this list as The Most Redneck Cities in Florida:
Inverness
Read on below to see how we crunched the numbers and how your town ranked.
Swipe left for slideshow. Article continues below.
What redneck criteria did we use?
In order to rank the most redneck cities in Florida, we had to determine what criteria makes a redneck.
We threw a lot of criteria at this one in order to get the best, most complete results possible. Using Yelp and the Walmart store locator, this is the criteria we used:
The dictionary definition categories
Small towns
Least amount of high school graduates
Lives in the south
And the stereotypical categories
Number of dive bars per city
Number of mobile home parks per capita
Number of tobacco stores per city
Number of guns and ammo stores per city
Walmarts, Bass Pro Shops and Piggly Wigglys nearby
Note: For the sake of getting reliable numbers, we counted places within a city's border, as well as within a short driving distance.
If you'd like to see the complete list of cities, from most to least redneck, we put in a list of the top 150 cities in a chart at the bottom. Hope you're on there if you want to be.
1. Okeechobee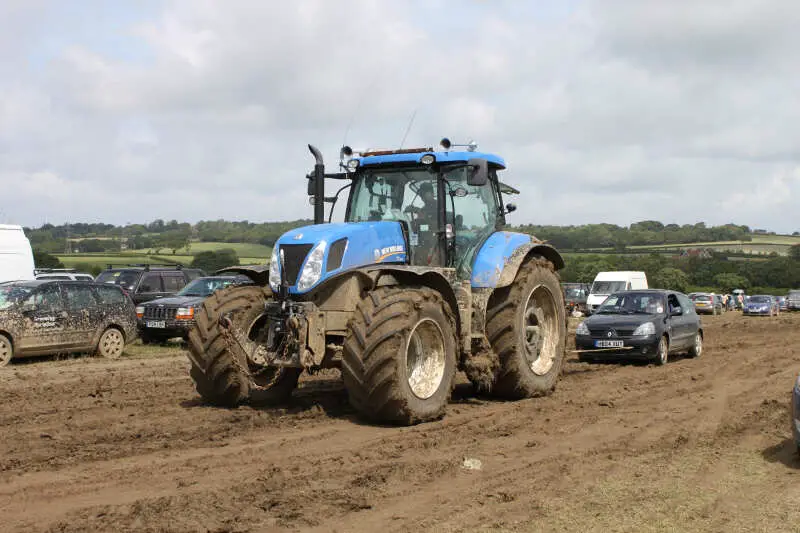 Looking out to inlet heading to Lake Okeechobee. Source: Google Maps
Population: 5,613
Gun stores per capita: 1st
Fishing shops per capita: 4th
Mobile home parks per capita: 2nd in the state
High school graduation rate: 73%
Congratulations, Okeechobee. You have the official bragging rights as being named the most redneck city in the entire state of Florida. You may now brag to your friends and share this endlessly on your Facebook walls.
Lets see why. When it comes to number of gun stores and fishing stores, you're right up there. There are plenty of opportunities to hunt and fish in this part of the state. Of course, you've got Lake Okeechobee, which is the largest lake in Florida, and the second largest body of fresh water in the contiguous United States.
That's redneck heaven.
Plus, there are a ton of mobile home parks and RV parks in the area. We counted 11 on the map.
What's interesting about Okeechobee is the high school graduation rate of its residents is actually one of the highest on this list. So, Okeechobee, you have a lot of really smart rednecks.
Forums are packed with comments saying Okeechobee has a small town feel with friendly people, and the police are the 'good ole boys club.'
Is there any debate?
2. Clewiston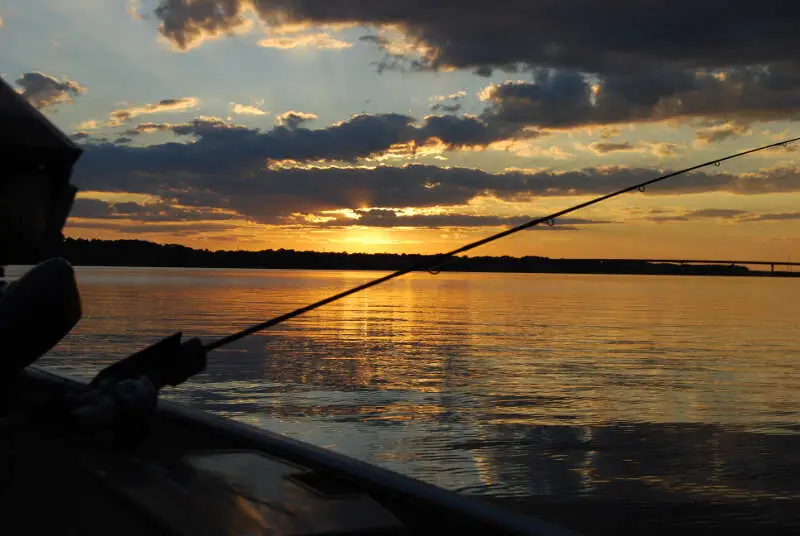 Right on the edge of Clewiston, FL. Source: Google Maps
Population: 7,119
High school graduation rate: 69%
Mobile home parks per capita: 11th highest
Bars per capita: 2nd in Florida
Clewiston is on the southern banks of Lake Okeechobee. Here, you have one of the highest concentrations of bars and places to drink in the state. Locals can pile into Everglades Lounge & Grill or Tiki Bar and Grill after trolling out on the lake, lying about how big the catfish was that they 'let get away' that day.
Plus, there are a lot of other smaller ponds and lakes in the area, which may or may not be private. Since when did a 'No Fishing' sign stop a redneck?
In addition, you have a Walmart in town. Cheap bait and ammo!
3. Arcadia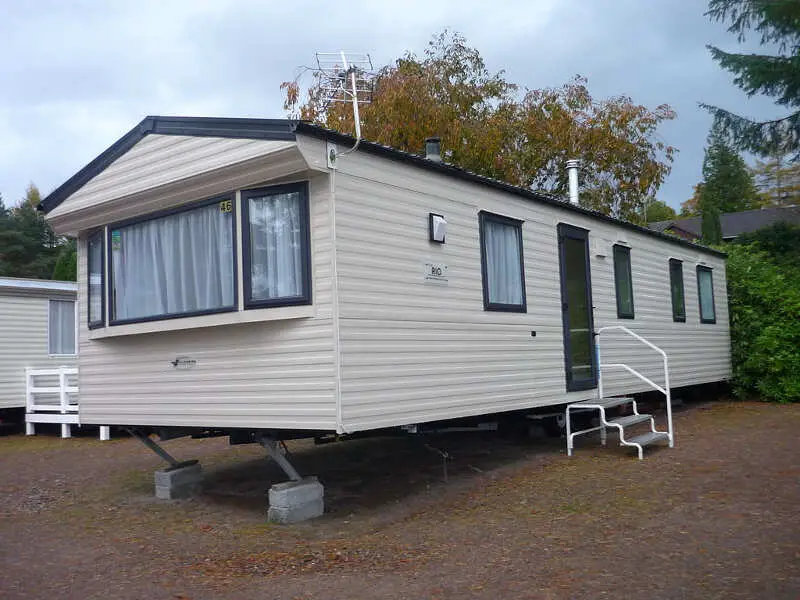 Slim's BBQ, Arcadia, FL. Google Maps
Population: 7,616
High school graduation rate: 72%
Gun stores per capita: 4th in Florida
Fishing shops per capita: 26th in the state
Mobile home parks per capita: 13th in the state
This is sure taking away the stereotype that most of the rednecks are in the panhandle. Arcadia, located on Route 17 directly west of Lake Okeechobee, is far away from any large city, which means its isolation allows the rednecks here to thrive in solitude.
Locals have the Peace River, which is rich in shrimp, crabs and fish. Nothing like throwing back a cold one while dipping your chicken strings off the dock, right outside your back door.
Of course, you've got your Walmart in town, and a Bass Pro Shops is only an hour drive away, meaning you can fire up the truck and get your gear on every weekend.
4. Starke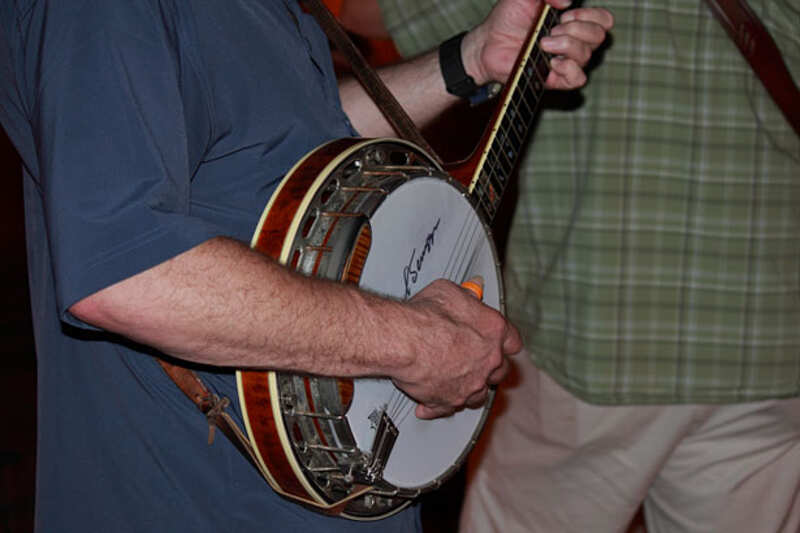 Bradford Guns and Pawn, Starke, FL. Google Maps
Population: 5,453
Gun stores per capita: 4th in Florida
Fishing gear per capita: 4th in the state
Tobacco stores per capita: 18th
Starke is fishing heaven for rednecks, and there are a lot of fishing stores and places to buy ammo in the area to prove it. You've got Lake Sampson, Kingsley Lake, and Hampton Lake all within a short drive. Lake Sampson has some of the best sunshine bass in the region.
In addition, The Herald Tribune said Bradford is the 10th best county in the state for hunting.
5. Inverness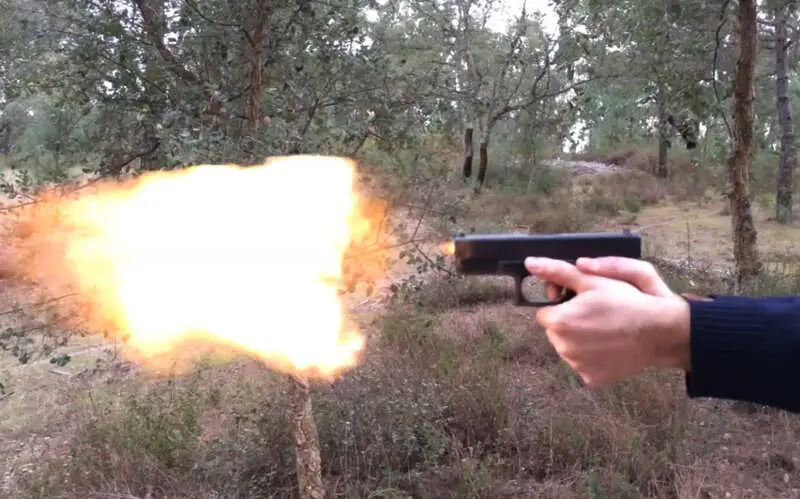 One of many waterways in Inverness, FL. Google Maps
Population: 7,230
Mobile home parks per capita: 4th in Florida
Bars per capita in the region: 4th in the state
Guns and ammo stores in the area: 8th in Florida
Fishing stores per capita: 3rd in the state
Inverness sure does have a lot of mobile home parks and fishing. Plus, it's 91% white. Can you say redneck any more than that?
Located along Route 41 halfway between Gainesville and Tampa, there's a ton of rednecky stuff to do here. You're right in the middle between the endless fishing opportunities of the Tsala Apopka chain of lakes, otherwise known as the Cove of the Withlacoochee. It's an entire wetlands area where you can get your fan boats out to get after more than 20 largemouth bass per acre.
Plus, you're right next to the Citrus Wildlife Management Area, which has great deer, turkey, gray squirrel, raccoon, opossum, armadillo, beaver, coyote, skunk, bobcat, wild hog and otter hunting available.
Why would you ever need to leave here?
6. Quincy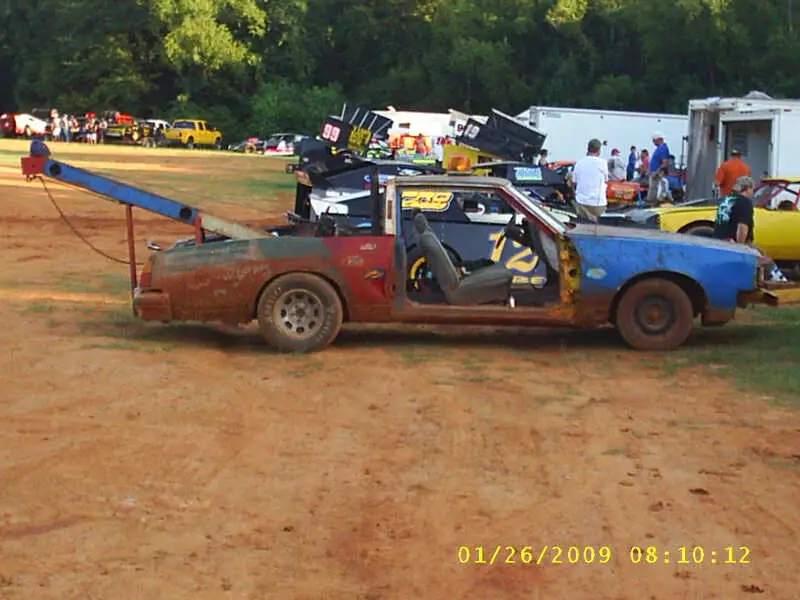 Piggly Wiggly in Quincy, FL. Google Maps
Population: 7,230
Guns stores per capita: 11th in Florida
Bars per capita and nearby: 4th most in the state
Tobacco shops per capita: 6th most
Fishing stores per capita:3rd most
Finally, we get up into the panhandle, where most of the stereotypical rednecks live. Quincy is located along Route 90, 45 minutes west of Tallahassee.
While there are a ton of smaller ponds and lakes here, Quincy has the benefit of being nearby Lake Talquin and several other wildlife management areas such as Joe Budd and the Apalachicola National Forest, where you know the huntin' is damn good.
Plus, you got yourselves a Walmart, a Piggly Wiggly and a Winn-Dixie, plenty of bars and places to get your chew, and a Dollar General. So the Misses can get her shopping on, too.
You've got the Redneck Riviera on the coast. Sounds like Quincy should be the capital of the Redneck Triangle, in the middle of the panhandle.
7. Brooksville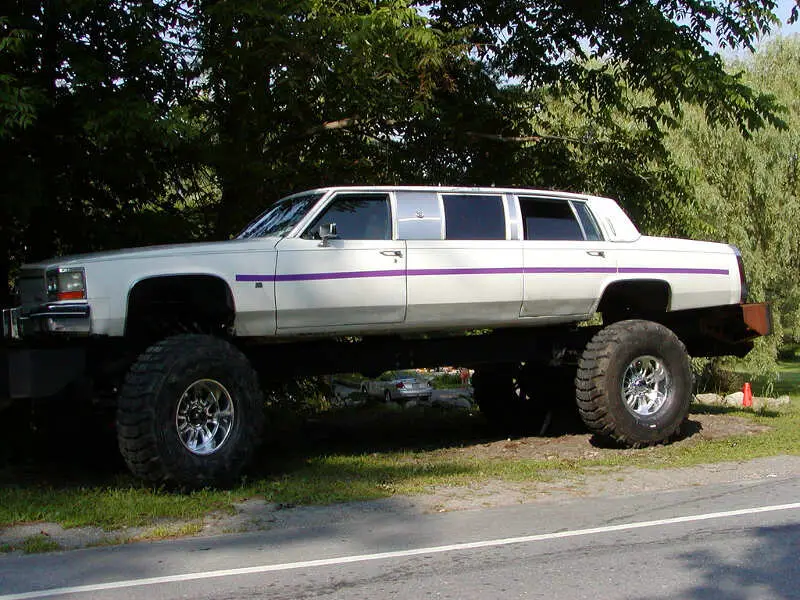 R Place, Brooksville, FL. Google Maps
Population: 7,728
Bars per capita and the area: 10th most in Florida
Gun stores per capita: 5th in Florida
Tobacco stores per capita: 6th in the state
Mobile home parks: 2nd most in the state
Brooksville is another city located along Route 41, meaning this region is a great place for rednecks to call home. And some smart ones at that: The high school graduation rate is higher here than any other city on this list.
No one said rednecks were not smart. The dictionary definition says they mostly work blue collar jobs, but lets be real, a lot of rednecks went to college and have great jobs. They enjoy shooting things and blowing stuff up. Is that juvenile?
Here in Brooksville, you're centrally located to some great fishing spots and just outside of the Chassahowitzka National Wildlife Area, which has some great wild hog-dog hunting opportunities. Nothing like chasing down some wild pigs with Spot after work.
8. Perry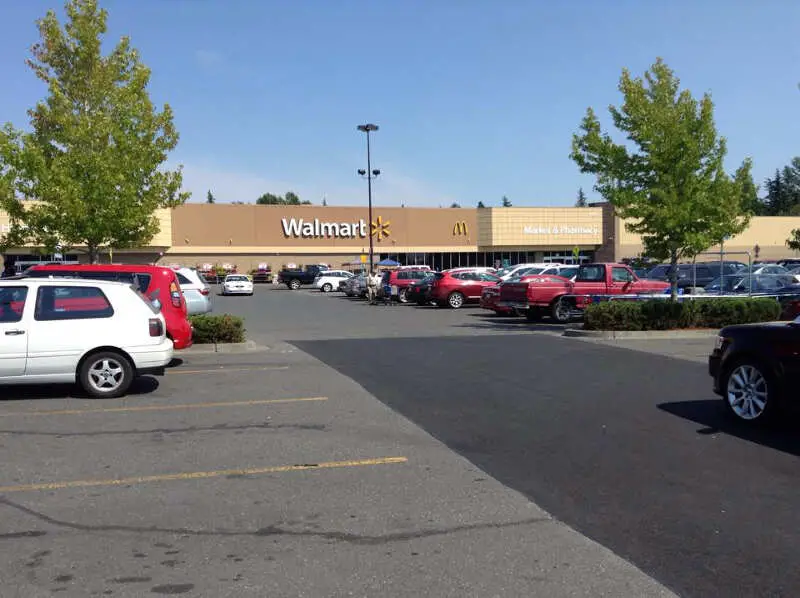 Doc's Smoke Shop, Perry, FL. Google Maps
Population: 7,046
Gun stores per capita: 4th in Florida
Fishing stores per capita: 6th in the state
Perry is in the southern end of the panhandle, a short drive down Route 27 from Tallahassee. Taylor County, where Perry is located, has some great saltwater fishing opportunities, as well as hundreds of inland lakes and streams nearby.
According to the Urban Dictionary, the four top keywords that are associated with Perry are 'fishing', 'hicktown,' 'hunting,' and 'redneck.' And, according to one City-Data commenter, Perry is, "Infamous to us as the place that sells fishing licenses and welding 'hats' at the gas station. And the KFC advertises catfish."
Go forth and prosper in Perry, young rednecks.
9. Westville
Thirsty Turtle Bar, near Westville, FL. Google Maps
Population: 6,604
Bars per capita: 9th in Florida
Fishing stores per capita: 13th in state
Tobacco stores per person: 3rd
Mobile home parks per capita: 5th
Westville is a tiny place on the panhandle, along I-10, just south of Hardwood Lake. They have the 13th most fishing/bait shops per capita in the state, and the 3rd most tobacco shops in Florida. Plus, there are plenty of mobile home parks in the area.
So you know there's plenty of rednecks here.
10. Mascotte
Lake Apopka, near Mascotte, FL. Google Maps
Population: 5,155
High school graduation rate: 68%
Gun stores per capita: 21st most in Florida
Smoke shops per person: 17th in the state
Mascotte is the total example of what a redneck town is. Blue collar workers, 70% white, small town with lots of fishing and hunting nearby, and plenty of places to buy guns, chew and ammo.
Located along Route 50 east of Lake Apopka, you've got endless fishing in the lowland waterways right inside of town. There's nothing like sitting on your back porch with a Budweiser, listening to the Florida-Florida State game on the radio with your feet in the water.
There You Have It
According to the official dictionary definition of a redneck, and based on stereotypes that the internet says are true, using science to determine the most redneck cities in a state can't be too far off. If you're analyzing smaller towns in Florida with blue collar workers, where people have lots of options for drinking, smoking, hunting and Walmarting, this is an accurate list.
If you're curious enough, here are the least redneck cities in Florida, according to science (Populations of 5,000 to 25,000 only).
Navarre Beach
Crescent Beach
Palm Beach Shores
Bay Hill
Pelican Bay
We also did a story on the 10 most white trash cities in Florida. Click here to read it.