Editor's Note: This article is an opinion based on facts and is meant as infotainment. Don't freak out we updated this article for 2020. This is our sixth time ranking the worst places to live in North Carolina.
Swipe left for slideshow. Article continues below.
Article Table Of Contents
(Skip to section)
If you're from North Carolina, you know how great you have it there. It's not quite the deep south, a little bit of east coast, and a lot of awesome. If you just moved here, join the party! You now realize that the Tar Heel State is one of America's finest states.
You have the mountains, the ocean, and some of the best college basketball teams in the nation. What else could you want? Oh yeah, great barbecue. South Carolina can't hold a candle to it.
But is it all cheery in North Carolina? Of course not. Just like every other state, North Carolina has its issues. There are some places that are having a hard time right now. The purpose of this post is to use science and data to determine which North Carolina cities need a little tender loving care.
After analyzing 130 of the Tar Heel State's most populous cities, we came up with this list as the 10 worst places to live in the state:
What? Where are these places you wonder? And before you get all riled up and say we're picking on small town America, that's not the case.
We understand there's a lot of good in every place.
However, according to data (which doesn't measure things like beauty and 'friendly people'), there are far better options in the state for making a place home. And the worst place to live in North Carolina? That would be Roxboro.
Read on below to see how we crunched the numbers and see how your city fared in 2020.
If you're looking for something more national, check out the worst cities in America or the worst states in America.
For more North Carolina reading, check out:
The 10 Worst Places To Live In North Carolina For 2020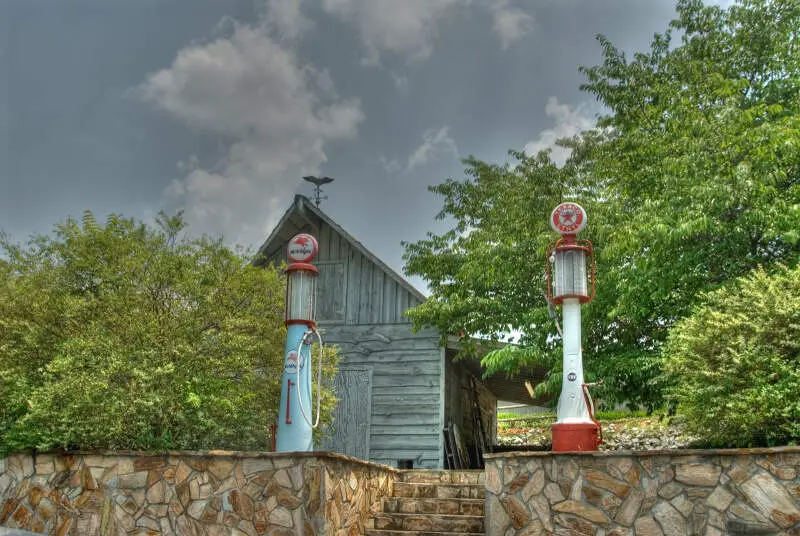 Roxboro is also a pretty crummy place to live, when you look at the numbers. Yes, we're aware that it's beautiful and "fun". But that ignores important things like jobs and income.
Roxboro residents earn the 2nd-lowest salaries in the state. At $27,170 a year, people here most likely have a hard time getting ahead in life. And the average home costs are $84,200, which means there isn't a lot of demand.
Crime is the 38th highest in North Carolina per capita, and the unemployment rate here is 9th highest in the state, at 14.1%.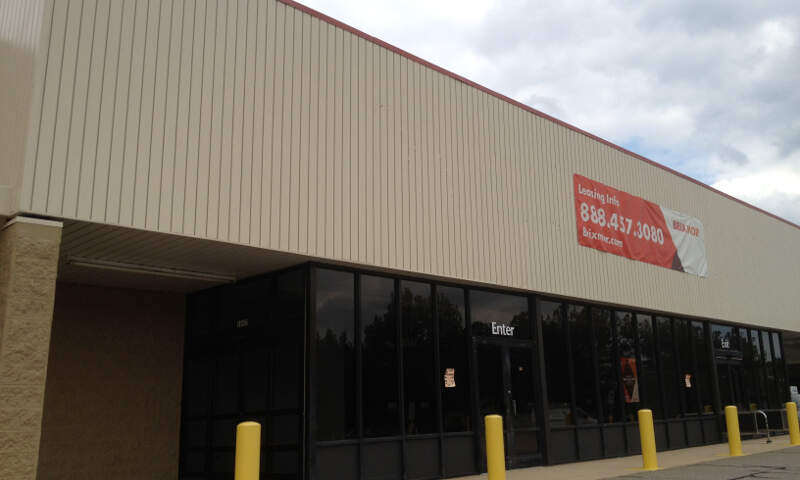 Unfortunately for the Town of Wadesboro, crime has been an issue for a while now. They need some tough love down there; residents had a 1 in 204 chance of being the victim of a violent crime, meaning raped, attacked or murdered. In fact, for a city of under 6,000 people, the 80 violent crimes in town in 2020 really puts things into perspective.
Residents here are really having a hard time making ends meet, too.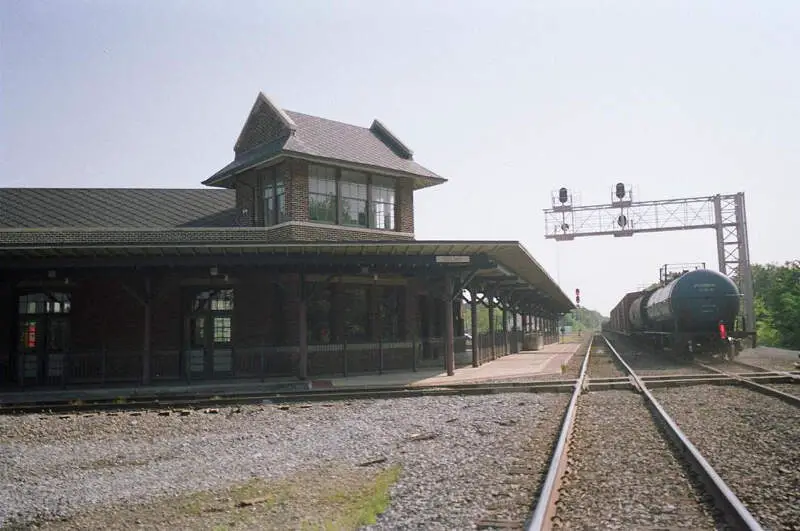 Say what you want about how beautiful Selma might be. The fact is that the economy here is one of the worst in the state.
The unemployment rate rankss 53rd highest in the state at 7.3%. Homes are the 4th lowest priced ($89,500), and the median income per household is just a tad over $28,440.
The fact is most of the people who live here are having a hard time making ends meet, when you consider their earned incomes and lack of jobs.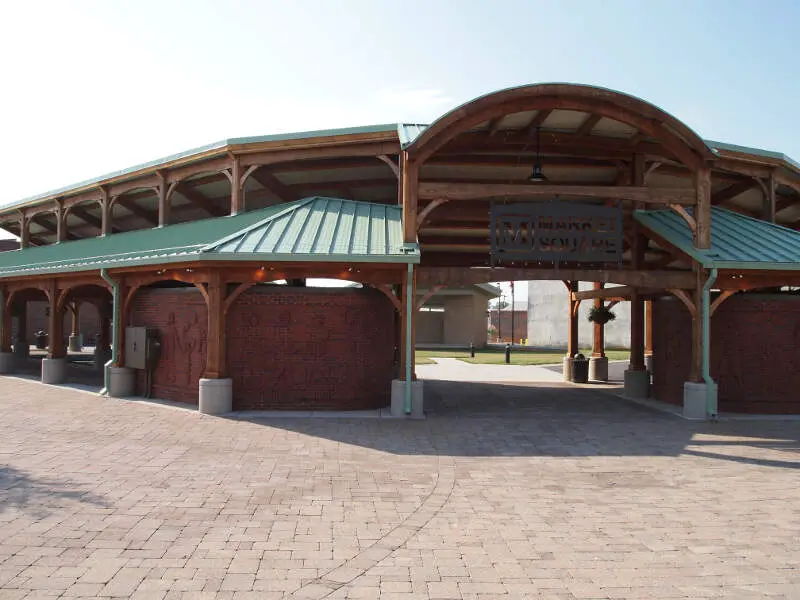 If you live in Reidsville, you're either going to fiercely protect your town, or you agree that it should be on this list. Either way, it doesn't matter, because science says it's the 4th worst place to live in the state.
You've got the 16th highest crime rate in North Carolina, which saw 104 violent crimes last year. You have a 1 in 20.1 chance of being robbed and a 1 in 133 chance of being attacked, raped or killed here for every year you spend in the city limits of Reidsville.
Plus, folks are simply out of work. Reidsville sports the state's 43rd highest unemployment rate (7.8%), and families bring in a combined $32,375 a year, which is far below the state average.
No wonder homes are cheap; you can get one yourself for only $100,000.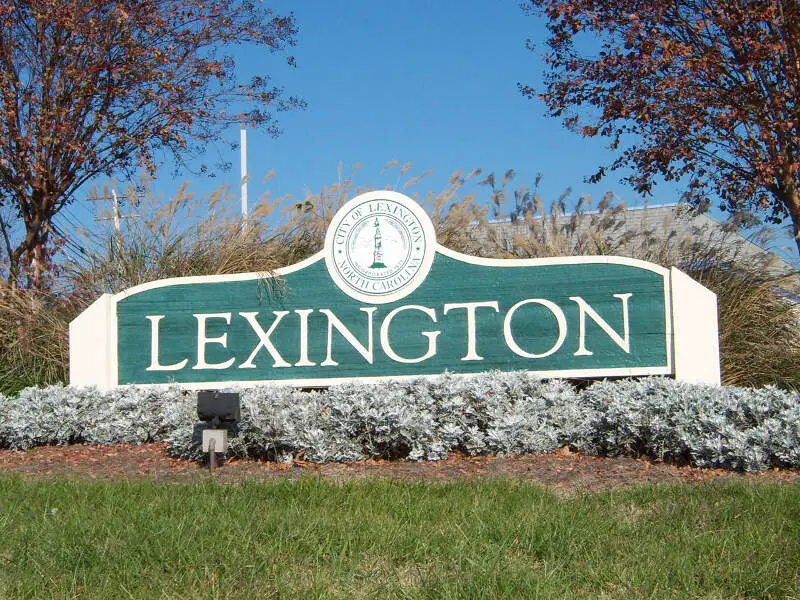 Source: Public domain
Sure, it's in a beautiful area, and there's lots of culture, especially in terms of music. But, if you're measuring desirability, it's the 5th worst in North Carolina.
Lexington residents had a 1 in 38.6 chance of being the victim of a property crime. Meaning lots of stolen laptops, cell phones and sports jerseys.
The unemployment rate in Lexington is through the roof, as more than 13.8% of the population can't get a job. At least their mortgages aren't too high; at $106,000, Lexington has the 15th-lowest home prices in the state of North Carolina.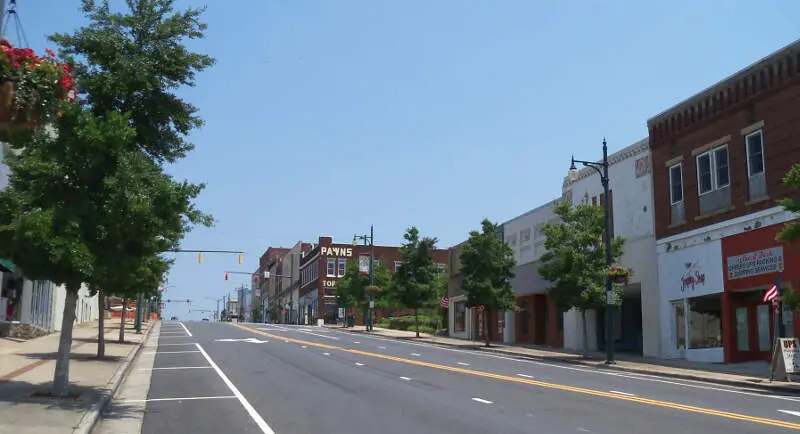 Welcome to Albemarle, which might be one of the poorest areas in North Carolina. Residents average $38,988 a year in combined income, which is right at the poverty line. In fact, 24.8% of Albemarle residents live below the poverty level.
Homes here go for an average of $116,900 and the unemployment rate hovers near 8.7%.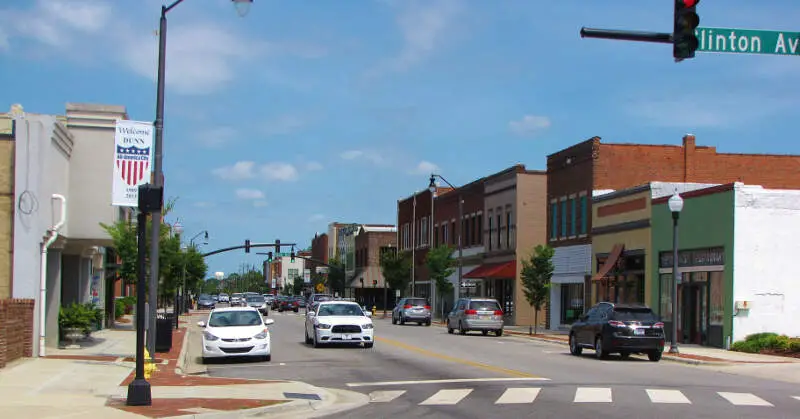 It's not the adults in Dunn who need a hug, it's the kids. The public schools are some of the least funded in the state. In addition, the crime is really high for a city of its size.
Their motto is, "Where community matters." So at least they have one another.
Dunn is kind of out in the middle of nowhere north of Fayetteville.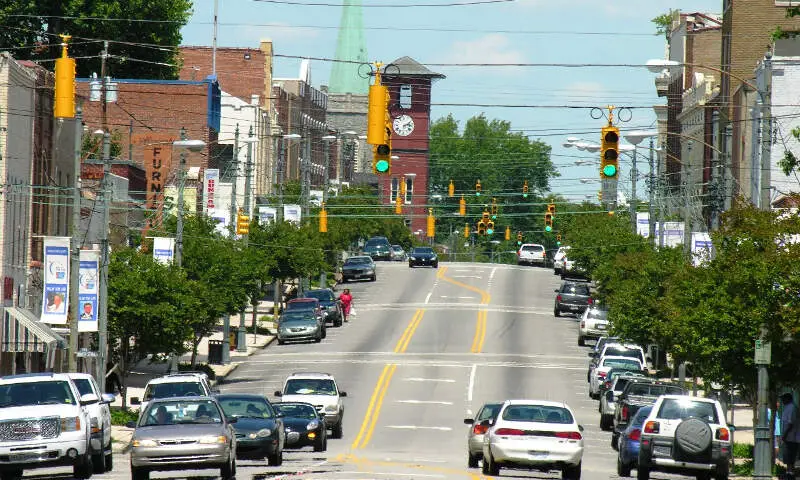 you're looking to live in North Carolina, Henderson might not be the best choice as it places 8th in our ranking of the worst places to live for 2020.
Henderson doesn't have the worst crime in the state, but it's sure up there. And when you factor in one of the lowest household incomes in the state and a sky high unemployment rate, Henderson may not be your first choice for a vacation.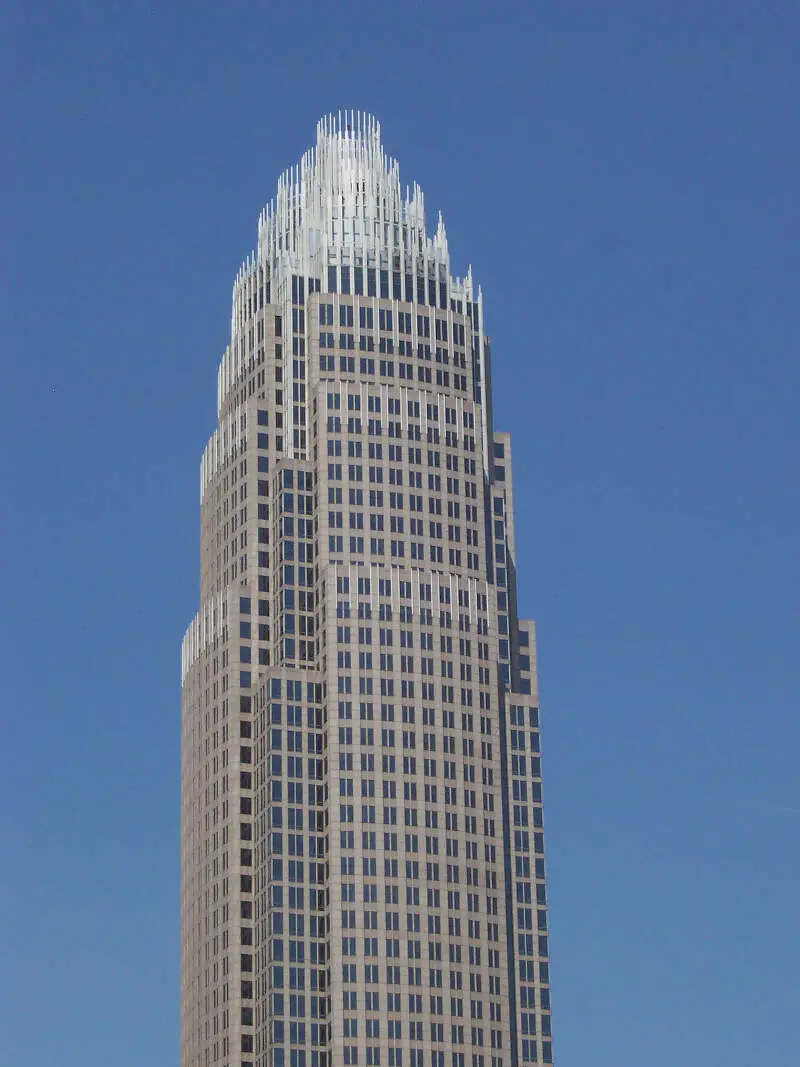 Source: Public domain
While numbers in North Carolina are clearly better when you compare them to the rest of the nation, the fact is when you compare North Carolina cities against one another, you see big differences.
Home values in Monroe average $152,200, which is the 60th lowest in the state. Say what you want about 'cheap living,' the fact is homes are priced by demand, and there's not a lot of demand to live in Monroe.
Plus, 20.2% of the population here lives below the poverty line.
Plus, the crime rate is the 34th highest in the state here. Every year, when you're within Monroe city limits, you have a 1 in 22.6 chance of being robbed. That's a lot of broken into cars and homes.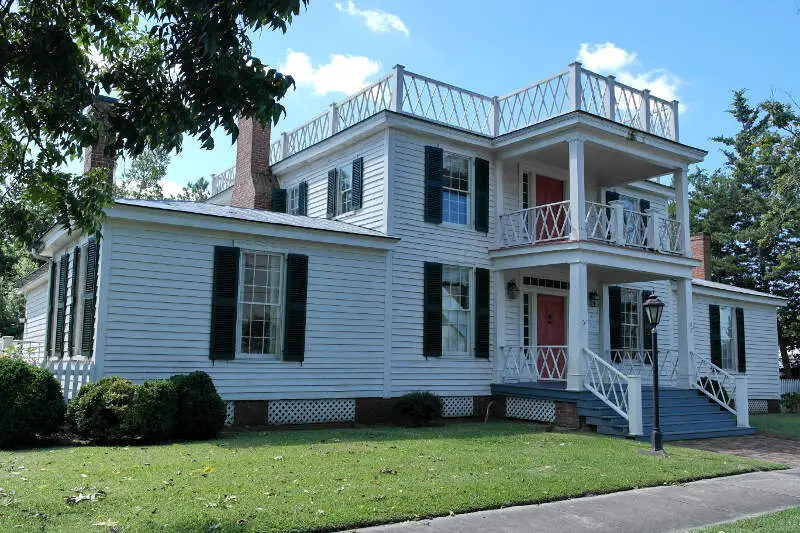 As we noted in an earlier article, Kinston has one of the highest crime rates in North Carolina. And the unemployment rate is one of the highest in the state as well, at 8.7%
People in Kinston make just above the poverty line in combined income. This little city southeast of Goldsboro has a Walmart, but there's no real excitement down there.
How we determined the worst places to live in North Carolina for 2020
To figure out how bad a place is to live in, we only needed to know what kinds of things people like and then decide what cities have the least amount of those things.
We don't think it's a stretch to assume that people like the following things:
Good education
Lots of jobs
Low crime
Low poverty
Nice homes
High incomes
High population density (Lots of things to do)
Short work commutes
Health insurance
The data comes from the Census's most recent American Community Survey and from the FBI Uniform Crime Report.
We broke crime down into violent crime and property crime to give violent crime a larger weight -- if you did a simple calculation of all crimes per capita, property crimes are normally 7x more common and really bias that ranking.
Furthermore, only cities with at least 5,000 people were considered -- leaving 130 cities.
We then ranked each city from 1 to 130 for all the criteria with a #1 ranking being the worst for the particular criteria.
Next, we averaged the rankings into one "Worst Place To Live Score".
Finally, we ranked every city on the "Worst Place To Live Score" with the lowest score being the worst city in North Carolina -- Roxboro. Read on for a detailed look at the 10 worst cities in North Carolina. You can download the data here.
This list is a scientific analysis based on real data and is completely unbiased.
Wrapping Up The Worst In North Carolina
If you're looking at areas in North Carolina with the worst economic situations, where there's higher than average crime, and not a lot to do, this is an accurate list.
And in the end, Roxboro ranks as the worst city to live in North Carolina for 2020.
If you're curious enough, here are the best cities to live in North Carolina:
Apex (Pop. 48,254)
Davidson (Pop. 12,666)
Cary (Pop. 163,266)
For more North Carolina reading, check out:
Where Are The Worst Places To Live In North Carolina?
| Rank | City | Population |
| --- | --- | --- |
| 1 | Roxboro | 8,283 |
| 2 | Wadesboro | 5,351 |
| 3 | Selma | 6,577 |
| 4 | Reidsville | 13,909 |
| 5 | Lexington | 18,897 |
| 6 | Albemarle | 15,889 |
| 7 | Dunn | 9,635 |
| 8 | Henderson | 14,986 |
| 9 | Monroe | 34,679 |
| 10 | Kinston | 20,659 |