This article is an opinion based on facts and is meant as info-tainment. Don't freak out.
Swipe left for slideshow
When it comes to being a snob, you've got all types. You've got your wine snobs, beer snobs, and food snobs. There are book snobs, movie snobs, and theatre (yes, with an re) snobs. These days, you've probably even got snob snobs—people who think their type of snob is better than yours.
And of all the places in the U.S., you may not find a higher concentration of all of the above than in the Northeast—New Jersey in particular.
Yes, that's right; Jersey isn't all fist pumps, fugazis, and poufs. In fact, in these 10 places, it's downright snooty:
Don't get up on your high horse (unless you live in one of these 10 places, in which case, you pretty much live up there)—we didn't just pull these 10 places out of our
hats. We relied strictly on the numbers to come up with this list. More on said numbers, in the next section.
For more New Jersey reading, check out:
How We Determined the Snobbiest Places in New Jersey
You think we'd just come up with this list willy nilly? Fuh-get about it!
What we did is, we gathered up all of the places in Jersey with populations of 5,000 people or more. This left us with a total of 236 places. Then, we looked at each place in terms of these snoot-er-iffic criteria: (And no, it's not a word. English snob.)
Median home price (higher is snobbier)
Median household income (higher is snobbier)
Percent of population with a college degree
Private schools per capita (higher is snobbier)
Theaters per capita (higher is snobbier)
Art galleries per capita (higher is snobbier)
From there, we ranked each of our 236 places in each category with scores from one to 236. We then averaged each place's ranking into one overall score, where the lowest score went to the snobbiest place in New Jersey. So let's all flip a table in honor of Princeton (with our pinkies up, of course.)
Now before you get upset and ruin your blowout or something drastic here, let's remember that this is all in good fun. Would we live in one of these 10 places if we had the chance? Fuh-get about it! Of course we would!
Now, let's take a look at what make these places so snobby; for a more complete list, just hop down to the end of the post.
1. Princeton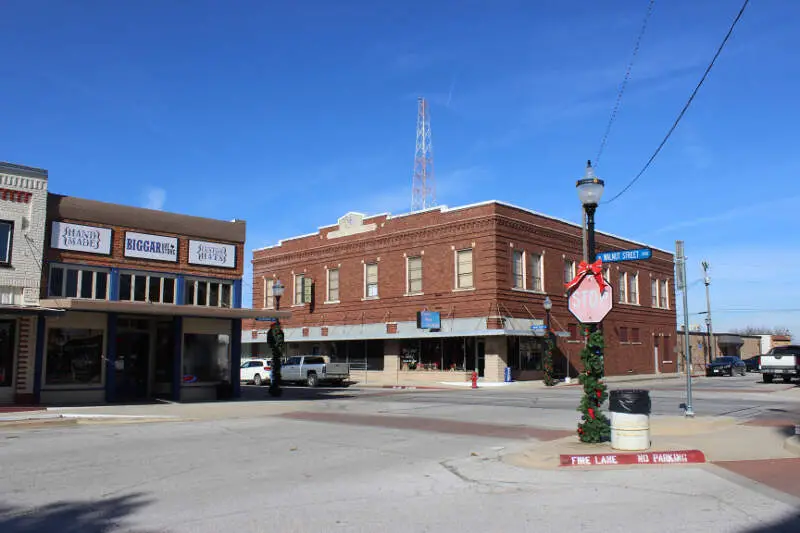 Source: Public Domain
Population: 12,342
Median household income: $106,686
Median home price: $635,300
Well, here's a real shocker. This community is perhaps best known for Princeton University—but this is not your average college town. Residents here make more money per year than many people will pay for their homes, and speaking of homes, this place has it all, from beautiful, old brick buildings to one of a kind modern mansions. House snobs, rejoice!
Don't worry arts and culture snobs, there's a place for you here, too. In fact, Princeton had the most art galleries and theaters per capita out of anywhere else in the state. (Check out the McCarter Theater for a break in the snobbery!)
2. Chatham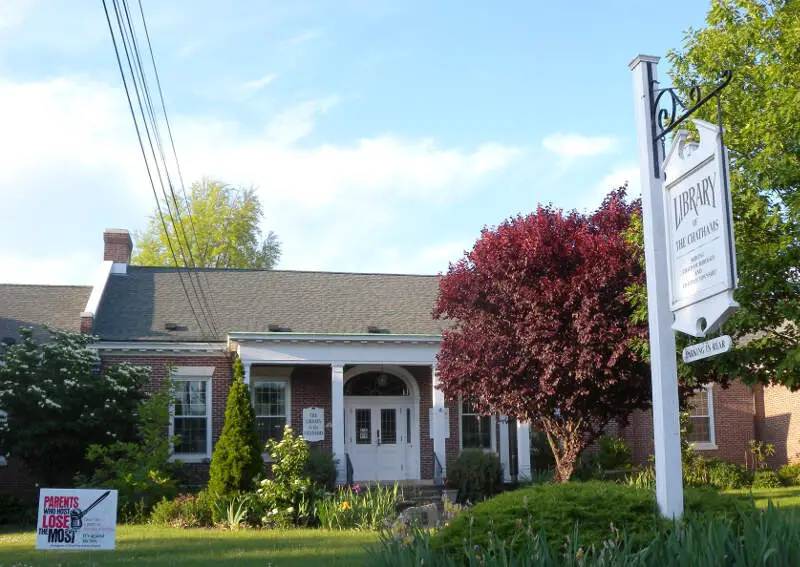 Source: Public domain
Population: 8,978
Median household income: $146,250
Median home price: $715,700
It's really no wonder why Chatham is just dripping in awards and accolades, from being named one of the "100 Best Places to Live in the United States" by CNN to one of the "Best Places to Live" in New Jersey by New Jersey Monthly.
Not only do residents have some of the nicest and most expensive houses in the state (not to mention country), but they're also some of the most educated—77 percent of people here have college degrees (and they'll happily tell you all about their various areas of expertise.)
3. Mendham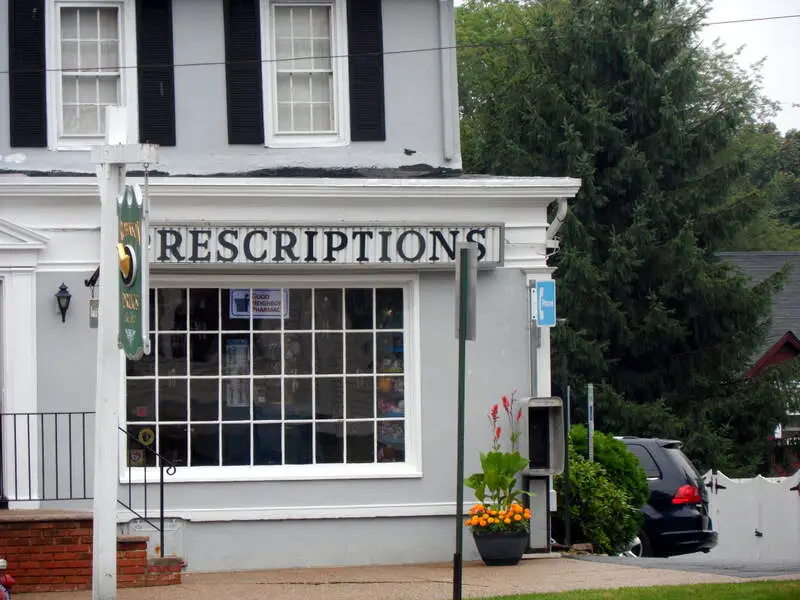 Population: 5,004
Median household income: $126,597
Median home price: $660,300
Okay, okay, you guys are allowed to be snobby. No, not because you have plenty of art galleries per capita or because almost all of your residents hold college degrees; because you, dear Mendham, were once the home of Peter Dinklage. And any place that brings the world Tyrion Lannister is A-OK.
Plus, you all have a lot of money, so snob away. You've earned it.
4. Edgewater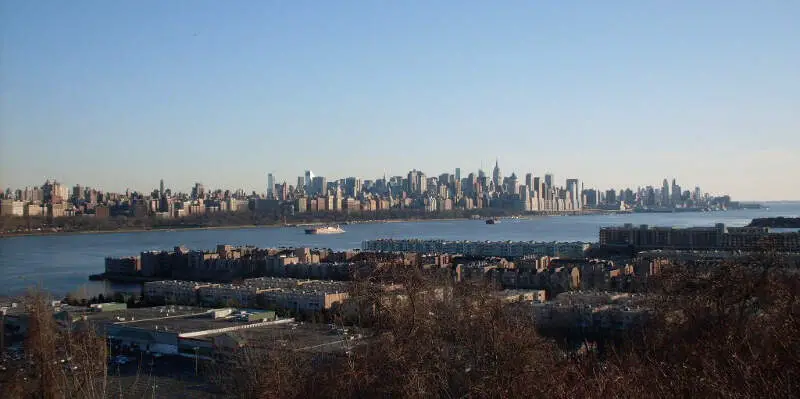 Population: 11,425
Median household income: $103,760
Median home price: $553,600
Sure, the income in Edgewater may not be quite as high as in, say, Upper Saddle, but over $100,000 median is nothing to sneeze at. This community's real claim to snobbery fame, though, is not in its income or even its home prices, but lies in its academics.
Edgewater has more private schools per capita than anywhere else in the state and a college grad population of 72 percent. Plus, it's home to the last remaining of 15 Carnegie libraries in New Jersey, the Edgewater Free Library.
And if all that's not enough for you, just hop on over to Manhattan. If you can't find fellow snobs there, you're wearing your Hermes sleep mask too tight.
5. Glen Ridge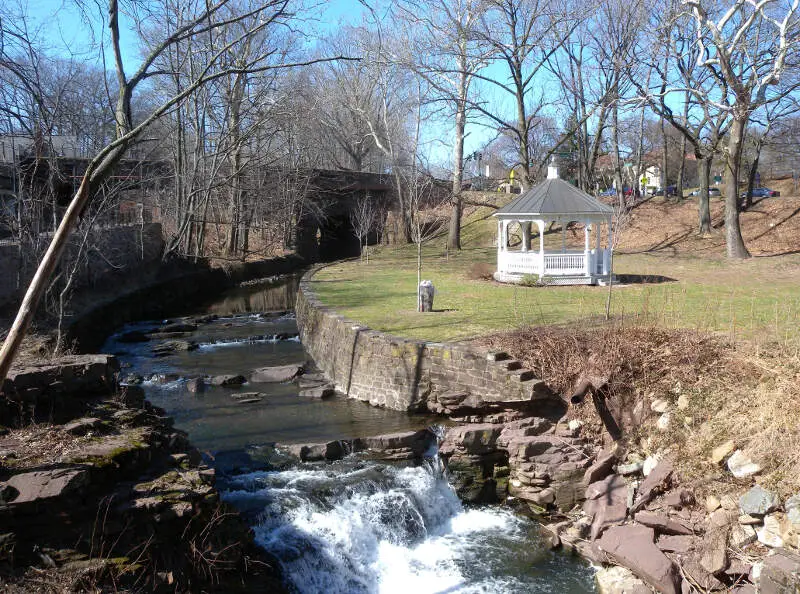 Source: Public domain
Population: 7,520
Median household income: $159,511
Median home price: $575,800
Are you a money snob? An education snob? A gaslight snob? (What?) Then you'll fit right in in Glen Ridge!
Second only to Upper Montclair in its number of college graduates, and with a few different private schools to choose from, Glen Ridge is smart. Flat out.
6. Bernardsville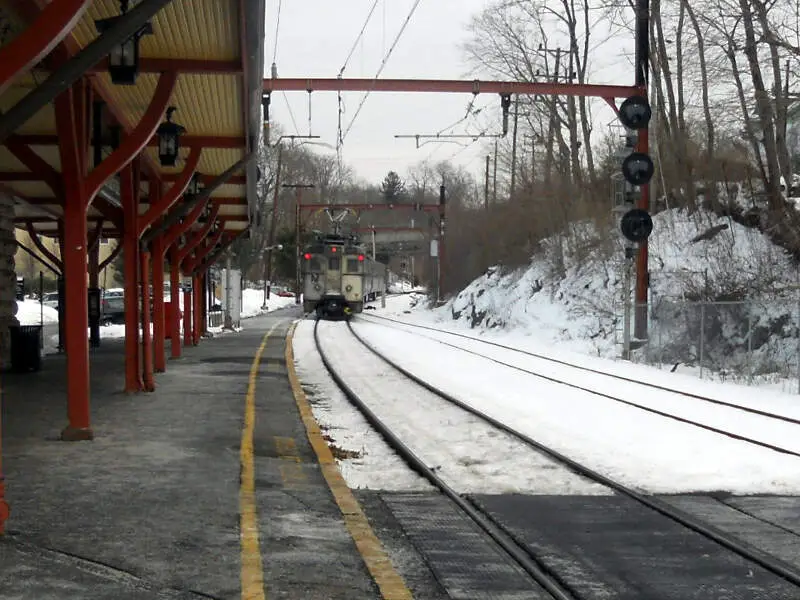 Population: 7,710
Median household income: $130,441
Median home price: $654,500
Sure you guys make a ton of money, certainly you have plenty of art galleries and theaters per capita, and yes, your homes are luxurious and expensive. But that's not why you're a bunch of snobs. This is why:
"Bernardsville is often mispronounced as 'BernARDSville' as opposed to the correct parochial pronunciation 'BERNardsville'."
Blah, blah, blah, blah, blah.
7. Westfield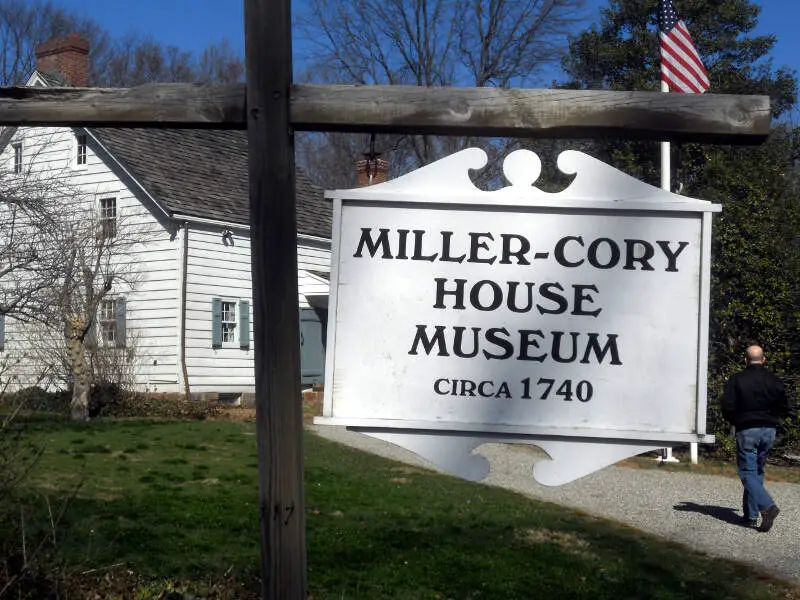 Population: 30,296
Median household income: $130,913
Median home price: $650,000
If you're an "adorability snob," Westfield's the place for you. It. is. SO. cute.
As a matter of fact, Westfield's cute factor has actually won it some awards—in 2004, it was the winner of the Great American Main Street Award, and in 2010, the America in Bloom Contest winner.
Even if you don't make six figures a year, you can at least afford to visit Westfield, as many people do every day for the shopping, dining, and of course, to gawk at the ridiculously expensive houses.
8. Hoboken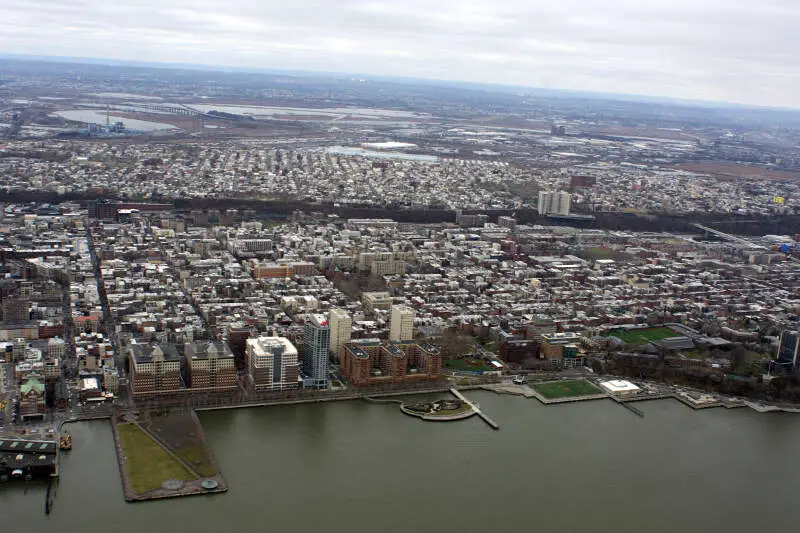 Population: 49,898
Median household income: $108,998
Median home price: $563,100
For Hoboken residents it may come as something of a surprise to learn that many people from outside of the state think "New Jersey sticks" when they hear Hoboken. Of course you all know this couldn't be further from the truth; Hoboken is a community rich in culture, in education, and, well, just plain rich.
Plus it's the home of baseball, Frank Sinatra, and Yo La Tengo. Not at all snobby things. Just sayin'.
9. Summit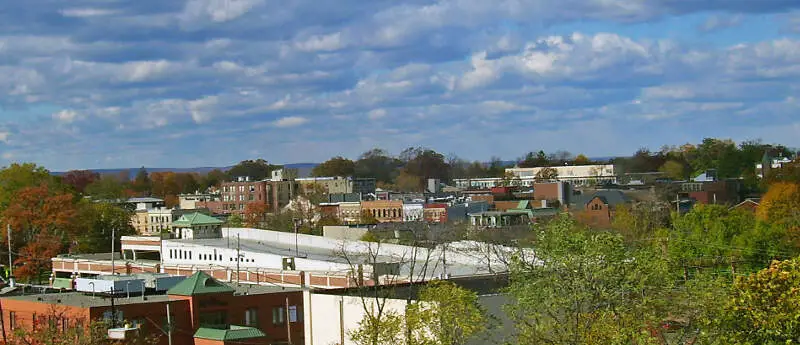 Population: 21,468
Median household income: $115,556
Median home price: $785,900
Home to The Summit Playhouse, the Summit Opera, and the Visual Arts Center of New Jersey, this city of just over 21,000 puts the arts in artsy fartsy.
And with a median home price of nearly $800,000, they put the "OH MY GOD" in "OH MY GOD THESE HOMES ARE EXPENSIVE." But hey, it's the price you pay for having the privilege to tell people you live in Summit.
10. Oradell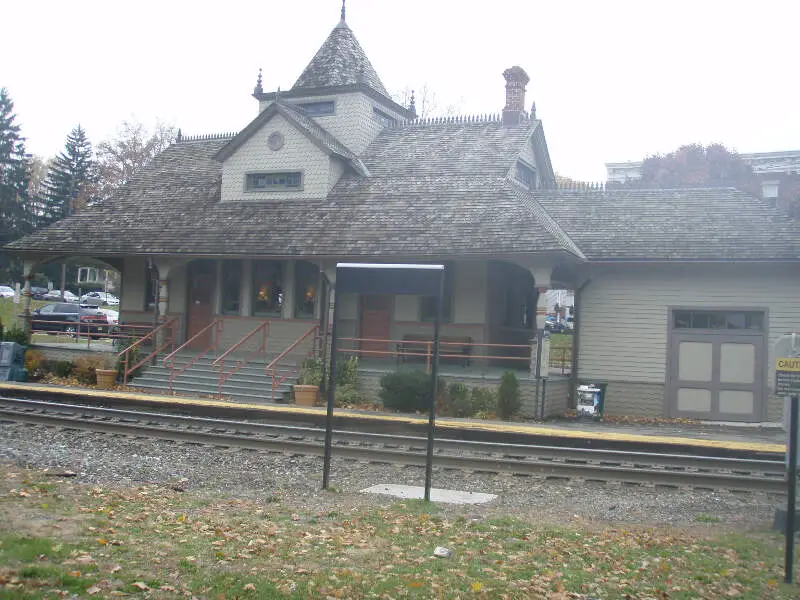 Population: 7,997
Median household income: $148,857
Median home price: $593,800
Last but certainly not least, we've got Oradell. This little borough in Bergen County has consistently been well ranked by such prestigious publications as New Jersey Monthly and, well, local bumper stickers.
As if the high income wasn't enough to brag about (which surely some snobby residents do), Oradell is also home to wonderful cultural staples like the Little Firehouse Theater. No, this place isn't snobby
but thinking it makes your hometown better than others, well, that is.
Fresh to Death!
Sure, we might have poked a little harmless fun at these 10 snobby places, but hey, it's only because we're jealous. High incomes, expensive homes, excellent education, and more culture than the entire cast of Real Housewives of New Jersey combined? Who wouldn't want that!
So fist pumps all around to our 10 snobbiest places (pinkies out, of course.)
Breaking: We have a list the top cities in New Jersey that have the most Ashley Madison accounts. Click here to read which cities have the highest number. You'll probably be surprised.
We also ranked the ten most redneck cities in New Jersey. Click here to read that one.