This article is an opinion based on facts and is meant as infotainment. Don't freak out.
Swipe left for slideshow. Article continues below.
There are a number of party hot spots in California which have a pretty notorious name for skin and sun. Sexy places where people are said to hook up fairly often. Places like Santa Barbara, San Diego, and especially Orange County.
But are these the best cities to score in? The purpose of this post is to use science and data to determine which places are the easiest you could possibly go in California if you wanted to hook up with someone.
After analyzing more than 400 of the state's most populous areas (over 5,000 people), we came up with this list as the 10 easiest places to get laid in the state of California:
Davis
You might be thinking, "Davis?" Why haven't I gone there before?
Well if you live in Davis, you're probably already aware of the pure excitement level, based on the criteria we list below. And if you're not already regularly hooking up there…well, then there's nothing we can do about that. That's your own personal problem.
Read on below to see how we crunched the numbers and see how the places near you fared. We've got the complete list of the most populous cities below so you know where to go and where to avoid on your next road trip.
The hardest place to get lucky, according to science? That would be Indian Wells. More on that later.
For more California reading, check out:
How do you decide if a place is easy to get lucky in?
In order to rank the chances where you're most likely to get laid in state, we had to determine what criteria helps people hook up. It isn't a stretch to assume that people will get frisky where there are plenty of young singles, in areas where people aren't married with kids, and in areas with high population densities.
So we scraped the internet for those criteria, and it spit out the answer. Like magic.
How we crunched the numbers
We threw a lot of criteria at this one in order to get the best, most complete results possible. Using the census bureau, we analyzed:
Population Density (The higher the better – meaning there's a better chance to meet someone you like)
Population with residents under 35 years old
Population with residents under 65 years old
Number of married households
Average resident age
Number of people without children
This list is a scientific analysis based on real data and is completely unbiased.
1. Davis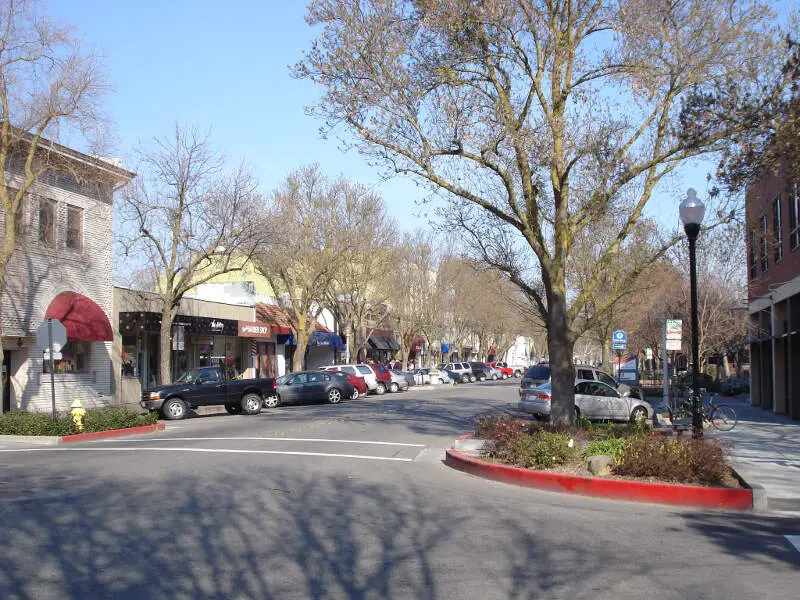 Source: Public domain
Population: 65,770
Hello, Davis! You may have been under the radar for a long time, but no longer. When you're looking at science and data, Davis just squeaks past Berkeley as the easiest place to get laid in the Golden State. Let's see why.
First off, Davis is just about the youngest city in the state. The average age of residents here is 25.5. That's mostly because it's home to UC Davis, a fairly large school just west of Sacramento.
As you might expect, with such a young population, only 36% of the population is married, and only 27% of the residents have kids. Which means you have a good chance of meeting someone who is single and ready to mingle here.
Finally, only a quarter of the population is 'old' (over 65).
Add it all up, and it sounds like you should take a detour when your friends head into Sacramento for the weekend to party. You'll thank us later.
2. Berkeley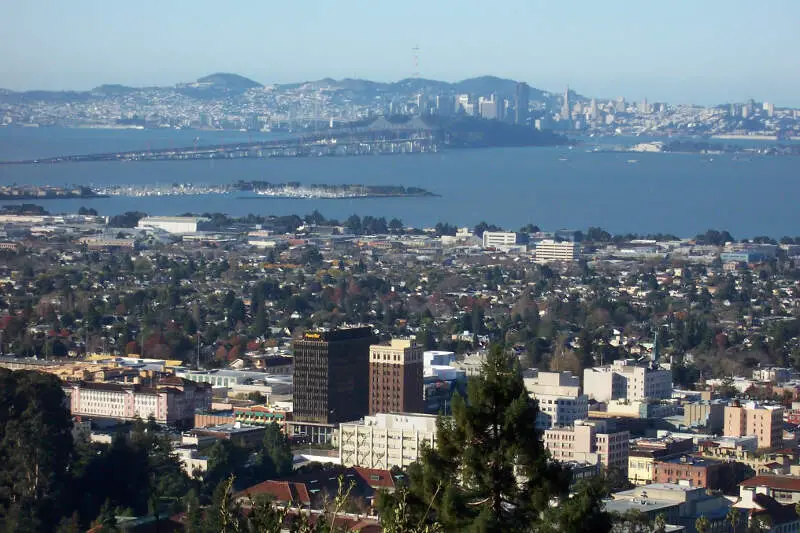 Population: 114,037
Berkeley has a pretty solid reputation as being a young, hippie type community. Well, we can add another stereotype to the mix. There's a pretty good chance that if you come to Berkeley looking to hook up with someone, you won't have to look too hard.
Actually, there are far less married people (32%) and people with kids (18%) than there are in Davis. The population skews a lot older though – 45% of the residents are 35 or older.
Which means if you're in your 40s, there are lots and lots of single people your age who are also down to get down.
3. Costa Mesa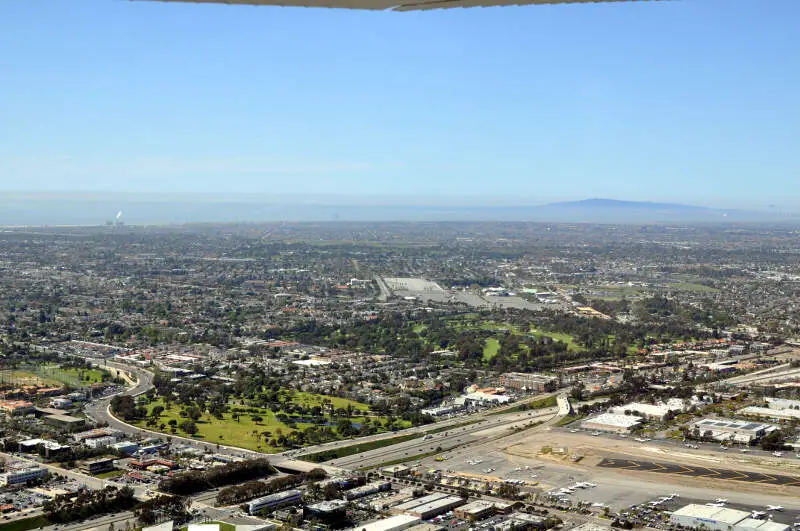 Population: 110,871
You knew you'd see an Orange County city on this list, didn't you?
Costa Mesa is a solid place to get laid for many reasons. Only 25% of the population has a kid at home, which increases your chances of being taken home from the bar. And, while 48% are over 35, only 42% are married, which is 7% lower than the state average.
Are there more men or women here? Unfortunately for the fellas, there are more men than cougars. But not by a large stretch.
If you're looking to get married in Costa Mesa, you'd better either be rich or attractive. But if you're looking to get laid…that's another story.
4. Los Angeles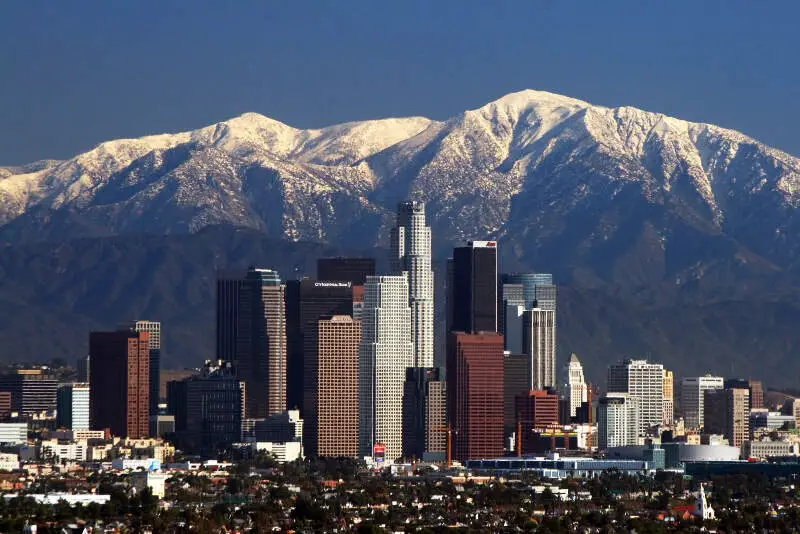 Population: 3,827,383
The best part about L.A. is that there are a TON of people here, and there are lots and lots of places to meet someone in L.A. proper, or in an adjoining city. If you're looking to settle down, you'd better have a 323 or 310 area code.
But if you're looking to get laid, you can have a 909 and still have some luck.
Only 38% of the population is married in Los Angeles, and only 30% are 'old', meaning there too many single, young people to count.
Los Angeles skews female.
Note: Nearby Santa Monica and Pasadena finished 11th and 12th, respectively.
5. West Hollywood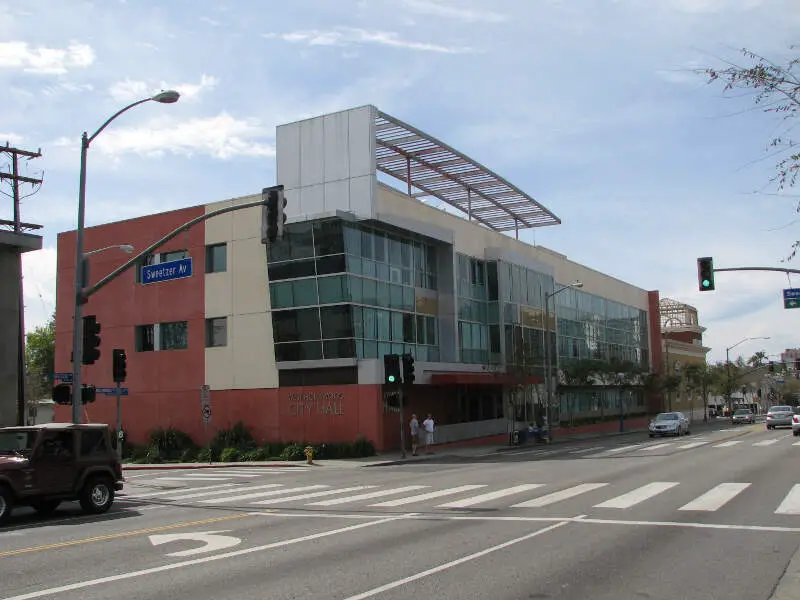 Population: 34,709
Right next door to L.A. is the small city of West Hollywood, where you can expect to get laid often, based on the data.
Only 19% of the population here is married, which is one of the lowest rates in the entire state. And a whopping 4% have kids. This is truly a singles paradise with lots of young, single people partying every night.
And no one has any baggage.
If you're a struggling actress, there are lots of attractive shoulders to cry on. If you're a successful actor, then you don't even need to worry about these rankings. You're getting laid anyways.
6. Sacramento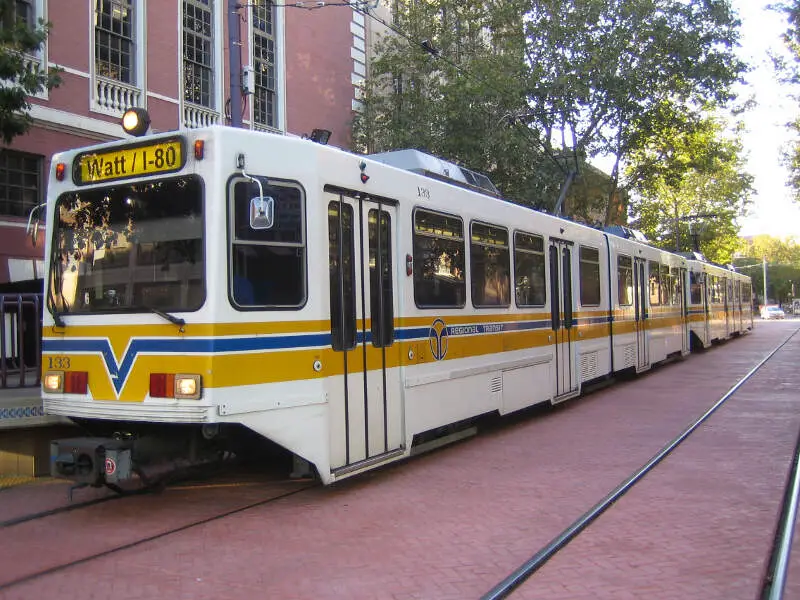 Population: 471,477
Sacramento isn't as young or single as some of the cities listed above, but across the board, it ranked really high for layability.
4 in 10 people are married, and 48% are over 35. However, there's a huge percentage of the population that's between 35 and 50 – which is right in the wheelhouse for people rounding second base, looking to score.
Only 1 in 3 people has kids at home. So you're batting .300 every time you approach that person with the cute smile.
7. Oakland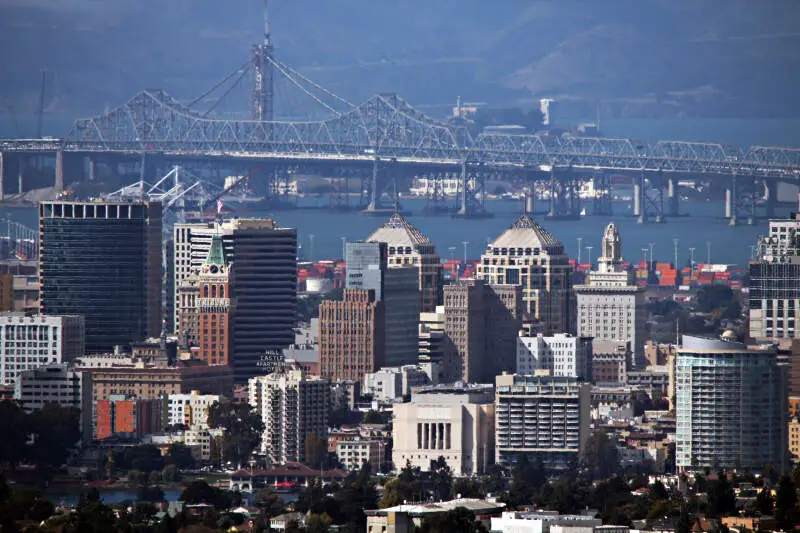 Population: 397,011
In California, 50% of people are married. In Oakland, it's far below that. Just over 1 in 3 residents here has a ball and chain at home to keep them out of the game.
Guys can have a field day in Oakland. This place skews heavily female. And only 28% of them have kids. We know how kids can be a real game changer at 2 a.m., right?
8. San Diego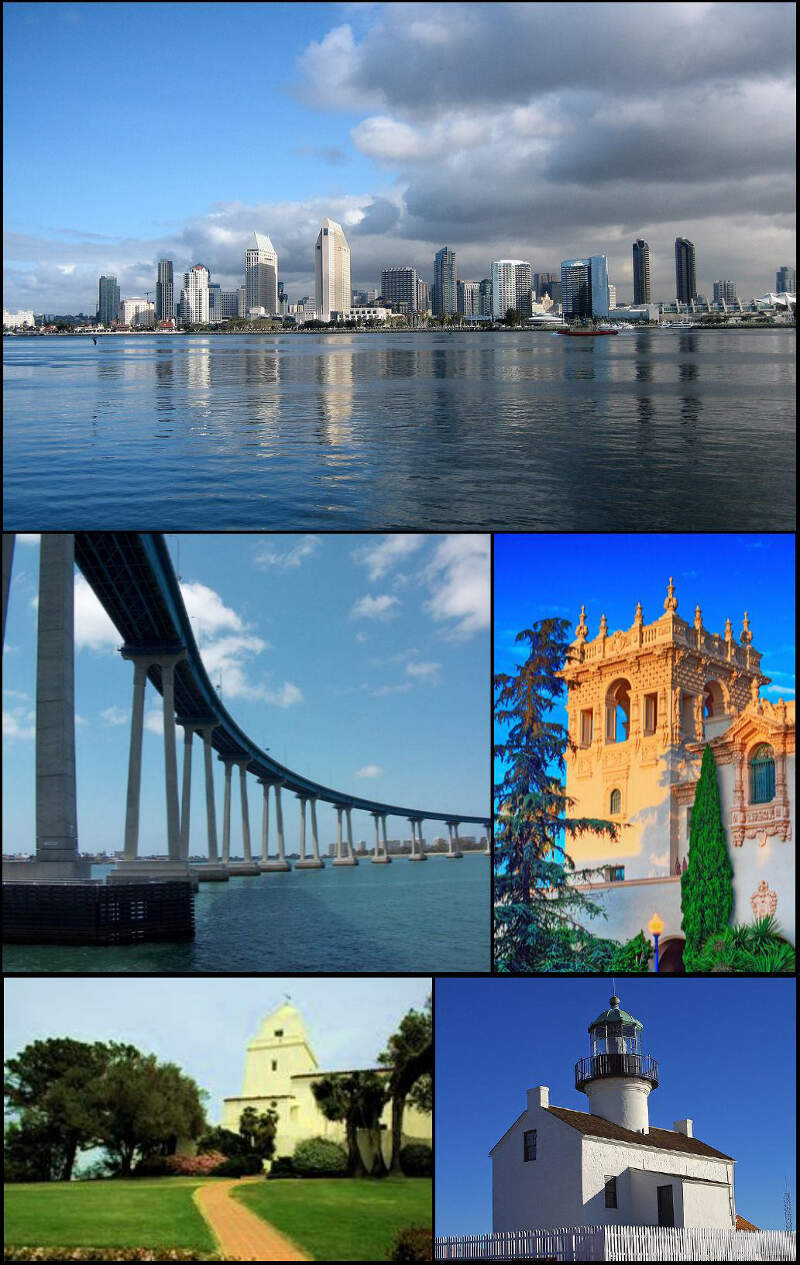 Population: 1,322,393
One of the sexiest cities in California just happens to be one of the easiest to score. Surprisingly, only 30% of the population of San Diego has kids. You must assume that with so many attractive people in this city, and considering that their average age is 33, that there must be lots of shagging here.
43% of the population is married here, and only 30% of the population is over the age of 65.
So, if you're looking to hook up with an older person in The Diego, you better try OurTime.com. That's the dating site for the elderly.
9. San Francisco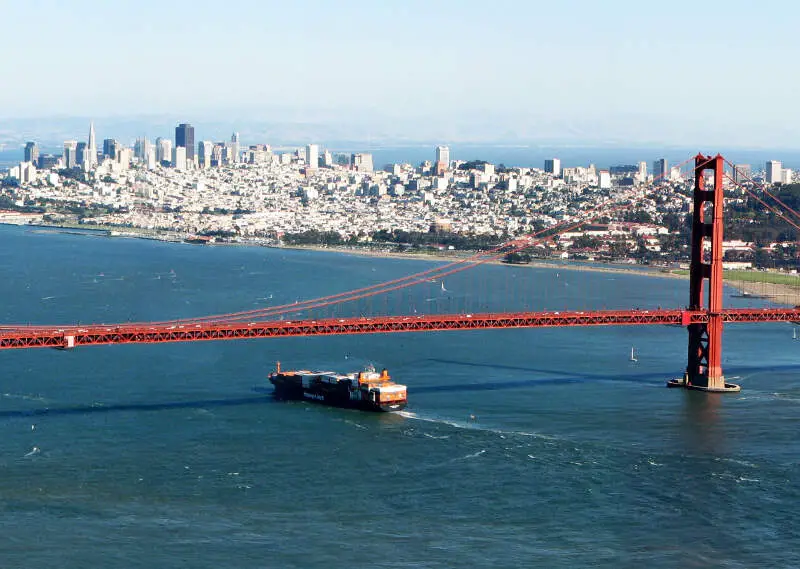 Population: 817,501
While San Francisco skews a lot older than other cities on this list (the average age of a San Franciscan is 38), only 38% of the population is married, and only 18% have children. And it is just about the most jam packed place in the nation.
Meaning lots of singles literally on top of one another.
That's a sign that people are waiting a long time (if at all) to tie the knot and get settled. Which gives YOU an advantage.
There are more males than females by a slight margin.
10. Riverside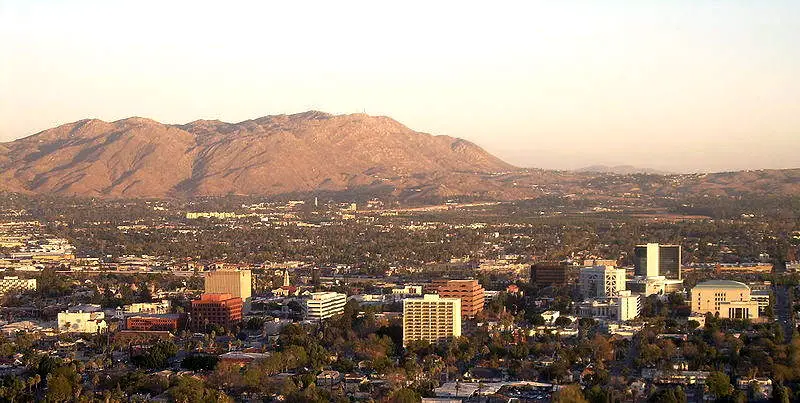 Population: 309,150
Riverside, part of the Inland Empire, is a bit of an outlier on this list. It's the only city that's not in the bay area or near the coast, and, by far, the least 'well known.'
The good ole' 951 has a lot going for it if you're looking to get some. UCR is a large school with lots of singles, and the average age of Riverside is only 30. That's in the bottom 15% of the state.
However, 40% of the population has kids. Which means you might have some mama drama on your hands if you make it to third base and are about to come home.
There You Have It
If you're looking at cities in California where it's easy to get laid because the population is young, single and without kids, this is an accurate list.
Who ever said science is a bore?
If you're also curious enough, here are the hardest places to get laid in California, according to science.
Indian Wells (Pop. 5,040)
Hillsborough (Pop. 11,006)
Los Altos (Pop. 8,126)
La Habra Heights (Pop. 5,371)
La Canada Flintridge (Pop. 20,293)
Disclaimer: This article is an opinion based on data. It should not be taken as fact.