This article is an opinion based on facts and is meant as info-tainment. Don't freak out.
Swipe left for slideshow
Advertisement
[adrotate banner="4″]
Is there anything wrong with being called the drunkest city in Kansas?
Here's what's interesting about Kansas: The Sunflower State has the 5th lowest number of heavy drinkers in the state. Residents average something like 20 beers a year each.
But the cities below more than make up for it.
How do you decide how much a city within a state drinks? By the number of available places to buy booze, and by how often people are talking about drinking, that's how.
Plus, we thought why not add in a stereotype? Studies have indicated that when one or both partners in a marriage are alcoholics, that couple is three times more likely to divorce.
Kansas' divorce rate is just about in the middle out of all U.S. states, by the way.
After analyzing all cities with a decent amount of people in them, we came up with this list as The Drunkest Places in Kansas:
Lawrence
Overland Park
Read on below to see how your city might have fared. By the way, Mission Hills is the most sober place in Kansas.
Advertisement
[adrotate banner="5″]
What drunken criteria did we use?
Number of bars and pubs per capita
Number of wineries per capita
Number of liquor stores per capita
Each city's drunk related tweets within the last week
Each city's divorce rate
For geo-located tweets, we measured the following raw number of tweets that came from within a city's general area: #Drunk, #Party, #Beer, #Wine and #Cocktails
Note: For the sake of getting reliable numbers, we counted places within a city's border, as well as within a short driving distance.
Advertisement
[adrotate banner="7″]
1. Lawrence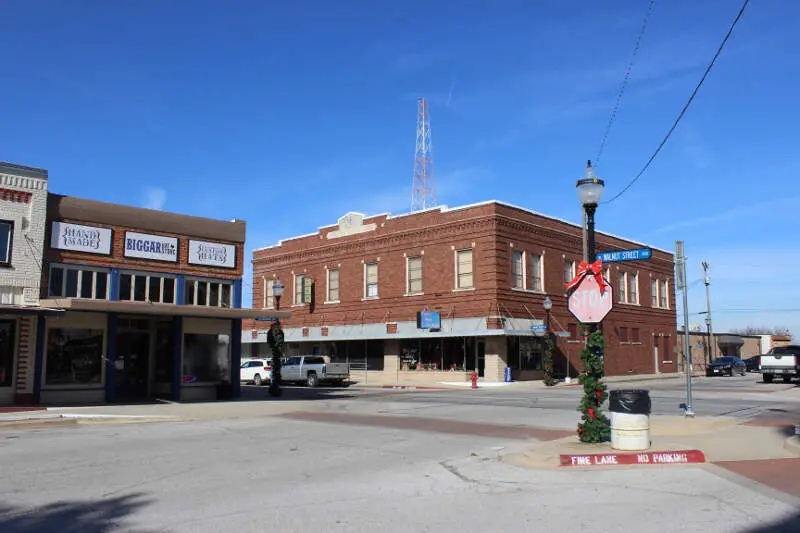 The gang at Sandbar, Lawrence, KS. From the Facebook page
Population: 87,963
Divorce rate: 8.4%
Bars per capita: 5th
Liquor stores per capita: 11th
Is there really a doubt that the home of the University of Kansas is the drunkest place in the state? They've been rated as not only the best party school in the state, but KU ranks as one of the best party schools in the country.
There are somewhere near 100 bars and pubs in the greater Lawrence area. You could just about trip and fall into a bar along New Hampshire and Massachusetts Streets downtown.
Lots of people probably do just that.
2. Overland Park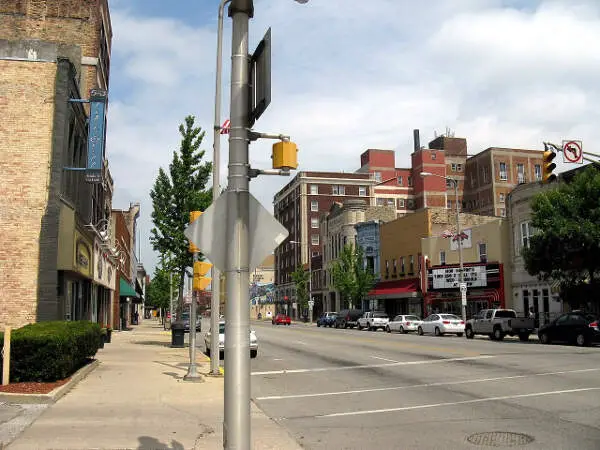 Maloney's Bar, Overland Park, KS. From their Facebook page.
Population: 174,404
Divorce rate: 11%
Bars per capita: 10th
Liquor stores per capita: 11th
Overland Park has a ton of bars – far more than Lawerence. But remember, we're considering available booze per capita here. There are far more barstools in Overland Park than in Lawrence, and the divorce rate is also much higher in Overland Park.
Lawrence led the way on Twitter, but there were lots of Overland Park drunk tweets. Sadly, instead of them talking about people partying, lots of them mention many of the drunk-related crimes that happen here.
3. Manhattan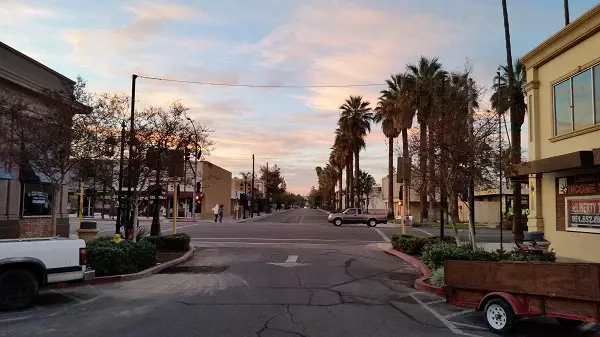 The gang at O'Malley's Alley, Manhattan, KS. From their Facebook page
Population: 52,988
Divorce rate: 5.2%
Bars per capita: 2nd
Liquor stores per capita: 19th
There are a ton of bars and places that serve booze in Manhattan for a city of just over 50,000 people, especially in the Manhattan/Moro area of town. And, you can imagine how much drinking happens on campus, especially on game days.
Many of you reading this right now probably has fond memories of being hammered at 5 am, trying to remember where you left your friends.
There weren't too many drunk Tweets coming from here. But this one is a gem:
"We don't get drunk in Manhattan, KS. We get less classy and more fun."
Yeah, right.
4. Holton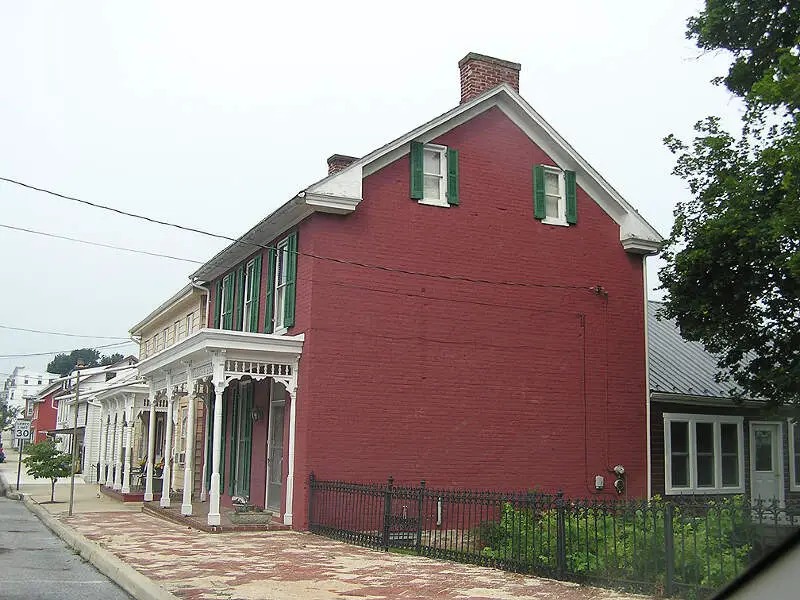 Off The Square Grill, Holton, KS
Population: 3,300
Divorce rate: 15%
Bars per capita: 8th
Liquor stores per capita: 4th
Little Holton is just about the smallest, drunkest town you'll find in Kansas. Although they only have a few bars and a couple liquor stores, there are only just over 3,000 people that live here. Which means there's lots of alcohol per person. There's most likely a reason for that.
And the divorce rate here is sky high. When 1 in 7 people has decided to call it quits on their marriage, that's a sign there's a lot of drinking going on.
To get to Holton, head north of Topeka on Route 75. We're sure most of the Holton folks already have the back roads memorized.
5. Junction City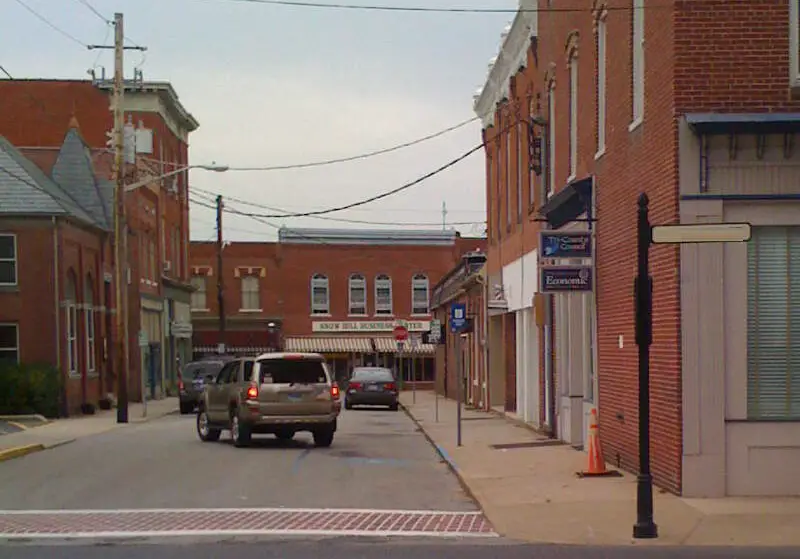 Coyote's Saloon, Junction City, KS. From their Facebook page.
Population: 23,150
Divorce rate: 12%
Bars per capita: 6th
Liquor stores per capita: 10th
Just down the boozy road from Manhattan is the drinking friendly community of Junction City. Here, there are lots of bars and liquor stores in which locals can gather to talk about farming, KU and…farming.
We're joking. There's a lot more to talk about in Kansas than just agriculture, especially when you're drunk. Look at that divorce rate. Sounds like lots of people in Junction City can talk about who has custody of their kids.
6. Wichita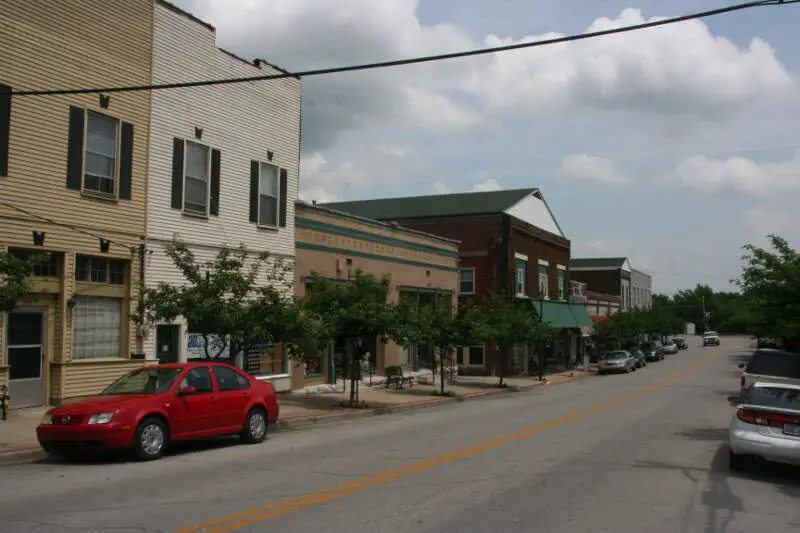 Bricktown Brewery, Wichita, KS. From their Facebook page
Population: 381,176
Divorce rate: 14%
Bars per capita: 5th
Liquor stores per capita: 21st
Another college town cracks the top 10. Although, if you look at party school rankings, it appears as if Wichita is only the 12th biggest party school in the entire state of Kansas. How can that be when there are more than 100 places to get wasted every night of the week?
Are the kids at WSU well behaved?
The divorce rate is really high for such a large town. Perhaps if you've just gone through a divorce, you can mosey up to the bar and buy that cowgirl a shot. Who knows, maybe she's been waiting for you all night long.
7. El Dorado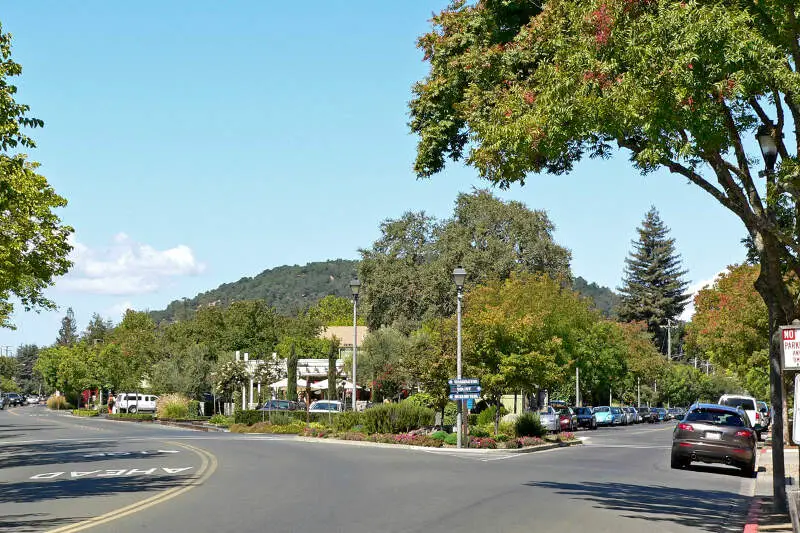 Jax's Place, El Dorado, KS
Population: 12,988
Divorce rate: 16%
Bars per capita: 4th
Liquor stores per capita: 19th
Holy Matrimony, El Dorado's divorce rate is through the roof! You can tell who was staying out late 4 nights a week, stumbling home in the wee hours. El Dorado spouses, that's who.
There are quite a few places to get bleary eyed in El Dorado. Are there bars to cater to the divorcees, or are people splitting up because there are so many bars here?
Either way, it sounds like there are some interesting moments around closing time in El Dorado every night.
8. Topeka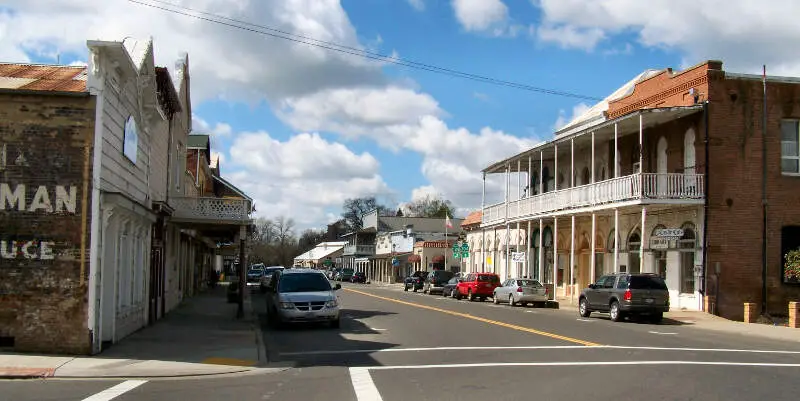 Topeka Sports Cabaret. Bar and Adult Entertainment, Topeka, KS. From their Facebook page
Population: 127,312
Divorce rate: 16%
Bars per capita: 13th
Liquor stores per capita: 16th
Not only are 1 in 6 people in Topeka, Kansas divorced, more than 5% are without jobs. That's really high on both counts for little ole' Kansas. Which means that the 100 or so places that have alcohol are a big draw for folks who should be spending time with the kids and looking for work.
Okay, enough motherly scolding from us. We're not against partying. It actually sounds like the person who Tweeted, "I got drunk and ate 108 dollars of nachos in Topeka Kansas" is actually having a really, really good time.
We might be a little jealous.
9. Hays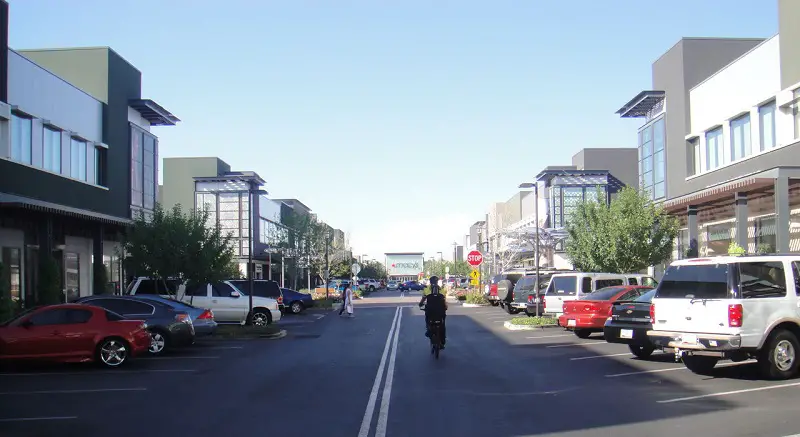 Toby Jugs. Hays, KS
Population: 20,586
Divorce rate: 10%
Bars per capita: 11th
Liquor stores per capita: 13th
If you're passing along I-70 and pull over for gas in Hays, you might want to look around. Odds are there are plenty of people who are a little boozed up at all hours of the day. At least that's what a lot of bars in a small town probably indicates.
There are also lots of liquor stores here as well, for those folks who are closet drinkers. Or for the kids at Fort Hays State who are only 20.
When the city's calendar of events has things like 'Drive Through Flu Shots' and 'Church of The Pioneers Exhibit' on it, what else are people gonna' do?
10. Kansas City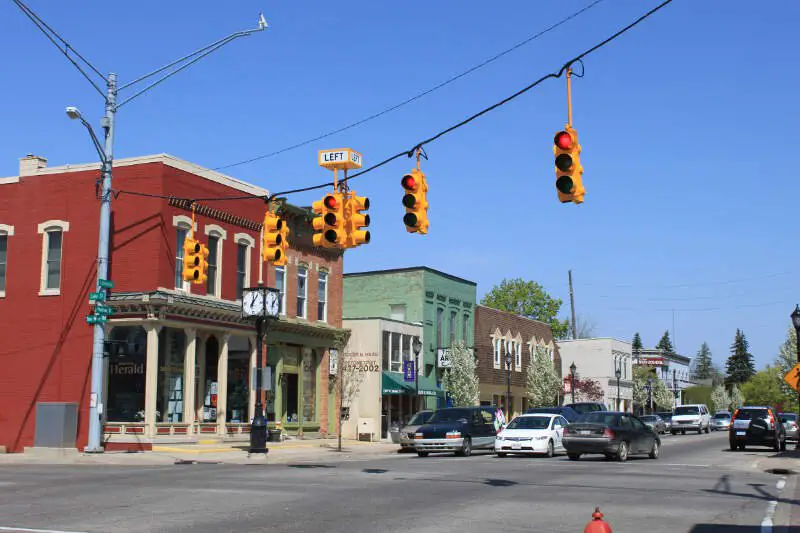 The gang at Bier Station, Kansas City, KS. From their Facebook page
Population: 145,605
Divorce rate: 14%
Bars per capita: 39th
Liquor stores per capita: 45th
To all the hard core drinkers in KCKS who think that this list is bogus, to you I say: Have another shot and chill. If you want to know the truth, Kansas City actually ranked a lot lower than 10th. We moved them up because we've been there and seen the late night drama that happens in and around bars here.
The fact is that there just aren't that many bars in the Kansas City area. You'd have to cross the river to get to the real party. But that would mean you'd have to make it home.
So, while there are thousands of people in KC who get wasted every chance they get, there are a couple hundred thousand residents here who are content with a night in with the cat.
There You Have It
If you're measuring the locations in Kansas where there are a high number of divorced people, bars and liquor stores, and where people are talking about drinking the most often, this is an accurate list.
We made a video on the 10 most redneck cities in Kansas if you haven't seen that one yet.
Desktop users: Here's a complete chart with the drunkest cities in Kansas, along with their divorce rates: