This article is an opinion based on facts and is meant as info-tainment. Don't freak out.
Swipe left for slideshow
Is there anything wrong with being called the drunkest city in Montana? I mean, the state's motto should be "Big State. Big Beer."
Here's what's interesting about Montana: You drink. A LOT. Not as much as the lushes in New Hampshire and Delaware, but still, Montana is 6th in the U.S. for alcohol consumption.
Residents average something like 26 beers a year each.
Hey, we're not judging. Kinda sounds like you're making the best of it.
How do you decide how much a city within a state drinks? By the number of available places to buy booze, and by how often people are talking about drinking, that's how.
Plus, we thought why not add in a stereotype? Studies have indicated that when one or both partners in a marriage are alcoholics, that couple is three times more likely to divorce. Montana's divorce rate is just about the highest in the nation, too.
After analyzing all cities with a decent amount of people in them, we came up with this list as The Drunkest Places in Montana:
Hamilton
Missoula
Billings
Red Lodge
Bozeman
Whitehall
Whitefish
Great Falls
West Yellowstone
Bigfork
Read on below to see how your city might have fared.
What drunken criteria did we use?
Number of bars and pubs per capita
Number of wineries per capita
Number of liquor stores per capita
Each city's drunk related tweets within the last week
Each city's divorce rate
For geo-located tweets, we measured the following raw number of tweets that came from within a city's general area: #Drunk, #Party, #Beer, #Wine and #Cocktails
Note: For the sake of getting reliable numbers, we counted places within a city's border, as well as within a short driving distance.
1. Hamilton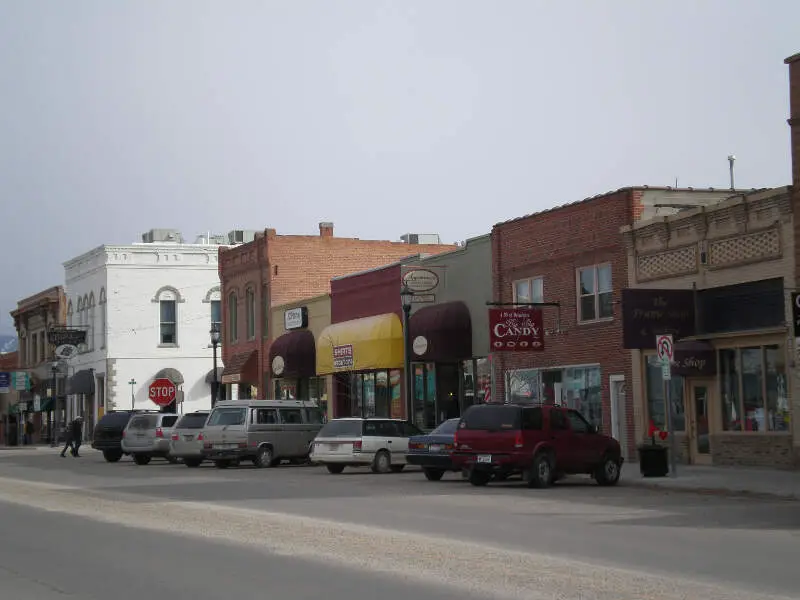 Bitter Root Brewing, Hamilton, MT
Population: 4,393
Divorce rate: 19.5%
Bars per capita: 3rd
Liquor stores per capita: 10th
When you look at the number of bars per capita in Hamilton, and consider the astronomically high divorce rate, it's pretty clear that the residents of this tiny mountain town are pretty drunk fairly often.
Holy Matrimony, Hamilton. 1 in 5 of you have decided that marriage wasn't for you anymore. It's not evident whether or not the number of bars here contributed to the divorce factor, or there are lots of bars to keep the newly single occupied, but either way, this place is a drunken enclave just south of Missoula.
2. Missoula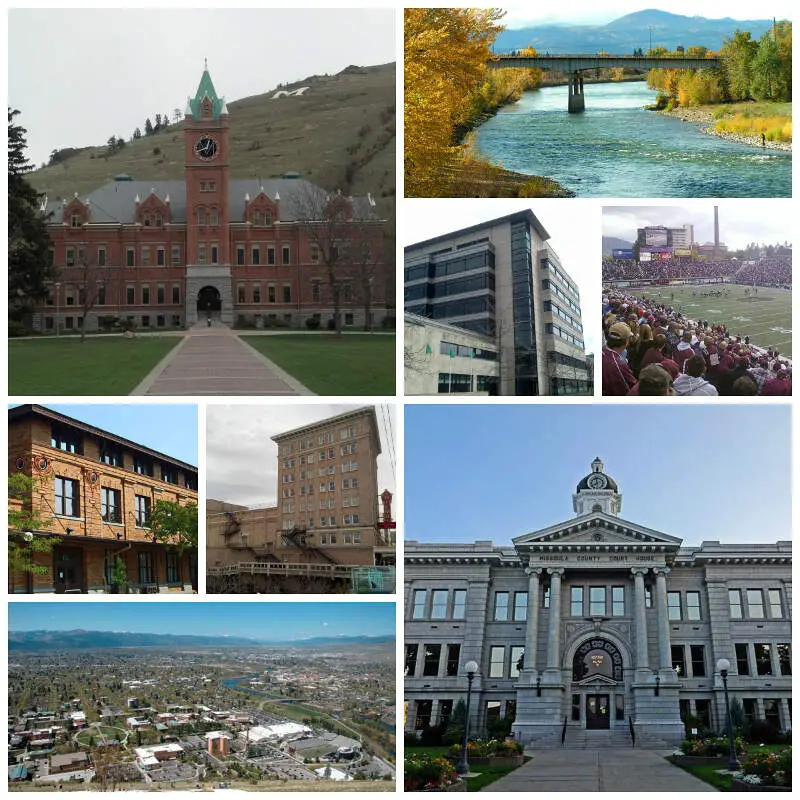 The gang at The Top Hat, Missoula, MT. From their Facebook page.
Population: 66,982
Divorce rate: 12.6%
Bars per capita: 12th
Liquor stores per capita: 14th
No surprises here. Missoula has lots of bars and restaurants that serve booze, and it's home to the University of Montana, which received an 'A' by Colleges.com for its party scene. People have commented that Missoula has the best downtown party scene of just about any college they visited.
And they really appreciate good beer here, too. There are 10 breweries here, and it's home to the Montana Fall Brewers Festival.
And Twitter was afire with drunken Tweets as well. This was a gem:
"I feel like unless your part of the drunk every night club u just don't fit in missoula mt"
3. Billings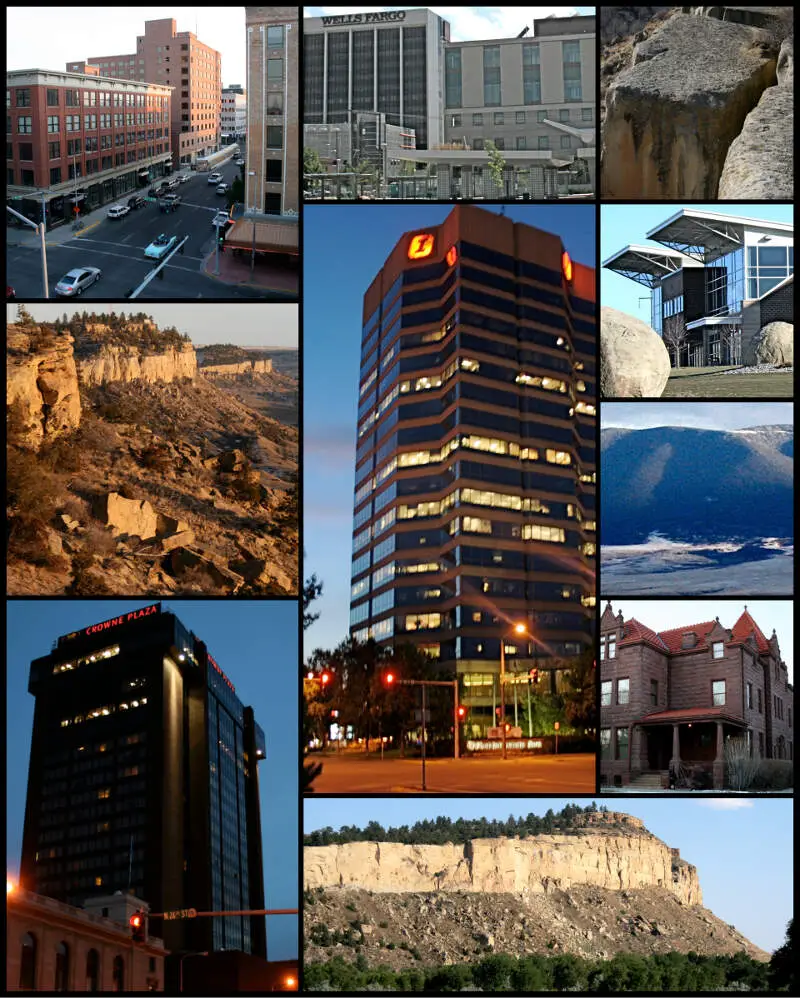 The Gang at Squire Lounge, Billings, MT. From their Facebook page
Population: 104,364
Divorce rate: 14%
Bars per capita: 13th
Liquor stores per capita: 17th
Montana's largest city has, understandably the most bars in the state. Plus, there were, at last count, 7 breweries here.
Twitter was a lot quieter than you might expect for such a large city. We were alerted to a story that indicated that drunk calls, public disturbances and homeless intoxication reports were actually on the decline.
So maybe Billings is growing up? How boring of them.
4. Red Lodge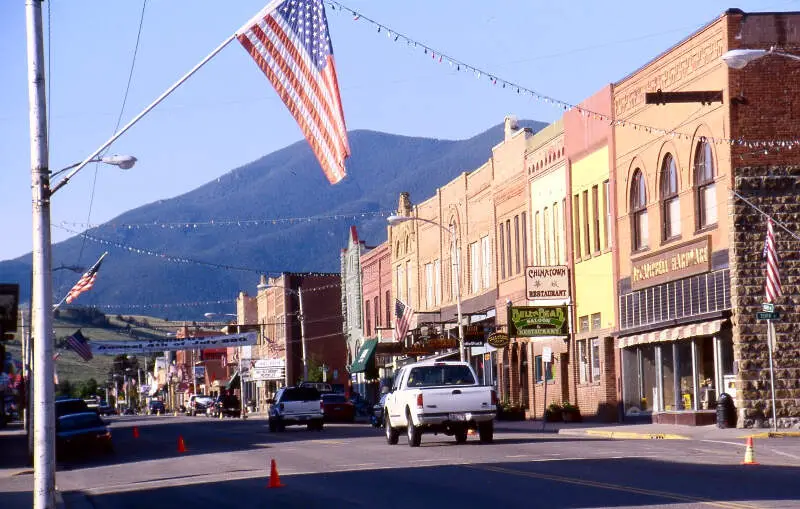 Natali's Front Bar, Red Lodge, MT
Population: 2,353
Divorce rate: 15.2%
Bars per capita: 1st
Liquor stores per capita: 9th
If you've ever driven been to Red Lodge, you'd know that there are a ton of bars jam packed along Route 212 right downtown. For a city of just about 2,000 people, there's more booze here per person that anywhere else in the state.
And when you consider that the divorce rate is high – even for Montana standards – you can understand how little Red Lodge, located about 5 or 10 beers south of Billings, ranked so high on this list.
5. Bozeman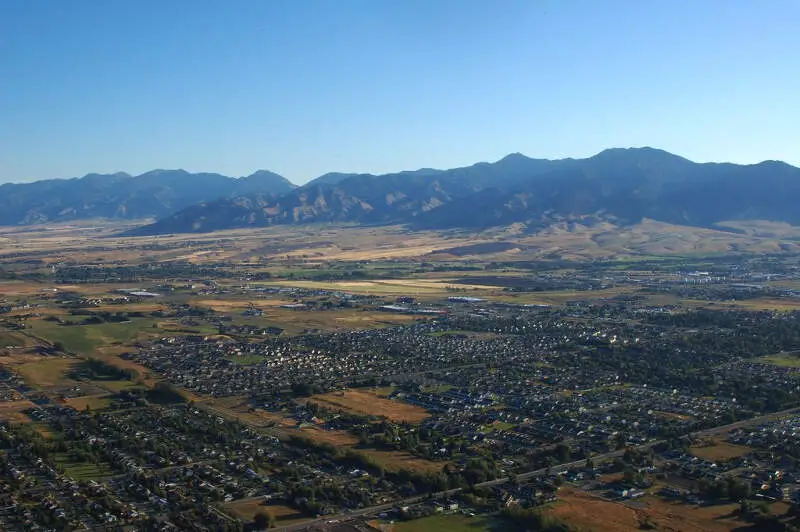 Outlaw Brewing, Bozeman, MT.
Population: 37,619
Divorce rate: 7.3%
Bars per capita: 18th
Liquor stores per capita: 17th
Colleges.com gave Bozeman a B+ for its party scene, noting that the house parties here are hit and miss. But everyone agreed that there is plenty of booze to go around for everyone. Bozeman also has 6 breweries at last count.
You can just about trip and fall into a bar along West Main Street in Bozeman. We're pretty sure that lots of people do just that every night.
What did Twitter have to say? Lots. This was a good one:
"Man reported that he thought he was assaulted. Investigation showed he was too drunk to remember if anything happened."
6. Whitehall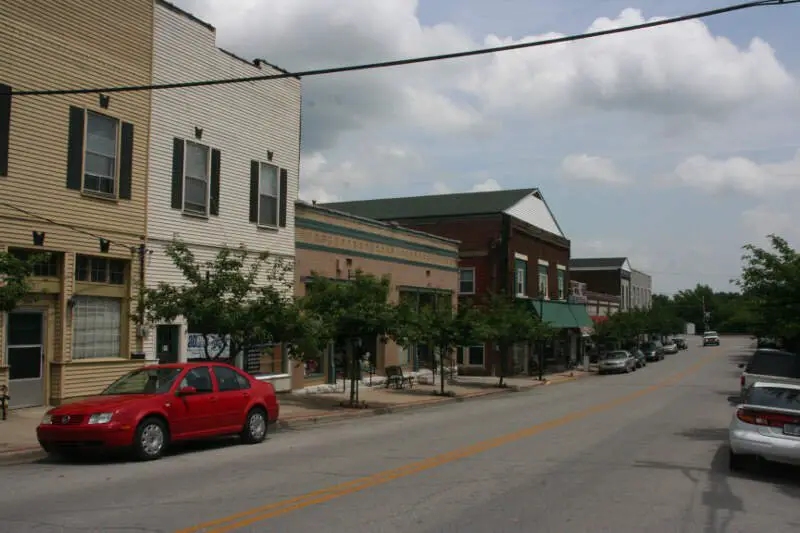 Roper Lanes & Lounge, Whitehall, MT
Population: 1,097
Divorce rate: 16%
Bars per capita: 2nd
Liquor stores per capita: 17th
Teeny little Whitehall only has a few bars, but how many does a town of 1,000 people need? There's probably a barstool for every person in town if you think about it. And, in looking at the divorce rate, it sounds like they're filled pretty often.
Whitehall is along I-90 just a short drive east of Butte. But we're pretty sure the residents in Whitehall have all of the back roads memorized by now. (Wink, wink.)
7. Whitefish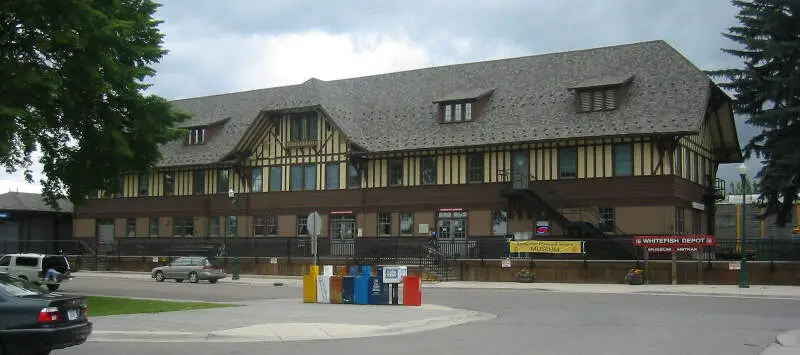 Bulldog Saloon, Whitefish, MT
Population: 6,402
Divorce rate: 11%
Bars per capita: 10th
Liquor stores per capita: 19th
Whitefish has two breweries and a lots of bars and restaurants which serve liquor. Within a 5 block radius, we counted 11 of them. That's a lot for a town of just over 6,000 people. In total, it looks like there are about 15 places in this drunken little place about 4 beers north of Flathead Lake.
8. Great Falls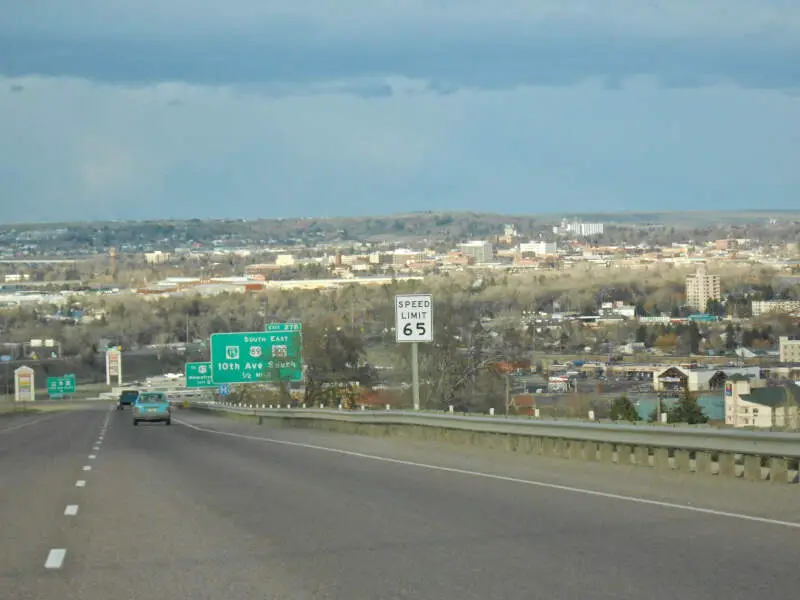 The gang at Sip 'n Dip Lounge, Great Falls, MT. From their Facebook page
Population: 58,498
Divorce rate: 13.5%
Bars per capita: 13th
Liquor stores per capita: 16th
Like the falls nearby, the booze is certainly overflowing in the third biggest city in the state. And Great Falls is home to the Sip 'n Dip Lounge, what GQ Magazine called one of the 10 most famous bars in the world. Here, women dressed as mermaids swim by a large glass wall that faces the bar.
There are also three breweries here.
9. West Yellowstone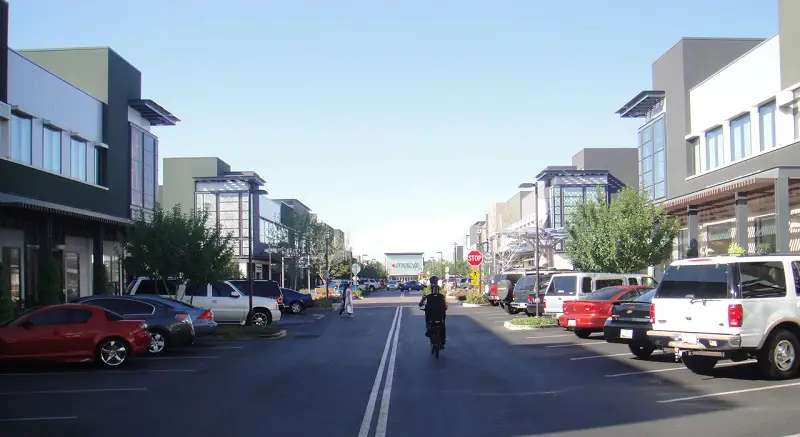 Iron Horse Saloon and Casino, West Yellowstone, MT
Population: 1,413
Divorce rate: 17%
Bars per capita: 3rd
Liquor stores per capita: 5th
Whether or not it's the locals or the tourists who are getting bleary eyed till the wee hours every night, when you look at the number of bars and liquor stores here, it's crystal clear – West Yellowstone is drunk fairly often.
There's almost more alcohol per person than anywhere else in Montana when you count the bars and restaurants that serve liquor. And it seems to be pretty popular among Chinese tourists as well. Do the Chinese drink a lot? We don't know – and Twitter wasn't any help, either. Twitter must not be popular in China.
10. Bigfork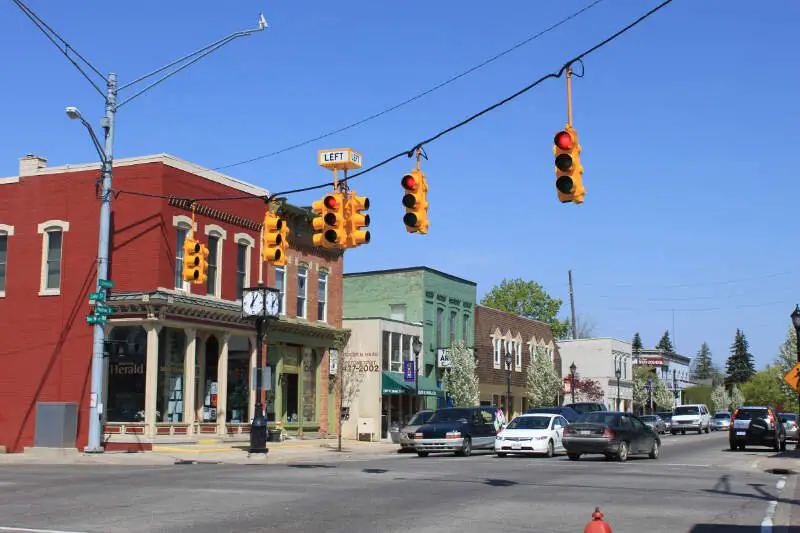 Rocky Mountain Roadhouse, Bigfork, MT
Population: 4,356
Divorce rate: 10.5%
Bars per capita: 3rd
Liquor stores per capita: 6th
Bigfork is a small place at the banks of Flathead Lake, where locals pull their boats in and get inebriated before heading off back to their own docks to…get more drunk. In fact, you'd be hard pressed to find anyone out on Flathead Lake in the summer that didn't have a drink in their hand.
God Bless America.
There You Have It
If you're measuring the locations in Montana where there are a high number of divorced people, bars and liquor stores, and where people are talking about drinking the most often, this is an accurate list.
When you're done reading this, you can check out our video: "A Man Spent A Week Flying Over Montana. What He Captured Will Blow You Away".
Desktop users: Here's a complete chart with the drunkest cities in Montana, along with their divorce rates: