This article is an opinion based on facts and is meant as info-tainment. Don't freak out.
Swipe left for slideshow
Is there anything wrong with being called the drunkest city in your state?
Here's what's interesting about Virginia: It's towards the back of the pack when it comes to alcohol consumption per capita. Residents average 20 beers each a year.
The divorce rate is somewhere in the bottom, too. Maybe that's because Virginia is for lovers.
Bravo, Virginia. Especially when you consider that right next door to the 2nd drunkest place in the nation (D.C.)
But, while hundreds of thousands of people don't drink a drop, the cities below more than make up for it.
How do you decide how much a place drinks? By the number of available places to buy booze, and by how often people are talking about drinking, that's how.
Plus, we thought why not add in a stereotype? Studies have indicated that when one or both partners in a marriage are alcoholics, that couple is three times more likely to divorce.
After analyzing all cities with a decent amount of people in them, we came up with this list as The Drunkest Cities in Virginia.
Charlottesville
Winchester
Virginia Beach
Fredericksburg
Bristol
Richmond
Leesburg
Roanoke
Abingdon
Arlington
Read on below to see how your city might have fared.
What drunken criteria did we use?
Number of bars and pubs per capita
Number of wineries per capita
Number of liquor stores per capita
Each city's drunk related tweets within the last week
Each city's divorce rate
For geo-located tweets, we measured the following raw number of tweets that came from within a city's general area: #Drunk, #Party, #Beer, #Wine and #Cocktails
Note: For the sake of getting reliable numbers, we counted places within a city's border, as well as within a short driving distance.
1. Charlottesville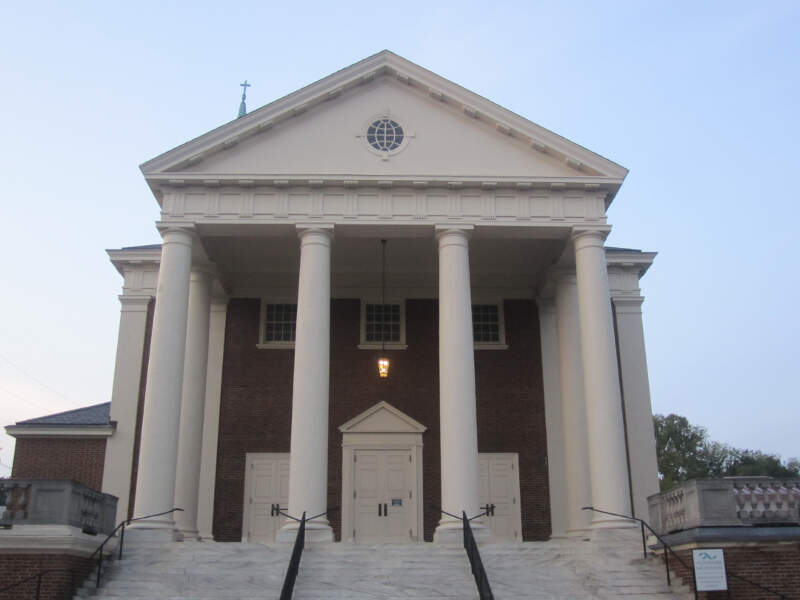 The gang at Miller's Downtown, Charlottesville, VA. From their Facebook page.
Population: 43,233
Divorce rate: 8.7%
Bars per capita: 2nd
Liquor stores per capita: 8th
No surprises here if you've ever spent time at the University of Virginia. There are bars and restaurants up and down Main Street here. You can just about stumble into a bar around every corner downtown.
Some people probably do just that.
In fact, there are almost more bars per capita than anywhere else in the state of Virginia.
When you factor in the amount of drinking on campus (Colleges.com gave UVA an A+for its party scene), you can see why Charlottesville 'won' this whole thing.
2. Winchester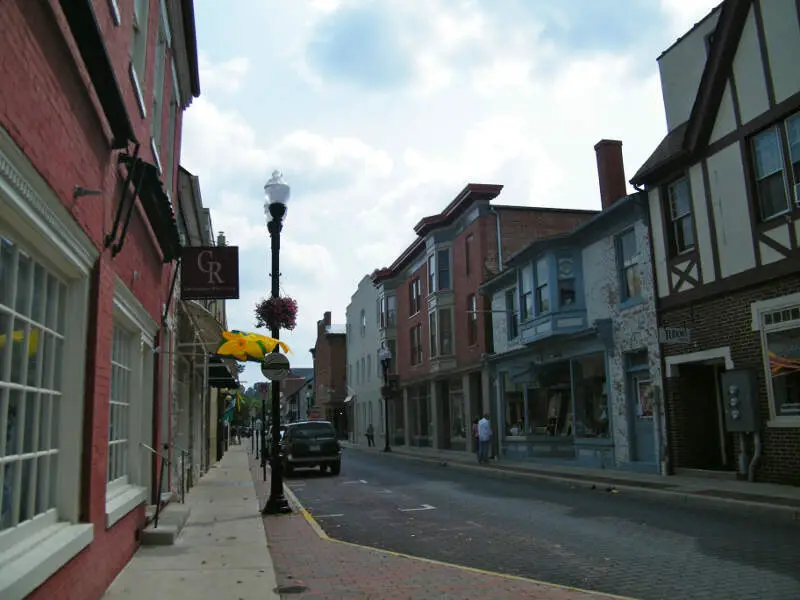 Picadilly's Public House, Winchester, VA
Population: 26,230
Divorce rate: 13%
Bars per capita: 5th
Liquor stores per capita: 3rd
For such a little place, there are lots of places to take part in some real buzzy activities in Winchester.
And when you factor in one of the highest divorce rates in the state, it's pretty clear that lots of people here are getting bleary eyed more often than not.
That's okay. We're not judging. Sounds like fun, actually.
Winchester is along I-81 on your way to/from West Virginia.
3. Virginia Beach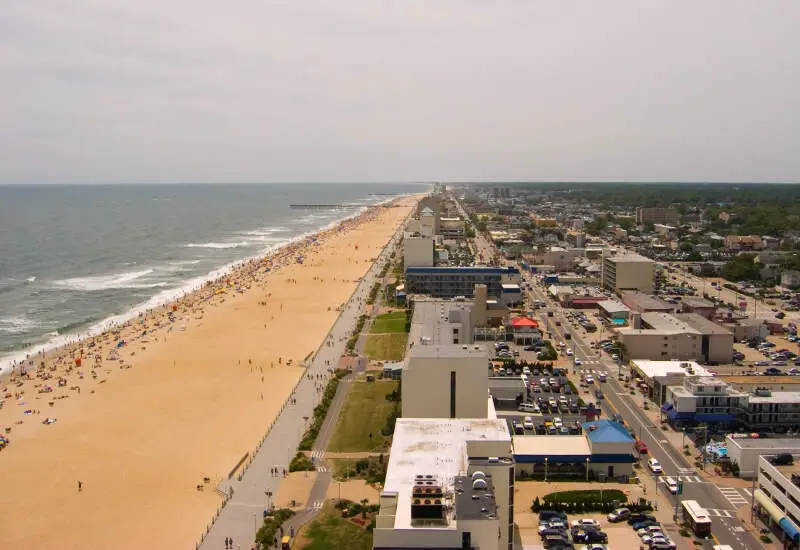 The gang at Peabody's Nightclub, Virginia Beach, VA. From the Facebook page
Population: 439,528
Divorce rate: 11%
Bars per capita: 14th
Liquor stores per capita: 26th
There are more bars in Virginia Beach than anywhere else in the state. But because there are so many people there, Virginia Beach ranked lower on this list. Remember, we're talking about drinkers per capita, people.
The fact is, there are thousands of people in Virginia Beach getting hammered every night. But there are hundreds of thousands of people who spend their down time at home.
Virginia Beach led the way with drunk Tweets as well. This one is pretty good:
"every time I hear certain songs now all i can think of is drunk twerking in my bikini in Virginia Beach then i hate myself"
4. Fredericksburg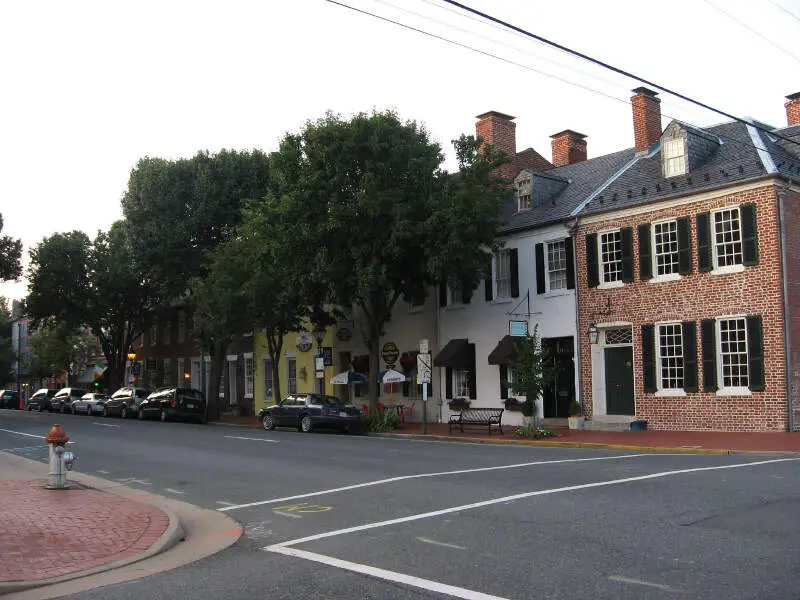 Capital Ale House, Fredericksburg, VA
Population: 24,932
Divorce rate: 11.2%
Bars per capita: 1st
Liquor stores per capita: 2nd
Would you have guessed that Fredericksburg has more bars per capita than anywhere else in Virginia? It's true. And more than a handful of liquor stores as well.
At last count, there were three breweries here as well along I-95 south of Alexandria. But we're pretty sure all the folks in Fredericksburg know all of the back roads.
5. Bristol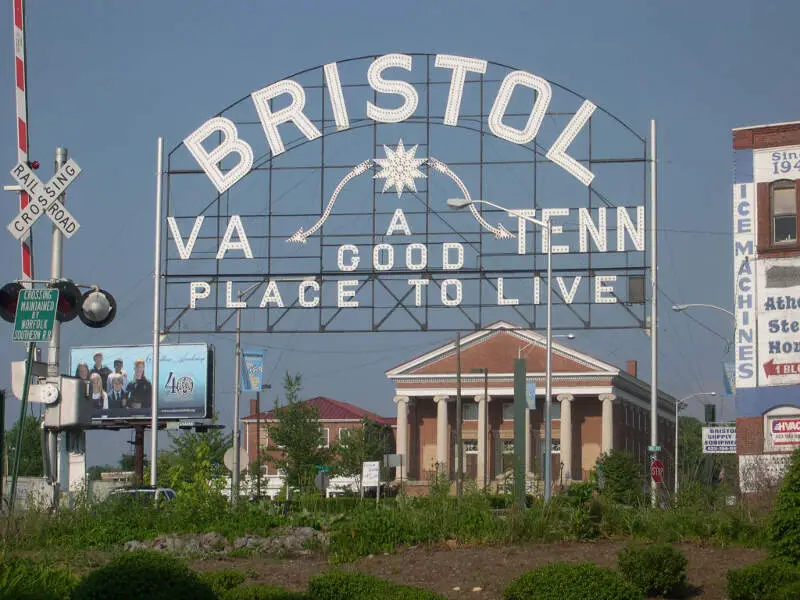 Virginia ABC, Bristol, VA
Population: 17,747
Divorce rate: 15%
Bars per capita: 15th
Liquor stores per capita: 5th
Bristol's city motto is: "A Good Place To Live." Does having lots of bars per capita mean a good place? Perhaps. Depending on what you do on the weekend.
While not overwhelmed with an abundance of booze, Bristol has plenty per person. There are lots of chain restaurants that specialize in their booze, and right next door, there are plenty of bars in Bristol, TN.
Since this smallish town is right along the Tennessee state line, there might be lots of moonshine moving across the border here as well.
6. Richmond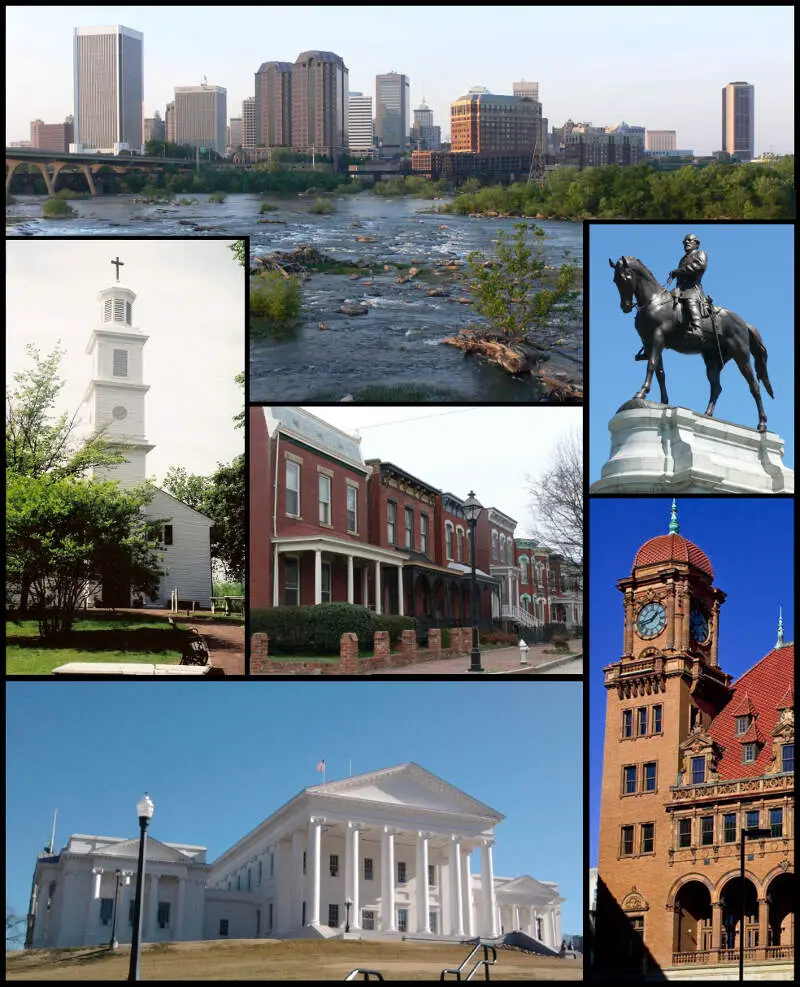 Hardywood Park Brewery, Richmond, VA
Population: 205,348
Divorce rate: 12%
Bars per capita: 5th
Liquor stores per capita: 9th
There are at least 10 breweries in Richmond, and simply a ton of bars, wine bars and liquor stores in and around downtown. Considering the amount of consumption that's occurring at VCU as well, this place really knows how to whoop it up.
We heard about lots of people drinking and driving in Richmond via Twitter, including a drunk woman who was streaming live video while driving.
Lovely.
7. Leesburg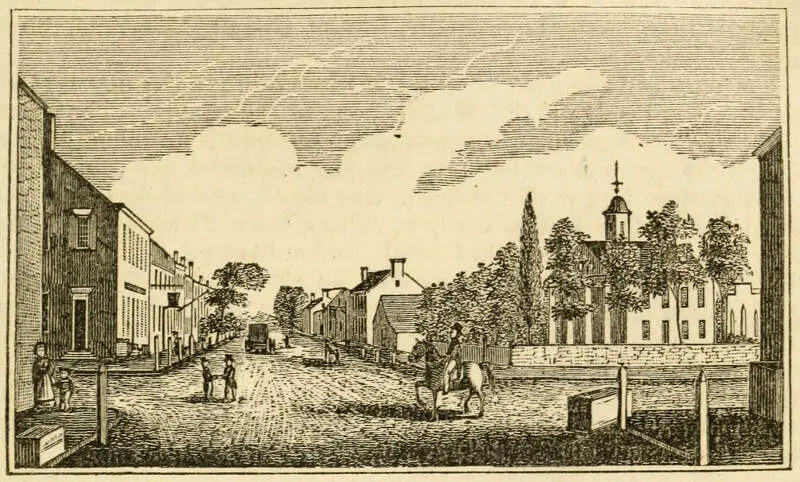 Downtown Saloon, Leesburg, VA
Population: 43,208
Divorce rate: 7.75%
Bars per capita: 19th
Liquor stores per capita: 17th
Did you know there are at least 6 breweries in Leesburg? About 2 or 5 beers northeast of D.C., the people in Leesburg have plenty of opportunities to get drunk at bars as well.
What's interesting about Leesburg is the divorce rate is so low. It's a fairly wealthy community, so perhaps people with more money are able to keep things together easier.
There were a fair amount of drunk Tweets coming from Leesburg. This is a gem:
"Go home Leesburg, you're drunk."
8. Roanoke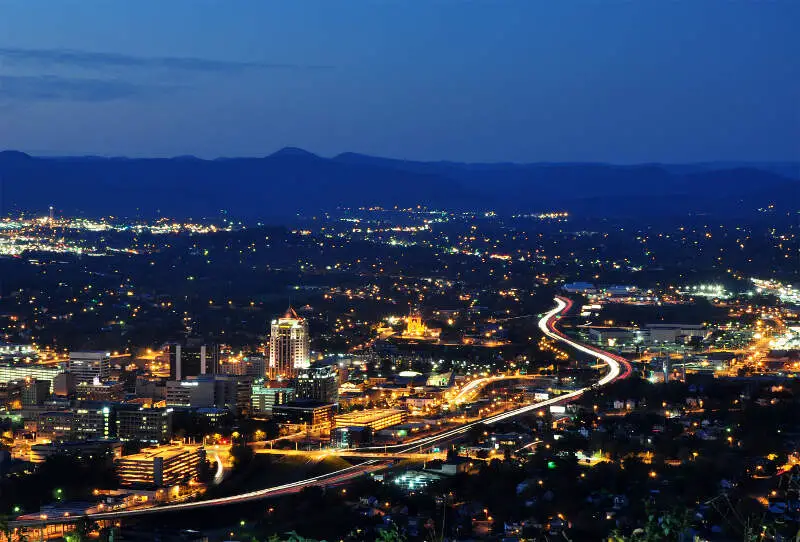 Legends, Roanoke, VA
Population: 97,347
Divorce rate: 16%
Bars per capita: 12th
Liquor stores per capita: 19th
Holy Matrimony, Roanoke! It says, 'Till Death Do Us Part' for a reason. 1 in 6 residents here is divorced, which is just about as high as you'll see in Virginia.
We're not saying that all of the marriages here were wrecked by booze. However, when one or both partners in a marriage are alcoholics, the marriage is three times more likely to end.
9. Abingdon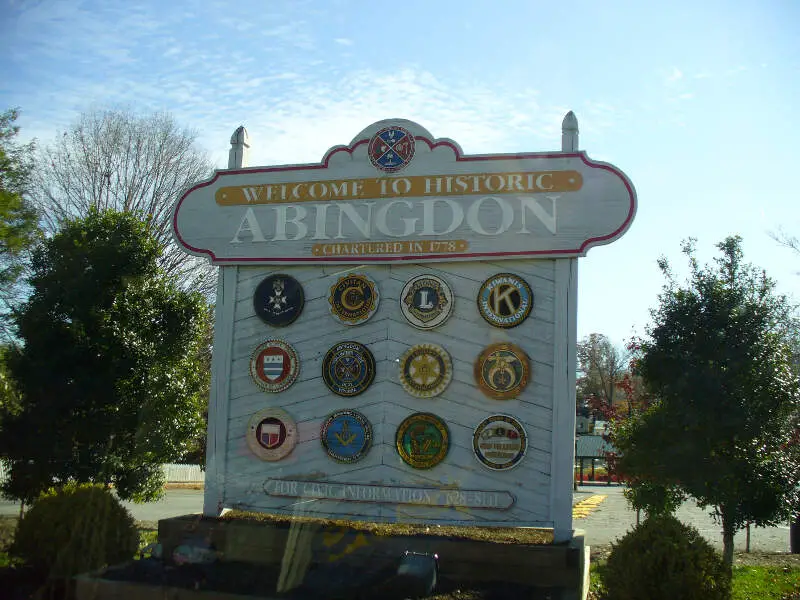 JJ's Restaurant and Sports Bar, Abingdon, VA
Population: 8,166
Divorce rate: 15.5%
Bars per capita: 3rd
Liquor stores per capita: 2nd
Just where is this tiny town with booze up the wazoo? Abingdon is way down I-81 near Tennessee.
Here, there are the 3rd most bars per capita in the state, and the 2nd most liquor stores in VA.
Abingdon is also home to Wolf Hills Brewing Company.
10. Arlington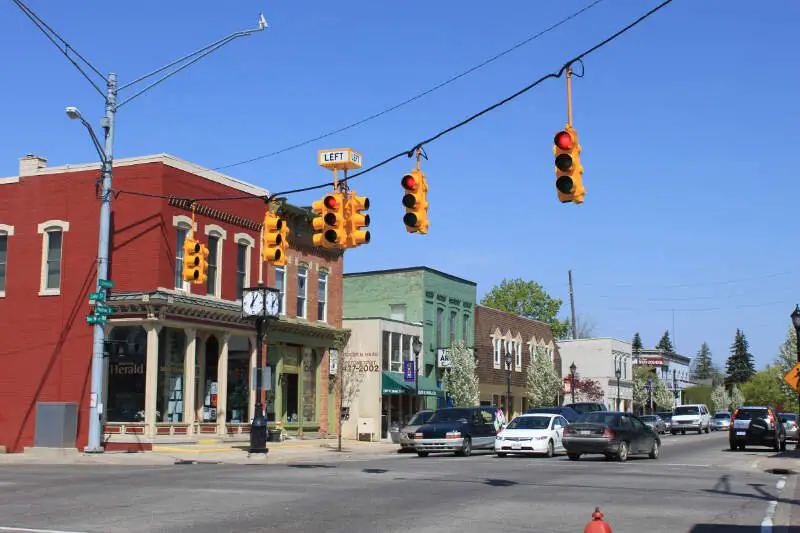 O'Sullivan's Irish Pub, Arlington, VA
Population: 209,077
Divorce rate: 8%
Bars per capita: 3rd
Liquor stores per capita: 2nd
Here's the deal with Arlington: It has a ton of places to get hammered, but they seem to be really responsible drinkers. The divorce rate is low, and the income levels and other economic factors are also pretty stable.
Being so close to D.C. (the 2nd drunkest place in the nation) also means there might be some spillover (literally) into the Arlington area.
But bravo to Arlington, for showing the rest of us that you can have your cake and eat it too.
There You Have It
If you're measuring the locations in Virginia where there are a high number of divorced people, bars and liquor stores, and where people are talking about drinking the most often, this is an accurate list.
We also wrote about the 10 Worst Places In Virginia if you didn't read it yet.
Desktop users: Here's a complete chart with the drunkest cities in Virginia, along with their divorce rates:
Share on Facebook