This article is an opinion based on facts and is meant as infotainment. Don't freak out.
Swipe left for slideshow. Article continues below.
There's no denying it: there are plenty of places in Virginia that are downright beautiful and full of excitement.
Unfortunately, not all towns and cities in VA are so lucky.
Just like in all U.S. States, there are definitely some boring places within Virginia's borders. You know the places: the ones where everyone has an AARP card and the most exciting thing they do all day is post a picture of their grandchild on Facebook.
Like Poquoson, for instance. In our latest analysis, we found that this city was the most boring city in all of Virginia. But don't feel bad if you're a resident of Poquoson. There are plenty of other boring, lackluster places in Virginia as well.
Here they are. Try not to jump out of your seat with excitement:
Poquoson
Bluefield
Smithfield
Wytheville
Richlands
Woodstock
Bedford
Suffolk
Abingdon
Galax
Before you get all upset if your city's name is on the list, rest assured that we didn't use personal opinion when it comes to what classifies a city or town as "boring" or "exciting". We crunched actual numbers to figure out which towns are statistically more boring.
And by the way, where are the most exciting cities in Virginia according to science? They would be Blacksburg, Charlottesville, Radford (believe it or not), Harrisonburg and Richmond. That sounds about right.
How we determined the boring cities in the Old Dominion
To figure out how boring a place is, we rely on a complex algorithm that factors in things we generally think make people exciting, and then we figure out which cities have the least number of those exciting people. We used the U.S. Census data to gather the information. Here are some of the things people tend to think of as making a city's population boring:
% of Population Over 35 (higher is more boring)
% of Married Household (higher is more boring)
Average Age (higher is more boring)
% of Households With Kids (higher is more boring)
% of Households with People Over 65 (higher is more boring)
Population density (lower is more boring)
Then, our algorithm generates several lists of the cities that have plenty of residents with high rankings in all of these categories. After a crunching of the numbers, a list of all of the cities magically appears listing them from most boring to most exciting.
For this list, we used every Virginia city that qualified for our rankings based on having a population of at least 5,000 residents. This keeps us from prejudicing our rankings by including very small pockets of retired people.
Grab your rocker and hold on.
1. Poquoson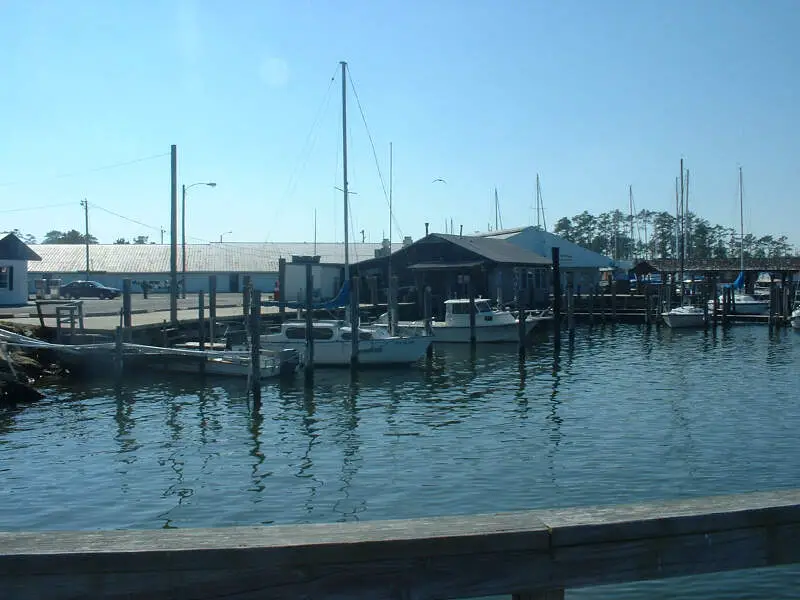 Population: 12,117
Average Age: 43.6
Married Households: 58.4%
Households With Kids: 32.1%
2. Bluefield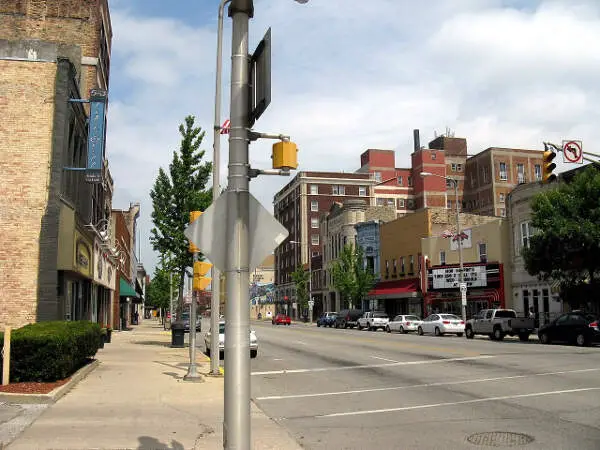 Source: Public Domain
Population: 5,424
Average Age: 42.9
Married Households: 63.5%
Households With Kids: 31.2%
3. Smithfield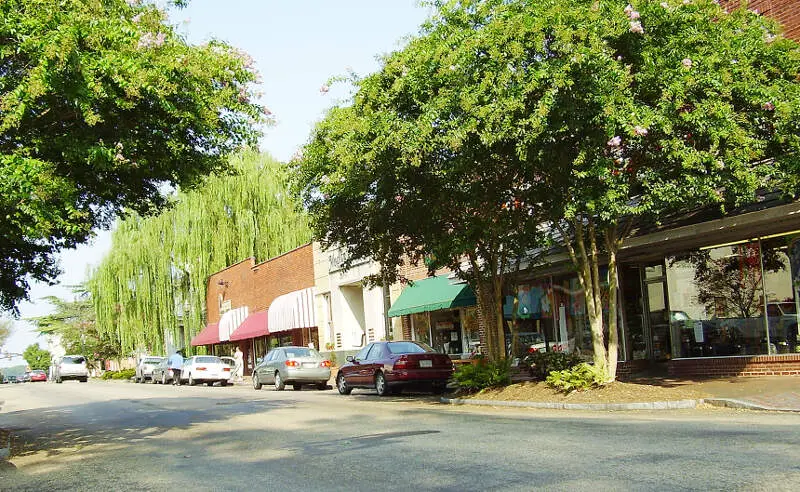 Population: 8,126
Average Age: 43.2
Married Households: 60.3%
Households With Kids: 35.2%
4. Wytheville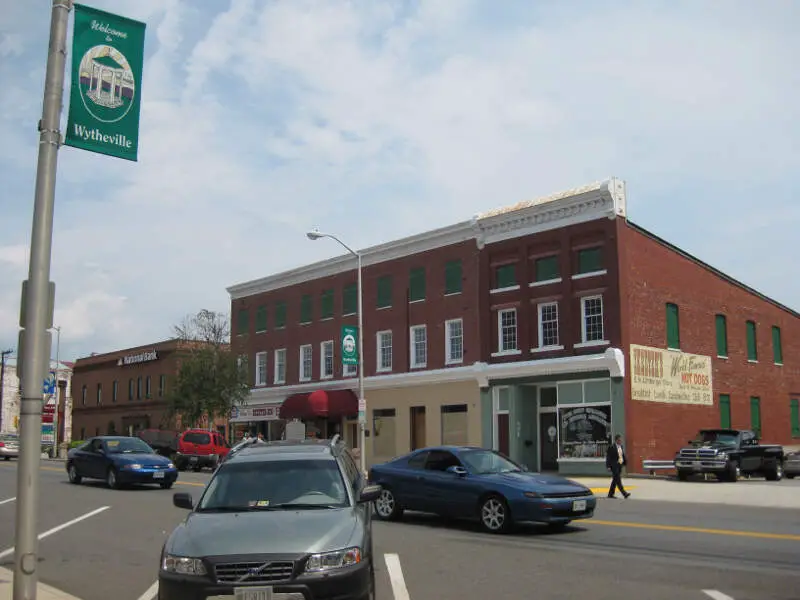 Population: 8,225
Average Age: 48.2
Married Households: 45.5%
Households With Kids: 20.3%
5. Richlands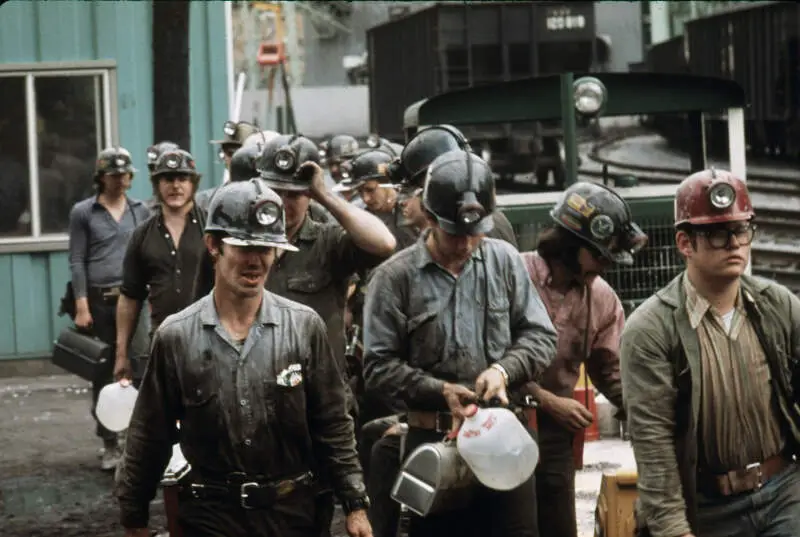 Population: 5,759
Average Age: 41.0
Married Households: 52.0%
Households With Kids: 33.5%
6. Woodstock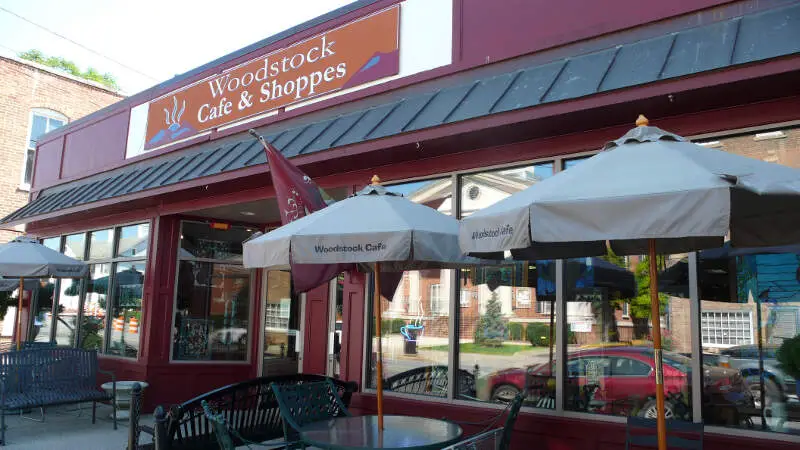 Population: 5,131
Average Age: 39.2
Married Households: 62.5%
Households With Kids: 32.4%
7. Bedford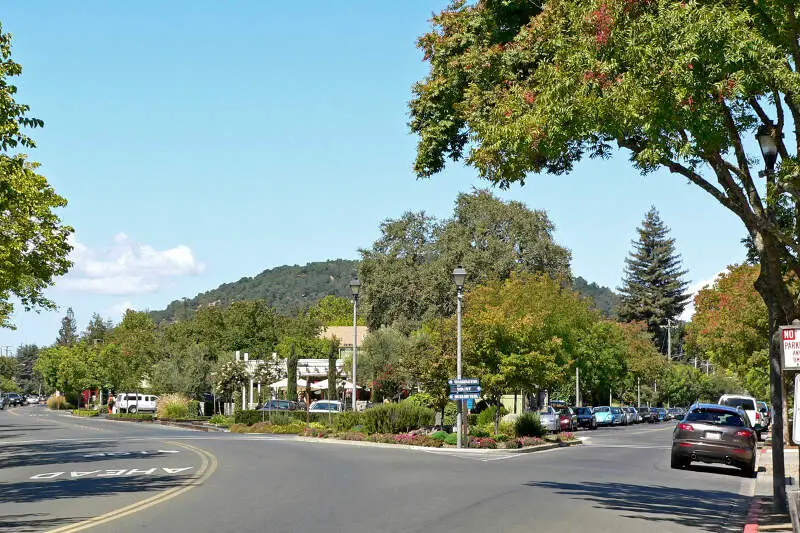 Source: Public Domain
Population: 6,052
Average Age: 46.5
Married Households: 44.7%
Households With Kids: 29.3%
8. Suffolk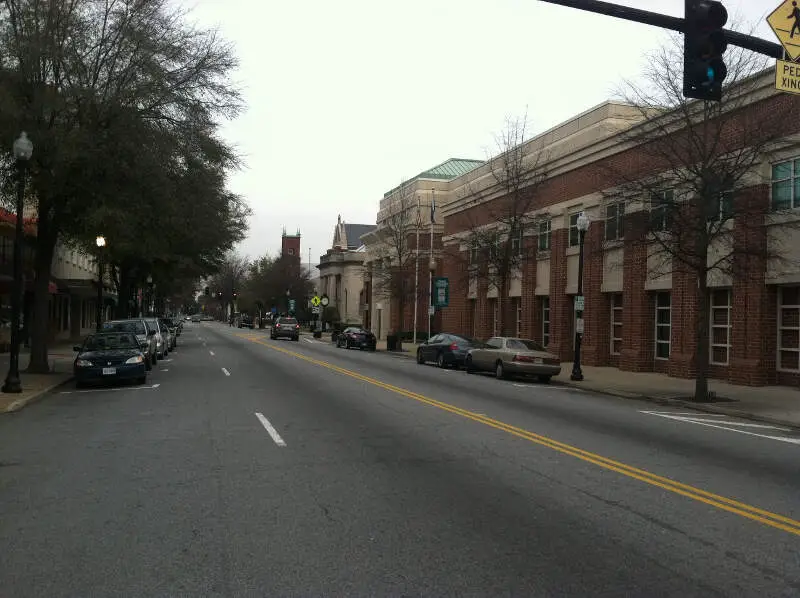 Population: 84,842
Average Age: 38.1
Married Households: 51.2%
Households With Kids: 37.6%
9. Abingdon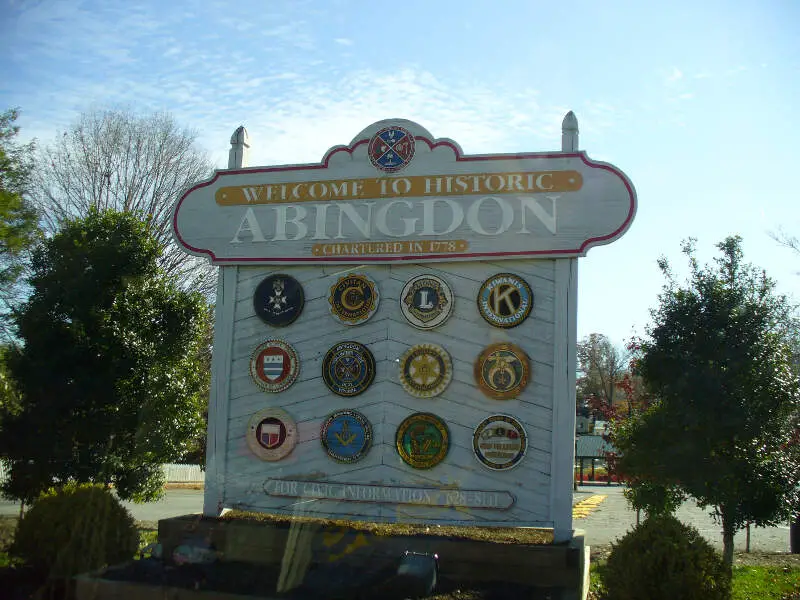 Population: 8,186
Average Age: 40.9
Married Households: 44.8%
Households With Kids: 30.6%
10. Galax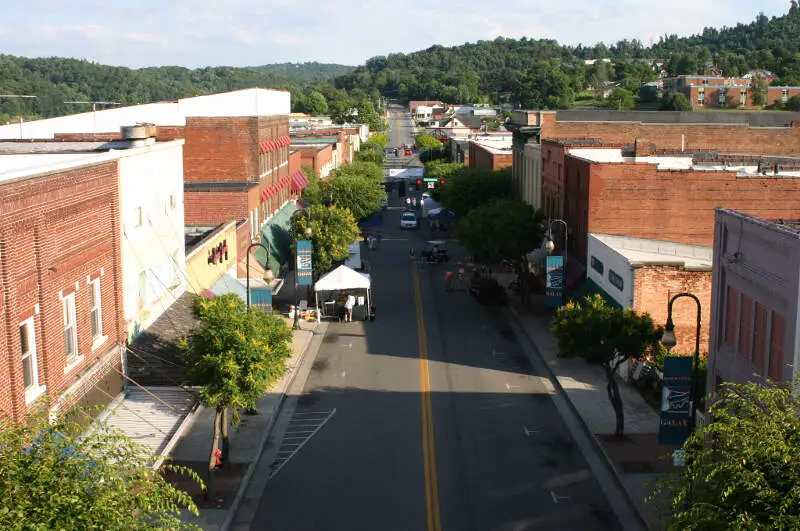 Population: 6,977
Average Age: 43.1
Married Households: 44.1%
Households With Kids: 26.4%
Now That You're Asleep
On a list like this, there are usually no winners, but since Virginia isn't necessarily the most boring state in the United States, the cities on this list can at least take solace that there are, in fact, more boring cities in the country.
Just not these places.
Detailed List Of Boring Cities In Virginia
| City | Rank |
| --- | --- |
| Poquoson | 1 |
| Bluefield | 2 |
| Smithfield | 3 |
| Wytheville | 4 |
| Richlands | 5 |
| Woodstock | 6 |
| Bedford | 7 |
| Suffolk | 8 |
| Abingdon | 9 |
| Galax | 10 |
| Chesapeake | 11 |
| Vienna | 12 |
| Bristol | 13 |
| Emporia | 14 |
| Covington | 15 |
| South Boston | 16 |
| Martinsville | 17 |
| Danville | 18 |
| Colonial Heights | 19 |
| Buena Vista | 20 |
| Franklin | 21 |
| Staunton | 22 |
| Waynesboro | 23 |
| Marion | 24 |
| Warrenton | 25 |
| Pulaski | 26 |
| Strasburg | 27 |
| Salem | 28 |
| Fairfax | 29 |
| Vinton | 30 |
| Front Royal | 31 |
| Falls Church | 32 |
| Purcellville | 33 |
| Virginia Beach | 34 |
| Bridgewater | 35 |
| Leesburg | 36 |
| Culpeper | 37 |
| Christiansburg | 38 |
| Herndon | 39 |
| Petersburg | 40 |
| Big Stone Gap | 41 |
| Hopewell | 42 |
| Manassas | 43 |
| Manassas Park | 44 |
| Hampton | 45 |
| Portsmouth | 46 |
| Roanoke | 47 |
| Newport News | 48 |
| Ashland | 49 |
| Farmville | 50 |
| Dumfries | 51 |
| Winchester | 52 |
| Lynchburg | 53 |
| Lexington | 54 |
| Williamsburg | 55 |
| Alexandria | 56 |
| Norfolk | 57 |
| Fredericksburg | 58 |
| Richmond | 59 |
| Harrisonburg | 60 |
| Radford | 61 |
| Charlottesville | 62 |
| Blacksburg | 63 |