This article is an opinion based on facts and is meant as infotainment. Don't freak out.
Swipe left for slideshow. Article continues below.
Advertisement
[adrotate banner='4′]
There are lots of people who throw the term 'ghetto' around. But which of the largest cities in Missouri are the most ghetto of all?
How do you decide if a place is ghetto or not? You ask the internet. According to the Urban Dictionary, a ghetto is defined as:
"urban; of or relating to (inner) city life" and "poor; of or relating to the poor life."
Using that criteria, it's not hard to scrape the internet, run some scientific data on where ghettos might exist in a state, and then put out a list.
After analyzing the largest cities here, we came up with this list as the most ghetto places to live in Missouri:
In case you're wondering, Wildwood is the least ghetto city of all we measured.
Read on below to see where your hometown ranked and why.
For more Missouri reading, check out:
Advertisement
[adrotate banner='5′]
What ghetto criteria did we use?
In order to rank the most ghetto places in Missouri, we had to determine what criteria defines a ghetto city or neighborhood.
Since a ghetto is defined as a poor area, we used income levels, crime and education levels as a guide to determine where the most broke citizens of a state live.
Additionally, the staples of inner city life include cheap and discounted retail outlets.
We started by making a list of Missouri's 100 largest cities based on the 2013 American Community Survey.
We threw a lot of criteria at this one in order to get the best, most complete results possible. Using Yelp and Area Vibes, this is the criteria we used:
Household income levels
High school graduation rates
Number of convenience stores
Number of drug stores
Number of discount stores
Crime
Twitter mentions of #ghetto
Note: For the sake of getting reliable numbers, we counted places within a city's border, as well as within a short driving distance.
All of these results are listed in a per capita basis. Meaning number of stores per person in a state. Additionally, high school graduation rates are determined by looking at the total number of people who live in a city, not the current graduation rate of an area's high schools.
For geo-located Tweets, we measured all mentions coming from a city with #ghetto
Advertisement
[adrotate banner='7′]
1. Poplar Bluff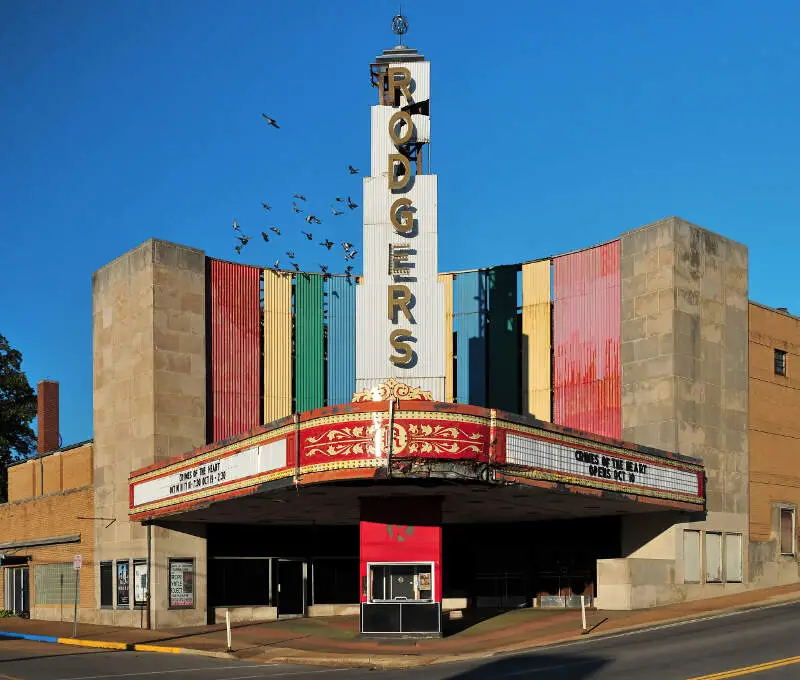 Income: $27,782
Drop out rate: 31%
Crime: 8th worst
When you look at the data, little Poplar Bluff is the most ghetto city in the state of Missouri. Let's see why.
First off, residents here are the poorest in the state. The government says a family of four should need $25,000 a year or more to stay out of poverty. Families here average just a tad over that.
The month-to-month struggle here will continue, too, unless people start going to class. Currently, 3 in 10 of all residents never graduated from high school.
And it's very dangerous. Not St. Louis dangerous, but when you have a 1 in 13 chance of being robbed for every year you're within Poplar Bluff city limits, that's just insane.
2. Jennings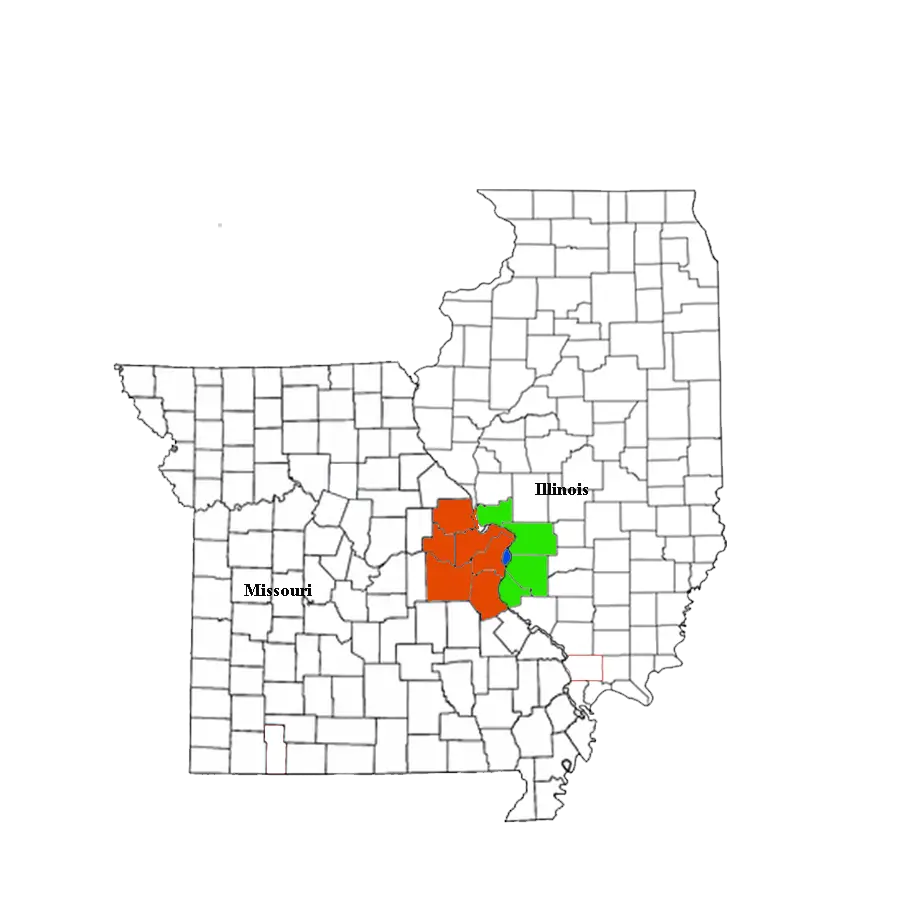 Income: $31,434
Drop out rate: 30%
Crime: 2nd worst
Things aren't much less ghetto in Jennings, either. When Google auto suggests 'Jennings Missouri shooting', that's not a good sign for your city.
This St. Louis suburb is really ghetto, when you look at the data. Folks struggle to make ends meet each month, and live in one of the most crime infested areas in the midwest.
There were 7 murders here in 2013. For a city of 14,000, that's just insane.
3. Berkeley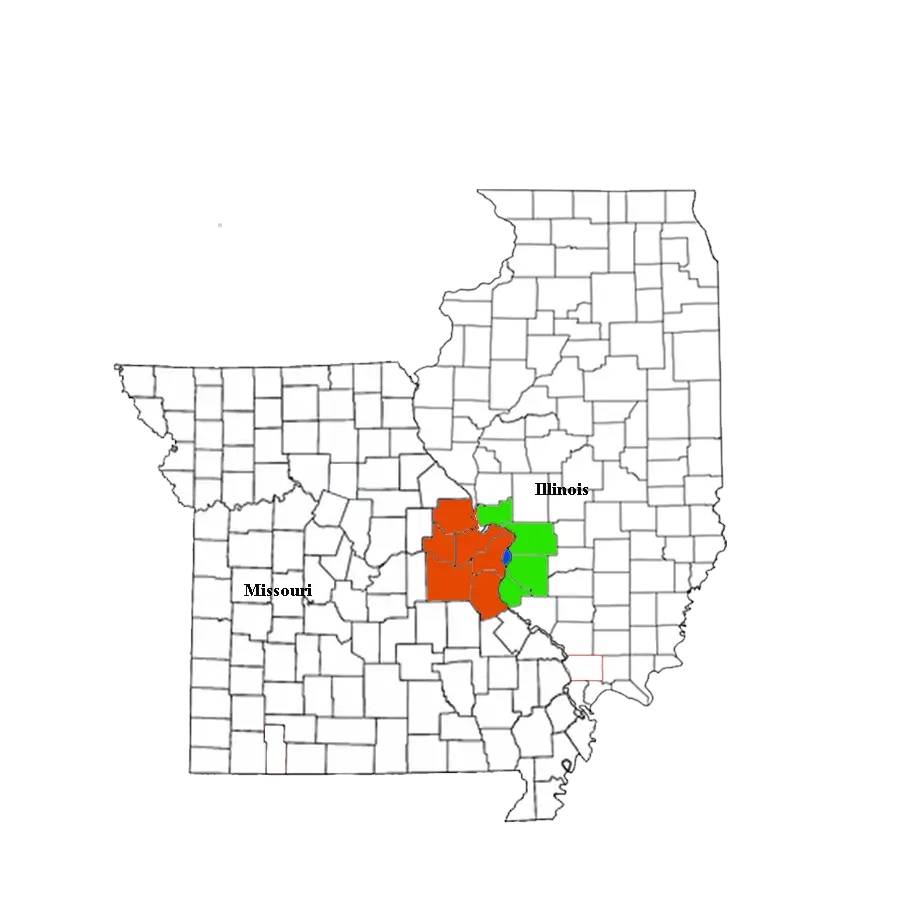 Income: $35,776
Drop out rate: 23%
Crime: 6th worst
It's beginning to look like many of these cities are going to be St. Louis suburbs. Berkeley is adjacent to the St. Louis International Airport. Here, crime is really bad. Like one out of every 4,200 people killed bad.
The population here has dropped 5% in the last 10 years, and home prices are about $50k a pop. When a substitute teacher can afford a home, that's a bad sign.
4. St. Louis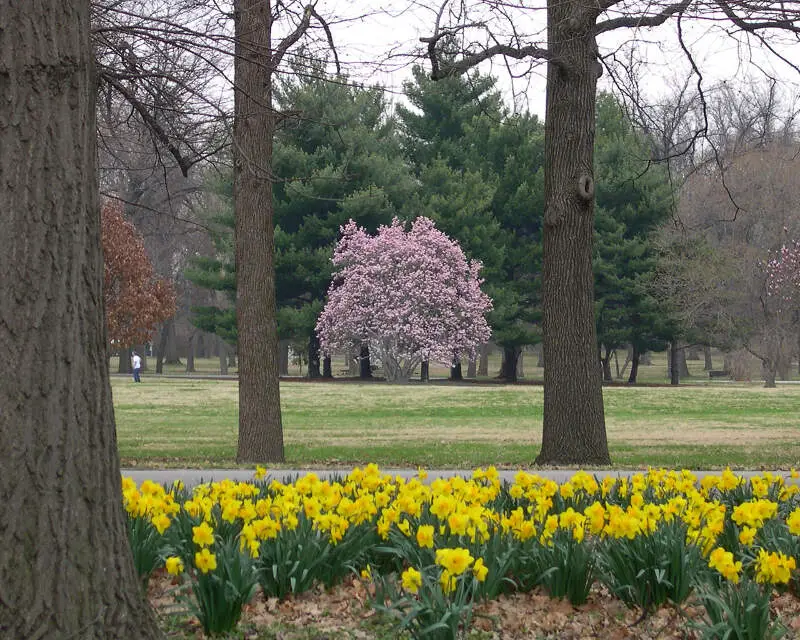 Income: $34,384
Crime: Worst
Dropout rate: 22%
We don't have to tell you that there are ghettos in St. Louis that are bigger than entire Missouri cities. In fact, lots of people are probably wondering how St. Louis didn't win this whole thing.
The fact is that yes, lots of people in St. Louis are broke, out of work, and just plain thugs. But it's such a big city that the losers are outnumbered by actual hard working, responsible people.
By the way, on average, someone was killed just about every day in St. Louis.
5. Kennett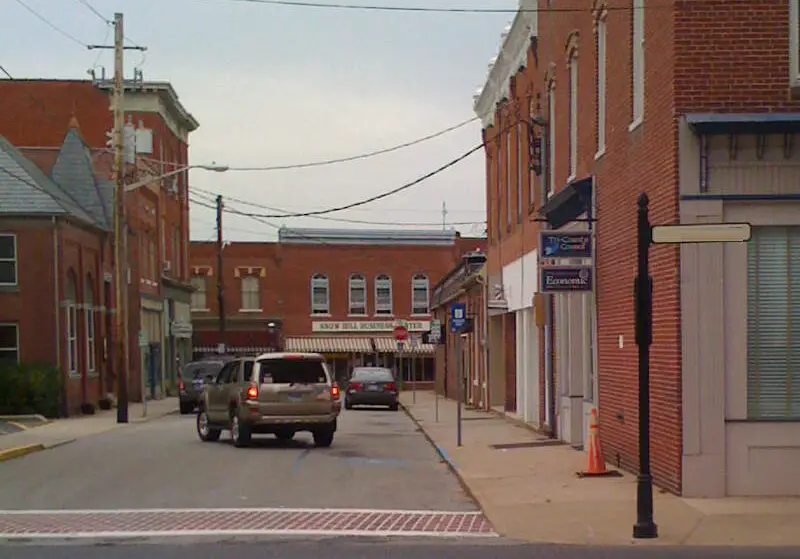 Source: Public Domain
Income: $29,384
Drop out rate: 37%
Crime: 18th worst
Kennett, down in the Missouri boot, is the only city so far that's not a suburb of St. Louis.
The number of dropouts is just about as high in Kennett as anywhere else in the state. When nearly 4 in 10 residents over the age of 25 don't have even a high school diploma, that's a long term problem to have.
Believe it or not, Carthage, Missouri actually has a lower dropout rate (39%).
Kennett also has a much higher average number of drug stores per capita. Sociologists have indicated that discount shopping locations like this are a sign of inner city life.
6. Sikeston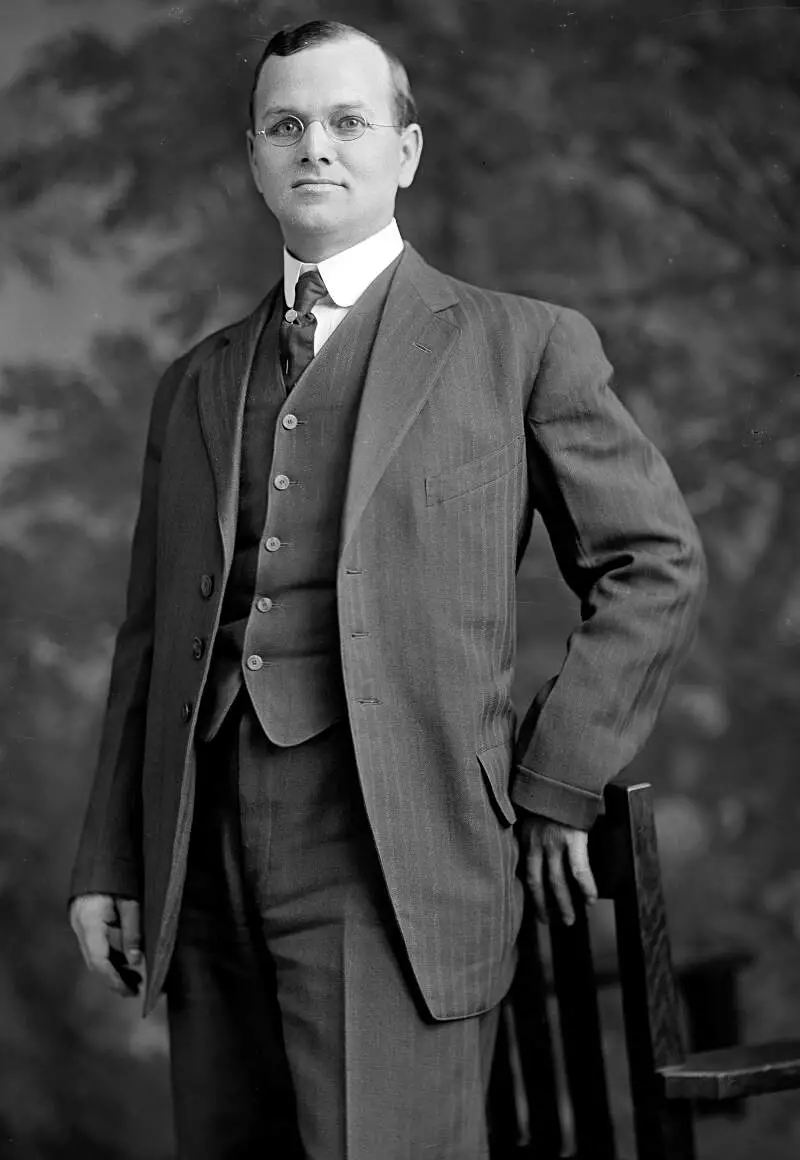 Income: $36,343
Drop out rate: 25%
Crime: 5th worst
Twitter had lots to say about how #ghetto Sikeston residents feel their city truly is. Examples:
"Sikeston is SO ghetto I can not deal."
"Can Sikeston get anymore ghetto"
This small city along I-55 on the southern half of the state is really bad for thefts, too. You have about a 1 in 18 chance of being robbed for every year you spend in Sikeston city limits.
That means if you weren't robbed, one of your neighbors likely was.
7. Sedalia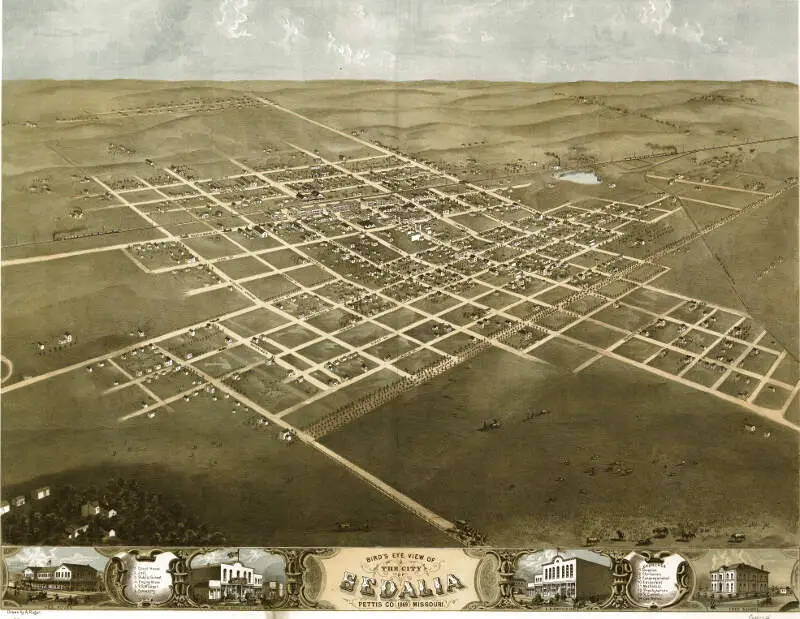 Income: $32,394
Dropout rate: 23%
Crime: 10th worst
Over the last 50 years, things have changed in Sedalia. With job losses have come a large blue collar working class that's trying to find its way in the new economy. So far, it isn't working.
3 in 10 residents that are either kids or elderly live in poverty, and it's a bad place, crime wise. Out of the 100 cities we measured, Sedalia has the 10th worst crime rate.
Said Twitter: "WHY IS SEDALIA SO GHETTO."
8. St. Ann
Income: $34,394
Drop out rate: 23%
Crime: 33rd worst
St. Ann is an inner-ring suburb of St. Louis where crime is actually not all that bad. However, residents here are fairly broke, homes are cheap ($66,000), and almost 7% of residents are out of work.
Here's what a resident of St. Ann had to say on City Data: "At first glance, St. Ann is a very quaint town. I would say a little lower on the ladder of middle class, at least in most areas. There are a few 'Ghetto' areas as well.
'From what I get from the people here, St. Ann is going down hill. There used to be a 'booming' mall with a theater, but due to an apartment complex that is occupied by 'Ghetto' people, who unfortunately like to cause trouble, the business of the mall went down.
'If you want to buy a cell phone, shoes or a gold chain, that is the place to go. The good thing about St. Ann is the people are pretty much friendly."
9. Neosho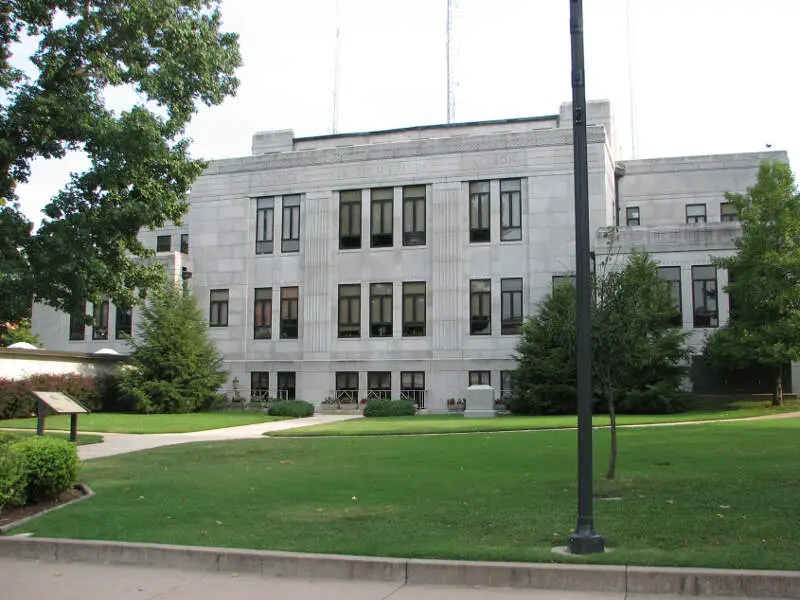 Income: $33,434
Drop out rate: 28%
Drug stores: 7th most
The small city of Neosho, along I-49 south of Joplin, has several ghetto qualities to it, and can be surely considered one of the most ghetto cities in Missouri.
Residents earn the 13th lowest incomes. Even in rural Missouri, $33,000 a year for a family doesn't go a long way.
Almost 3 in 10 residents over the age of 25 never got a high school degree. So, it appears as if more people spent time here getting their BUD instead of their GED.
10. Ferguson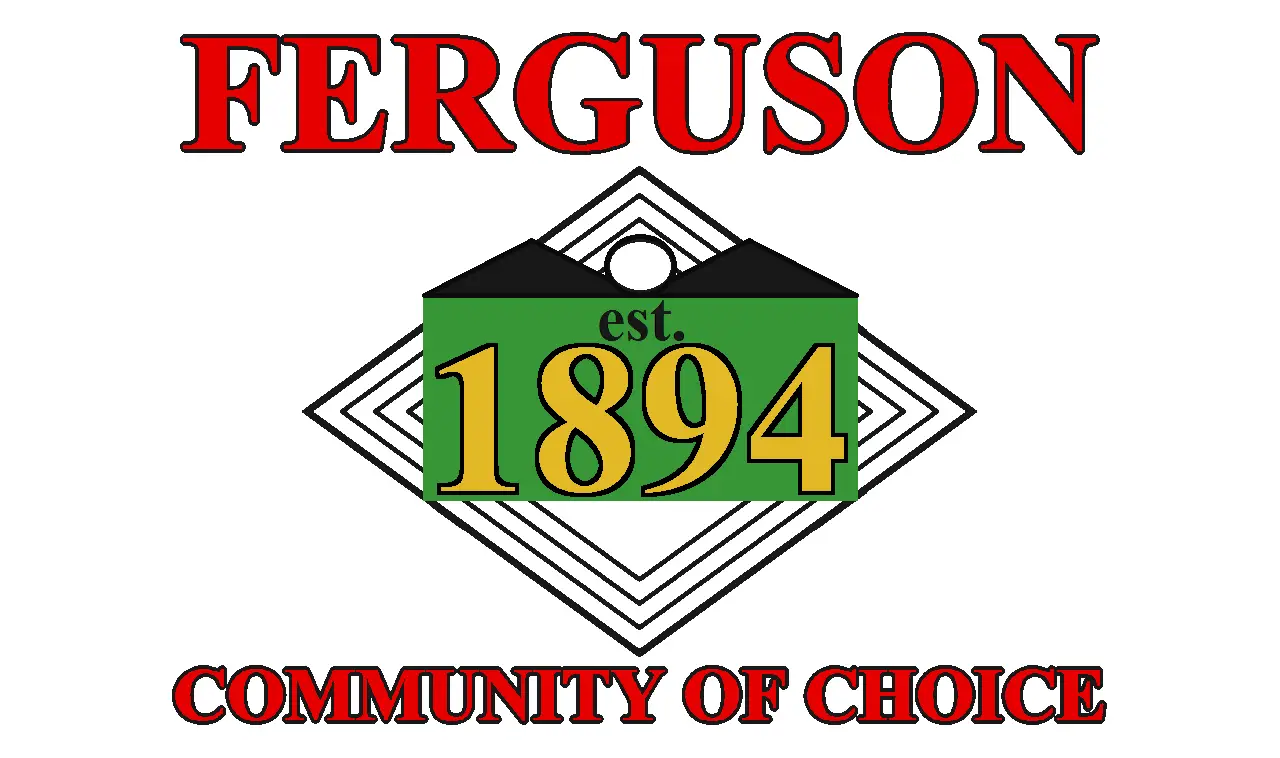 Income: $37,384
Drop out rate: 17%
Crime: 20th worst
Of course, Ferguson became a household name after the shooting and subsequent protests/riots which took place in this St. Louis suburb. Many of the lingering effects of the incident continue to plague this community.
It's clear that this is a ghetto place. While crime isn't absolutely horrible here (except for two murders in 2013), and residents don't struggle as much as they do in other cities we mentioned, Ferguson ranks high on just about every ghetto criteria we measured. Including (and especially) Twitter.
Here's one Tweet that stood out: "An 'upwardly mobile ghetto' is like Ferguson: low homeownership, limited resources, a white ethnic power structure, few jobs & transportation"
There You Have It
If you're measuring the locations in Missouri where there are a high number of poor and uneducated residents, and where there are a high number of discounted shopping stores, this is an accurate list.
Additionally, here are the least ghetto places in MO: Wildwood, Ladue, Oakville, Concord, Dardenne Prairie.
We also wrote about the 10 Most Redneck Cities in Missouri if you didn't happen to see it.
Desktop users, below is a chart of all the cities, from most ghetto to least: