This article is an opinion based on facts and is meant as infotainment. Don't freak out.
Swipe left for slideshow. Article continues below.
There are lots of people who throw the term 'ghetto' around. But which of Washington's largest cities are the most ghetto of all?
How do you decide if a place is ghetto or not? You ask the internet. According to the Urban Dictionary, a ghetto is defined as:
"urban; of or relating to (inner) city life" and "poor; of or relating to the poor life."
Using that criteria, it's not hard to scrape the internet, run some scientific data on where ghettos might exist in a state and then put out a list.
After analyzing all cities with 10,000 people or more, we came up with this list as the most ghetto places in Washington:
Read on below to see where your hometown ranked and why.
Note: We're aware that there are more 'ghetto' cities that are smaller than 10,000. We wanted to rank only the largest cities here for a more clear indication of which major city centers are ghettos. Therefore, it's assumed that the cities above (and their suburbs) are more ghetto than the larger cities not listed here.
For more Washington reading, check out:
What ghetto criteria did we use?
In order to rank the most ghetto places in Washington, we had to determine what criteria defines a ghetto city or neighborhood.
Since a ghetto is defined as a poor area, we used income levels, crime and education levels as a guide to determine where the most broke citizens of a state live.
Additionally, the staples of inner city life include cheap and discounted retail outlets.
We started by making a list of every place in Washington with more than 10,000 people based on the 2013 American Community Survey. That left us with more than 200 places in the Evergreen State.
We threw a lot of criteria at this one in order to get the best, most complete results possible. Using Yelp and Area Vibes, this is the criteria we used:
Household income levels
High school graduation rates
Number of convenience stores
Number of drug stores
Number of discount stores
Crime
Note: For the sake of getting reliable numbers, we counted places within a city's border, as well as within a short driving distance.
All of these results are listed in a per capita basis. Meaning number of stores per person in a state. Additionally, high school graduation rates are determined by looking at the total number of people who live in a city, not the current graduation rate of an area's high schools.
1. Lakewood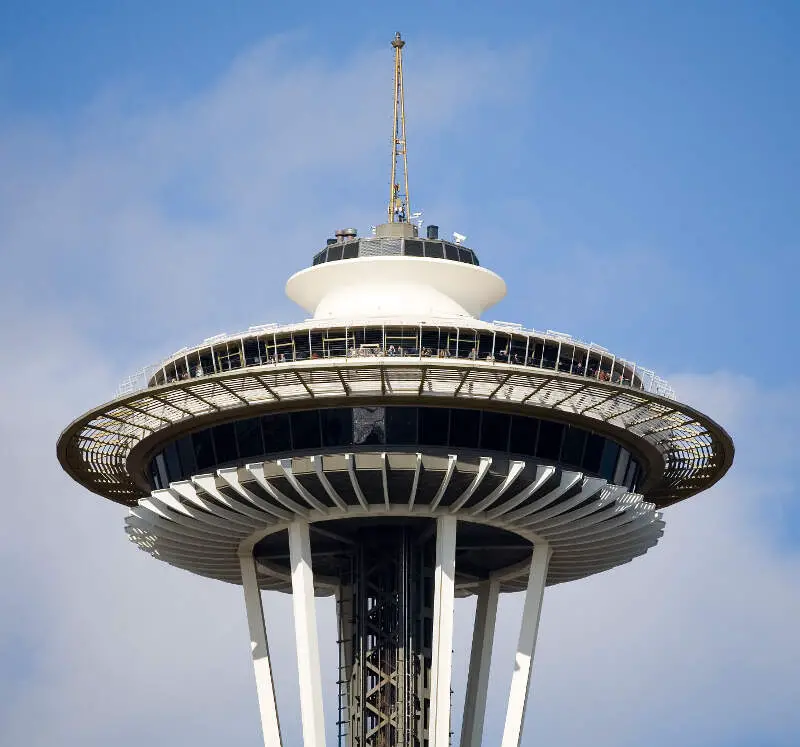 Income: $38,055
Drop out rate: 19%
Crime: 10th highest
Lakewood is a pretty decent sized city on the south end of Tacoma. Here, residents are the 10th poorest in the state – and nearly a quarter of the population lives below the poverty line under the age of 18.
It's also the 10th most dangerous place in Washington. According to the FBI, you have a 1 in 30 chance of being the victim of a property crime for every year you spend within Lakewood city limits.
According to internet chatter, most of the worse areas in the Tacoma area are in Lakewood and Spanaway. Drugs, prostitution, etc. And when COPS filmed in Tacoma, they spent lots of time in Lakewood.
2. Tacoma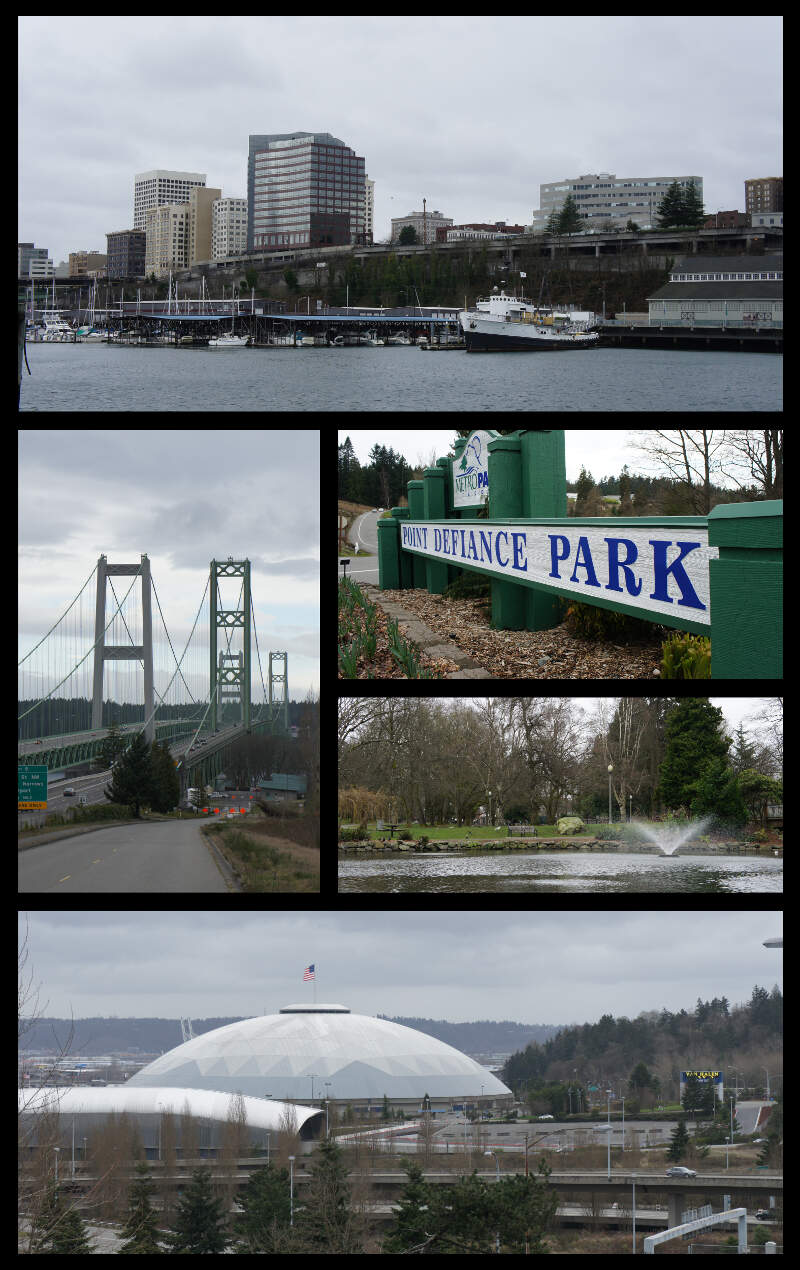 Income: $47,583
Drop out rate: 17%
Crime: 3rd worst
They don't call it "Tacompton" for nothing.
Like most major cities, there are some really big discrepancies between the haves and the have nots in Tacoma, which can cause a large crime problem, especially with theft.
But overall, Tacoma is the 3rd most dangerous place you can live in Washington. 10 murders in 2013 is a lot for Washington. And there were more than 13,000 robberies, arsons and burglaries in Tacoma that same year.
East Tacoma might just have one of the highest percentage of low income and subsidized housing areas in the entire state.
Twitter blew up about Tacoma ghetto mentions. Example: "I love my white friends but y'all gotta stop saying 'Tacompton' or 'Tacoma is ghetto'.
3. White Center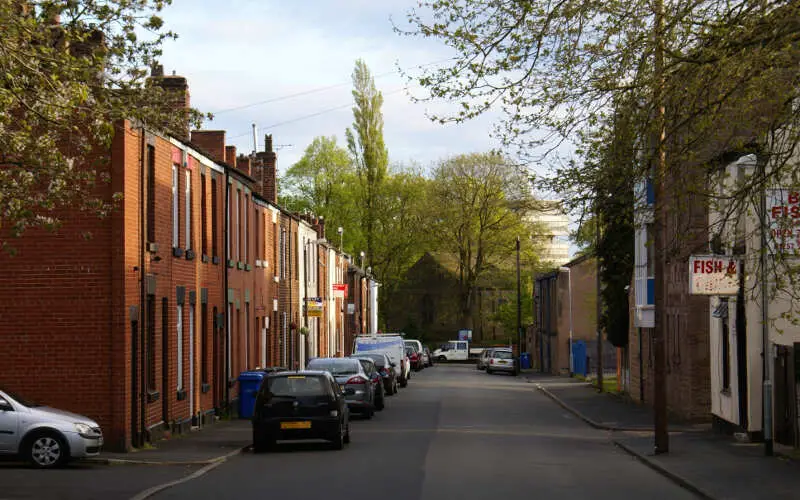 Source: Public Domain
Income: $37,296
Crime: 25th worst
High school dropout rate: 30%
White Center is a CDP – a place not a city – on the south side of Seattle. This is pretty much the area that you hear people talking about when they say the 'south side' is bad.
White Center extends from SW 128th Street to SW Roxbury Street. While it isn't the most dangerous place in the state, income levels are very low, and 3 in 10 people is without a high school degree.
Quite a few people on Twitter agreed. "Why does white center have to be so ghetto n ratchet."
4. Tukwila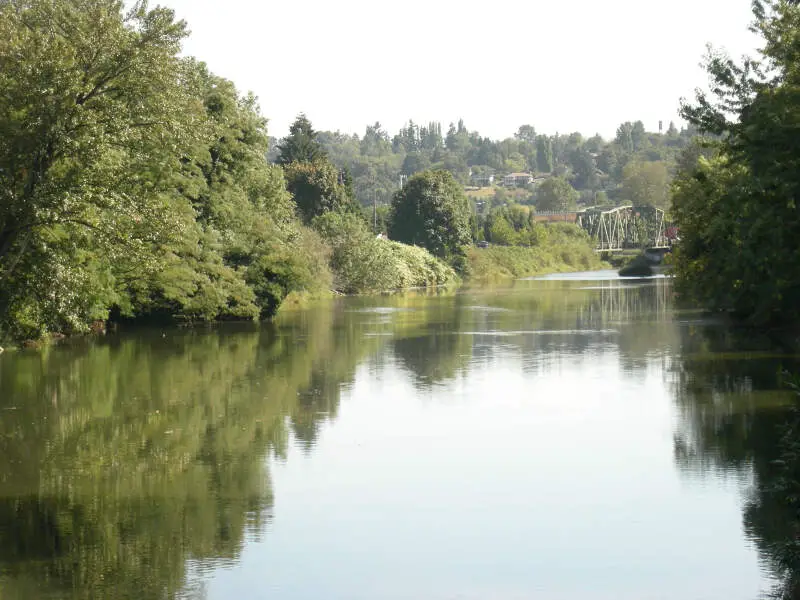 Income: $38,011
Drop out rate: 21%
Crime: 3rd worst
Tukwila is a suburban city on the south side of Seattle. This is another 'south side' area that you hear about as being ghetto from people in the Seattle area.
Crime is just about as bad as you can get here. Fort Lewis, Washington is the only other city that's more dangerous, statistically, than Tukwila.
Tukwila also has one of the highest concentrations of discount and drug stores in the state. Sociologists have indicated that these types of shopping experiences are a staple of inner-city life.
5. Everett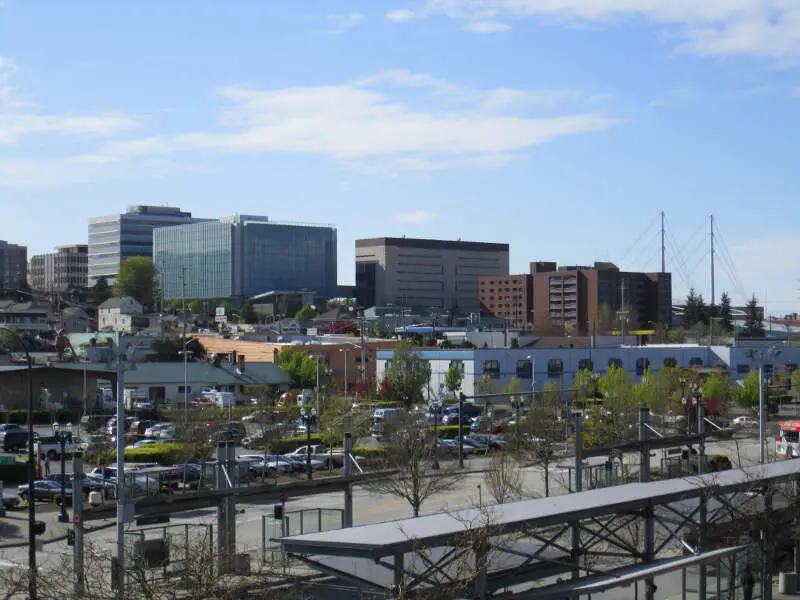 Income: $40,942
Drop out rate: 20%
Crime: 4th highest
We're aware that Everett has its nice parts. But South Everett is a completely other story. Most of the crime and poverty that exists in Everett is on its south side.
Here's what one resident on City Data had to say:
"South Everett is downright terrifying.. I generally feel safe enough in Seattle packing a 9mm, but in South Everett, I bring along my AR-15 rifle and wear a heavy grade bullet proof vest.. South Everett is rough. But I will be damned before I lose my fix of good authentic Mexican food which you can find on that street."
6. Federal Way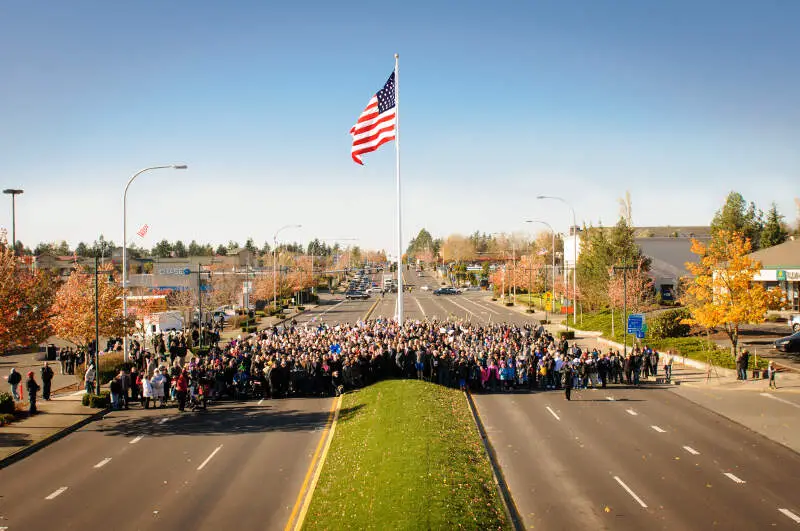 Income: $48,797
Drop out rate: 15%
Crime: 20th
We're definitely seeing a pattern here. All of these areas are either Tacoma or Seattle suburbs.
Federal Way, north of Tacoma, has some issues with crime, but it's not over the top horrible. Unless you count 6 murders in 2013. That's one of the highest in the state.
You also have a 1 in 17 chance of being robbed if you live in Federal Way for a year. Does that sound like fun?
Federal Way actually led the way in terms of ghetto mentions on Twitter, believe it or not. There were lots of comments like this: "Federal Way is kinda really ghetto."
7. Bryn Mawr-Skyway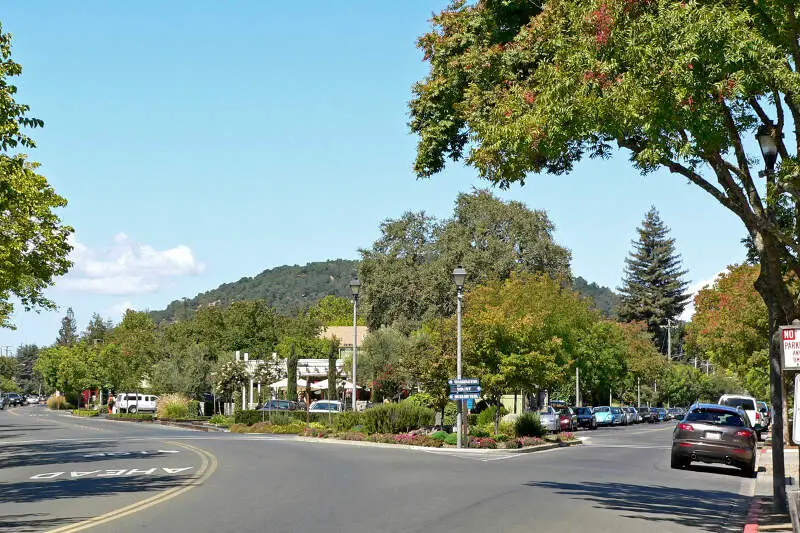 Source: Public Domain
Income: $44,988
Drop out rate: 21%
This CDP (an area, not a city), is located north of Renton and Tukwila, both cities that have really high crime. While the crime in this area isn't as bad as those two cities, it's certainly not safe there, either.
Anything west of the Renton airport to I-5 is Bryn Mawr-Skyway. Apparently, things are improving here, at least according to internet chatter.
8. Sunnyside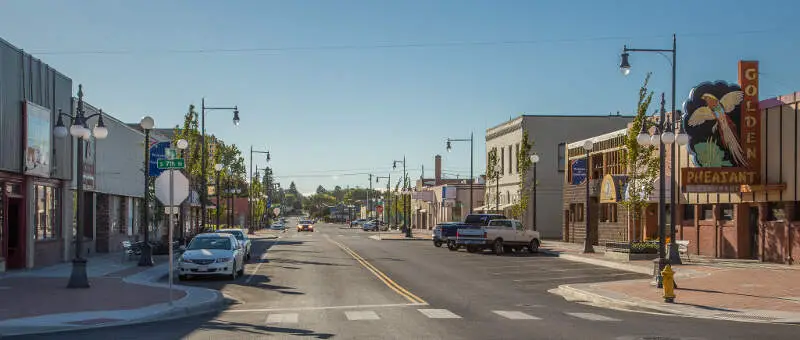 Income: $37,024
Drop out rate: 54%
You'd be hard pressed to find a population that's less educated than those in Sunnyside. That alone doesn't make a ghetto, but having the 7th lowest income levels, where almost half of the population lives at or below the poverty line, does.
Sunnyside is south of Yakima, and one of two cities outside of the Seattle-Tacoma metro area to make this list.
Apparently, there is a strong gang presence here as well. Gangs take advantage of the isolation to transport drugs and guns outside of the eye of law enforcement, according to the Seattle Times.
9. Aberdeen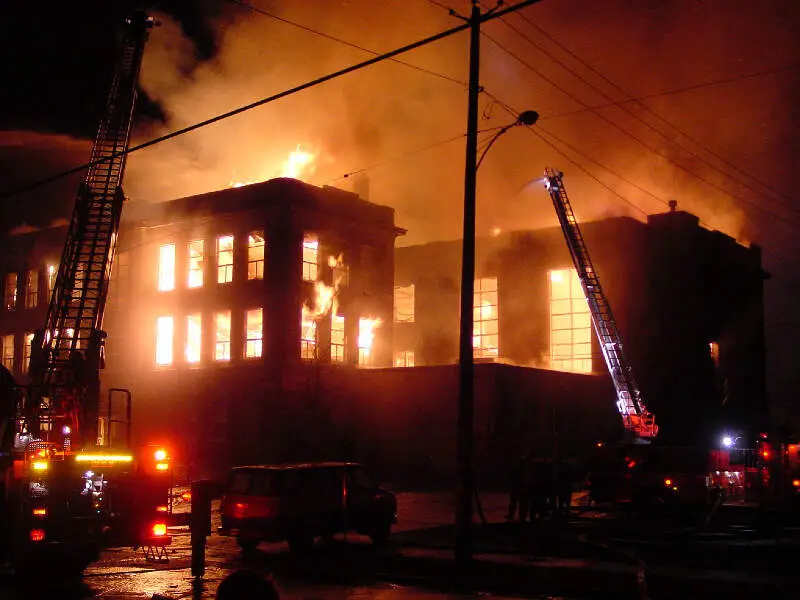 Income: $45,309
Drop out rate: 27%
Crime: 16th worst
Aberdeen has one of the highest number of people who are uneducated in Washington, and 30% of the kids here live in poverty. Numbers aside, we heard from lots of people online who said Aberdeen is a true ghetto in many areas.
"i was born and bred in aberdeen. all i got in aberdeen was hassle…drugs,prostitution and assault was something i heard about or witnessed daily."
10. Burien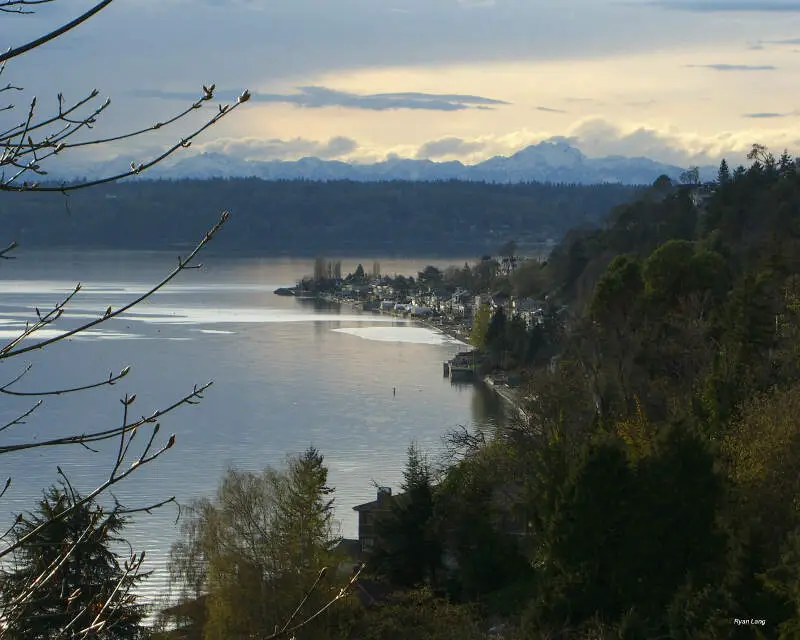 Income: $40,948
Drop out rate: 20%
Crime: 5th worst
While Burien isn't the most dangerous place in the state by any stretch when it comes to violent crimes, the number of robberies and thefts here is one of the highest in Washington. And part of the definition of a ghetto is where poor, uneducated people steal.
That's certainly happening in Burien in large numbers.
Burien was 8th for #ghetto Tweets. Here's a Twitter example: "Burien is ghetto as hell, people really got their cars broken into and stolen last night at the game? smh"
There You Have It
If you're measuring the locations in Washington where there are a high number of poor and uneducated residents, and where there are a high number of discounted shopping stores, this is an accurate list.
Additionally, here are the least ghetto places in Washington:
West Richland
Maple Valley
Cottage Lake
Bainbridge Island
Lake Stevens
For a happier experience, check this out: If you're from Seattle, this short video will be the absolute best thing you see all day. Guaranteed.
Desktop users, below is a ghetto ranking chart of all large cities in Washington, along with their crime numbers: