Editor's Note: This article is an opinion based on facts and is meant as infotainment. Don't freak out we updated this article for 2020. This is our sixth time ranking the worst places to live in Washington.
Swipe left for slideshow. Article continues below.
Article Table Of Contents
(Skip to section)
When you think of Washington, you normally think of Seattle, rain, and beautiful mountains.
What you don't normally think about are the potential stink holes that are around the mountains.
So we dug in and did the dirty work for you to figure out where the worst places to live are in the Evergreen State.
The following are the worst, not so evergreen places in Washington:
What? Where are these places you wonder? And before you get all riled up and say we're picking on small town America, that's not the case.
We understand there's a lot of good in every place.
However, according to data (which doesn't measure things like beauty and 'friendly people'), there are far better options in the state for making a place home. And the worst place to live in Washington? That would be Shelton.
Read on below to see how we crunched the numbers and see how your city fared in 2020.
If you're looking for something more national, check out the worst cities in America or the worst states in America.
For more Washington reading, check out:
The 10 Worst Places To Live In Washington For 2020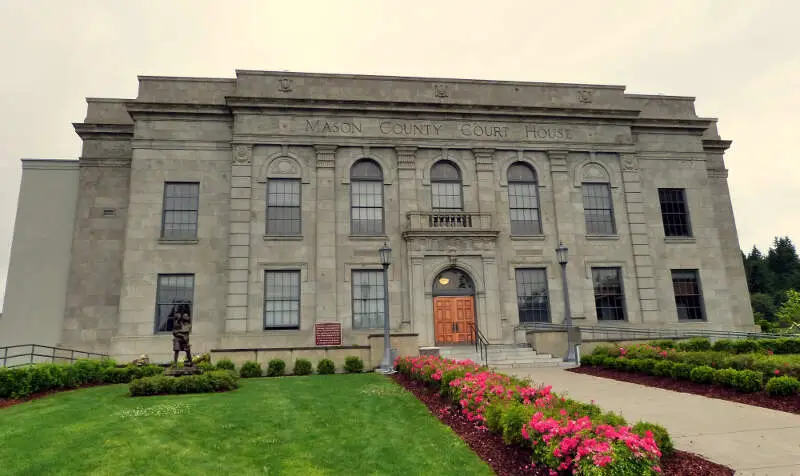 When you're looking at science and data, the city of Shelton is the worst place you can live in the state of Washington. Let's see why.
While some people have come to the defense of Shelton as being 'not as bad' as it is portrayed in the media, the fact remains that this city deserves to be high on this list when you look at the data.
Crime is the 8th highest in Washington here. Residents have a 1 in 15.2 chance of being robbed every year within city limits. For Washington, that's really high.
The unemployment rate is 6.5%, which is the 33rd highest in the state, and families earn just under $40,141 a year, which is the 10th highest in Washington. 25.2% of the people here live below the poverty line.
Add it all up, and this is truly the worst place you could live in Washington.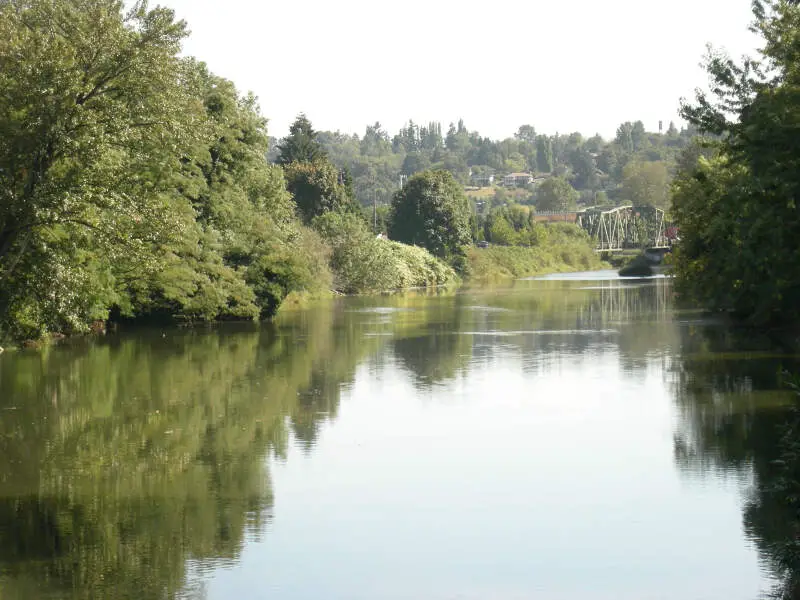 Tukwila needs some tough love.
Years ago, someone told me the sun never shines in Tukwila. That's not true, of course, but you can understand why she might say that when you analyze certain facts about Tukwila. Of the 120 cities considered in this ranking, Tukwila had the least to be proud of across the board.
Not only does Tukwila have Washington's 6lowest home value rank, but it also had the 19th and 2nd highest rankings in unemployment and crime respectively. Statistics like that will certainly make the sun shine a bit dimmer, and it will win you are in contention for title of "Worst City in Washington."
If you know anyone in Tukwila, tag them on Facebook and tell them you love them. They can probably use it right about now.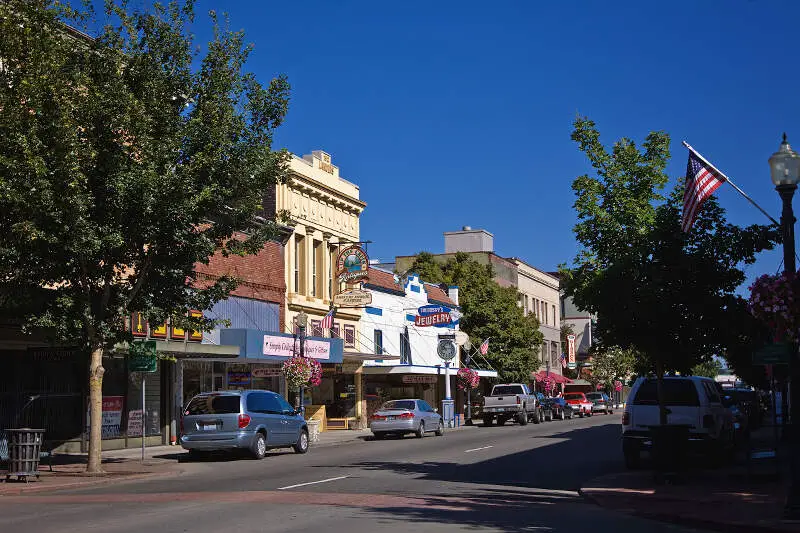 Centralia was the site of an infamous massacre in 1919 and now it has massacred the competition when it comes to being the worst place to live in Washington.
The mix of extremely high unemployment and crime is a winning combination to end up high on our list of worst places to live. Centralia resides in the worst 10% of both categories.
On the plus side, those who do a job have a relatively short commute to work as the median commute time for people in Centralia is the top 20% of places in Washington.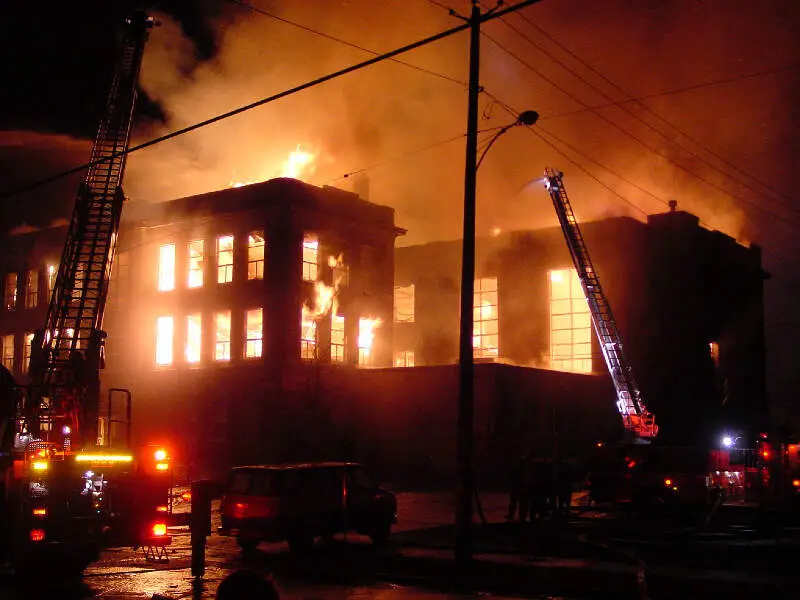 Aberdeen ranks as the 4th worst place to live in Washington.
Known as the "Gateway to the Olympic Peninsula" it seems as if the nickname might want to add "Gateway to high unemployment" as it ranks as the 3worst in the State.
That being said, the spending on childhood education in the city is higher than the state average and the weather is about average for Washington.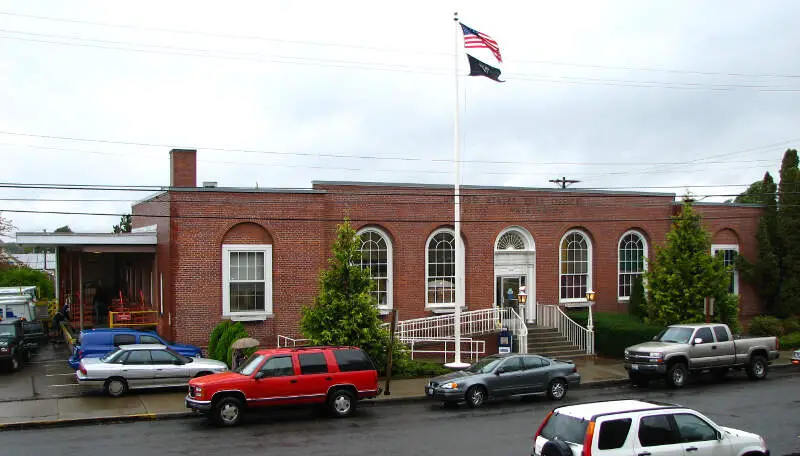 Located in southwest Washington close to Mount St. Helens, Kelso ranks as the most unlivable place in Cowlitz County.
The city scored poorly across the board for the criteria we analyzed, with the exception of having an excellent commute time.
It seems that people in the cities on our list are much more likely on average to find ways to get out.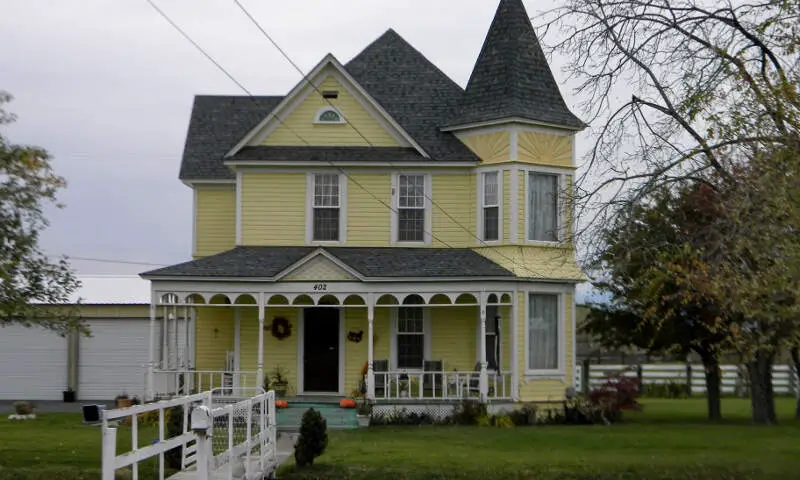 Union Gap ranks as the 6th worst place to live in Washington for 2020.
While the unemployment rate is high (but not terrible), crime is a real factor here. It's the 4th most dangerous place you can live in Washington, according to the latest FBI numbers. If you live here, you have a high chance of being a victim each year.
Residents here earn about $38,957 a year. That's in the bottom half of what people in Washington normally make.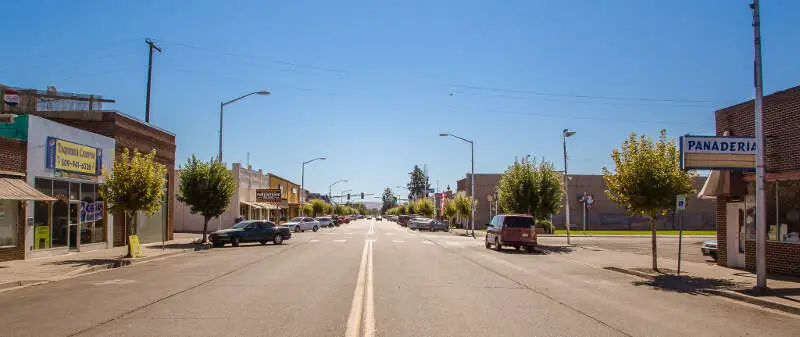 Wapato is a really small, densely populated place in Washington.
The unemployment rate here is sky high at 14.4%, and income levels are the 6th lowest in Washington. Homes sell for an average of $107,600.
If you're trying to have some sort of professional career in Washington, this is one of the last places you would want to live.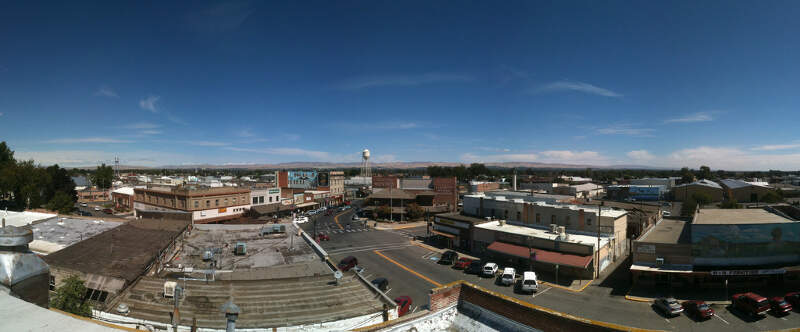 Toppenish is also a pretty crummy place to live, when you look at the numbers. Yes, we're aware that it's beautiful and "fun". But that ignores important things like jobs and income.
Toppenish residents earn the 18th-lowest salaries in the state. At $43,823 a year, people here most likely have a hard time getting ahead in life. And the average home costs are $118,800, which means there isn't a lot of demand.
Crime is the 16th highest in Washington per capita, and the unemployment rate here is 9th highest in the state, at 9.4%.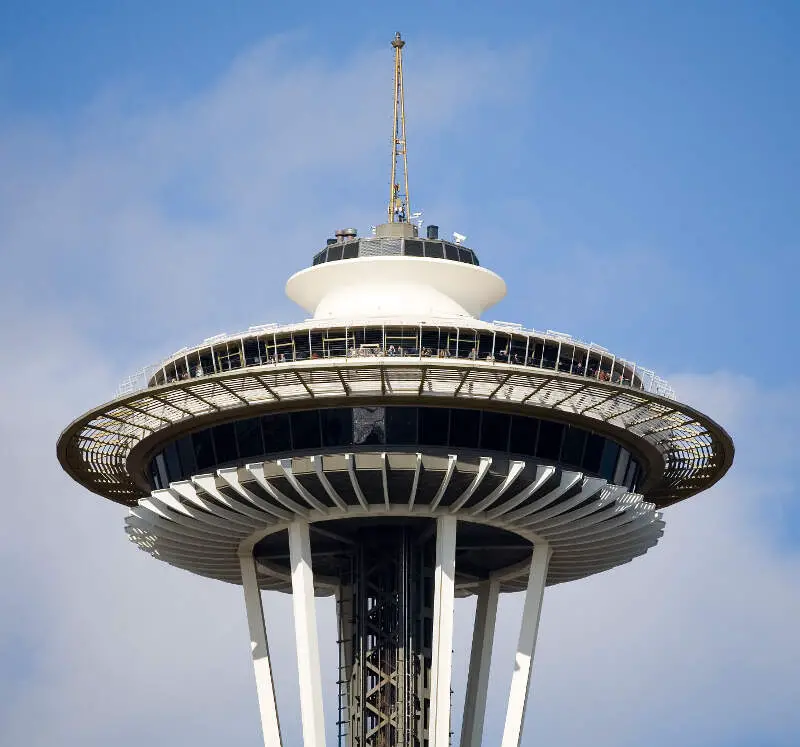 Lakewood came in at number nine on our of list of worst places to live.
It's the most populous in our top ten. That means that relative to the other cities on the list, there's plenty to keep you busy in the city.
Just make sure to keep an eye on your wallet while you're out; the city has one of the highest crime rates in Washington.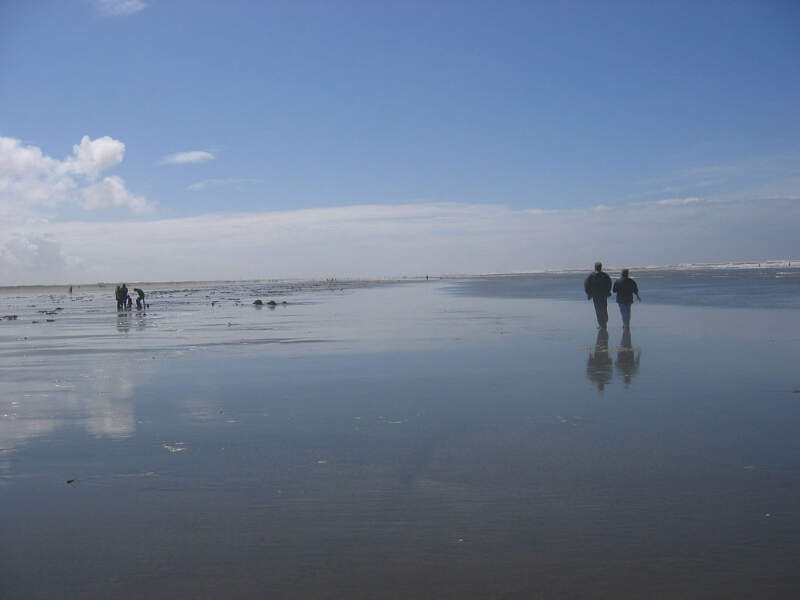 Ocean Shores places 10th in our ranking of the worst places to live in Washington. Here, 10.0% of the adult population lack's even a high school degree. That makes Ocean Shores have the 50th highest adult drop out rate in Washington.
Income levels are also near the poverty line, and home prices are around $219,800 each -- the 32nd lowest in Washington.
As you can imagine, there's not a lot of demand to live here.
How we determined the worst places to live in Washington for 2020
To figure out how bad a place is to live in, we only needed to know what kinds of things people like and then decide what cities have the least amount of those things.
We don't think it's a stretch to assume that people like the following things:
Good education
Lots of jobs
Low crime
Low poverty
Nice homes
High incomes
High population density (Lots of things to do)
Short work commutes
Health insurance
The data comes from the Census's most recent American Community Survey and from the FBI Uniform Crime Report.
We broke crime down into violent crime and property crime to give violent crime a larger weight -- if you did a simple calculation of all crimes per capita, property crimes are normally 7x more common and really bias that ranking.
Furthermore, only cities with at least 5,000 people were considered -- leaving 120 cities.
We then ranked each city from 1 to 120 for all the criteria with a #1 ranking being the worst for the particular criteria.
Next, we averaged the rankings into one "Worst Place To Live Score".
Finally, we ranked every city on the "Worst Place To Live Score" with the lowest score being the worst city in Washington -- Shelton. Read on for a detailed look at the 10 worst cities in Washington. You can download the data here.
This list is a scientific analysis based on real data and is completely unbiased.
Wrapping Up The Worst In Washington
If you're looking at areas in Washington with the worst economic situations, where there's higher than average crime, and not a lot to do, this is an accurate list.
And in the end, Shelton ranks as the worst city to live in Washington for 2020.
If you're curious enough, here are the best cities to live in Washington:
Brier (Pop. 6,819)
Sammamish (Pop. 64,049)
Mercer Island (Pop. 25,492)
For more Washington reading, check out:
Where Are The Worst Places To Live In Washington?
| Rank | City | Population |
| --- | --- | --- |
| 1 | Shelton | 9,996 |
| 2 | Tukwila | 20,198 |
| 3 | Centralia | 16,932 |
| 4 | Aberdeen | 16,359 |
| 5 | Kelso | 11,983 |
| 6 | Union Gap | 6,142 |
| 7 | Wapato | 5,041 |
| 8 | Toppenish | 8,906 |
| 9 | Lakewood | 59,606 |
| 10 | Ocean Shores | 5,814 |