This article is an opinion based on facts and is meant as info-tainment. Don't freak out.
Swipe left for slideshow. Article continues below.
Advertisement
[adrotate banner='4′]
There are lots of people who throw the term 'ghetto' around. But where is the actual ghetto in Tennessee?
How do you decide if a place is ghetto or not? You ask the internet. According to the Urban Dictionary, a ghetto is defined as:
"urban; of or relating to (inner) city life" and "poor; of or relating to the poor life."
Using that criteria, it's not hard to scrape the internet, run some scientific data on where ghettos might exist in a state and then put out a list.
After analyzing all cities with a decent amount of people in them, we came up with this list as the most ghetto places in Tennessee:
Read on below to see where your town ranked.
For more Tennessee reading, check out:
Advertisement
[adrotate banner='5′]
What ghetto criteria did we use?
In order to rank the most ghetto places in Tennessee, we had to determine what criteria defines a ghetto city or neighborhood.
Since a ghetto is defined as a poor area, we used income levels, crime and education levels as a guide to determine where the most broke citizens of a state live.
Additionally, the staples of inner city life include cheap and discounted retail outlets.
We started by making a list of every place in Tennessee with more than 5,000 people based on the 2013 American Community Survey. That left us with over 100 places in the Volunteer State.
We threw a lot of criteria at this one in order to get the best, most complete results possible. Using Yelp and Area Vibes, this is the criteria we used:
Household income levels
High school graduation rates
Number of convenience stores
Number of drug stores
Number of discount stores
Crime
Note: For the sake of getting reliable numbers, we counted places within a city's border, as well as within a short driving distance.
All of these results are listed in a per capita basis. Meaning number of stores per person in a state. Additionally, high school graduation rates are determined by looking at the total number of people who live in a city, not the current graduation rate of an area's high schools.
Advertisement
[adrotate banner='7′]
1. Ripley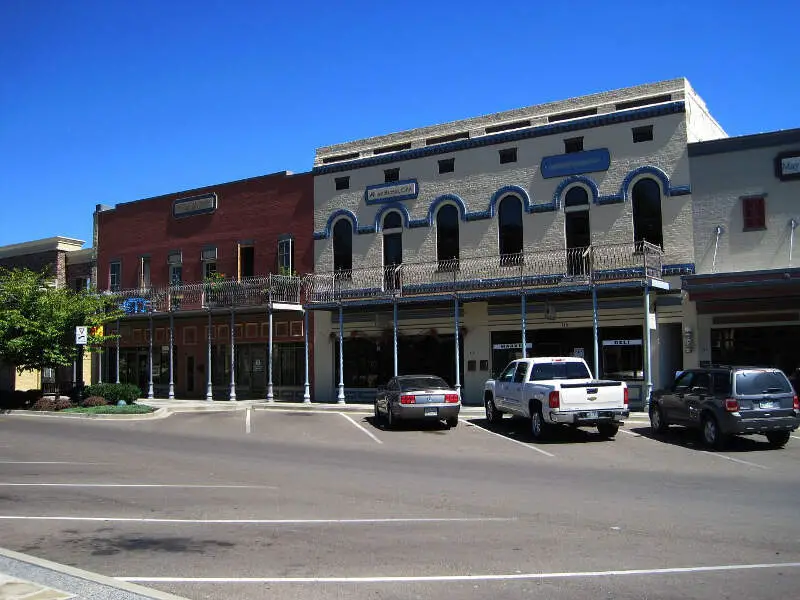 Income: $38,798
Drop out rate: 31.7%
Crime: 4th highest
There's no doubt that Ripley is the most ghetto city in Tennessee when you look at the data. It would be hard for anyone here to doubt the validity of this assertation.
First off, Ripley is considered the 4th most dangerous city in the state. You might be surprised to hear that residents here face a 1 in 19 chance of being the victim of some sort of property crime each year.
This small city along Route 51 north of Memphis also has one of the highest dropout rates in the state. An alarming third of the population never finished high school.
That's one reason why 1 in 10 residents is without a job.
2. Brownsville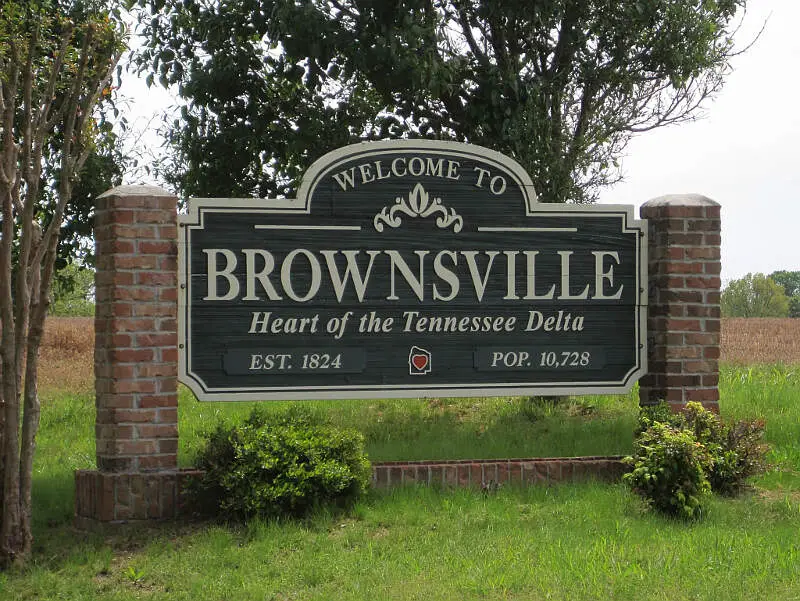 Income: $31,110
Drop out rate: 26.6%
Crime: 9th highest
Brownsville isn't too far from Ripley, right off of I-40. According to the data, it's a really ghetto place.
Income levels are the 5th lowest in the state here, as households here earn just over the poverty line each month. Crime is also very bad in Brownsville; there were almost 450 property crimes here in 2013, which is high for a city of nearly 10,000.
There was also a murder here recently.
And the number of convenience stores per capita – an indication of inner city life – is in the top 20% in the state.
3. Memphis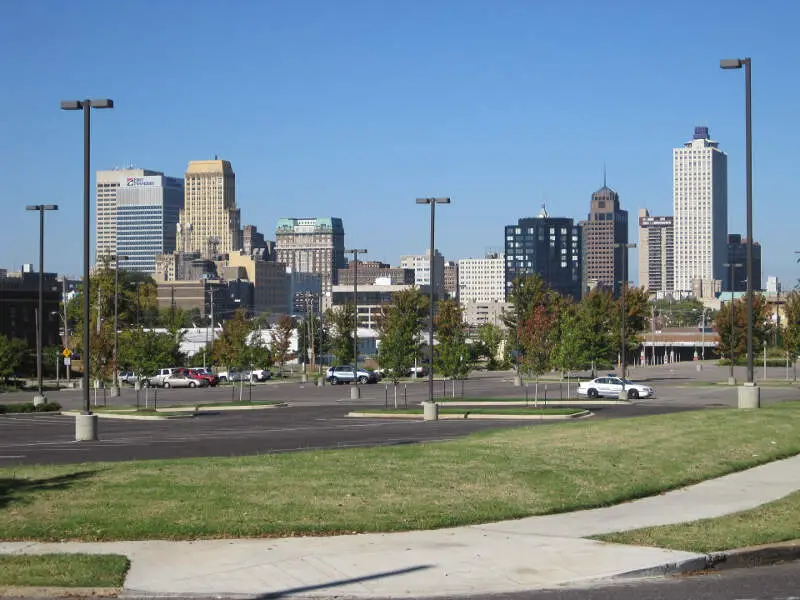 Income: $59,078
Drop out rate: 21.7%
Crime: 8th highest
There are pockets of Memphis which are some of the nicest areas in the state. And there are areas of Memphis which are the most ghetto in the entire south. Add it all up and what you have, is generally, a pretty ghetto place overall.
Had certain areas of Memphis been measured individually, they would have ranked atop this list on their own. Memphis saw 124 murders two years ago, and residents have a shocking 1 in 18 chance of being the victim of a property crime each year they're within city limits.
4. Covington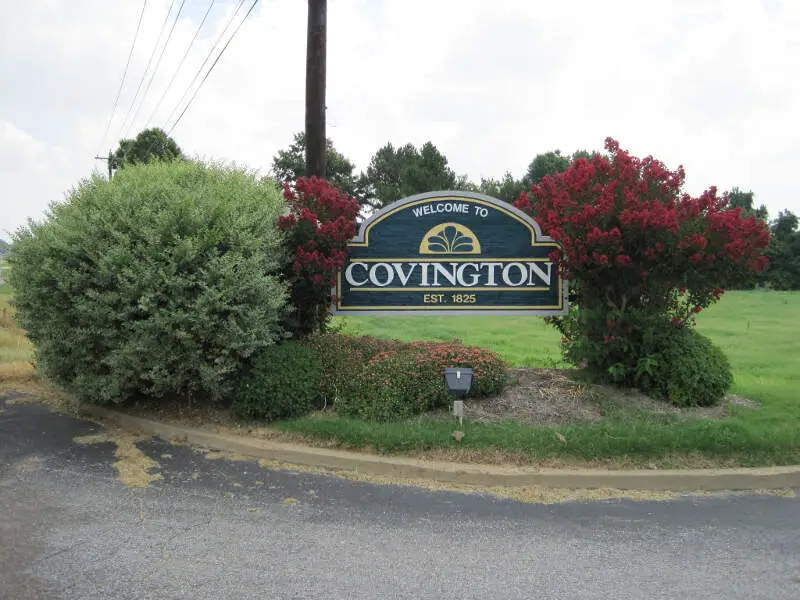 Income: $28,457
Drop out rate: 31.2%
Crime: 28th highest
We're starting to see a pattern here. So far, all of the cities are either Memphis proper, or areas north and east of Memphis.
Here in Covington, this little city has quite a bit of crime. What factors in even more, though, is the local economy. A third of residents are dropouts, and 8% are unemployed. That's one big reason that most of the population here struggles to make ends meet week after week.
For such a small town, there were lots of Tweets mentioning how ghetto Covington is. This one just about summed it up:
"Covington is so ghetto."
5. Springfield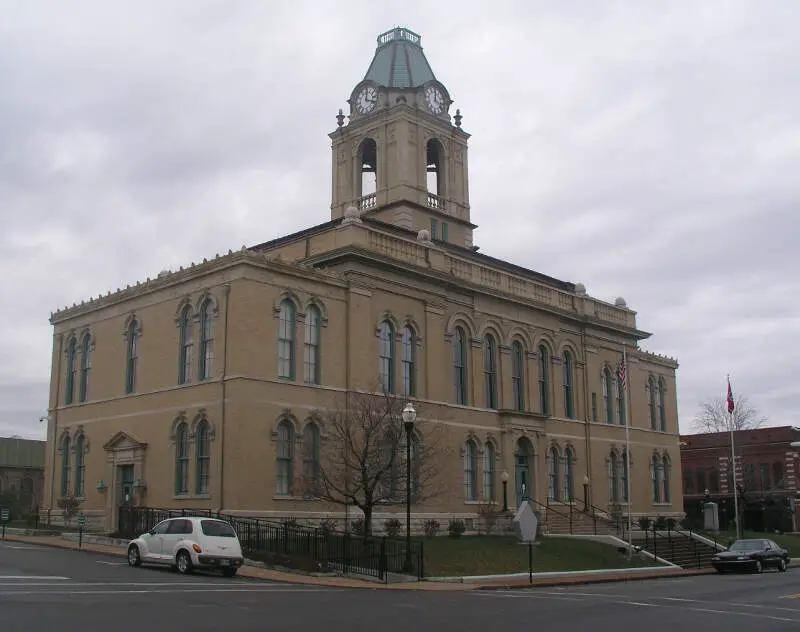 Income: $37,345
Drop out rate: 27.3%
Crime: 26th highest
Springfield is a short drive north of Nashville. When you look at the dropout rate and the low incomes, it's clear that there are some factors at play in this small city being considered a ghetto.
Not only is a lot of the population struggling economically, but the number of convenience and drug stores per capita in the area is one of the highest in Tennessee.
It appears to be a blue collar town, however, as the unemployment rate is far lower than the other cities on this list. So at least the residents here are making an attempt at staying in the job market.
6. Paris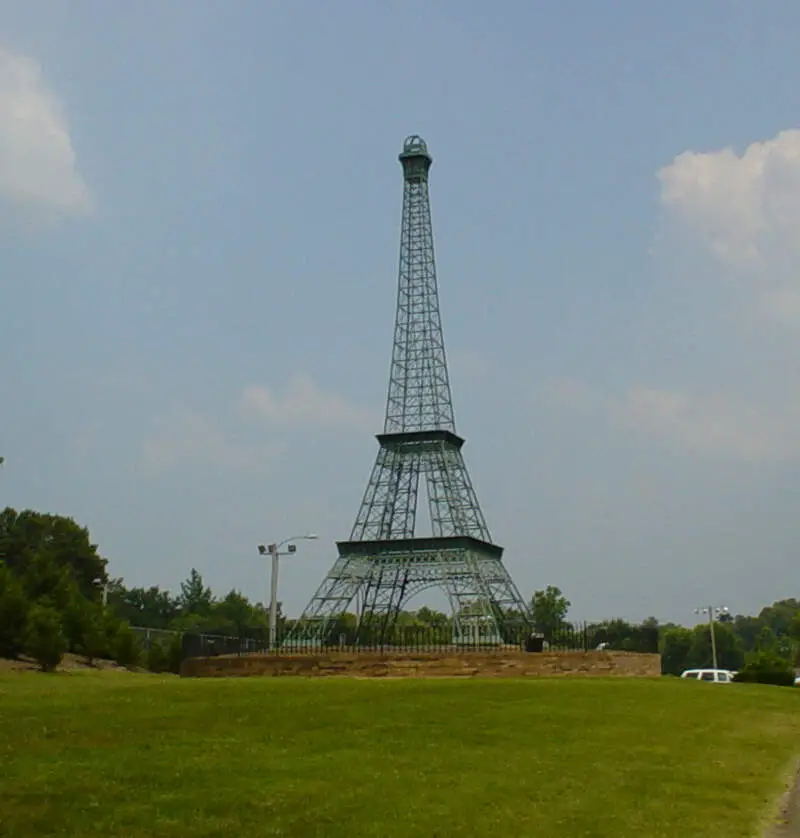 Income: $25,293
Drop out rate: 30%
Crime: 37th highest
The residents of Paris have the lowest incomes in the entire state of Tennessee. The government sets the poverty line at $25,000 for a family of four. That's right at where the average family brings in a year here.
This smallish city near the Kentucky border doesn't have a lot of job options, we'll give them that. Almost 8% of the population is unemployed, and homes here sell for about $80,000 a year, meaning anyone with a pulse can buy a house here.
Not a good sign.
7. Dyersburg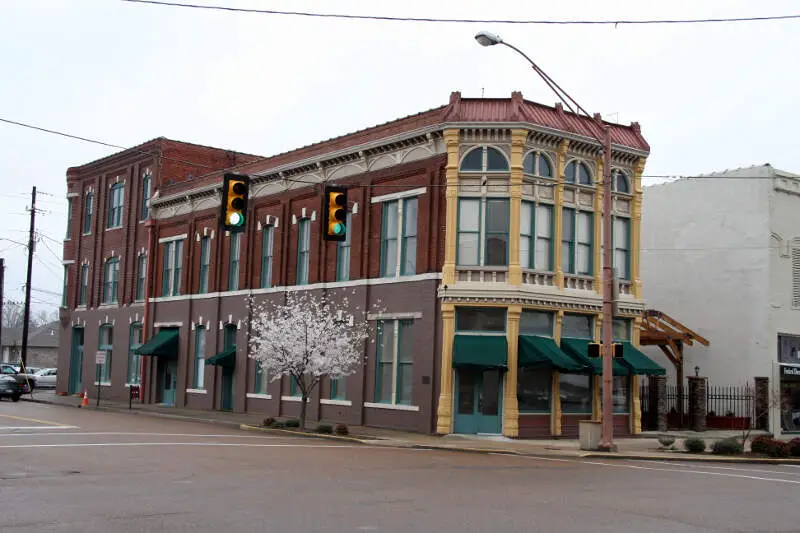 Income: $34,394
Drop out rate: 26%
Crime: 5th highest
Every year you spend within Dyersburg city limits, you face a 1 in 15 chance of being robbed. When you have to worry about your laptop, car or cell phone stolen all the time, you'd have to admit, that's a sign of a ghetto city.
Dyersburg is another smallish city north of Memphis where there are a high number of discount stores per capita, and where residents are hard up for cash. Which mostly explains the high property crime rate.
Judging by the high number of Tweets coming from Dyersburg, the populace agrees. There were lots of mentions of how 'ghetto' some areas of town are. Especially the fast food restaurants themselves.
8. Knoxville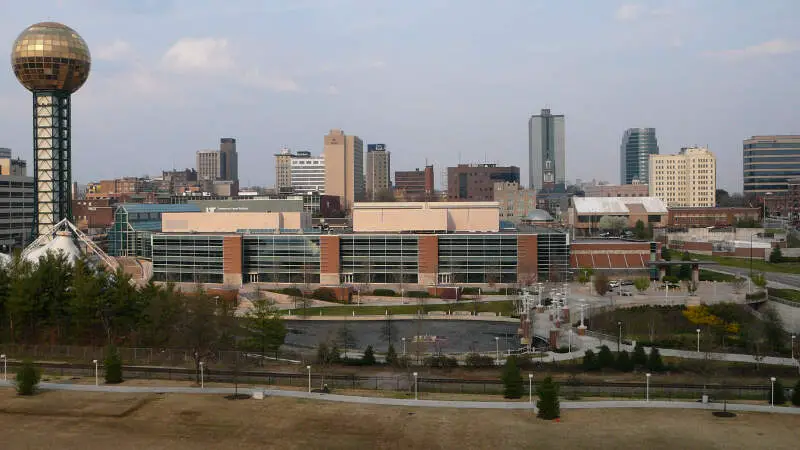 Income: $39,128
Drop out rate: 18%
Crime: 15th highest
Sure, a majority of Knoxville is either comfortable, or livable. But when you consider than Knoxville is one of the most dangerous places in the nation (not just Tennessee), it's clear that there are some real issues here to contend with.
This city saw 18 murders, which is huge for a place with only 184,000 people. Incomes are far lower than they should be for a city with so many opportunities; a 5.6% unemployment rate is an indication that there are plenty of jobs in town.
But when you have a fifth of the city walking around without an education, and residents face a 1 in 16 chance of being robbed, it's not a place a lot of people would want to be.
9. Union City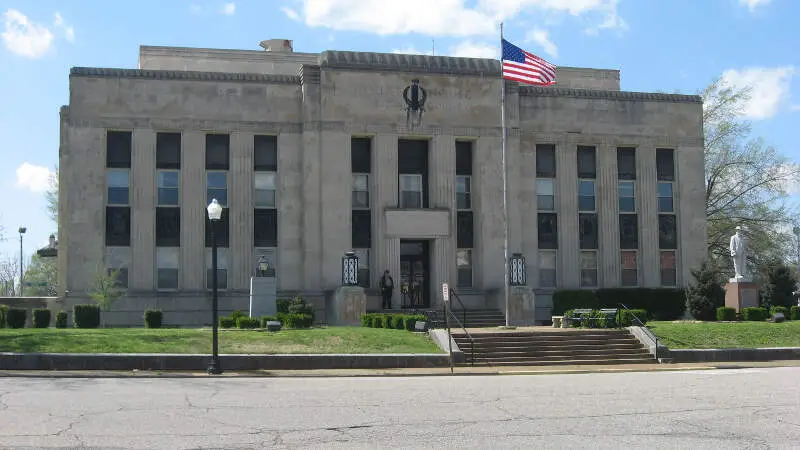 Income: $38,395
Drop out rate: 28%
Crime: 30th highest
Union City is a small city way up in northwest Tennessee where nearly 3 in 10 residents are uneducated, and a significant portion of them are without work.
The number of convenience stores per capita is one of the highest rates in the state. In addition, the homes sell for well under $100,000, and the public schools are far underfunded, in comparison to the rest of Tennessee.
Twitter was pretty vocal when it came to the number of ghetto comments coming from Union City. These are a solid indication:
"Union City has gotten so ghetto"
"My mom said Union City was ghetto"
10. Humboldt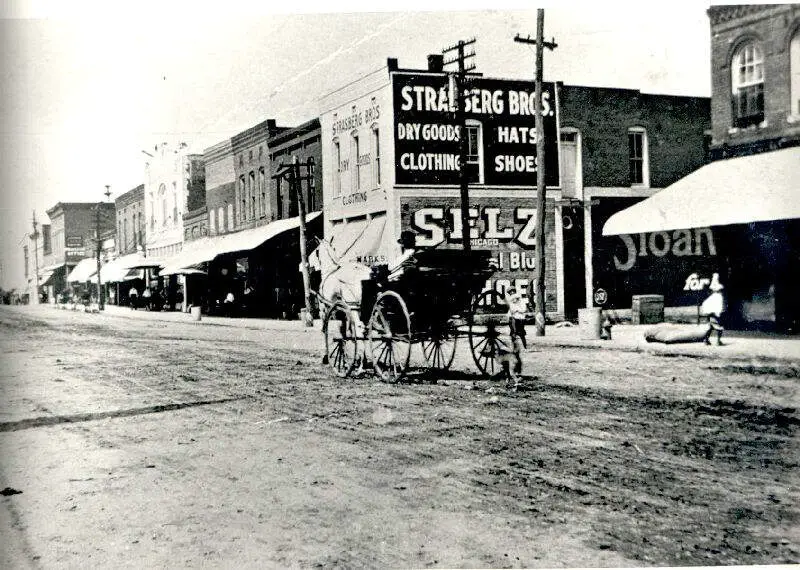 Income: $32,305
Drop out rate: 27%
Crime: 13th highest
Humboldt is a small city in Gibson County, and it's getting smaller. This small place has lost more than 10% of its population since the year 2000.
And, there were three murders here two years ago. For a city of barely above 8,000, that's astronomical.
Is Humboldt becoming more ghetto because of the population decline? Or are people leaving because Humboldt it's becoming ghetto? Either way, it's clear that the people are struggling. 18% of the population lives below the poverty line.
There You Have It
If you're measuring the locations in Tennessee where there are a high number of poor and uneducated residents, and where there are a high number of discounted shopping stores, this is an accurate list.
Additionally, here are the least ghetto places in Tennessee:
Tellico Village (Pop. 5,700)
Brentwood (Pop. 37,288)
Green Hill (Pop. 6,467)
Farragut (Pop. 20,688)
Fairfield Glade (Pop. 6,948)
Now that you're done with this, check this out. If you're from Tennessee, this will be the funniest thing you watch all week. It'll be the best three minutes you've spent all day.
Or, if you're from Tennessee, this will be the most jaw-dropping thing you see today.
Desktop users, below is a chart of all of the ghetto cities in Tennessee, along with their crime rates: