"Tennessee is a lot more than country music and barbecue."
Well said, random internet comment. Well said.
Tennessee has tons of history and culture. Friendly people, great food, and it's one of the most beautiful states in the nation.
You could do a lot worse when you pick a place to live, that's for sure.
But is it all good in the Volunteer State? Of course not. Just like every other state, Tennessee has its least desirable spots. The purpose of this post is to use science and data to determine which cities are the worst you could possibly live in if you make Tennessee your home.
After analyzing 92 of the state's most populous cities (over 5,100 people), we came up with this list as the 10 worst places to live in the state of Tennessee:
The 10 Worst Places To Live In Tennessee For 2023
Where are these places, you wonder? And before you get all riled up and say we're picking on small towns in Tennessee, that's not the case.
We understand there's a lot of good in every place. For example, the best place to live in Tennessee is Germantown.
However, according to data (which doesn't measure things like beauty and 'friendly people'), the state has far better options for making a place home. And the worst place to live in Tennessee? The worst place to live in Tennessee is Ripley.
Read below to see how we crunched the numbers and how your city fared in 2023.
If you're looking for something more national, check out the worst cities in America or the worst states in America.
For more Tennessee reading, check out:
---
Table Of Contents: Top Ten | Methodology | Summary | Table
---
The 10 Worst Places To Live In Tennessee For 2023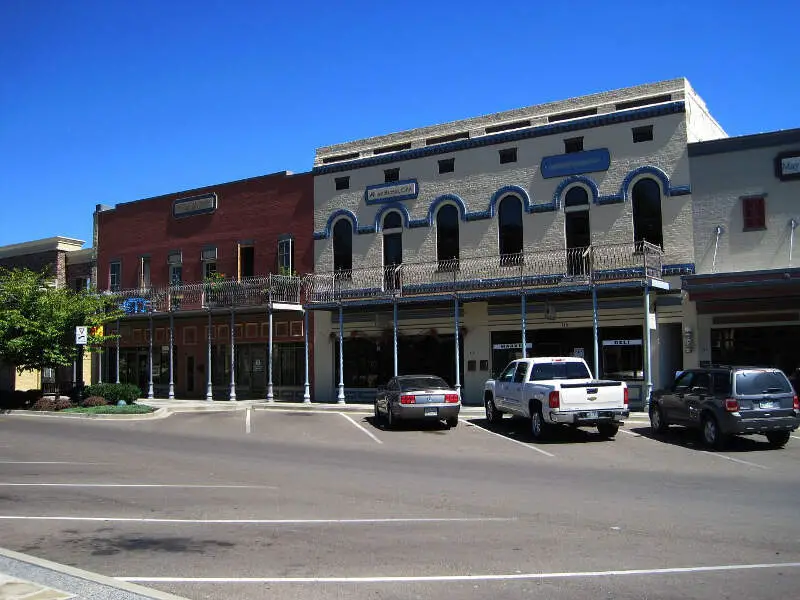 Welcome to Ripley, Tennessee, where more people are out of work than anywhere else in the state. 1 in 8.3 people is without a job, and families bring in a combined $35,634 a year.
Crime is the 15th highest in Tennessee, where you have a 1 in 32.3 chance of being the victim of a property crime, and every year, you have a 1 in 57 chance of being raped, attacked or murdered when you're within Ripley city limits.
Plus, they're completely isolated out here, What do you do for entertainment when you're an hour north of the nearest Memphis suburbs?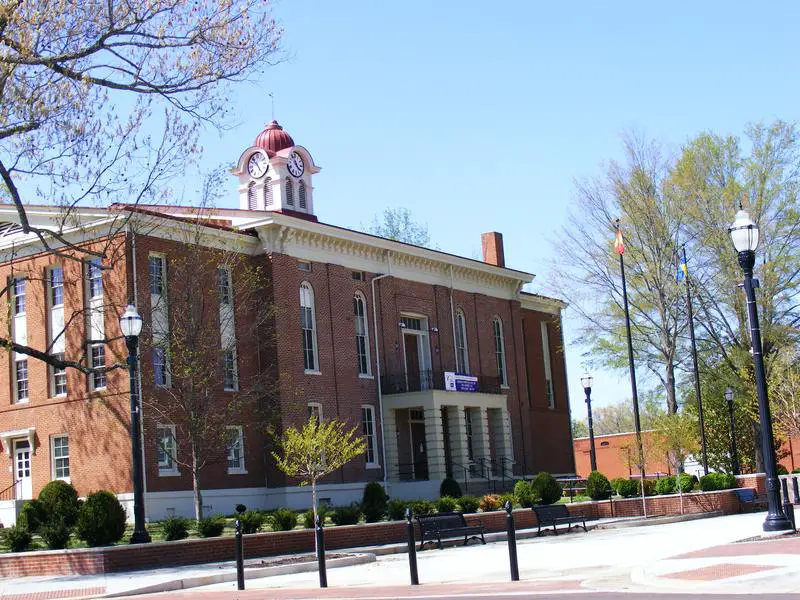 Bolivar is named for a famous revolutionary, Simón Bolívar, the same guy who lends his name to the country of Bolivia. A revolution might not be necessary for this southeast Tennessee town, but it definitely could use some change.
Located about an hour and a half outside of Memphis, the economy of Bolivar resembles the proverbial dumpster fire. The unemployment rate checks in at an eye-popping 21.7%, while more than a quarter of the town lives below the poverty line.
There are some bright spots. The surrounding landscape can be breathtaking, including the nearby Hatchie National Wildlife Refuge.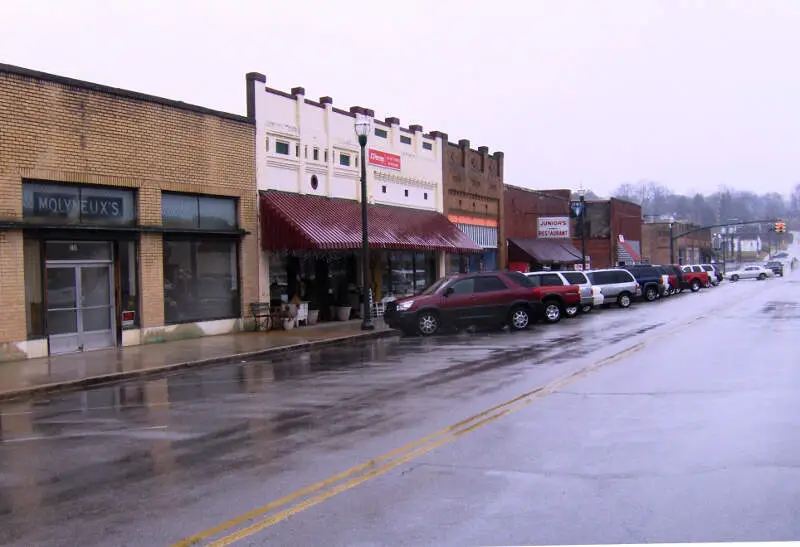 Rockwood serves as the childhood home of Hollywood actress Megan Fox. It's lucky she got out of town.
In a parallel universe, Megan is struggling with four kids in a town where 20% of the residents live below the poverty line. She's also likely earning below $35,000 and worrying about a crime rate more than 140% above the national average. Suddenly, starring in a couple Transformers movies doesn't seem so bad.
Still, it isn't all bad in Rockwood. Watts Bar Lake is just to the south of town, offering parallel-universe Megan Fox amazing views and access to excellent water activities.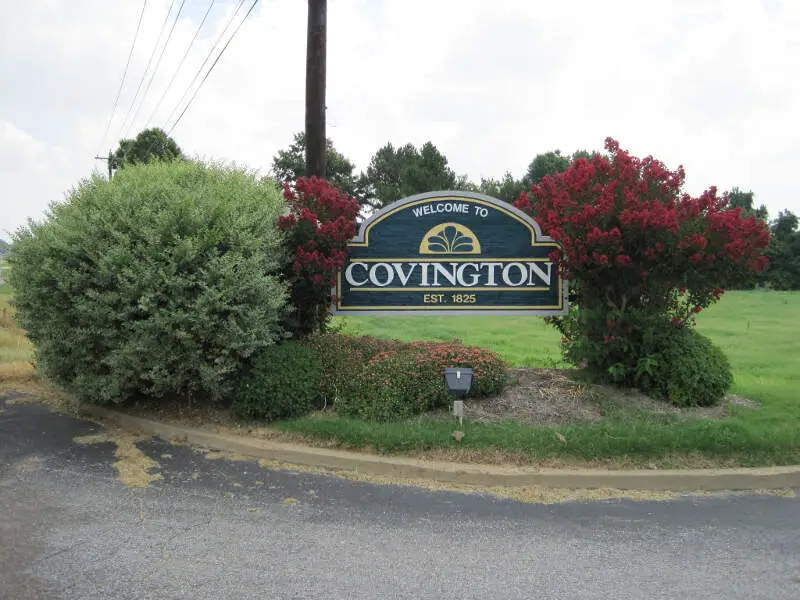 Covington is just down the road from Ripley. Here, the public schools are some of the least funded in the state. If you value a good education, this isn't a place for you. Kids who attend Covington public schools see the 10th lowest spending levels in terms of per-student ratios and teacher to student ratios.
Crime is far above average here, and the unemployment rate is 7.6%, which is the 22nd highest in Tennessee. And, as you can imagine, many of the folks in Covington live at or below the poverty line.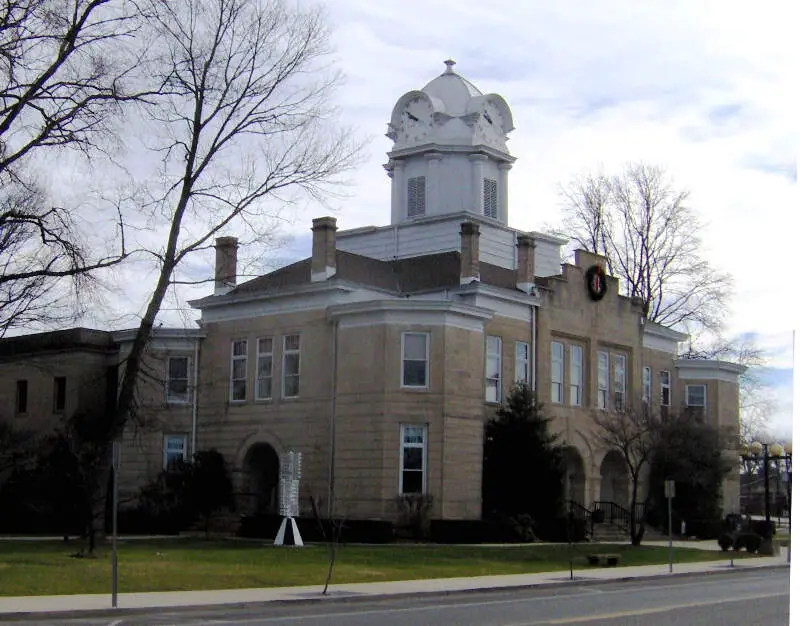 Somewhere west of Knoxville along I-40 is the small city of Crossville, where you have a 1 in 10 chance of being robbed every year. If you're passing through, lock your doors and don't talk to strangers.
Folks in Crossville earn under $30,000 a year, and you can imagine, many live at or below the poverty line. And the public schools are in the bottom 10% when it comes to spending levels.
What makes it worse is the cost of living is higher here than is most of the other cities on this list. Meaning, owning a home here is really a lot harder. Who wants to overpay to live in'Crossville?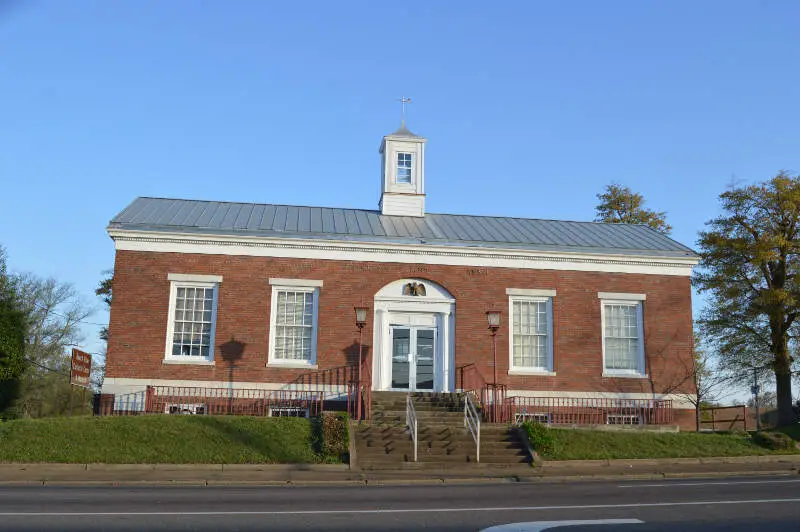 Source: Public domain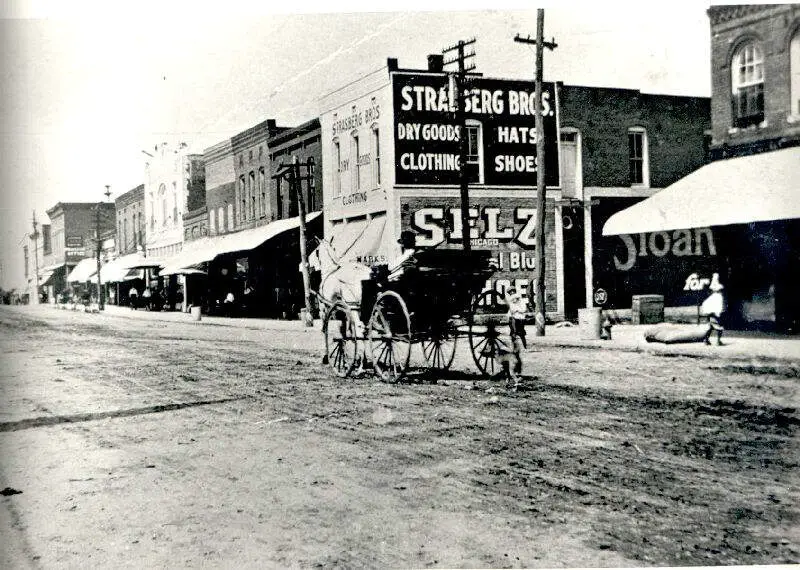 Source: Public domain
Humboldt has the second-highest unemployment rate in Tennessee, (9.1%), but the residents earn a little more each year. The average family brings in enough to live just above the poverty line, but overall, many people here are simply broke.
Homes go for an average of $76,000. That's the 4th lowest in the state. Say what you want about 'cheap living,' the fact is, homes are priced by demand, and there's no demand to live in Humboldt.
Other factors: Crime is the 13th worst in Tennessee, and schools here are far below the state average when it comes to support for students.
Humboldt is a short drive north of Jackson.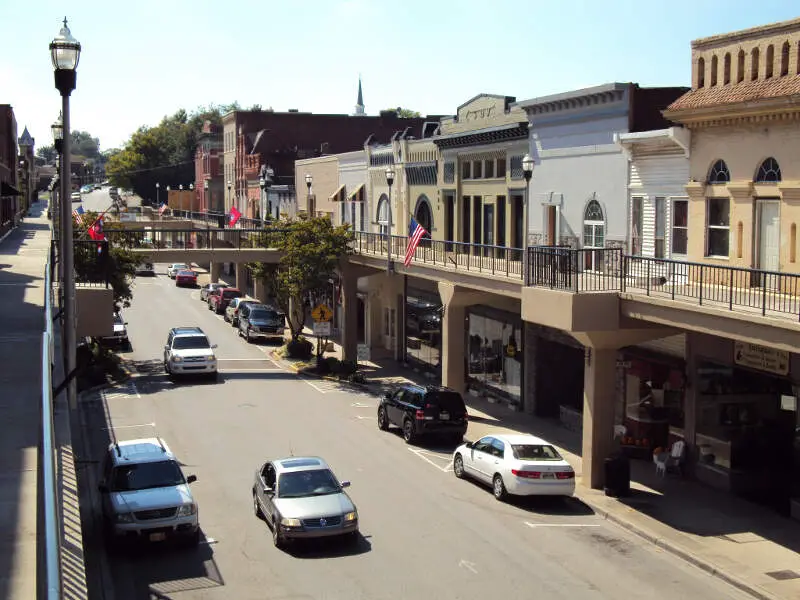 Come to Morristown for a taste of American History. Davy Crockett once ran a tavern in town. You can still see a recreation of the establishment at the Crockett Tavern Museum.
How about life in modern Morristown? Not so tasty. This community in the northeast part of the state, about an hour outside of Knoxville, has serious problems.
More than a quarter of the town lives below the poverty line. That comes as a result of a 8.4% unemployment rate and a $36,495 median income. Housing and education fall below expectations. Meanwhile, the crime rate more than doubles the national average.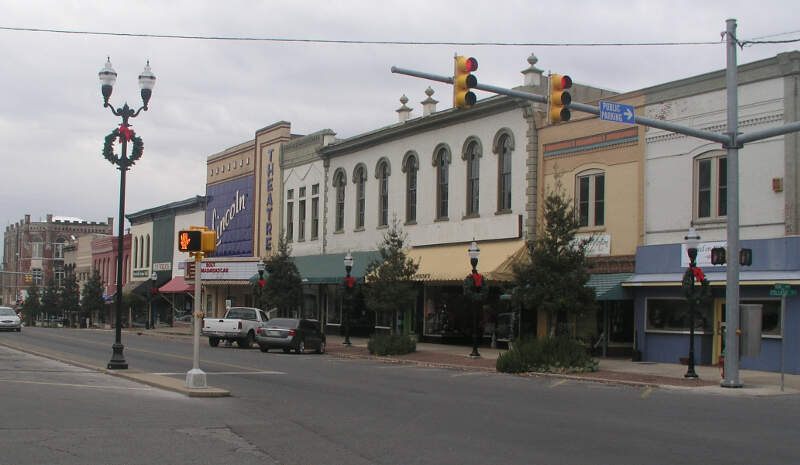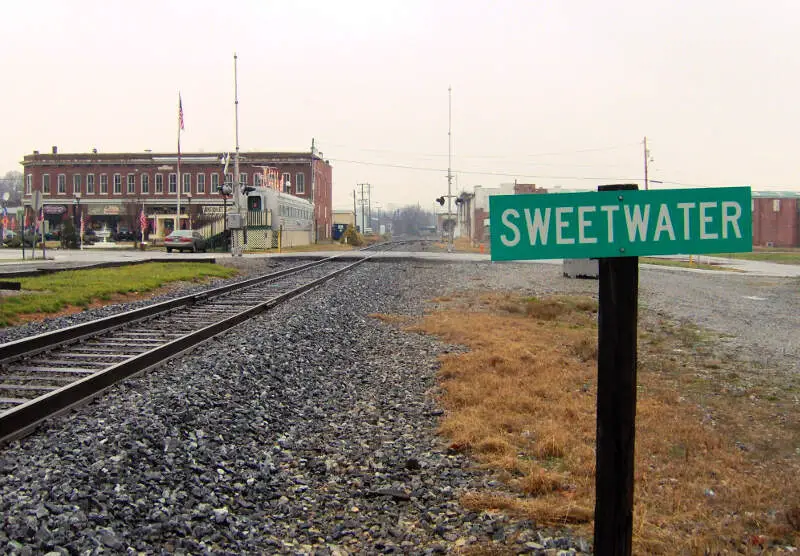 Sweetwater is famous for its caves. Check out the Craighead Caverns, gateway to an underground lake known a the Lost Sea.
Life above ground doesn't hold the same kind of adventure. Rather, day-to-day existence in Sweetwater might make you want to go hide in one of those darkened caverns. The town struggles with a 9.0% unemployment rate and a $37,721 median income.
Sitting along I-75, between Knoxville and Chattanooga in the east-central part of the state, Sweetwater also faces problems related to housing, education and crime.
Methodology: How we determined the worst places to live in Tennessee for 2023
To figure out the worst places to live in Tennessee, we only needed to know what kinds of things people like and then decide what cities have the least amount of those things.
We don't think it's a stretch to assume that people like the following things:
Good education
Lots of jobs
Low crime
Low poverty
Nice homes
High incomes
High population density (Lots of things to do)
Short work commutes
Health insurance
The data comes from the Census's most recent American Community Survey and the FBI Uniform Crime Report.
We broke crime down into violent crime and property crime to give violent crime a more significant weight. If you did a simple calculation of all crimes per capita, property crimes are typically 7x more common and bias that ranking.
Furthermore, only cities with at least 5,000 people were considered — leaving 92 cities.
We then ranked each city from 1 to 92 for all the criteria, with a #1 ranking being the worst for the particular criteria.
Next, we averaged the rankings into one "Worst Place To Live Score."
Finally, we ranked every city on the "Worst Place To Live Score," with the lowest score being the worst city in Tennessee — Ripley. Read on for a detailed look at the ten worst cities in Tennessee.
Editor's Note: This article is an opinion based on facts meant as infotainment. We updated this article for 2023. This is our tenth time ranking the worst places to live in Tennessee.
Summary: Wrapping Up The Worst In Tennessee
If you're looking at areas in Tennessee with the worst economic situations, where there's higher than average crime and little to do, this is an accurate list.
And in the end, Ripley ranks as the worst city to live in Tennessee for 2023.
If you're curious enough, here are the best cities to live in Tennessee:
Brentwood (Pop. 44,354)
Signal Mountain (Pop. 8,770)
Germantown (Pop. 40,955)
For more Tennessee reading, check out:
Worst Places To Live In Tennessee?
| Rank | City | Population |
| --- | --- | --- |
| 1 | Ripley | 7,856 |
| 2 | Bolivar | 5,177 |
| 3 | Rockwood | 5,492 |
| 4 | Covington | 8,666 |
| 5 | Crossville | 11,892 |
| 6 | Lexington | 7,849 |
| 7 | Humboldt | 7,899 |
| 8 | Morristown | 30,387 |
| 9 | Fayetteville | 6,988 |
| 10 | Sweetwater | 6,228 |
| 11 | Brownsville | 9,807 |
| 12 | Pigeon Forge | 6,362 |
| 13 | Madisonville | 5,059 |
| 14 | Newport | 6,845 |
| 15 | Lawrenceburg | 11,460 |
| 16 | Memphis | 634,139 |
| 17 | Dunlap | 5,252 |
| 18 | Millington | 10,583 |
| 19 | Athens | 13,961 |
| 20 | Lafayette | 5,458 |
| 21 | McMinnville | 13,699 |
| 22 | La Follette | 7,384 |
| 23 | Shelbyville | 23,005 |
| 24 | Alcoa | 10,777 |
| 25 | Sevierville | 18,038 |
| 26 | Lewisburg | 12,131 |
| 27 | Dyersburg | 16,235 |
| 28 | Chattanooga | 180,353 |
| 29 | Dickson | 15,855 |
| 30 | Manchester | 11,956 |
| 31 | Springfield | 18,561 |
| 32 | Savannah | 7,157 |
| 33 | Bristol | 27,154 |
| 34 | Elizabethton | 14,112 |
| 35 | Jackson | 67,753 |
| 36 | Portland | 13,031 |
| 37 | Cookeville | 34,068 |
| 38 | Pulaski | 8,163 |
| 39 | Lakeland | 13,693 |
| 40 | Winchester | 9,299 |
| 41 | Henderson | 6,232 |
| 42 | Kingsport | 55,019 |
| 43 | Paris | 10,332 |
| 44 | Arlington | 14,158 |
| 45 | Cleveland | 46,747 |
| 46 | Knoxville | 189,339 |
| 47 | Soddy-Daisy | 13,090 |
| 48 | Dayton | 7,112 |
| 49 | Columbia | 40,957 |
| 50 | East Ridge | 21,967 |
| 51 | La Vergne | 38,127 |
| 52 | Greeneville | 15,361 |
| 53 | Oak Ridge | 31,087 |
| 54 | Millersville | 6,099 |
| 55 | Martin | 10,536 |
| 56 | Milan | 8,143 |
| 57 | McKenzie | 5,590 |
| 58 | Harriman | 5,936 |
| 59 | Lebanon | 37,471 |
| 60 | Tullahoma | 20,599 |
| 61 | Smyrna | 52,401 |
| 62 | Fairview | 9,299 |
| 63 | Clinton | 9,982 |
| 64 | Clarksville | 163,518 |
| 65 | Goodlettsville | 17,522 |
| 66 | Church Hill | 6,973 |
| 67 | Murfreesboro | 148,970 |
| 68 | Kingston | 5,942 |
| 69 | Gallatin | 43,306 |
| 70 | Atoka | 9,863 |
| 71 | Thompson's Station | 7,011 |
| 72 | Munford | 6,269 |
| 73 | Mount Carmel | 5,460 |
| 74 | Red Bank | 11,855 |
| 75 | Erwin | 6,052 |
| 76 | Oakland | 8,805 |
| 77 | White House | 12,820 |
| 78 | Collegedale | 10,973 |
| 79 | Greenbrier | 6,845 |
| 80 | Farragut | 23,388 |
| 81 | Jonesborough | 5,747 |
| 82 | Mount Juliet | 38,059 |
| 83 | Bartlett | 57,639 |
| 84 | Hendersonville | 60,628 |
| 85 | Spring Hill | 48,403 |
| 86 | Nolensville | 13,393 |
| 87 | Maryville | 31,281 |
| 88 | Franklin | 81,531 |
| 89 | Collierville | 50,669 |
| 90 | Brentwood | 44,354 |
| 91 | Signal Mountain | 8,770 |
| 92 | Germantown | 40,955 |