This article is an opinion based on facts and is meant as infotainment. Don't freak out.
Swipe left for slideshow
Is there anything really wrong with being called an Arizona redneck? Sure, every state has them. While they might be defined with a different criteria in other states, there's plenty of them all over your neck of the woods.
You just need to know where to look.
Wait: What is a redneck anyways? Well, according to the official bible of literature, the Merriam-Webster Dictionary, a redneck is:
"A white person who lives in a small town or in the country especially in the southern U.S., who typically has a working-class job, and who is seen by others as being uneducated and having opinions and attitudes that are offensive."
Plus, we thought why not add in a few stereotypes? Cause, you know, rednecks like to hunt, fish, drink, smoke and shoot things. And shop at Walmart.
Using that criteria, it's not hard to scrape the internet, run some scientific data on where the most members of the Arizona redneck family tree most likely live. Most of these places probably won't surprise you.
Because, the data never lies, does it?
So, hold our beers and watch this. After analyzing all cities with a decent amount of people in them, we came up with this list as The Most Redneck Cities in Arizona:
Williams
Tolleson
Parker
Willcox
Dewey-Humboldt
Read on below to see where your town ranked.
For more Arizona reading, check out:
What redneck criteria did we use?
In order to rank the most redneck cities in Arizona, we had to determine what criteria makes a redneck.
We threw a lot of criteria at this one in order to get the best, most complete results possible. Using Yelp and Google Maps, this is the criteria we used:
The dictionary definition categories
Small towns
Least amount of high school graduates
And the stereotypical categories
Number of bars per city
Number of mobile home parks per capita
Number of tobacco stores per city
Number of places to get fishing gear
Number of guns and ammo stores per city
Walmarts, Bass Pro Shops, and dollar stores nearby
Note: For the sake of getting reliable numbers, we counted places within a city's border, as well as within a short driving distance.
1. Chino Valley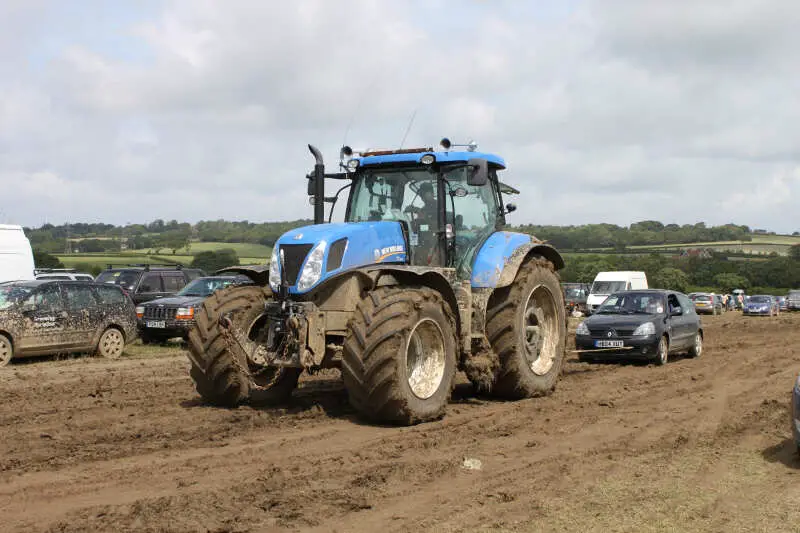 Mazy's Guns, Chino Valley, AZ. Google Maps
Population: 10,798
Gun stores per capita: 1st in Arizona
Trailer parks per capita: 14th in AZ
High school graduation rate: 84%
Whoo-whee, Chino Valley! You have the official bragging rights as being named the most redneck city in the entire state of Arizona! You may now brag to your friends and share this endlessly on your Facebook walls.
Let's see why. Whelp, first off, rednecks sure like to shoot some guns. And in Chino Valley, you guys have almost more places to get guns and ammo per capita than anywhere else in the state. Nothing's more redneck than sitting around the bar all afternoon, talking about how many birds you shot that morning.
You've also got quite a few trailer and mobile home parks in the area. Some rednecks here probably shoot dove from their trailer park porches.
When you consider that nearly 1 in 5 people here never graduated high school, what you've got is a little slice of redneck heaven about 3 beers north of Prescott.
2. Williams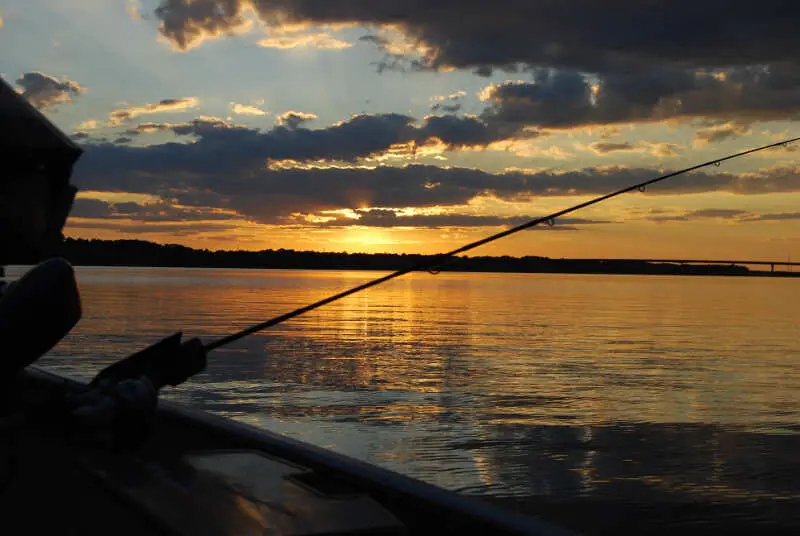 Canyon Club Bar, Williams, AZ. Google Maps
Population: 3,014
High school graduation rate: 78%
Gun stores per capita: 1st in AZ
Walmart rank: 4th
Bars per capita: 3rd
Yes, siree, there's plenty of rednecks in the boonies around the Williams area, that's fer damn sure.
Every good redneck town needs a Walmart. Tiny Williams has one. For a redneck, that's like short lines at Disneyland.
They have places to get guns, a few bars, and the number of tobacco stores per capita – what we refer to as the 'chew factor' – is sky high. In Williams, it's a 3.
Plus, Williams is right at the base of the Kaibab National Forest. Rednecks are good shots, so the deer, bear, possums, squirrels and coons have no chance in this part of the state.
3. Tolleson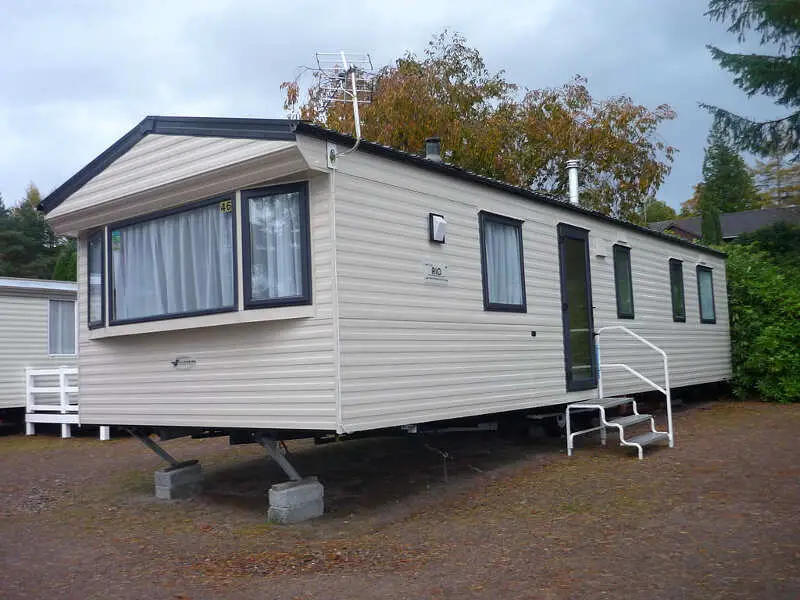 Longbranch Saloon, Tolleson, AZ. Google Maps
Population: 6,556
Guns per capita: 7th in AZ
Trailer parks per capita: 4th
Per capita, there are almost more trailer, mobile home and RV parks in Tolleson than anywhere else. Rednecks love nothing more than sitting out by the fire, plugging rounds into the bug zapper.
There are also a high number of gun stores and dollar stores per capita as well. There's simply no excuse for showing up to a Tolleson barbecue empty handed.
If you want to see 'em, head west from Phoenix for a little bit. Look for the big pile of beer cans.
And bring duck tape. They're out.
4. Apache Junction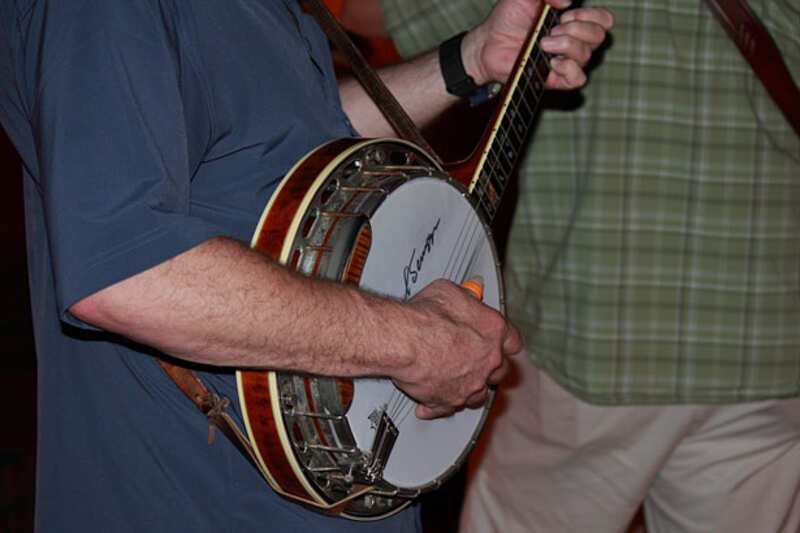 AJI Sporting Goods, Apache Junction, AZ. From their Facebook page
Population: 37,120
High school graduation rate: 76%
Trailer parks per capita: 1st
Gun stores per capita: 2nd
Apache Junction is by far the largest city to make this list, so they can make the case that they have the most rednecks than anywhere else in Arizona.
Apache Junction has trailer parks, mobile home parks and RV parks all over the place. And, they've got lots of gun stores. That's a bad combination.
Of course, they have a Walmart and plenty of dollar stores here, too.
It's 90% white here and very blue collar.
If you've ever been there, it's redneck meets the 1850s.
5. Parker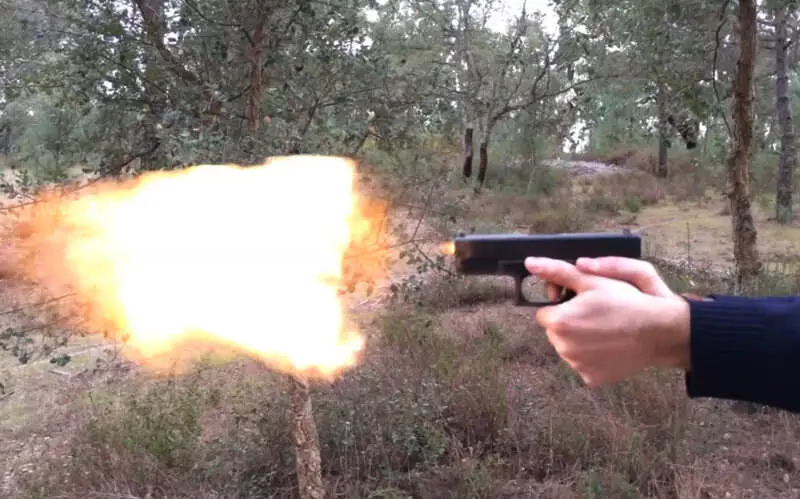 Colorado River Outfitters, Parker, AZ. Google Maps
Population: 3,125
High school graduation rate: 66%
Chew factor: 4
Walmart rank: 4th
Wow, Parker. Just think – had you guys studied even less as kids, you might have won this whole thing. When 1 out of 3 of you guys decided that blowing stuff up and getting stuck in the mud was more 'fun' than sitting in some math class on Monday morning, we can tell you guys know how to whoop it up redneck style big time.
That's okay. We're actually a little envious. Kinda sounds like fun.
6. Cave Creek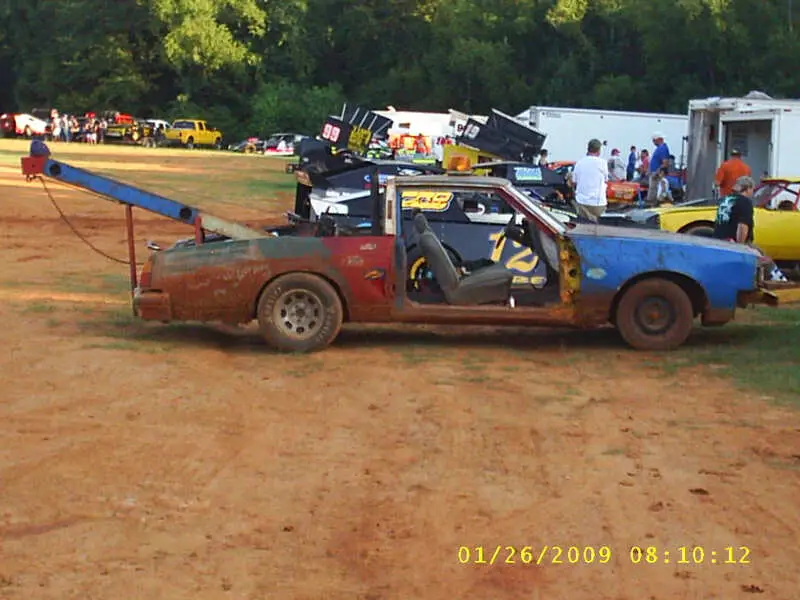 Tumbleweed Hotel, Cave Creek, AZ. Google Maps
Population: 5,041
Trailer parker per capita: 2nd in AZ
Bars per capita: 2nd
Fishing/bait shops per capita: 1st
Cave Creek has it made if you're a redneck. A coupla' beers north of Phoenix at the base of the hills, there are simply too many things to keep a redneck occupied in these parts.
You might call the folks who live here rednecks with paychecks, as it's obvious that they have regular 9-5 jobs, and most likely commute into Phoenix. That's okay, the fishing, hunting and blowing things up with propane can wait till the weekend.
Let that be a lesson, young rednecks of Arizona. Study hard, and you, too, can own the finest camo money can buy.
7. Willcox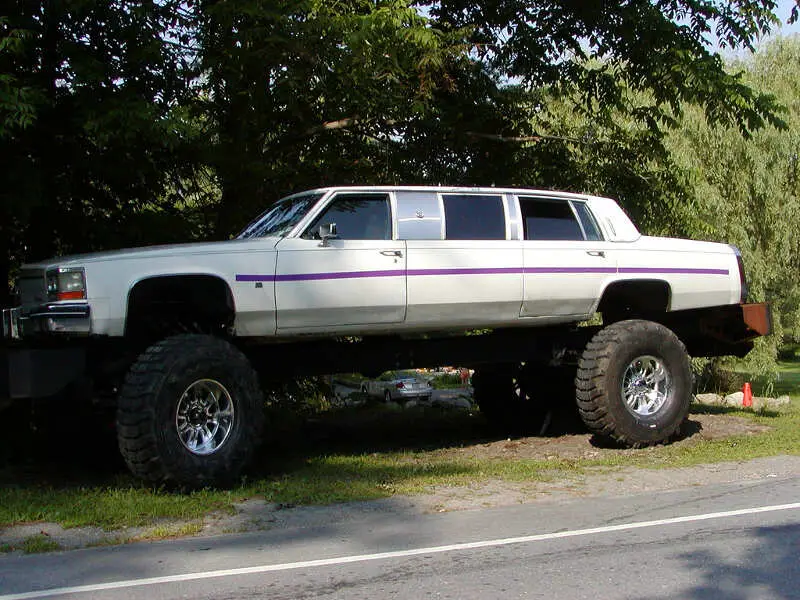 Rix's Tavern, Willcox, AZ
Population: 3,744
High school graduation rate: 61%
Fishing/bait per capita: 7th in AZ
Bars per capita: 7th
Take I-10 east from Tucson for about 5 beers and you'll come to Willcox, a teeny redneck speck of a town that has its own lake and plenty of bars to keep a redneck entertained.
You can bet way out here they get all sorts of necky with it. You can't miss em' – just roll down the windows and follow the sound of shotgun blasts and the smell of the catfish fryers.
8. Winslow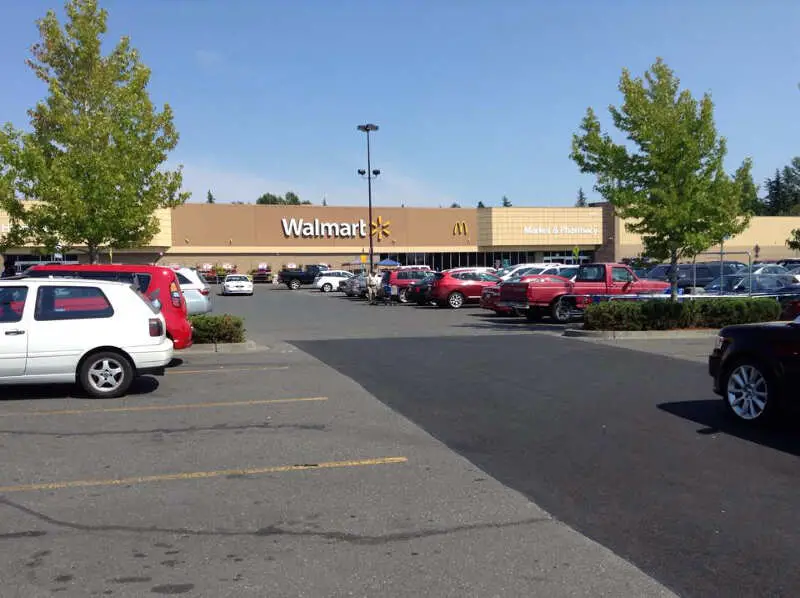 PT's Bar, Winslow, AZ. Google Maps.
Population: 9,609
Fishing and bait per capita: 15th in AZ
Bars per capita: 10th in AZ
Walmart rank: 9th
You know who is from Winslow? Bill Engvall, the famous comedian who is part of the Blue Collar Comedy Group. The 'Here's Your Sign guy.' He claims that Winslow is a mix between fictional Mayberry from the Andy Griffith Show.
If you're from Winslow, Arizona and you shoot deer from the back of your pickup while drinking Busch Lights with the kids in the back
"here's your sign."
9. New River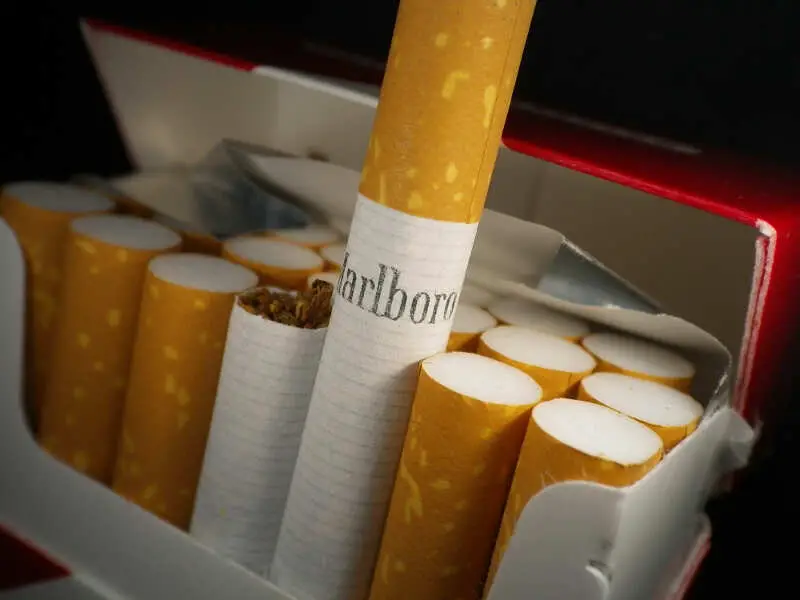 Roadrunner Restaurant, New River, AZ. Google Maps
Population: 13,024
Chew factor: 15th in AZ
Dollar stores per capita: 15th
Fishing stores per capita: 17th
Take I-17 north of Phoenix for a bit, and you'll come to the rednecky town of New River.
Here, they've got nearby Lake Pleasant in which to pull bass and crappie out till the sun goes down. They have a nudist resort out here. What would it feel like stumblin' onto a buncha' naked rednecks on a Sunday afternoon?
You can bet yer' chickens that sounds like the kind of place that's worth stoppin' by for a bit.
10. Dewey-Humboldt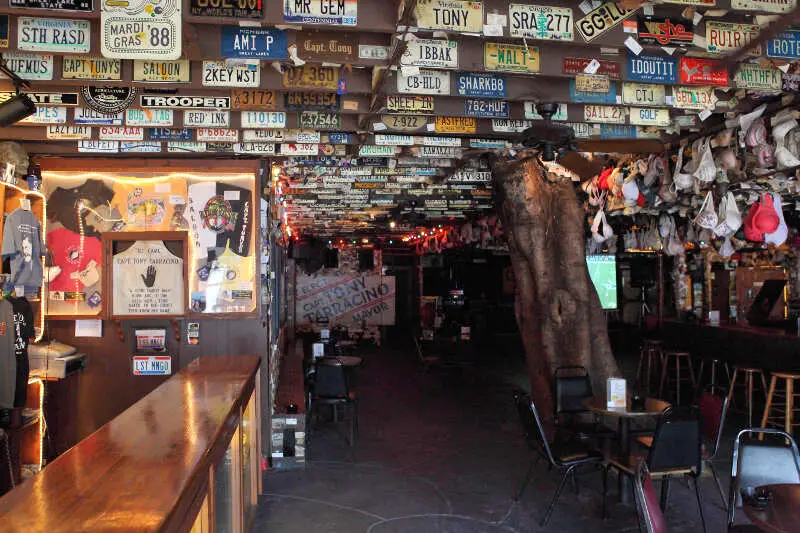 Billy Jack's Saloon and Grill, Dewey-Humboldt, AZ. Google Maps
Population: 3,910
High school graduation rate: 85%
Gun stores per capita: 25th in AZ
Chew factor: 15
Dewey-Humboldt isn't too far away from Prescott. You can probably hear their needlessly large trucks from the highway, actually.
The area was founded primarily due to a large pumpkin patch and hay ride, and the tradition continues today. It's not called, "Arizona's Country Town," 'fer nothin' folks.
There You Have It
According to the official dictionary definition of a redneck, and based on stereotypes that the internet says are true, using science to determine the most redneck cities in a state can't be too far off. If you're analyzing smaller cities in Arizona with blue collar workers, where people have lots of options for drinking, fishing, hunting and Walmarting, this is an accurate list.
We also wrote a story on the worst places to live in Arizona if you didn't happen to see it. Click here to read it.