This article is an opinion based on facts and is meant as infotainment. Don't freak out.
Swipe left for slideshow
Is there anything really wrong with being called a California redneck? Sure, every state has them. While they might be defined with a different criteria in other states, there's plenty of them all over The Golden State.
Wait. What is a redneck anyways? Well, according to the official bible of literature, the Merriam-Webster Dictionary, a redneck is:
"A white person who lives in a small town or in the country especially in the southern U.S., who typically has a working-class job, and who is seen by others as being uneducated and having opinions and attitudes that are offensive."
Plus, we thought why not add in a few stereotypes? Cause, you know, rednecks like to hunt, fish, drink, smoke and shoot things. And shop at Walmart.
Using that criteria, it's not hard to scrape the internet, run some scientific data on where the most members of the California redneck family tree most likely live. Most of these places probably won't surprise you.
Because, the data never lies, does it?
So, hold our beers and watch this. After analyzing all cities with a decent amount of people in them, we came up with this list as The Most Redneck Cities in California:
Read on below to see where your town ranked.
For more California reading, check out:
What redneck criteria did we use?
In order to rank the most redneck cities in California, we had to determine what criteria makes a redneck.
We threw a lot of criteria at this one in order to get the best, most complete results possible. Using Yelp and Google Maps, this is the criteria we used:
The dictionary definition categories
Small towns
Least amount of high school graduates
And the stereotypical categories
Number of bars per city
Number of mobile home parks per capita
Number of tobacco stores per city
Number of places to get fishing gear
Number of guns and ammo stores per city
Walmarts, Golden Corrals, Bass Pro Shops, and dollar stores nearby
Note: For the sake of getting reliable numbers, we counted places within a city's border, as well as within a short driving distance.
1. Oroville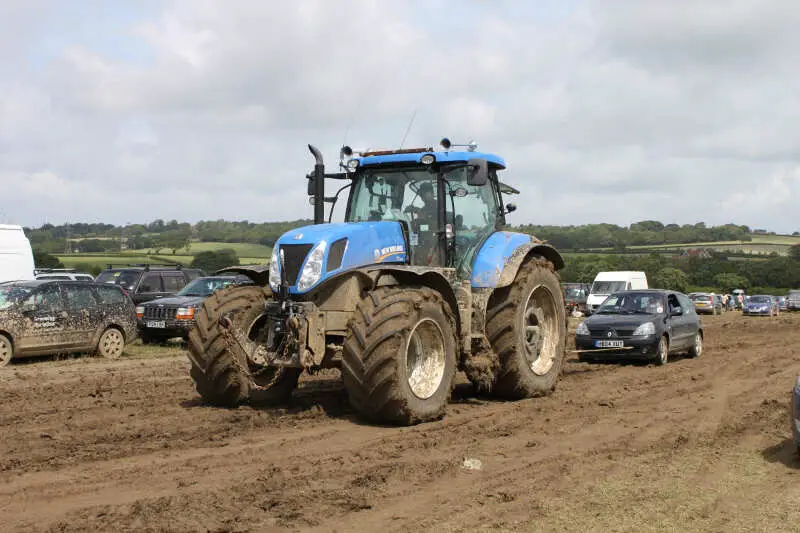 Berry Creek Guns, Oroville, CA. Google Maps
Population: 15,489
High school graduation rate: 79%
Walmart rank: 9th in California
Tobacco stores per capita: 7th in CA
Gun stores per capita: 18th
Whoo-whee, Oroville! You have the official bragging rights as being named the most redneck city in the entire state of California. You may now brag to your friends and share this endlessly on your Facebook walls.
Let's see why. First off, it's very blue collar here. Nearly 1 in 4 people in Oroville didn't finish high school. And it's 75% white. Does that mean redneck? Not always.
But when you have one of the highest concentrations of places to buy guns, tobacco and you've got a Walmart, now we're talkin'. In fact, have you looked at Oroville on a map?
Located in the hills, about 3 or 6 beers north of Sacramento, Oroville is smack dab in fishing central. They've got their own lake here, and nearby are plenty of mountainous areas where Oroville rednecks can shoot at all kinds of stuff. Bears, coons, squirrels, you name it.
Add it all up, and Oroville is redneck central.
2. Barstow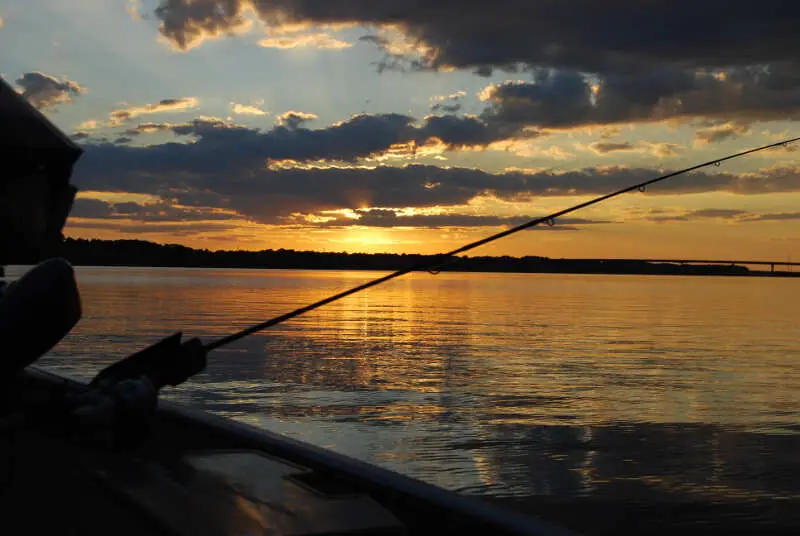 Sunny's Too Tavern, Barstow, CA. Google Maps
Population: 22,836
Mobile home parks per capita: 3rd in CA
Chew factor: 12th
High school graduation rate: 75%
Yes, siree, there's plenty of rednecks in the boonies of Barstow, that's fer damn sure. It's just a short pickup drive outside of the Inland Empire.
Barstow is just crawling with rednecks. There are just about as many trailer parks and mobile home parks per capita than anywhere else in the state. You can just picture all the Barstow necks out here, shootin' their guns, driving their needlessly large trucks around, crushing cases of Coors Lights till the light of day.
They build dollar stores where the customers want them. There are at least 5 in Barstow. There is simply no excuse for a Barstow redneck to show up to an Apple Valley barbecue empty handed.
3. Big Bear Lake
Big Bear Sporting Goods, Big Bear Lake, CA. Google Maps.
Population: 5,085
Bars per capita: 1st in California
Chew factor: 5
Fishing/bait per capita: 9th in the state
Anyone who grew up in Southern California probably would agree with this assessment. Big Bear Lake folks are the step cousins of the Barstow necks. They're actually not too far away. In fact, on a clear night, they can probably see one another shootin off their shotguns every 4th of July.
Of course, there's endless fishing here. What does a redneck do with a catfish? What do you think they do with it. They shove their hand down its throat and take a picture with it.
There are also more bars per capita than anywhere else in the state. That means when a BBR (Big Bear Redneck) gets tossed out of one bar, he can just mosey down the road and holler at the next one.
The number of tobacco stores – what we refer to as the 'chew factor' – is sky high. Big Bear Lake's chew factor is a 5.
4. Sacramento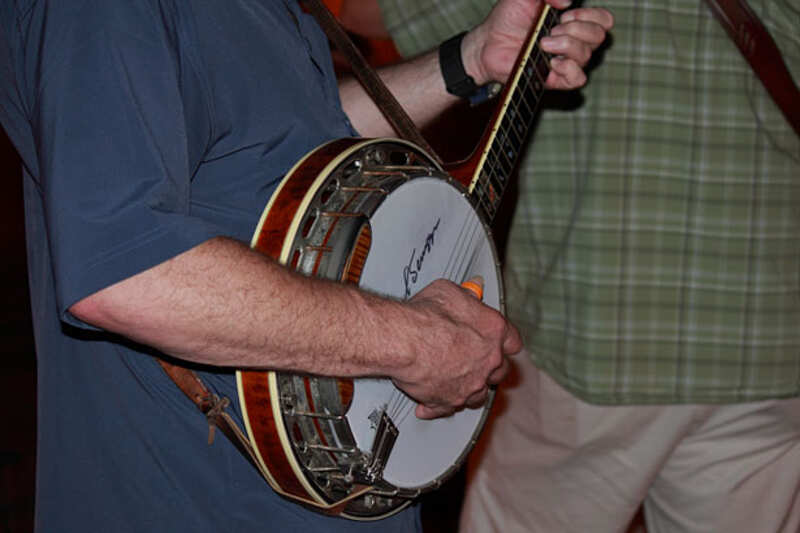 Broadway Bait Rod and Gun, Sacramento, CA. Google Maps
Population: 467,467
Chew factor: 10
High school graduation rate: 80%
Walmart rank: 5th in the state
Well I'll Be. The state capital is full of rednecks? You betcha.
When you look at the sheer number of Walmarts and dollar stores in the area, you'll understand why. There are at least 10 Walmarts within a short hop in the truck, and the number of dollar stores is through the roof. 40 maybe? Too hard to count them all.
Most of Sacramento is very blue collar – white folks with basic education levels. And remember that study that came out a couple of years ago that ranked the most redneck cities in the nation? Sacramento came in 8th.
5. Red Bluff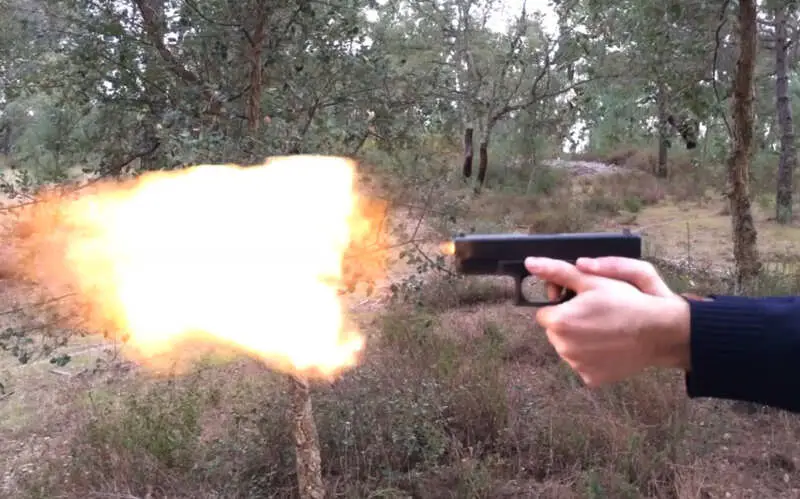 Tips Bar, Red Bluff, CA. Google Maps
Population: 14,063
Walmart rank: 11th in California
Bars per capita: 22nd in CA
Gun stores per capita: 24th
If you've ever driven up the 5 north of Sacramento, you've passed through the redneckery that is Red Bluff. It'd be hard to miss. Lots of big trucks, loud country music blarin'. Places to get guns, ammo and bait.
There are also quite a few number of bars in Red Bluff. They might call them saloons up here, but you get the point. Fact is, you'd be hard pressed to find a more concentrated number of good ole' boys in the state of California.
6. Yreka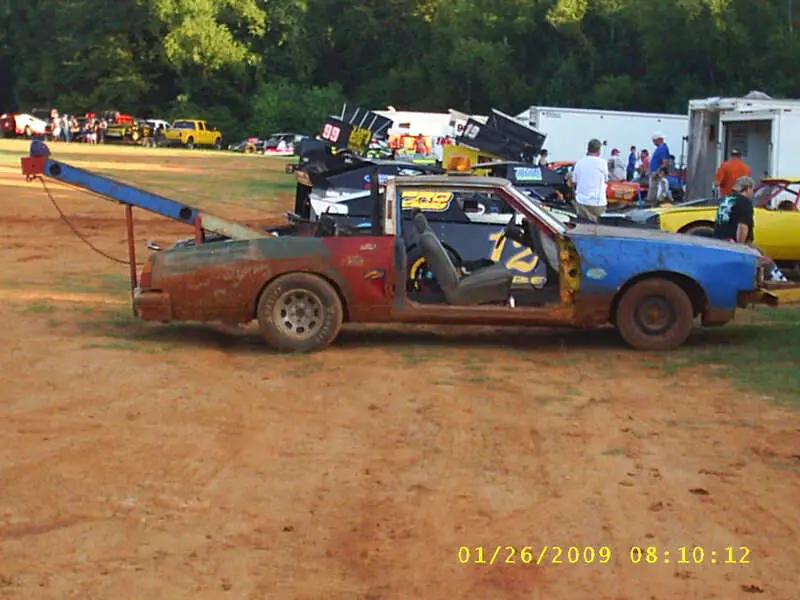 Downtown Yreka, CA. Google Maps
Population: 7,732
Chew factor: 6
Walmart rank: 8th in the state
Trailer/mobile home parks per capita: 3rd in the state
There's a trailer park for every 1,200 residents in Yreka, and there's probably a trailer for every 100. And, they have their very own Walmart SuperCenter up there. For a redneck, that's like short lines at Disneyland.
If you want to check out the sheer redneckdom that is Yreka, head on up the 5 until you pass Route 3. Then look for a big pile of beer cans.
7. Perris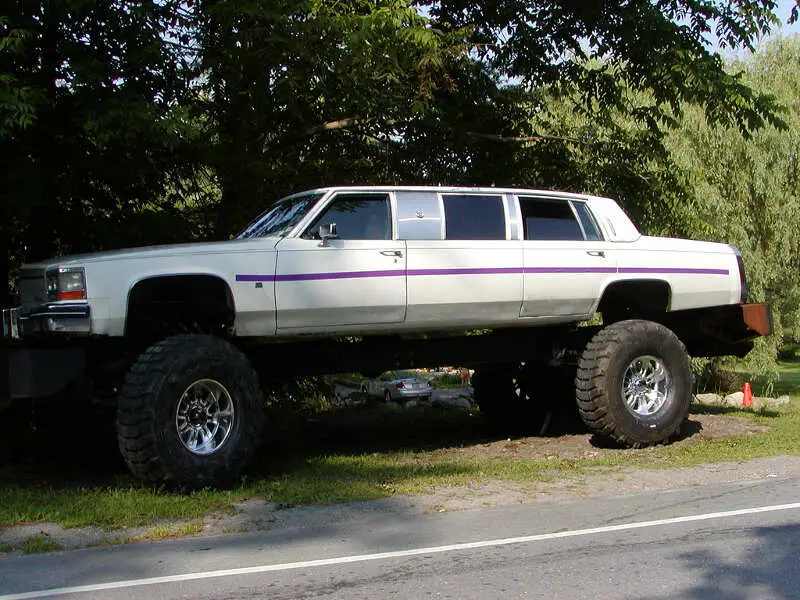 Perris Auto Speedway. From their Facebook page
Population: 68.084
High school graduation rate: 59%
Chew factor: 15
Dollar stores per capita: 12th
Perris, California. Home to trailer parks, dollar stores, big, loud trucks and high school dropouts.
Seriously, Perris? 4 out of 10 of you didn't finish high school? Imagine how much higher on this list you would have finished had you ditched class even more often. Next time your redneck buddies want to go off roading on a Monday morning, think about this list. You all have so much more work to do.
And Perris has its own speedway, too. The races are on Saturday nights. Just an FYI in case you want to avoid the crowds at the Walmarts there.
8. Redding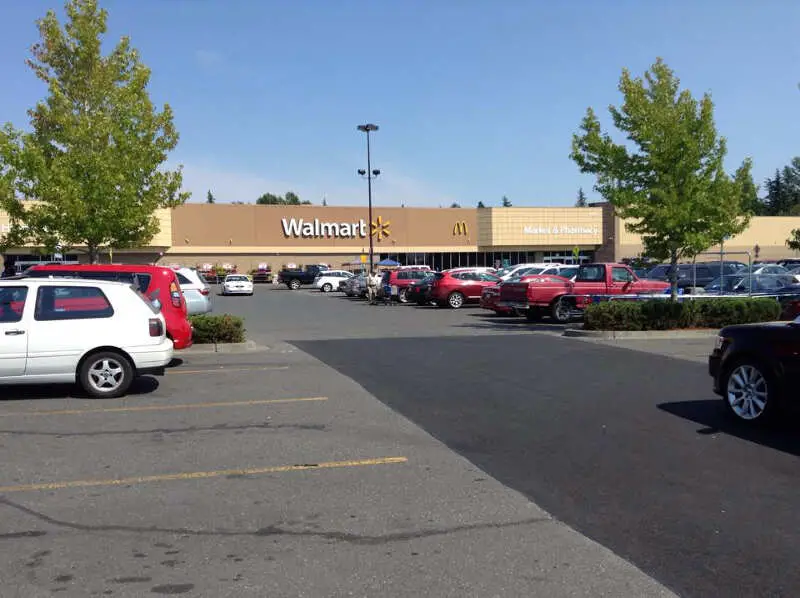 Western Bait Shop, Redding, CA. Google Maps
Population: 91,000
Fishing/bait shops per capita: 3rd in CA
Walmart rank: 5th
Bars per capita: 2nd in CA
There seems to be a debate online whether or not Redding is full of rednecks or meth heads. We're going with the former. When you look at the sheer number of places to get fishing gear and to throw back a few cold ones, Redding is simply a magnet for rednecks in the central valley.
Meth heads are more interested in sitting on the porch, wasting the day away. There are too many distractions in Redding for a meth head to feel at home.
9. Hayfork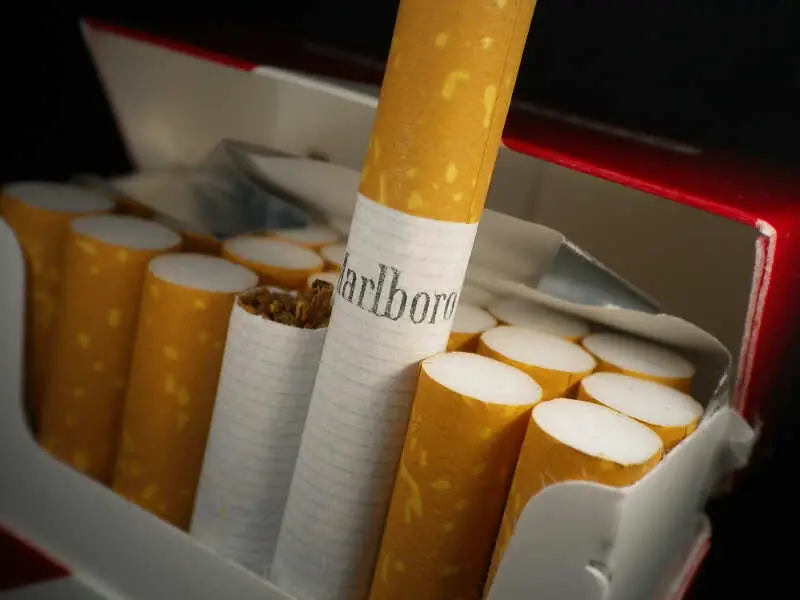 Downtown Hayfork, CA. Google Maps
Population: 2,389
High school graduation rate: 72%
Trailer parks per capita: 10th
We have to admit, we hadn't heard of Hayfork, CA before. A quick Google later and there it is: A small community tucked away in the hills just west of Redding. We can talk about them all we want; odds are they aren't even on Facebook.
They have everything a redneck needs up here. Cheap groceries, a gun store, a couple of bars. A trailer park. Baby rednecks born back in the hills up here don't even need to truck into town their whole lives.
Some probably don't.
10. Fresno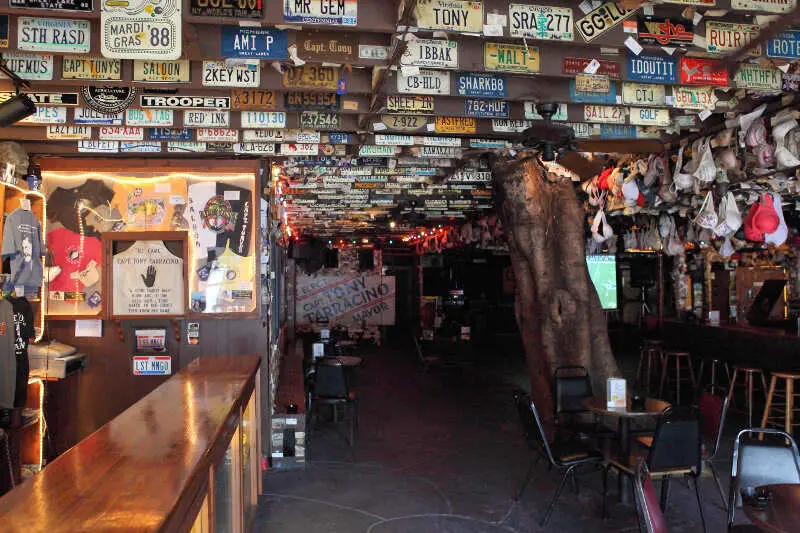 The Red Lantern Bar, Fresno, CA. Google Maps
Population: 495,777
Dollar store rank: 6th in CA
High school graduation rate: 71%
Gun stores per capita: 6th in CA
We figured Fresno would rank high on this list. Fresno is home to some of the most truck drivingest, redneckest people in the state. Plus, they've got both types of rednecks – the white country music lovin' ones, and the hard-working, potentially illegal farm working rednecks.
They've got tons of dollar stores, Walmarts, bars and places to get chew up here.
Fresno might actually be redneck heaven.
There You Have It
According to the official dictionary definition of a redneck, and based on stereotypes that the internet says are true, using science to determine the most redneck cities in a state can't be too far off. If you're analyzing smaller cities in California with blue collar workers, where people have lots of options for drinking, fishing, hunting and Walmarting, this is an accurate list.
We also wrote a story on the worst cities in California if you haven't seen it yet. Click here to read it.