Editor's Note: This article is an opinion based on facts and is meant as infotainment. Don't freak out we updated this article for 2021. This is our seventh time ranking the worst places to live in California.
Article Table Of Contents
(Skip to section)
California. The American dream. The state where you can get the sun, surf, mountains and deserts. Where dreams are made and movie stars bask in the glory of their own self worth.
Where you have to ration your water. Sit in traffic. Pay too much for your house.
While California is overall, a glorious state, it has some serious, glaring issues, just like most other states. But most of the people reading this live there, and are already aware of this fact, so we won't dwell on it.
Instead, let's have some fun and look at only certain areas where things are the absolute worst.
After analyzing all 410 cities with a population over 5,100, we came up with this list as the 10 worst places to live in California:
The 10 Worst Places To Live In California For 2021
What? Where are these places you wonder? And before you get all riled up and say we're picking on small town America, that's not the case.
We understand there's a lot of good in every place.
However, according to data (which doesn't measure things like beauty and 'friendly people'), there are far better options in the state for making a place home. And the worst place to live in California? That would be Clearlake.
Read on below to see how we crunched the numbers and see how your city fared in 2021.
If you're looking for something more national, check out the worst cities in America or the worst states in America.
For more California reading, check out:
The 10 Worst Places To Live In California For 2021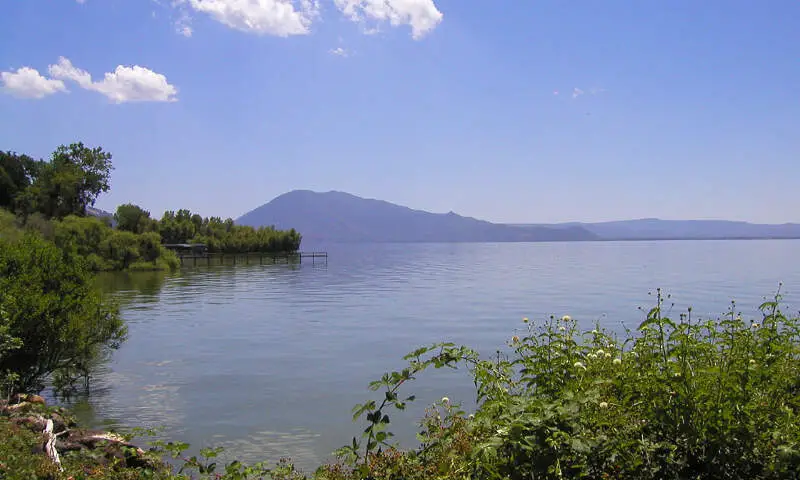 Source: Public domain
Most people have never heard of Clearlake. A Google map search determined it's on the banks of Clear Lake, in the middle of nowhere north of Sacramento. Apparently, things aren't too fabulous there, as the incomes here are almost on the poverty level, and 1 in 10 people are unemployed. While it could be considered a bit of a weekend getaway for city slickers (maybe?), almost half of the city's roads are unpaved. Not a good sign.
And the nearest Del Taco is an hour and a half away.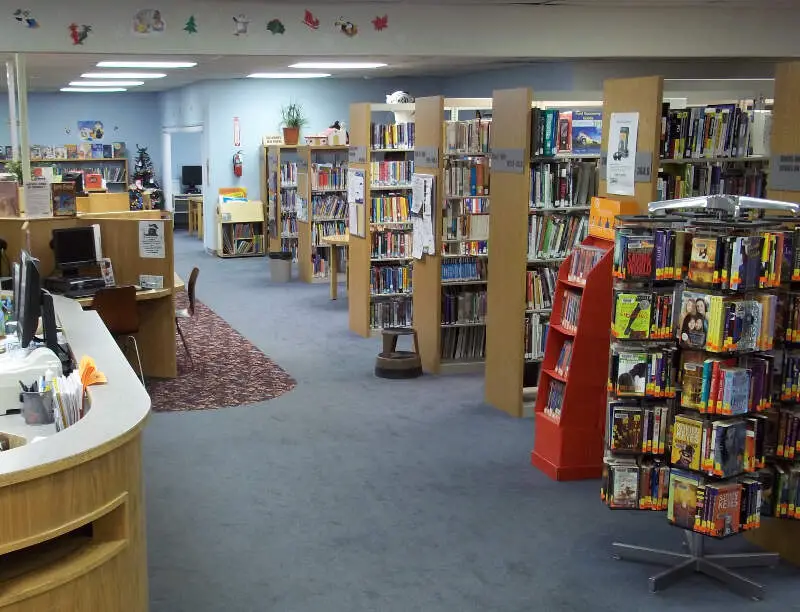 Adelanto has the exact same problems that Lucerne Valley has, and it's located only a half hour away. Except, the crime in Adelanto is far worse than it is in Lucerne Valley. Its residents most likely work in nearby Victorville or make the trek through the Cajon Pass to shlep into San Bernardino or Riverside.
Most people have only been to Adelanto while driving on 395 on their way up north, or because they got talked into attending a baseball game at Maverick Stadium.
Or, they were desperate because Apple Valley's Del Taco was closed.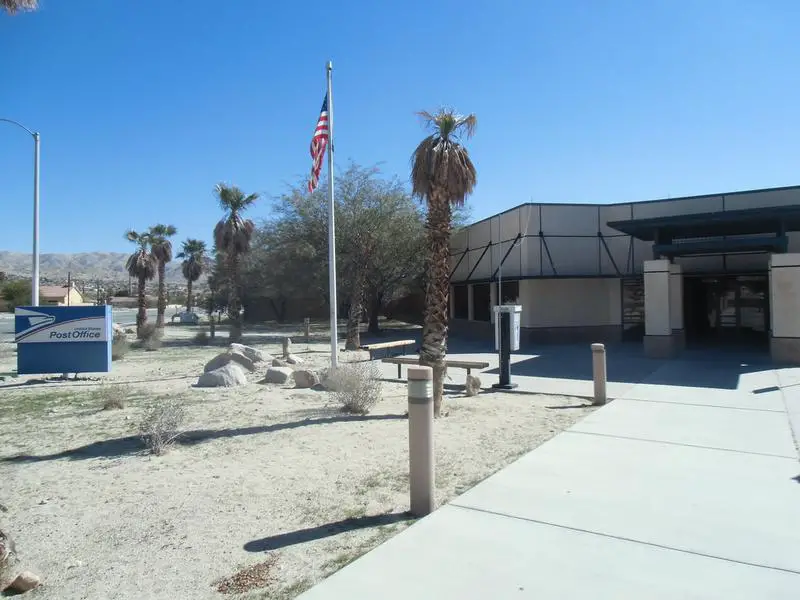 According to science, Desert Hot Springs is one of the worst places in the state of California. For those who are familiar with this desert city in Riverside County, is might not be much of a surprise, considering it's a hot, empty place with nothing to do.
For those who live there, consider these facts: The crime rate in DHS is almost the highest in California, per capita. Nearly 1 in 4 homes is vacant. And residents earn a paltry 32 grand a year. Which goes nowhere on a California budget. Plus, summers are miserable.
While other cities in the greater Palm Springs area might be considered 'posh' such as Palm Springs and Rancho Mirage, Desert Hot Springs remains one of many sore spots in the region. And now that there are water rations in place, residents who live here can't afford to water their cactus and succulent landscaping.
Seriously, this place is filled with homeless people and smells like a combination of Mexican food and tumbleweeds.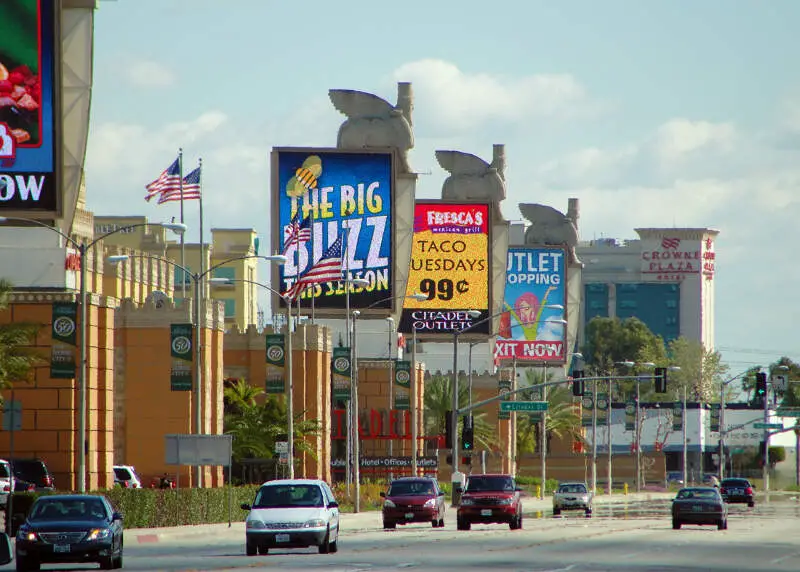 Commerce is the 6th most dangerous place in the state of California. That's part of the reason it's the 4th worst place in California.
The fact remains, that when you're within Commerce city limits, you have a 1 in 12.8 chance of being robbed or having something you own vandalized.Does that sound like a fun place to live?
Did you know Commerce also has the 160th highest unemployment rate in the state at 6.1%? Or that homes are only valued at $411,200?
Say what you want about cheap living. The fact is, homes are priced by demand, and there's little demand to live in Commerce.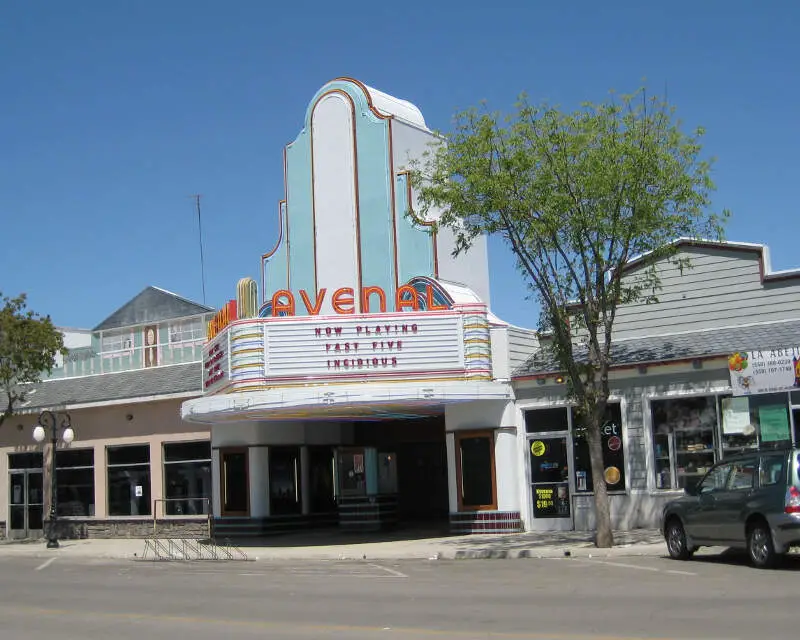 You might have passed through Avenal once and probably throught it seems to be a relatively quiet, clean place.
Here's what science says about why Avenal needs some love: The unemployment rate is nearly 12.5%, residents earn about $41,114 a year, and home prices are just over $152,500. Across the board, those are in the bottom half in the state. Not absolutely horrible, but not desirable, either.
And there simply isn't anything to do in Avenal.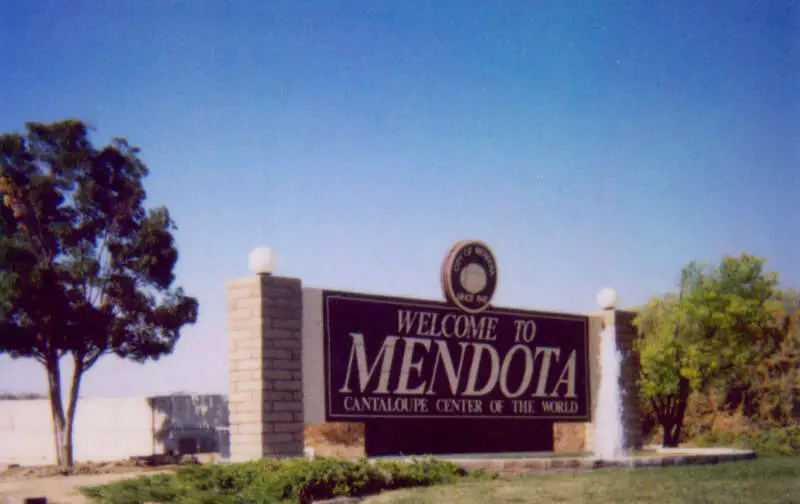 Mendota is a tiny place wedged between the 5 Freeway and Fresno in Central California. This region of California, to put it nicely, is pretty isolated, hot, and sprinkled with farms and all other sorts of agriculture. It's an important place, economically speaking, since a lot of the nation relies on California grown crops.
However, when you consider how hard central California has been hit with water-related issues, it isn't surprising that at least one city in this region topped this list. Crime in the area is way above normal, and residents are underemployed and way underpaid. Simply speaking, there really isn't anything charming about Mendota.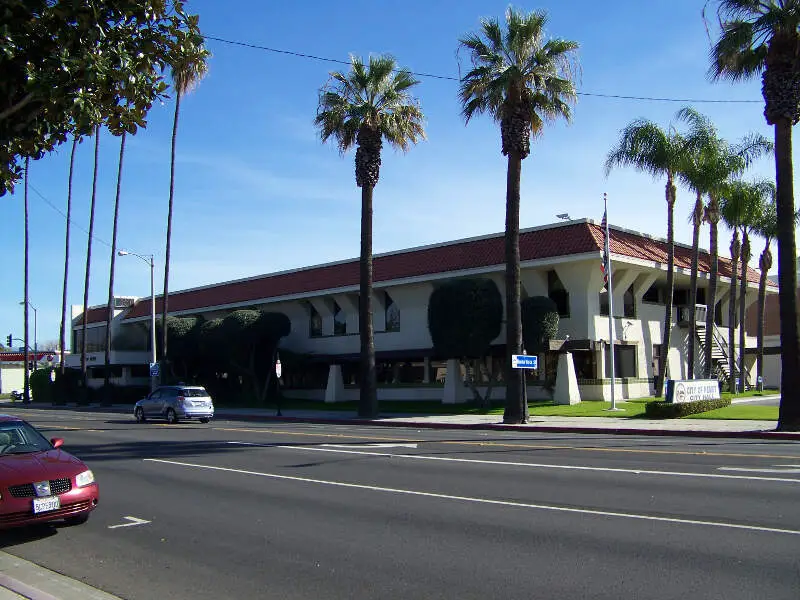 Another Riverside County desert city cracks the top 10. For those in the know, Hemet is a really challenged city to put it lightly. It has a high crime rate, residents earn far less than they should to live comfortably, and 1 in 10 doesn't have a job at all.
Moreover, 1 in 10 homes sits vacant, and there's not a lot to do for fun. If you live in Hemet, this ranking might be a slight to your pride. Because, deep down, you know it's bad there, but you always felt like you had it better than the people next door in San Jacinto. Well, you are wrong. Barely.
Perhaps the only thing surprising about San Bernardino being 9th is that it wasn't higher. Crime here is horrible, more than 1 in 10 residents are without jobs (and that's conservative), and well we could go on and on about San Bernardino's issues.
You've heard it all before. When considering the data, the only reason San Bernardino is only 9th is that there are some areas of the city in which residents earn professional salaries, and, frankly, there's a lot more to do in the San Bernardino region than there is in the desert. And no, dodging bullets isn't one of them.
But as professionals continue to flee into the nearby enclaves of East Highlands, Yucaipa and Redlands, the city of San Bernardino, which saw its glory days spike in the late 1970s, will continue to head down the drain and unfortunately, become an area only for those who have no aspirations to exceed in life.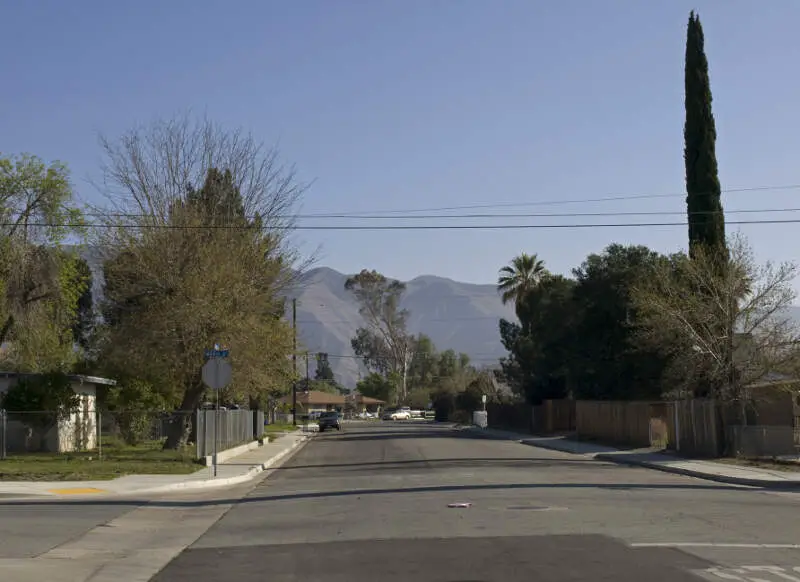 The rivalry kicks up a notch. Folks in "San Ja" have the unfortunate double duo of 12's to contend with, as 12% of homes are vacant, and 12% are without jobs. Residents in San Jacinto earn far more than their Hemet peers ($14,000 more a year, on average), and the crime rate is lower here. Which makes it a tad better, overall.
Perhaps Hemet will ask San Jacinto to merge, and they can join forces to take on Perris (the 12th worst city in California). The people in Moreno Valley can watch from their hillside homes.
How we determined the worst places to live in California for 2021
To figure out how bad a place is to live in, we only needed to know what kinds of things people like and then decide what cities have the least amount of those things.
We don't think it's a stretch to assume that people like the following things:
Good education
Lots of jobs
Low crime
Low poverty
Nice homes
High incomes
High population density (Lots of things to do)
Short work commutes
Health insurance
The data comes from the Census's most recent American Community Survey and from the FBI Uniform Crime Report.
We broke crime down into violent crime and property crime to give violent crime a larger weight -- if you did a simple calculation of all crimes per capita, property crimes are normally 7x more common and really bias that ranking.
Furthermore, only cities with at least 5,000 people were considered -- leaving 410 cities.
We then ranked each city from 1 to 410 for all the criteria with a #1 ranking being the worst for the particular criteria.
Next, we averaged the rankings into one "Worst Place To Live Score".
Finally, we ranked every city on the "Worst Place To Live Score" with the lowest score being the worst city in California -- Clearlake. Read on for a detailed look at the 10 worst cities in California. You can download the data here.
This list is a scientific analysis based on real data and is completely unbiased.
Wrapping Up The Worst In California
If you're looking at areas in California with the worst economic situations, where there's higher than average crime, and not a lot to do, this is an accurate list.
And in the end, Clearlake ranks as the worst city to live in California for 2021.
If you're curious enough, here are the best cities to live in California:
Pacific Grove (Pop. 15,522)
Aliso Viejo (Pop. 50,663)
Los Altos (Pop. 30,504)
For more California reading, check out:
Where Are The Worst Places To Live In California?
| | | |
| --- | --- | --- |
| 1 | Clearlake | 15,349 |
| 2 | Adelanto | 33,660 |
| 3 | Desert Hot Springs | 28,585 |
| 4 | Commerce | 12,830 |
| 5 | Avenal | 12,961 |
| 6 | Mendota | 11,531 |
| 7 | Hemet | 84,542 |
| 8 | Dos Palos | 5,351 |
| 9 | San Bernardino | 216,089 |
| 10 | San Jacinto | 47,989 |