This article is an opinion based on facts and is meant as infotainment. Don't freak out.
Swipe left for slideshow
Is there anything really wrong with being called a Connecticut redneck? Sure, every state has them. While they might be defined with a different criteria in other states, you do have them in your neck of the woods.
You just need to know where to look.
Actually, we have to be honest here. With this redneck series, we've covered just about every state, and Connecticut was the absolute hardest place to find rednecks in the nation. But bear with us, as we will attempt to use data to leave no stone unturned to find them.
Wait: What is a redneck anyways? Well, according to the official bible of literature, the Merriam-Webster Dictionary, a redneck is:
"A white person who lives in a small town or in the country especially in the southern U.S., who typically has a working-class job, and who is seen by others as being uneducated and having opinions and attitudes that are offensive."
Plus, we thought why not add in a few stereotypes? Cause, you know, rednecks like to hunt, fish, drink, smoke and shoot things. And shop at Walmart.
Using that criteria, it's not hard to scrape the internet, run some scientific data on where the most members of the Connecticut redneck family tree most likely live. Most of these places probably won't surprise you.
Because, the data never lies, does it?
So, hold our beers and watch this. After analyzing all cities with a decent amount of people in them, we came up with this list as The Most Redneck Cities in Connecticut:
Jewett City
Bantam
Danielson
Windham
Newtown
Read on below to see where your town ranked.
For more Connecticut reading, check out:
What redneck criteria did we use?
In order to rank the most redneck cities in Connecticut, we had to determine what criteria makes a redneck.
We threw a lot of criteria at this one in order to get the best, most complete results possible. Using Yelp and Google Maps, this is the criteria we used:
The dictionary definition categories
Small towns
Least amount of high school graduates
And the stereotypical categories
Number of bars per city
Number of mobile home parks per capita
Number of tobacco stores per city
Number of places to get fishing gear
Number of guns and ammo stores per city
Walmarts, Bass Pro Shops, and dollar stores nearby
Note: For the sake of getting reliable numbers, we counted places within a city's border, as well as within a short driving distance.
1. Jewett City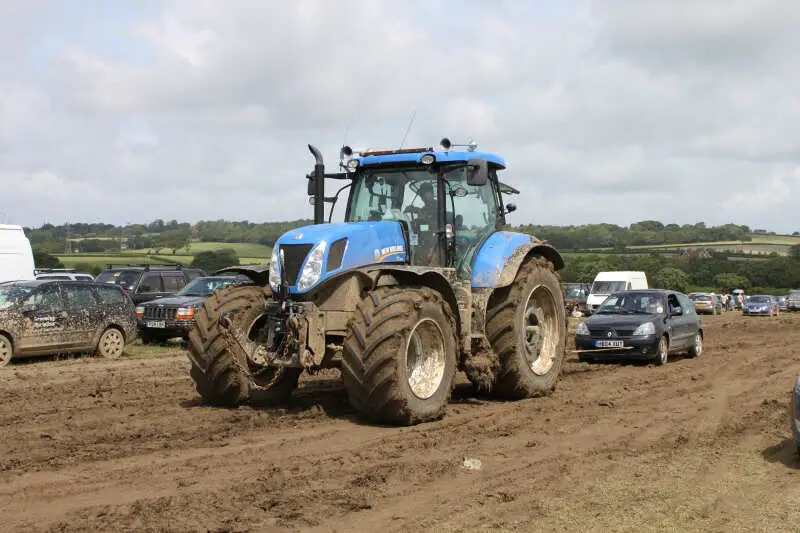 Jewett City, CT. Google Maps
Population: 3,485
High school graduation rate: 83%
Guns per capita: 3rd in CT
Trailer parks per capita: 6th in CT
Whoo-whee, Jewett City! You have the official bragging rights as being named the most redneck city in the entire state of Connecticut! You may now brag to your friends and share this endlessly on your Facebook walls.
Let's see why. Whelp, first off, they've got a high number of places to get guns in the area, and there are some trailer parks nearby. That's pretty redneck, for sure.
Take 395 a few beers north of Greenwich and you'll come to this teeny redneck speck of a town that has plenty of lakes and ponds and enough bars and gun stores to keep a redneck entertained.
You can bet way out here they get all sorts of necky with it. You can't miss em' – just roll down the windows and follow the sound of shotgun blasts and the smell of the catfish fryers.
2. Bantam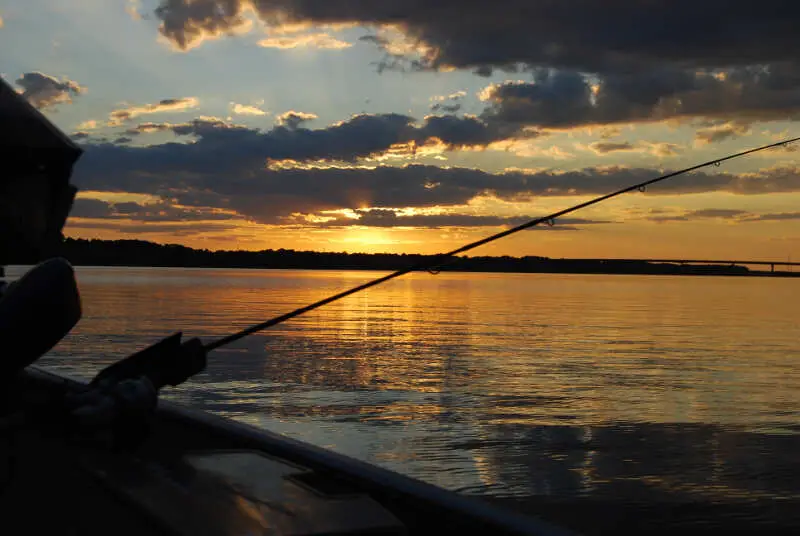 Bantam, CT. Google Maps
Population: 746
High school graduation rate: 85%
Trailer parks per capita: 2nd in CT
Fishing stores per capita: 2nd in CT
Step one in having quite a few rednecks: Trailer park. Check.
Step two: Bait shop. Check.
Step three: Dollar store. Check.
Step four: Tobacco store. Double check.
They even have their own lake out there. There's really no reason a baby redneck born in the Bantam area ever needs to leave. A few probably haven't.
You can bet yer' chickens that sounds like a place for rednecks. Head west from Hartford for a long ways if you want to drop in and say hello.
3. Putnam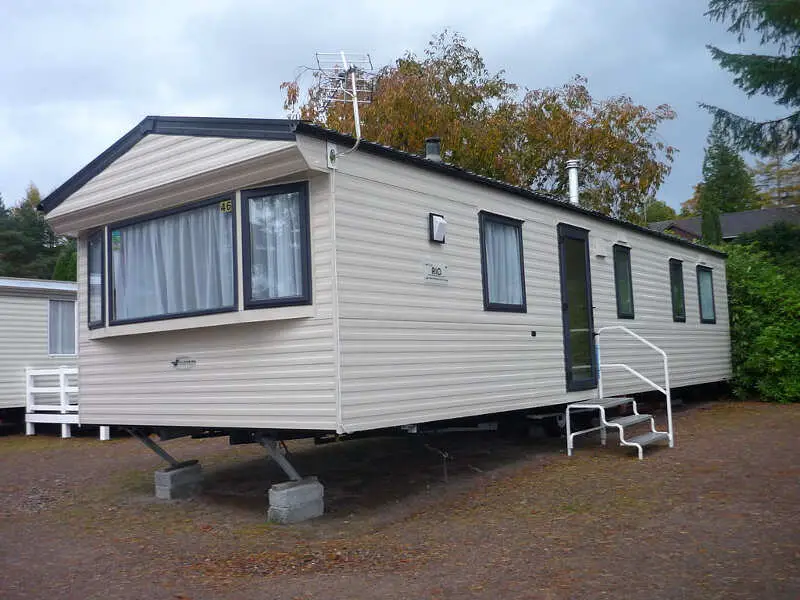 A bar in Putnam, CT. Google Maps
Population: 7,321
High school graduation rate: 74%
Gun stores per capita: 12th in CT
Fishing/bait shops per capita: 7th in CT
You can bet yer' britches there's some necks in Putnam. Gun stores, fishing shops and a Walmart are all indications that they've settled here. After all, they don't build these places where there aren't customers.
And 1 in 4 people spent more time worrying about skinning varmints than they did getting a GED. And that doesn't stand for Get 'Er Done, either.
4. Bethel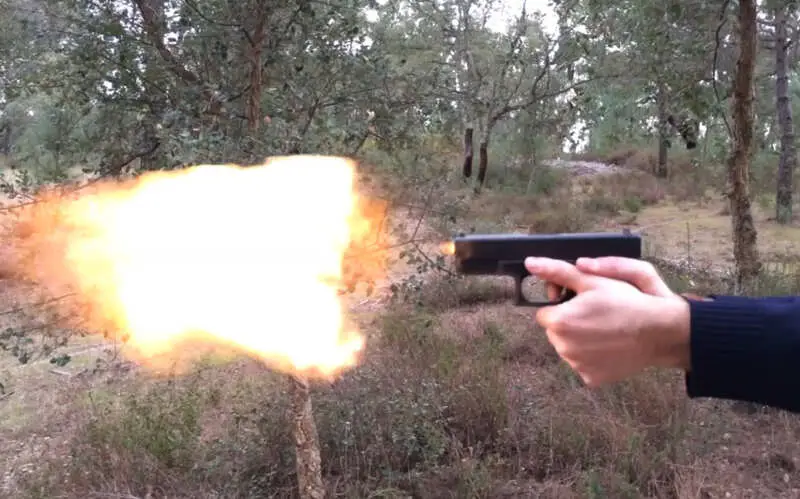 Bethel, CT. Google Maps
Population: 9,028
Gun stores per capita: 10th in CT
Trailer parks per capita: 16th in CT
Fishing/bait shops per capita: 5th
First off, rednecks like to fish, and Bethel has one of the highest concentrations of fishing and bait shops in the state.
You've also got quite a few places to get guns and ammo in the area, too. The thugs in Bethel most likely use them in Danbury; however, the necks most likely take them out in to the boonies.
Nearby is Huntington State Park, where necks most likely take down their limit in deer every fall. Muzzle loaders are prohibited here, however we don't know many rednecks who pay attention to a 'No Hunting' sign.
They say they do, but when Bambi is staring 'em straight away, they tend to forget their manners.
5. Danielson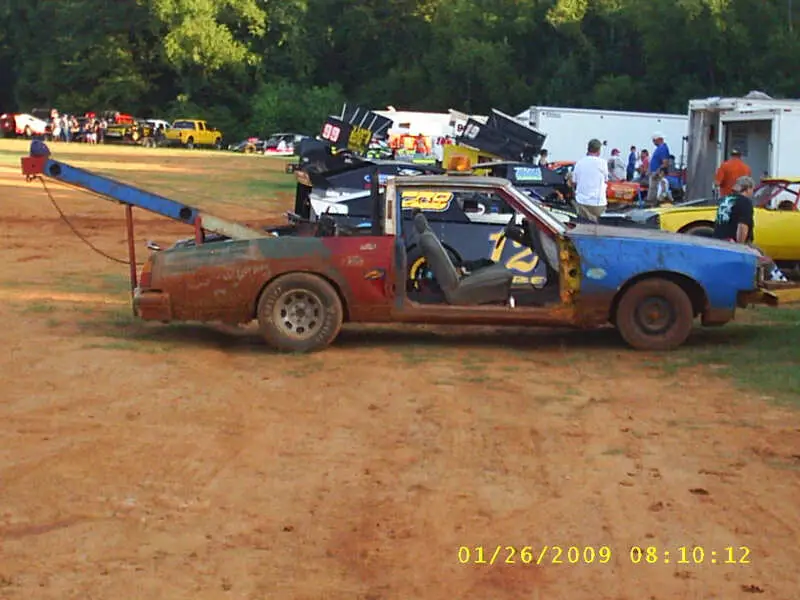 Maury's Pub, Danielson, CT. Google Maps
Population: 4,012
High school graduation rate: 81%
Bars per capita: 28th in CT
Dollar stores per capita: 23rd
Yes, siree, there's some rednecks in the boonies around the Danielson area, that's fer damn sure.
Practically the entire town of Danielson surrounds a big pond, giving however many rednecks this area home a hotbed for free supper. Yes, there are places to get bait, there's a few other necky things (like dollar stores and bars). And, nearly 1 in 5 people never bothered to finish high school in this relatively blue collar town.
Danielson is located along I-395 on the eastern side of the state. It's a Killingly suburb.
The people in Killingly are probably wincing right now.
6. Windham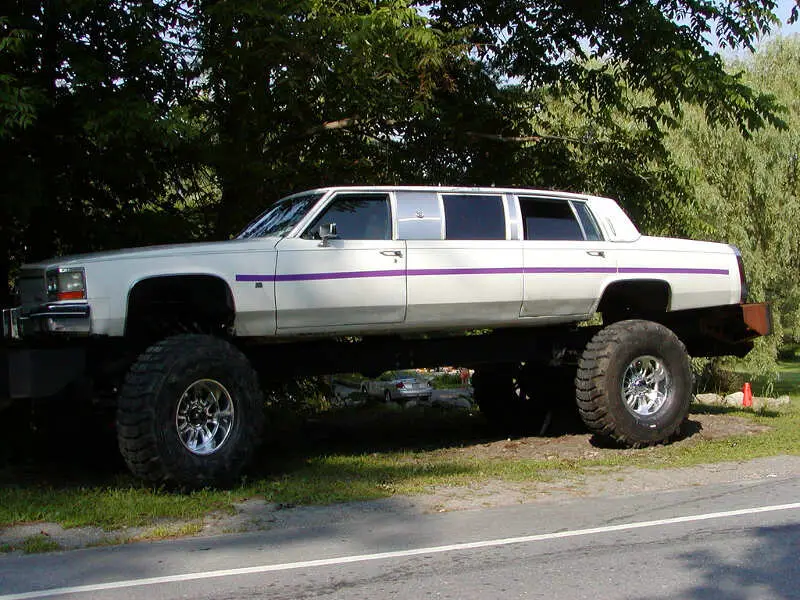 Windham, CT. Google Maps
Population: 25,268
High school graduation rate: 76%
Trailer parks per capita: 17th in CT
Gun stores per capita: 27th
Wow, Windham. Looks like peer pressure didn't get to many of you guys did it? When 1 in 4 of you firmly decided that skipping class to run out into the woods and shoot things was more important than sitting in some 'boring' math class, you must have some shade of neck in you.
That's okay, there are plenty of blue collar jobs in the area to keep you busy nowadays, including a Walmart in North Windham.
If you want to see a Windham neck, head just outside of town and look for the big pile of beer cans.
And bring duck tape. They're out.
7. Shelton
Bar 140, Shelton, CT. From their Facebook page
Population: 39,641
Fishing/bait shops per capita: 12th in CT
Trailer parks per capita: 16th
Trailer parks, fishing and a Walmart. For the rednecks that live in the Shelton area, it doesn't get any better than that.
Since most people in Connecticut are relatively wealthy, in comparison to the rest of the country, you can imagine that the rednecks here in Shelton (and the rest of these towns) really stand out. It's not hard to hear 'em coming with their needlessly big trucks and all.
And it's not hard to spot them. Look for the frozen underwear on the clothes lines.
8. New London
Hannah Mac's Bait and Tackle Shop, New London, CT. Google Maps
Population: 27,613
High school graduation rate: 79%
Gun stores per capita: 32nd in CT
Bars per capita: 17th
New London is a little bit blue collar, and it's pretty obvious when you look at the data, there are quite a few necks in this area. They love guns and drinking, and they aren't the smartest sticks in the stack.
The guy in line at the bank with a chew cup in his hand? That's him. Probably moved down from Vermont.
9. Newtown
.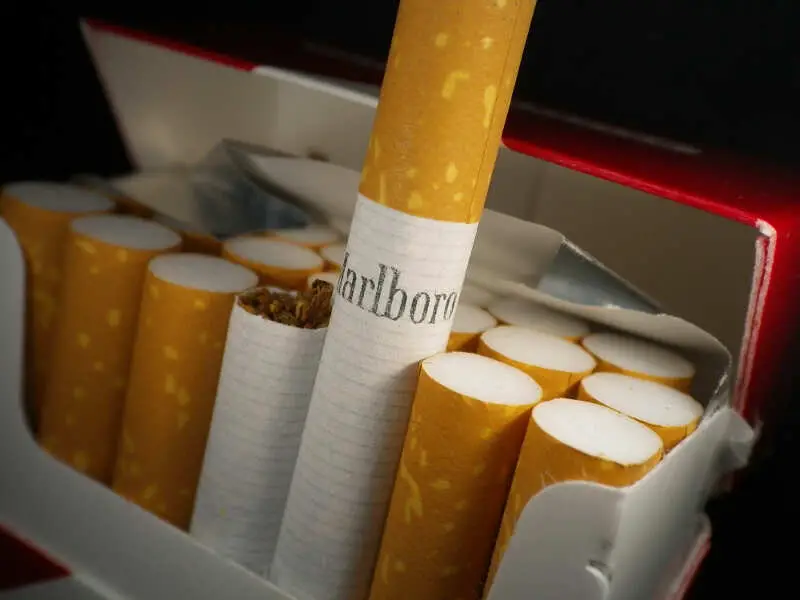 Constitution Bait and Tackle, Marietta, OH. Google Maps.
Population: 1,987
Gun stores per capita: 1st in CT
Bars per capita: 3rd
Trailer parks per capita: 8th
Newtown is an interesting place. It has everything a redneck could ever want, but the population is relatively educated and pretty damn rich. We'll call these guys the rednecks with paychecks.
After all, rednecks don't always have to live in trailer parks. Look at these guys; they enjoy the outdoors, bow hunting, fishing and throwing back some cold ones just like anyone else. They just drive the nicest Fords and Chevys and have to wait until the weekends to do it.
10. Bridgeport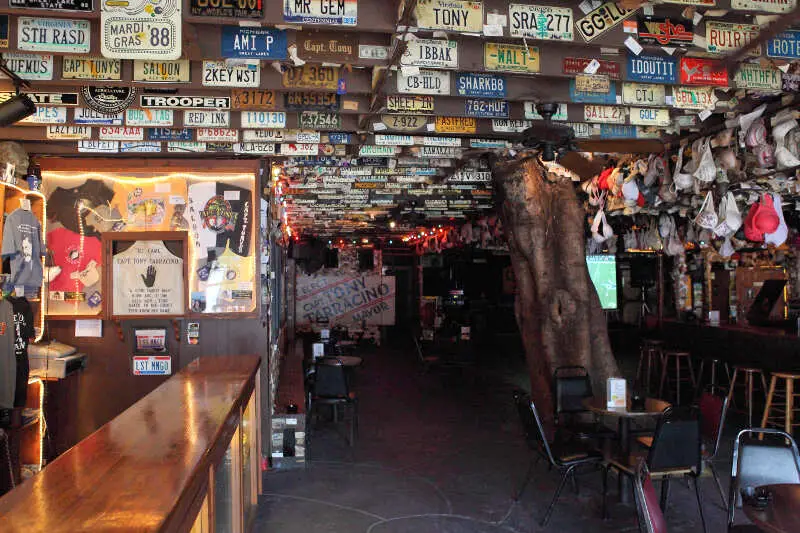 Scruples Lounge, Bridgeport, CT. Google Maps
Population: 144,446
Chew factor: 22nd in CT
High school graduation rate: 69%
Before you get all worked up in the way only Connecticut people can, consider it: Sure, many of the uneducated people in Bridgeport aren't rednecks, but there are simply thousands and thousands of white people runnin' around the area who never finished school.
Many are rednecky types. You probably see them every day.
Don't judge them. Embrace them. They're not any different than you.
Okay, they are really different than you. And it's fair to judge them.
There You Have It
According to the official dictionary definition of a redneck, and based on stereotypes that the internet says are true, using science to determine the most redneck cities in a state can't be too far off. If you're analyzing smaller cities in Connecticut with blue collar workers, where people have lots of options for drinking, fishing, hunting and Walmarting, this is an accurate list.
We also wrote a story on the worst places to live in Connecticut if you didn't happen to see it. Click here to read it.