This article is an opinion based on facts and is meant as infotainment. Don't freak out.
Swipe left for slideshow
Advertisement
[adrotate banner='4′]
Is there anything really wrong with being called a Delaware redneck? Sure, every state has them. While they might be defined with a different criteria in other states, there's plenty of them all over the First State In the Nation.
In fact, we're willing to bet that just about everyone would agree that lots of the towns in the Slower Lower half of the state are some shade of neck. And that's not a bad thing.
The folks in the LSD are proud to be rural and necky, and the folks in northern Delaware like city life. So let's all have fun with this, shall we?
Wait. What is a redneck anyways? Well, according to the official bible of literature, the Merriam-Webster Dictionary, a redneck is:
"A white person who lives in a small town or in the country especially in the southern U.S., who typically has a working-class job, and who is seen by others as being uneducated and having opinions and attitudes that are offensive."
Plus, we thought why not add in a few stereotypes? Cause, you know, rednecks like to hunt, fish, drink, smoke and shoot things. And shop at Walmart.
Using that criteria, it's not hard to scrape the internet, run some scientific data on where the most members of the Delaware redneck family tree most likely live. Most of these places probably won't surprise you.
Because, the data never lies, does it?
So, hold our beers and watch this. After analyzing all cities with a decent amount of people in them, we came up with this list as The Most Redneck Cities in Delaware:
Georgetown
Selbyville
Bridgeville
Laurel
Delmar
Harrington
Greenwood
Read on below to see where your town ranked.
For more Delaware reading, check out:
Advertisement
[adrotate banner='5′]
What redneck criteria did we use?
In order to rank the most redneck cities in Delaware, we had to determine what criteria makes a redneck.
We threw a lot of criteria at this one in order to get the best, most complete results possible. Using Yelp and Google Maps, this is the criteria we used:
The dictionary definition categories
Small towns
Least amount of high school graduates
And the stereotypical categories
Number of bars per city
Number of mobile home parks per capita
Number of tobacco stores per city
Number of places to get fishing gear
Number of guns and ammo stores per city
Walmarts, Bass Pro Shops, and dollar stores nearby
Note: For the sake of getting reliable numbers, we counted places within a city's border, as well as within a short driving distance. And, we limited our criteria to cities with small populations.
Advertisement
[adrotate banner='7′]
1. Georgetown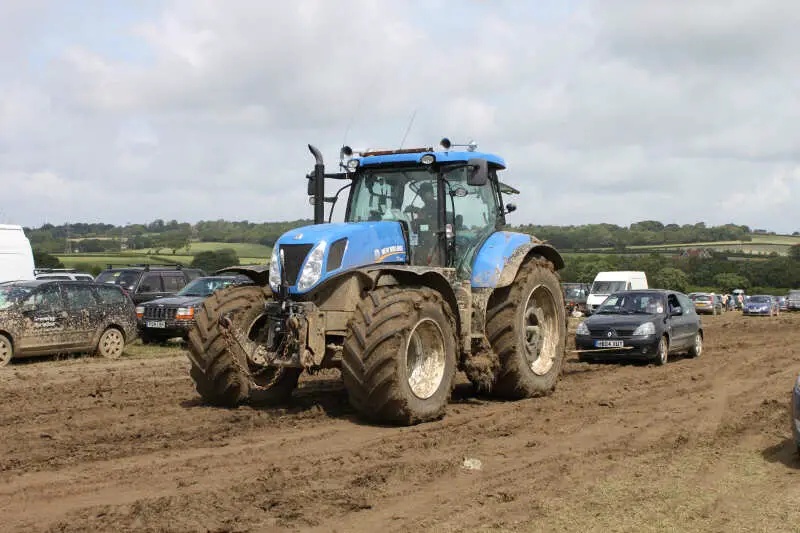 Georgetown, DE
Population: 6,429
Dollar stores per capita: 1st in DE
Chew factor: 1st
After analyzing all of the data, we can definitely confirm that Georgetown, smack dab in the heart of Sussex County, not only is a great place for rednecks to call home, but must be home to lots of them.
Let's see why. Well, there's nothing more than a redneck needs than some Dollar Stores and a Walmart. Georgetown has plenty of those. In fact, there are more Dollar Stores in Georgetown, per capita, than anywhere else.
And the number of tobacco stores per person – what we call the chew factor – is through the roof. Georgetown's is a 1.
And the high school dropout rate is the 5th highest in the state. About a third of the population here has decided that sitting in class isn't for them.
2. Dover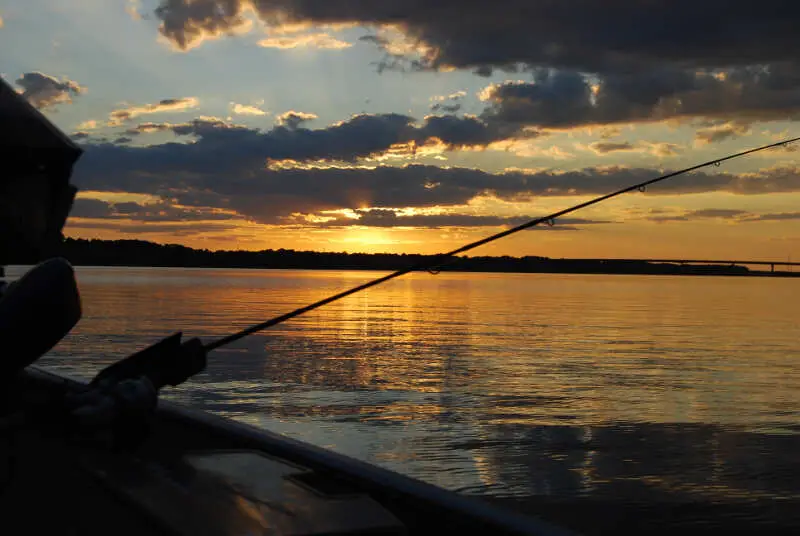 Dover, DE
Population: 36,259
High school graduation rate: 81%
Race tracks: 1st
Walmarts:2nd
There's absolutely no argument when it comes to the neckness that exists in Dover. Hell, it's home to the Dover International Speedway, perhaps the most redneck racetrack in the entire nation.
There are two Walmarts here, plenty of places to get chew, and of course, just about more dive bars than anywhere else in the state.
Dover is quite simply, a slice of redneck heaven, plain and simple. No matter how many out of towners try to take over.
3. Selbyville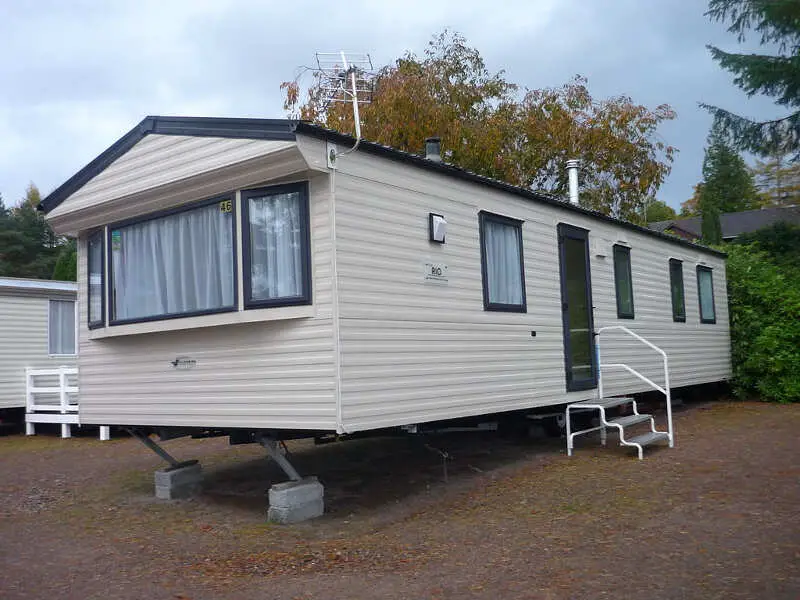 Selbyville, DE
Population: 2,960
Gun store per capita: 2nd
High school graduation rate: 71%
Bait shops per capita: 5th
Little ole' Selbyville is on the southern edge of Sussex County, right on the Maryland state line. If you want to see 'em, take Route 113 past Frankford and then roll down the window and follow the gun shots and the smell of fish fryers.
There are a handful of gun stores here; in fact, there's almost more ammo per person here than anywhere else. There's lots of rural farm land this-a-way, so you can bet lots of turkey and deer go down throughout the entire fall and winter.
Plus, it's 81% white.
4. Bridgeville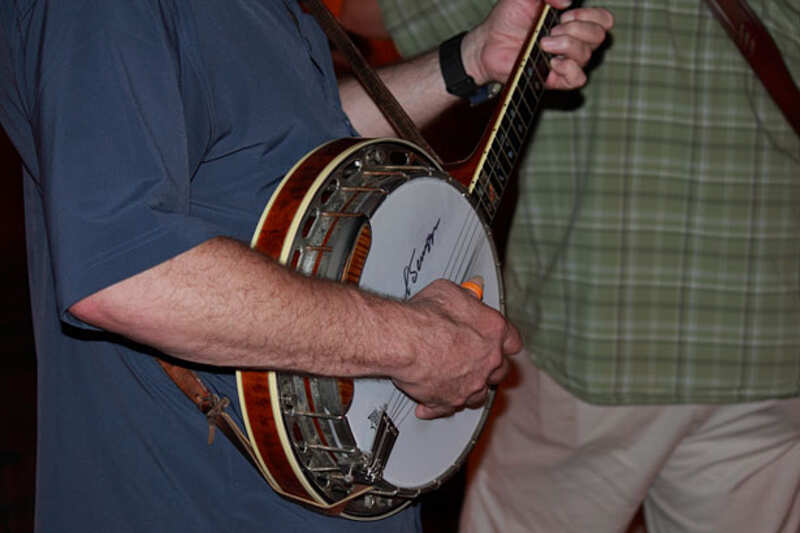 Jeff's Top Room, Bridgeville, DE
Population: 2,337
High school graduation rate: 79%
Dollar stores per capita: 3rd
Bars per capita: 8th
You might just call the folks in Bridgeville the rednecks with paychecks. Most of them seem to have regular jobs – they earn far more than the folks who live in the other places on this list. In fact, they might be the wealthiest folks in Sussex County.
Let that be a lesson to young redneck whippersnappers in Delaware. Apply yourself, and you can have the biggest, loudest truck in the area, and shoot only the finest shotguns you can get in the lower half of Delaware.
5. Milford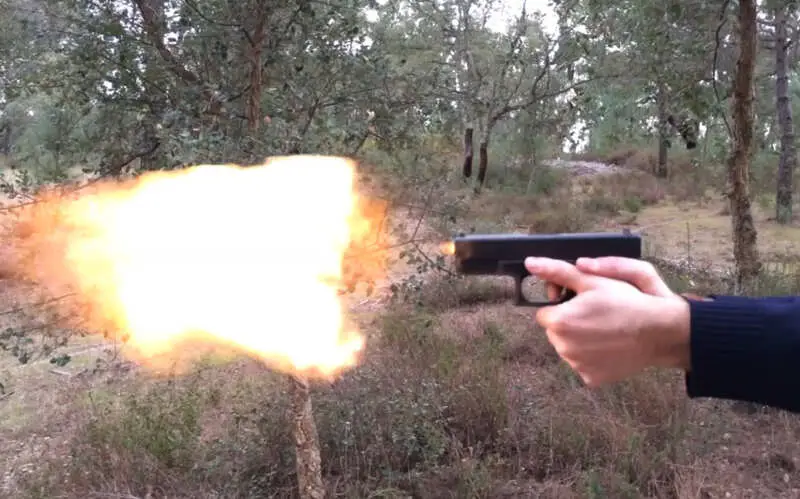 Milford, DE
Population: 9,513
Bars per capita: 1st
Fishing rank: 9th
You can get your chickens Milford is redneck central. Straddled between Sussex and Kent Counties, there are more divey bars here than anywhere else in the state. And they have their very own Walmart, too. For a redneck, that's like short lines at Disneyland.
And talk about fishing! Milford sits right at the tip of both Haven Lake and Silver Lake, where you've got some of the best crappie, pickerel and largemouth bass in the state. A neck here could catch his supper just about every night of the week.
Some probably do.
6. Laurel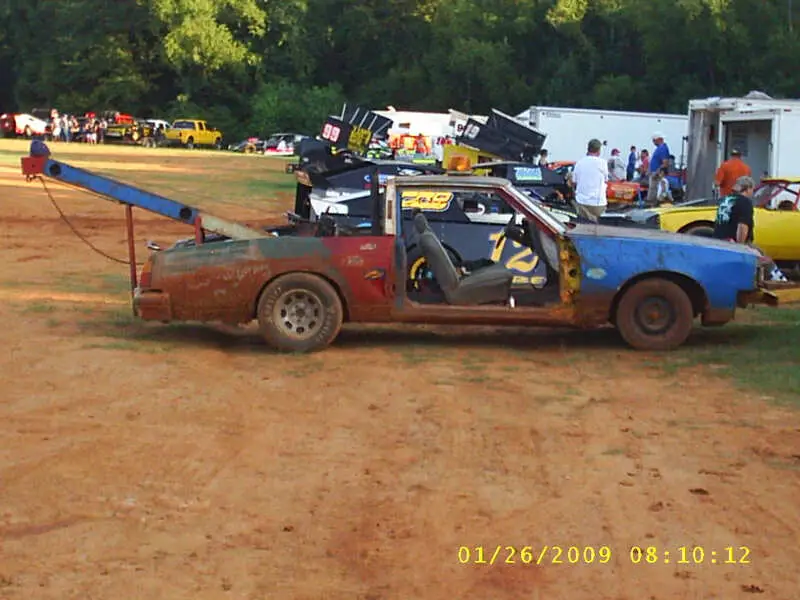 A & K Enterprises Bait Shop, Laurel, DE
Population: 3,761
High school graduation rate: 77%
Dollar stores: 4th
Speaking of fishing, Laurel is also a plumbtucky great spot for necks, too. Records and Chipman Pond are in town, as is Broad Creek. A neck here can practically sit on his own porch and pull fish out of the back creeks all day on Sundays, listening to NASCAR, and throwing back a case of Busch Lights.
Actually, that kinda' sounds like fun.
Laurel also has more than its share of Dollar Stores. They don't build them where there aren't customers.
The folks at Laurel's Shady Acres Mobile Home Park might have some fish in the fryer if you want to pop in. Bring duck tape. They're out.
7. Delmar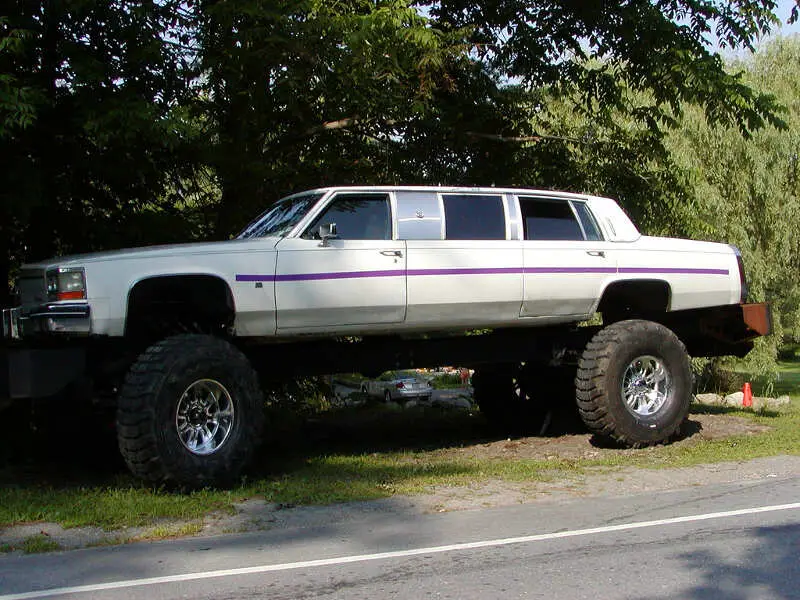 Delmar Liquors
Population: 1,588
High school graduation rate: 70%
Chew factor: 5th in DE
Delmar is a teeny blip on the south end of Sussex County, where Route 13 dumps into Maryland. 3 out of 4 people here is white.
There's not much going on here, economically speaking. You can tell by the high school graduation rate that ditching class was a priority here.
The US 13 Dragway and Speedway is in town, so that's where most of the needlessly loud pick up trucks most likely line up on Saturday nights.
8. Harrington
.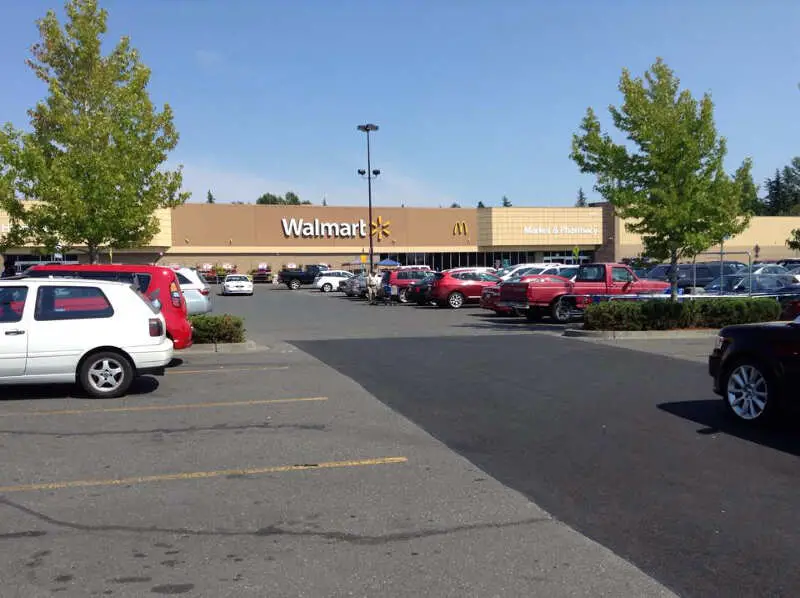 Harrington, DE.
Population: 3,582
Chew factor: 5th
Dollar store rank: 11th in DE
If you've ever gone to the Delaware State Fair, then you've been in Harrington. So you know what we're talking about here. For such a small place, Harrington has lots of things that a redneck loves.
They have a gun store, a couple of bars, a race track and a handful of places to get cigarettes and chew.
It's very blue collar – 6% of the town is unemployed, and families bring in about $40k a year. While that doesn't seem like a lot, that buys lots of chicken feed and camo.
9. Seaford
Seaford, DE
Population: 7,018
Trailer park rank: 2nd in DE
Fishing/bait shops: 5th
Right on the banks of the Nanticoke River in Sussex County is the city of Seaford. If you love trailer and mobile home parks, this is your place. Nothing's more redneck than firing rounds into the bug zapper at 3 am from the trailer park porch.
That and fishing. There are tons of places to fish here along the river.
Bonus: They've got their very own Walmart and Lowe's here in Seaford. So while mom runs in to get an outfit for the Seaford hog roast, dad can get more supplies to finish the porch deck.
10. Greenwood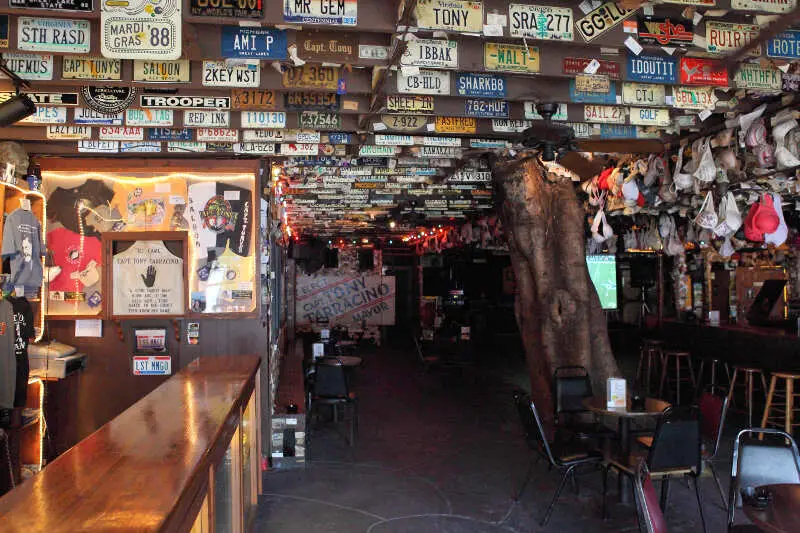 Greenwood Tavern
Population: 980
Trailer park rank: 6th in DE
It looks like a clean sweep for Sussex County. Little Greenwood – the smallest city to make this list – is undoubtedly a rednecky place.
Sure, there's a Dollar Store, a bar and a few places to throw a rod in. But what we've learned is what rednecks love most are being around other rednecks.
And in this part of the state, it's home sweet home.
God Bless America.
There You Have It
According to the official dictionary definition of a redneck, and based on stereotypes that the internet says are true, using science to determine the most redneck cities in a state can't be too far off.
If you're analyzing smaller cities in Delaware with blue collar workers, where people have lots of options for drinking, fishing, hunting and Walmarting, this is an accurate list.
Now that you're done, you should seriously watch what a Delaware resident made in his garage. It'll be the funniest thing you watch all day. Guaranteed.