This article is an opinion based on facts and is meant as info-tainment. Don't freak out.
For more Georgia reading, check out:
Is there anything really wrong with being called a Georgia redneck? Most rednecks would say, "I don't care what you call me, as long as you call me for supper."
Rednecks are a part of our culture. They are hailed as being great in our song lyrics. They're prominently featured in reality television. There are even video games about rednecks.
So, you'd think people who are rednecks would be proud to be called a redneck.
Wait. What is a redneck anyways? Well, according to the official bible of literature, the Merriam-Webster Dictionary, a redneck is:
" a white person who lives in a small town or in the country especially in the southern U.S., who typically has a working-class job, and who is seen by others as being uneducated and having opinions and attitudes that are offensive"
Plus, we thought why not add in a few stereotypes? Cause, you know, rednecks live in mobile home parks and they like to hunt, drink, smoke and shoot things. And shop at Bass Pro Shops, Walmart and Piggly Wiggly.
Using that criteria, it's not hard to scrape the internet, run some scientific data on where rednecks might live in Georgia, and then put out a list.
Because, the data never lies, does it? So hold our beers and watch while we run some rankings!
After analyzing all 618 cities in The Peach State, we came up with this list as The Most Redneck Cities in Georgia:
Read on below to see how we crunched the numbers and how your town ranked. And remember, these definitely aren't the worst places to live in Georgia.
What redneck criteria did we use?
In order to rank the most redneck cities in Georgia, we had to determine what criteria makes a redneck.
We threw a lot of criteria at this one in order to get the best, most complete results possible. Using Yelp and Google Maps, this is the criteria we used:
The dictionary definition categories
Small towns
Least amount of high school graduates
Lives in the south
And the stereotypical categories
Number of dive bars per city
Number of mobile home parks per capita
Number of tobacco stores per city
Number of guns and ammo stores per city
Walmarts, Bass Pro Shops, Dollar Generals and Piggly Wigglys nearby
Note: For the sake of getting reliable numbers, we counted places within a city's border, as well as within a short driving distance.
If you'd like to see the complete list of cities, from most to least redneck, we put in a list of the top 150 cities in a chart at the bottom. Hope you're on there if you want to be.
Edit: Due to popular demand, we have Ellijay, GA #1 Redneck City T-Shirts. Click here to get one!
1. Ellijay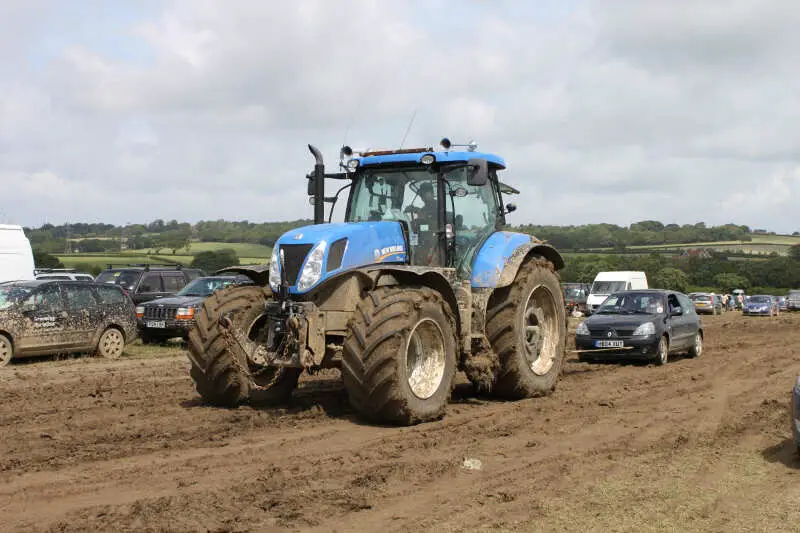 The Pourhouse, Ellijay, GA. Source: Google Maps
Population: 1,530
Gun stores per capita: 21st
Fishing shops per capita: 4th
Mobile home parks per capita: 10th in the state
High school graduation rate: 66%
Congratulations, Ellijay. You have the official bragging rights as being named the most redneck city in the entire state of Georgia. You may now brag to your friends and share this endlessly on your Facebook walls.
Lets see why. First off, this town has the second number of bars per capita in the state. That means when you come in from trolling at the Ellijay or Cartecay/Coosawatee Rivers, you have several options for a cold one. Or, you can skip on down to Carters Lake, where you can get some great Walleye.
And, you're right at the base of the Rich Mountain Wilderness Area, which has great hunting, including bear. Ellijay is way up on Route 5 in the northern part of the state.
When you factor in the number of tobacco shops, and that there are two Dollar Generals and a Walmart within short driving distance, can you argue with the data?
Oh, don't forget, probably one of the most redneck presidents of all time, Jimmy Carter, has a cabin here. Remember, his redneck brother Billy Carter once started a company called Billy Beer.
Edit: Due to popular demand, we have Ellijay, GA #1 Redneck City T-Shirts. Click here to get one!
2. Acworth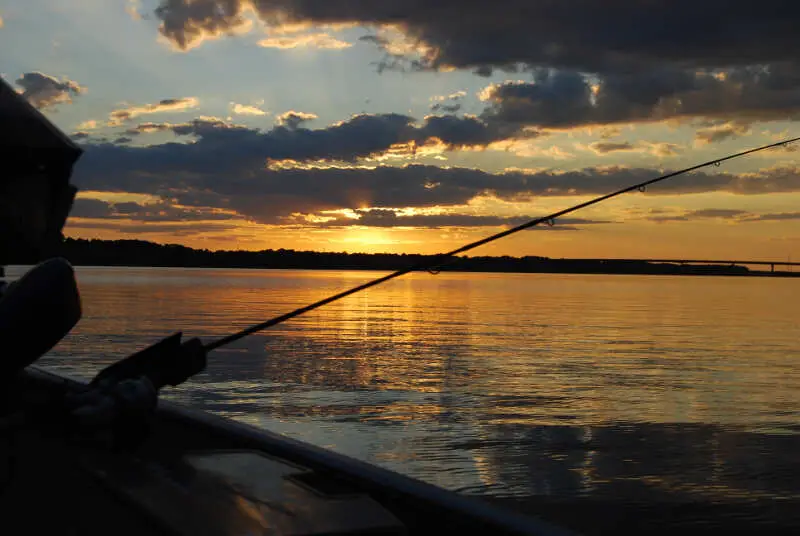 Striper Soup Bait & Tackle, Acworth, GA. Source: Google Maps
Population: 20,799
High school graduation rate: 89%
Gun stores per capita: 12th highest
Bars per capita: 12th in Georgia
Mobile home parks per capita: 24th in the state
Do you remember that study that came out two years ago that said Atlanta was the most redneck city in the nation? Many people were stumped, but the fact is, the surrounding areas of Atlanta are what made Atlanta win. Acworth might be the most redneck of them all.
Acworth has a high number of places to buy guns and fishing gear, plus a lot of bars, per capita. Rednecks can have a field day here. You've got Striper Soup Bait and Tackle, Cabelas, two Walmarts and two Dollar Generals nearby, where the Misses can get her shop on as well.
Most importantly, Acworth is right at the base of Lake Acworth, a huge lake with a ton of bass options. And you're right down the road from Kennesaw, the Georgia city that voted to ban mosques within their city limits.
If that isn't redneck, what is?
3. Pembroke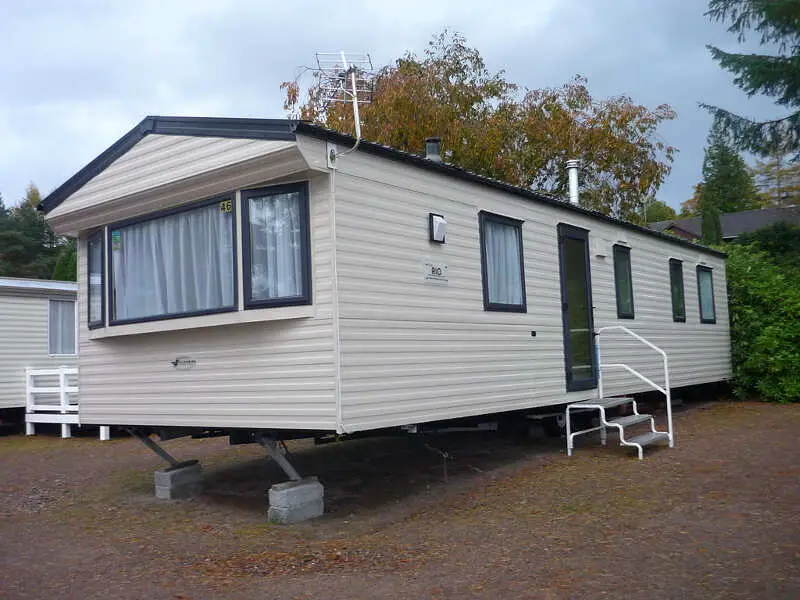 Inside the Southern Sportsman, Pembroke, GA. Google Maps
Population: 2,645
High school graduation rate: 73%
Gun stores per capita: 13th in Georgia
Fishing shops per capita: 26th in the state
Pembroke is a teeny town on Route 280 about an hour outside of Savannah. While they don't have a sheer number of redneck things, they have a high number per capita. That means the rednecks here get the redneckery all to themselves.
You can get your gear at Southern Sportsman, and then head on down to one of several small creeks and streams nearby to get your fish on. While many might be on private land, when did a 'No Fishing' sign ever stop a redneck?
You've got a Dollar General all to yourselves way out here, and Savannah has a Bass Pro Shops. Fire up that truck and grab the kids, there's probably a sale on camo this weekend!
Most of the folks in Pembroke have blue collar jobs. That's so redneck.
4. Adairsville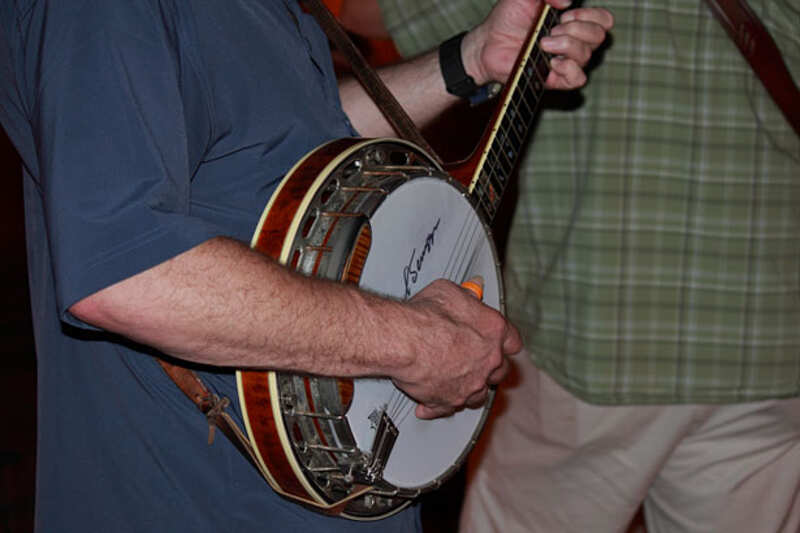 Adairsville, GA. Google Maps
Population: 4,660
Gun stores per capita: 26th in Georgia
Fishing gear per capita: 30th in the state
Tobacco stores per capita: 18th
Adairsville is interesting, since 81% of the population here has a high school degree. According to the definition of a redneck, most have blue collar jobs. So, that means there are a lot of smart rednecks here.
Plus, it makes sense that Adairsville ranks so high. Not too far away is the small city of White, Georgia, which hosts the annual Northern Georgia Redneck Games. So you know there are lots of rednecks up here.
Adairsville is located along I-75, at the base of Johns Mountain Wildlife Area, where you can bet there's great hunting all year long.
5. Doraville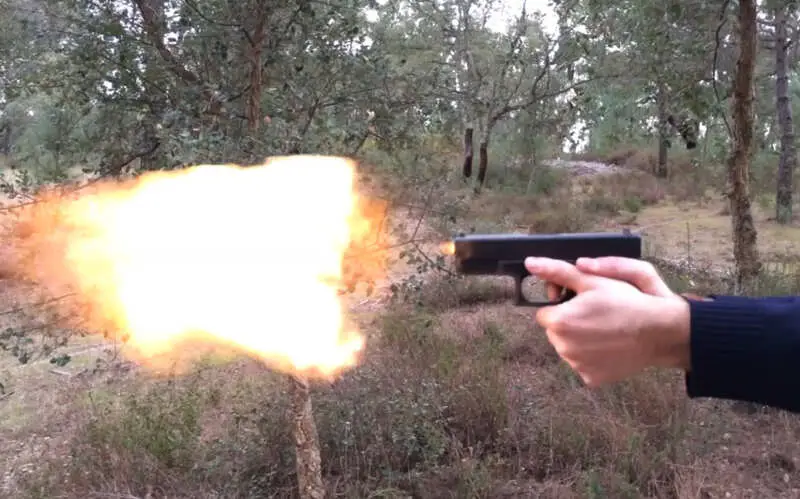 Angler's Corner, Doraville, GA. Google Maps
Population: 10,048
Fishing and bait shops per capita: 30th in Georgia
High school graduation rate: 55%
Bars in the area: 5th in the state
Tobacco stores per capita: 9th in the state
Well, we have our 2nd of three Atlanta suburbs on this list. Doraville is a smallish city with a lot of options in the general area if you want to drink, buy your chew and get your fishing gear.
Of course, having a population with about half blue collar workers really made Doraville rank higher than many other cities. We're pretty sure that while Doraville isn't the 'traditional looking' redneck city, the people there won't complain about the compliment.
6. Cumming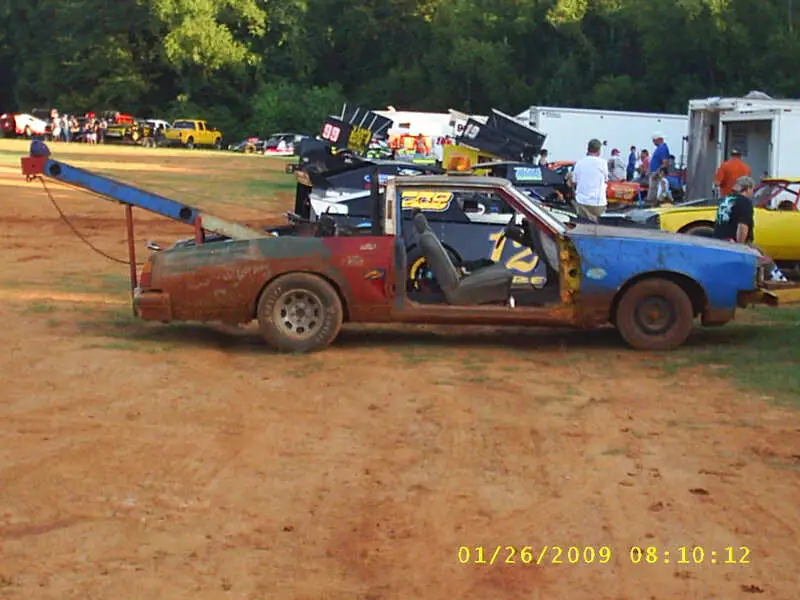 One of the many fishing areas in Cumming, GA. Google Maps
Population: 5,504
Mobile home parks per capita in area: 11th in Georgia
Bars per capita and nearby: 12th most in the state
Tobacco shops per capita: 6th most
Fishing stores per capita: 3rd most
Cumming is considered an Atlanta suburb, but lets be real. It's 45 minutes from downtown, and separated enough that rednecks can thrive in peace. Let's call them city-slicker rednecks.
Cumming has a high number of fishing gear options, tobacco outlets, and has a large number of camping and RV/trailer parks nearby. Plus, it's two-thirds white.
For all of the professional rednecks who do the ATL commute, you've got a lot of weekend options. Lake Lanier is just huge, and at 38,000 acres, a redneck could be entertained all summer long, pulling out bass and striper on a Saturday afternoon, listening to the Bulldogs on the radio.
Plus there's this comment on City-Data: "I went to a bank in downtown Cumming and a guy in line was spitting his gross tobacco juice into an empty water bottle he was holding and nobody else seemed to even notice."
7. Gainesville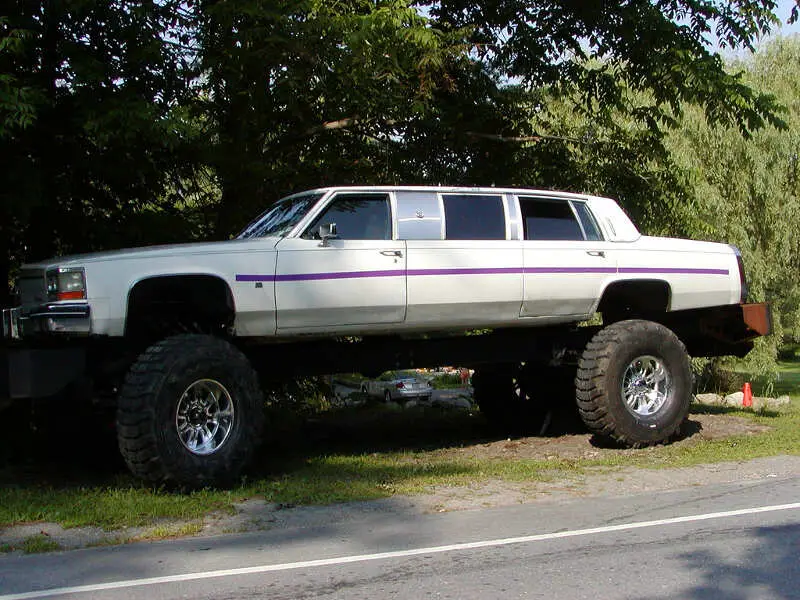 Lock N Load, one of many gun stores in Gainesville, GA. Google Maps
Population: 14,363
Bars per capita and the area: 17th most in Georgia
Gun stores per capita: 7th in the state
Tobacco stores per capita: 17th in the state
Mobile home parks in area: 10th most
Gainesville is located on the northern end of Lake Lanier, where the Chattahoochee River ends. So you know they've got some great fishing.
Did you know there are a bunch of mobile home parks/trailer parks/RV parks in the area? There are. And any good redneck knows that those are some of the best places to meet folks, share fishing stories, and talk about that big buck that got away.
Plus, up the road is the far southern base of the Appalachian Mountains, where you've got some of the biggest bucks in the state.
No wonder there are so many rednecks here.
8. Bainbridge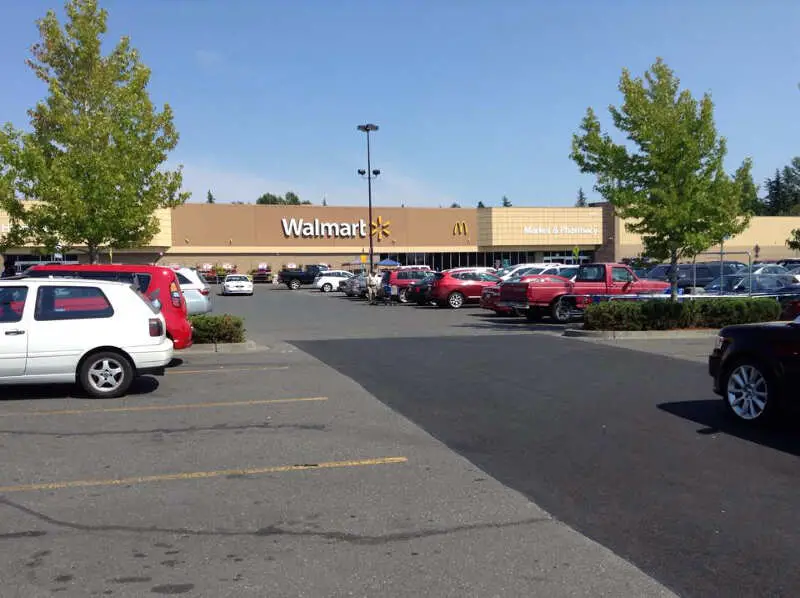 Westside Bait & Tackle, Bainbridge, GA. Google Maps
Population: 12,624
Tobacco stores per capita: 26th in state
Fishing stores per capita: 19th in the state
Bars per capita: 21st in the state
In reading the forums and chatter on the web, it seems as if there's a debate as to whether northern or southern Georgia have the most rednecks in the state. Well, Bainbridge is the first true southern Georgia city to make this list. Does that settle the argument?
Bainbridge is a true southern Georgia redneck city. It has a lot of options for getting fishing gear and tobacco, and for saddling up to the bar to get a beer and some good southern food, such as at Boyd's Bar-Be-Que. Plus, Bainbridge has a Walmart and three Dollar Generals, where the kids can get their cheap candy and pops before heading out to Lake Seminole with dad.
The Flint River meanders right through downtown Bainbridge as well. There's no length limit on spotted bass here, and spots are aggressive and ready to strike most lures used for largemouth and shoal bass. Get 'er done!
9. Chickamauga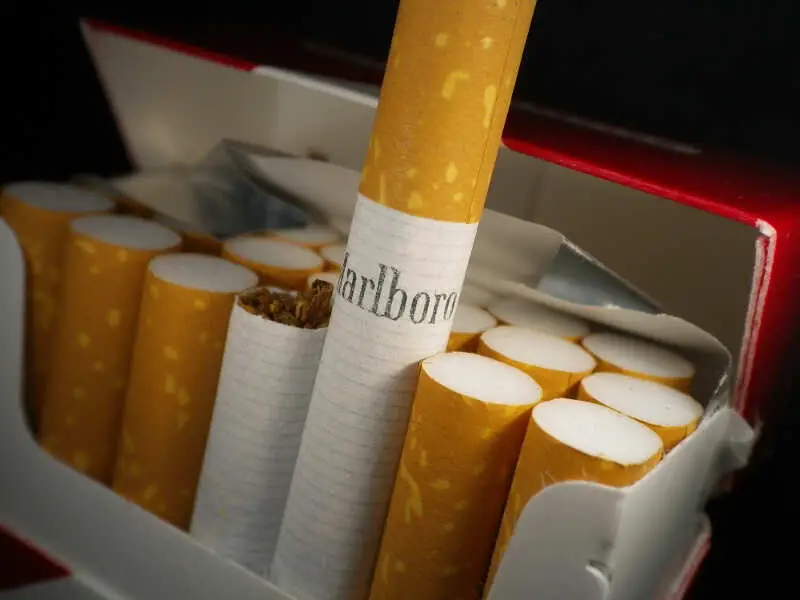 One of the many fishing spots in Chickamauga, GA. Google Maps
Population: 3,103
Walmarts per capita: 2nd in Georgia
Fishing stores per capita: 32nd in the state
Tobacco stores per person: 3rd
Mobile home parks per capita: 5th
If you're driving up Route 27 on your way to Chattanooga, you'll come to Chickamauga, where it's 98% white and there are two Walmarts, plenty of fishing opportunities on the Chickamauga Creek, and hunting is a redneck's dream.
Nearby, you have plenty of deer, rabbit, turkey, opossum, dove, and coon hunting. And there's no one around for miles and miles.
And when you look at the numbers above, why would a redneck want to live anywhere else?
10. Clayton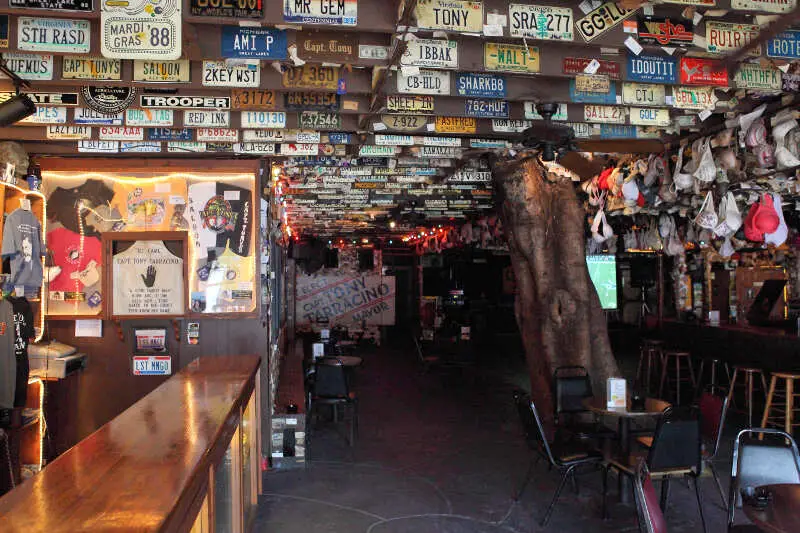 Downtown Clayton, GA. Google Maps
Population: 2,089
Fishing stores per capita: 5th most
Bars per capita: 8th most in Georgia
Walmarts per person: 1st in the state
Up in the hills on Route 15, near the North Carolina border, is the tiny town of Clayton. If word gets out how rednecky it is here, they might put up a new sign as you pull into town.
You've got some of the best hunting and fishing in the state, a ton of bars, and two Walmarts and a Dollar General nearby. What do you do when one Walmart is out of bait or doe urine spray? You go to the other one.
It's 80% white up here, and you know most of the folks here are of the blue collar variety.
There You Have It
According to the official dictionary definition of a redneck, and based on stereotypes that the internet says are true, using science to determine the most redneck cities in a state can't be too far off. If you're analyzing smaller towns in Georgia with blue collar workers, where people have lots of options for drinking, smoking, hunting and Walmarting, this is an accurate list.
If you're curious enough, here are the least redneck cities in Georgia, according to science.
Dutch Island (Pop. 1,019)
Heron Bay (Pop. 4,003)
Druid Hills (Pop. 13,811)
Henderson (Pop. 2,048)
Dawsonville (Pop. 2,547)
If you're curious, we also identified the worst places to live in Georgia. You can check it out here.