This article is an opinion based on facts and is meant as info-tainment. Don't freak out.
Swipe left for slideshow
Is there anything really wrong with being called an Illinois redneck?
It's a part of our culture. Rednecks are hailed as being great in our song lyrics. They're prominently featured in reality television. There are even video games about rednecks.
So, you'd think people who are rednecks would be proud to be called a redneck.
Wait. What is a redneck anyways? Well, according to the official bible of literature, the Merriam-Webster Dictionary, a redneck is:
"A white person who lives in a small town or in the country especially in the southern U.S., who typically has a working-class job, and who is seen by others as being uneducated and having opinions and attitudes that are offensive."
Plus, we thought why not add in a few stereotypes? Cause, you know, rednecks like to hunt, drink, smoke and shoot things. And shop at Walmart.
Using that criteria, it's not hard to scrape the internet, run some scientific data on where the most members of the Illinois redneck family tree most likely live.
Because, the data never lies, does it?
So, hold our beers and watch this. After analyzing all cities with a decent amount of people in them, we came up with this list as The Most Redneck Cities in Illinois:
Litchfield
Chester
Jerseyville
Effingham
Many of these are the types of places where old redneck ladies drive their motorized wheelchairs down the middle of town, towing their grandkids in a wagon. Where people have deer horns on their hoods. Where people wear camo to church.
Read on below to see where your town ranked.
For more Illinois reading, check out:
What redneck criteria did we use?
In order to rank the most redneck cities in Illinois, we had to determine what criteria makes a redneck.
We threw a lot of criteria at this one in order to get the best, most complete results possible. Using Yelp and Google Maps, this is the criteria we used:
The dictionary definition categories
Small towns
Least amount of high school graduates
Lives in the south or midwest
And the stereotypical categories
Number of dive bars per city
Number of mobile home parks per capita
Number of tobacco stores per city
Number of guns and ammo stores per city
Walmarts, Golden Corrals, Bass Pro Shops, and Dollar Generals nearby
Note: For the sake of getting reliable numbers, we counted places within a city's border, as well as within a short driving distance.
1. Vandalia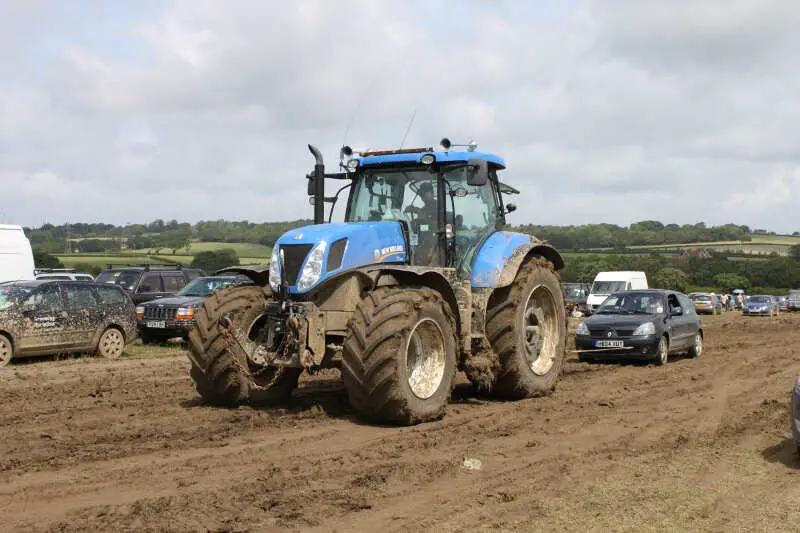 Cages Sports Bar, Vandalia, IL. Google Maps..
Population: 6,096
Fishing/bait shops per capita: 5th in Illinois
Walmart rank: 6th
Mobile home parks per capita: 8th in the state
Whoo-whee, Vandalia. You have the official bragging rights as being named the most redneck city in the entire state of Illinois. You may now brag to your friends and share this endlessly on your Facebook walls.
Way down on I-70, about an hour east of St. Louis, you'll find this special enclave of redneckery. You have lots of places to get fishing gear/bait, per capita. And that makes sense, because the rednecks here get to enjoy trolling in the Kaskaskia River, which goes right through town.
And, there's several mobile home parks in the area. Nothing's more redneck than grabbing a catfish out of the river and frying it up at the trailer park, while shooting guns at the bug zapper.
Plus, they have a Walmart. That's a must. As a bonus, they have two dollar stores. And, did you know the most redneck country singer of them all, Gretchen Wilson, grew up not too far from here? She's a real redneck woman.
And, when you consider that 1 out of 4 people in Vandalia didn't finish high school, it's clear. Vandalia is redneck central.
Edit: Due to popular demand, we have Vandalia is #1 redneck t shirts for sale! Click here for men's and click here for women's.
2. Mount Vernon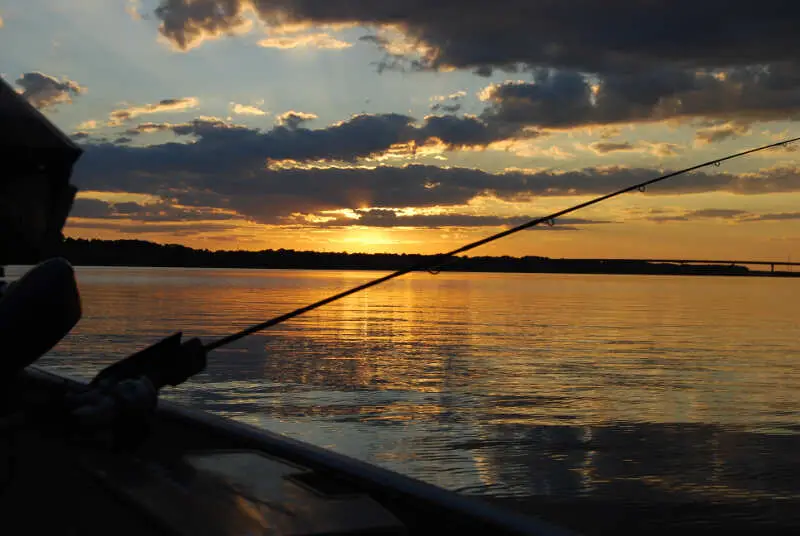 Corner Tavern, Mount Vernon, IL Google Maps
Population: 15,015
Gun stores per capita: 11th in the state
Chew factor: 19th
Mobile home parks: 24th
The internet seems to agree with this one. If you look up rednecks in Illinois, there's lots of chatter about how Mount Vernon is redneck central. And that's putting it lightly.
Mount Vernon has one of the highest percentage of places in the area to buy guns and ammo. And, it's way out in the sticks (it's along I-57 way down by Carbondale). So you know the necks out here are always shooting their guns off and blowing stuff up.
Just a short truck drive away is Rend Lake, where the Mount Vernon rednecks can troll for largemouth bass. In fact, it's so close, they could probably get away with driving the mower down there.
3. Litchfield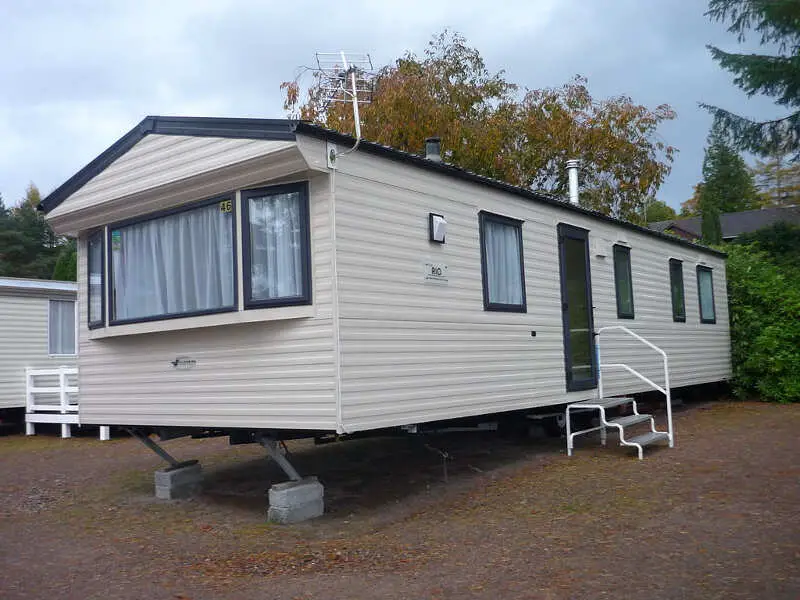 One of Litchfield's many Dollar Stores. Google Maps.
Population: 7,086
High school graduation rate: 74%
Golden Corral rank: 3rd in the state
Walmart rank: 2nd
If you drove down I-55 on your way to St. Louis, you'd get to Litchfield, which the data says is full of rednecks.
More than 1 in 4 necks here didn't graduate high school, and it's 99% white and very blue collar.
In Litchfield, you have your own Walmart, but there's also another one 10 minutes away in the next town over. A real redneck knows that when one Walmart is out of ammo, they can drive to the other one.
Plus, there are about 5 Golden Corrals within about an hour's drive. Nothing's more redneck than loading up on catfish fritters and spuds.
4. Chester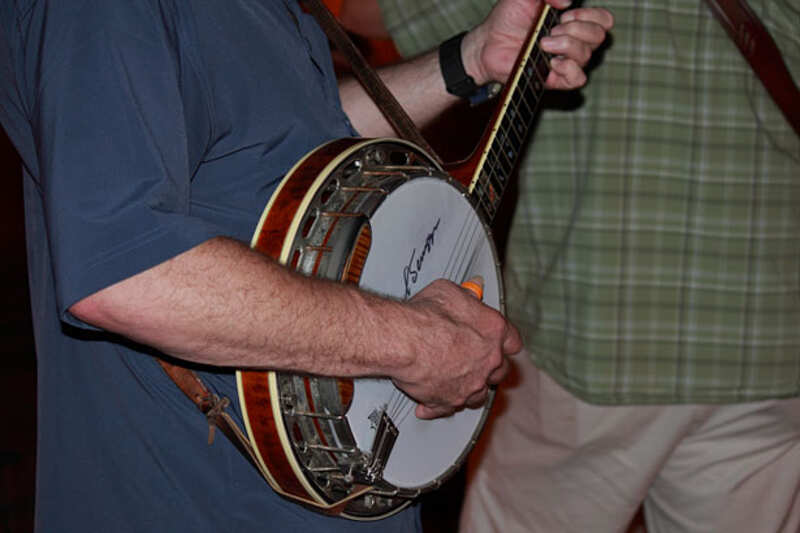 Moof's Bar & Grill, Chester, IL. Google Maps
Population: 8,253
High school graduation rate: 53%
Guns and ammo per capita: 19th in Illinois
Fishing/bait per capita:15th in the state
Dern it, Chester! Think of how much higher you would have ranked on this list if more of you had ditched class back in the day like a lot of the other kids in your class. When half of you didn't graduate, it's clear that there are more important things on your mind.
Chester isn't too far west of Carbondale, right along the Mississippi. You can imagine you many redneck teens are running around town every day instead of going to school. A real redneck knows that swimming in the river, mudding and shooting things is way more fun.
5. Jacksonville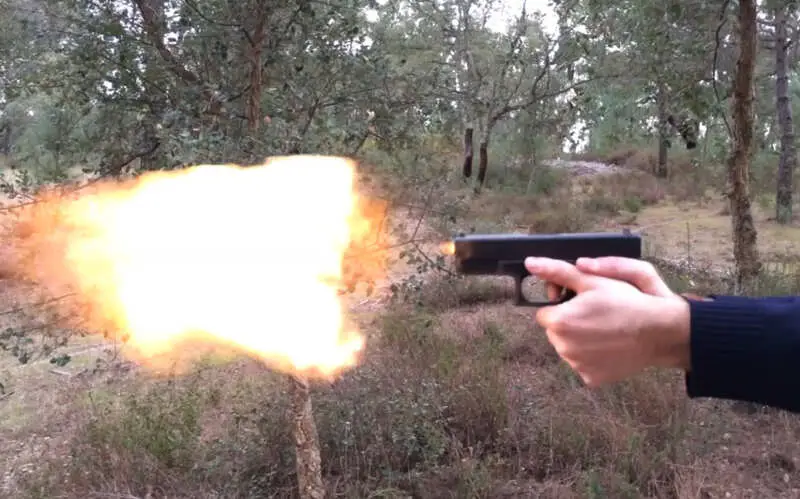 Mobile home park in Jacksonville, IL. Google Maps
Population: 19,401
Fishing rank: 5th in Illinois
Mobile home parks: 15th
Chew factor: 12th
Jacksonville was ranked as the number one fishing spot in Illinois by FIeld and Stream Magazine. You can tell why; there are a lot of areas to throw in a line here, including Lake Jacksonville, which has produced some great channel cats, largemouth bass and bluegill.
Jacksonville is a short drive west of Springfield. And Springfield has a Golden Corral, which means you might see lots of Fords and Chevys driving through town every day around supper time.
6. Harvard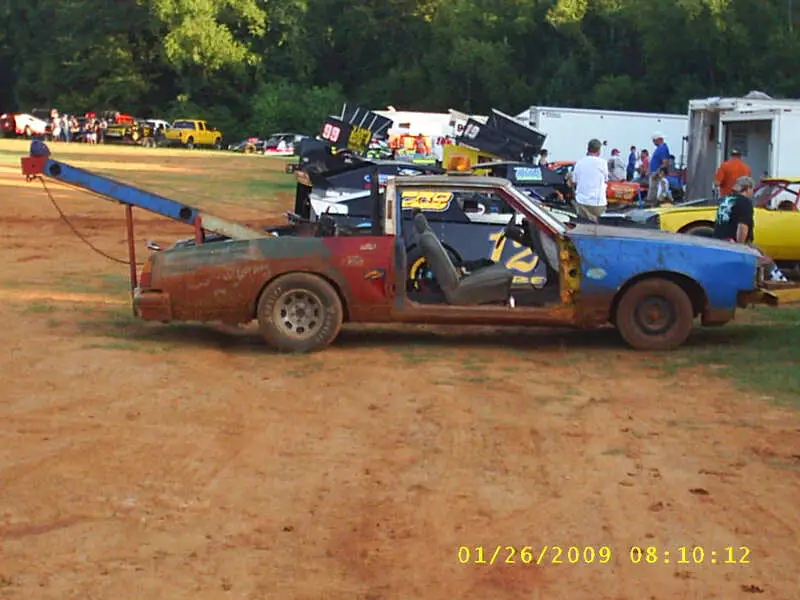 Cool Music Stop, Harvard, IL. Google Maps
Population: 9,172
High school graduation rate: 69%
Chew factor: 7th
Gun stores per capita: 13th in the state
Harvard is one of the only northern Illinois cities to make this list. It's way up near the Wisconsin border.
Where will you find a large uneducated group of mostly white folks out in the sticks? Lots of places in Illinois frankly. But in Harvard, there are more rednecks than in most other cities in the state.
Here, there are plenty of places to get chew, guns and beer. What's more redneck than sittin out in the backyard with a big ol chew in, throwing back a case of Busch LIghts, showing your kid how to shoot a 22?
Nothing. Nothing at all. God Bless America, Harvard.
7. Jerseyville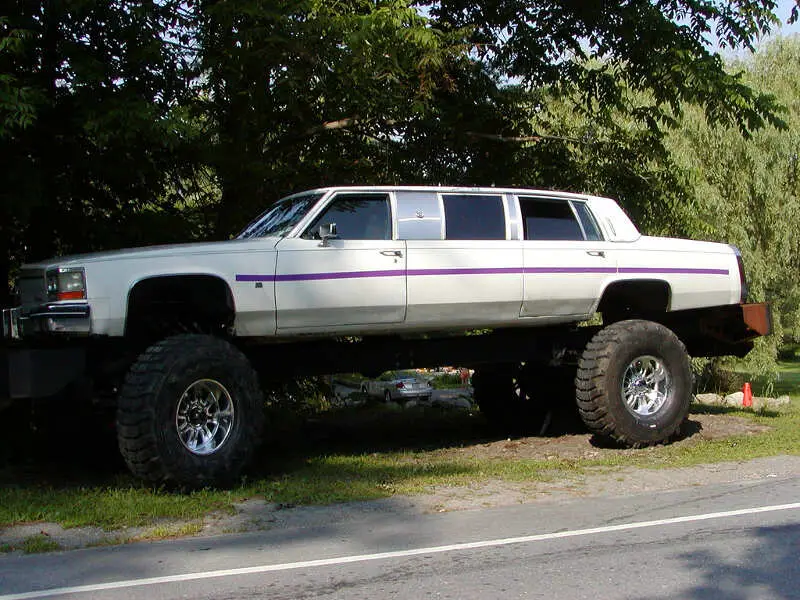 Murphy's Backstage Lounge, Jerseyville, IL. Google Maps
Population: 8,833
Chew factor: 3
Gun stores per capita: 12th in Illinois
Bars per person: 10th in the state
Jerseyville is a short drive from St. Louis, and it's clear that the place is crawling with rednecks. It's 99% white, and pretty blue collar. Although, the high school graduation rate is pretty high here (85%), so what Jerseyville has is a bunch of smart rednecks.
A lot of the rednecks here probably have day jobs, and spend the weekends out on fishing and hunting trips. They probably have the nicest, newest trucks of the Illinois redneck family tree.
8. Pontiac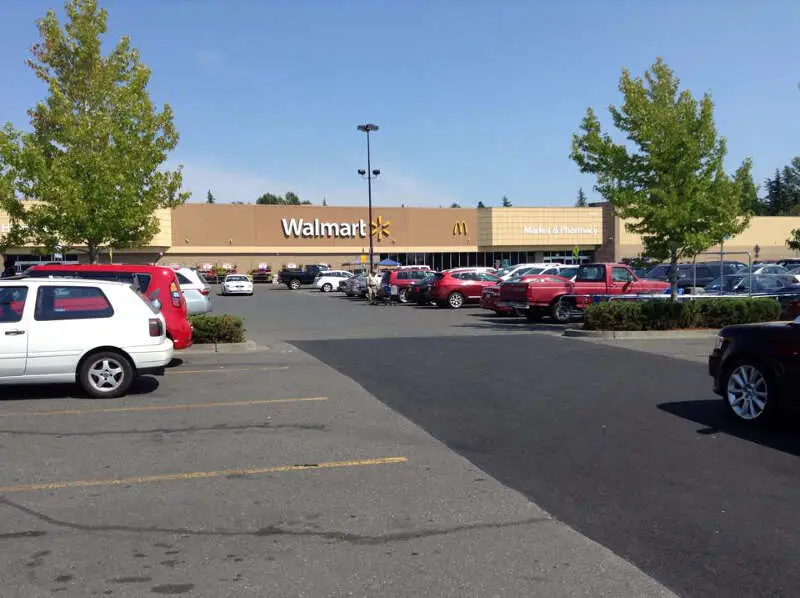 PJ's Pub, Pontiac, IL. Google Maps
Population: 12,212
High school graduation rate 74%
Tobacco stores: 17th in Illinois
Gun stores: 15th
Based on the data, there are lots of rednecks in Pontiac, which is located halfway between Normal and Chicago along I-55.
The chew factor is high, as is the number of gun stores within a short driving distance. You know what else is within a short driving distance? Nine dollar stores. Mama rednecks in Pontiac have an unlimited shopping experience, which means there's no excuse for her not to look her best at the family barbecue every month.
9. Effingham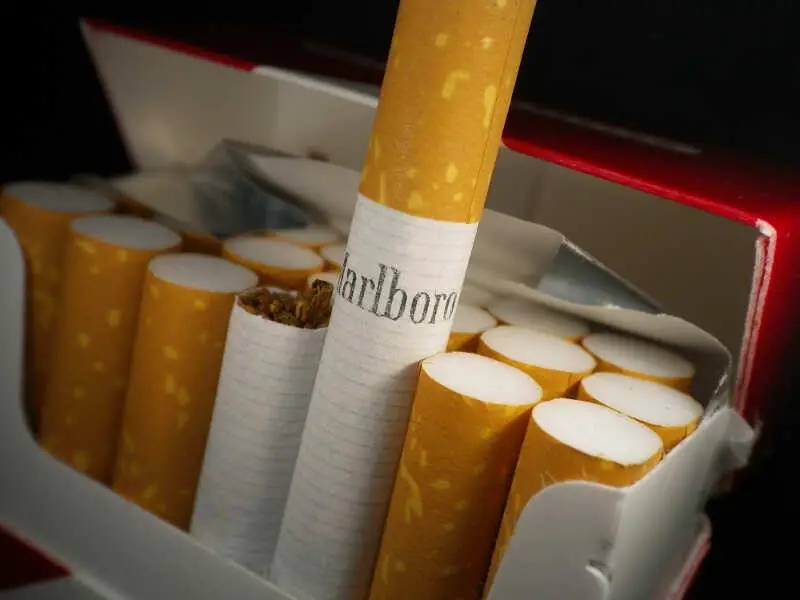 Orchard Inn Bar, Effingham, IL. Google Maps
Population: 12,297
Mobile home parks per capita: 7th in Illinois
Walmart rank: 14th
Gun stores per capita: 5th in the state
Effingham might just be the redneck crossroads of Illinois. Located down in the southern part of the state, it's right at the junction of I-70 and I-57. They probably have so many rednecks because lots of families passing through break down and just decide to stay.
There's many mobile home/trailer parks in the area for new Effingham rednecks to make home, even for a short stay. Don't be rattled, new rednecks of Effingham, those gun shots aren't from gangs. It's friendly fire from the trailer park down the road.
10. Antioch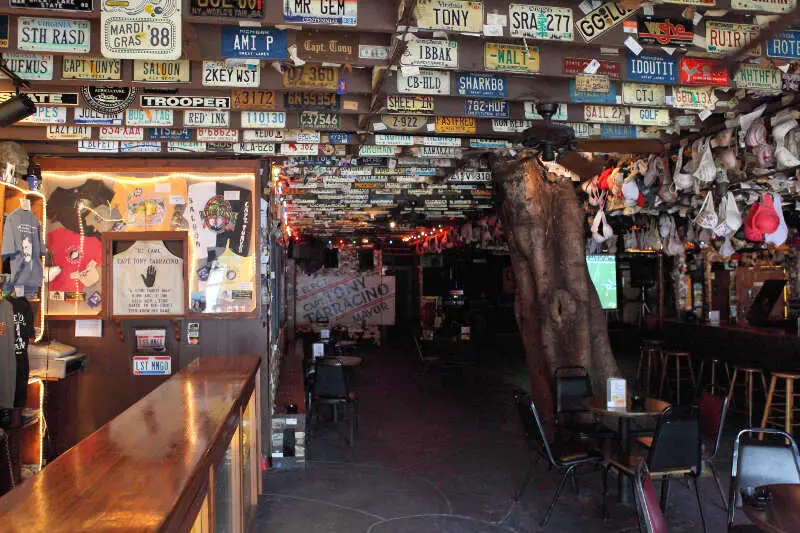 Discount Tobacco, Antioch, IL. Google Maps
Population: 14,185
Walmart rank: 5th
Bars per capita: 11th
Gun stores per capita: 9th in the state
Antioch might as well be in Wisconsin, it's so far north. Based on the data, you can assume there are lots of rednecks who live here. The type of people who throw back lots of beer and shoot at things.
There are plenty of bars in the area too, which means lots of people to talk to about who the best NASCAR driver is, or when rut's gonna hit each year.
That actually sounds like fun.
There You Have It
According to the official dictionary definition of a redneck, and based on stereotypes that the internet says are true, using science to determine the most redneck cities in a state can't be too far off. If you're analyzing smaller cities in Illinois with blue collar workers, where people have lots of options for drinking, smoking, hunting and Walmarting, this is an accurate list.
If you're curious enough, here are the least redneck places in Illinois:
Inverness (Pop. 7,457)
Campton Hills (Pop. 10,985)
Frankfort Square (Pop. 9,123)
Hawthorn Woods (Pop. 7,451)
Grandwood Park (Pop. 5,283)
We also wrote a story on the worst places to live in Illinois if you haven't seen it yet. Click here to read it.
Or for something a little more positive, take an amazing trip around Chicago.