This article is an opinion based on facts and is meant as infotainment. Don't freak out.
Swipe left for slideshow. Article continues below.
Is there anything really wrong with being called a Maryland redneck? Sure, every state has them. While they might be defined with a different criteria in other states, there's plenty of them all over up there.
Wait. What is a redneck anyways? Well, according to the official bible of literature, the Merriam-Webster Dictionary, a redneck is:
"A white person who lives in a small town or in the country especially in the southern U.S., who typically has a working-class job, and who is seen by others as being uneducated and having opinions and attitudes that are offensive."
Plus, we thought why not add in a few stereotypes? Cause, you know, rednecks like to hunt, fish, drink, smoke and shoot things. And shop at Walmart.
Using that criteria, it's not hard to scrape the internet, run some scientific data on where the most members of the Maryland redneck family tree most likely live. Most of these places probably won't surprise you.
Because, the data never lies, does it?
So, hold our beers and watch this. After analyzing all cities with a decent amount of people in them, we came up with this list as The Most Redneck Cities in Maryland:
Grasonville
(Tie) Taneytown And Oakland
Read on below to see where your town ranked.
For more Maryland reading, check out:
What redneck criteria did we use?
In order to rank the most redneck cities in Maryland, we had to determine what criteria makes a redneck.
We threw a lot of criteria at this one in order to get the best, most complete results possible. Using Yelp and Google Maps, this is the criteria we used:
The dictionary definition categories
Small towns
Least amount of high school graduates
And the stereotypical categories
Number of bars per city
Number of mobile home parks per capita
Number of tobacco stores per city
Number of places to get fishing gear
Number of guns and ammo stores per city
Walmarts, Bass Pro Shops, and dollar stores nearby
Note: For the sake of getting reliable numbers, we counted places within a city's border, as well as within a short driving distance. We also only considered areas with populations between 3,000 and 15,000.
1. Edgewater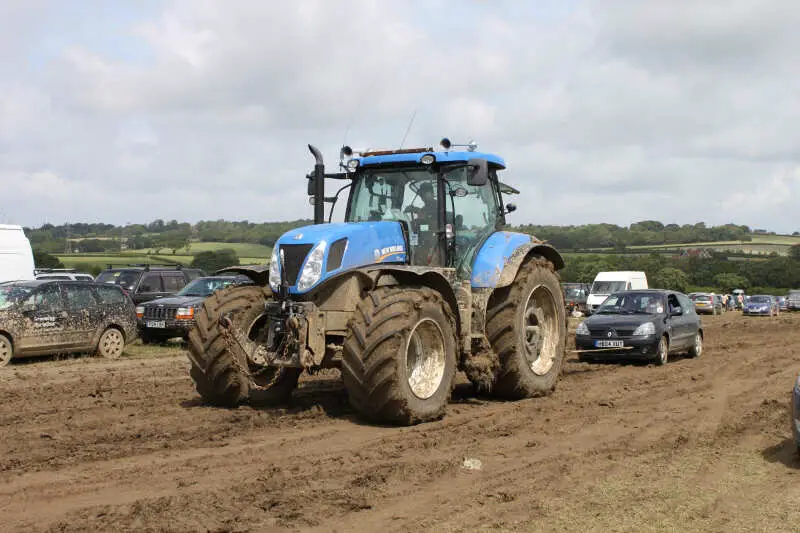 ADP And Auto Parts and Truck'N Stuff, Edgewater, MD
Population: 9,219
Bars per capita: 4th in MD
Chew factor: 7th
Whoo-whee, Edgwater! You have the official bragging rights as being named the most redneck city in the entire state of Maryland! You may now brag to your friends and share this endlessly on your Facebook walls.
Let's see why. Rednecks need two things most: A bar to throw back some cold ones with the boys, and chew. Here in Edgewater, there are lots of both.
Actually, a redneck needs a good woman, shotgun and duck tape, but we can't measure those.
Edgewater scored high in every other category, really. It's a census designated place along the coast in Anne Arundel County.
2. Shady Side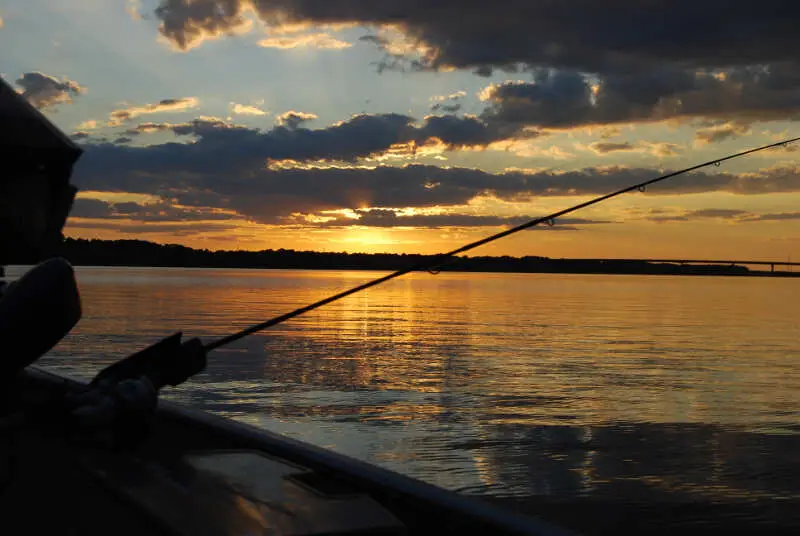 Swamp Circle Saloon, near Shady Side, MD
Population: 6,413
Chew factor: 12
Bait shops per capita: 9th
Yes, siree, there's plenty of rednecks in the boonies around the Shady Side area, that's for damn sure.
The number of tobacco stores in the area, per capita – what we refer to as the 'chew factor' – is really high here. Shady Side's chew factor is a 15.
Rednecks here can pluck all kinds of fish out of the Chesapeake. Does that make them waterbillies? Quite possibly.
And while there isn't a Walmart in Shady Side proper, there are two within a short driving distance. A thrifty redneck will shop around for cheap bait and bug zappers.
For a good time, head on down to the nearby Swamp Circle Saloon, a place so redneck it doesn't even have a website.
3. Frostburg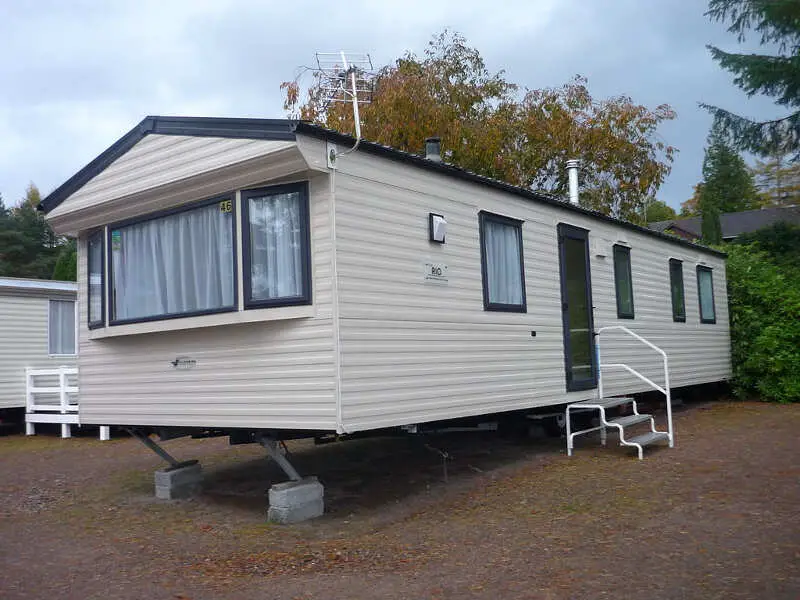 Supposedly, there's a place called Joan's Tavern around here somewhere. Frostburg, MD
Population: 8,886
Bars per capita: 5th
Trailer parks per capita: 17th
Bait shops per capita: 12th
Frostburg is way out in the sticks, past Cumberland, along I-68. You might as well be in Pennsyltucky or West Virginia at that point. In fact, there's probably a debate – is there anyone in Frostburg who isn't isn't a redneck? Maybe the kids at Frostburg State.
There's all sorts of necky things to do way out here. Hunt, fish, blow stuff up…a baby redneck could grow up into a papa redneck and never even have to leave Frostburg their entire lives.
Some probably don't.
4. Grasonville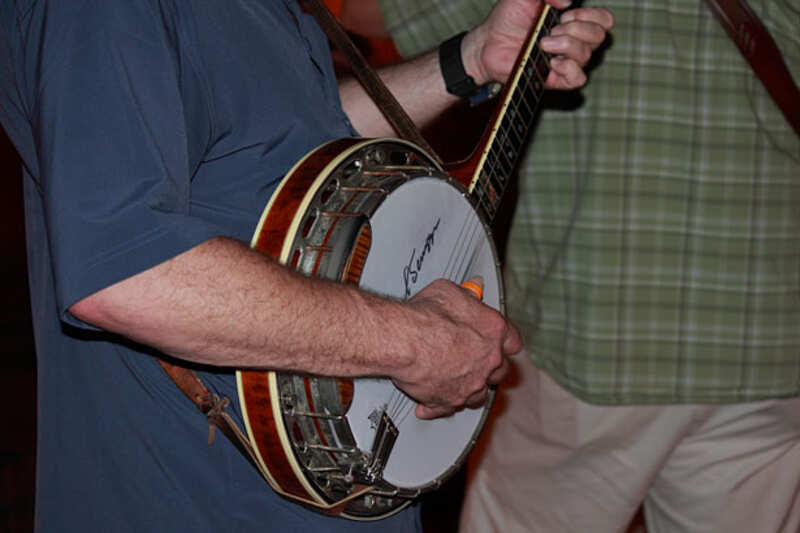 A bunch of redneck stuff in a strip mall, near Grasonville, MD
Population: 3,307
High school graduation rate: 81%
Gun stores per capita: 2nd
Dollar stores per capita: 2nd
Whelp you certainly ain't runnin' out of ammo and cheap groceries if you live in Grasonville, that's fer' damn sure. They have the 2nd highest concentration of both here.
So, while dad gets his gun cleaned for pheasant season, mom can take the kids and get some plates and napkins for the Grasonville barbecue that weekend.
5. Deale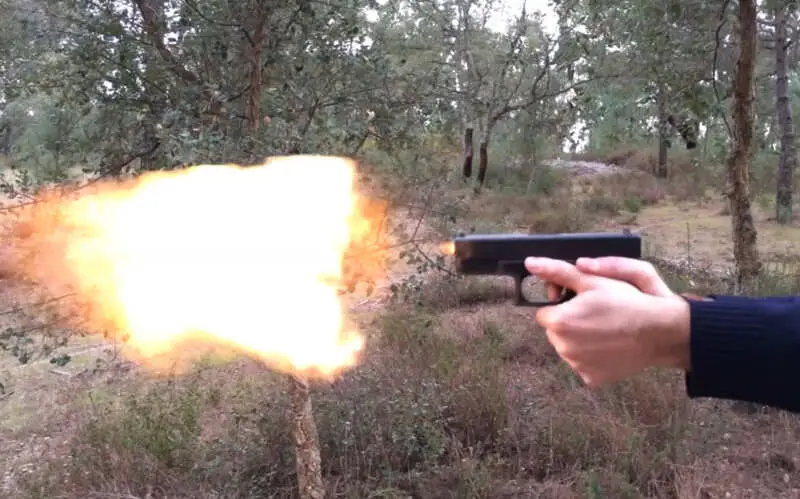 Skipper's Pier, Deale, MD
Population: 4,655
Fishing/bait shops per capita: 3rd in MD
Chew factor: 10
Another Anne Arundel County area makes the list. Deale is another CDP right along the Chesapeake. Who knew the coastal areas down here were so redneck?
If you wanna see 'em, head down Route 4 till you pass Bristol and then roll down the windows and follow the small of catfish fryers and gun powder.
6. Pocomoke City
There's some catfish to be caught all over in Pocomoke City, MD
Population: 4,187
High school graduation rate: 77%
Bars per capita: 8th
Trailer parks per capita: 7th
You can tell who was out blowing things up and getting stuck in the mud on Monday mornings when the rest of the kids were in math class. Pocomoke City teens, that's who. Geez, guys, had more of you ditched school, you could have won this whole damn thing.
There's plenty of bars, dollar stores and a few trailer parks down here in Worcester County on the Delmarva Peninsula.
7. Berlin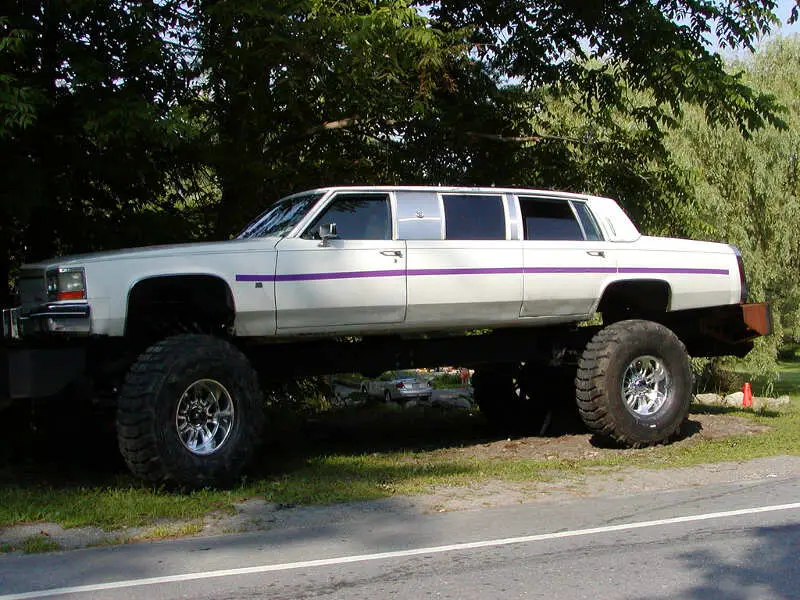 Berlin, MD
Population: 4,455
High school graduation rate: 79%
Dollar stores per capita: 10th in MD
Bars per capita: 3rd
Berlin is just about next door to Pocomoke City. So close in fact that they might just be kissin' cousins. So close that they could ride their mowers back and forth between towns.
There's a few Dollar Stores on this part of the peninsula, and like we've noted before, the fishing is great here.
Any redneck in these parts knows you don't have to pay for the bait when you ocean fish. Unless there's a sale at Walmart.
8. Huntingtown
.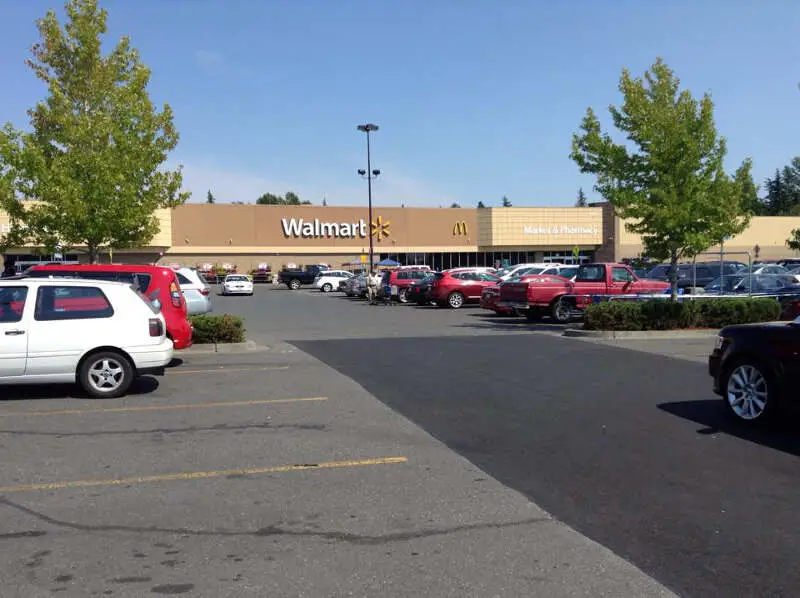 Huntingtown, MD
Population: 3,883
Walmart rank: 10th in SD
Chew factor: 11
The only more redneck name a place could have is if it was called DrinkingBeerTown.
You might call the folks in Huntingtown the rednecks with paychecks. They have pretty hefty salaries. Which means they have to wait until after 5 o clock to cast in a line. They most likely drive the newest Fords and Chevys in lower Maryland.
Huntingtown rednecks have it made. There are endless places to cast in a line in these parts, off of Route 4 about 6 beers south of Annapolis along the coast.
9. Lexington Park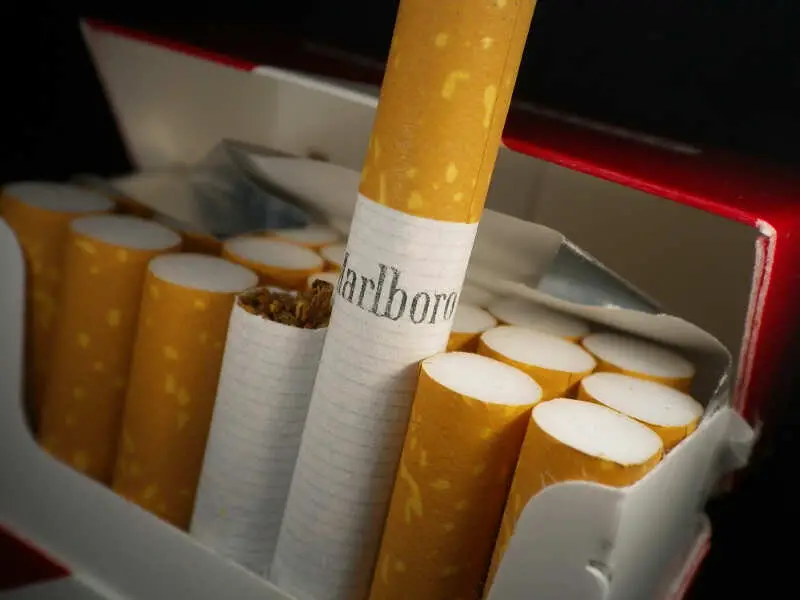 Could you think of a more redneck place than The Tackle Box in Lexington Park, MD?
Population: 5,879
Chew factor: 2
Dollar store rank: 3rd
Fishing stores per capita: 2nd
Lexington Park necks rule the roost down here in St. Mary's County. They most likely have the loudest trucks and the most fishing poles. At least that's what the data says.
There's a few dive bars scattered about in these parts, too. Nothing like sitting back, throwing back some Busch Lights, talking about the fish that got away.
You can bet yer' chickens that sounds like the kind of place that's worth stoppin' by for a bit.
10. (tie) Oakland and Taneytown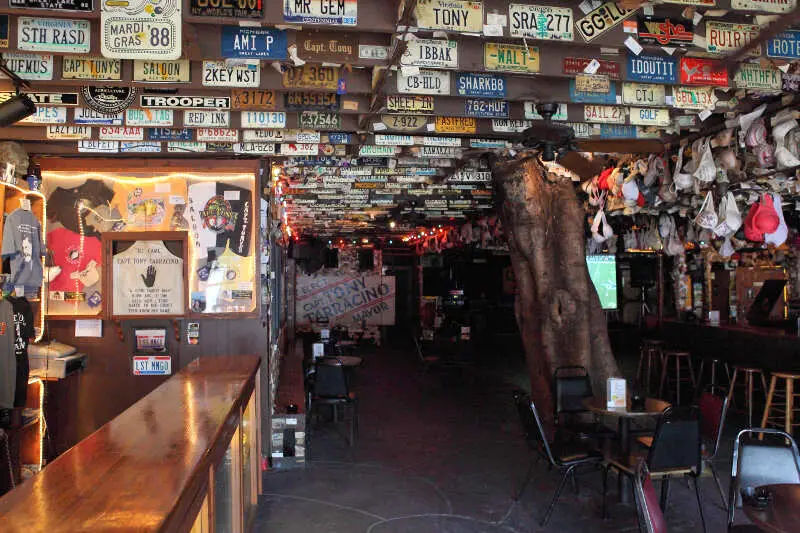 Long Branch Saloon, Oakland, MD
Taneytown and Oakland tied. We've never seen a tie before. But we couldn't break it – both are really really necky.
Taneytown has a Redneck Woman's Hotdog Wagon and redneck cycles, plus lots of people online say it's really redneck.
Did you know that Oakland hosts an annual Redneck Dayz event every summer? It's true. Head on down to Broadford Recreational Park and watch people belly flop in mud, get wasted and well, use your imagination. We're pretty sure you can imagine what happens way out here in the last bastion before you're cross over into West Virginia.
And we know what they do over there.
God Bless America.
There You Have It
According to the official dictionary definition of a redneck, and based on stereotypes that the internet says are true, using science to determine the most redneck cities in a state can't be too far off.
If you're analyzing smaller cities in Maryland with blue collar workers, where people have lots of options for drinking, fishing, hunting and Walmarting, this is an accurate list.
We also wrote a story on the 10 worst places to live in Maryland if you didn't happen to see it. Click here to read it.