This article is an opinion based on facts and is meant as info-tainment. Don't freak out.
Swipe left for slideshow
Edit: We have a video version available. Click here to see a hilarious video summary of the 10 most redneck cities in Michigan.
Is there anything really wrong with being called a Michigan redneck?
It's a part of our culture. Rednecks are hailed as being great in our song lyrics. They're prominently featured in reality television. There are even video games about rednecks.
So, you'd think people who are rednecks would be proud to be called a redneck.
Wait. What is a redneck anyways? Well, according to the official bible of literature, the Merriam-Webster Dictionary, a redneck is:
"A white person who lives in a small town or in the country especially in the southern U.S., who typically has a working-class job, and who is seen by others as being uneducated and having opinions and attitudes that are offensive."
Plus, we thought why not add in a few stereotypes? Cause, you know, rednecks like to hunt, fish, drink, smoke and shoot things. And shop at Walmart.
Using that criteria, it's not hard to scrape the internet, run some scientific data on where the most members of the Michigan redneck family tree most likely live.
Because, the data never lies, does it?
So, hold our beers and watch this. After analyzing all cities with a decent amount of people in them, we came up with this list as The Most Redneck Cities in Michigan:
Iron Mountain
Many of these are the types of places where people have deer horns on their hoods and where people wear camo to church. Michigan rednecks are different than rednecks of the south. They're more into the outdoors.
Read on below to see where your town ranked.
For more Michigan reading, check out:
What redneck criteria did we use?
In order to rank the most redneck cities in Michigan, we had to determine what criteria makes a redneck.
We threw a lot of criteria at this one in order to get the best, most complete results possible. Using Yelp and Google Maps, this is the criteria we used:
The dictionary definition categories
Small towns
Least amount of high school graduates
Lives in the south or midwest
And the stereotypical categories
Number of dive bars per city
Number of mobile home parks per capita
Number of tobacco stores per city
Number of places to get fishing gear
Number of guns and ammo stores per city
Walmarts, Golden Corrals, Bass Pro Shops, and Dollar Generals nearby
Note: For the sake of getting reliable numbers, we counted places within a city's border, as well as within a short driving distance.
1. Sturgis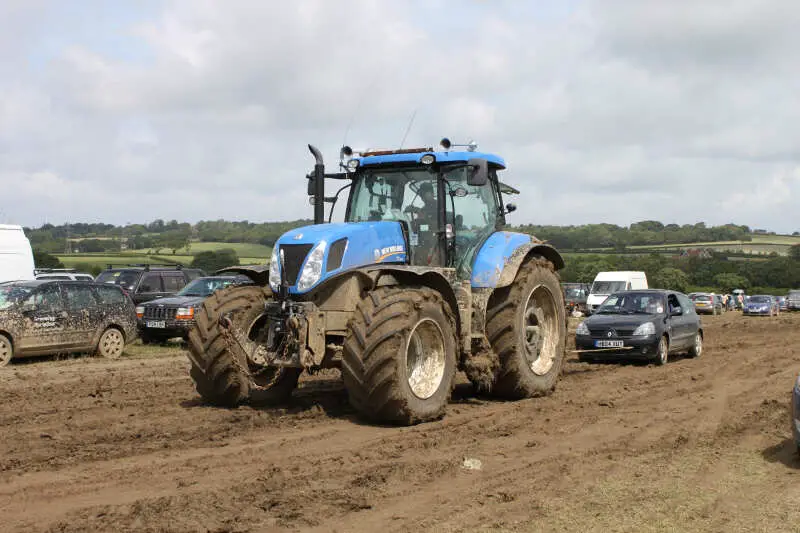 Redneck got a bird. From D & R Always Outdoors Facebook page, Sturgis, MI..
Population: 10,988
High school graduation rate: 73%
Walmart rank: 6th in Michigan
Mobile home parks per capita: 12th in the state
Whoo-whee, Sturgis! You have the official bragging rights as being named the most redneck city in the entire state of Michigan. You may now brag to your friends and share this endlessly on your Facebook walls.
Sturgis is located way down on the Indiana state line. And when you look at the data, it's clear that the place is crawling with rednecks. Sturgis ranks 12th in the state for mobile home parks per capita, and has plenty of places to get fishing bait.
Like a lot of Michigan, there are tons of spots in the area to fish and hunt. Sturgis might not be your first choice for deer and turkey hunting, but since it's so isolated, you can bet there are tons of buck and tom tags filled each fall down there.
And, when you consider that 1 out of 4 people here didn't finish high school, it's clear. Sturgis is redneck central.
Edit: Due to popular demand, we now have Sturgis is #1 Redneck City in Michigan t shirts! Click here to get a men's and click here to get a women's.
2. Utica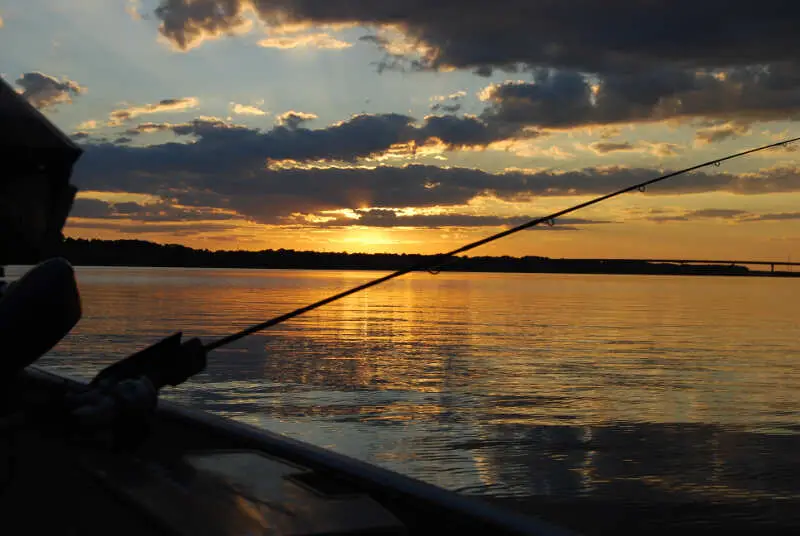 Gander Mountain in Utica, MI. Google Maps
Population: 4,748
Fishing stores per capita: 1st
Chew factor: 1st
Mobile home parks: 2nd in Michigan
It was close, Utica, but you were edged out by Sturgis. But when you look at the sheer number of rednecky things in Utica, you can imagine that everyone who lives here must be a redneck.
Utica ranks first in the state for fishing/bait shops in the area, and has a chew factor of 1. Meaning there are more tobacco stores in the Utica area than anywhere else, per capita, in the state.
Utica rednecks are more city folk – the ones who are likely to shop at Dollar General and Walmart. It's just outside of the northern suburbs of Detroit.
However, there are also several mobile home parks in the area, too. Can you think of a more redneck friendly place in Michigan? You have your cheap living, cheap groceries, plenty of bars, and a few good fishing spots.
When did a 'No Fishing' sign ever stop a determined redneck?
3. Niles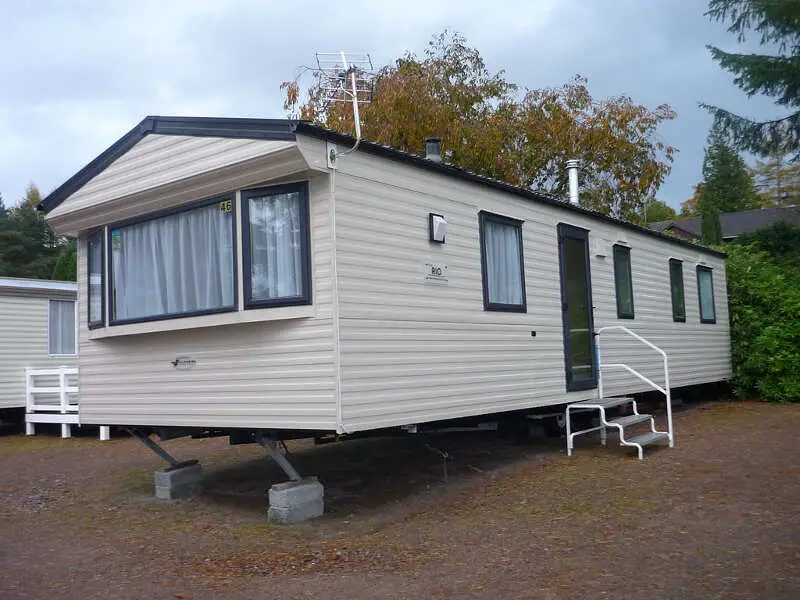 Customer of the Rusty Hooks Bait & Tackle, Miles, MI. From their Facebook page.
Population: 11,594
Gun stores per capita: 4th in Michigan
Fishing/bait shops per capita: 11th in the state
High school graduation rank: 75%
Niles is way down on the Indiana state line as well. Meaning the southern Michigan border might be redneck row.
Here, rednecks have lots of places to buy guns, ammo and fishing gear. And it makes sense; the St. Joseph River goes right through town, making it easy to fly fish for steelhead and salmon.
Just think, Niles residents. Only 3 out of 4 of you graduated high school. Had you studied even less, you might have ranked higher on this list. A real redneck is out mudding, fishing and blowing things up. Not sitting in math class on a Wednesday morning.
4. Sault Ste. Marie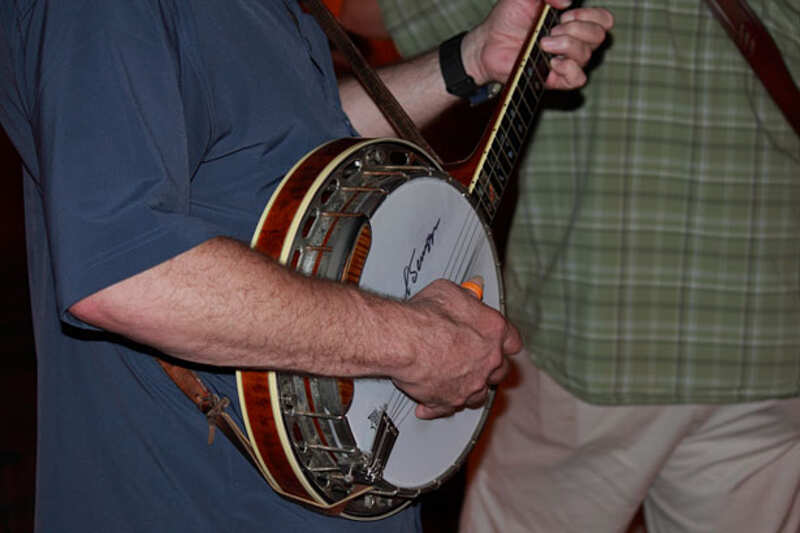 Woody's One Shop, Sault Ste. Marie, MI. Google Maps
Population: 14,251
High school graduation rate: 80%
Guns and ammo per capita: 12th in Michigan
Fishing/bait per capita:9th in the state
There's some Yooper love. Finally, right? In fact, you'll find that several cities in the U.P. are coming up. No one is going to argue that it's not redneck central up there.
In Sault Ste. Marie, there's obviously lots of fishing and hunting opportunities, as is evident in the number of gun and fishing places up there. Rednecks are free to pretty much do whatever they want in this part of the state. And they damn near do just that.
5. Three Rivers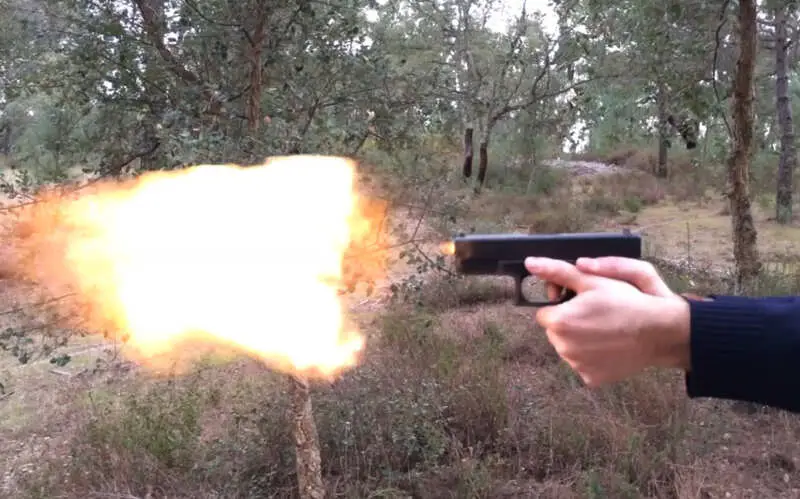 Gunslingers Gun Store, Three Rivers, MI. Google Maps
Population: 7,792
High school graduation rate: 78%
Mobile home parks: 6th in Michigan
Dollar stores per capita: 10th
Chew factor: 14
A town named Three Rivers is most likely going to be crawling rednecks. There's obviously plenty of fishing nearby. And plenty of places to buy cheap bait.
Rednecks here have it made. They can sit on their back decks, throw back a case of Busch Lights and stick their poles in the water, all while listening to the Michigan-Michigan State game on the dial.
It might be redneck heaven down here.
6. Port Huron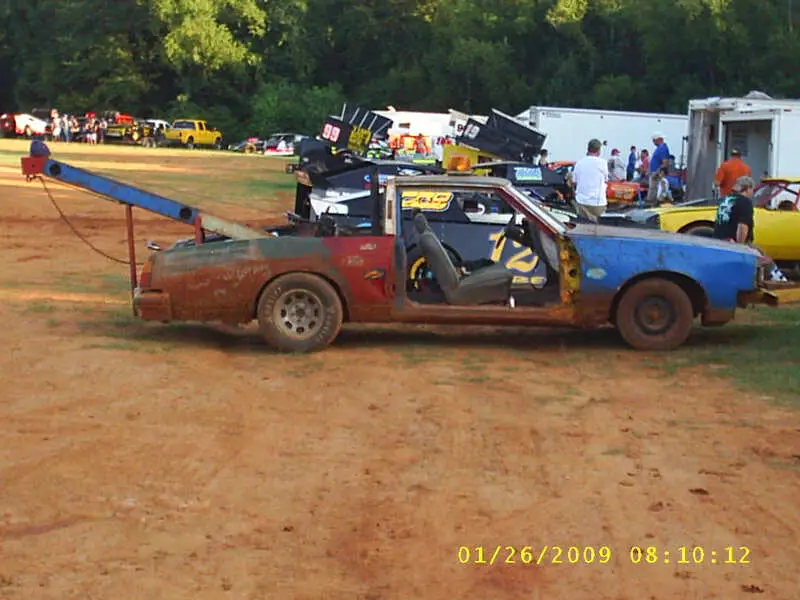 Anderson Pro Bait, Port Huron, MI. Google Maps
Population: 30,253
High school graduation rate: 79%
Fishing/bait shops per capita: 12th
Bars per capita: 13th in the state
Port Huron is a very white city where we should refer to the people here as rednecks with paychecks, because they are far more successful than their redneck peers across the rest of the state.
Many of the rednecks here probably have the nicer Chevys and Fords, and maybe even have a boat. They are most likely the rednecks who take weekend trips out on Lake Huron.
The Canadians who live across the bridge from Port Huron probably have a puzzled look when a nice boat pulls by with a bunch of beer toting, country music blaring Michigan rednecks in it.
God Bless America.
7. Houghton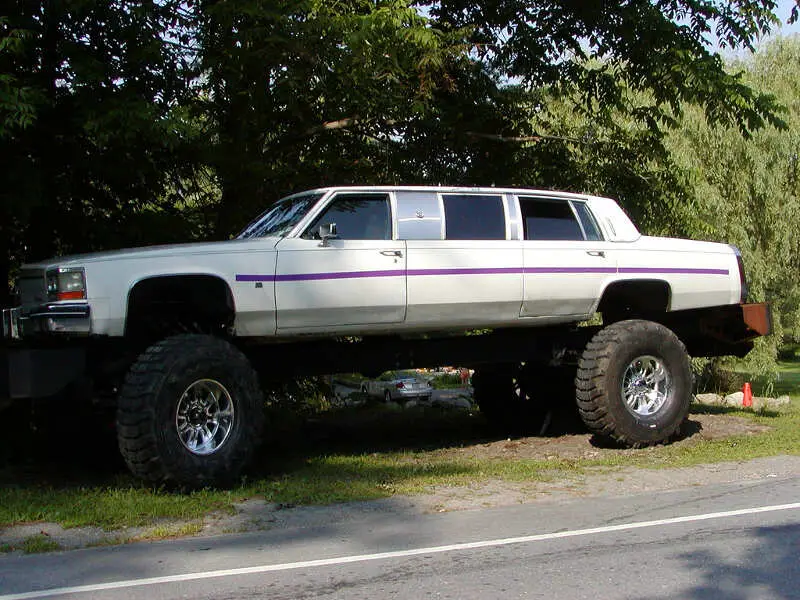 Downtowner Lounge, Houghton, MI. Google Maps
Population: 7,692
Walmart rank: 3rd in Michigan
Gun stores per capita: 12th
Bars per person: 10th in the state
You Houghton rednecks have it all figured out don't you? You got a little bit of everything way up there. Places to get gear and tackle, guns and ammo, and a Walmart all to your very own. No lines for cheap bait and doe urine!
There are also several area bars up here where Houghton rednecks can sit around and speculate on when rut's gonna hit. It's the type of redneck place where each bar has a running total on who shot the most deer that fall.
Poor, poor deer. You have no chance up here.
8. Iron River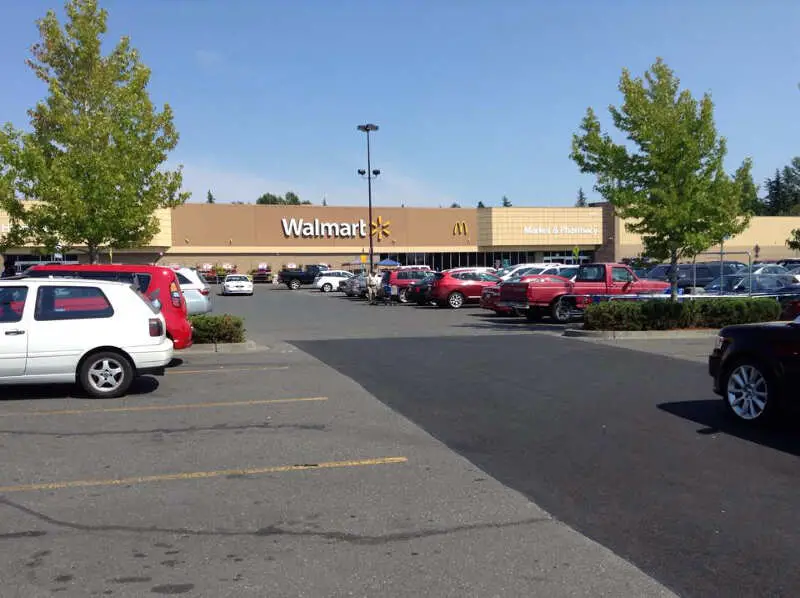 Kermit's Bar, Pizza Pub, Iron River, MI. Google Maps
Population: 3,308
Fishing/bait shops per capita: 2nd in Michigan
Bars per capita: 4th in the state
Dollar Store rank: 5th
You Yoopers. You sure do know how to redneck it up, don't you? This is the type of place where rednecks let their bird dogs roam free and they probably come back with their own dinner.
Iron River is a teeny speck in what might be the most rural and highly concentrated area of redneckness in the entire state. There's endless fishing and hunting up here, and chances are, you can probably fill your moose tag on opening day from a stand in your own back yard.
Actually, these are rednecks we're talking about. They have deer stands up in their front yards in Iron River.
9. Iron Mountain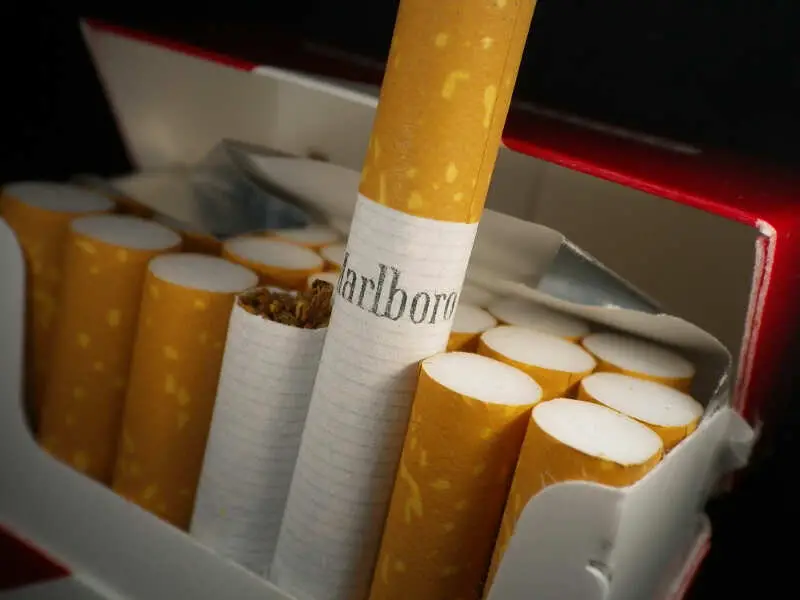 Off the Wally's, Iron Mountain, MI. Google Maps
Population: 7,662
Bars per capita: 7th in Michigan
Walmart rank: 8th
Gun stores per capita: 5th in the state
If you were a redneck born in Iron Mountain, you could spend your entire life within a short truck drive away from Iron Mountain and never even need to see the outside world. You may not even know that a world outside of Iron Mountain redneckness even existed.
Why would a redneck ever leave? You have everything a redneck could ever wish for right at your finger tips in Iron Mountain
Except a Golden Corral. You'd have to drive all the way to Wisconsin to get that. All you can eat catfish fritters and spuds? "Jump in the truck, kiddo, you ain't seen anything like this."
10. Owosso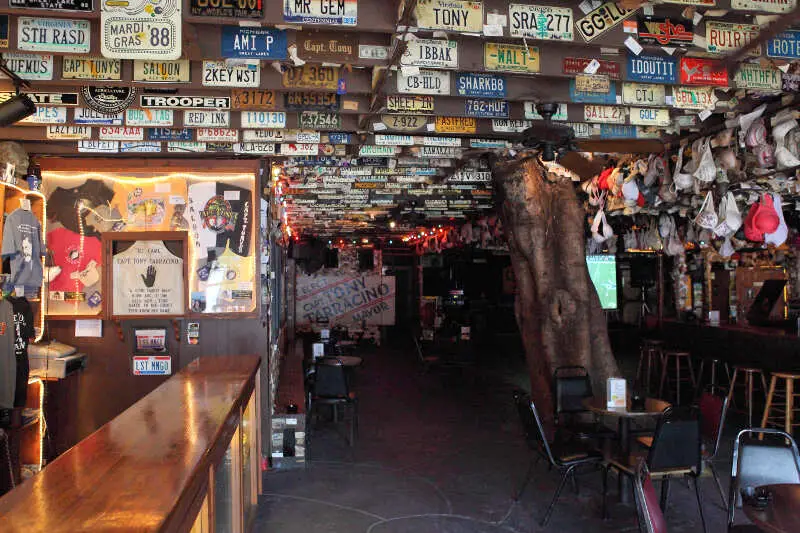 Larry's Gunsmithing, Owosso, MI. Google Maps
Population: 15,239
High school graduation rate: 80%
Chew factor: 6
Fishing/bait stores per capita: 12th in the state
Owosso is a short drive west of Flint, where it's 97% white, and a very blue collar crowd. There's plenty of places to get chew, bait and Walmart exists here.
The rednecks here are far, far different than those in the U.P. In fact, if you dropped an Owosso redneck off in the middle of the Upper Peninsula, he'd be lost without his Dollar General and trailer parks. He'd survive, though.
Rednecks always survive.
There You Have It
According to the official dictionary definition of a redneck, and based on stereotypes that the internet says are true, using science to determine the most redneck cities in a state can't be too far off. If you're analyzing smaller cities in Michigan with blue collar workers, where people have lots of options for drinking, fishing, hunting and Walmarting, this is an accurate list.
If you're curious enough, here are the least redneck places in Michigan:
Waverly (Pop. 24,567)
Northview (Pop. 14,691)
Westwood (Pop. 8,952)
Roosevelt Park (Pop. 3,380)
Shields (Pop. 6,540)
We also wrote a story on the worst places to live in Michigan if you haven't seen it yet. Click here to read it.
Edit: We have a video version available. Click here to see a hilarious video summary of the 10 most redneck cities in Michigan.