This article is an opinion based on facts and is meant as info-tainment. Don't freak out.
Article continues below.
For more Missouri reading, check out:
Is there anything really wrong with being called a Missouri redneck?
It's a part of our culture. Rednecks are hailed as being great in our song lyrics. They're prominently featured in reality television. There are even video games about rednecks.
So, you'd think people who are rednecks would be proud to be called a redneck.
Wait. What is a redneck anyways? Well, according to the official bible of literature, the Merriam-Webster Dictionary, a redneck is:
"A white person who lives in a small town or in the country especially in the southern U.S., who typically has a working-class job, and who is seen by others as being uneducated and having opinions and attitudes that are offensive."
Plus, we thought why not add in a few stereotypes? Cause, you know, rednecks like to hunt, drink, smoke and shoot things. And shop at Walmart.
Using that criteria, it's not hard to scrape the internet, run some scientific data on where rednecks might live in Missouri, and then put out a list.
Because, the data never lies, does it?
So, hold our beers and watch this. After analyzing all 108 cities with a decent amount of people in them, we came up with this list as The Most Redneck Cities in Missouri:
Many of these are in southern Missouri, where you have the true Ozarkers. The type of place where old redneck ladies drive their motorized wheelchairs down the middle of town, towing their grandkids in a wagon. Where people have deer horns on their hoods. Where people wear camo to church.
Read on below to see where your town ranked.
What redneck criteria did we use?
In order to rank the most redneck cities in Missouri, we had to determine what criteria makes a redneck.
We threw a lot of criteria at this one in order to get the best, most complete results possible. Using Yelp and Google Maps, this is the criteria we used:
The dictionary definition categories
Small towns
Least amount of high school graduates
Lives in the south or midwest
And the stereotypical categories
Number of dive bars per city
Number of mobile home parks per capita
Number of tobacco stores per city
Number of guns and ammo stores per city
Walmarts, Golden Corrals, Bass Pro Shops, and Dollar Generals nearby
Note: For the sake of getting reliable numbers, we counted places within a city's border, as well as within a short driving distance.
1. Branson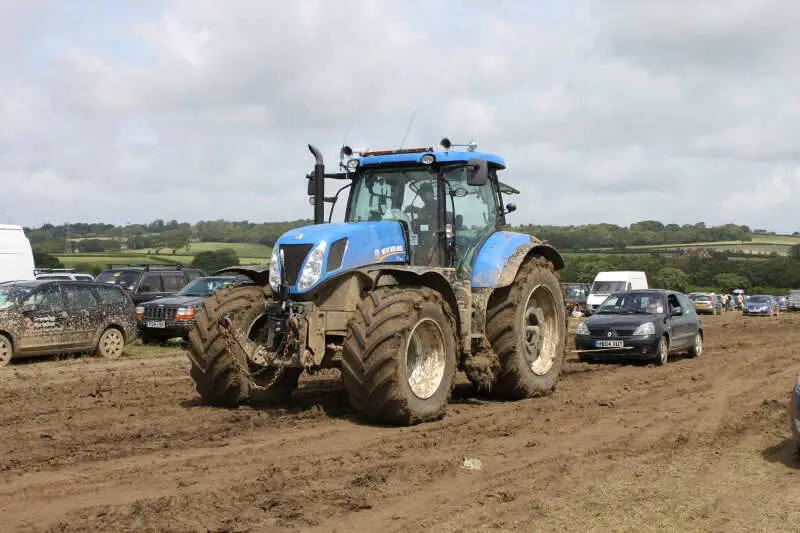 A redneck bar that changes ownership all the time, Branson, MO. Google Maps.
Population: 10,463
Tobacco stores per capita: 1st in Missouri
Fishing/bait shops per capita: 1st in the state
Waffle House rank: 1st
Walmart rank: 2nd
Whoo-whee, Branson! You have the official bragging rights as being named the most redneck city in the entire state of Missouri. You may now brag to your friends and share this endlessly on your Facebook walls.
Lets see why. First off, when you look at the sheer number of rednecky things like smoke shops (to get your chew), bait shops and Walmarts, Branson is just about the tops in the state. In fact, there are 3 Walmarts within a short drive of Branson, and two within its city limits.
A real redneck knows that when one Walmart is out of doe urine, you just take the truck over to the other one.
And when you look at the actual city on a map, it's no wonder so many rednecks live here. You've got so much fishing and hunting in the area, a redneck wouldn't have to buy food in an actual store.
2. Dexter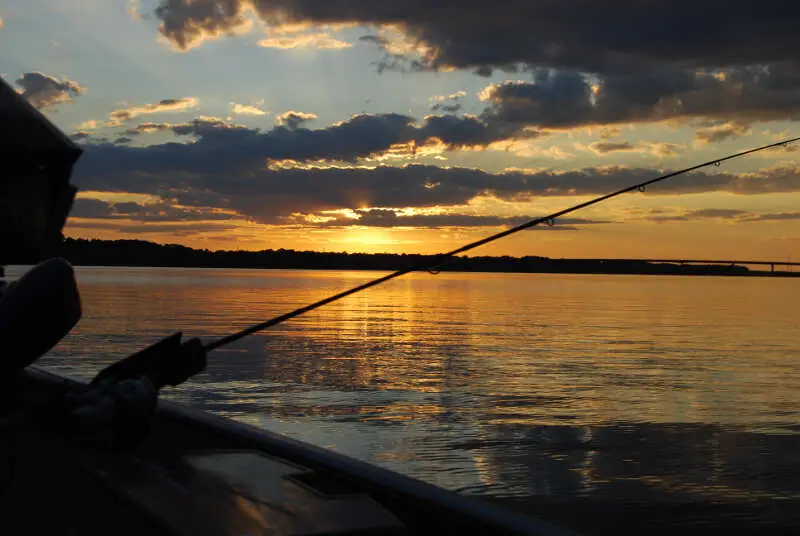 Fiddler's Catfish and Seafood, Dexter, MO. Google Maps
Population: 7,846
High school graduation rate: 70%
Chew factor: 5
Gun stores per capita: 3rd
Down in the southeast corner of the state, along Route 60, is the small redneck enclave of Dexter. Here, they have the 3rd most gun stores per capita in the state, and the number of tobacco stores (what we call the 'chew factor') is just about the highest in Missouri.
When you consider than 3 out of 10 people in Dexter didn't finish high school, and it's 97% white, you know it's pretty necky here.
3. Warrenton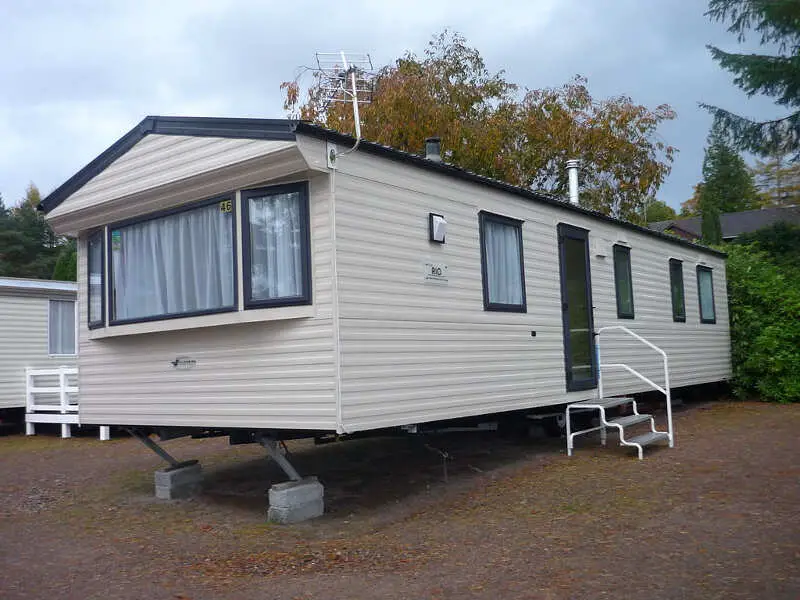 The Hide Out Bar, Warrenton, MO. Google Maps.
Population: 7,850
Gun stores per capita: 9th in MO
Mobile home parks per capita: 13th
Walmart rank: 12th
Warrenton, a short hop in the truck away from St. Louis, is crawling with rednecks. You might call them rednecks with paychecks, since the income levels here are far higher than most other cities on this list.
Not only are there plenty of places to load up on ammo and camo, but there's some trailer parks in the area, and they have a Walmart SuperCenter all to their own.
Nearby are plenty of opportunities to fish, though many of the area ponds and small lakes might technically be on private property. But when did a 'No Fishing' sign ever stop a redneck?
4. Poplar Bluff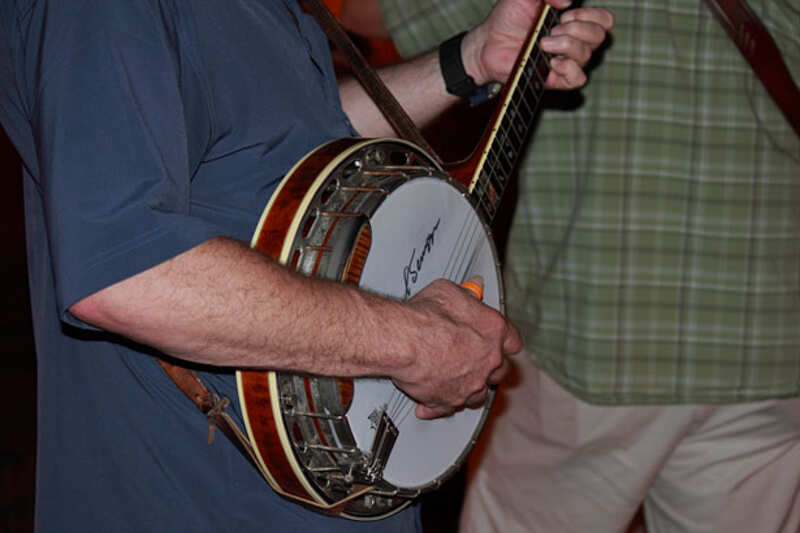 Dennis Outdoors, Poplar Bluff, MO. Google Maps
Population: 17,110
High school graduation rate: 70%
Bars per capita: 11th in the state
Fishing/bait per capita: 7th in Missouri
You might as well call southern Missouri redneck row, since there are many cities in SoMo who are on this list. And you can see why.
Poplar Bluff is just sheer redneck heaven. It's at the conjunction of three major rivers, and is at the base of the Ozarks, where rednecks can get all jacked up and shoot all kinds of game. Deer, turkey, squirrel, rabbit, possum, coon…you name it. It doesn't even have to be in season. Right?
5. Farmington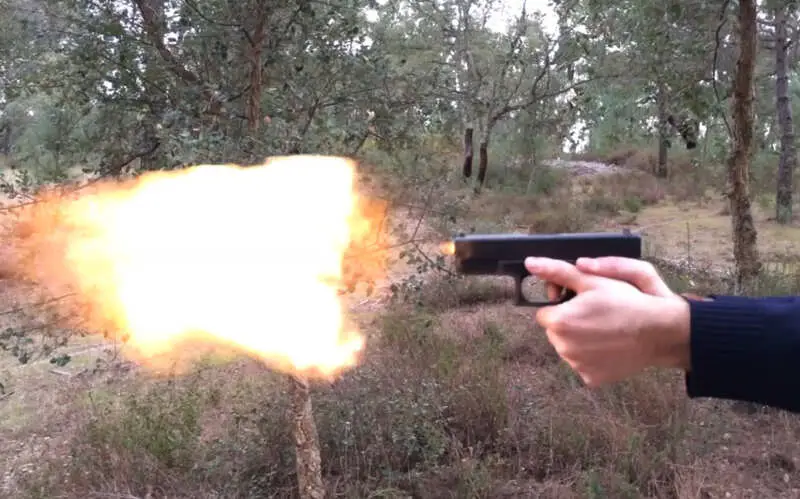 Express Pawn and Fun, Farmington, MO. Google Maps
Population: 16,522
High school graduation rate: 71%
Bars per capita: 11th
Ammo per capita: 9th
South of St. Louis is the medium sized redneck land of Farmington. It's 92% white, and very blue collar. There are plenty of places in the area where a neck can throw back a case of Busch Lights and then go off into the hills and fire off a box of shells.
Nearby is the Mark Twain National Forest, with plenty of hunting, including coyote, doves, woodcock, fox and owls.
Just kidding, there's no owl hunting going on here. Or is there, Farmington rednecks?
6. Chillicothe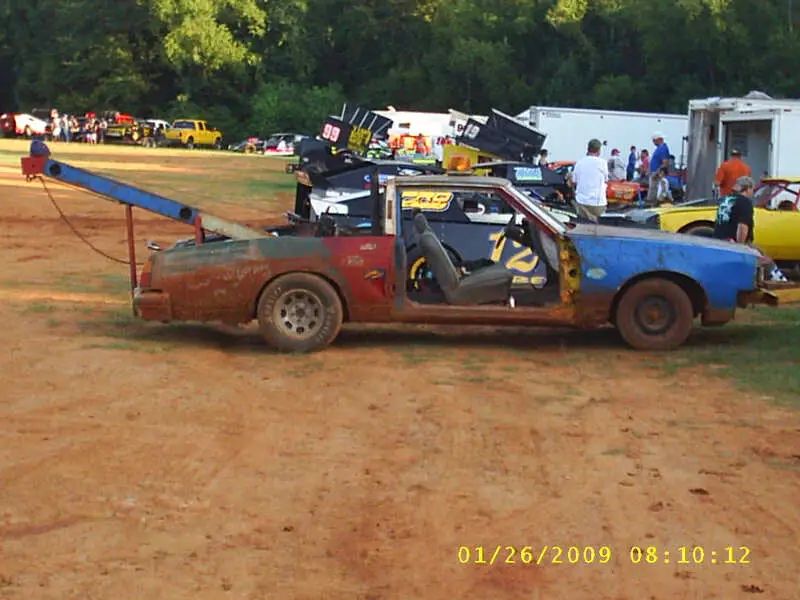 Saales Tavern, Chillicothe, MO. Google Maps.
Population: 8,791
Bars per capita: 4th
Fishing/bait shops per capita: 8th
Guns and ammo per capita: 9th in Missouri
Near the confluence of two major rivers, and smack dab in the middle of some of the best creek fishing in the state is the small town of Chillicothe. Rednecks here have the 4th highest number of bars in the area, and plenty of places in the area to stock up on guns and bait.
Locals can frequent Saales Tavern or the Traphouse to talk about when rut is gonna hit, then jump in the truck and get their Chevys and Fords stuck in the mud.
Who said Missouri is boring?
7. Bonne Terre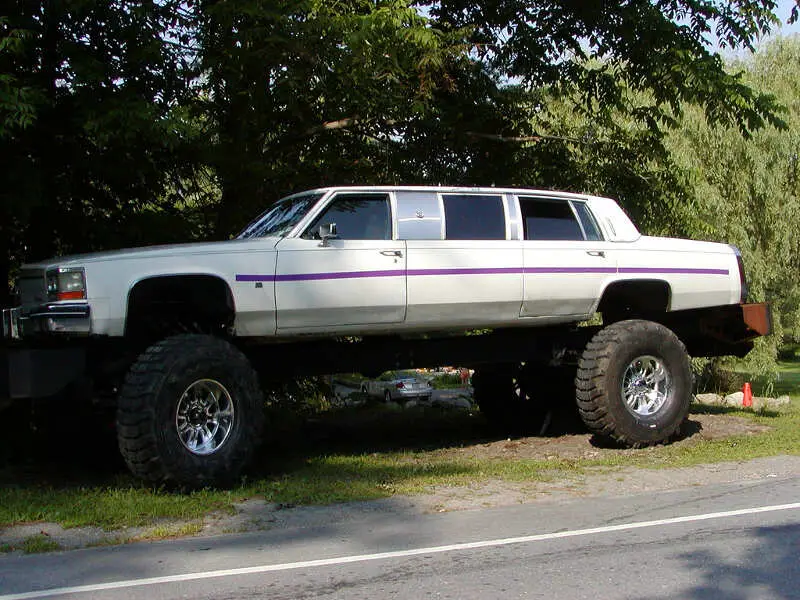 Ozzie's Bait Shop, Bonne Terre, MO. Google Maps.
Population: 7,787
High school graduation rate: 60%
Chew factor: 3
Bars per person: 8th in the state
Gul darn it, Bonne Terre rednecks! 6 out of 10 of you decided it was 'cool' to go to school every day. Had more of you skipped class like the other rednecks in town, think of how much higher you would have ranked on this list.
Think about all of the bow shooting, stuck in the mud, and fish catchin' you missed out on during your youth. It's okay, you can make up for it. Head on down to Walmart and grab a box of shells. You earned it.
8. Lebanon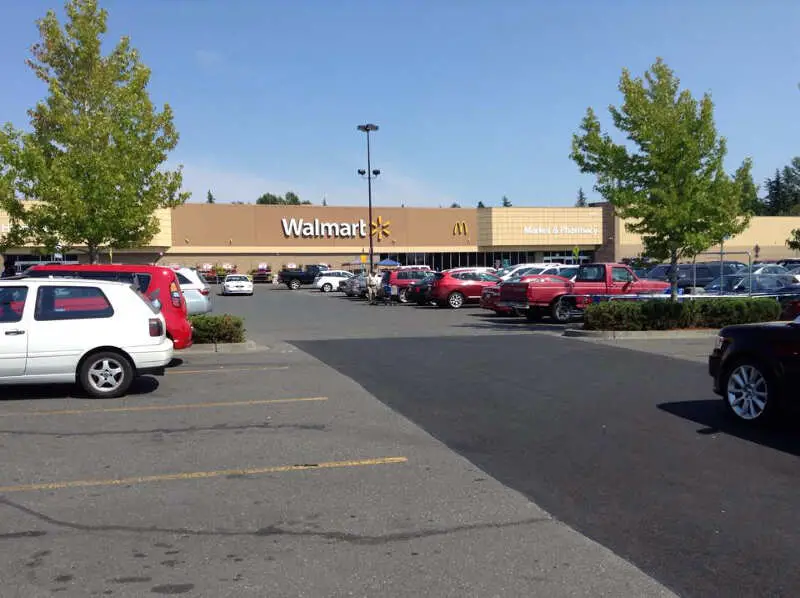 Blind Hog Food and Spirits, Lebanon, MO. Google Maps
Population: 14,454
High school graduation rate 71%
Mobile home parks per capita: 2nd in Missouri
Gun stores: 10th
There are more mobile home and trailer parks in the Lebanon area than pretty much anywhere else in Missouri. Nothing's more redneck than firing up the bug zapper, plowing through a pile of Coors Lights and tossing some horseshoes around all night.
Lebanon also has one of the lowest graduation rates in the state, and its 96% white.
Lebanon is on I-44 north of Springfield. Head there and prosper, young rednecks!
9. Hannibal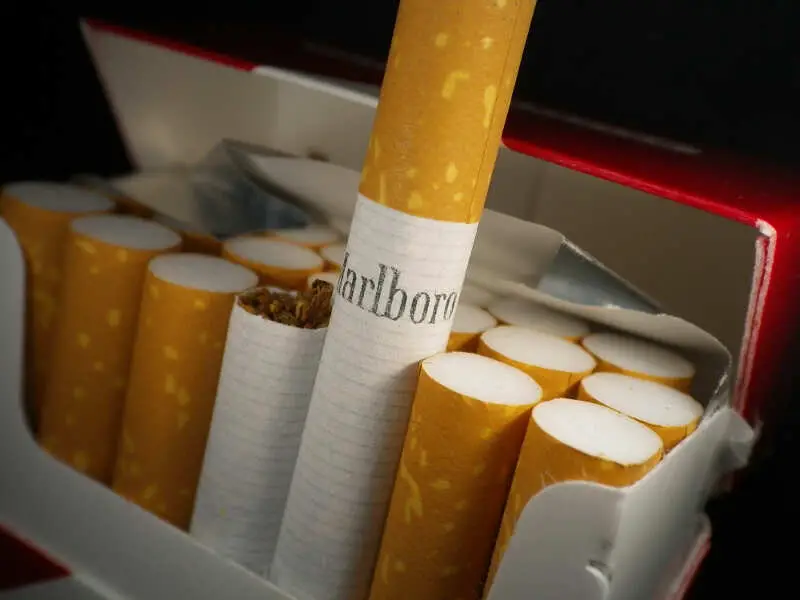 Downtown Hannibal. Google Maps
Population: 17,835
High school graduation rate: 75%
Fishing rank: 4th
Chew factor: 5
Hannibal is the boyhood home of Mark Twain, perhaps the most popular writer of redneck fiction in the entire world. You can bet that Huckleberry Finn was based on the experiences of his life growing up in Hannibal.
And, they have a Golden Corral here, so bonus points to you. Cause rednecks know, the best deal in town is the 'all you can eat catfish fritters and spuds.'
Hannibal is along the Mississippi, about 2 hours north of St. Louis.
10. West Plains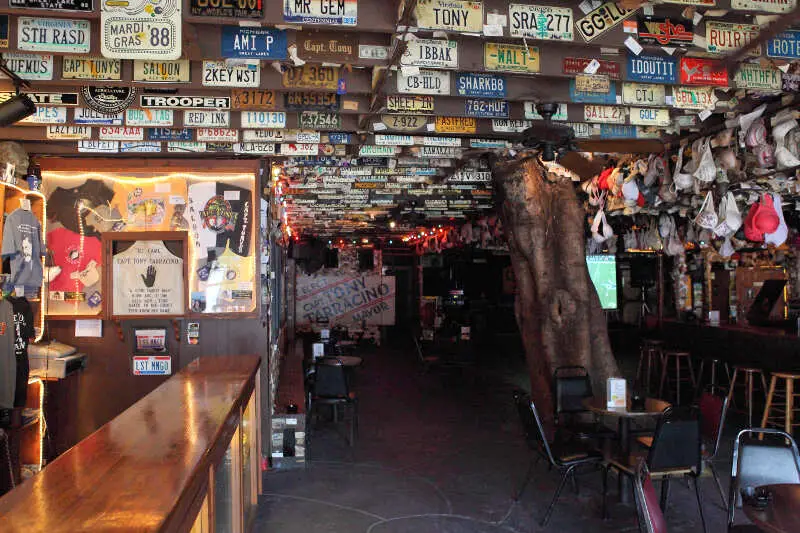 Washington Avenue Pawn and Guns, West Plains, MO. Google Maps
Population: 12,020
Mobile home parks in area: 4th in Missouri
Bars per capita: 9th in MO
Gun stores per capita: 8th
Way down near the Arkansas state line is the medium sized town of West Plains, where it's 95% white, the income levels are right in the redneck range, and there are plenty of mobile home parks, bars and places to get guns.
This is redneck wonderland. God Bless America.
There You Have It
According to the official dictionary definition of a redneck, and based on stereotypes that the internet says are true, using science to determine the most redneck cities in a state can't be too far off. If you're analyzing smaller cities in Missouri with blue collar workers, where people have lots of options for drinking, smoking, hunting and Walmarting, this is an accurate list.
If you're curious enough, here are the least redneck places in Missouri
Glendale (Pop. 5,911)
Town and Country (Pop. 10,821)
Shrewsbury (Pop. 6,281)
Fort Leonard Wood (Pop. 16,383)
Concord (Pop. 15,284)
We published a story on the worst places to live in Missouri that might be more 'stimulating' reading for your day, if you haven't read it already. Click here to read it.