This article is an opinion based on facts and is meant as infotainment. Don't freak out.
Swipe left for slideshow
Is there anything really wrong with being called a Nebraska redneck? Sure, every state has them. While they might be defined with a different criteria in other states, there's plenty of them all over Cornhusker Land.
In fact, there's a debate online: Is everyone in Nebraska a damn redneck?
Wait. What is a redneck anyways? Well, according to the official bible of literature, the Merriam-Webster Dictionary, a redneck is:
"A white person who lives in a small town or in the country especially in the southern U.S., who typically has a working-class job, and who is seen by others as being uneducated and having opinions and attitudes that are offensive."
Plus, we thought why not add in a few stereotypes? Cause, you know, rednecks like to hunt, fish, drink, smoke and shoot things. And shop at Walmart.
Using that criteria, it's not hard to scrape the internet, run some scientific data on where the most members of the Nebraska redneck family tree most likely live. Most of these places probably won't surprise you.
Because, the data never lies, does it?
So, hold our beers and watch this. After analyzing all cities with a decent amount of people in them, we came up with this list as The Most Redneck Cities in Nebraska:
Bridgeport
West Point
Ogallala
Read on below to see where your town ranked.
For more Nebraska reading, check out:
What redneck criteria did we use?
In order to rank the most redneck cities in Nebraska, we had to determine what criteria makes a redneck.
We threw a lot of criteria at this one in order to get the best, most complete results possible. Using Yelp and Google Maps, this is the criteria we used:
The dictionary definition categories
Small towns
Least amount of high school graduates
And the stereotypical categories
Number of bars per city
Number of mobile home parks per capita
Number of tobacco stores per city
Number of places to get fishing gear
Number of guns and ammo stores per city
Walmarts, Golden Corrals, Bass Pro Shops, and dollar stores nearby
Note: For the sake of getting reliable numbers, we counted places within a city's border, as well as within a short driving distance.
1. Scottsbluff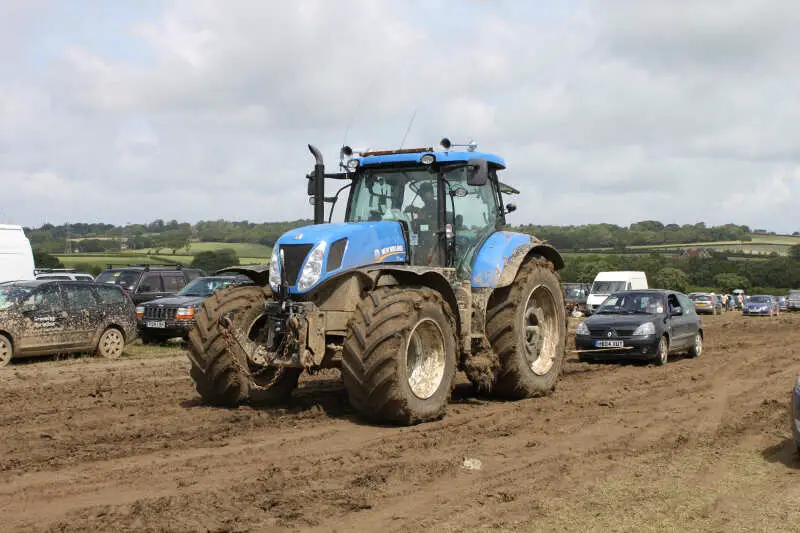 Western Trail Sports Post, Scottsbluff, NE. Google Maps
Population: 14,971
High school graduation rate: 74%
Walmart rank: 7th in Nebraska
Trailer parks per capita: 8th
Whoo-whee, Scottsbluff! You have the official bragging rights as being named the most redneck city in the entire state of Nebraska. You may now brag to your friends and share this endlessly on your Facebook walls.
Let's see why. Whelp, first off, you guys have lots of trailer parks and mobile home parks here. There's nothin' more redneck than a night out with the boys, whoopin' it up around the park, shooting guns into the bug zapper until the sun comes up.
Nearby is the Wildcat Hills State Recreation Area, where a redneck in these parts could get many a shot off on just about anything that moves. You can even shoot Buffalo around here.
Every redneck town has to have a Walmart. You can bet the Walmart in Scottsbluff is packed with necks just about every morning, loading up on ammo and snacks.
When you consider that about 1 in 4 people here never graduated high school, what you've got is a little slice of redneck heaven way up on the panhandle.
2. Bridgeport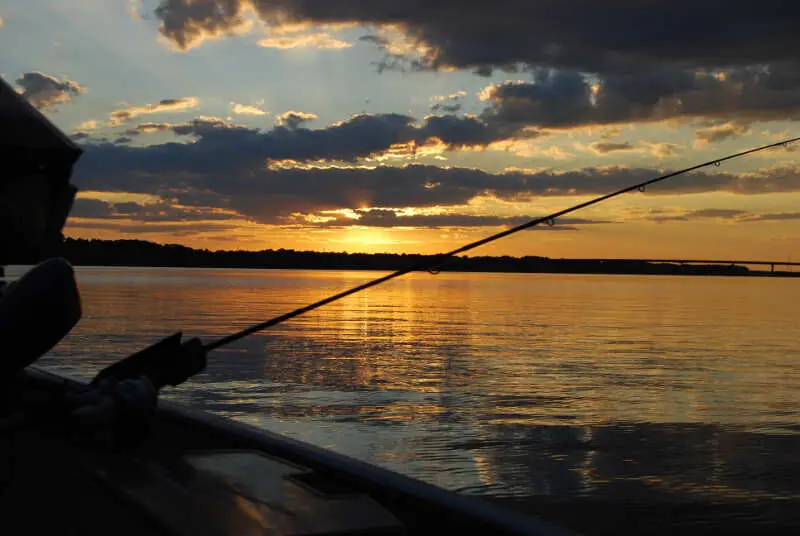 Wildman's Bar and Grill, Bridgeport, NE. Google Maps
Population: 1,818
Bars per capita: 12th in NE
High school graduation rate: 78%
Fishing/bait shops per capita: 2nd
Yes, siree, there's plenty of rednecks in the boonies around the Bridgeport area, that's fer damn sure.
You can bet most of this teeny necky town is out fishin' all the time. They're right on the banks of the North Platte River, and there are several other small ponds and lakes to throw a line into. What does a redneck do with a catfish?
What do you think he does? He sticks his arm down its throat and takes a picture with it.
For a tiny town, having a few bars is plenty. Rednecks here probably sit around all day talking about when rut's gonna hit. Then they fire up their needlessly large trucks and head out of town to shoot beer cans.
3. Papillion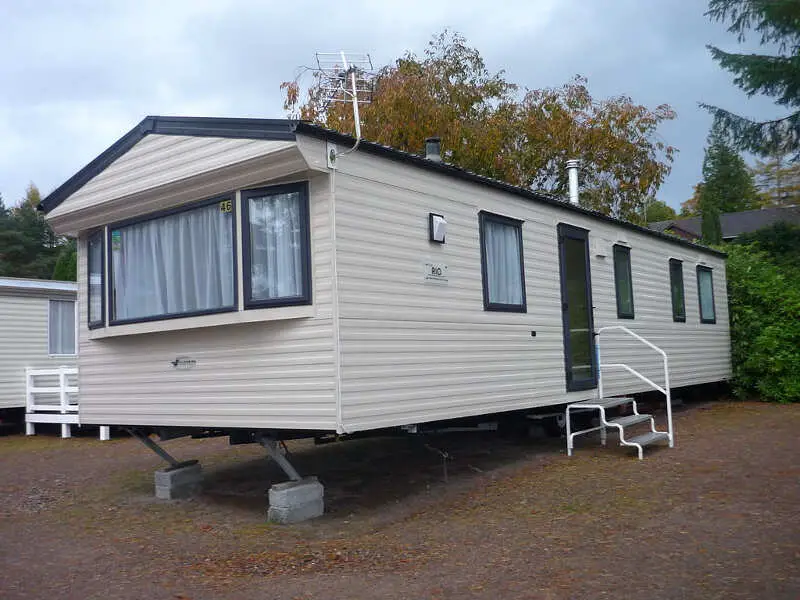 Gunsmithing Specialties, Papillion, NE. Google Maps
Population: 19,618
Chew factor: 11
Trailer parks per capita: 16th in Nebraska
Papillion is simply crawling with rednecks. And since it's the largest city to make this list, they can make a claim that they've got more rednecks here than anywhere else in the state of Nebraska.
These are the rednecks with paychecks. The folks who have regular jobs, and have to wait until after work or for the weekends before they can shoot something or throw back a case of Busch Lights and go off and get stuck in the mud somewhere.
But you can bet yer' chickens they get after it big time in Papillion.
4. Ralston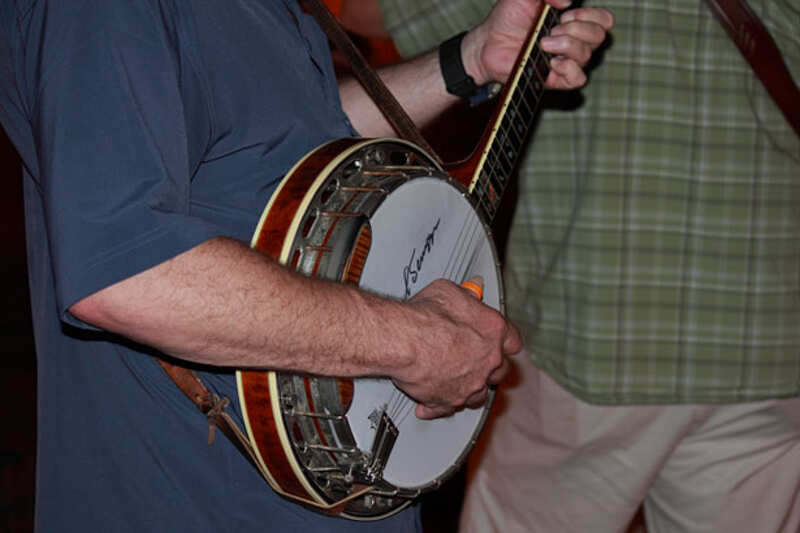 Valley Bar, Ralston, NE. From their Facebook page
Population: 6,330
Chew factor: 6th in Nebraska
Trailer parks per capita: 5th
Dollar stores: 4th
Ralston sure does have them some necks. They don't build dollar stores there there aren't customers. In the Ralston area, there are about 6 dollar stores to choose from. Therefore, there's no excuse for showing up to a good ole' fashioned pig roast empty handed.
Plus, a thrifty redneck knows that when one dollar store is out of rat traps and Christmas lights, you just head on down to the other one.
The number of tobacco stores in the area – what we call the 'chew factor' – is sky high here. Ralston's is a 6.
5. Beatrice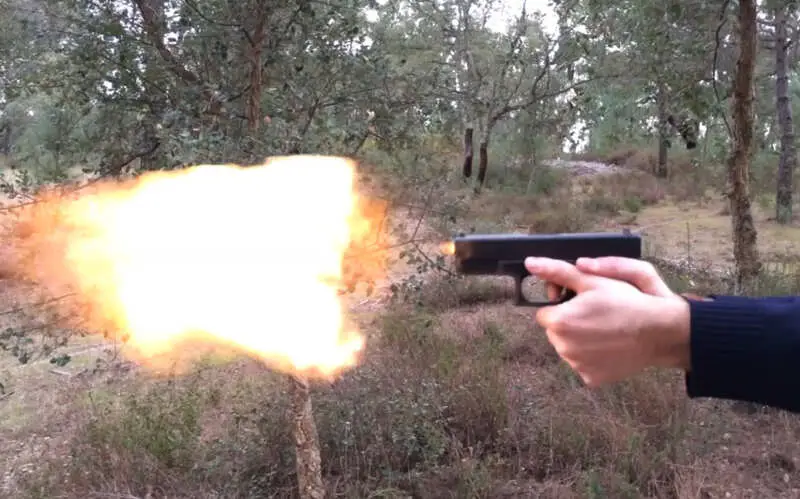 Mobile Home Park, Beatrice, NE. Google Maps
Population: 12,386
Trailer parks per capita: 15th in NE
Chew factor: 7
Beatrice is a fairly large town full of rednecks that just about 3 beers south of Lincoln. They're pretty self sustained in this part of the state. They've got themselves a Walmart, some dollar stores, and plenty of places to drink and get their chew.
And a bonus: Since they're not too far from Lincoln, they can fire up the truck and head into town whenever The Moose's Tooth has a sale on camo.
"Grab the kids and the dogs, honey! We're goin' on a road trip!"
6. West Point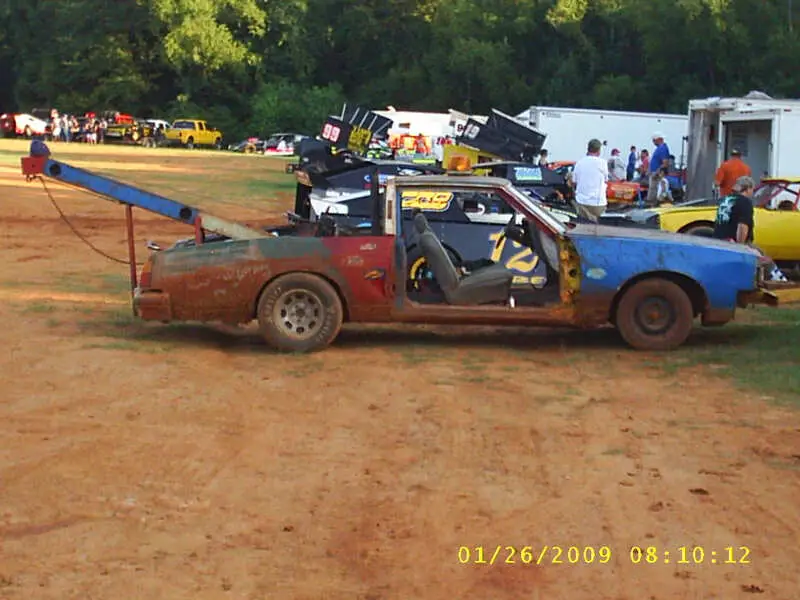 Mayberry's Pub, West Point, NE. Google Maps
Population: 3,356
Trailer parks per capita: 14th
High school graduation rate: 82%
Fishing/bait per capita: 6th in Nebraska
Hot damn, rednecks got it made way out here in West Point!! It's basically redneck paradise along Route 275, about 8 Bud Lights north of Omaha.
With the Elkhorn River right on their doorsteps, a neck could cast in a line from his back porch. Some probably do. And, the squirrels, coons, possums and all sorts of other critters and varmints most likely look right into your front window.
Anything with 4 legs stands no chance up in this neck of the woods. Rednecks are damn good shots, and highly motivated individuals.
If you wanna see 'em, head on up 275 until you reach Route 32. Look for a big pile of beer cans.
And bring duck tape. They're out.
7. Ogallala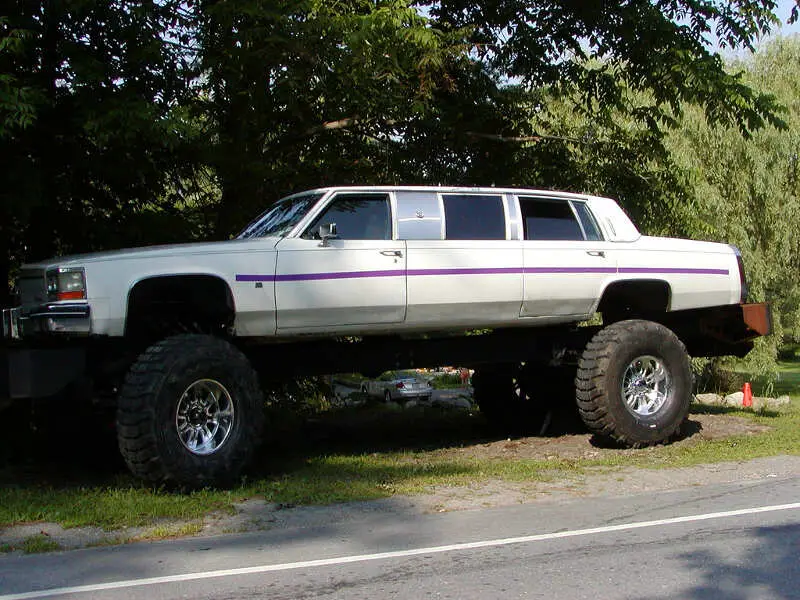 Ogallala, NE. Google Maps
Population: 4,685
Walmart rank: 3rd
Fishing/bait shops per capita: 7th in NE
Chew factor: 8
You ain't runnin' out of chew or bait up here in Ogallala, which is right on Route 80 a coupla' beers west of North Platte. And, they have a Walmart all to their own here. For a redneck, that's like short lines at Disneyland.
Nearby is McConaughy Lake, where a neck could spend an entire weekend pulling out walleye, wiper, perch, white bass and trout till the sun goes down. Just remember to bring plenty of salmon eggs and nightcrawlers.
Plus, it's 95% white here.
8. Nebraska City
.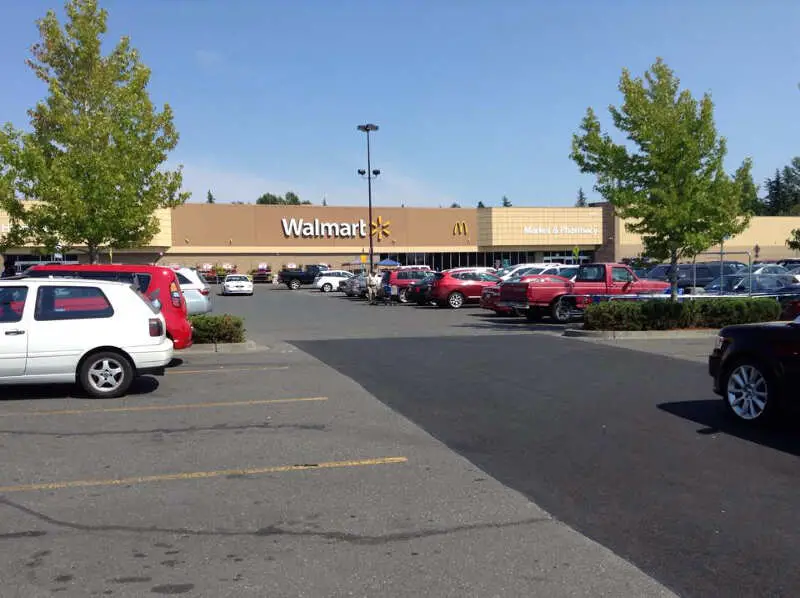 AppleJack Festival, Nebraska City, ME. Flickr user Mawhamba.
Population: 7,287
High school graduation rate: 83%
Trailer parks and mobile homes: 9th in NE
Chew factor: 10
If you've ever attended Nebraska City's annual AppleJack Festival, you might have thought you took a turn and wound up in redneck heaven. This thing is just a magnet for every single redneck on the eastern side of the state.
This is a weekend of needlessly large and loud pickups, babies in camo diapers and lots of bare feet.
And on a regular weekend, when the rednecks go back to their redneck ways off in the boonies, this place is still really necky. There are simply too many rednecky things to do here.
9. Schuyler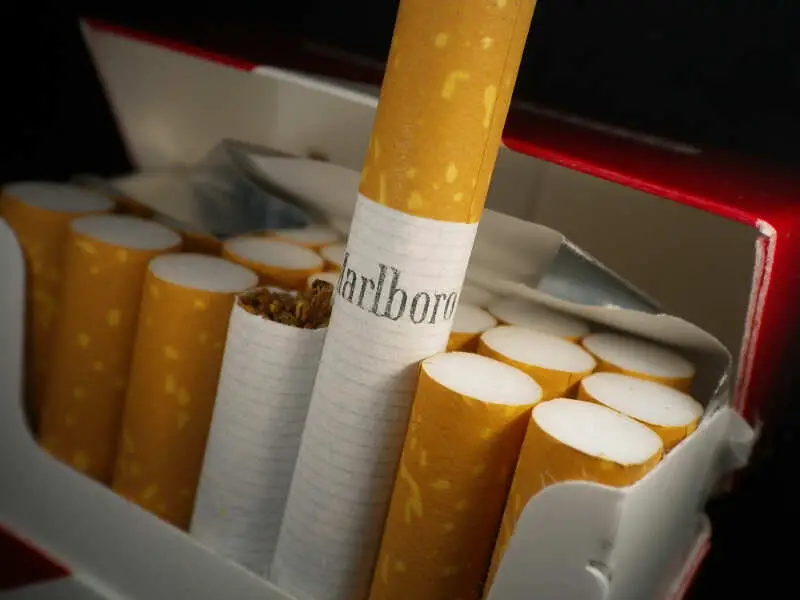 Tiny's Bar, Schuyler, NE. Google Maps
Population: 6,141
High school graduation rate: 48%
Gun stores per capita: 11th in NE
Wow, Schuyler folks. Only half of you thought it was important to go to school as a redneck teen. Just imagine if even more of you had ditched class. You guys might have won this whole thing!
We're a little envious of you. You had your priorities straight as a kid. Riding horses, playing shoes, blowing stuff up…instead of sitting in math class like your peers in other Nebraska towns, you were having some good ole' fashioned redneck fun.
God Bless America.
10. Chadron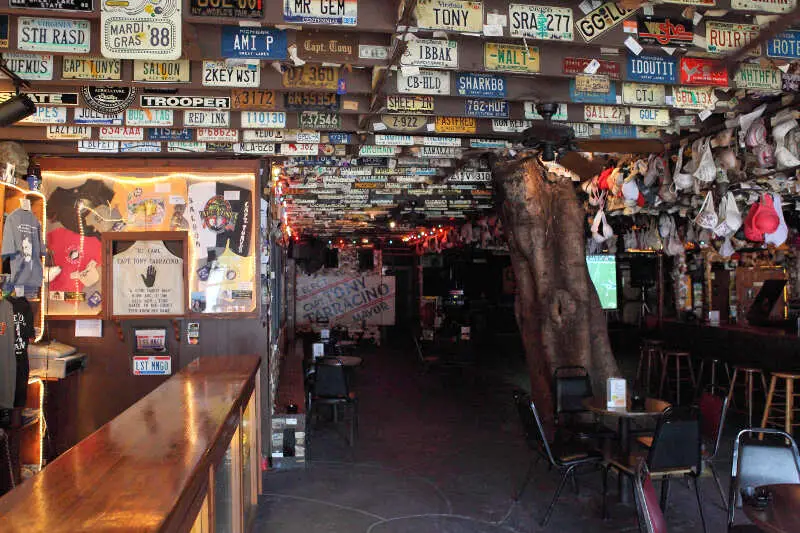 Wild's Bar and Grill, Chadron, NE. Google Maps
Population: 5,846
Walmart rank: 5th in NE
Chew factor: 11
Gun stores per capita: 6th in NE
Sure, they might not have the best education in the area, but the necks down in Chadron sure do know how to use a gun. And in Nebraska, that's a lot more important than knowing all that literature and history stuff.
Let's face it. If you were in trouble, or causing trouble in Chadron, you'd have some rednecks right there to deal with the situation. You'd better best hope that when you come through these parts, you act respectful or you're gonna have some britches full of lead.
There You Have It
According to the official dictionary definition of a redneck, and based on stereotypes that the internet says are true, using science to determine the most redneck cities in a state can't be too far off. If you're analyzing smaller cities in Nebraska with blue collar workers, where people have lots of options for drinking, fishing, hunting and Walmarting, this is an accurate list.
We also wrote a story on the worst places to live in Nebraska if you didn't happen to see it. Click here to read it.