This article is an opinion based on facts and is meant as infotainment. Don't freak out.
Swipe left for slideshow
Is there anything really wrong with being called a North Dakota redneck? Sure, every state has them. While they might be defined with a different criteria in other states, there's plenty of them all over the upper midwest.
In fact, we're willing to bet that just about everyone in the Dakotas has some shade of neck in them.
Wait. What is a redneck anyways? Well, according to the official bible of literature, the Merriam-Webster Dictionary, a redneck is:
"A white person who lives in a small town or in the country especially in the southern U.S., who typically has a working-class job, and who is seen by others as being uneducated and having opinions and attitudes that are offensive."
Plus, we thought why not add in a few stereotypes? Cause, you know, rednecks like to hunt, fish, drink, smoke and shoot things. And shop at Walmart.
Using that criteria, it's not hard to scrape the internet, run some scientific data on where the most members of the North Dakota redneck family tree most likely live. Most of these places probably won't surprise you.
Because, the data never lies, does it?
So, hold our beers and watch this. After analyzing all cities with a decent amount of people in them, we came up with this list as The Most Redneck Cities in North Dakota:
Watford City
Linton
Beulah
Harvey
Grafton
Velva
Read on below to see where your town ranked.
For more North Dakota reading, check out:
What redneck criteria did we use?
In order to rank the most redneck cities in North Dakota, we had to determine what criteria makes a redneck.
We threw a lot of criteria at this one in order to get the best, most complete results possible. Using Yelp and Google Maps, this is the criteria we used:
The dictionary definition categories
Small towns
Least amount of high school graduates
And the stereotypical categories
Number of bars per city
Number of mobile home parks per capita
Number of tobacco stores per city
Number of places to get fishing gear
Number of guns and ammo stores per city
Walmarts, Bass Pro Shops, and dollar stores nearby
Note: For the sake of getting reliable numbers, we counted places within a city's border, as well as within a short driving distance. And, we limited our criteria to cities with small populations.
1. Watford City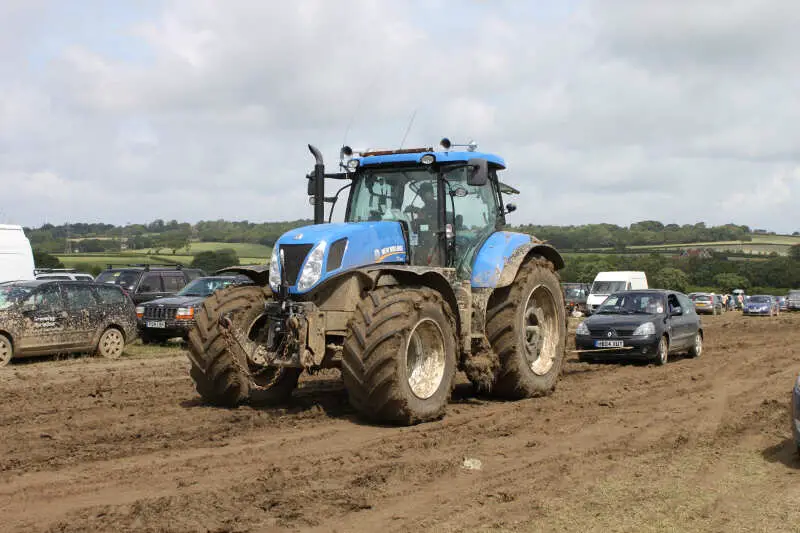 Watford City, ND
Population: 2,088
Bars per capita: 1st in ND
Chew factor: 1st
After analyzing all of the data, we can definitely confirm that Watford City not only is a great place for rednecks to call home, but must be home to lots of them.
Let's see why. Rednecks need two things most: A bar to throw back some cold ones with the boys, and chew. Here in Watford City, there are lots of both, per person.
Actually, a redneck needs a good woman, shotgun and duck tape, but we can't measure those.
Watford City scored high in every other category, really. It's located just outside of Williston (more on them in a hot minute).
2. Devils Lake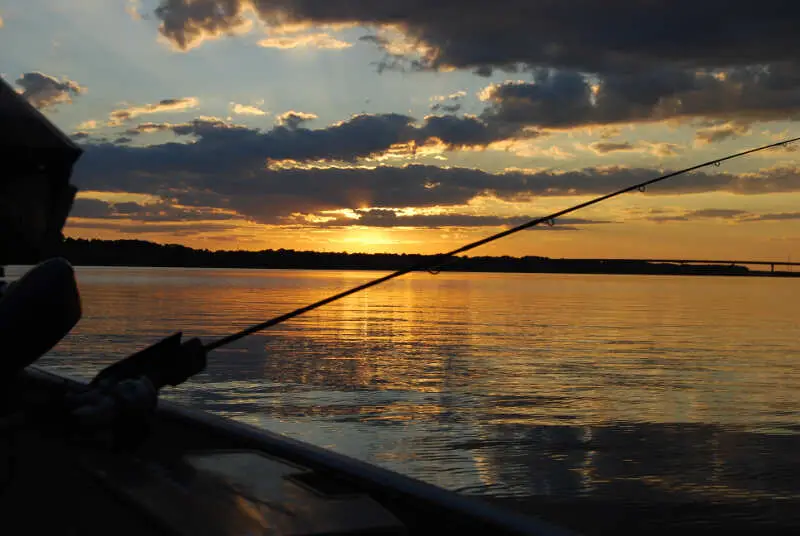 Nellie's Bar & Lounge, Devils Lake, ND
Population: 7,129
High school graduation rate: 77%
Dollar store rank: 5th
Fishing rank:1st
Yes, siree, there's plenty of rednecks in the boonies around the Devils Lake area, that's for damn sure. Devils Lake is literally surrounded by water. A redneck here could catch supper all summer long, and then keep the frying pan hot all winter long, too, if he wanted.
Plus, they have their own Walmart here. For a redneck, that's like short lines at Disneyland.
3. Williston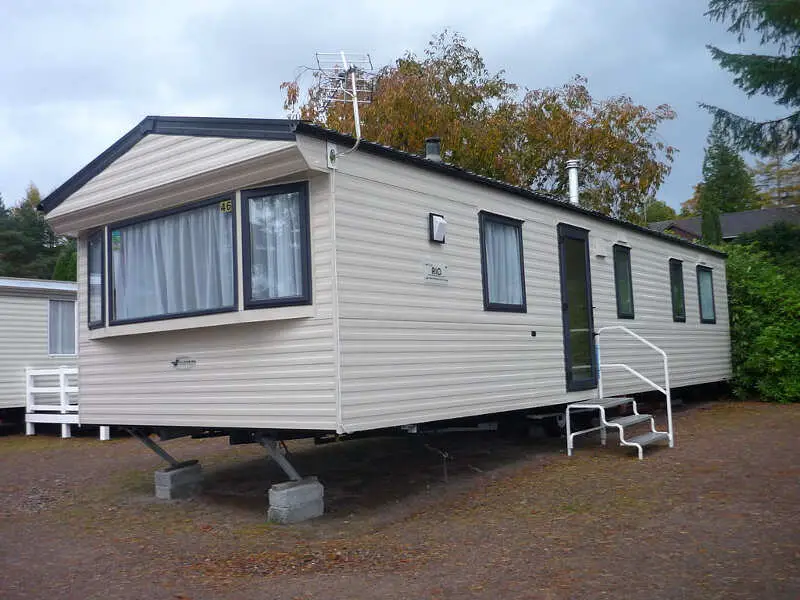 Williston, ND
Population: 15,553
Bars per capita: 5th
Trailer parks per capita: 1st
Bait shops per capita: 12th
There's more trailer/RV and mobile home parks in the Williston area than anywhere else in North Dakota. You can imagine how many necks out here sit up all night with a case of Busch Lights, firing off rounds into the bug zapper.
If they run out of ammo – no biggie. They can probably ride their mowers down to Walmart and get some fresh shells, chips and pop.
They also have two Sportsman's Warehouses and a place called Scenic Sports & Liquor. Sounds necky to us.
4. Linton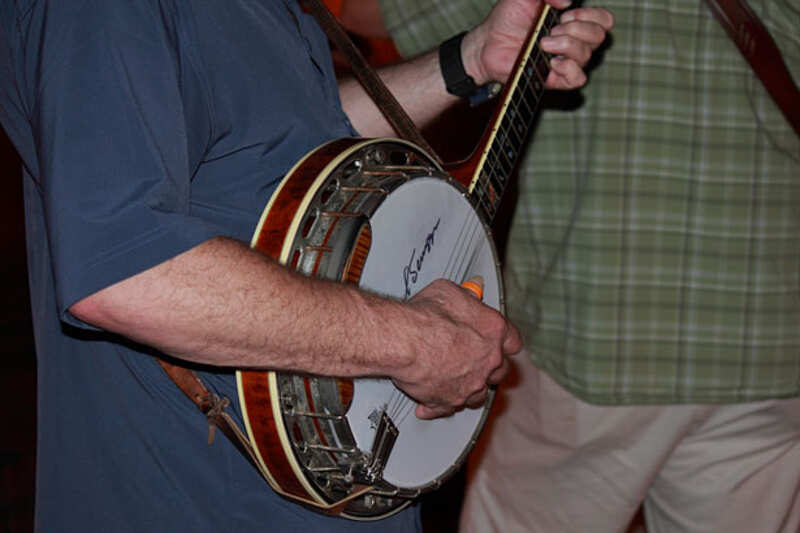 Kimble's Guns & Repair, Linton, ND
Population: 1,035
High school graduation rate: 71%
Gun stores per capita: 1st
Bars per capita: 2nd
Whelp you certainly ain't runnin' out of ammo and bar stools if you live in Linton, that's fer' damn sure. They have the just about the highest concentration of both here.
Teeny ole' Linton is south of Bismarck. If you want to visit them, take Route 83 past Temvik, then roll down the windows and follow the smell of the catfish fryers.
And bring some duck tape. They're out.
5. Jamestown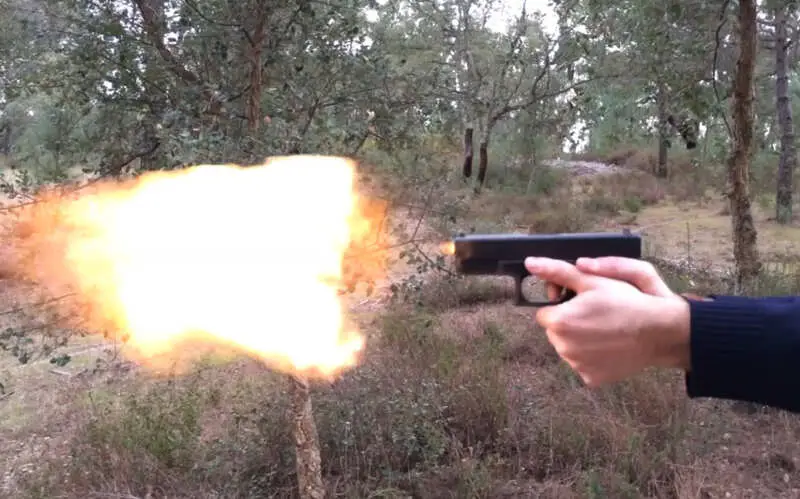 Wonder Bar, Jamestown, ND
Population: 15,333
Gun stores per capita: 8th in ND
Fishing rank: 9th
Jamestown is a real redneck haven when you look at the data. The fishing here is super. The James River flows right through town, and the Jamestown Reservoir is knee deep in black crappie, northern pike and walleye. Plus, there's some great hunting nearby, too.
Rednecks are darn good shots. Deer, coons and coyotes have no chance in these parts. None at all.
6. Beulah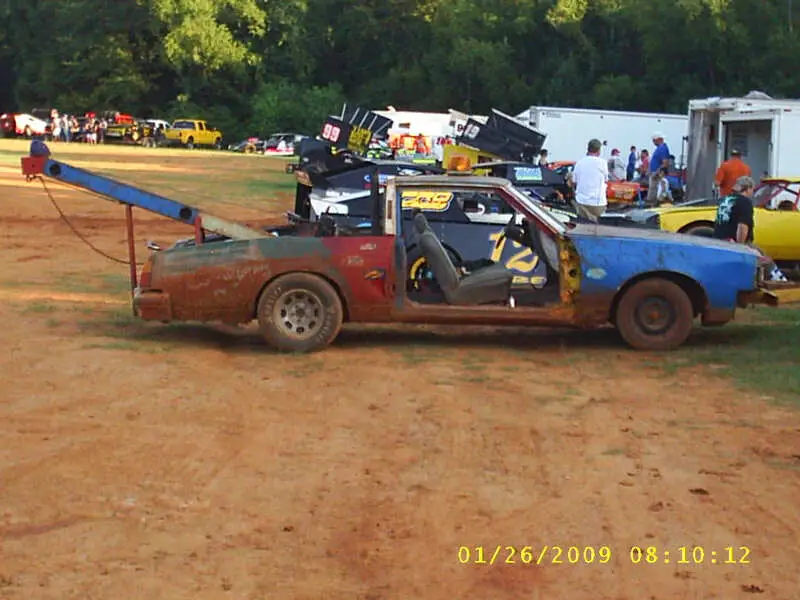 Beulah, ND
Population: 3,115
Fishing/bait shops per capita: 2nd
Guns and ammo per capita: 6th
There aren't very many more isolated places in North Dakota than Beulah, and that's saying a lot. Way out here, necks can get away with just about whatever they want to. Stuff like driving needlessly large trucks in the mud, shooting shotguns at 3 am…you know, the stuff you wish you could do in your neighborhood, too?
Pay 'em a visit some time. You can bet your chickens they'd welcome you with open arms if you showed up with a case of Old Milwaukee and some jerky.
7. Harvey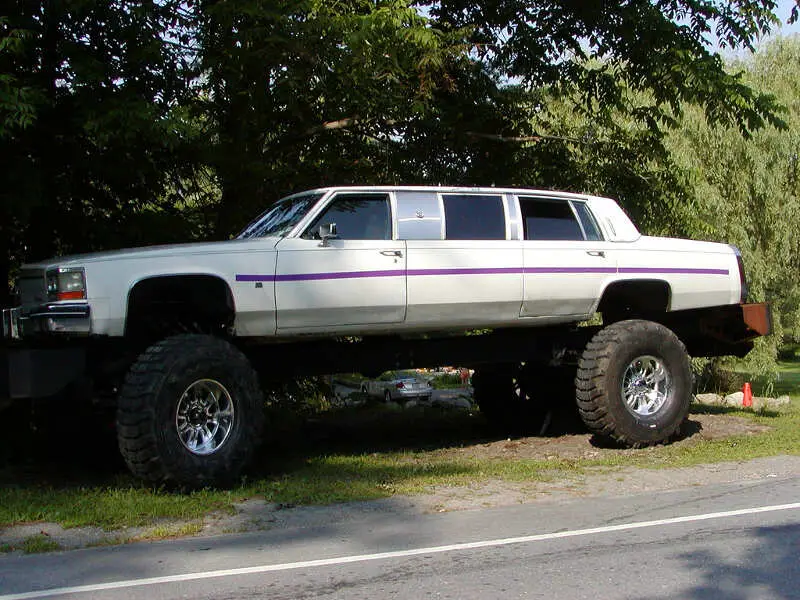 Harvey, ND
Population: 1,862
High school graduation rate: 76%
Chew factor: 10th in ND
Bars per capita: 9th
Harvey has the 10th most tobacco stores in the state, and the 9th most bars, per capita in North Dakota, making it a place where not only rednecks simply must live, but a place where they could thrive.
Plus, 1 in 4 never finished high school. Meaning there's a lot of blue collar folks runnin' round these parts at all hours.
8. Grafton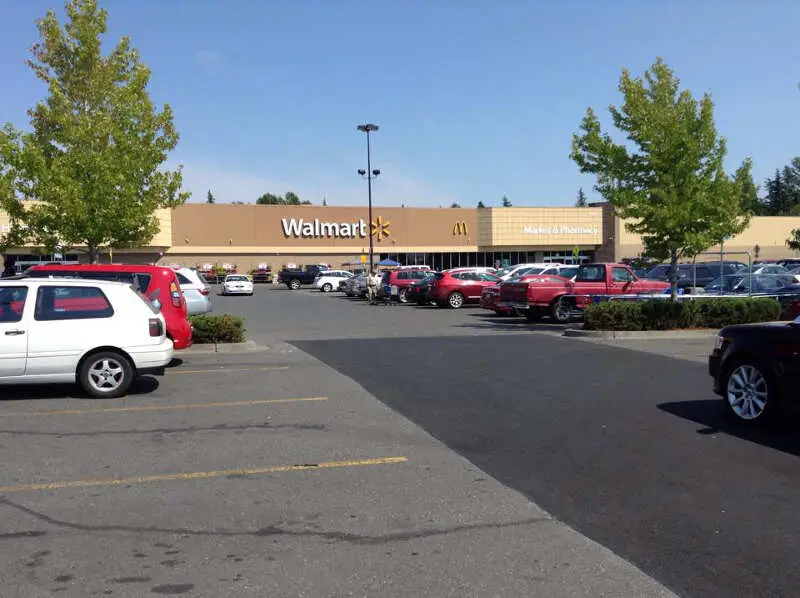 Last Chance Bar & Grill, Grafton, ND
Population: 4,307
High school graduation rate: 71%
Dollar store rank: 11th in ND
Well, it's pretty obvious who was blowing stuff up and fishing all day long while their peers were sitting in math class all day. Grafton necks, that's who. Shoot, had they studied any less, they might have won this whole thing.
That's okay. There's a Dollar Store in town. They're always hiring.
9. Velva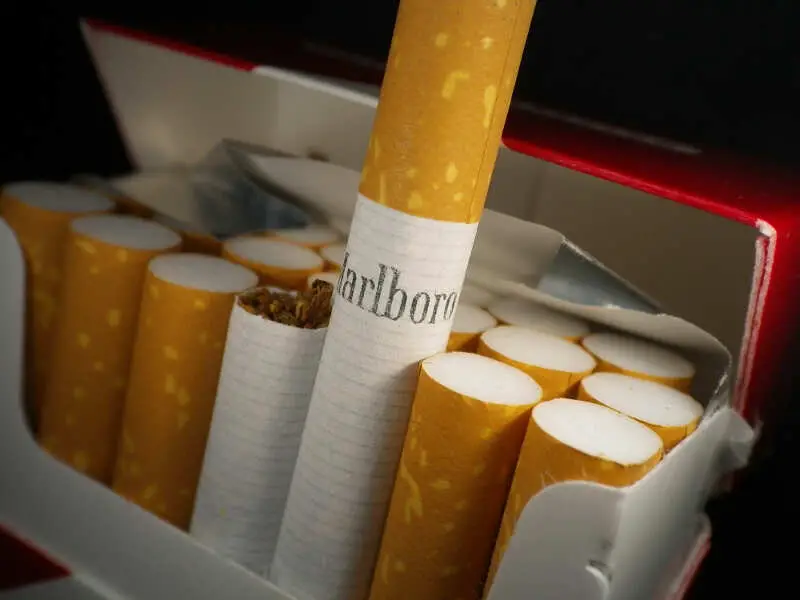 Mint Bar, Velva, ND
Population: 1,091
Trailer park rank: 2nd in ND
Bars per capita: 5th
We thought it was kinda odd when we noticed Velva – a very small place – had so many trailer parks in it. Well, the scraper took into account nearby Minot, which is just LOADED with every park a redneck loves – mobile home, RV and trailer.
So, we let it stand. After all, a tiny town with a bar, an 80% graduation rate and its very own rodeo grounds certainly sounds redneck to us.
They'll just have to drive to the trailer parks.
10. Wahpeton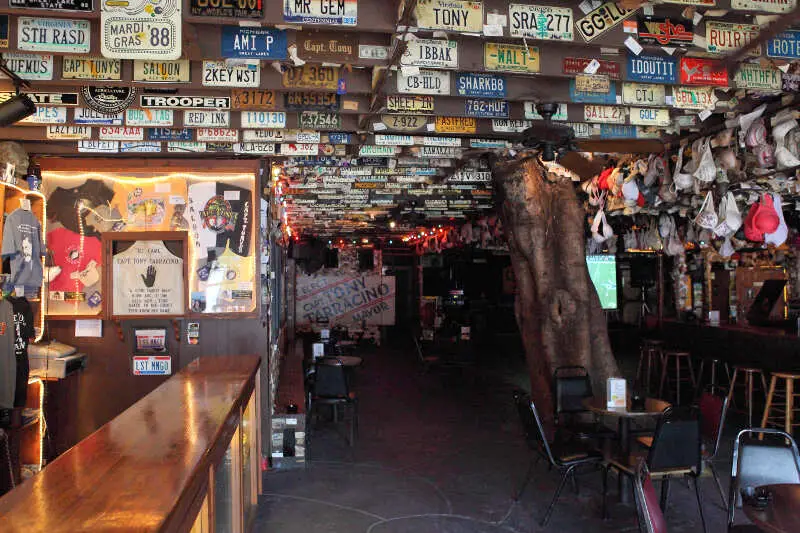 Near Wahpeton, ND
Population: 7,769
Trailer park rank: 6th in ND
Any place that has a bar called the Cowgal's Saloon certainly sounds like a redneck place to us.
Wahpeton, located in/near/by Great Bend, is a true rednecky place. There's trailer parks, fishing, you name it, you've got it.
Take I-29 from Fargo like you're heading to South Dakota, and once you hear the shotgun shells, look for a big pile of beer cans. They'll be glad to see you.
There You Have It
According to the official dictionary definition of a redneck, and based on stereotypes that the internet says are true, using science to determine the most redneck cities in a state can't be too far off.
If you're analyzing smaller cities in North Dakota with blue collar workers, where people have lots of options for drinking, fishing, hunting and Walmarting, this is an accurate list.
We also wrote a story on the worst places to live in North Dakota if you didn't happen to see it. Click here to read it.