This article is an opinion based on facts and is meant as info-tainment. Don't freak out.
Is there anything really wrong with being called an Ohio redneck? Some have said Ohio is even more redneck than Alabama. In some places, it's spectacularly redneck.
Wait. What is a redneck anyways? Well, according to the official bible of literature, the Merriam-Webster Dictionary, a redneck is:
"A white person who lives in a small town or in the country especially in the southern U.S., who typically has a working-class job, and who is seen by others as being uneducated and having opinions and attitudes that are offensive."
Plus, we thought why not add in a few stereotypes? Cause, you know, rednecks like to hunt, fish, drink, smoke and shoot things. And shop at Walmart.
Using that criteria, it's not hard to scrape the internet, run some scientific data on where the most members of the Ohio redneck family tree most likely live.
Because, the data never lies, does it?
So, hold our beers and watch this. After analyzing all cities with a decent amount of people in them, we came up with this list as The Most Redneck Cities in Ohio:
Many of these are the types of places where people have deer horns on their hoods and where people wear camo to church.
Read on below to see where your town ranked.
For more Ohio reading, check out:
What redneck criteria did we use?
In order to rank the most redneck cities in Ohio, we had to determine what criteria makes a redneck.
We threw a lot of criteria at this one in order to get the best, most complete results possible. Using Yelp and Google Maps, this is the criteria we used:
The dictionary definition categories
Small towns
Least amount of high school graduates
Lives in the south or midwest
And the stereotypical categories
Number of dive bars per city
Number of mobile home parks per capita
Number of tobacco stores per city
Number of places to get fishing gear
Number of guns and ammo stores per city
Walmarts, Golden Corrals, Bass Pro Shops, and Dollar Generals nearby
Note: For the sake of getting reliable numbers, we counted places within a city's border, as well as within a short driving distance.
1. Franklin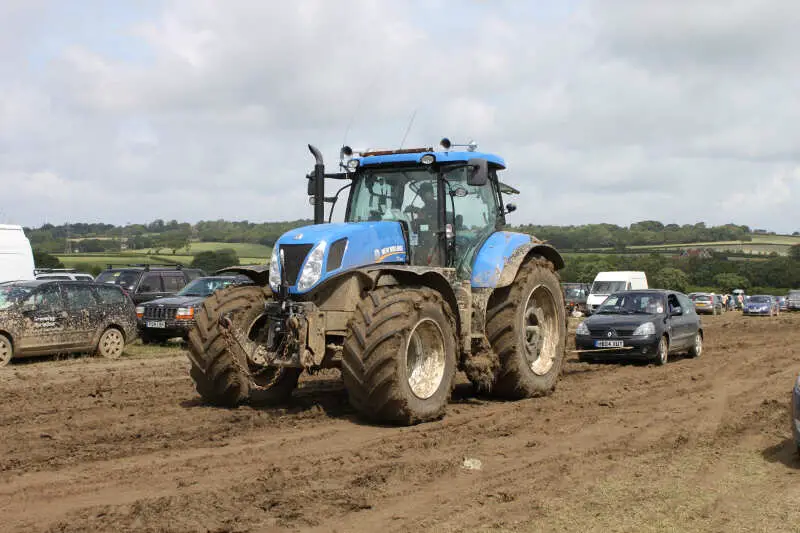 Mama Jo's Catfish Alley, Franklin, OH. Google Maps
Population: 11,857
High school graduation rate: 75%
Gun stores per capita: 7th in Ohio
Mobile home parks per capita: 6th in the state
Whoo-whee, Franklin! You have the official bragging rights as being named the most redneck city in the entire state of Ohio. You may now brag to your friends and share this endlessly on your Facebook walls.
Franklin is halfway between Dayton and Cincinnati along I-75. Here, you have a high number of gun stores and mobile home parks. Rednecks love these things, and you can imagine that the gun stores and trailer parks are here for a reason.
Plus, it's 98% white, and only 3 out of 4 people here graduated high school.
Sounds like redneck central.
2. Logan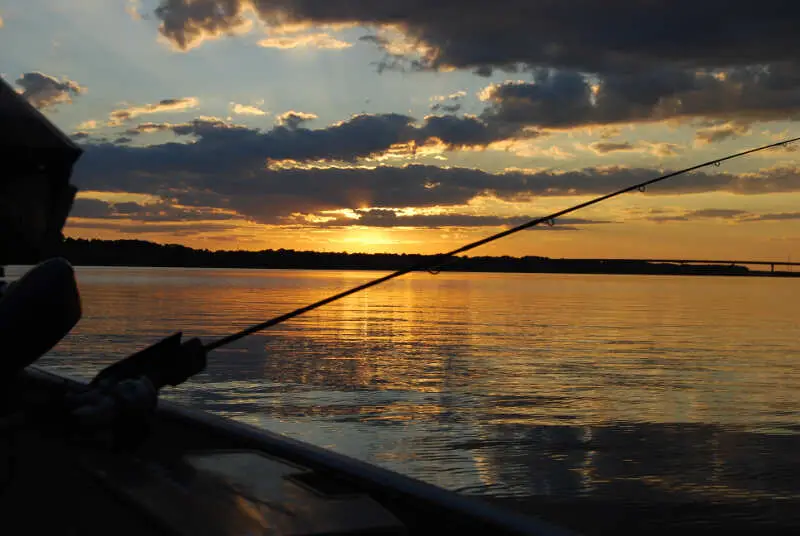 Crystal Bar, Logan, OH. Google Maps
Population: 7,306
Gun stores per capita: 7th in Ohio
Walmart rank: 10th
Mobile home parks: 1st in Ohio
Not only do the numbers indicate there are rednecks all over the place in Logan, but the location makes sense, too. There are more mobile home/trailer parks per capita in the state here in Logan. Nothing's more redneck than firing off a few rounds at the bug zapper at 1 am from the trailer park porch.
Plus, Logan is way down on Route 33 near the base of the Wayne National Forest. You can bet there's lot of big bucks to be brought down every fall. And turkey, coons, possums. You name it.
3. Marietta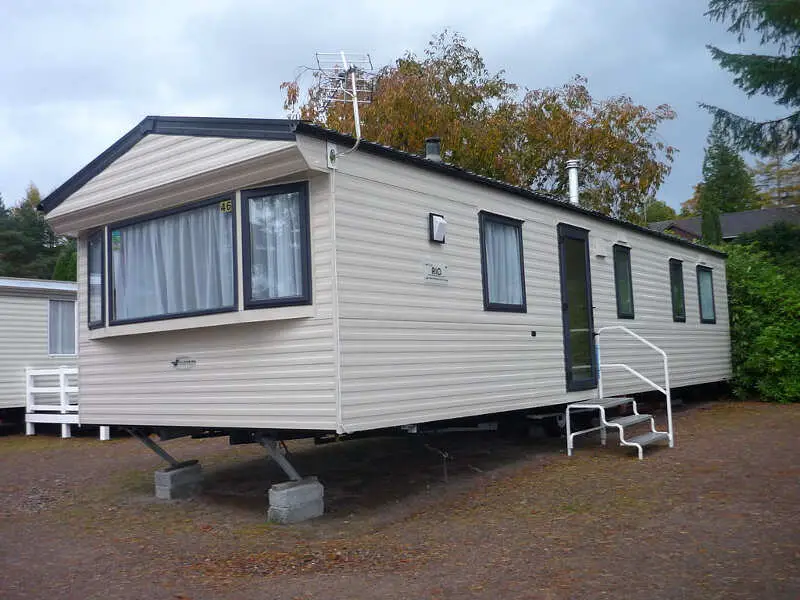 Constitution Bait and Tackle, Marietta, OH. Google Maps.
Population: 14,102
Gun stores per capita: 4th in Ohio
Fishing/bait shops per capita: 3rd in Ohio
Tobacco stores per capita: 3rd
Well, you ain't runnin out of ammo, bait or chew out here in Marietta, for sure. They have almost more gun stores, bait shops and tobacco stores in the state, per capita here.
We refer to the number of tobacco stores as the 'chew factor.' In Marietta, the chew factor is a 3.
It's 95% white in Marietta, which is located right on the West Virginia border. There are also several places to fish and hunt in the area. No wonder why so many rednecks live here.
4. Kenton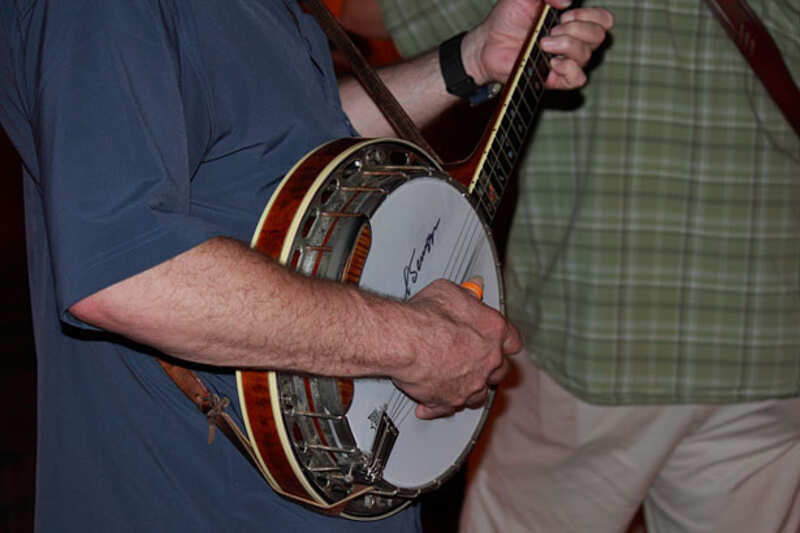 The Bar, Kenton, OH. Google Maps
Population: 8,205
High school graduation rate: 77%
Guns and ammo per capita: 12th in Ohio
Bars per capita:11th in the state
Kenton is 97% white, and is just about as far away from anyone else in the entire state. Located more than an hour north of Columbus, the rednecks out here have free reign to do just about anything they want without drawing much attention.
You can imagine the rednecks of Kenton are probably out mudding and blowing things up just about every night. There's most likely lots of deer and turkey in the area as well.
Deer have no chance up here. None at all.
5. Celina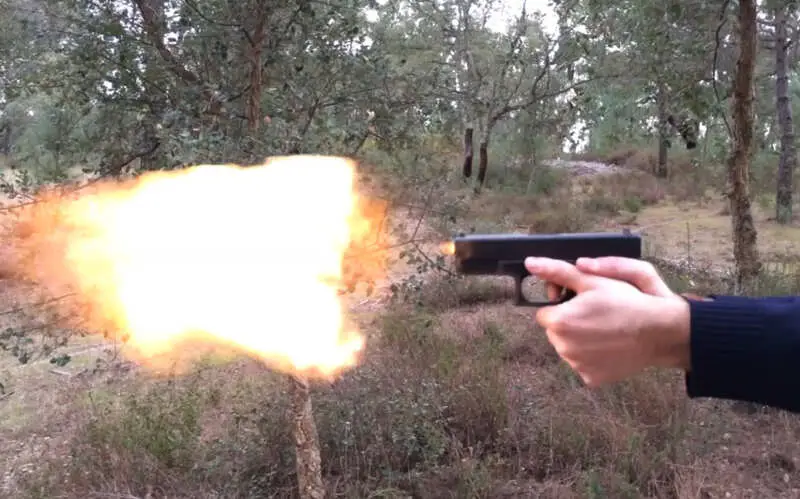 Bayview Pub, Celina, OH. From their Facebook page
Population: 10,393
Walmart rank: 9th in the state
Mobile home parks: 9h in Ohio
Chew factor: 8
Celina has the 9th most mobile home and trailer parks in Ohio, and its chew factor is a 9. They don't build mobile home parks unless there are tenants to fill them.
Way out near the Indiana state line, Celina has great hunting and fishing spots. And it's also home to the annual Governors Cup Regatta, which is a hydroplane race on Lake St. Mary's.
You can imagine the rednecks line the banks every August to watch this event from their Ford and Chevy tailgates. There's probably a shortage of Natty Light every week Celina hosts this event.
6. Cambridge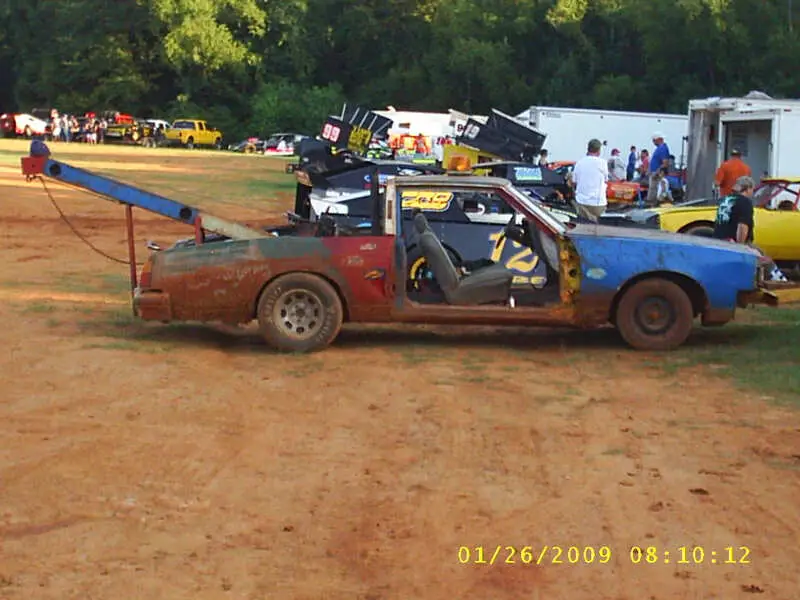 Creekside Tavern, Cambridge, OH. Google Maps
Population: 10,669
High school graduation rate: 78%
Dollar store rank: 2nd in Ohio
Walmart rank: 5th in the state
Cambridge is about three beers east of Columbus. It's pure redneckdom out here when you look at the stats. And, it's not too far away from Belmont County, which hosts the annual Ohio Redneck Run every year.
There are almost as many dollar stores per capita in Cambridge than anywhere else in the state. Plus, of course, they have a Walmart. Every redneck town has to have one of those.
Therefore, there's no excuse for a redneck to show up to a barbecue in Cambridge without a nice outfit, paper plates and two cases of Busch Light. There are just too many redneck shopping options in the area.
God Bless America.
7. Salem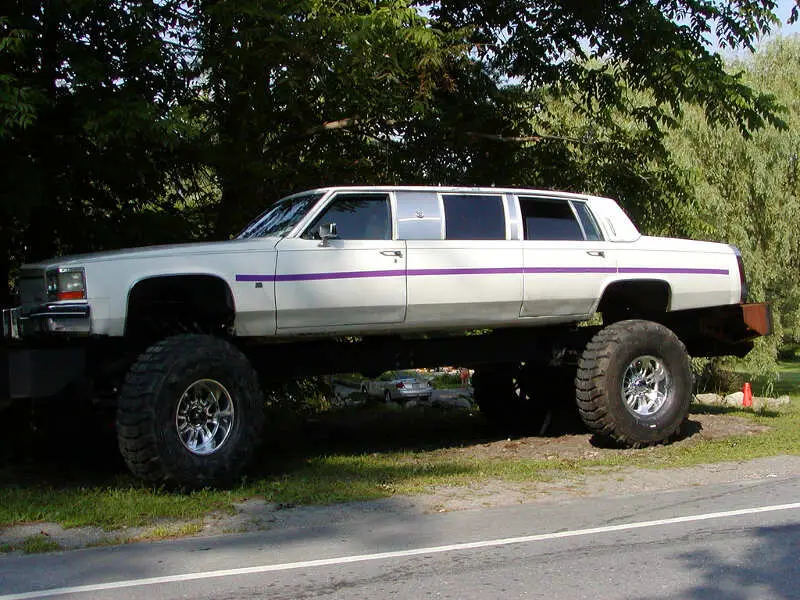 The Side Door and Salem Club Bars, Salem, OH. Google Maps
Population: 12,231
High school graduation rate: 79%
Chew factor: 10th
Bars per person: 11th in the state
Just south of Youngstown is the very rednecky town of Salem, Ohio. While there aren't any large bodies of water to throw a pole in around the area, there are still plenty of places to fish. When did a 'No Fishing' sign ever stop a redneck?
Salem also has a large percentage of bars per capita in Ohio.
Oh, did we mention it's 99% white here?
8. Xenia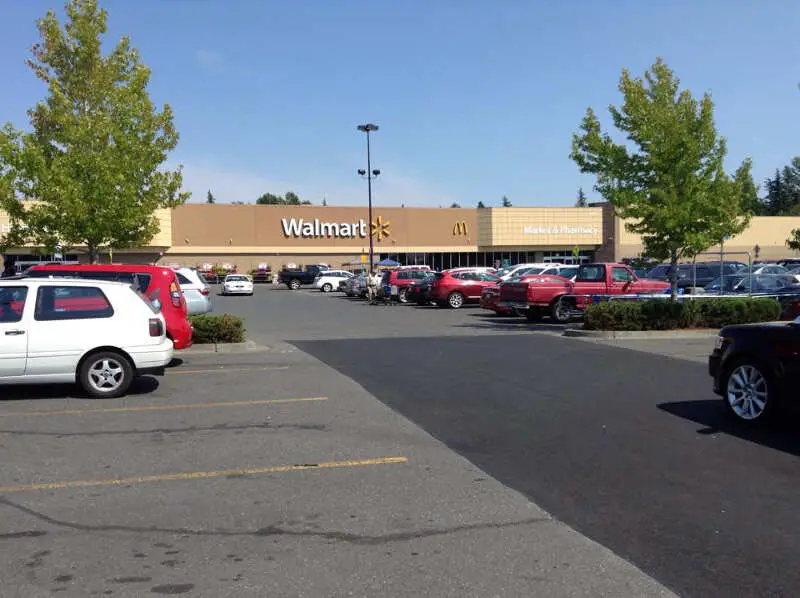 Stan's Bar, Xenia, OH. Google Maps
Population: 25,128
Fishing/bait shops per capita: 7th in Ohio
Bars per capita: 4th in the state
Dollar Store rank: 5th
Xenia, Ohio is a little slice of redneck heaven. And if the numbers don't convince you, the internet seems to agree with us.
They based a redneck movie in Xenia, called "Gummo." There's a place called Redneck Recycling here. And several online commenters have noted that there is a high number of redneckery going on in this fine city.
9. Girard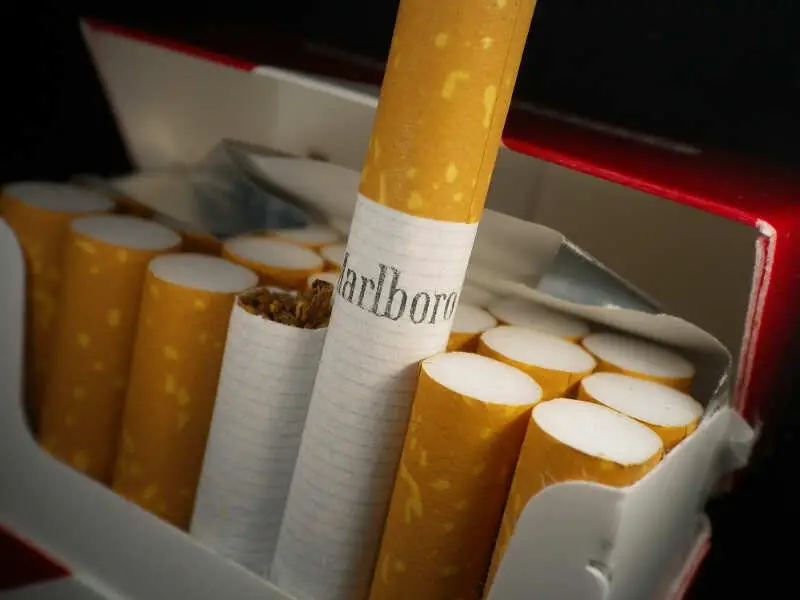 The Master's Bar and Grill, Girard, OH. Google Maps
Population: 9,940
Mobile home parks per capita: 7th in Ohio
Chew factor: 7th
Gun stores per capita: 18th in the state
Girard is another redneck town just on the outskirts of Youngstown. It's 95% white, and very blue collar.
You have several mobile home parks in the area, and plenty of places to get ammo and chew. Plus, it's right along the Mahoning River, so lucky residents can actually sit on their back decks, throw in a line, and pull out carp so big they could eat a Bull Shark.
All while listening to the OSU football game on the dial.
10. Coshocton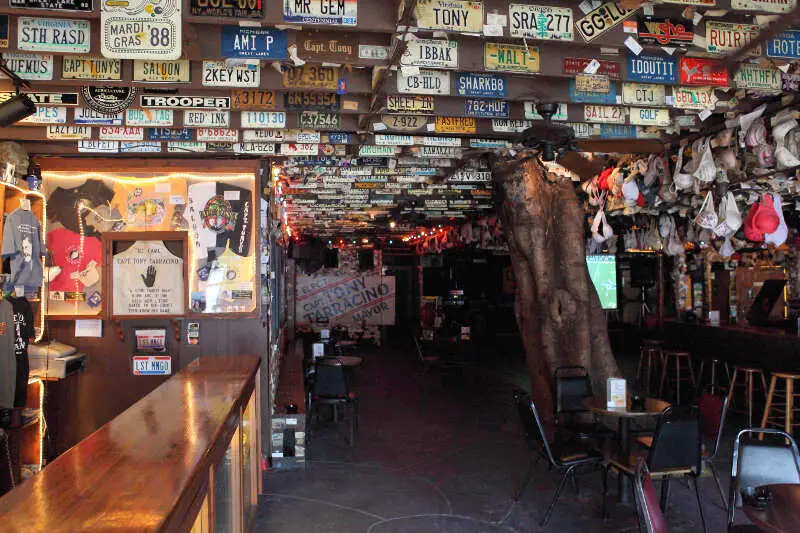 Woodbury Outfitters, Coshocton, OH. Google Maps
Population: 11,215
Guns and ammo per capita: 7th in Ohio
Chew factor: 12
Dollar store rank: 12th in the state
You know there's some good fishin in Coshocton. Located way out in the sticks, halfway between Canton and Columbus, Coshocton is at the confluence of the Walhonding and Tuscarawas Rivers.
They have a Walmart here, which is just about on the banks of the Tuscarawas. When the fish ain't bitin, folks can just march over there and get some new bait.
A redneck always survives.
There You Have It
According to the official dictionary definition of a redneck, and based on stereotypes that the internet says are true, using science to determine the most redneck cities in a state can't be too far off. If you're analyzing smaller cities in Ohio with blue collar workers, where people have lots of options for drinking, fishing, hunting and Walmarting, this is an accurate list.
If you're curious enough, here are the least redneck places in Ohio:
Dry Run (Pop. 7,131)
Forestville (Pop. 10,539)
Monfort Heights (Pop. 11,169)
Mack (Pop. 11,517)
Finneytown (Pop. 12,713)
We also wrote a story on the worst places to live in Ohio if you haven't seen it yet.