This article is an opinion based on facts and is meant as infotainment. Don't freak out.
Is there anything really wrong with being called an Oregon redneck? Sure, every state has them. While they might be defined with a different criteria in other states, there's plenty of them all over The Beaver State. In these parts, they're most likely organic rednecks.
Wait. What is a redneck anyways? Well, according to the official bible of literature, the Merriam-Webster Dictionary, a redneck is:
"A white person who lives in a small town or in the country especially in the southern U.S., who typically has a working-class job, and who is seen by others as being uneducated and having opinions and attitudes that are offensive."
Plus, we thought why not add in a few stereotypes? Cause, you know, rednecks like to hunt, fish, drink, smoke and shoot things. And shop at Walmart.
Using that criteria, it's not hard to scrape the internet, run some scientific data on where the most members of the Oregon redneck family tree most likely live. Most of these places probably won't surprise you.
Because, the data never lies, does it?
So, hold our beers and watch this. After analyzing all cities with a decent amount of people in them, we came up with this list as The Most Redneck Cities in Oregon:
Read on below to see where your town ranked.
What redneck criteria did we use?
In order to rank the most redneck cities in Oregon, we had to determine what criteria makes a redneck.
We threw a lot of criteria at this one in order to get the best, most complete results possible. Using Yelp and Google Maps, this is the criteria we used:
The dictionary definition categories
Small towns
Least amount of high school graduates
And the stereotypical categories
Number of bars per city
Number of mobile home parks per capita
Number of tobacco stores per city
Number of places to get fishing gear
Number of guns and ammo stores per city
Walmarts, Golden Corrals, Bass Pro Shops, and dollar stores nearby
Note: For the sake of getting reliable numbers, we counted places within a city's border, as well as within a short driving distance.
For more Oregon reading, check out:
1. Wood Village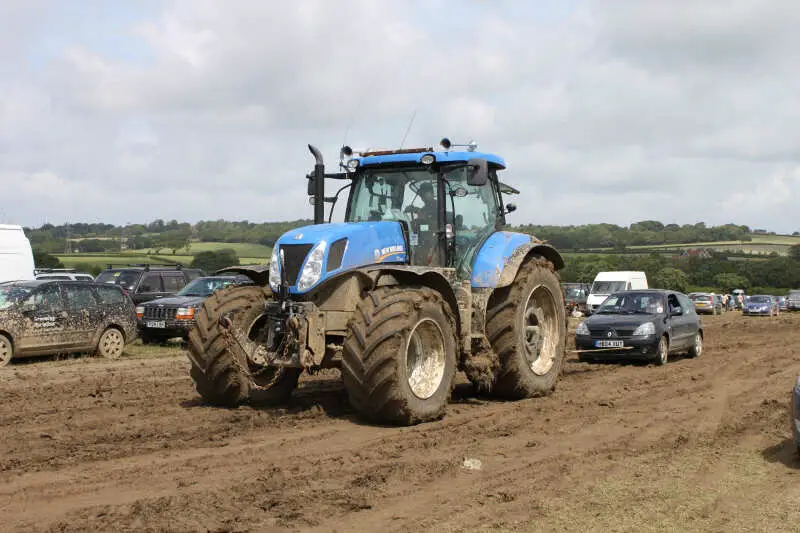 The Wood Village Mobile Home Park, Wood Village, OR. Google Maps
Population: 3,901
High school graduation rate: 71%
Walmart rank: 5th
Trailer parks per capita: 1st
Whoo-whee, Wood Village! You have the official bragging rights as being named the most redneck city in the entire state of Oregon. You may now brag to your friends and share this endlessly on your Facebook walls.
Let's see why. Well, you've got yerselves plenty of bars, trailer parks and places to get guns and bait in the area. In fact, there are more trailer parks in the Wood Village area than anywhere else in the state of Oregon.
Every redneck town has to have a Walmart nearby. Wood Village has one smack dab in the middle of town, all to themselves. That's like short lines at Disneyland! And to boot, there's plenty of dollar stores, too.
There's no excuse for showin' up to a Wood Village barbecue empty handed.
When you consider that nearly 4 in 10 people never finished high school, and there's plenty of great fishing right along the Columbia, what you've got is a little slice of redneck heaven up here about 4 beers east of Portland.
2. Tillamook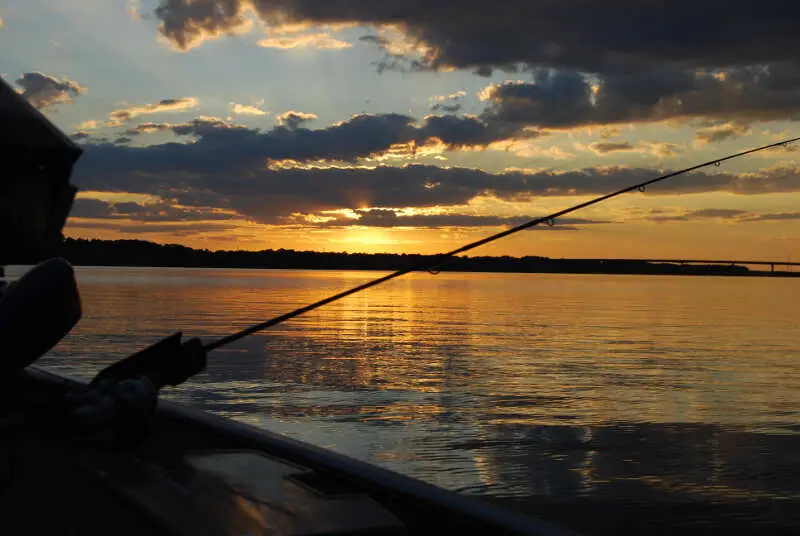 Tillamook Bait Shop, Tillamook, OR. Google Maps
Population: 4,934
High school graduation rate: 81%
Trailer parks per capita: 12th in OR
Gun stores per capita: 9th
Chew factor: 4
Yes, siree, there's plenty of rednecks in Tillamook, about 4 beers west of Portland near the coast.
Whelp, in Tillamook, they've got themselves lots of places to buy guns and ammo, per capita. And, they've got plenty of trailers and mobile home parks in the area. There's nothing like a redneck morning on the trailer park porch, eating some vegan jerky with some locally brewed artisan coffee in yer' lap.
Plus, of course, rednecks smoke and chew. Here in Tillamook, you ain't runnin' out of chew, that's fer damn sure. The chew factor here is a 4.
3. Hood River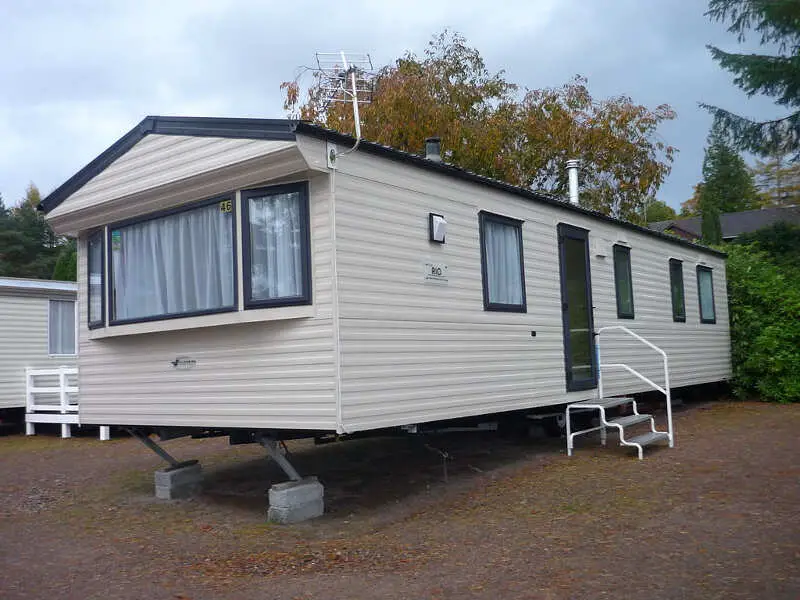 Red Carpet Tavern, Hood River, OR. Google Maps
Population: 7,115
Trailer parks per capita: 2nd in Oregon
Bars per capita: 7th
Gun stores per capita: 5th
About an hour east of Wood Village, right along the Columbia, is the redneck enclave of Hood River. In fact, these two cities might be kissin' cousins. Based on the numbers, you can be sure these folks probably know how to really whoop it up redneck style.
There's plenty of trailer and mobile home parks in the area here, and some bars to keep these necks plumb occupied. But don't mess with 'em up here, there are plenty of gun stores in the area, too. Nothing's more pissed off than a drunk Oregon redneck when he's outta his American Spirit smokes.
Or maybe Oregon rednecks smoke them e-cigs.
4. Klamath Falls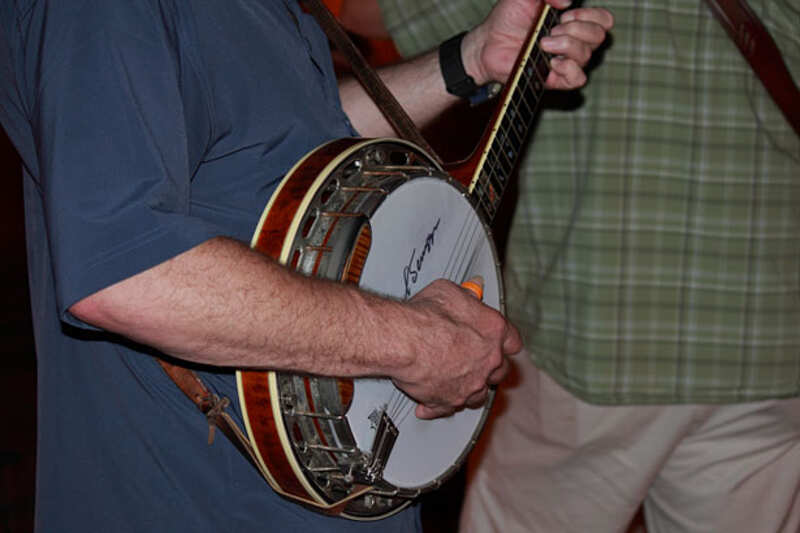 Parker's Rod & Gun, Klamath Falls, OR. Google Maps
Population: 20,943
High school graduation rate: 78%
Gun stores per capita: 10th in Oregon
Walmark rank 15th
Way down on Route 97 is the redneck town of Klamath Falls. Since they're so far away from everyone, you know they're gettin' after it redneck style big time.
These are the guys with the needlessly big trucks, blarin' their country music till the mornin' hours.
Plus, it's smack dab in the middle of some real good fishin'. The Upper Klamath Lake goes right through town! How many Fords and Chevys do you think are parked along town with the tailgates down, people pulling redband and perch out of the water? Lots.
There might be an algal bloom on this lake for parts of the year, but when did a 'No Fishing' sign ever stop a redneck? Not once.
If you wanna drop by and see 'em, take 97 down past the lake and then look for a big pile of beer cans.
And bring some duck tape. They're out.
5. Roseburg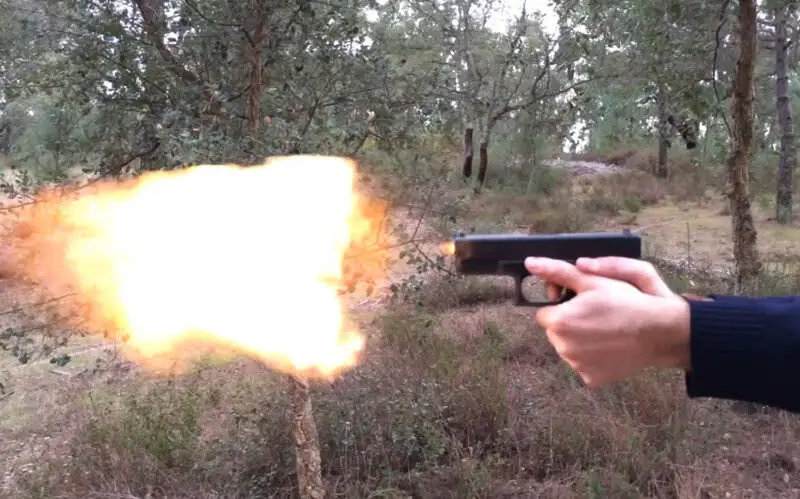 Roseburg Gun Shop, where tractors are for sale, too. Google Maps
Population: 21,542
Trailer parks per capita: 4th in OR
Chew factor: 8th
When you're doing north/south on I-5 and you spot a buncha' trailer parks along the highway somewhere between Eugene and Medford, that's Roseburg. Say hey to 'em as you're passing through.
Roseburg is crawling with necks. You can see why. Besides the trailer park living, they've got both the North and South Umpqua Rivers flowin' right through town. Jackpot!
You can understand why so many fishing limits are reached here. Rednecks are some darn good fisherman! Catfish stand no chance in this part of Oregon. None at all.
Remember, these are Oregon rednecks. They prefer cage-free catfish.
6. Madras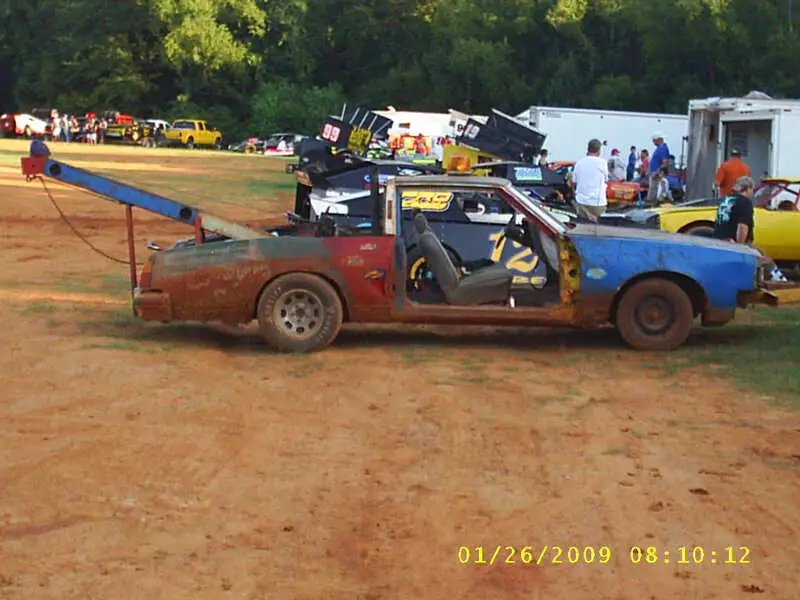 Brads Bait & Tackle, Madras, OR. Google Maps
Population: 6,215
High school graduation rate: 73%
Fishing/bait shops per capita: 7th in Oregon
Shoot, Madras. Ya'll only had 28% of the population forget to graduate high school. Just think if you had studied even less. You might have won this whole thing!
Madras rednecks know what's more important in life. Instead of sitting in a boring math class on Monday morning, they were out doing all sorts of redneckery – shooting things, getting stuck in the mud, and fishing.
Madras is about 3 Keystone Lights north of Bend. Wait, this is Oregon. Make that 3 specialty brew craft IPA Keystone Lights.
7. Baker City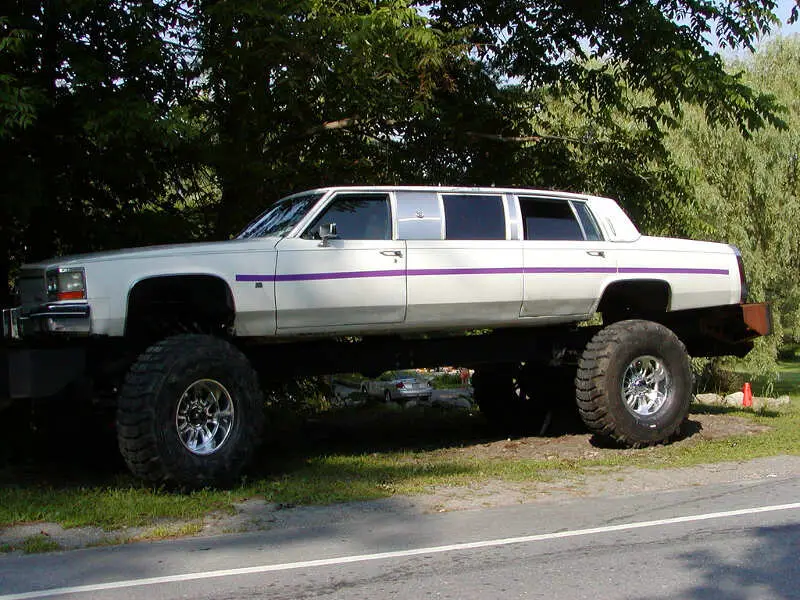 Idle Hour Tavern, Baker City, OR. Google Maps
Population: 9,790
High school graduation rate: 79%
Bars per capita: 6th in Oregon
Gun stores per capita: 11th in the state
Welcome to Baker City, Oregon. You can bet there are lots and lots of necks in Baker County, that's fer damn sure.
There are several places for a Baker City redneck to get liquored up and sit and talk about when rut's gonna hit. After all, way out in these parts, a Baker City redneck has lots of places to shoot at whatever varmints they want.
Nearby are the Umatilla and the Wallowa-Whitman National Forests. There's no telling how many deer, bear, coon and rabbit carcases are left behind after a wild weekend in this hills.
8. Prineville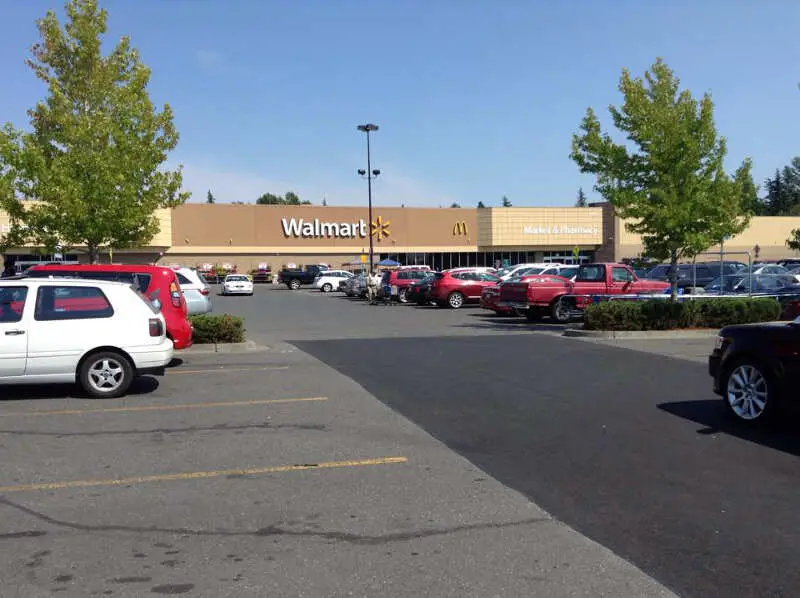 Horseshoe Tavern, Prineville, OR. Google Maps.
Population: 9,294
High school graduation rate: 76%
Gun stores per capita: 14th in Oregon
Chew factor: 15
Prineville is a really necky place way out in the boonies north of Bend. It's 90% and very blue collar. They've got places to load up on ammo, chew and cheap dollar store stuff like rat traps and Christmas lights for their porch.
But hey – a few years ago, Facebook opened up a gul darn data center here. That's not redneck at all. Ya'll better start a protest out here! Get the trucks gassed up and do a sit in. Bring the chickens and the wives and raise a fuss before things get outta hand.
9. Molalla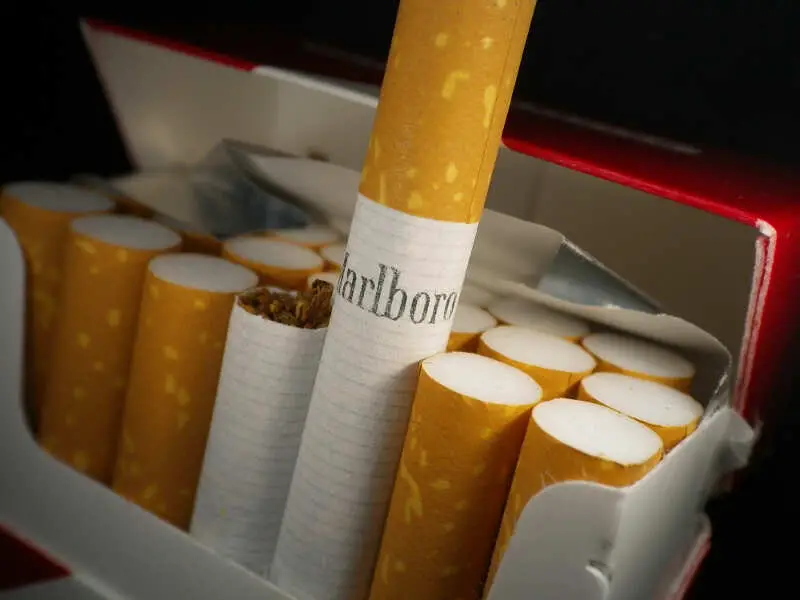 Molalla Buckeroo Association. Google Maps
Population: 8,039
High school graduation rate: 80%
Dollar stores per capita: 14th
Way out south of Lake Oswego is the little redneck town of Molalla. Here's how redneck Molalla is: Right downtown is the Molalla Buckeroo Association.
That's right – it's home to several professional rodeo association events each year. Here, the kids can do some button bustin' (riding sheep rodeo style), there's saddle bronc racing, chute doggin', goat tying, steer daubing and more!
You can get you'll see lots of rednecks in Wranglers all over the place in Molalla. And they might fit right in with the rest of Oregon with them skinny jeans and all.
10. Rogue River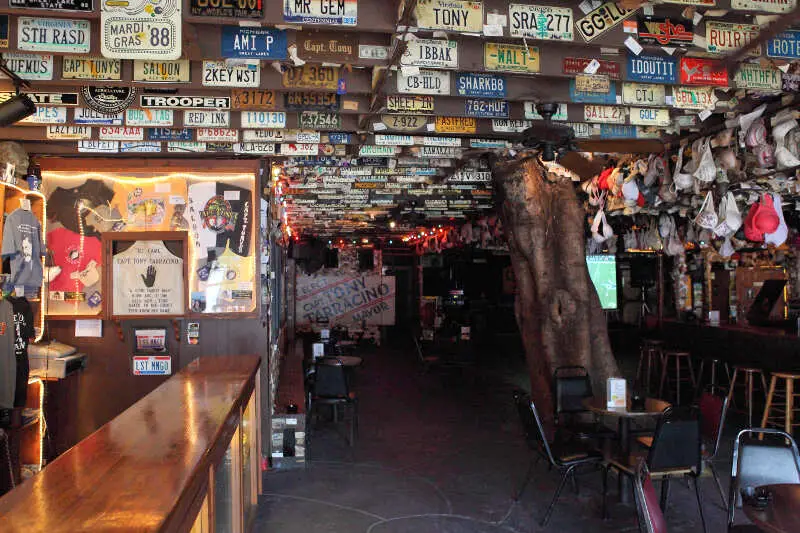 Bradbury's Gun and Tackle, near Rogue River, OR. Google Maps
Population: 2,528
Gun stores: 3rd in Oregon
High school graduation rate: 77%
Chew factor: 5
Rogue River is way out along I-5 just outside of Medford. It's way isolated out here, so you know that the necks out here get down with it quite often.
On opening day of (fill in the blank) hunting season, you might want to take another route through here. There will be shells a flyin' as necks will be chasing anything that moves. And that might be you!
Plus, nearby is Central Point, Oregon, which hosts the annual Redneck Games of Oregon, where you can take part in 4×4 truck mudding, the hillbilly serenade, dueling banjos, a Daisy Duke contest, dance how down, camo painting and more and more and more.
God Bless America.
There You Have It
According to the official dictionary definition of a redneck, and based on stereotypes that the internet says are true, using science to determine the most redneck cities in a state can't be too far off. If you're analyzing smaller cities in Oregon with blue collar workers, where people have lots of options for drinking, fishing, hunting and Walmarting, this is an accurate list.
We also wrote a story on the 10 worst cities in Oregon if you haven't seen it yet. Click here to read it.