This article is an opinion based on facts and is meant as infotainment. Don't freak out.
Swipe left for slideshow. Article continues below.
Is there anything really wrong with being called a Rhode Island redneck? Sure, every state has them. While they might be defined with a different criteria in other states, there's plenty of them all over Little Rhody.
Haven't you ever heard of Swamp Yankees?
Wait. What is a redneck anyways? Well, according to the official bible of literature, the Merriam-Webster Dictionary, a redneck is:
"A white person who lives in a small town or in the country especially in the southern U.S., who typically has a working-class job, and who is seen by others as being uneducated and having opinions and attitudes that are offensive."
Plus, we thought why not add in a few stereotypes? Cause, you know, rednecks like to hunt, fish, drink, smoke and shoot things. And shop at Walmart.
Using that criteria, it's not hard to scrape the internet, run some scientific data on where the most members of the Rhode Island redneck family tree most likely live. Most of these places probably won't surprise you.
Because, the data never lies, does it?
So, hold our beers and watch this. After analyzing all cities with a decent amount of people in them, we came up with this list as The Most Redneck Cities in Rhode Island:
Coventry
Hopkinton
Bradford
Ashaway
Charlestown
Pascoag
Wyoming
Read on below to see where your town ranked.
For more Rhode Island reading, check out:
What redneck criteria did we use?
In order to rank the most redneck cities in Rhode Island, we had to determine what criteria makes a redneck.
We threw a lot of criteria at this one in order to get the best, most complete results possible. Using Yelp and Google Maps, this is the criteria we used:
The dictionary definition categories
Small towns
Least amount of high school graduates
And the stereotypical categories
Number of bars per city
Number of mobile home parks per capita
Number of tobacco stores per city
Number of places to get fishing gear
Number of guns and ammo stores per city
Walmarts, Bass Pro Shops, and dollar stores nearby
Note: For the sake of getting reliable numbers, we counted places within a city's border, as well as within a short driving distance. And, we limited our criteria to cities with small populations.
1. Westerly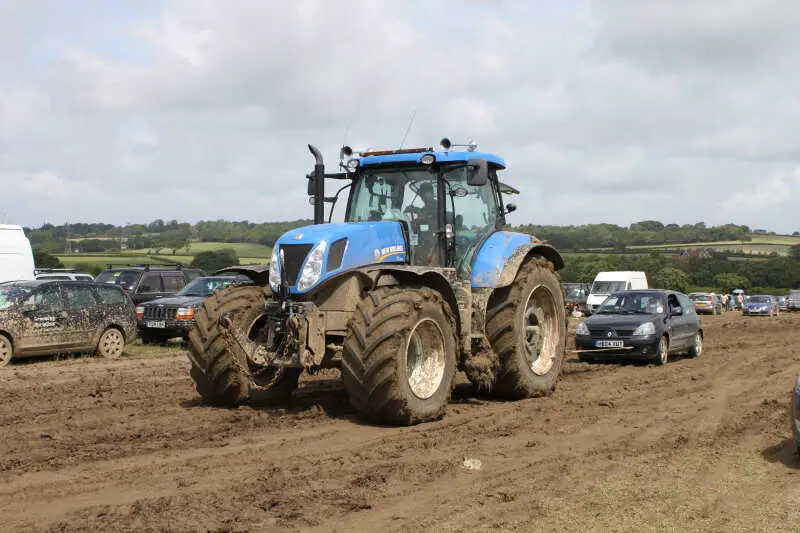 Clydesdale Tavern, Westerly, RI
Population: 17,712
Mobile home park rank: 4th
Bars per capita: 5th
Westerly is exactly in Swamp Yankee central. You've heard the term, right? It's an endearing way of referring to southwestern Rhode Islanders who are a little backwards and quite set in their ways.
There are quite a few mobile home parks in the area here, and lots of bars. Nothing's more redneck than throwing back a bunch of Busch Lights and then heading back to the trailer park to fire off a few rounds into the bug zapper.
Plus, a 17% drop out rate means these folks have their priorities set in other ways.
2. Coventry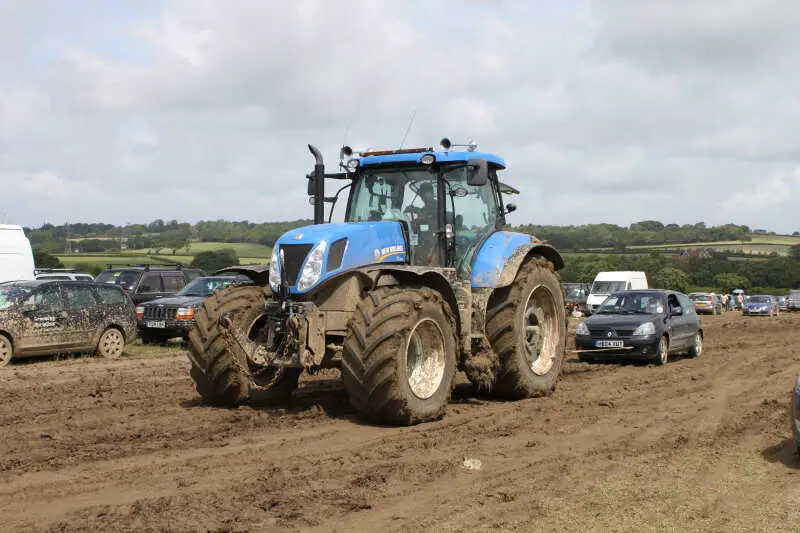 Bars and Liquor Stores, Coventry, RI
Population: 35,015
Walmart rank: 2nd in RI
Fishing/bait per capita: 3rd
After analyzing all of the data, we can definitely confirm that Coventry is not only is a great place for rednecks in Rhode Island to call home, but there must be lots of them there.
Let's see why. First of all, they've got a Walmart there. Now, we're not speculating that every place that has a Walmart is redneck, but there aren't too many Walmarts in Rhode Island.
And rednecks sure like to fish. There's plenty of places to get bait and tackle in the Coventry area. Plus, Tiogue Lake is right in town. There, you can get just about the best panfish and pickerel in the state.
3. Hopkinton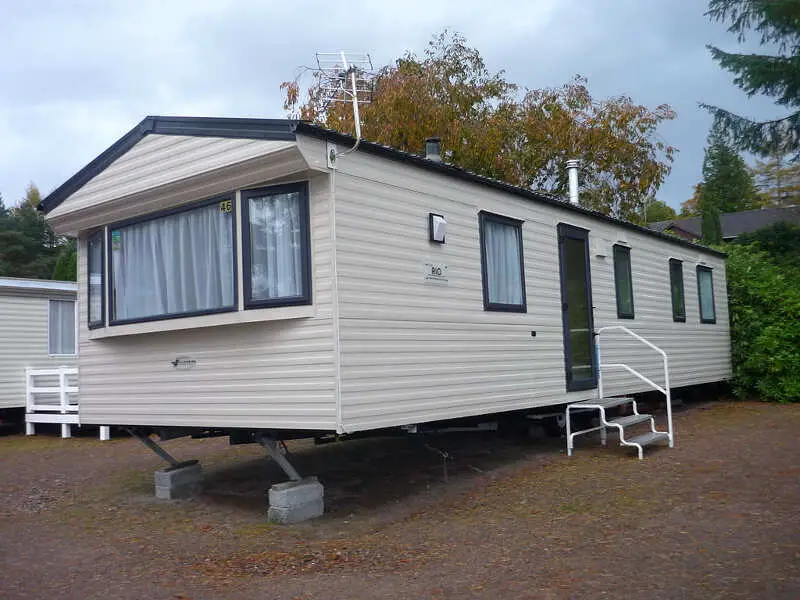 Hopkinton, RI post office
Population: 8,156
Chew factor: 10
Gun stores in the area: 5th
You know who is right next door to Westerly? Hopkinton, that's who. And judging by the number of dollar stores and gun stores within a short drive, this place must be crawling with necks.
They don't build those where there aren't customers, right?
Being so far out in the sticks, the rednecks here can get away with just about anything they want to. You know, stuff like shooting guns all day and blowing stuff up. There's lots of great hunting in this area, too. You can bet the deer just walk right up to their front doors in Hopkinton.
4. Bradford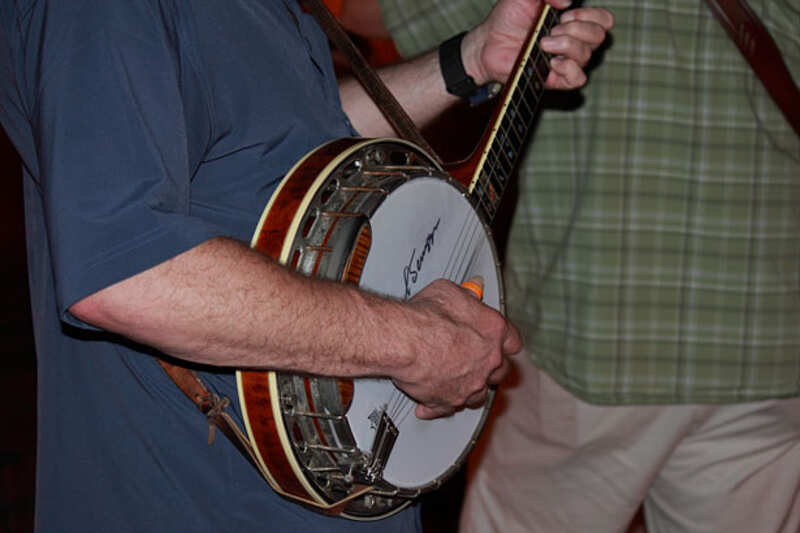 Bradford, RI
Population: 1,574
High school graduation rate: 70%
Bradford is a CDP – meaning it's not an actual city. It's a place right next door to Westerly. It's even more necky in the hills here, as these are the people who don't want to live in 'the big city,' but want to enjoy the rustic lifestyle.
They also don't go to school much.
If you want to see 'em, take Route 2 south to Route 91 and then roll your window down once you pass the third pile of beer cans on your left. You'll likely hear the shotguns.
And bring duck tape. They're out.
5. Ashaway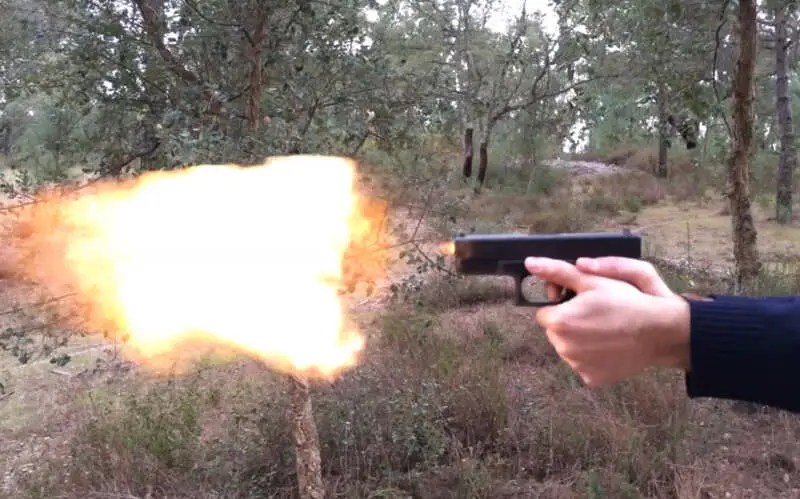 Swamp Yankee Days Festival
Population: 1,483
Dollar store rank: 5th
Fishing rank: 6th
Ashaway is home to the Swamp Yankee Days Festival every year in late September. This festival celebrates 'the good ole' days,' and features live music, beer (of course), cow chip bingo and antique tractor parades.
It frankly doesn't get any more redneck than this. Trust us.
6. Charlestown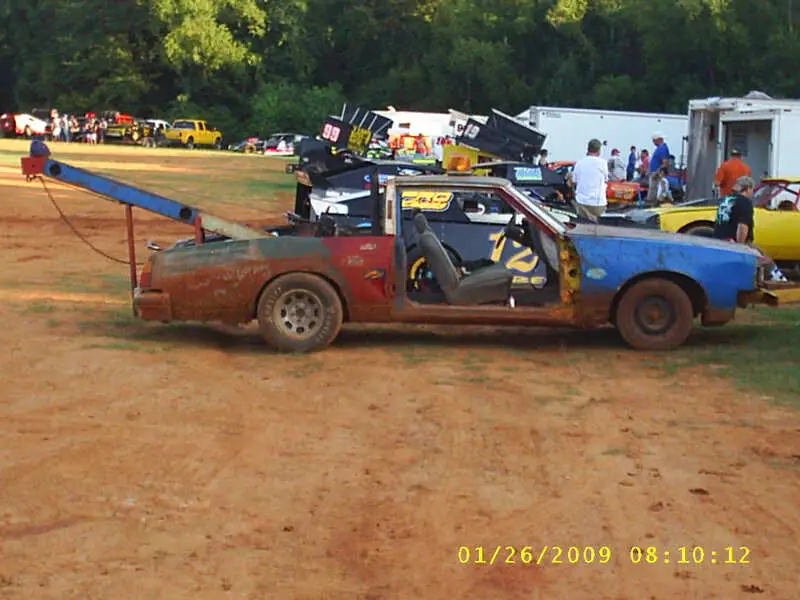 Breachway Bait & Tackle, Charlestown, RI
Population: 7,823
Gun stores per capita: 5th
Bait shops per capita: 2nd
You know who gets to hunt and fish to their hearts content? People in Charlestown, that's who. This sprawling 'city' takes up just about half of South County. Outside of the coastal area (where necks get to fish all day long if they want), it's a windy, isolated place where you'll see underwear frozen to the clothesline and goats running across the road.
Does it sound like a place we would want to visit? You can bet yer' chickens it does.
7. Woonsocket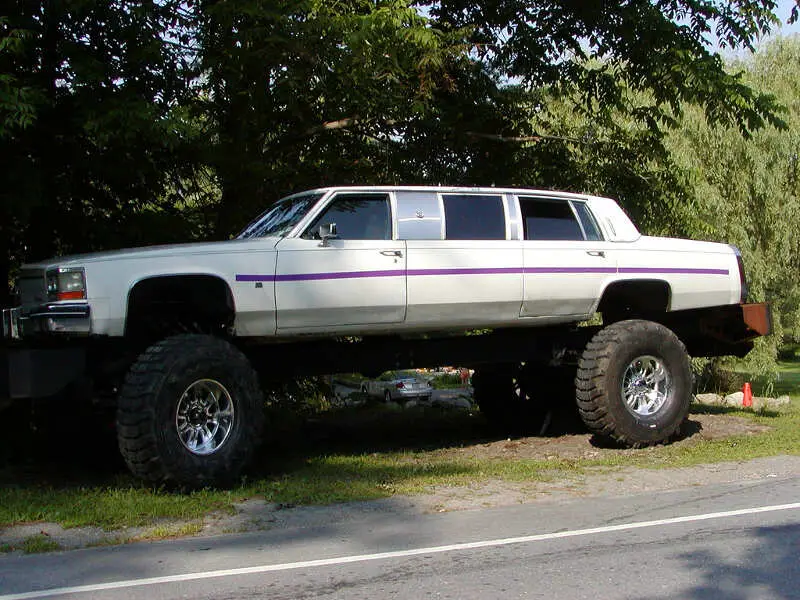 A Rick's Bar and Grill, Woonsocket, RI
Population: 41,244
High school graduation rate: 69%
Chew factor: 3
Mobile home parks: 6th
Woonsocket is one of two cities that's not down in the southern half of Rhode Island to make this list. Way up on the Massachusetts state line, there are quite a few trailer and mobile home parks here, and they have their very own Walmart.
For a redneck, that's like short lines at Disneyland.
In addition, there are about 6 or 7 dollar stores here. So while dad can fire up the truck and head on into Walmart for some night crawlers, mom can get her shopping done, too.
There's no excuse for showing up to a Woonsocket barbecue empty handed.
8. Central Falls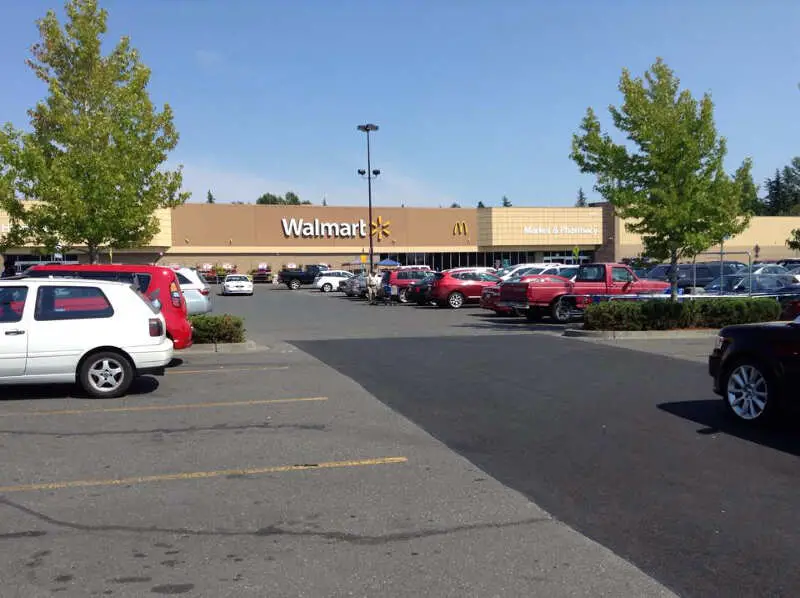 P Jays Pub, Central Falls, RI.
Population: 19,474
Graduation rate: 47%
Chew factor: 5
Rednecks don't always have to live in the sticks. Take Central Falls, for instance. You can tell who wasn't going to school on Tuesday mornings. Obviously, jumping in the truck and heading off to the hills was more important than studying.
It's okay…there are only 5 Walmarts within a short drive from here. They're always hiring.
The number of tobacco stores – what we refer to as the 'chew factor' – is sky high. In Central Falls, it's a 5.
9. Pascoag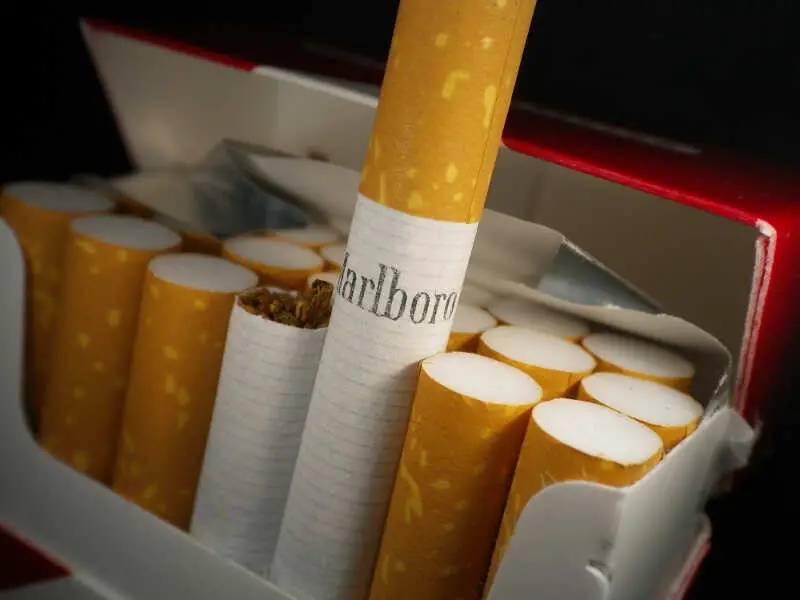 Spritzers, Pascoag, RI
Population: 3,814
High school graduation rate: 80%
Dollar stores: 4th
Bait per capita: 8th
Way off of Route 44 next to Burrillville is the teeny little necky spleck of Pascoag. You can just about throw a fishing pole in anywhere in these parts. The Pascoag Reservoir has so many bass, a neck wouldn't have to buy supper most nights.
And there are tons of other creeks and streams up here. When did a 'No Fishing' or 'No Hunting' sign ever stop a redneck?
Deer stand no chance in these parts. None at all.
10. Wyoming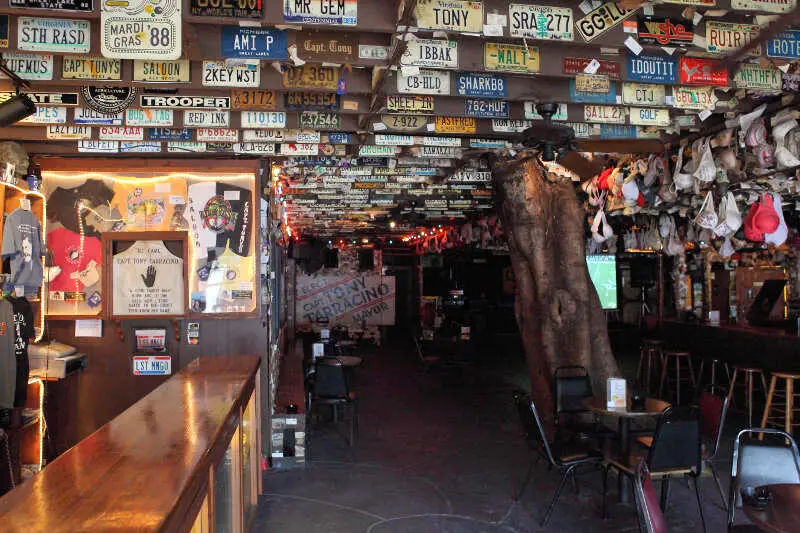 Wyoming, RI
Population: 154
Bars per capita: 1st
Trailer parks per capita: 1st
Dollar stores: 1st
If you haven't driven past Wyoming, Rhode Island, know this: There are about 150 people here. 140 of them have to be rednecks. This town has three bars, a dollar store and a trailer park.
A baby redneck could grow up and never have to leave Wyoming his entire life.
Some probably don't.
There You Have It
According to the official dictionary definition of a redneck, and based on stereotypes that the internet says are true, using science to determine the most redneck cities in a state can't be too far off.
If you're analyzing smaller cities in Rhode Island with blue collar workers, where people have lots of options for drinking, fishing, hunting and Walmarting, this is an accurate list.
If you're curious, Newport is the least redneck city in Rhode Island.
We also wrote a story on the 10 Worst Places To Live In Rhode Island if you didn't happen to see it.
Desktop users, below is a chart of the entire list: