As most Rhode Islanders would agree, The Ocean State is a pretty awesome slice of America. It's home to some of the most beautiful landscapes, some of the wealthiest and brightest Americans. Plus crime, in comparison to the rest of the country, is relatively low.
But, like any other state, there are some crummy areas here. Places that, if you were to move to, or consider visiting, you might want to avoid. We're not here to argue for or against which places in Rhode Island stink. Instead, we use scientific data to decide that for us.
After analyzing all 24 cities, we came up with this list as the 10 worst places in Rhode Island:
The 10 Worst Places To Live In Rhode Island For 2023
Greene
Where are these places, you wonder? And before you get all riled up and say we're picking on small towns in Rhode Island, that's not the case.
We understand there's a lot of good in every place. For example, the best place to live in Rhode Island is Kingston.
However, according to data (which doesn't measure things like beauty and 'friendly people'), the state has far better options for making a place home. And the worst place to live in Rhode Island? The worst place to live in Rhode Island is Woonsocket.
Read below to see how we crunched the numbers and how your city fared in 2023.
If you're looking for something more national, check out the worst cities in America or the worst states in America.
For more Rhode Island reading, check out:
---
Table Of Contents: Top Ten | Methodology | Summary | Table
---
The 10 Worst Places To Live In Rhode Island For 2023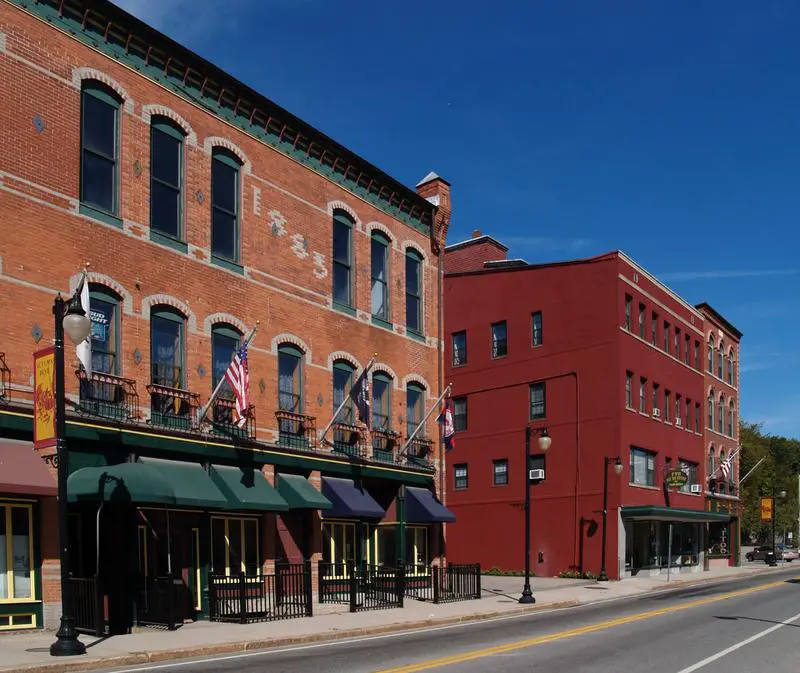 Source: Public domain
When you're looking at science and data, the city of Woonsocket is the worst place you can live in the state of Rhode Island. Let's see why.
Residents who live in Woonsocket, located on the Massachusetts border, have the 9th most crimes in the state committed against them. Factor in a much-lower income level–per resident–and homes valued around $208,400, and you've got yourself a crummy place to live. In terms of comparing it to the rest of Rhode Island, that is.
Side note: Woonsocket is the birthplace of former NHL goalie Brian Boucher.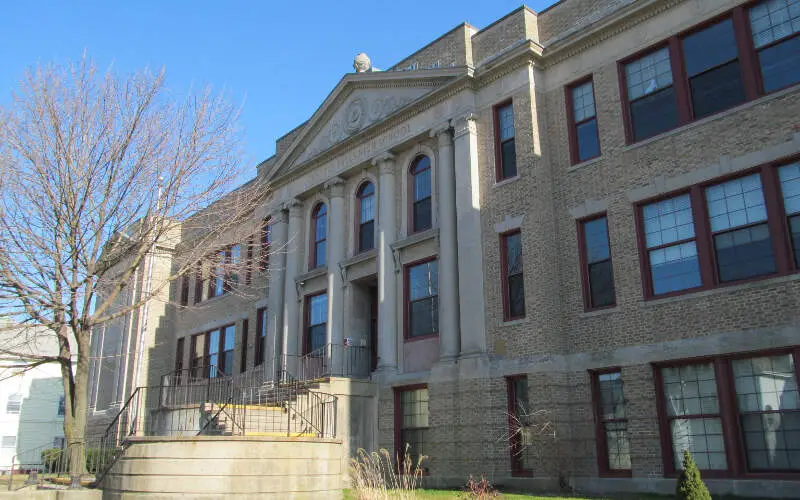 Sitting just north of Pawtucket on the eastern edge of the state, Central Falls is part of the metropolitan sprawl that surrounds Providence. Poverty represents the major challenge for the 22,192 residents of the city, landing it at number 2 on this list.
The poverty rate sits at 24.9%, a product of a 9.3% unemployment rate and a $40,235 median income. These financial woes lead to other issues. Most of the schools in the area rank a 5/10 or worse on Great Schools. And at $187,300, the median home price is out of the reach for many of Central Falls' low-income inhabitants.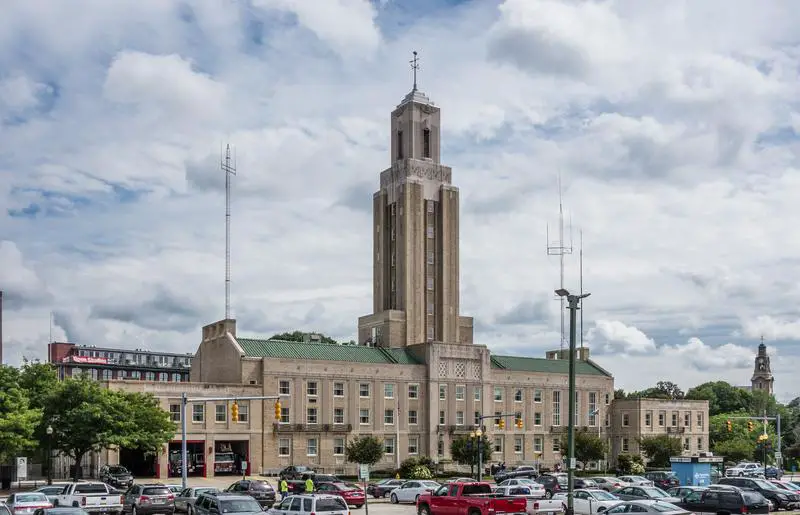 For 50 years, Pawtucket hosted the AAA minor-league baseball affiliate for the Boston Red Sox. In 2020, after attempts to build a new stadium failed, the Pawtucket Red Sox moved to Worcester. Take that as a metaphor for the town as a whole. It ranks as the 3rd worst place to live in Rhode Island for 2023.
Why would you want to move away from Pawtucket? (Besides not getting a new baseball stadium, that is.) Well, the city, located just outside of Providence, supports a sluggish economy, including an unemployment rate of 6.9%. High crime and weak schools are problems as well.
In addition, the area is relatively expensive. The cost of living tracks at 10% above the national average, with a median home value of $228,500. This compares to a median income of $56,427.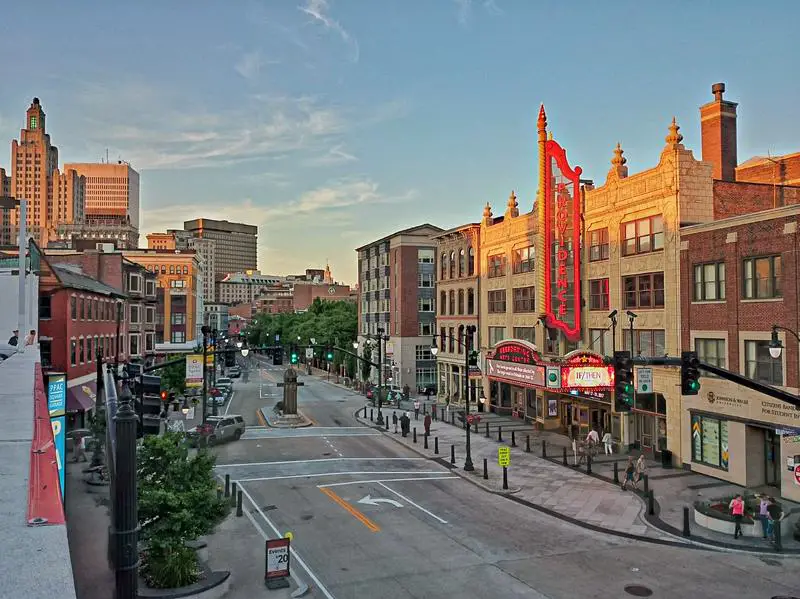 In most ways, Providence represents the key city in Rhode Island. It's the biggest urban area and the state capital. It also serves as a kind of historical monument, with a continuous history as a settlement stretching back to 1636.
Unfortunately, the community also has its challenges. Poverty stands as a huge problem, with 1 in 4 residents struggling below the poverty line. Safety is a concern as well. The city's crime rate runs 40% above the national average.
Still, there are reasons people have lived in town for nearly 400 years. It features a long waterfront and a significant number of historical attractions. It's also the home to the Rhode Island School of Design.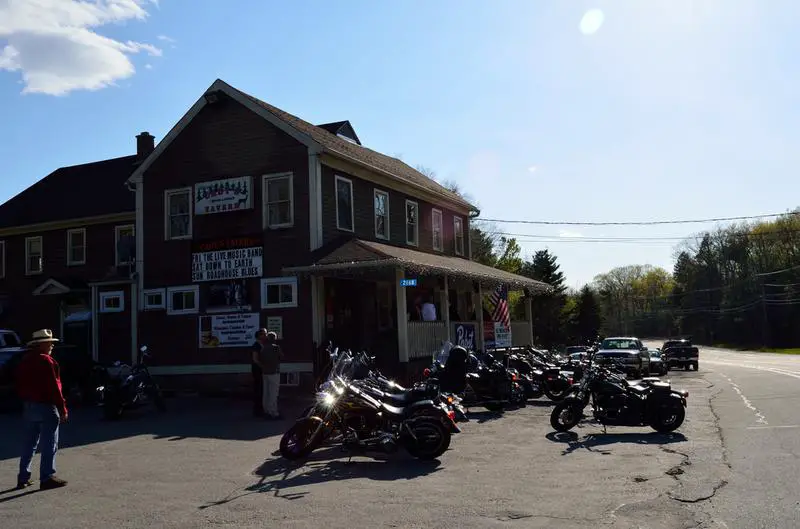 Famed horror writer H.P. Lovecraft once came to Chepachet in search of a purported Dark Swamp of evil. The town also gets a shout out on the TV show The X-Files. Scary stuff.
The real Chepachet may not serve as the home for a supernatural terror. But it does have its share of more mundane problems.
Specifically, the community of 1,691 faces issues related to its remote location. (Maybe that's where those Dark Swamp rumors started too.) Situated in the northwest part of the state, Chepachet suffers from a lack of amenities. Diversity is also scarce and the education system falls below expectations.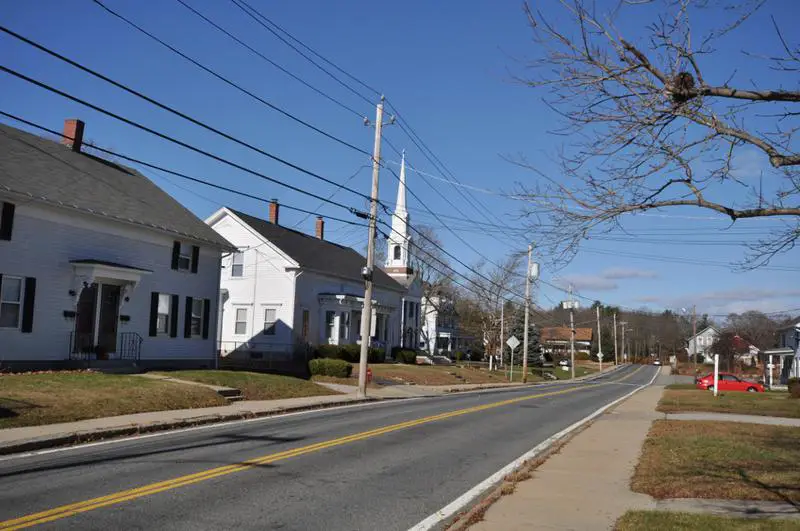 Harrisville is a small city located not too far away from Pascoag. Three of the top 5 worst places to live in Rhode Island are on the northern part of the state. You can make your own assumptions from there.
Harrisville has a very-high crime rate, is respect to the state norm, an unemployment rate of 6.1%, and it's one of the least densely populated places in the state, meaning there's probably not a lot to do except cheer on the Sox and watch hockey.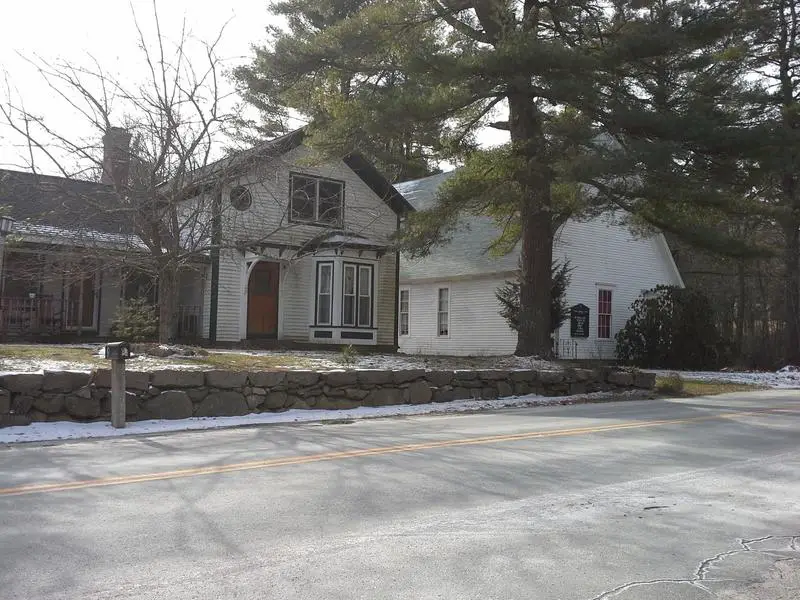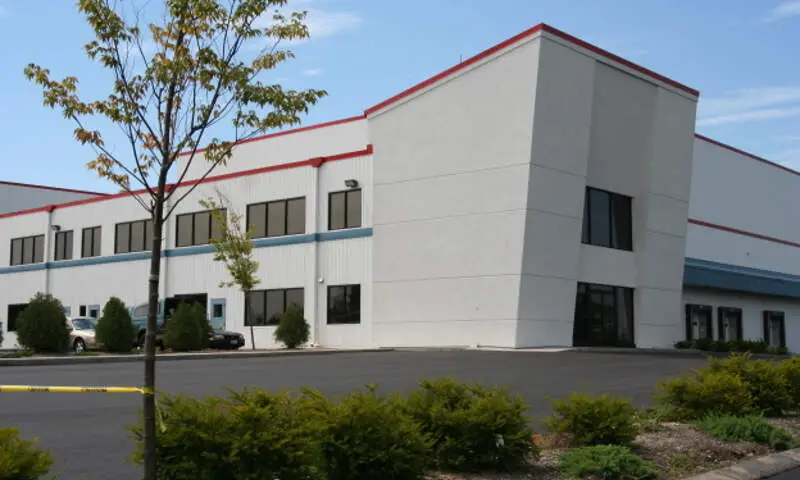 Pascoag, sitting in the northwest part of the state, straddles the Pascoag Reservoir, providing a significant source of waterfront and boating fun. You can also get an additional taste of the outdoors at the nearby Pulaski/Washington State Forest.
At the same time, the town boasts a strong economy. The median income around $85,000 and the unemployment rate stands at 4.4%. With all these benefits, how did the town end up the number 8 worst spot in Rhode Island?
Well, Pascoag suffers from isolation. The community of just 4,471 people has very little diversity. And at 40 minutes from Providence, any commute to a major urban area becomes a hassle.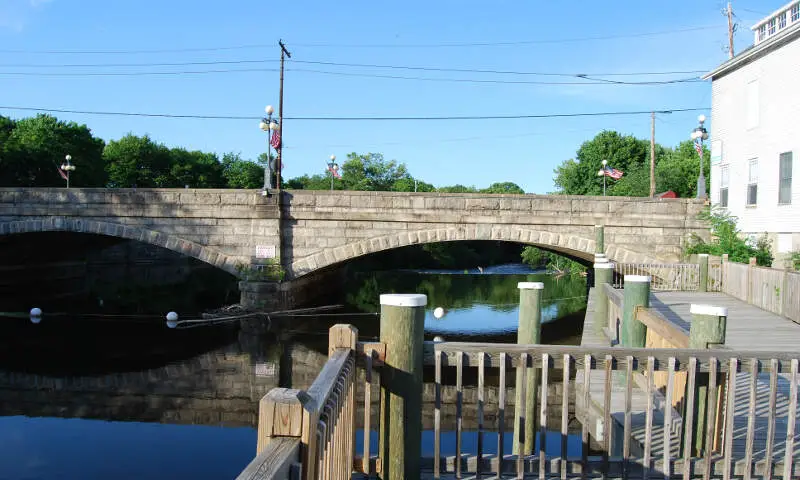 Source: Public domain
Valley Falls ranks as the 9th worst place to live in Rhode Island for 2023, let's take a look at why.
Valley Falls was an early manufacturing hub in the country. A firm started in town in 1839 continues to exist today as Berkshire Hathaway, a conglomerate run by billionaire Warren Buffett. However, Berkshire is now headquartered in Omaha, Nebraska. Guess the Valley Falls glory days are a century or two in the past.
To be fair, the economy of this town, located in the northeast corner of the state, is actually rather strong. The median income equals $90,851 and the unemployment rate hovers at 3.7%.
Despite this economic base, the town faces other problems. For instance, the school system is spotty and any real diversity is lacking.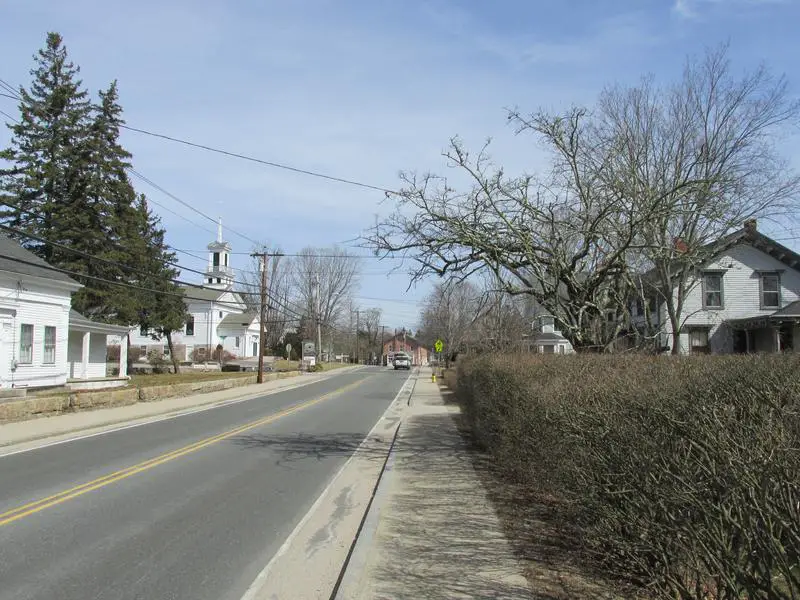 Methodology: How we determined the worst places to live in Rhode Island for 2023
To figure out the worst places to live in Rhode Island, we only needed to know what kinds of things people like and then decide what cities have the least amount of those things.
We don't think it's a stretch to assume that people like the following things:
Good education
Lots of jobs
Low crime
Low poverty
Nice homes
High incomes
High population density (Lots of things to do)
Short work commutes
Health insurance
The data comes from the Census's most recent American Community Survey and the FBI Uniform Crime Report.
We broke crime down into violent crime and property crime to give violent crime a more significant weight. If you did a simple calculation of all crimes per capita, property crimes are typically 7x more common and bias that ranking.
Furthermore, only cities with at least 1,000 people were considered — leaving 24 cities.
We then ranked each city from 1 to 24 for all the criteria, with a #1 ranking being the worst for the particular criteria.
Next, we averaged the rankings into one "Worst Place To Live Score."
Finally, we ranked every city on the "Worst Place To Live Score," with the lowest score being the worst city in Rhode Island — Woonsocket. Read on for a detailed look at the ten worst cities in Rhode Island.
Editor's Note: This article is an opinion based on facts meant as infotainment. We updated this article for 2023. This is our tenth time ranking the worst places to live in Rhode Island.
Summary: Wrapping Up The Worst In Rhode Island
If you're looking at areas in Rhode Island with the worst economic situations, where there's higher than average crime and little to do, this is an accurate list.
And in the end, Woonsocket ranks as the worst city to live in Rhode Island for 2023.
If you're curious enough, here are the best cities to live in Rhode Island:
Narragansett Pier (Pop. 3,265)
Ashaway (Pop. 1,539)
Kingston (Pop. 6,496)
For more Rhode Island reading, check out:
Worst Places To Live In Rhode Island?
| Rank | City | Population |
| --- | --- | --- |
| 1 | Woonsocket | 43,044 |
| 2 | Central Falls | 22,192 |
| 3 | Pawtucket | 75,200 |
| 4 | Providence | 188,812 |
| 5 | Chepachet | 1,691 |
| 6 | Harrisville | 1,459 |
| 7 | Greene | 1,032 |
| 8 | Pascoag | 4,471 |
| 9 | Valley Falls | 12,064 |
| 10 | Hope Valley | 1,717 |
| 11 | Greenville | 8,955 |
| 12 | Harmony | 1,493 |
| 13 | Bradford | 1,315 |
| 14 | Tiverton | 8,240 |
| 15 | Newport East | 11,903 |
| 16 | Cranston | 82,654 |
| 17 | Newport | 25,322 |
| 18 | East Providence | 47,171 |
| 19 | Westerly | 18,241 |
| 20 | Warwick | 82,666 |
| 21 | Cumberland Hill | 8,925 |
| 22 | Narragansett Pier | 3,265 |
| 23 | Ashaway | 1,539 |
| 24 | Kingston | 6,496 |