This article is an opinion based on facts and is meant as infotainment. Don't freak out.
Swipe left for slideshow
Advertisement
[adrotate banner='4′]
Is there anything really wrong with being called a South Dakota redneck? Sure, every state has them. While they might be defined with a different criteria in other states, there's plenty of them all over the upper midwest.
I mean, you guys have more guns than kids.
Wait. What is a redneck anyways? Well, according to the official bible of literature, the Merriam-Webster Dictionary, a redneck is:
"A white person who lives in a small town or in the country especially in the southern U.S., who typically has a working-class job, and who is seen by others as being uneducated and having opinions and attitudes that are offensive."
Plus, we thought why not add in a few stereotypes? Cause, you know, rednecks like to hunt, fish, drink, smoke and shoot things. And shop at Walmart.
Using that criteria, it's not hard to scrape the internet, run some scientific data on where the most members of the Idaho redneck family tree most likely live. Most of these places probably won't surprise you.
Because, the data never lies, does it?
So, hold our beers and watch this. After analyzing all cities with a decent amount of people in them, we came up with this list as The Most Redneck Cities in South Dakota.
Sturgis
Edgemont
Custer
Hot Springs
Flandreau
Chamberlain
Volga
Read on below to see where your town ranked.
For more South Dakota reading, check out:
Advertisement
[adrotate banner='5′]
What redneck criteria did we use?
In order to rank the most redneck cities in South Dakota, we had to determine what criteria makes a redneck.
We threw a lot of criteria at this one in order to get the best, most complete results possible. Using Yelp and Google Maps, this is the criteria we used:
The dictionary definition categories
Small towns
Least amount of high school graduates
And the stereotypical categories
Number of bars per city
Number of mobile home parks per capita
Number of tobacco stores per city
Number of places to get fishing gear
Number of guns and ammo stores per city
Walmarts, Bass Pro Shops, and dollar stores nearby
Note: For the sake of getting reliable numbers, we counted places within a city's border, as well as within a short driving distance.
Advertisement
[adrotate banner='7′]
1. Yankton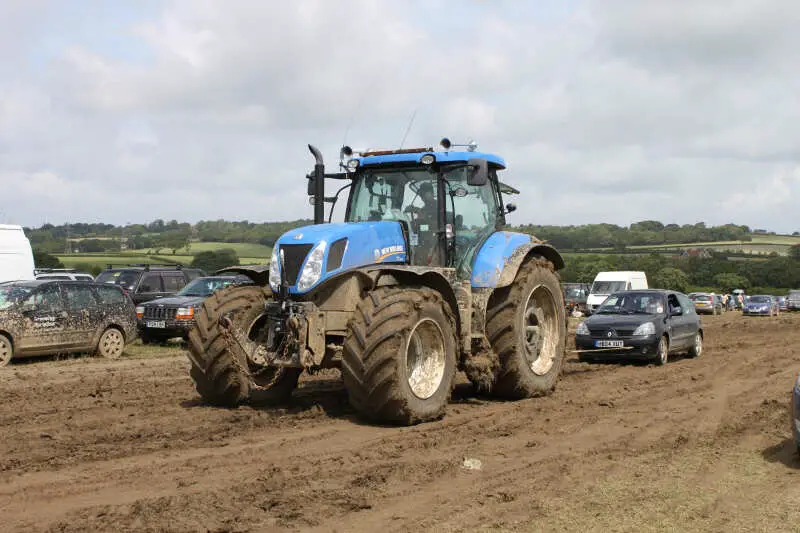 Dakota Archery & Outdoor Sports, Yankton, SD. Google Maps
Population: 14,430
High school graduation rate: 82%
Fishing/bait shops per capita: 6th in SD
Walmart rank: 4th
Whoo-whee, Yankton! You have the official bragging rights as being named the most redneck city in the entire state of South Dakota! You may now brag to your friends and share this endlessly on your Facebook walls.
Let's see why. Whelp, first off, rednecks sure like to fish and shop at Walmart. And here in Yankton, they can do that to their heart's content. Having a Walmart all to your own is like short lines at Disneyland for a redneck.
Yankton is right on the banks of the Missouri River, and they have their very own Lake Yankton in town. That means lots and lots of suppers caught every day.
When you consider that nearly 1 in 5 people here never graduated high school, and toss in a couple of trailer parks, what you've got is a little slice of redneck heaven about 4 beers south of Sioux Falls.
2. Mitchell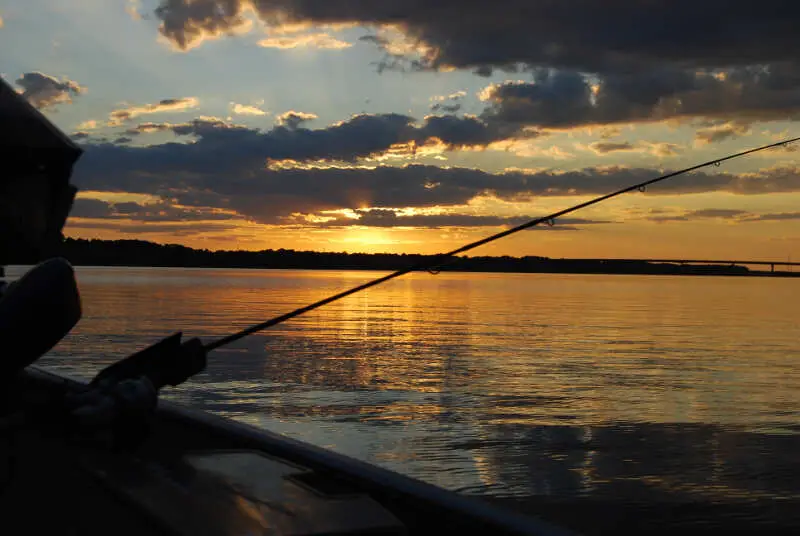 Cabela's, Mitchell, SD. Google Maps
Population: 15,266
Chew factor: 8th in SD
Walmart rank: 9th
Guns and ammo per capita: 9th
Yes, siree, there's plenty of rednecks in the boonies around the Mitchel area, that's for damn sure.
The number of tobacco stores in the area, per capita – what we refer to as the 'chew factor' – is really high here. Mitchell's chew factor is an 8.
Rednecks here can pluck crappie, bass and catfish out of Lake Mitchell, and in the nearby James River. What does a redneck do with a catfish? What do you think he does with it? He sticks his arm down its throat and takes a picture.
There's a Walmart here, and a few places to get guns, too. And a bonus for having a Cabela's Sports in town. Rednecks sure are damn good shots.
3. Sturgis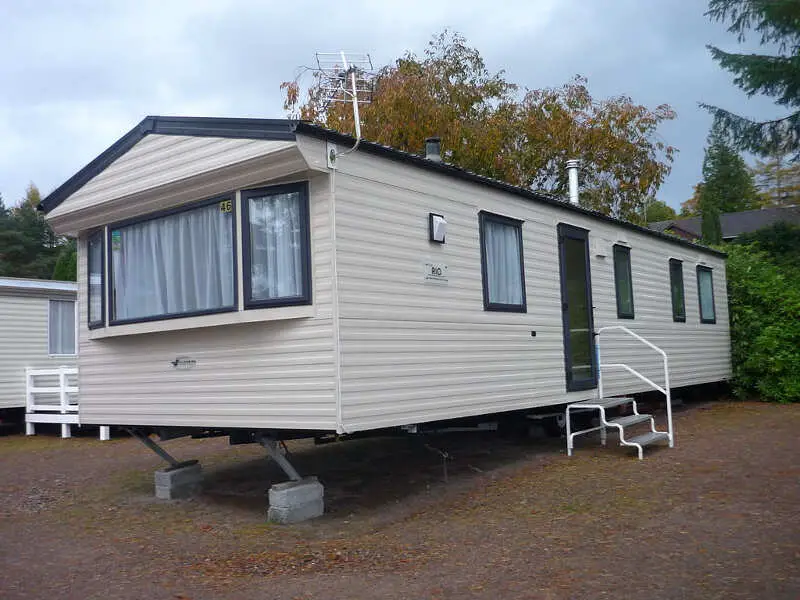 The gang at Sturgis Guns, Sturgis, SD. From their Facebook page
Population: 6,602
Bars per capita: 5th
Trailer parks per capita: 7th
Bait shops per capita: 7th
We all know Sturgis as the home of the biggest motorcycle rally in the nation. Does that make it a redneck town? Kinda. But when you consider they have a really high number of bars, gun stores, bait shops and trailer parks in the area, what you have is a place where rednecks are free to roam.
You may or may not get some britches full of lead if you call someone from Sturgis a redneck. Kinda' depends on their mood and how many Busch Lights they've tossed back that day.
4. Edgemont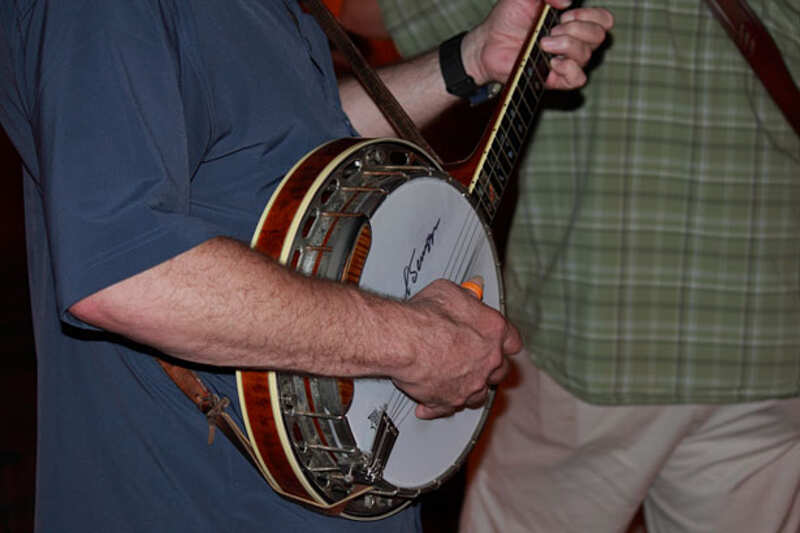 Hat Creek Grill, Edgemont, SD. From their Facebook page
Population: 890
Gun stores per capita: 1st in SD
Bars per capita: 2nd
Dollar stores per capita: 2nd
They've got everything a redneck could ever want out in Edgemont, right along the edge of the Black Hills National Forest near Wyoming. Fishing, hunting, their very own dollar store and a bar. A redneck baby could grow up into a redneck dad and never have to leave Edgemont their entire lives.
Some probably don't.
And we can tell who wasn't studying much in high school. Just think, Edgemont – had more of you ditched class when you were younger, you might have won this whole thing.
5. Spearfish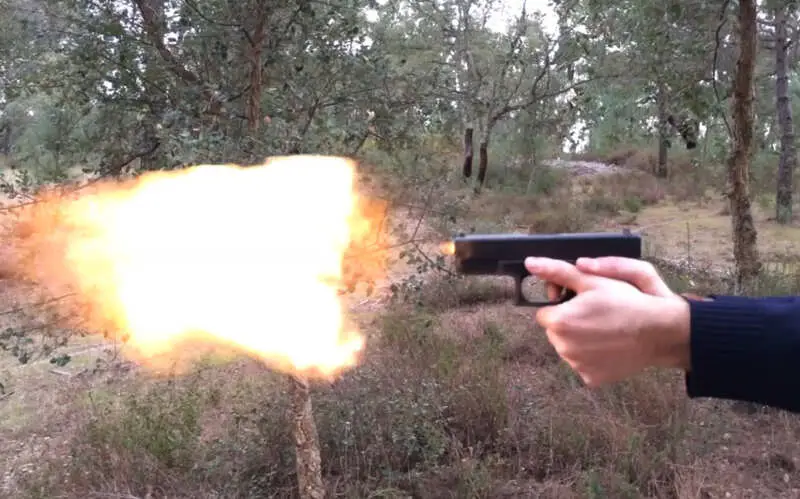 Stadium Sports Grill, Spearfish, SD. Google Maps
Population: 10,470
Fishing/bait shops per capita: 5th in SD
Walmart rank: 3rd
Trailer parks per capita: 11th
Spearfish isn't too far away from Edgemont. They could probably ride a horse (or a mower) back and forth between the towns.
Here, they have their very own Walmart and a few trailer parks scattered throughout the area. Nothing is more redneck than plugging a few shells into the bug zapper from the trailer park porch.
If you want to see 'em, head up I-90 toward Wyoming. Roll down your window after Whitewood. You'll hear the shotgun blasts and smell the fish frying.
And bring some duck tape. They're out.
6. Custer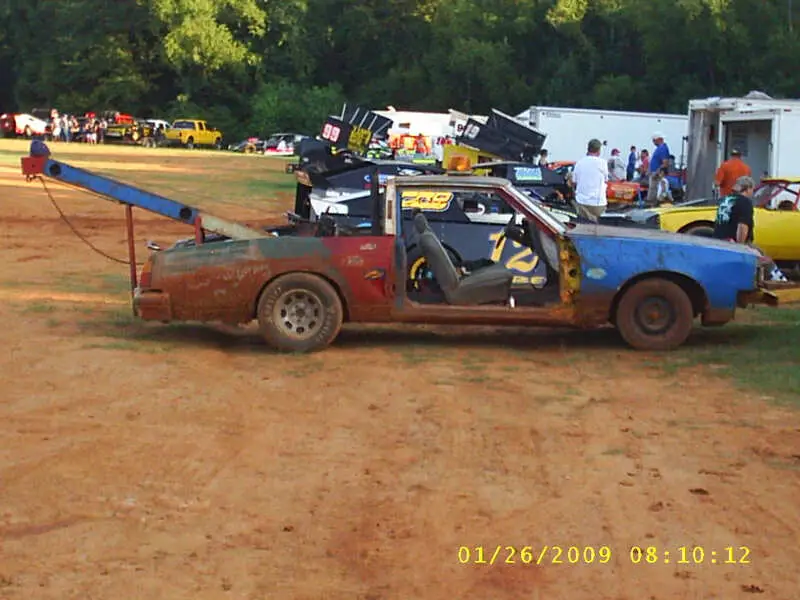 Southern Hills Tactical, Custer, SD. Google Maps
Population: 2,346
Gun stores per capita: 5th in SD
Bars per capita: 3rd
Fishing/bait shops per capita: 2nd
Little Custer is smack dab in the middle of the Black Hills National Forest. It appears as if far western South Dakota is the most redneck part of South Dakota by far.
Way up in these hills, there are enough bait shops, bars and gun stores to keep a redneck entertained year long. The varmints practically walk right up to their front porches up here.
Varmints have no chance in hell anywhere near Custer. None at all.
7. Hot Springs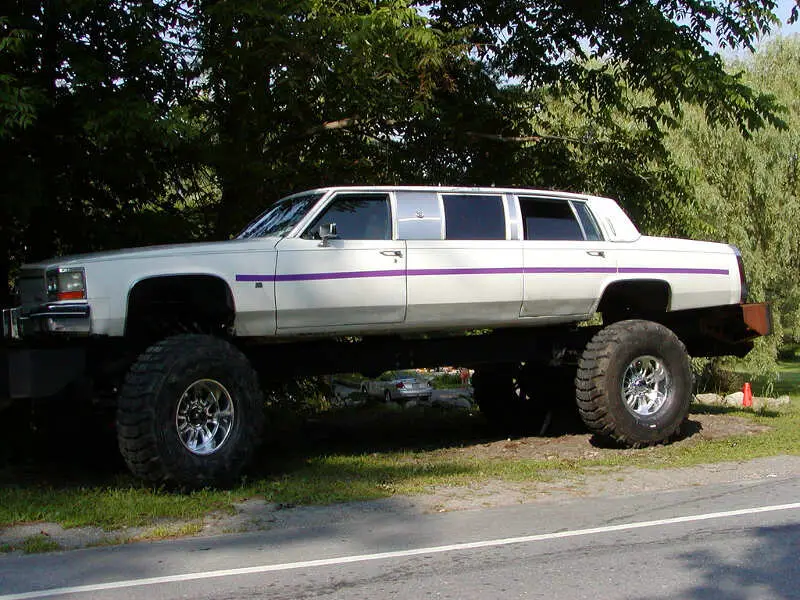 Dollar Store, Hot Springs, SD. Google Maps
Population: 3,655
High school graduation rate: 82%
Trailer parks per capita: 7th in SD
Bars per capita: 9th
Chew factor: 9
Well you're certainly not running out of chew out here in Hot Springs. Nor are you gonna run out of beer or cheap groceries.
Or things to shoot at. Hot Springs is also at the base of Black Hills.
If you want to meet a Hot Springs neck, head on down to Woolly's Western Grill off of Highway 18. You can bet they're sittin' around in there, comparing who shot the most birds, and speculating about when rut's gonna hit.
8. Flandreau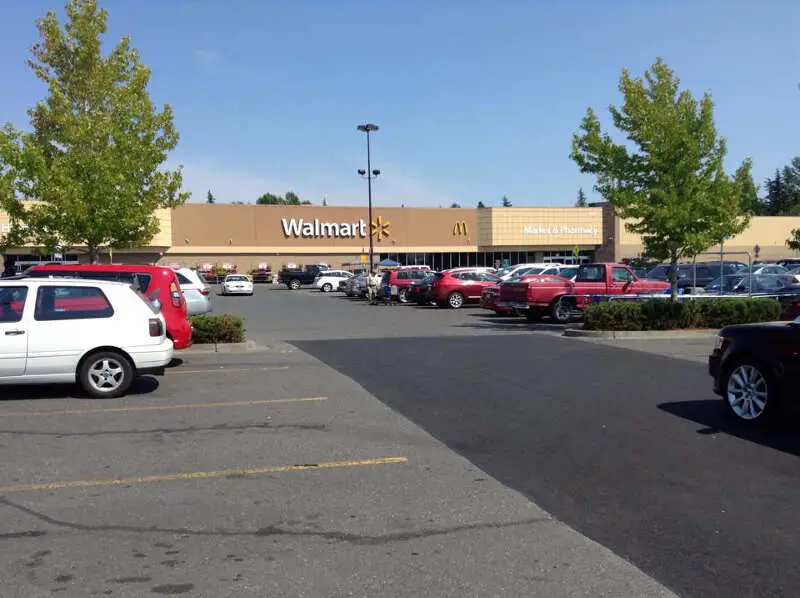 Bar X Bar, Flandreau, SD. Google Maps.
Population: 2,302
High school graduation rate: 81%
Fishing/bait shops per capita: 10th in SD
Chew factor: 4
Flandreau is in Moody County right on the Minnesota state line. There ain't much to do out in these parts except throw in a line into the Big Sioux River all day long. In fact, rednecks here can fish from their back porches if they're so inclined.
They've got a few bars in town, and a few spots to pick up some chew and tobacco.
9. Chamberlain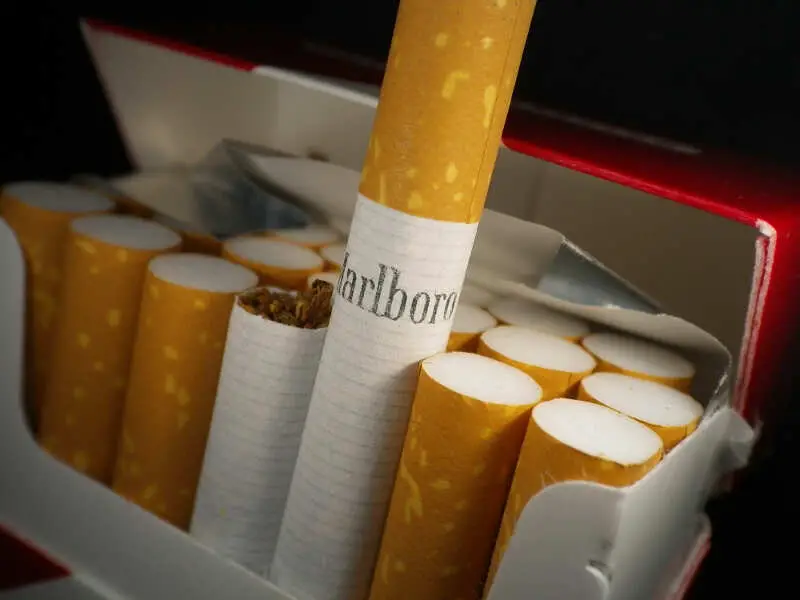 Silver Dollar Bar, Chamberlain, SD. Google Maps
Population: 2,783
Chew factor: 9
Bars per capita: 7th in SD
Fishing stores per capita: 3rd
Chamberlain is about a six pack west of Sioux Falls, right along the Missouri River. There are several factors that indicate this place is crawling with rednecks, including places to get chew, a few bars and some places to pick up cheap bait.
You know, all the redneck essentials.
Down at the Silver Dollar Bar, you'll find lots of necks, throwing back Coors Lights, talking about things that rednecks talk about.
You know, NASCAR, who shot their limit last fall, who has the loudest truck.
You can bet yer' chickens that sounds like the kind of place that's worth stoppin' by for a bit.
10. Volga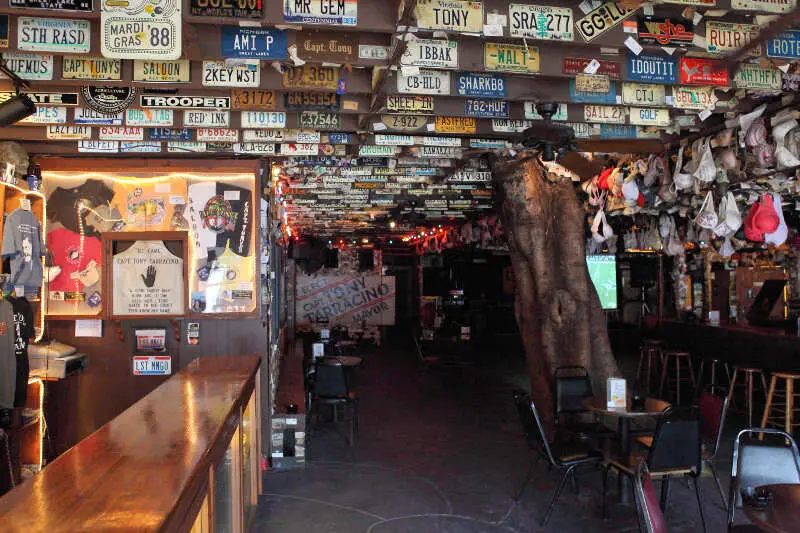 Deeders, Volga, SD. Google Maps
Population: 2,013
Trailer parks per capita: 18th
Walmart rank: 11th
Chew factor: 9th
Volga is about 99% white and very blue collar. It's located about 4 cigarettes north of Sioux City. Head up I-29 and make a left onto route 14 and look for a big pile of beer cans.
God Bless America.
There You Have It
According to the official dictionary definition of a redneck, and based on stereotypes that the internet says are true, using science to determine the most redneck cities in a state can't be too far off. If you're analyzing smaller cities in South Dakota with blue collar workers, where people have lots of options for drinking, fishing, hunting and Walmarting, this is an accurate list.
We wrote about the drunkest cities in South Dakota as well. Click here to read that one.
We also wrote a story on the worst places to live in South Dakota if you didn't happen to see it. Click here to read it.