This article is an opinion based on facts and is meant as info-tainment. Don't freak out.
Is there anything really wrong with being called a Texas redneck? Most rednecks would say, "I don't care what you call me, as long as you call me for supper."
Rednecks are a part of our culture. They are hailed as being great in our song lyrics. They're prominently featured in reality television. There are even video games about rednecks.
So, you'd think people who are rednecks would be proud to be called a redneck. Especially down in eastern Texas (where most of the cities ended up being located). Here, you've got people who vote one way, who stick to their own, and who would rather rely on each other than on the government.
Wait. What is a redneck anyways? Well, according to the official bible of literature, the Merriam-Webster Dictionary, a redneck is:
"A white person who lives in a small town or in the country especially in the southern U.S., who typically has a working-class job, and who is seen by others as being uneducated and having opinions and attitudes that are offensive."
Plus, we thought why not add in a few stereotypes? Cause, you know, rednecks live in mobile home parks and they like to hunt, drink, chew and shoot things. They eat at Waffle House and shop at Bass Pro Shops, Walmart and Dollar General.
Using that criteria, it's not hard to scrape the internet, run some scientific data on where rednecks might live in Texas, and then put out a list.
Because, the data never lies, does it? So hold our beers and watch while we run some rankings!
After analyzing 370 cities with a population between 2,500 and 10,000, we've finally determined these are The Most Redneck Cities in Texas:
Schulenburg
Trinity
Giddings
Hallsville
Read on below to see how we crunched the numbers and how your town ranked.
For more Texas reading, check out:
What redneck criteria did we use?
In order to rank the most redneck cities in Texas, we had to determine what criteria makes a redneck.
We threw a lot of criteria at this one in order to get the best, most complete results possible. Using Yelp and Google Maps, this is the criteria we used:
The dictionary definition categories
Small towns
Least amount of high school graduates
Lives in the south
And the stereotypical categories
Number of dive bars per city
Number of mobile home parks per capita
Number of tobacco stores per city
Number of guns and ammo stores per city
Walmarts, Waffle Houses, Bass Pro Shops, and Dollar Generals nearby
Note: For the sake of getting reliable numbers, we counted places within a city's border, as well as within a short driving distance.
If you'd like to see the complete list of cities, from most to least redneck, we put in a list of the cities in a chart at the bottom. Hope you're on there if you want to be.
1. Vidor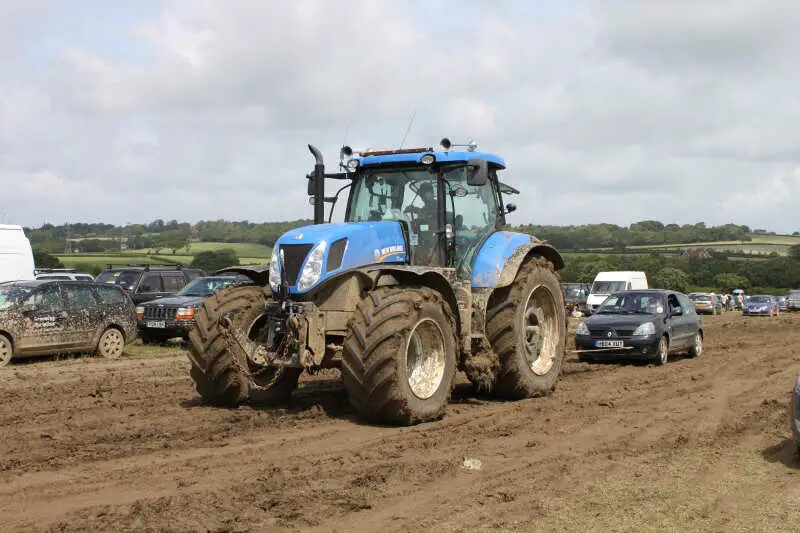 Barbue Depot, Vidor, TX. Google Maps.
Population: 10,122
Gun stores per capita: 9th in Texas
Bars per capita: 9th in the state
Dollar General rank: 2nd
Walmart rank: 4th
Dayuuuum, Vidor! You have the official bragging rights as being named the most redneck city in the entire state of Texas. You may now brag to your friends and share this endlessly on your Facebook walls.
Lets see why. Out of over 300 cities, Vidor has the 9th most places to buy guns and the 9th highest number of bars, per capita, in the state. That's a redneck combination for sure.
Plus, there are 4 Dollar Generals in town, a Walmart, and several Waffle Houses in the general area, which is just outside of Beaumont.
And, when you read the forum comments about Vidor, it's pretty clear that there's a redneck mentality here. So, our data is apparently pretty accurate.
Did you know Vidor is 97% white? Now, all young redneck pups have a place they can aspire to grow up in one day.
2. Schulenburg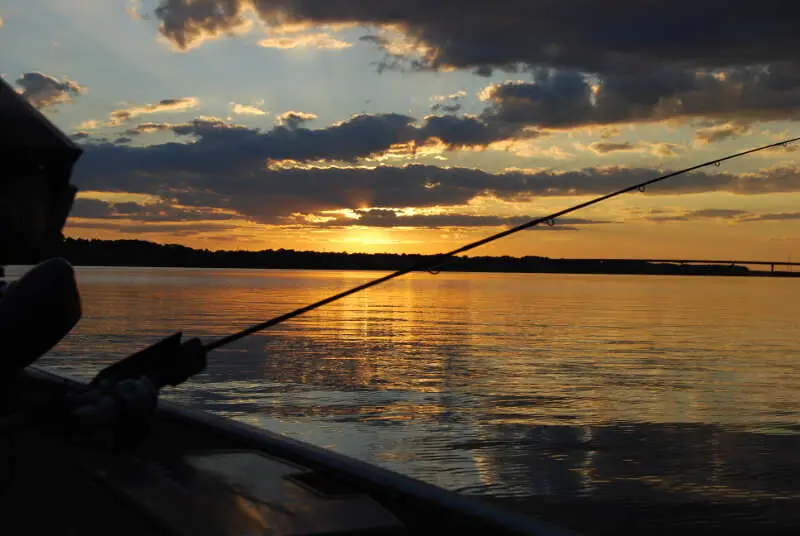 Roy's Guns, Schulenburg, TX. Google Maps
Population: 2,877
Gun stores per capita and the area: 9th most in Texas
High school graduation rate: 64%
Chew per capita: 11th
Little ole Schulenburg, Texas is a pretty rednecky place. At least that's what the data says.
You've got plenty of opportunities to throw back a cold one in the area here, and it's centrally located on I-10 in between Houston and San Antonio. So, you can bet lots of rednecks sit back and watch the 'city folk' pass through town every day.
Most likely, the rednecks way out in Schulenburg are doing all sorts of redneck stuff all day. Mudding, blowing stuff up. That sort of thing.
3. Cleveland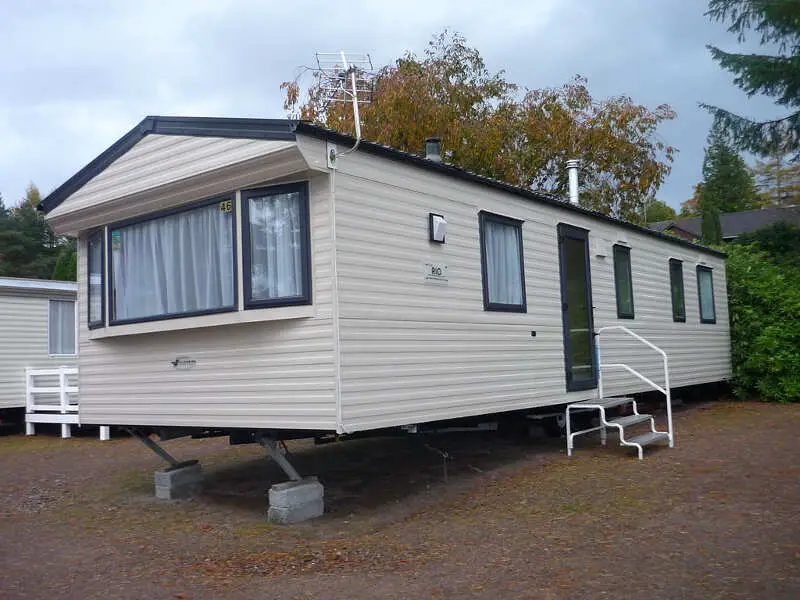 Buffalo, Too! bar in Cleveland, TX. Google maps
Population: 7,835
High school graduation rate: 58%
Bars per capita and in area: 25th in Texas
Tobacco shops in the area: 40th in the state
Mobile home parks in area: 37th
An hour north of Houston is the small town of Cleveland, Texas. Up here, you have lots of options to get your fishing gear and your chew and smokes. And, it's a very blue collar population – nearly half of the residents didn't finish high school.
Cleveland rednecks have their very own Cleveland RV and Mobile Home Park, which is just the place you want to be when they sit around and talk about when rut's gonna hit.
Located nearby is the Sam Houston National Forest, where rednecks fish all day and shoot at deer, rabbit, squirrel, coon, wild hogs, ducks and dove.
Sounds like redneck heaven, doesn't it?
4. Trinity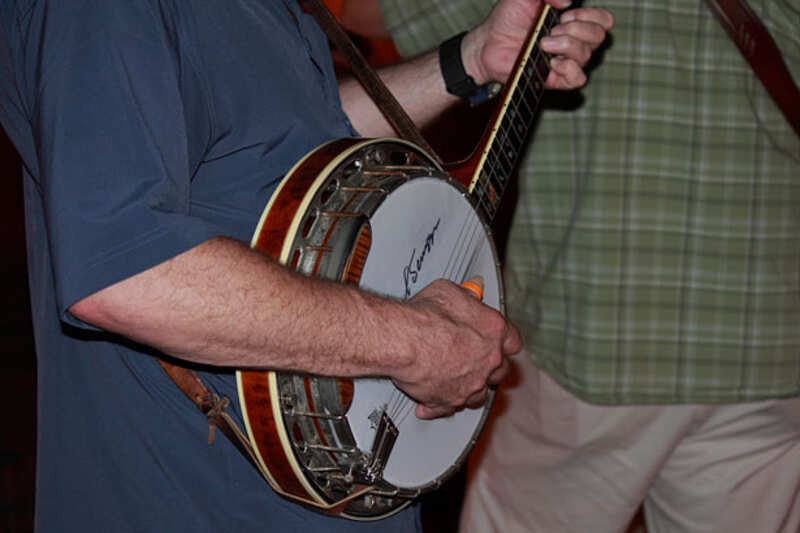 South Oaks Mobile Home Park, Trinity, TX. Google maps.
Population: 2,693
Chew factor: 9th in Texas
Fishing/bait shops per capita: 19th in the state
Mobile home park rank: 13th
Little Trinity, a city in eastern Texas, is a blue collar place with the 9th highest concentration of tobacco stores in the area, and the 19th most places to get your bait and tackle.
Rednecks here have it made: They are smack dab in the middle between Lake Trinity and the Davy Crockett National Forest.
There are only two stoplights in this speck of a redneck town. That means when Trinity rednecks get too liquored up, they can probably ride the mower into Dollar General without getting busted.
5. Giddings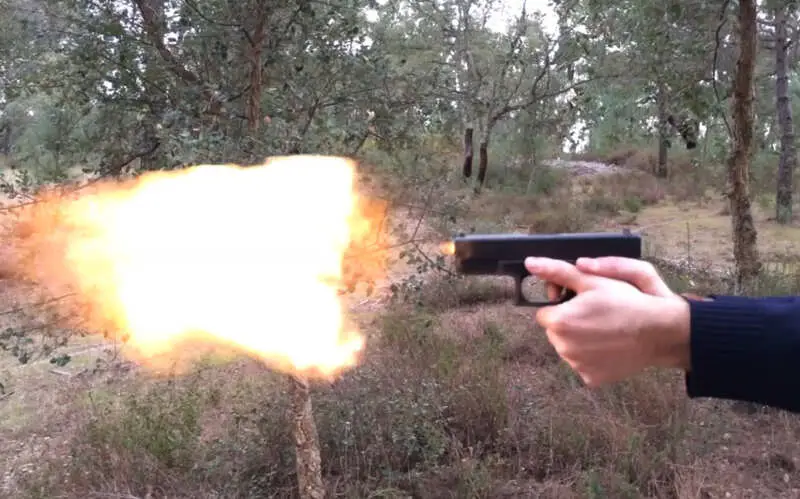 Tejas Trading Post, Giddings, TX. Google Maps
Population: 4,905
Walmart rank: 30th in Texas
High school graduation rate: 61%
Waffle House rank: 18th in the state
Guns and ammo rank: 35th
Giddings is a smallish town about an hour east of Austin on Route 290. Here, you've got one of the highest concentrations of rednecks. There are plenty of places to buy guns and ammo, and a Walmart all to themselves. Bonus: Rednecks here have a Buc-ee's, too.
This Google Maps comment about the Giddings Buc-ee's just about sums up how redneck it is here:
"I went in pee and my car got scratch by some punk guy. White guy with hat and tight jeans. U can go f urself. I will shoot u if i c u again."
She probably didn't mean it, since the Giddings' Town Motto is: 'Giddings Texas: Experience Hometown Hospitality'.
6. Hillsboro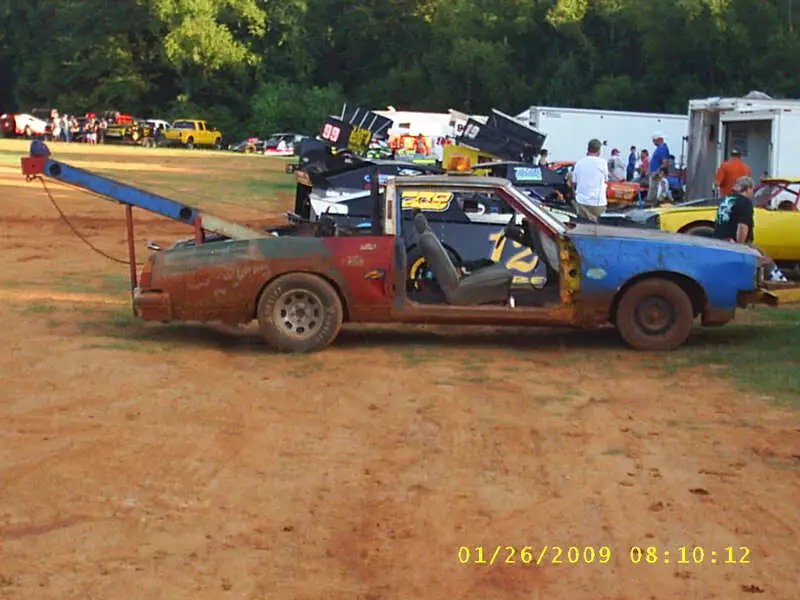 Downtown Hillsboro, TX. Google maps
Population: 8,488
Bars per capita: 32nd in the state
High school graduation rate: 60%
Mobile home parks: 21st in TX
Here in Hillsboro, rednecks have many options for trailer park or mobile home park living. Nothing says love like sharing a bottle of hooch at a community swimming pool while the little ones are splashing in their camo bathing suits.
There's a Walmart and Tractor Supply in the same parking lot. So while dad works on getting the truck hitch fixed, mom can shop for an outfit for the church carnival next weekend.
7. Jersey Village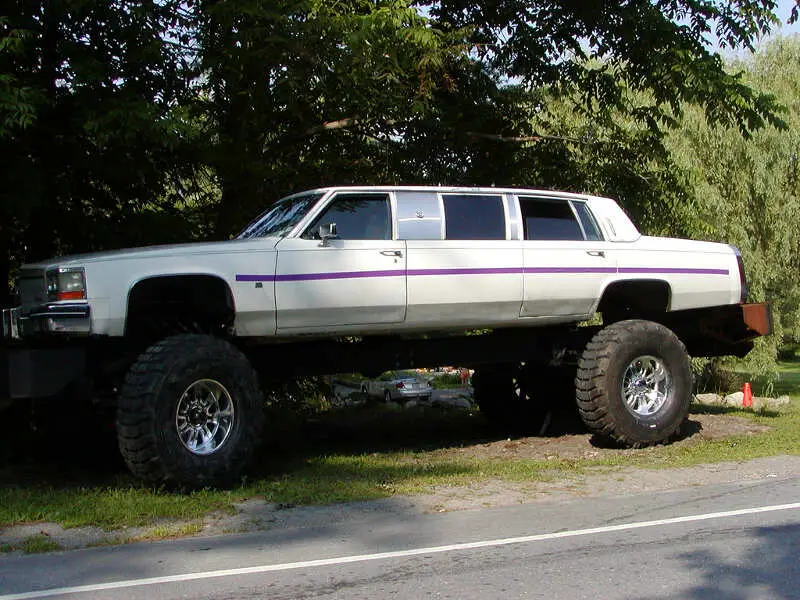 There are lots of rednecks dressed as working people in the Jersey Village, TX gun store. Freedom Munitions Facebook page
Population: 7,862
High school graduation rate: 53%
Guns and ammo rank: 31st in TX
Fishing/bait shops per capita: 6th most
Walmart rank:1st in Texas
There are 9…yes 9 Walmarts within a short driving distance of Jersey Village, a small city outside of Houston. What does a redneck do when one Walmart is out of bullets? They go to the other Walmart.
Most population appears to be working-class rednecks with paychecks who have lots of options to buy ammo and bait, then fire up the truck to make the evening trek out to the lake.
8. Seminole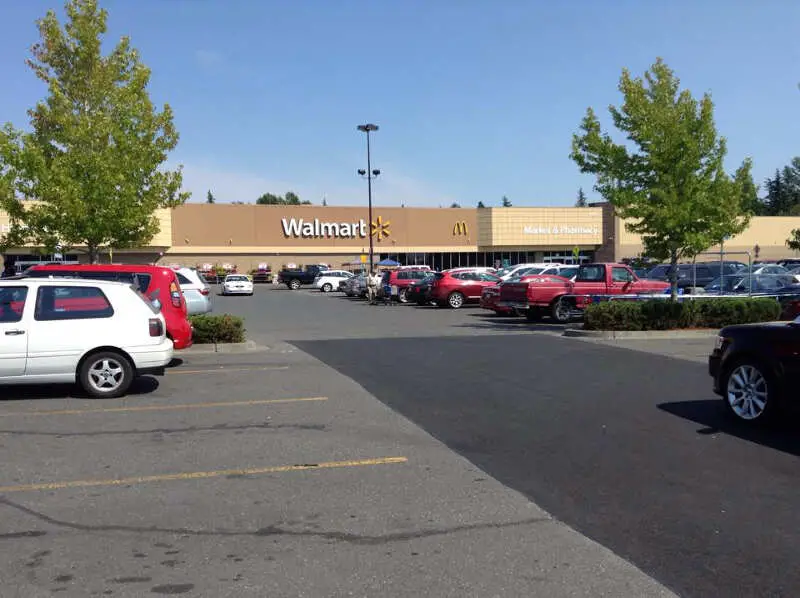 Seminole, TX. Google Maps
Population: 5,910
Guns and ammo per capita: 21st in Texas
Bars per capita: 19th in TX
Walmarts per capita: 9th
There's simply a higher number of places for the rednecks in Seminole to get their ammo, bait, cold beer and chew. Fun fact: Seminole is the only city in western Texas to make this list.
It's also the home to country singers Larry Gatlin and Tanya Tucker. Most people would consider their style of country and western pretty redneck.
9. Hallsville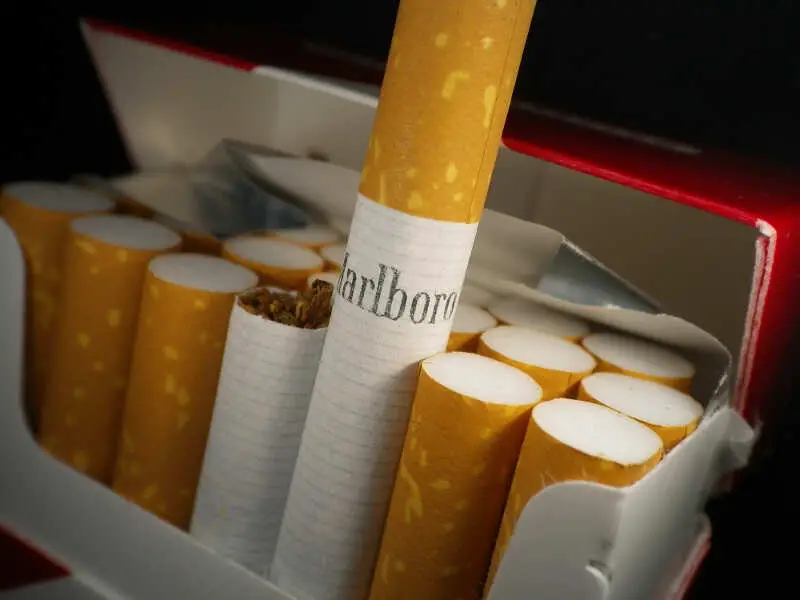 Bruce's Bar-B-Q Kountry, Hallsville, TX. Google maps
Population: 3,898
Chew factor: 15th in the state
Dollar store rank: 3rd in Texas
Bait shops in area: 9th in Texas
A whopping 90% of the people who live in Hallsville are white. And while they don't have a Walmart of their very own, there are 5 within a 30 minute drive. The city is just about as far in eastern Texas you can get before you're in Louisiana.
According to Wikipedia, the town of Hallsville has 'really grown' lately, and it now boasts five traffic lights, two dollar stores and several fast food restaurants.
If that's not a redneck description of a town, what is?
10. Carthage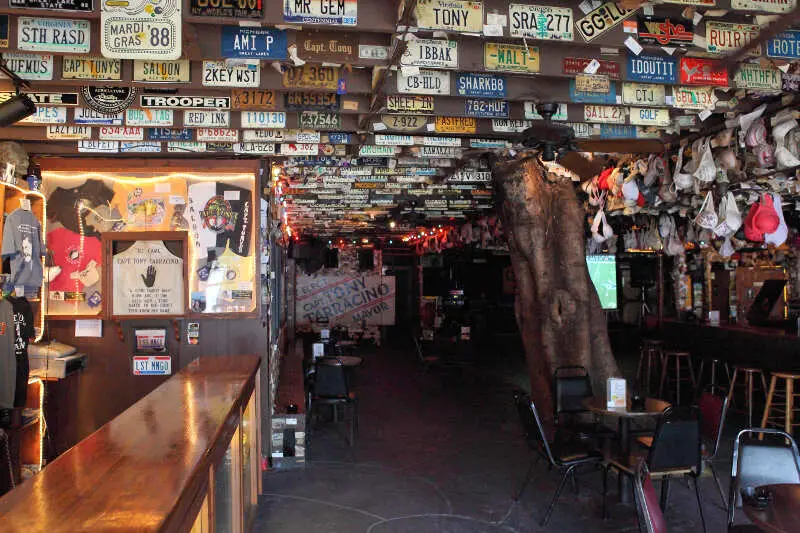 Daddy Sam's BBQ & Catfish, Carthage, TX. Google Maps
Population: 6,816
Mobile home parks in area: 11th most in Texas
Bars per capita and in area: 35th most in the state
Chew factor: 10
The numbers indicate that there is a heavy concentration of rednecks in Carthage, TX, whose city motto is "Country At Its Best." Carthage is near the Louisiana state line.
They have plenty of options to throw back a few Busch Lights, and there are a high number of places they can get their chew. Carthage's 'chew factor' is a 10.
Nearby is Martin Lake and Lake Murvaul, plus a bunch of other smaller fishing holes that may or may not be 'private.'
But that never stopped a redneck determined to catch dinner.
There You Have It
According to the official dictionary definition of a redneck, and based on stereotypes that the internet says are true, using science to determine the most redneck cities in a state can't be too far off. If you're analyzing smaller cities in Texas with blue collar workers, where people have lots of options for drinking, smoking, hunting and Walmarting, this is an accurate list.
We published a story on the 10 worst cities to live in Texas that might be more 'stimulating' reading for your day. Click here to read it.