This article is an opinion based on facts and is meant as infotainment. Don't freak out.
Swipe left for slideshow
Is there anything really wrong with being called a Vermont redneck? Sure, every state has them. While they might be defined with a different criteria in other states, there's plenty of them all over The Green Mountain State.
In fact, there's a debate online: Are there more hippies or rednecks in Vermont?
Wait. What is a redneck anyways? Well, according to the official bible of literature, the Merriam-Webster Dictionary, a redneck is:
"A white person who lives in a small town or in the country especially in the southern U.S., who typically has a working-class job, and who is seen by others as being uneducated and having opinions and attitudes that are offensive."
Plus, we thought why not add in a few stereotypes? Cause, you know, rednecks like to hunt, fish, drink, smoke and shoot things. And shop at Walmart.
Using that criteria, it's not hard to scrape the internet, run some scientific data on where the most members of the Vermont redneck family tree most likely live. Most of these places probably won't surprise you.
Because, the data never lies, does it?
So, hold our beers and watch this. After analyzing all cities with a decent amount of people in them, we came up with this list as The Most Redneck Cities in Vermont:
Derby
Bennington
Read on below to see where your town ranked.
For more Vermont reading, check out:
What redneck criteria did we use?
In order to rank the most redneck cities in Vermont, we had to determine what criteria makes a redneck.
We threw a lot of criteria at this one in order to get the best, most complete results possible. Using Yelp and Google Maps, this is the criteria we used:
The dictionary definition categories
Small towns
Least amount of high school graduates
And the stereotypical categories
Number of bars per city
Number of mobile home parks per capita
Number of tobacco stores per city
Number of places to get fishing gear
Number of guns and ammo stores per city
Walmarts, Golden Corrals, Bass Pro Shops, and dollar stores nearby
Note: For the sake of getting reliable numbers, we counted places within a city's border, as well as within a short driving distance.
1. White River Junction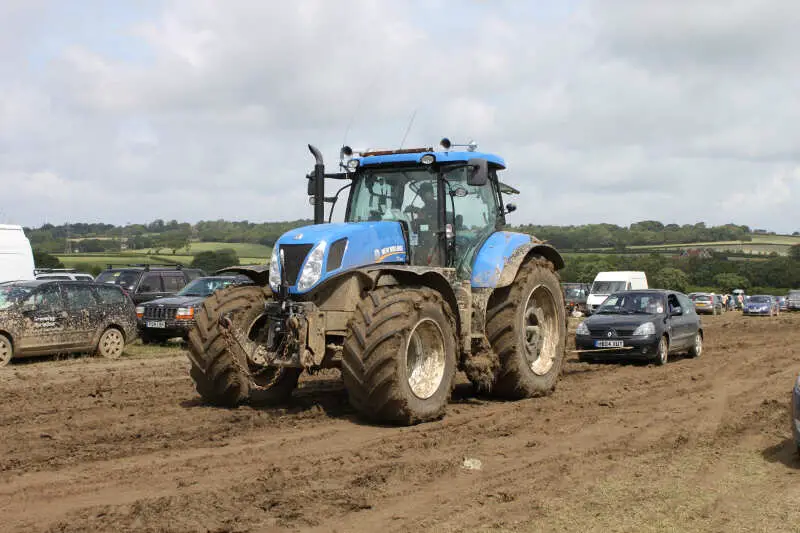 The Filling Station, White River Junction, VT. Google Maps
Population: 2,273
High school graduation rate: 77%
Dollar stores per capita: 3rd
Gun stores per capita: 2nd
Whoo-whee, White River Junction! You have the official bragging rights as being named the most redneck city in the entire state of Vermont. You may now brag to your friends and share this endlessly on your Facebook walls.
Let's see why. Whelp, first off, a redneck loves to fish, and they don't call it White River Junction fer' nuthin! It's where the White and Connecticut Rivers merge. You can imagine how many of the residents here skip out on work and school to throw a pole in the water every mornin'.
And hunting? You betcha. There's all sorts of varmints shot up in these parts.
When you consider that nearly 1 out of 4 people never finished high school and it's 98% white, what you've got is a little slice of redneck heaven way out on I-89 right at the New Hampshire State line.
2. Derby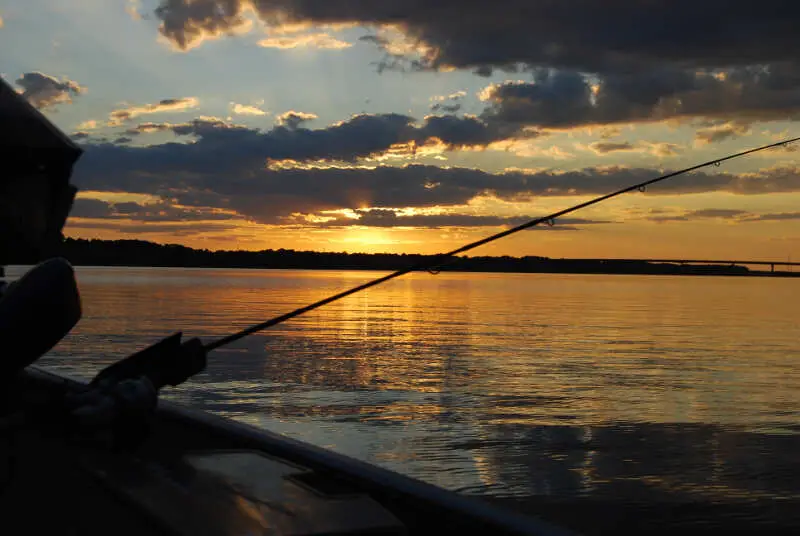 Right on the banks of Lake Derby. Google Maps
Population: 4,621
High school graduation rate: 83%
Dollar stores per capita: 5th in VT
Chew factor: 10
Yes, siree, there's plenty of rednecks in the boondocks of Derby, Vermont. It's actually the largest, most vast city in Vermont, when you consider square mileage. The official population is somewhere around 4,600, but you have to wonder how many rednecks were out trapping beaver or stuck in the mud somewhere when the head count was tallied.
Being right on the Canadian border and all, the closest Walmart that Derby necks have access to is in Canada. "Hop in the truck, kids, we're goin' on a road trip!"
Can you imagine the look on the Canadian faces when a barefoot neck family from Derby comes strolling in? No, we aren't attacking you, Canada. The ammo and shotguns are for Bambi.
God Bless America.
3. Brattleboro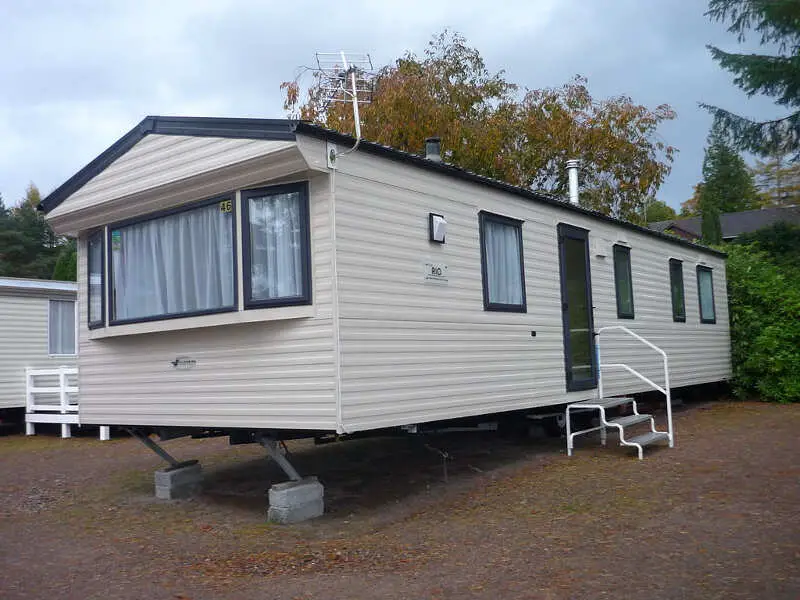 Roadhouse Bar and Billiards, Brattleboro, VT. Google Maps
Population: 6,981
High school graduation rate: 84%
Walmart rank: 3rd
Trailer parks per capita: 6th
Battleboro is simply crawling with rednecks. And, they have a Walmart all to their own. For a redneck, that's like short lines at Disneyland.
And talk about huntin! Nearby is the Pisgah State Park. A neck could spend weeks back here shooting at bear, deer, squirrel, coon, possum, birds. You name it.
Plus, they've got a few trailer parks, too. If you want to see them, take I-91 south till you get to Route 9. Then look for a pile of beer cans and some underwear frozen to the clothesline.
Bring some duck tape. They're out.
4. Randolph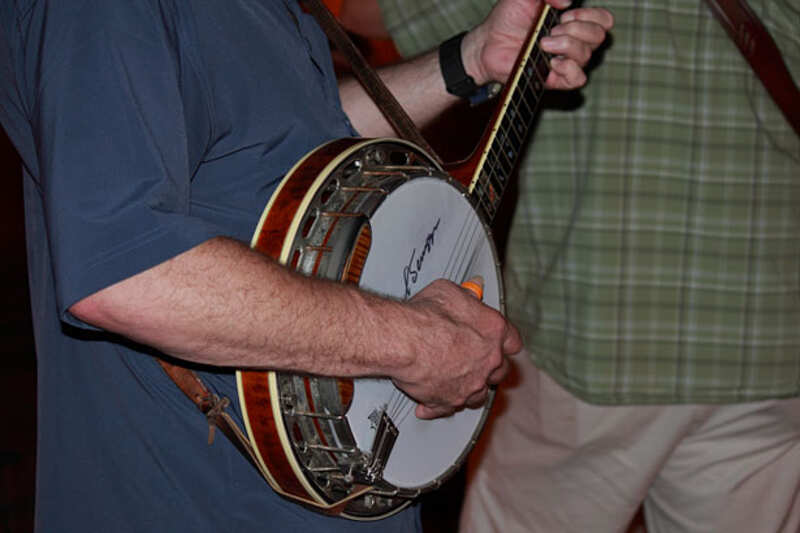 Black Krim Tavern, Randolph, VT. Google maps
Population: 1,703
High school graduation rate: 81%
Trailer parks per capita: 6th
Fishing/bait shops per capita: 7th
About 6 or 12 beers south of Burlington along I-89 is the little land of rednecks we call Randolph. You can tell when you're getting close. The shotgun blasts can be heard for miles and miles away.
Don't make fun of their education levels here. They've got quite a few places in the area to stock up on shells. And if you see one with his snowmobile stuck in the mud, why not pull over and offer a hand? He might pay you back in Busch Lights.
5. Bennington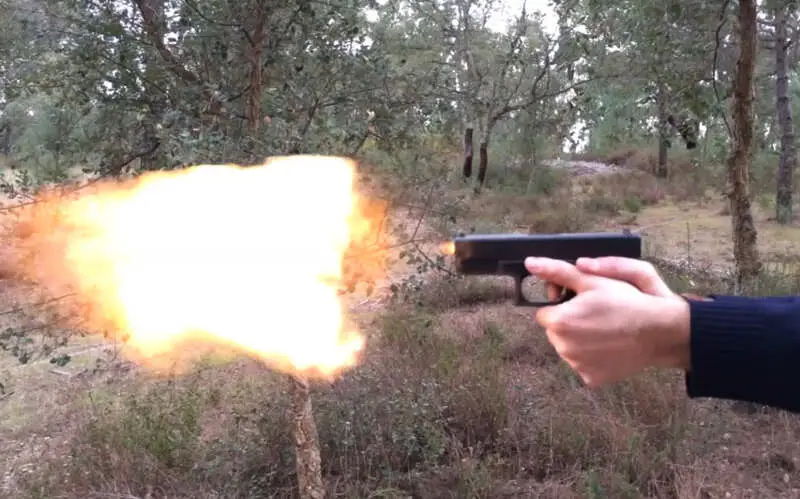 One of many Dollar Stores in Bennington, VT. Google Maps
Population: 8,869
Chew factor: 8
Dollar stores per capita: 1st in Vermont
Bennington might be the most isolated place in the state of Vermont. It's tucked way back in the hills on Route 9, near the New York State line. You can bet that the rednecks get away with just about whatever they want back in these hills.
They don't build dollar stores where there ain't customers, folks. Bennington has 4 of them. Actually, the rednecks here have just about everything they could ever want.
Think about it: A redneck baby could probably grow up into a redneck adult and not even ever have to leave Bennington their entire lives.
Some probably don't.
6. St. Albans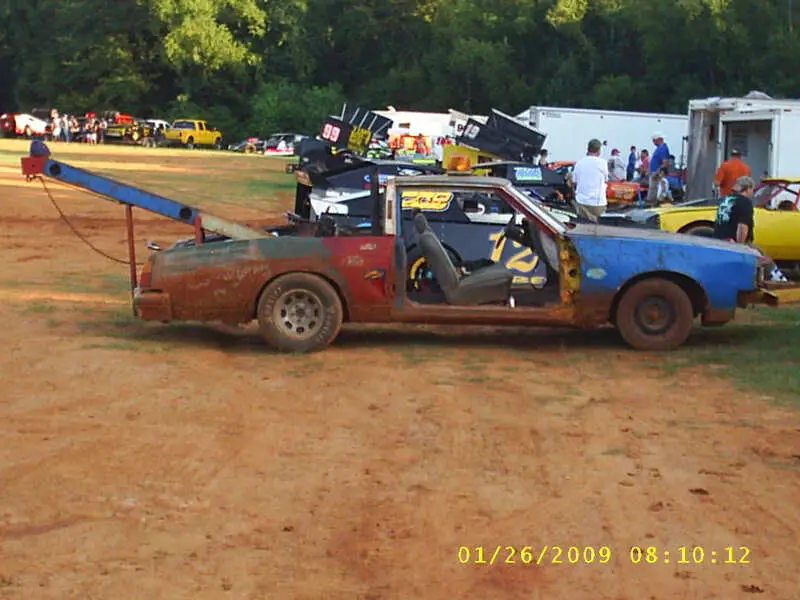 St. Albans, VT. Google Maps
Population: 6,944
High school graduation rate: 84%
Walmart rank: 7th in Vermont
St. Albans has the rednecks with paychecks. Most of the folks here have regular ole' jobs. But that doesn't mean they don't like to get after it rednecky style, big time.
You can probably see 'em down by Saint Albans Bay quite often before and after work, pullin' bass out left and right. Fishing is a big part of the St. Albans redneck lifestyle; They have fishing derbies and fishing clubs, where they get together and talk about redneck fishing stuff.
When you step foot into a St. Albans home, expect to see a stuffed fish above the fireplace and some catfish in the deep fryer.
7. Brandon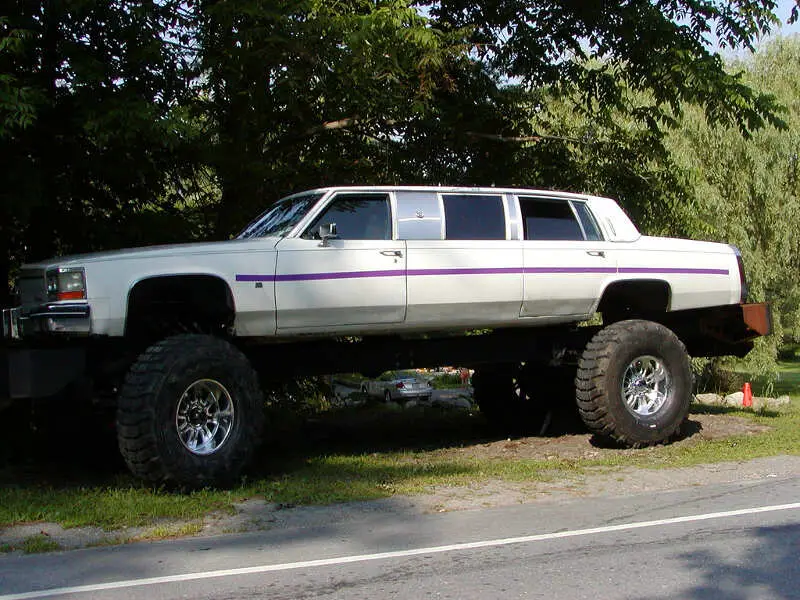 Brandon, VT. Google Maps
Population: 1,560
High school graduation rate: 73%
Dollar stores per capita: 5th in Vermont
Down near the Brandon Swamp Wildlife Area is the teeny little redneck town of Brandon. This is the place where you see rusted, abandoned snowmobiles parked in yards up and down the streets.
Just think, Brandon. Had you studied even less in high school, you coulda' won this whole thing. But we admire your stubbornness. There are, indeed, far more important things to do than sitting in math class on Monday morning.
You know, like blowing things up and shooting squirrels.
8. Enosburg Falls
.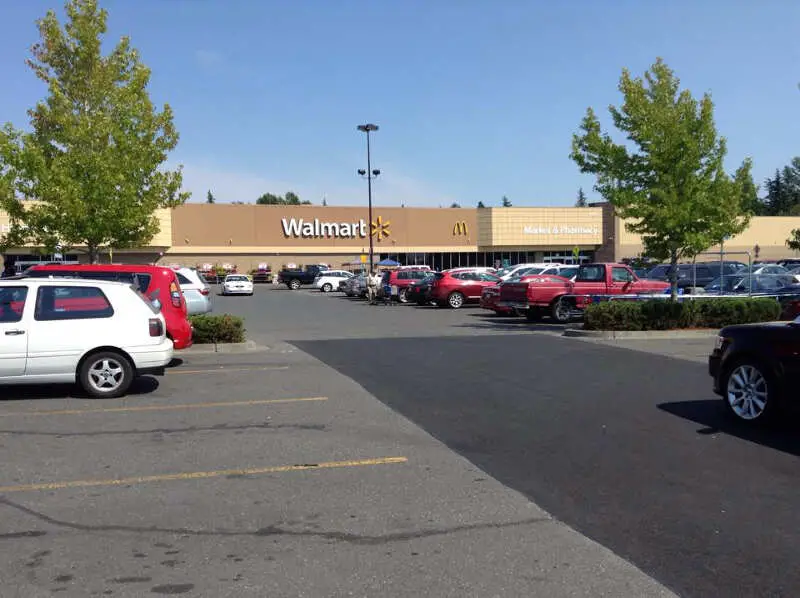 Enosburg Falls, VT. Google Maps.
Population: 1,389
High school graduation rate: 72.9%
Trailer parks and mobile homes: 4th per capita
Hey, we have a good ole' fashioned competition! Enosburg Falls givin' Brandon a run fer' their money when it comes to who went to school less often. Maybe you guys can work together on your GEDs.
And no, that doesn't mean Get Er Done.
9. Windsor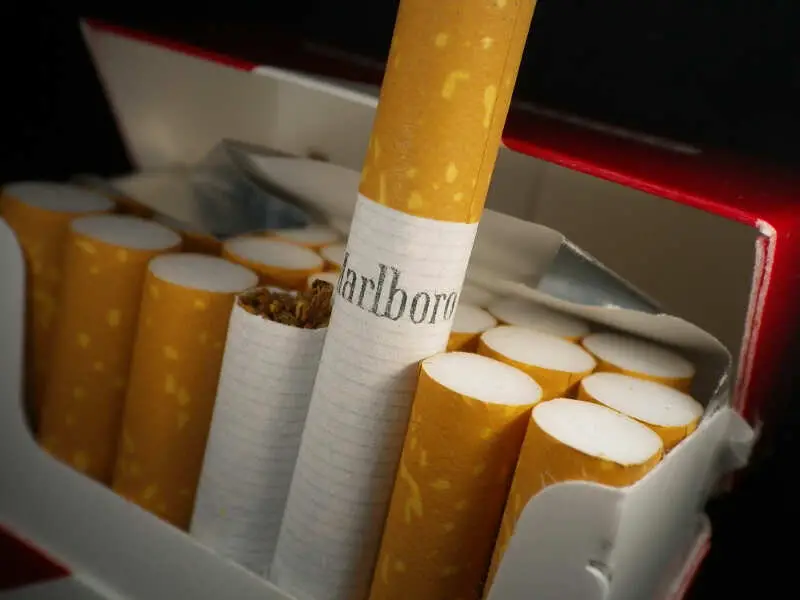 The Vittles Stop BBQ, Windsor, VT. Google Maps
Population: 3,553
High school graduation rate: 77%
Dollar stores per capita: 7th in Vermont
Bait shops per capita: 13th
Windsor is another necky place along I-91 right on the New Hampshire state line. They have a dollar store, a place to get firearms and nearly 1 in 4 residents never took the time to finish school.
Windsor actually was a big munitions manufacturing hub back in the day. And did you know they have an annual Moon Dance here every year? It's true. It features back woods music, magicians and hypnotists.
Maybe we should call them hippie rednecks. Hipnecks? Hednecks? Anyways, they need a name.
10. Milton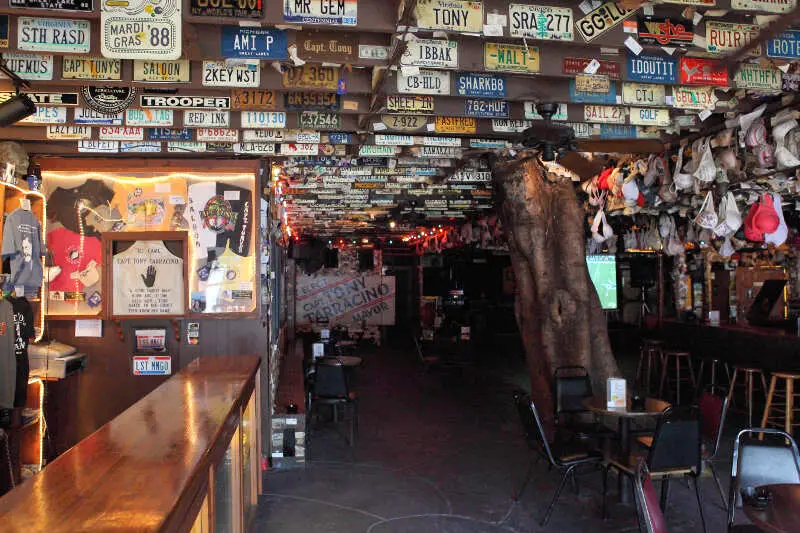 Bob's Gun Shop, Milton, VT. Google Maps
Population: 10,352
Trailer parks per capita: 10th in VT
Chew factor: 15
When you look at the numbers, it's obvious that lots of rednecks live here. Not only is the place right at the base of some great fishin, but the internet is filled with people calling Milton rednecks.
There are 8 dairy farms here. They have a horseshoe club in town. They got themselves a dollar store, a big ole' gun store, and the number of places to get tobacco – what we call the 'chew factor' – is really high.
It sounds like instead of driving needlessly large trucks like the rest of Vermont's rednecks, the necks in Milton roll around town in Subarus.
With or without horns on the hood.
There You Have It
According to the official dictionary definition of a redneck, and based on stereotypes that the internet says are true, using science to determine the most redneck cities in a state can't be too far off. If you're analyzing smaller cities in Vermont with blue collar workers, where people have lots of options for drinking, fishing, hunting and Walmarting, this is an accurate list.
We also wrote a story on the worst places to live in Vermont if you haven't seen it yet. Click here to read it.