If you're reading this, you're most likely from Vermont. Or a nosy New Hampshire neighbor. You're probably thinking, "Worst place to live in Vermont? Is there such as thing?"
While Vermont might be one of the most charming and beautiful states, and ranking the worst places to live might there sound like pure nonsense, the fact remains that there are simply `better' and `worse' places to live anywhere in the country. Including Vermont.
Is it all a bed of roses in the Green Mountain State? Of course not. Just like every other state, Vermont has its least desirable spots. The purpose of this post is to use science and data to determine which cities are the worst you could possibly live in if you make Vermont your home .
After analyzing 28 of the state's most populous cities (over 2,100 people), we came up with this list as the 10 worst places to live in Vermont:
The 10 Worst Places To Live In Vermont For 2023
Where are these places, you wonder? And before you get all riled up and say we're picking on small towns in Vermont, that's not the case.
We understand there's a lot of good in every place. For example, the best place to live in Vermont is Montpelier.
However, according to data (which doesn't measure things like beauty and 'friendly people'), the state has far better options for making a place home. And the worst place to live in Vermont? The worst place to live in Vermont is Springfield.
Read below to see how we crunched the numbers and how your city fared in 2023.
If you're looking for something more national, check out the worst cities in America or the worst states in America.
For more Vermont reading, check out:
---
Table Of Contents: Top Ten | Methodology | Summary | Table
---
The 10 Worst Places To Live In Vermont For 2023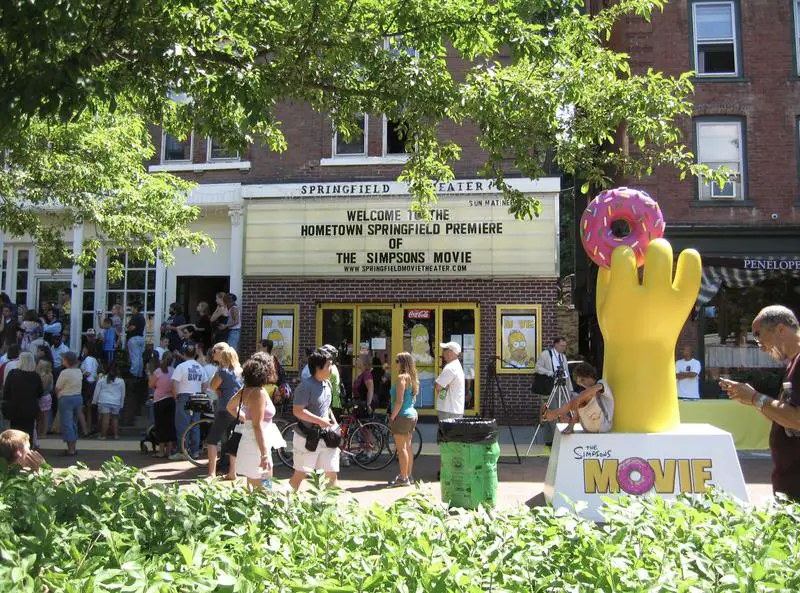 A rural community in the eastern part of the state, Springfield is built along the Connecticut River and sits along the border with New Hampshire. The town also serves as home to Vermont's oldest one-room schoolhouse, an artifact that dates back to 1790.
You'd hope that curriculum had improved in the past couple hundred years. Yet, today's schools in Springfield stumble along with a 2/10 rating on Great Schools.
The subpar education only represents one of the town's problems. The economy is also weak, with a poverty level approaching 20%. Affordability and diversity present challenges as well.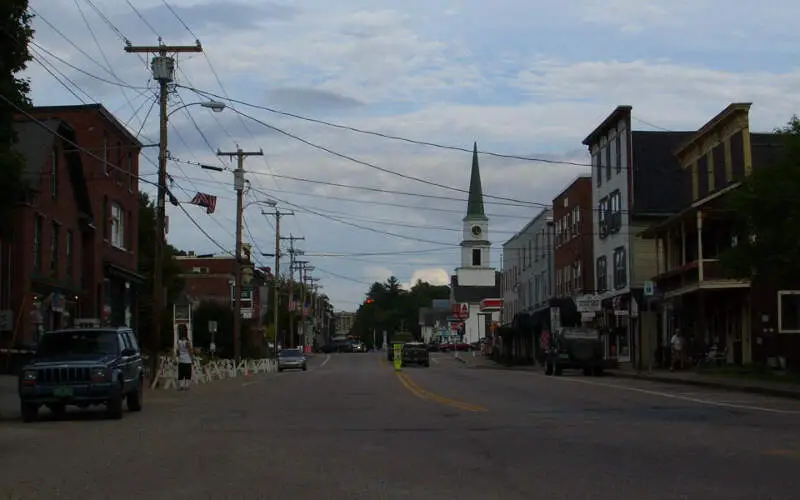 Source: Public domain
Looking to take in the natural splendor of Vermont? You can do a lot worse than Morrisville. The town can act as a jumping-off point for nearby wilderness, with great access to such locations as Mount Mansfield State Forest.
That makes a trip to the area sound ideal. The issue comes if you want to stay longer.
A lethargic economy weighs the community down. The median income comes in at a respectable $58,203. However, the limited opportunity in the region manifests itself in a 7.5% unemployment rate. Morrisville also suffers from scarce amenities (other than spectacular views) and from a lack of diversity.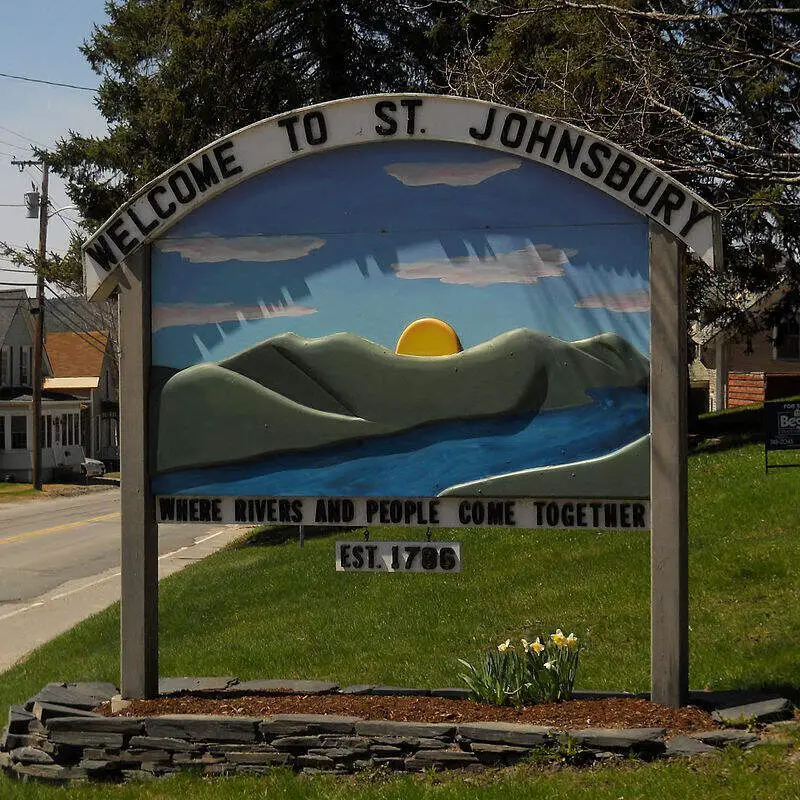 With 5,813 residents, St. Johnsbury might not seem like a major urban area. But given the rural nature of the surrounding countryside, it counts as a virtual metropolis.
Located in northeastern Vermont, about 50 miles south of Canada and a short drive from the New Hampshire border, St. Johnsbury serves as a commercial hub for its region. As a result, the town sports a healthy unemployment rate of 4.7%.
However, in other ways, St. Johnsbury acts like a small town. High-paying jobs are scarce, with a local median income of $41,415. Amenities and diversity are thin as well.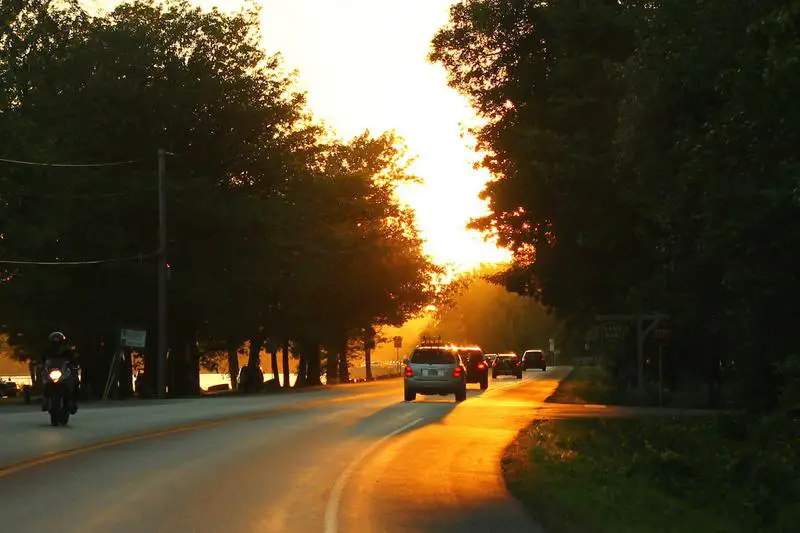 Milton sits near Lake Champlain in the northwest part of the state. This gives the town excellent access to water activities, as well as a relatively short drive to Burlington. A half hour's drive will take you to the heart of the state's largest city.
Still, even with this prime location, Milton ends up listed among the worst cities in the state. Why? The local economy underpins a median income of $74,884, but this prosperity has its blind spots. At the same time, the unemployment rate runs 17.1%. Meanwhile, the town sports scanty diversity and comes with a heavy price tag. The median home price hovers at $246,100.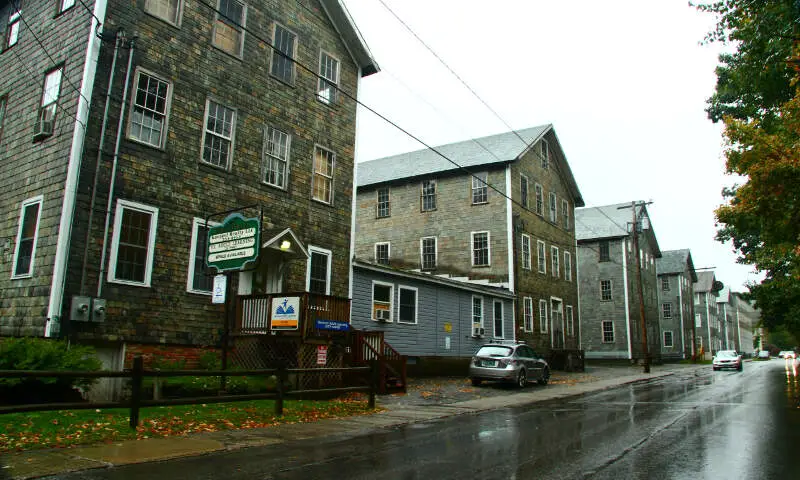 Brattleboro has a history as a resort town. In the mid-19th century, it was home to the Brattleboro Hydropathic Establishment, a place where stressed-out rich folks could enjoy natural spring waters. At the same time, it hosted what would eventually become the Vermont Asylum for the Insane – a completely different type of retreat from reality, of course, but the basic concept still holds. (That spot is now allegedly haunted, by the way.)
Nowadays, the 7,346 residents of Brattleboro might need a haven from the town itself. About 1 in 4 locals suffers below the poverty line. That fact results from low wages and the elevated expenses associated with the area. The cost of living runs 10% above the national average. Meanwhile, the median home value sits at $196,100, compared to a median income of $38,621.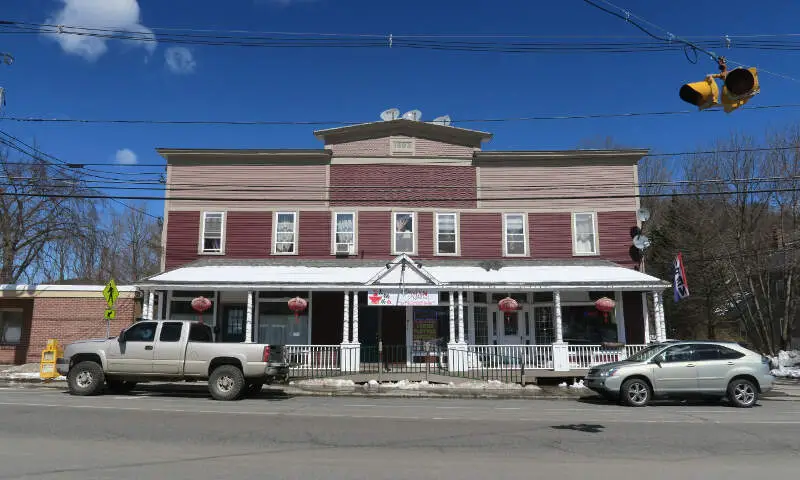 You'll find Brattleboro on this list. Well, things aren't much better in West Brattleboro. Like its neighbor, this town sits in the southeast section of the state, near the both the Connecticut River and the New Hampshire border.
And, like its neighbor, the town suffers a distinct poverty problem. The unemployment rate comes in at a relatively robust 3.1%, but the median income equals only $36,618. As a result, the poverty rate approaches 20%.
Still, West Brattleboro offers all the excellent scenery you've come to expect from these Vermont towns. Head down the road about 40 minutes to check out the Green Mountain National Forest.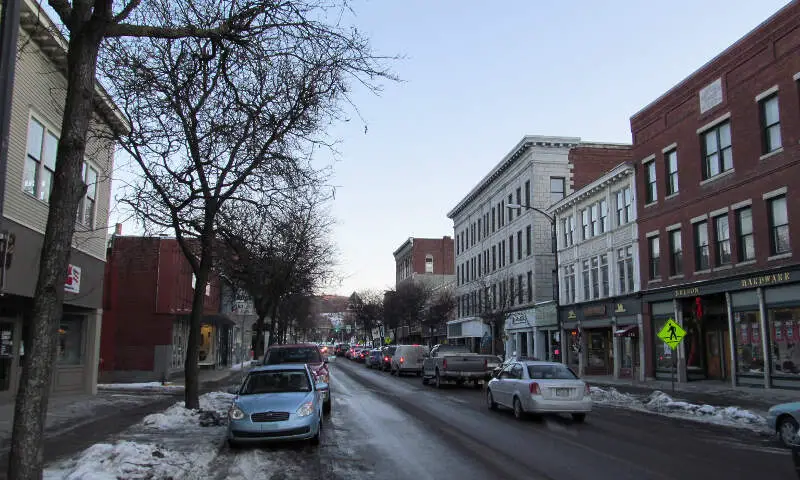 Many of the people who work in Montpelier live in Barre. Crime is the 5th highest in Vermont here, where residents have a 1 in 48 chance of being the victim of a property crime, which is actually pretty consistent with a 'bad' town in another state.
That means you have to lock your doors at night here.
However, there were only two violent crimes here in 2023, according to the FBI. That's amazingly low.
Barre also has the 8th lowest home values and a below average publicly funded education system.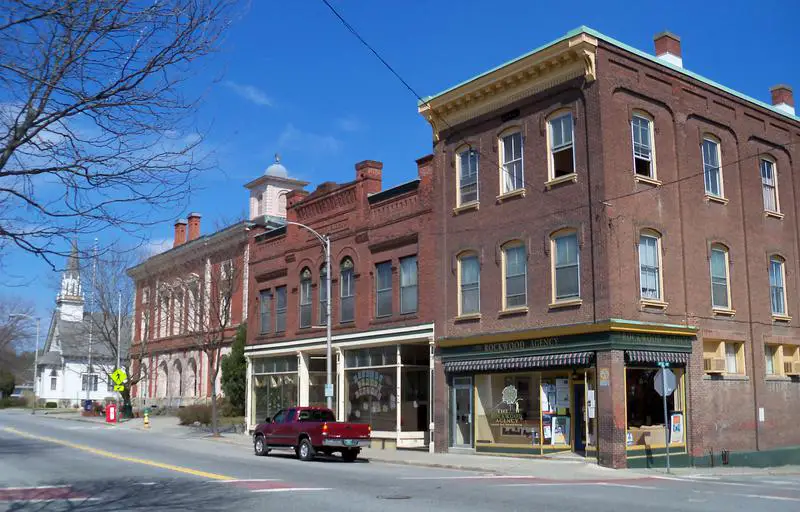 Methodology: How we determined the worst places to live in Vermont for 2023
To figure out the worst places to live in Vermont, we only needed to know what kinds of things people like and then decide what cities have the least amount of those things.
We don't think it's a stretch to assume that people like the following things:
Good education
Lots of jobs
Low crime
Low poverty
Nice homes
High incomes
High population density (Lots of things to do)
Short work commutes
Health insurance
The data comes from the Census's most recent American Community Survey and the FBI Uniform Crime Report.
We broke crime down into violent crime and property crime to give violent crime a more significant weight. If you did a simple calculation of all crimes per capita, property crimes are typically 7x more common and bias that ranking.
Furthermore, only cities with at least 2,000 people were considered — leaving 28 cities.
We then ranked each city from 1 to 28 for all the criteria, with a #1 ranking being the worst for the particular criteria.
Next, we averaged the rankings into one "Worst Place To Live Score."
Finally, we ranked every city on the "Worst Place To Live Score," with the lowest score being the worst city in Vermont — Springfield. Read on for a detailed look at the ten worst cities in Vermont.
Editor's Note: This article is an opinion based on facts meant as infotainment. We updated this article for 2023. This is our tenth time ranking the worst places to live in Vermont.
Summary: Wrapping Up The Worst In Vermont
If you're looking at areas in Vermont with the worst economic situations, where there's higher than average crime and little to do, this is an accurate list.
And in the end, Springfield ranks as the worst city to live in Vermont for 2023.
If you're curious enough, here are the best cities to live in Vermont:
South Burlington (Pop. 20,042)
Bellows Falls (Pop. 2,734)
Montpelier (Pop. 7,966)
For more Vermont reading, check out:
Worst Places To Live In Vermont?
| Rank | City | Population |
| --- | --- | --- |
| 1 | Springfield | 4,101 |
| 2 | Morrisville | 2,326 |
| 3 | St. Johnsbury | 5,813 |
| 4 | Milton | 4,053 |
| 5 | Brattleboro | 7,346 |
| 6 | West Brattleboro | 2,770 |
| 7 | Barre | 8,514 |
| 8 | West Rutland | 2,138 |
| 9 | White River Junction | 2,776 |
| 10 | Windsor | 2,145 |
| 11 | Manchester Center | 2,096 |
| 12 | Wilder | 3,375 |
| 13 | Swanton | 2,356 |
| 14 | Bennington | 8,772 |
| 15 | Newport | 4,446 |
| 16 | St. Albans | 6,866 |
| 17 | Rutland | 15,934 |
| 18 | Randolph | 2,102 |
| 19 | Fair Haven | 2,412 |
| 20 | Essex Junction | 10,473 |
| 21 | Winooski | 8,015 |
| 22 | Vergennes | 2,573 |
| 23 | Burlington | 44,703 |
| 24 | Middlebury | 7,191 |
| 25 | Shelburne | 6,335 |
| 26 | South Burlington | 20,042 |
| 27 | Bellows Falls | 2,734 |
| 28 | Montpelier | 7,966 |