This article is an opinion based on facts and is meant as infotainment. Don't freak out.
Swipe left for slideshow. Article continues below.
Is there anything really wrong with being called a Washington redneck? Sure, every state has them. While they might be defined with a different criteria in other states, there's plenty of them all over The Evergreen State.
Wait. What is a redneck anyways? Well, according to the official bible of literature, the Merriam-Webster Dictionary, a redneck is:
"A white person who lives in a small town or in the country especially in the southern U.S., who typically has a working-class job, and who is seen by others as being uneducated and having opinions and attitudes that are offensive."
Plus, we thought why not add in a few stereotypes? Cause, you know, rednecks like to hunt, fish, drink, smoke and shoot things. And shop at Walmart.
Using that criteria, it's not hard to scrape the internet, run some scientific data on where the most members of the Washington redneck family tree most likely live. Most of these places probably won't surprise you.
Because, the data never lies, does it?
So, hold our beers and watch this. After analyzing all cities with a decent amount of people in them, we came up with this list as The Most Redneck Cities in Washington:
Aberdeen
Read on below to see where your town ranked.
For more Washington reading, check out:
What redneck criteria did we use?
In order to rank the most redneck cities in Washington, we had to determine what criteria makes a redneck.
We threw a lot of criteria at this one in order to get the best, most complete results possible. Using Yelp and Google Maps, this is the criteria we used:
The dictionary definition categories
Small towns
Least amount of high school graduates
And the stereotypical categories
Number of bars per city
Number of mobile home parks per capita
Number of tobacco stores per city
Number of places to get fishing gear
Number of guns and ammo stores per city
Walmarts, Golden Corrals, Bass Pro Shops, and dollar stores nearby
Note: For the sake of getting reliable numbers, we counted places within a city's border, as well as within a short driving distance.
1. Chelan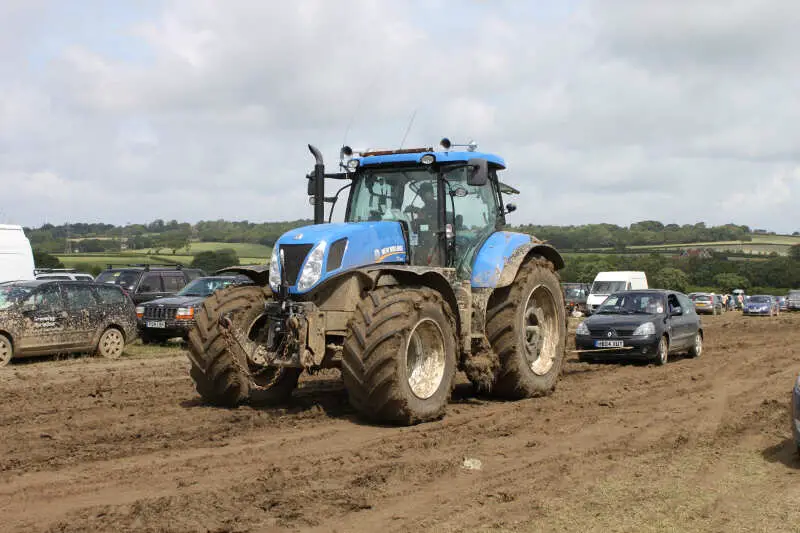 The Tin Lilly, Chelan, WA. Google Maps
Population: 3,905
High school graduation rate: 83%
Bars per capita: 1st in Washington
Walmart rank: 1st
Chew factor: 3
Whoo-whee, Chelan! You have the official bragging rights as being named the most redneck city in the entire state of Washington. You may now brag to your friends and share this endlessly on your Facebook walls.
Let's see why. Whelp, in Chelan, they've got plenty of bars. In fact, they have more bars per capita than any other place in the state. Nothing's more redneck than sittin' back with the boys, tossing back Busch Lights all afternoon, talking about the big one that got away.
They even have a whole lake named after them. Lake Chelan has some great rainbow trout and chinook salmon.
When you consider that 1 of 5 people never finished high school, what you've got is a little slice of redneck heaven up here about 6 beers north of Yakima.
2. Shelton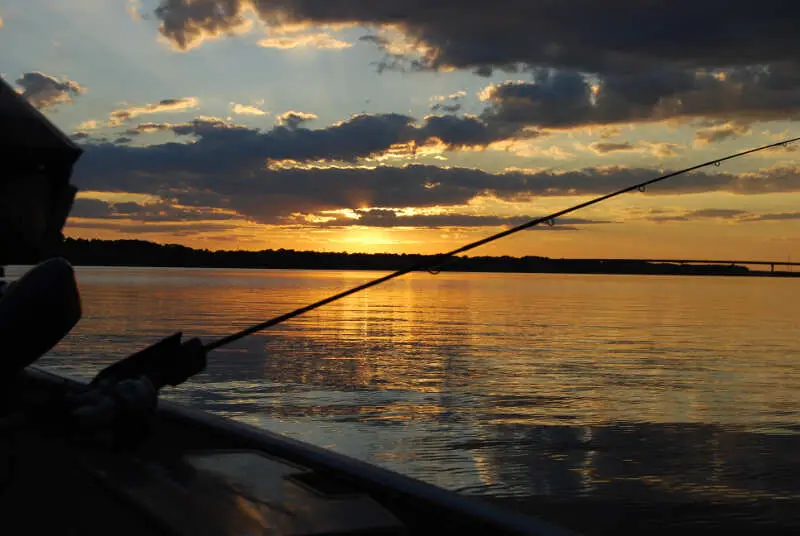 Renegade Guns and Loan (and Appliance Repair), Shelton, WA. Google Maps
Population: 9,814
High school graduation rate: 73%
Walmart rank: 10th
Gun stores per capita: 18th in WA
Yes, siree, there's plenty of rednecks in Shelton. In fact, this might be one of the best places to fish out dinner in the state. Shelton is about 5 beers north of Olympia on the west side of all them inlets.
Of course, when more than 1 out of 4 of you didn't bother to finish high school, that's a sure sign that your priorities were in other places. Well, how can you focus on school with all that great fishing right outside your back door?
This is what someone had to say about Shelton on the internet:
"Shelton is absolutely terrible for raising kids. There's nothing for them to do except drink beer, do drugs, and get pregnant."
That sounds redneck to us!
As a bonus, right in town is a Walmart.
3. Montesano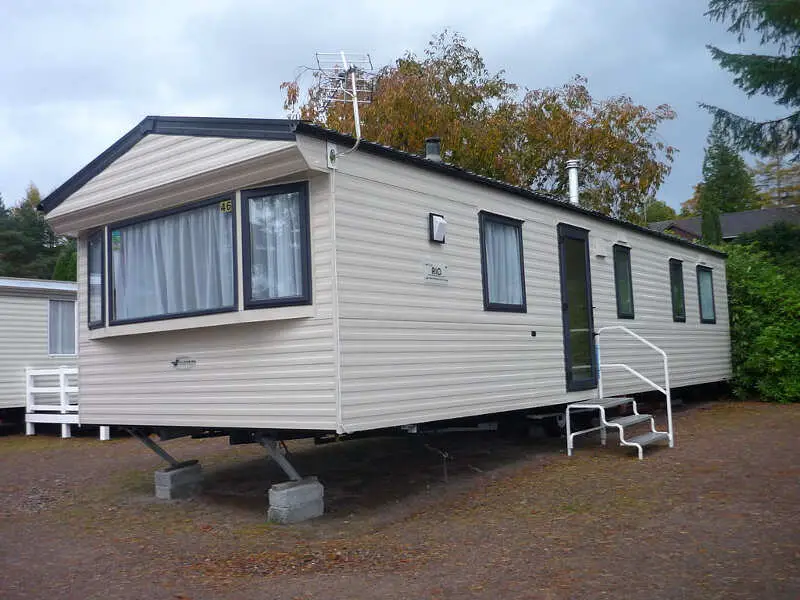 Charlie's Tavern, Montesano, WA. Google Maps
Population: 3,932
Gun stores per capita: 3rd in Washington
Dollar stores per capita: 8th
Right next door to Aberdeen is the redneck enclave of Montesano. Based on the numbers, you can be sure these folks probably know how to really whoop it up redneck style. They have a low graduation rate, too, so that means they're pretty blue collar.
But don't call them out on their education. There are plenty of places in the area to get guns and ammo, so you might get some britches full of lead.
4. Zillah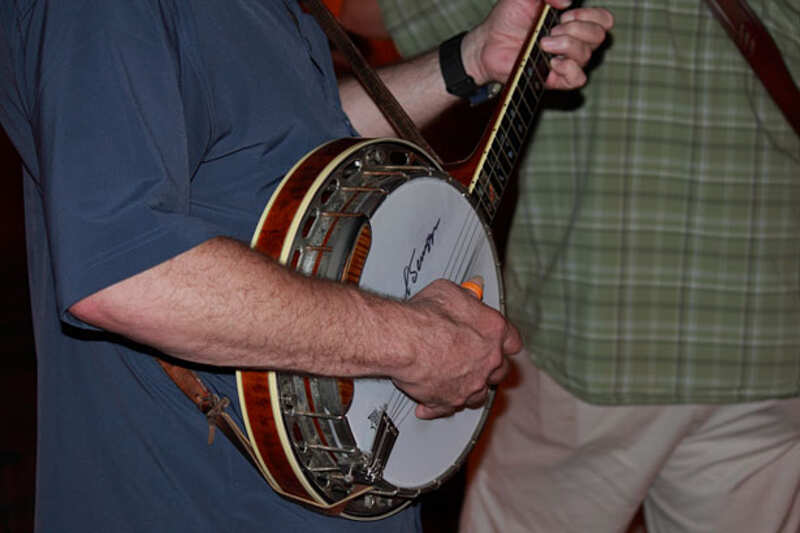 Zillah, WA. Google Maps
Population: 2,948
High school graduation rate: 75%
Trailer parks per capita: 2nd in Washington
Dollar stores per capita: 6th in WA
Way down on I-82, about 3 or 6 beers south of Yakima, you've got some real life rednecks down in Zillah. Where they've got themselves plenty of chew, cheap groceries and trailer parks to boot.
Plus, it's smack dab in the middle of some real good fishing. The Yakima River goes right through town! How many Fords and Chevys do you think are parked along town with the tailgates down, country music blarin, poles in the water? Lots.
If you wanna drop by and see 'em, take I-86 down past Buena and then look for a big pile of beer cans.
And bring some duck tape. They're out.
5. Woodland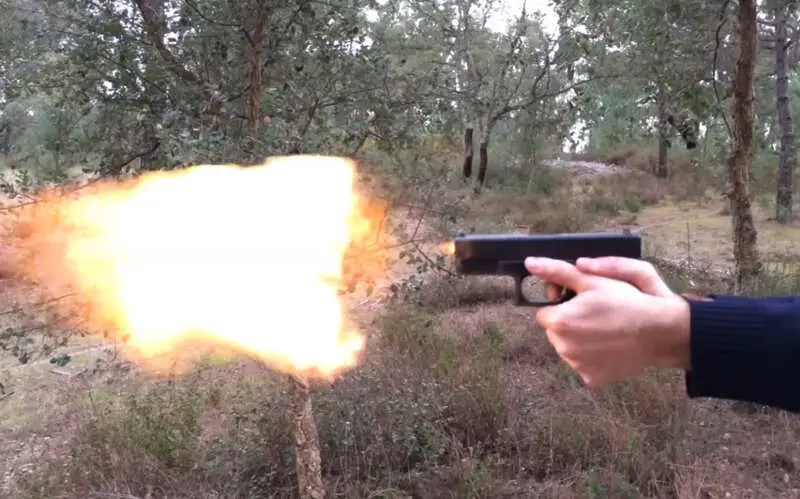 Woodland Guns and Ammo, Woodland, WA. Google Maps
Population: 5,424
High school graduation rate: 76%
Trailer parks per capita: 5th in Washington
Walmart rank: 8th
With a name like Woodland, there has to be some real rednecks livin' here, right? Bingo.
Woodland is just about at the base of Mount St. Helens, along the I-5. You can bet your chickens bet there's some great hunting in these parts. They've got everything up here – deer, rabbits, coon, birds. You name it.
You can understand why so many hunting limits are reached here. Rednecks are some darn good shots! Deer stand no chance in southern Washington. None at all.
6. Colville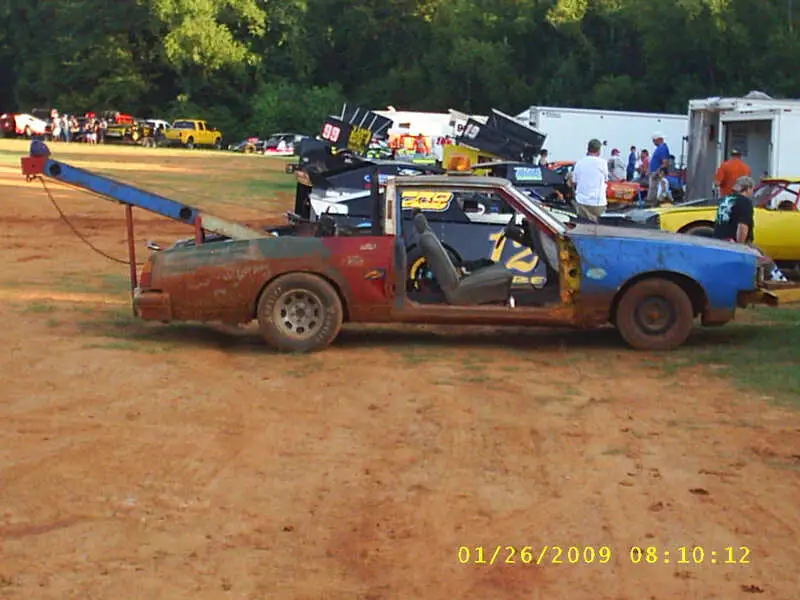 Acorn Saloon, Colville, WA. Google Maps
Population: 4,696
Gun stores per capita: 12th in WA
Walmart rank: 15th
Way, way out in northeastern Washington is the little town of Colville. You know this place is crawling with rednecks. Not only do they have some neck friendly outdoor fun, they have a Walmart all to their own out here. To a redneck, that's like short lines at Disneyland.
The fishing and hunting here is endless. What does a redneck do with a catfish? What do you think he goes with it. He sticks his arm down its throat and takes a picture.
There have been a lot of fires in these parts lately. Hopefully they weren't started by an errant shotgun blast.
7. Moses Lake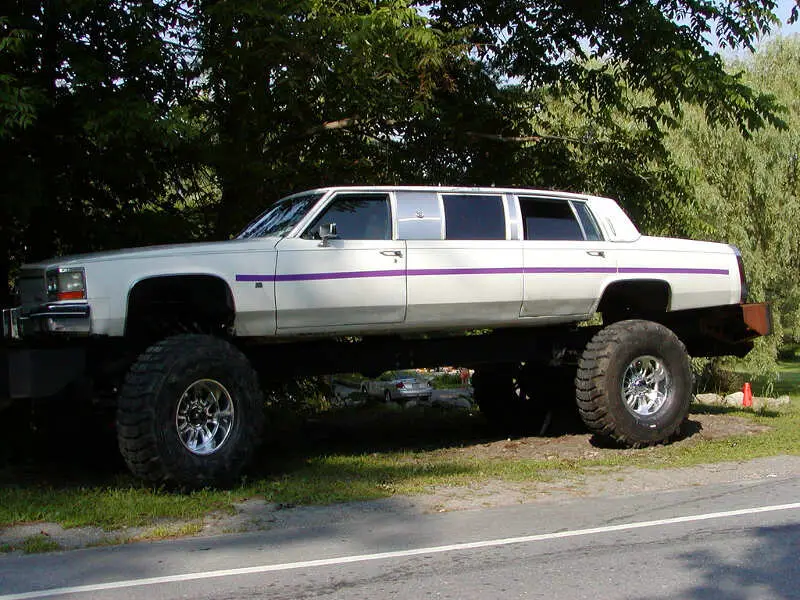 High Mountain Hunting Supply, Moses Lake, WA. Google Maps
Population: 20,933
High school graduation rate: 78%
Trailer parks per capita: 5th in WA
Gun stores per capita: 11th in the state
Welcome to Moses Lake, Washington. Home to just about more trailer parks and places to get bait than any other place in the state.
Nothing's more redneck than throwing back 10 Miller Lights with the boys on out by the trailer a Wednesday morning, speculatin' about when rut's gonna hit.
The only bad thing about living out here in Moses Lake is that the town's only Golden Corral closed recently. The party's over, folks. The all you can eat catfish fritters and spuds is no more.
By the way, Evil Knievel, the most redneck stuntman of all time, spent some time of his life in Moses Lake.
8. Aberdeen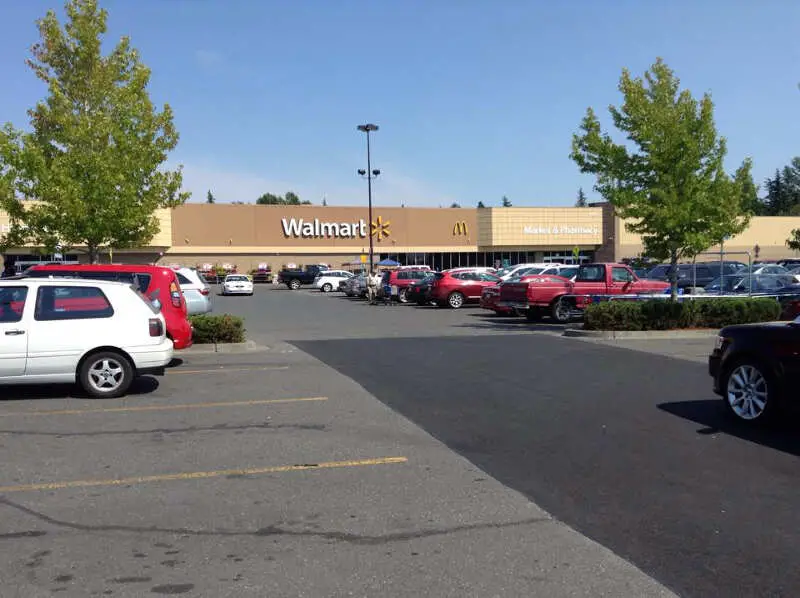 Ol' Lonesome, Aberdeen, WA. Google Maps.
Population: 16,779
High school graduation rate: 72%
Walmart rank: 27th
Dollar store rank: 15th in the state
Hey now, Aberdeen! We know what you guys were doing as teenagers when all your other friends were sitting in math class on Monday mornings. You were out doing more important things – stuff like fishing, getting stuck in the mud.
Shoot, Aberdeen. Think about it – had more of you ditched class more often, you coulda' won this whole thing! We admire you guys. You know what's more important in life. Some good ole' fashioned redneck fun.
It's okay though – the sheer number of fishing and timber jobs in the area can keep you busy. And after work, you can head on down to the shore side and catch your supper every night.
9. Burlington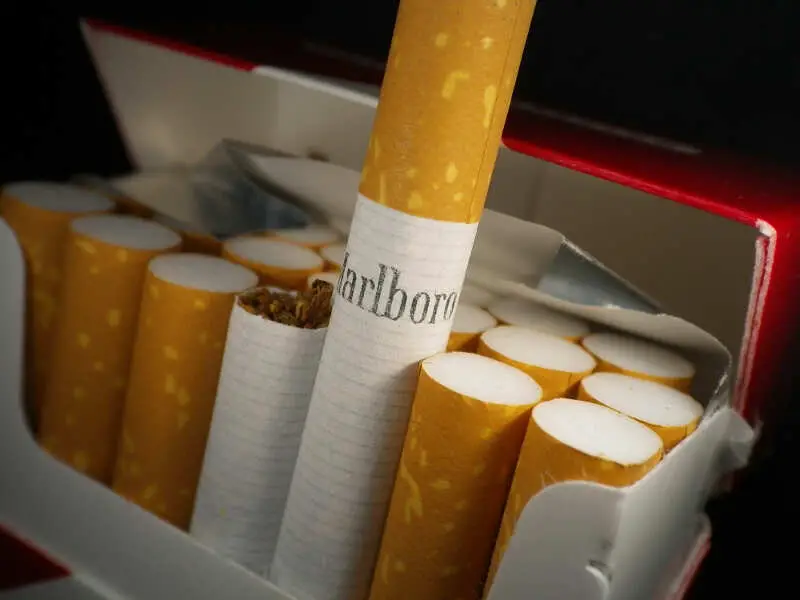 Train Wreck Bar and Grill, Burlington, WA. Google Maps
Population: 8,379
High school graduation rate: 77%
Gun stores per capita: 2nd in the state
Dollar stores per capita: 3rd
Could you think of a more redneck combination than a town with dollar stores and places to get shotguns all over the place? That's the case in little ole' Burlington.
With all them dollar stores around, there's simply no excuse for showing up to a Burlington barbecue empty handed.
Not only that, but there's some great fishing nearby in the Skagit River, and in many nearby ponds and creeks. They may or may not be on private property, but when did a 'No Fishing' sign ever stop a redneck?
10. Omak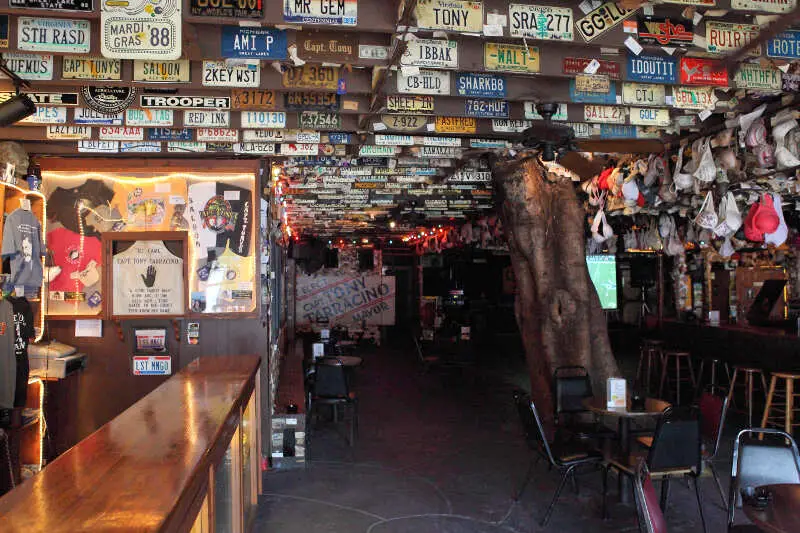 Woodbury Outfitters, Coshocton, OH. Google Maps
Population: 4,792
Gun stores: 8th in WA
High school graduation rate: 70%
Chew factor: 2
Omak is along Route 97, along the Colville Reservation. It's way isolated out here, so you know that the necks out here get down with it quite often.
On opening day of (fill in the blank) hunting season, you might want to take another route through here. There will be shells a flyin' as necks will be chasing anything that moves. And that might be you!
God Bless America.
There You Have It
According to the official dictionary definition of a redneck, and based on stereotypes that the internet says are true, using science to determine the most redneck cities in a state can't be too far off. If you're analyzing smaller cities in Washington with blue collar workers, where people have lots of options for drinking, fishing, hunting and Walmarting, this is an accurate list.
We also wrote a story on the 10 worst cities in Washington if you haven't seen it yet. Click here to read it.