This article is an opinion based on facts and is meant as info-tainment. Don't freak out.
Swipe left for slideshow
Advertisement
[adrotate banner='4′]
Is there anything really wrong with being called a West Virginia redneck? West By God is right.
It's a part of our culture. Rednecks are hailed as being great in our song lyrics. They're prominently featured in reality television. There are even video games about rednecks.
So, you'd think people who are rednecks would be proud to be called a redneck.
Wait. What is a redneck anyways? Well, according to the official bible of literature, the Merriam-Webster Dictionary, a redneck is:
"A white person who lives in a small town or in the country especially in the southern U.S., who typically has a working-class job, and who is seen by others as being uneducated and having opinions and attitudes that are offensive."
Plus, we thought why not add in a few stereotypes? Cause, you know, rednecks like to hunt, drink, smoke and shoot things. And shop at Walmart.
Using that criteria, it's not hard to scrape the internet, run some scientific data on where rednecks might live in West Virginia, and then put out a list.
Because, the data never lies, does it?
So, hold our beers and watch this. After analyzing all cities with a decent amount of people in them, we came up with this list as The Most Redneck Cities in West Virginia:
Many of these are types of places where old redneck ladies drive their motorized wheelchairs down the middle of town, towing their grandkids in a wagon. Where people have deer horns on their hoods. Where people wear camo to church.
Read on below to see where your town ranked.
For more West Virginia reading, check out:
Advertisement
[adrotate banner='5′]
What redneck criteria did we use?
In order to rank the most redneck cities in West Virginia, we had to determine what criteria makes a redneck.
We threw a lot of criteria at this one in order to get the best, most complete results possible. Using Yelp and Google Maps, this is the criteria we used:
The dictionary definition categories
Small towns
Least amount of high school graduates
Lives in the south or midwest (or West Virginia)
And the stereotypical categories
Number of dive bars per city
Number of mobile home parks per capita
Number of tobacco stores per city
Number of guns and ammo stores per city
Walmarts, Golden Corrals, Bass Pro Shops, and Dollar Generals nearby
Note: For the sake of getting reliable numbers, we counted places within a city's border, as well as within a short driving distance.
Advertisement
[adrotate banner='7′]
1. New Martinsville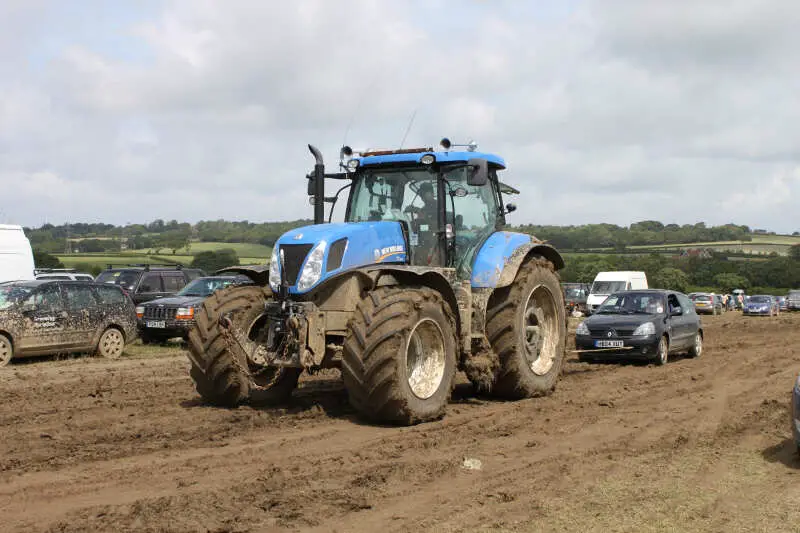 Howell's Pawn and Guns, New Martinsville, WV. Google Maps.
Population: 5,373
Tobacco stores per capita: 5th in West Virginia
Gun stores per capita: 2nd
Fishing/bait shops per capita: 2nd
Whoo-whee, New Martinsville! You have the official bragging rights as being named the most redneck city in the entire state of West Virginia. You may now brag to your friends and share this endlessly on your Facebook walls.
New Martinsville has the 2nd most places to buy guns, the 2nd most fishing/bait shops and several places to get chew.
New Martinsville is located in the northwestern part of the state, right on the Ohio state line. So you know there's some good fishin' there.
2. Princeton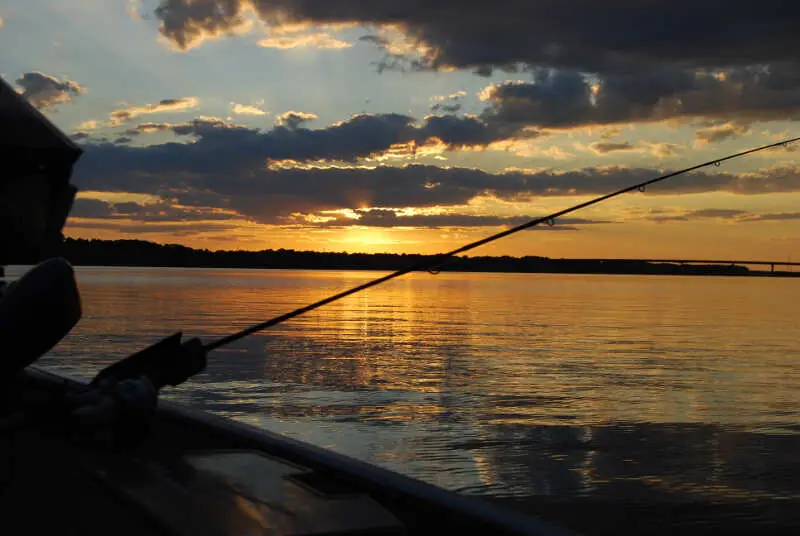 H & S Sporting Goods, Princeton, WV. Google Maps
Population: 6,427
High school graduation rate: 70%
Bars per capita: 1st in WV
Mobile home parks per capita: 1st
Dern it, Princeton. So close! You have the most bars and trailer parks per capita in the state, and your high school graduation rate is 70%.
Had you guys just ditched school even more, you might have won this whole thing.
Princeton is located down on I-77, before you make the climb into Virginia.
3. Elkins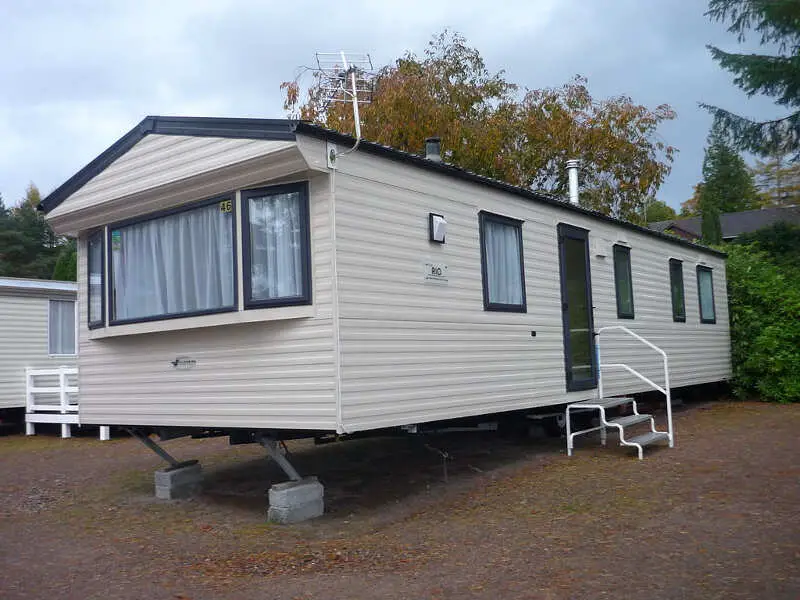 Journeez Bar, Elkins, WV. Google Maps.
Population: 7,164
Mobile home parks per capita: 2nd in West Virginia
Bars per capita: 2nd in the state
Walmart rank: 3rd
Elkins is way out in the middle of nowhere south of Morgantown, at the base of the Appalachians.
You know there's lots of rednecks here when you look at the numbers. They have the 2nd most bars and the 2nd most trailer/mobile home parks per capita in the state. And a Walmart all to their own.
4. Buckhannon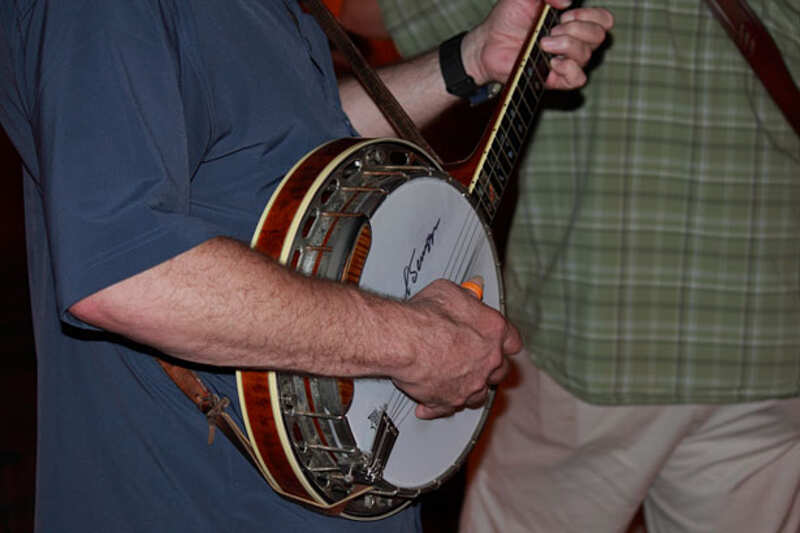 Downtown Buckhannon, WV. Google Maps
Population: 5,626
High school graduation rate: 72%
Gun stores per capita: 5th in WV
Fishing/bait per capita: 3rd in the state
Buckhannon is a town that's 95% white, where 3 out of 10 people didn't graduate from high school.
Rednecks love to shoot their guns and fish, and there are a really high number of ammo stores and bait shops in the area, per person.
Redneck central.
5. Charles Town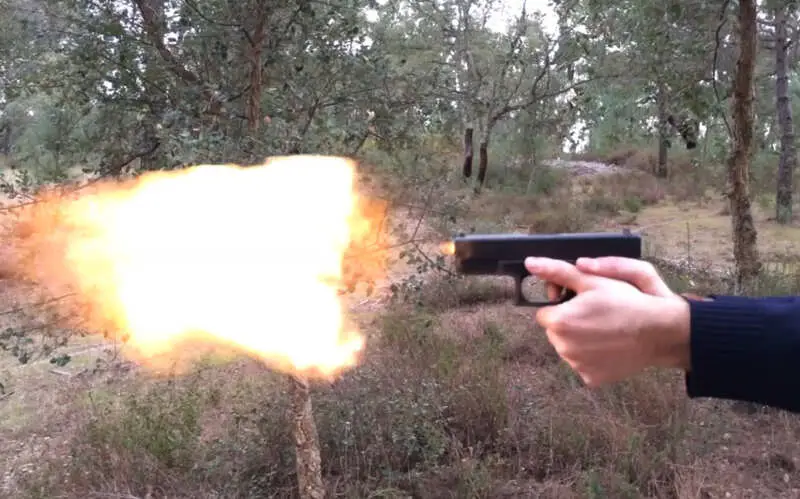 KCR Barrel Saloon, Charles Town, WV. Google Maps
Population: 5,258
Walmart rank: 1st
Chew factor: 1st
Ammo per capita: 9th
The number of tobacco stores per capita (we call it the 'chew factor') is the highest in West Virginia here in Charles Town. So is the Walmart factor, which is the number of Walmarts per person.
As a bonus, there's a Golden Corral, several Dollar Stores and many Waffle Houses in the area.
6. Fairmont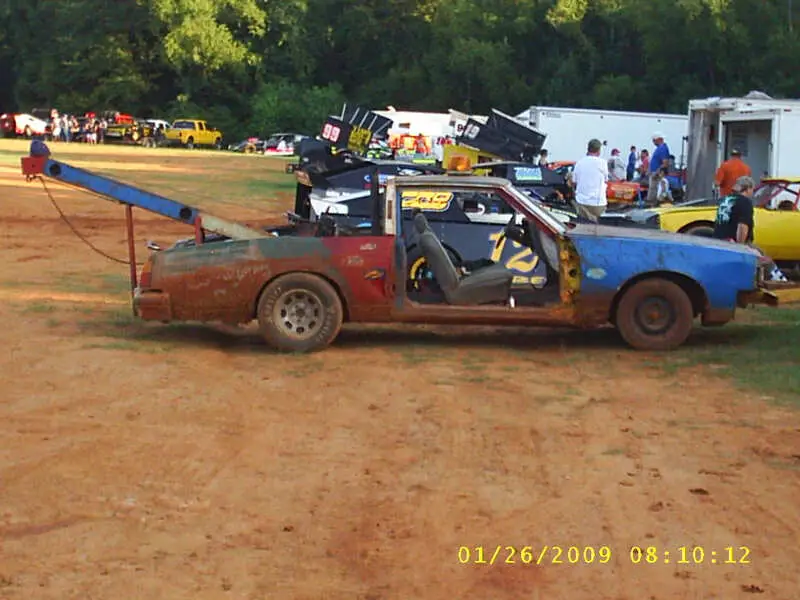 The Derby Bar & Grill, Fairmount, WV. Google Maps.
Population: 18,763
Bars per capita: 6th in West Virginia
Fishing/bait shops per capita: 4th
Mobile home parks per capita: 5th
Fairmont is a short truck drive down from Morgantown. It can make a claim that it should top this list, since it has the most people. However, 'only' 89% are white, and a whopping 83% finished high school.
Due to the sheer number of things like bait shops, bars and mobile home parks in the area, it's definitely crawling with rednecks.
7. Hurricane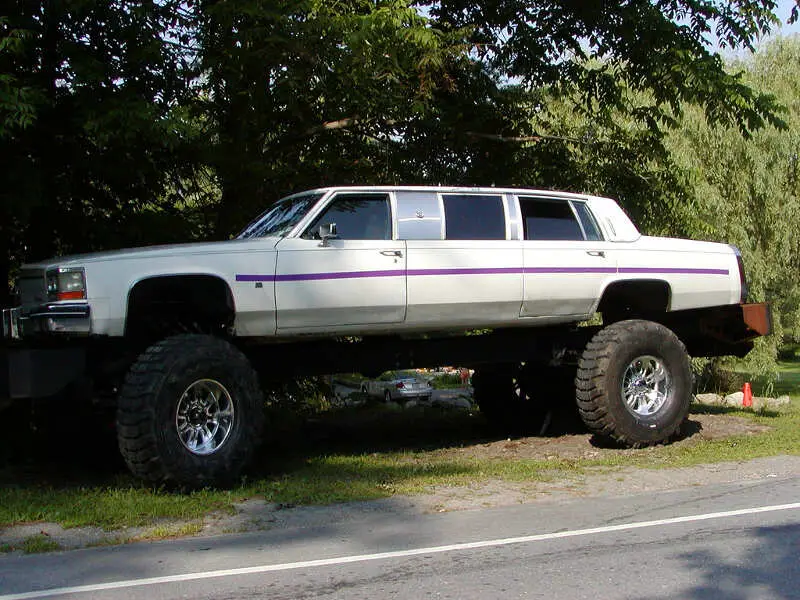 Dunlap's Gun & Pawn, Hurricane, WV. Google Maps.
Population: 6,306
Walmart rank: 2nd
Mobile home parks: 5th in the state
Bars per person: 5th in West Virginia
There's a debate as to what percentage of Hurricane is white. Some sites say 100%. Some say 99%. Regardless, this place might be the whitest, redneckest of them all.
You might actually call Hurricane home of the rednecks with paychecks. It seems as if this area is generally, more wealthy than the other cities on this list. Which means lots of weekend warriors probably live here; it's the families that have boats and who book nice family hunting trips. Definitely not a poaching bunch, these Hurricane rednecks.
8. Moundsville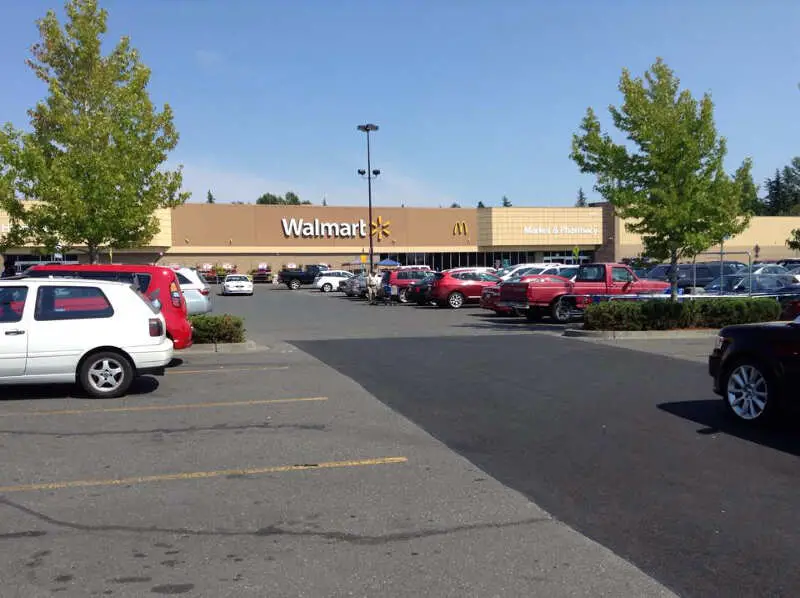 Downtown Moundsville, WV. Google Maps
Population: 9,277
High school graduation rate 73%
Chew factor: 3
Gun stores: 5th
When you look at the numbers, it's clear that most of Moundsville is a buncha fun-lovin' rednecks. It's 97% white, very blue collar, and there are lots of places to get guns, ammo and chew.
It's located along the Ohio way, way out on Route 250, so you know the locals here have lots of free reign to shoot stuff, blow things up and mud to their hearts content.
What else does a redneck need?
9. Grafton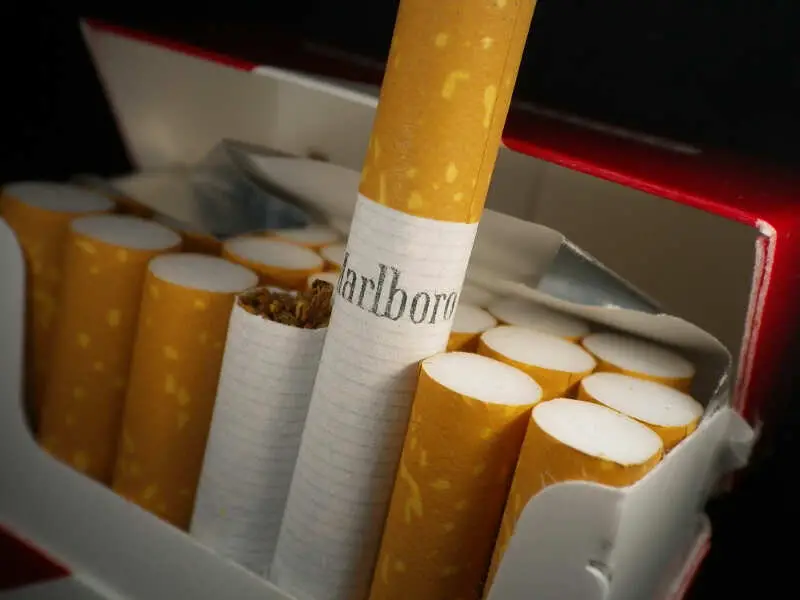 There's lots of trucks in Grafton, WV. Google Maps
Population: 5,191
High school graduation rate: 70%
Walmart rank: 4th
Dive bars and mobile home parks: 7th
Grafton has the highest percentage of its population that didn't finish high school. Come on, Grafton rednecks. You could've done even better than that. 3 of 10 isn't good enough; think of how high you would've finished on this list had more of you ditched class to head to the hills on Friday mornings like a lot of your friends.
10. Bluefield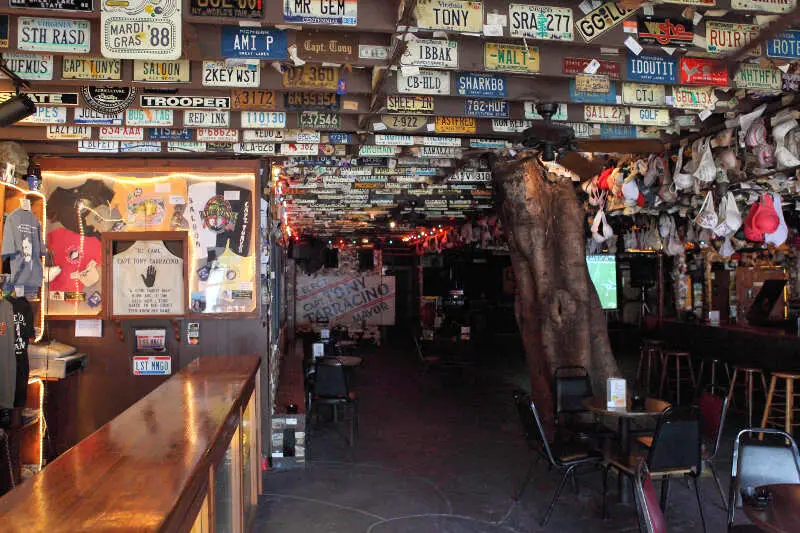 Cowboy Up Bar, Bluefield, WV. Google Maps
Population: 10,486
Mobile home parks in area: 3rd in WV
Bars per capita: 3rd
Gun stores per capita: 5th in West Virginia
Bluefield is only 75% white, and most of its residents finished high school.
But there around 10 or 15 Dollar Stores in the area. And when you look at the data, it's clear this is a really solid place for a redneck to make home. Besides the number of bars, mobile home parks and places to buy shotguns, it's at the base of the hills, where you know the deer and turkey probably walk right into town.
This is redneck wonderland. God Bless America.
There You Have It
According to the official dictionary definition of a redneck, and based on stereotypes that the internet says are true, using science to determine the most redneck cities in a state can't be too far off. If you're analyzing smaller cities in West Virginia with blue collar workers, where people have lots of options for drinking, smoking, hunting and Walmarting, this is an accurate list.
If you're curious enough, here are the least redneck places in West Virginia (if that's even possible):
Pea Ridge (Pop. 6,674)
Teays Valley (Pop. 13,357)
Cheat Lake (Pop. 7,972)
St. Albans (Pop. 11,004)
Brookhaven (Pop. 5,818)