This article is an opinion based on facts and is meant as infotainment. Don't freak out.
Swipe left for slideshow
When it comes to being a snob, there are all types. You've got your Wine Snobs, your Book Snobs, and of course, your Clothes Snobs. Then there are the Technology Snobs, Car Snobs, and yes, even City Snobs—as in, I'm better than you because I live in (insert snooty city here).
In Iowa, there aren't too many snobs. Right? Well, we're the snob hounds, and we say that yes, definitely, some cities in the Hawkeye State are quite snootier than others.
How can we tell which Iowa cities are the snobbiest? By measuring snobby things, that's how.
After analyzing more than 100 cities, we've firmly decided that these are the 10 snobbiest cities in the state of Iowa:
This list probably wasn't a shocker for anyone who lives anywhere but in Windsor Heights. In fact, the snobs there are probably wincing, because now we all know that they think they're better than the rest of us.
And to be clear, we didn't form this list based on our own biases — we relied on the cold hard data.
For more Iowa reading, check out:
How we determined the snobbiest places in Iowa
If you're feeling a bit haughty about these rankings, calm down. See, we relied on facts and figures to create this list not just our opinions of those cities.
We started by making a list of every place in Iowa with more than 2,000 people based on the 2013 American Community Survey. That left us with more than 150 places in Iowa.
We then looked at the following snob-tastic criteria for each of the places on the list:
Median home price (Higher is snobbier)
Median household income (Higher is snobbier)
Percent of population with a college degree (Higher is snobbier)
Private schools per capita (Higher is snobbier)
Theaters per capita (Higher is snobbier)
Art galleries per capita (Higher is snobbier)
Time to put on your monocle and go through these snooty places.
1. Windsor Heights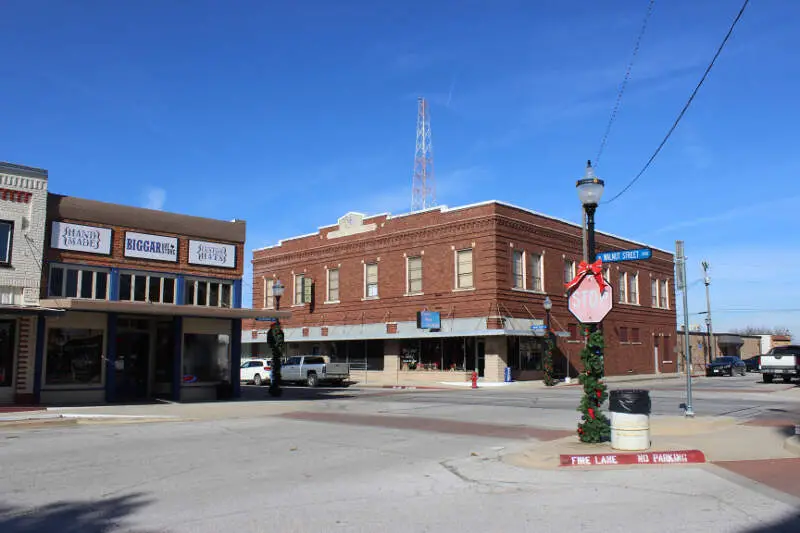 Source: Public Domain
Population: 4,857
Median household income: $65,816
Median home price: $163,500
There are snooty places, there are snobby places, and then there's Windsor Heights. In fact, on their city's home page, they call themselves, 'The Best Place to Live.' If that's not snobby, we don't know what is.
Just outside of Des Moines, Windsor Heights certainly isn't the richest, nor do they have the largest homes. They're up there, though. What Windsor Heights has is culture. For a small place, there more than enough private schools, art galleries and theaters, per person in the area to get an Iowa snob busy year round.
2. Coralville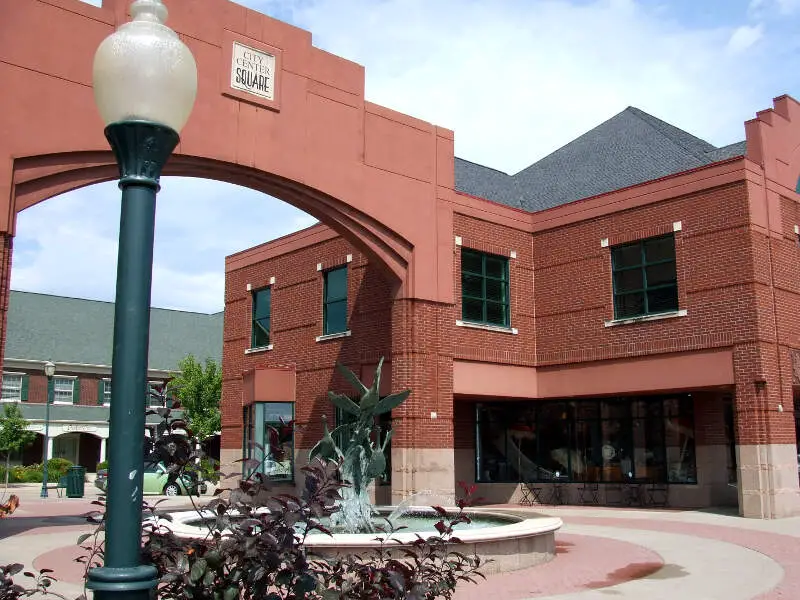 Population: 18,931
Median household income: $56,635
Median home price: $186,500
Just outside of Iowa City is the medium sized city of Coralville. Here, they have just about the largest homes in the state. And if putting your kids in private school is a snobbish action, than Coralville is snob central. They have just about more private schools in the area than anywhere else in Iowa.
Coralville also has its fair share of other snooty activities, including theaters and arts related activities. And don't even try and get into an academic discussion about ballet with a Coralville resident. See, they're the 2nd smartest in the entire state. Nearly 6 in 10 of them has a college degree.
3. Mount Vernon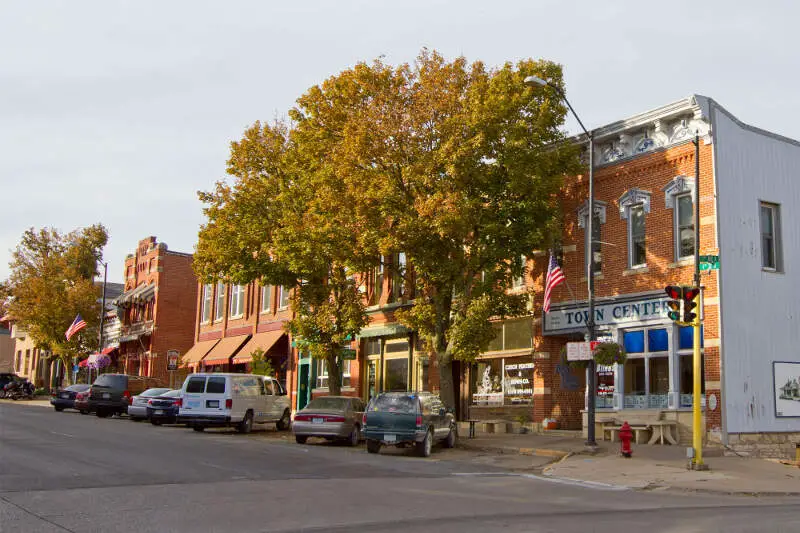 Population: 4,498
Median household income: $70,960
Median home price: $180,700
Way back in 2009, Budget Travel Magazine published a report on America's Coolest Small Towns, and Mount Vernon was toward the top of the list. And you can bet the small number of people who live here will remind you of that every chance they get.
Just outside of Cedar Rapids, Mount Vernon is also home to the snooty, private Cornell College. Partly due to that, they're just about as smart as you can get in the Hawkeye State. And, residents are really wealthy, live in some of the bigger homes, and are art fanatics.
Does that make you a snob? Only if you brag about it.
4. Urbandale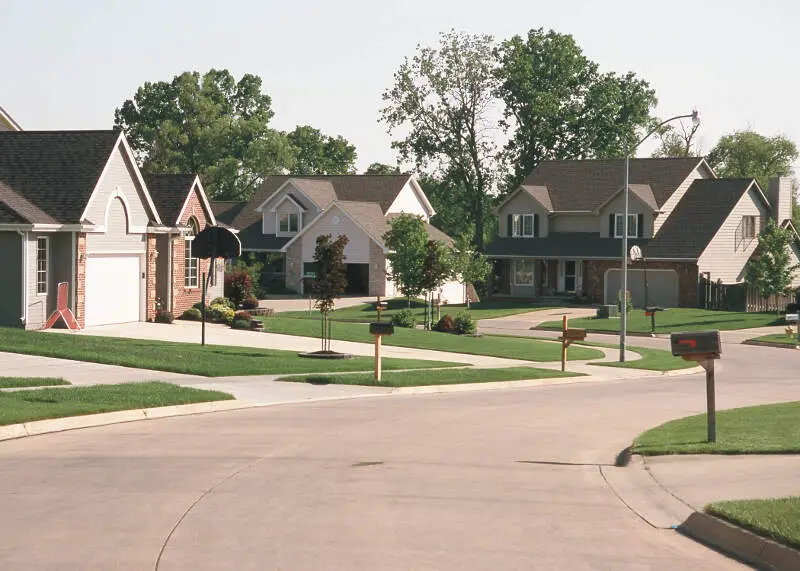 Source: Public domain
Population: 39,426
Median household income: $83,134
Median home price: $191,500
Does being ranked by CNN Money Magazine a couple times ten years or so ago as being one of the best places to live in America (39th or so) make you a snob? When you keep reminding people about it every chance you get, than the answer is yes.
Urbandale people are pretty wealthy and have some of the biggest homes in the state. There are also quite a few private schools in the Urbandale area, and arts are quite a big deal. Nearly half of the city has a college degree.
So yeah, they're probably thinking they have it better off than most people in Iowa.
5. West Des Moines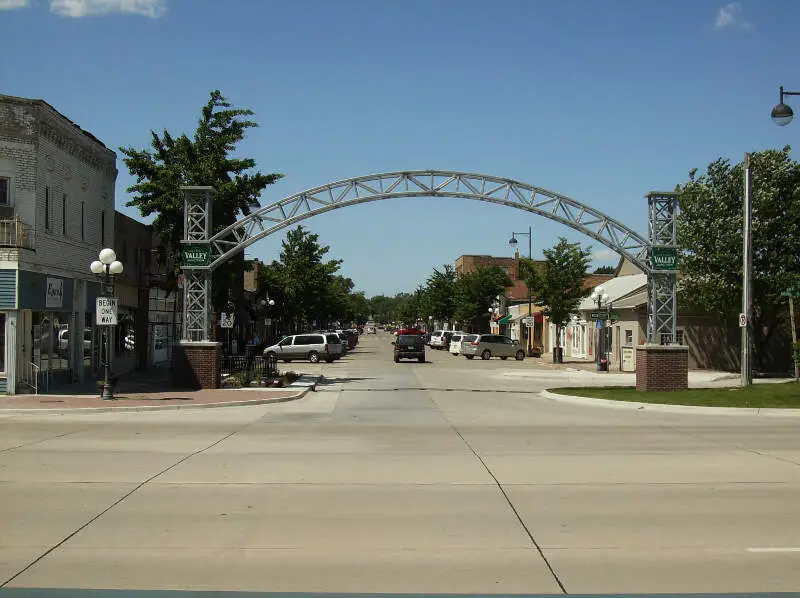 Population: 57,041
Median household income: $68,283
Median home price: $184,400
There's only one Whole Foods market in the entire state of Iowa, and it's in West Des Moines. If that isn't a slap to the face of the Iowa farming community, what is? They're basically saying they prefer to eat food that doesn't have all those chemicals and pesticides. Even though most of the state's economy is centered around food production.
Plus, they're pretty rich, live in homes much larger than most, and are more educated than 90% of the population.
6. Asbury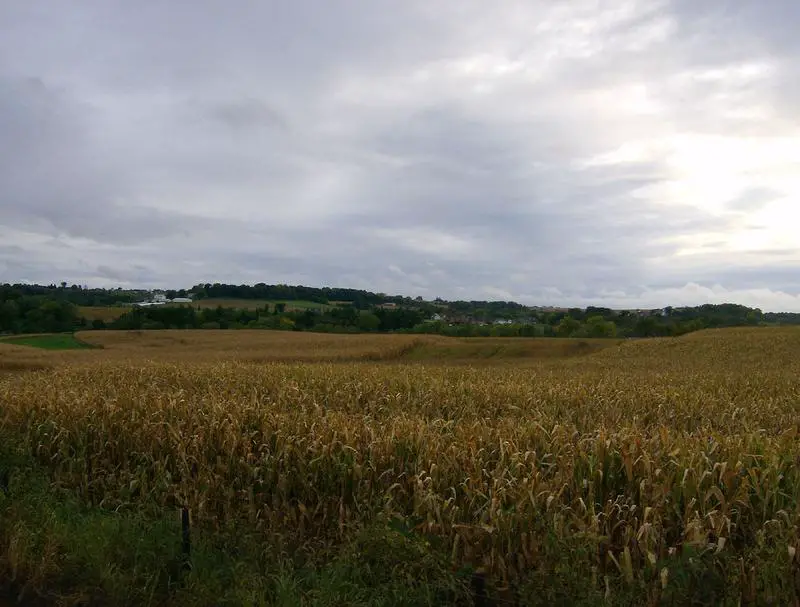 Source: Public domain
Population: 24,073
Median household income: $85,385
Median home price: $206,500
Asbury. Say it with a British accent. It sounds snobby.
You're not going to find $200,000 homes in too many places in Iowa. But there are plenty of them here in Asbury, a Dubuque suburb. They call themselves a 'spacious, bedroom community.' How snob-tastic of you guys!
Plus, their city motto is, 'More Than You Can Imagine.' Who says that?
There aren't any private schools in Asbury, but the parents here are highly motivated, and many send their kids to private schools in Dubuque, as they are open to anyone, regardless of location.
And there's an award winning golf course here.
7. Clive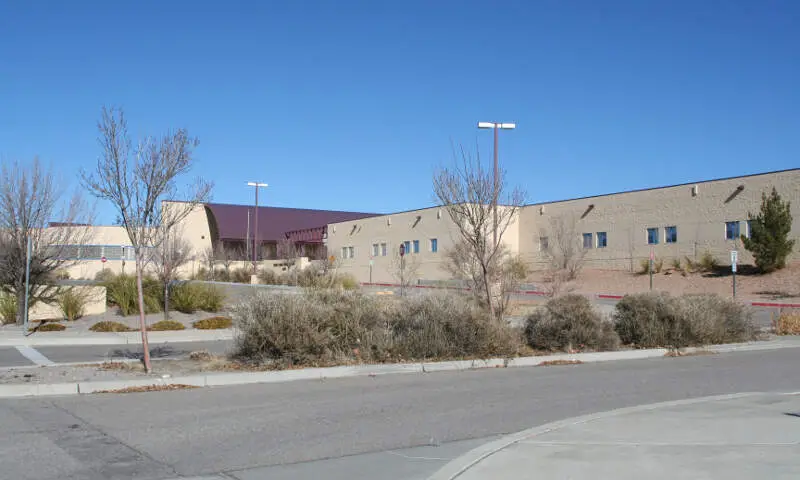 Source: Public domain
Population: 15,577
Median household income: $96,452
Median home price: $228,900
Welcome to Clive, home of just about the wealthiest, smartest people in the state of Iowa. Actually 2nd smartest and wealthiest. You can bet that many of the people in Clive who see this will probably wince when we point that out.
The city of Clive has T shirts for sale on its website that call themselves 'trendy'. Does that make them snobby? Yes it does.
Clive is right next to West Des Moines, which means they get to shop at Whole Foods as well. How convenient for them.
8. Johnston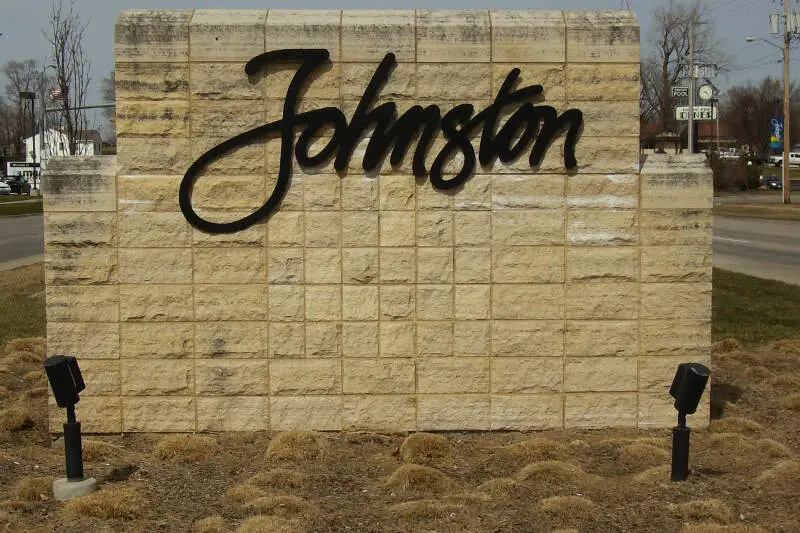 Population: 17,316
Median household income: $94,014
Median home price: $238,000
Apparently, Johnston, Iowa is a snob magnet. Its population has exploded over the last 15 years. You can see why – anyone who wants to buy the most expensive homes in the state moves here.
There aren't any private schools within Johnston, but there are many after school, high end learning centers here for the parents who feel the public schools aren't good enough for their kids.
Architect Frank Lloyd Wright spent some time here, as did Miss Iowa 2011. You KNOW she's a snob.
9. Waukee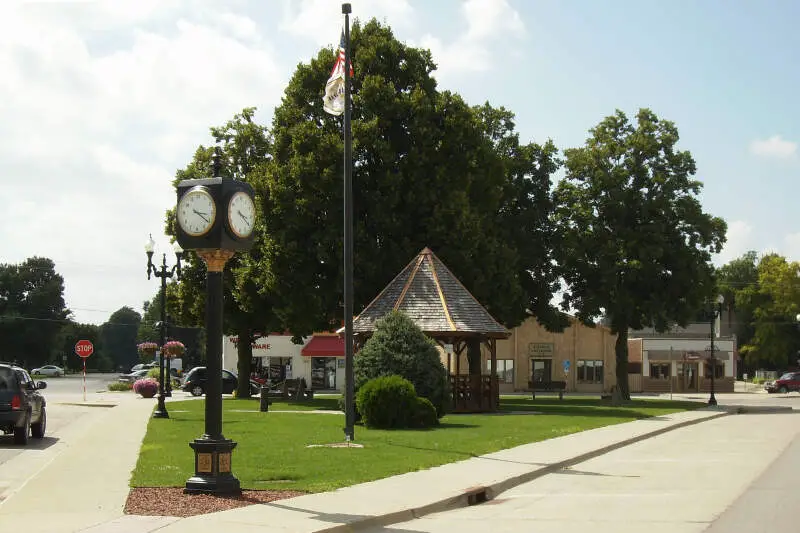 Population: 14,108
Median household income: $78,102
Median home price: $187,800
Well it's official. The suburbs surrounding Des Moines are the snobbiest bunch in the state of Iowa. Waukee is no different – a bunch of high earners in expensive homes with a high brow education who attend art openings and plays and such.
When your city slogan is "The Key To Good Living," that's a sign that you think you've got it all figured out. Maybe you do. In fact, we're not knocking places like this. We're actually a little jealous.
10. Robins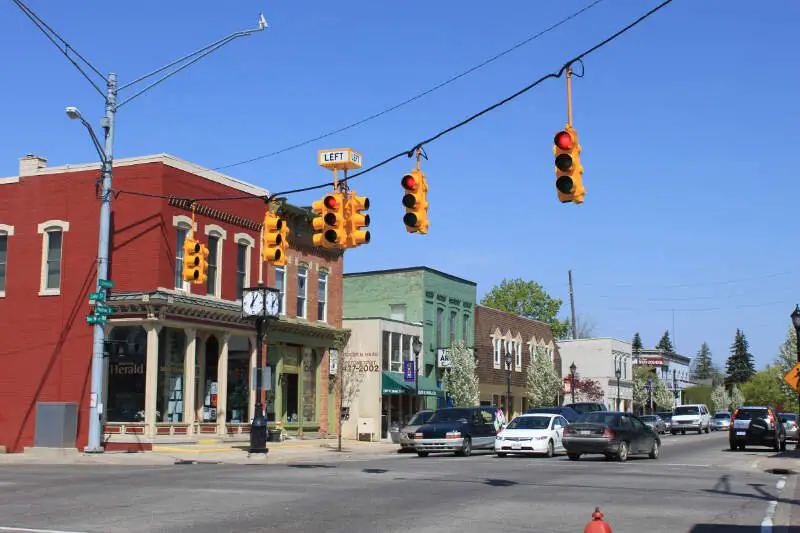 Source: Public Domain
Population: 3,136
Median household income: $111,652
Median home price: $242,800
There's one reason why Robins people are snobs. It starts with an M and ends on ONEY. These folks are loaded, so yes, most likely, they think they're better off than the rest of the state.
Just outside of Cedar Rapids, Robins doesn't have any snooty amenities within its city, proper, but there are plenty in the area for them to attend.
You can see why the people in Robins are a little uppity. Their town is well organized, and just…so darn cute. Are they snobs?
Yeah, a little. But can you blame them?
Summing Up The Humble Pie
Well there you have it, the places in Iowa that needed a piece of humble pie, with Windsor Heights in particular being called out as the snobbiest place in the state.
So sure, we may call you guys a little 'snobby'. But it's only because we're jealous.
If you're curious, here are the least snobby cities in Iowa. Or the most down to earth, if you will:
Ottumwa (Pop. 24,849)
Rockwell City (Pop. 2,237)
Clarinda (Pop. 5,535)
Chariton (Pop. 4,333)
Tama (Pop. 2,821)
And in case you missed it, we ranked the worst places to live in Iowa. Click here to read that one.
Desktop users, below is a chart with the top 100 snobbiest cities in Iowa.